NEW BEAUTY PRODUCTS FROM OUR PARK CITY TRIP…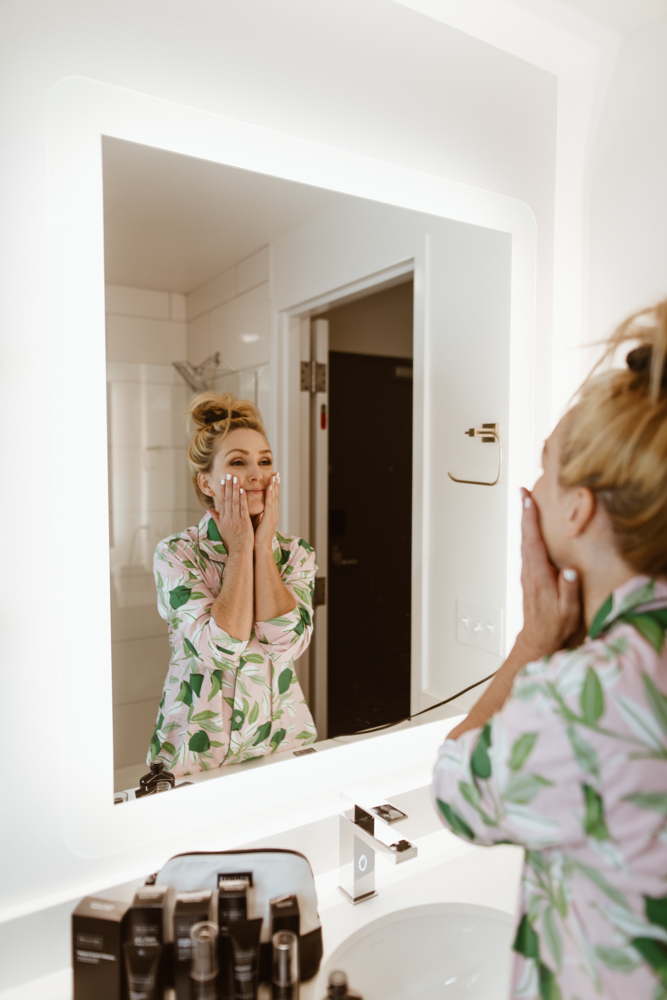 I am so excited to share some new beauty products that were a part of our Park City trip!
While we were on our girls trip to Park City, we had the chance to try out some new beauty products.
One of them was Revision Skin Care.
Thanks to the company, we each got our own set of skin care to try and see how we like it.
I can officially say that I am a Revision fan!!
Remember that I have super sensitive skin and I'm always worried about trying something new.
This set gave me ZERO trouble and it's full of good, anti-aging ingredients.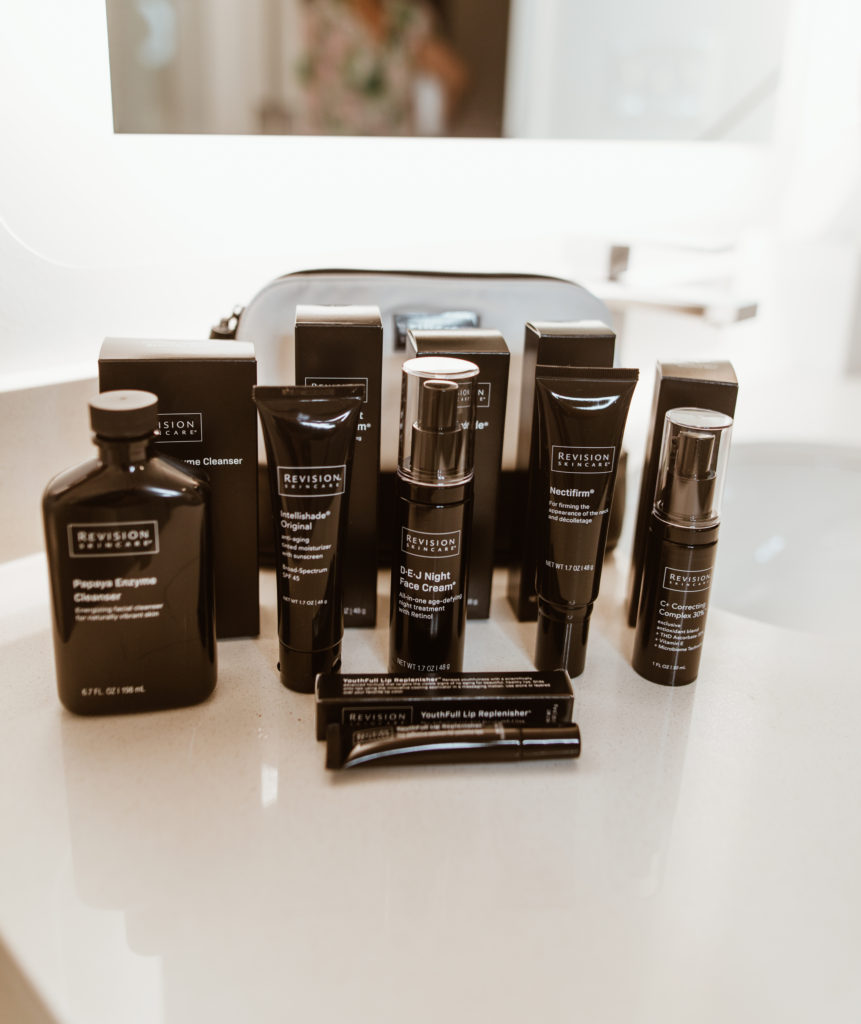 The cleanser has a fresh citrus scent that you'll love!
Follow it with the C Correcting Complex, because vit. C is SO GOOD to help keep your skin from sagging.
And I have nothing but GOOD to say about the DEJ Night Cream that is full of good antioxidants with a blend of Retinol to keep your skin looking fresh and young.
Also, if you are looking for a foundation that is not too heavy, the award winning Intellishade Original moisturizer with sunscreen is just that!
It gives just enough of a sheer even tint to reduce redness and brighten and even out skin tone.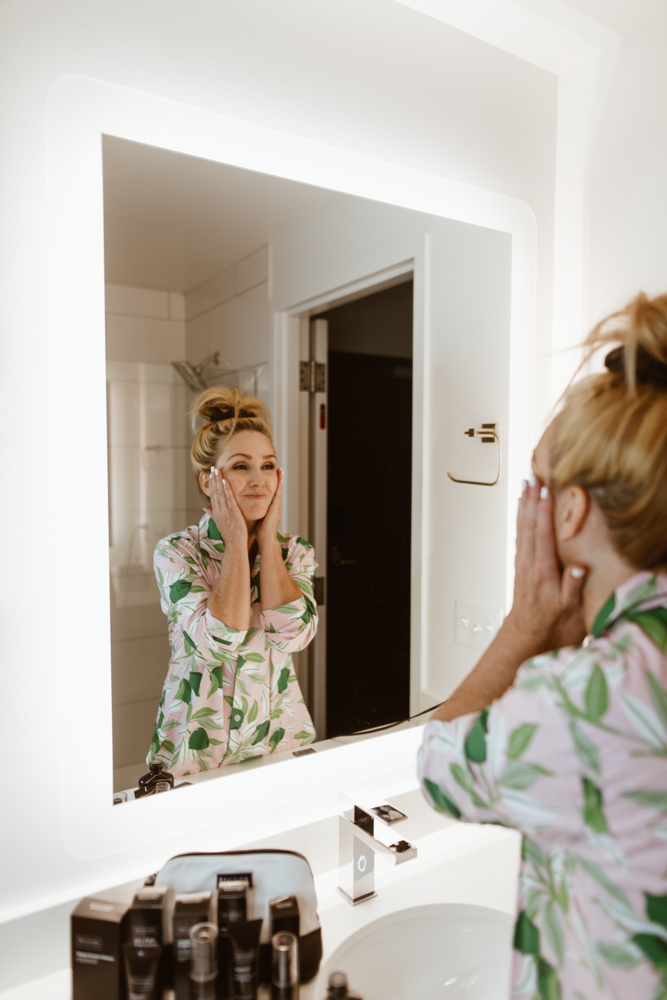 A big THANK YOU to Revision for gifting us these sets!!!
I have LOVED being able to try these products out!
The CO2 Lift will give your skin LIFE!!!
If you are needing an INSTANT change in your skin, boy will you love this CO2LIFT Carboxy Therapy Treatment!
This mask starts working when you mix the two parts together and then apply it to your skin.
It does TONS of great things for your skin, but to name just a few: it boosts hydration by 117%, lifts and tightens skin, and reduces fine lines and wrinkles.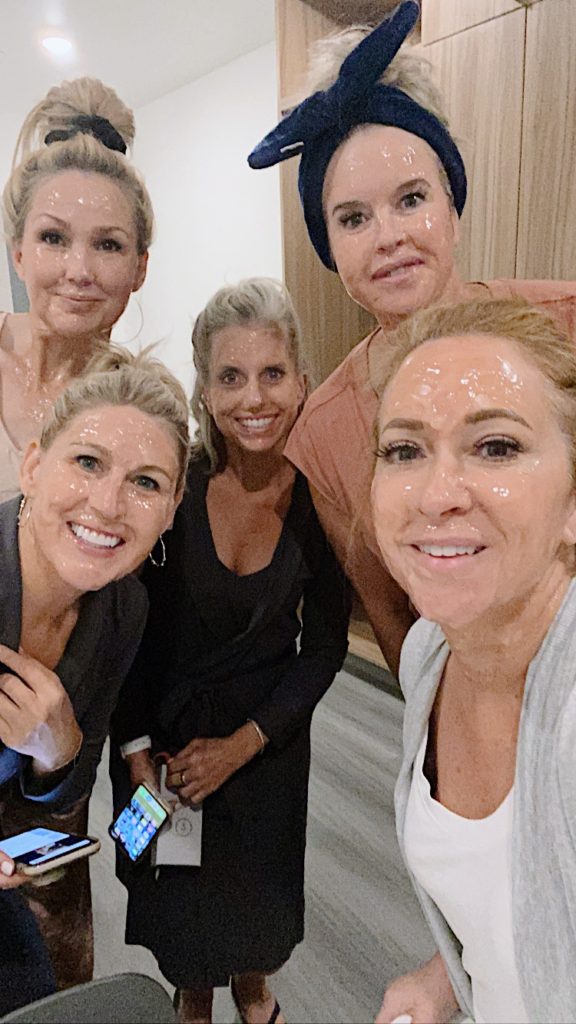 I know,…don't be scared.
Basically, your skin will GLOW!!
AND for awhile afterward!
**If you are interested in learning more about this cool mask, I will be going LIVE on Instagram with the owner and founder of the company this Tuesday, the 28th of September.  If you are seeing this after the fact, it will be saved as an IGTV on my Instagram page at https://instagram.com/cammishappyplace.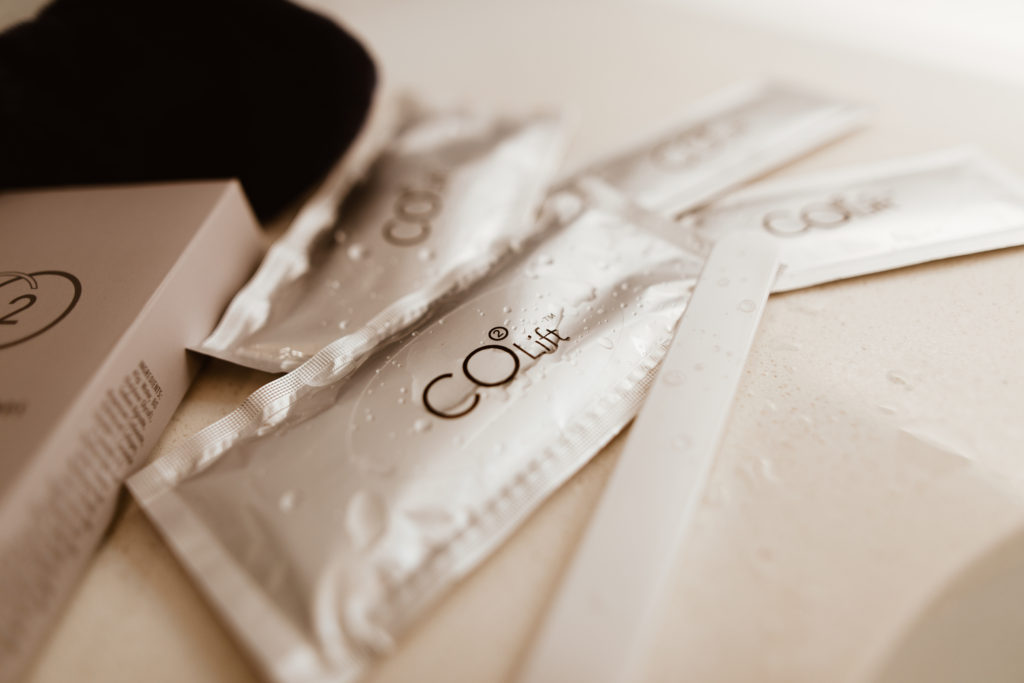 I don't know if reading glasses count as new beauty products, but I sure love them!
If you follow me on IG, you know that Peepers are my favorites!
Just recently, I received some of Oprah's favorites and I love the big frames and colors!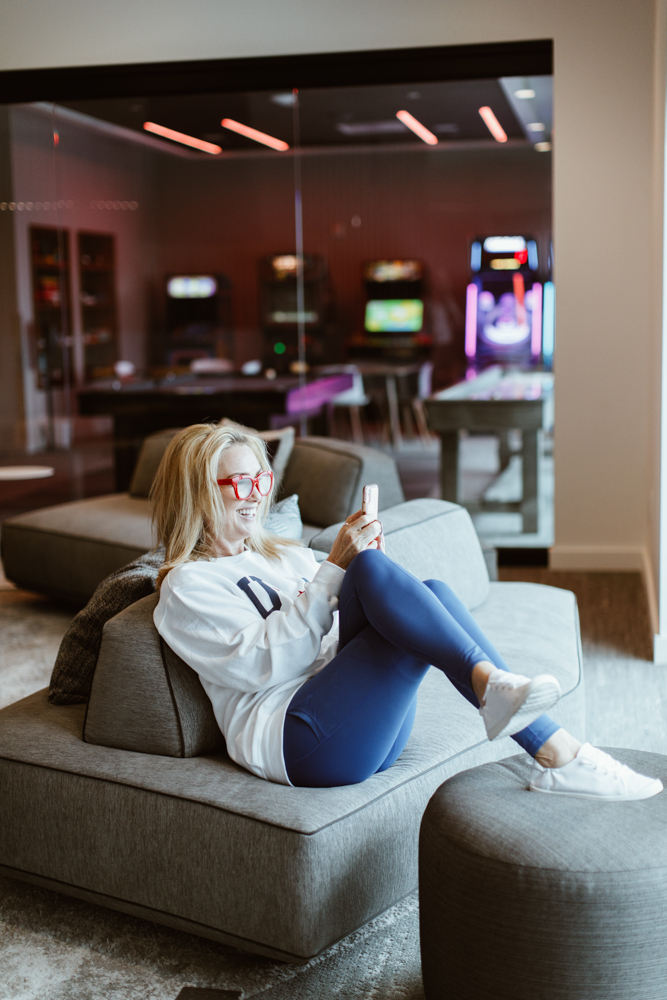 Aren't these Center Stage frames the cutest?!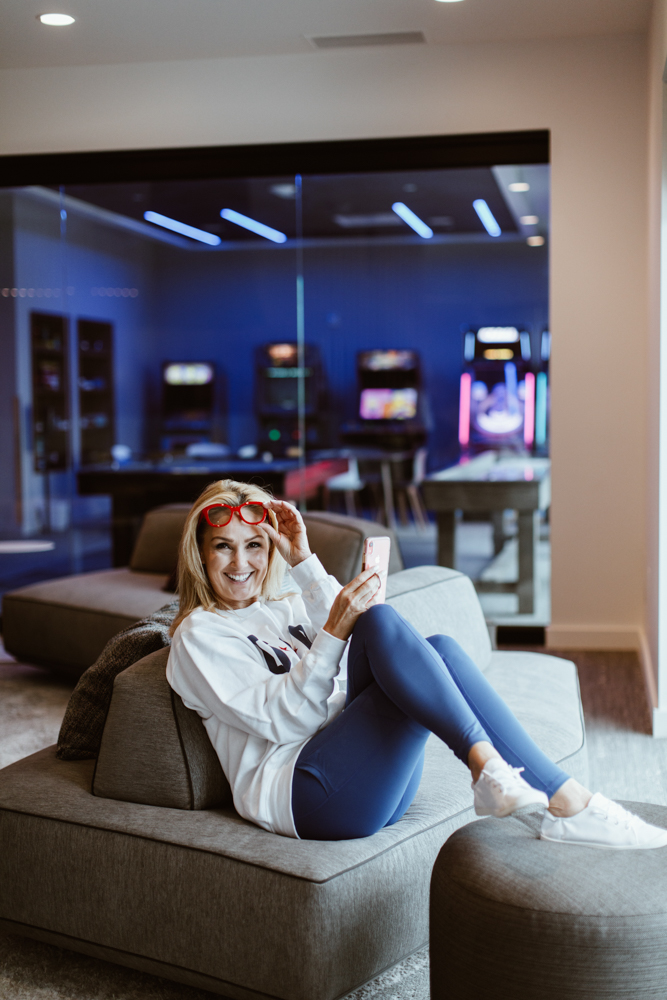 I also picked up these darling St. Tropez sunglasses in black and I love that they don't get caught in my hair!!
HUGE win!!!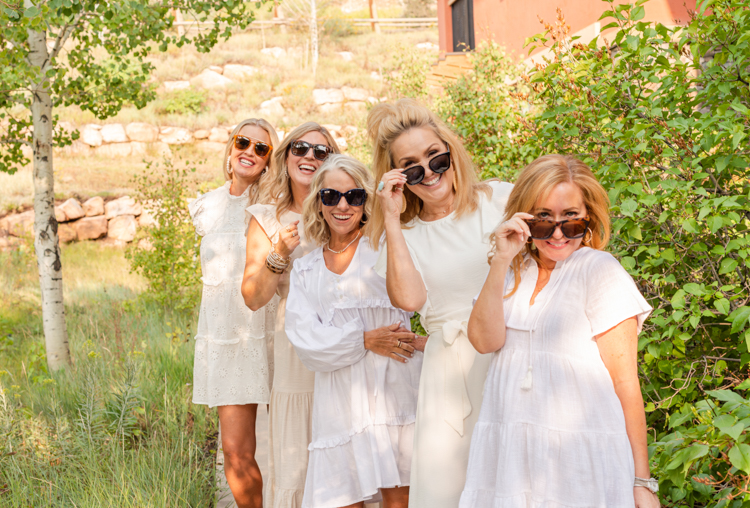 Photo take and edited by Alice Photo Co.
I have been wanting to try Aveda hair products for awhile now,
but haven't found a place near me that sells them.
Thanks to Love Paris Parker in Baton Rouge, Louisiana we each were gifted a great set of products to try out!
I think my favorite has got to be the Air Control hairspray.
I really like it!
The hold is FABULOUS without feeling like a helmet… you know what I mean?
We were also given the Shampowder Dry Shampoo and the Heat Relief.
That's it!
Be sure to check out the others!
DARCY // LISA // MICHELLE // CINDY

Thank you so much for being here, I appreciate you stopping by my blog!
You can also find me on Instagram, Facebook, Pinterest, and YouTube.