Hey there! I want to share with you my story about how I overcame feeling like a frumpy stay-at-home mom in my 40's to a mature model and eventually a full-time blogger and content creator in my 50's!  As a modest girl and even grown woman, I often struggled to find pieces of clothing that I could wear confidently. Finding modest event dresses and summer fashion can be a challenge!! At the same time, I was also very much an introvert. I didn't like sharing my private life on social media. In my story, I share the events that occurred that pushed me outside my comfort zone to become a model and then eventually a content creator for thousands on social media. With this new platform in my midlife, I have made it my quest to show that it's possible to dress modestly while still looking cute and fashionable!!
How I went from a stay-at-home mom to a model in the mature division of a reputable agency.
I am very proud to be the mother of 5 awesome people! When my youngest was going into first grade, I started thinking about what I wanted to do with this "new life." My days belonged to me!
I thought … I could get a job? But I didn't like the idea of having to live by someone else's schedule.
I thought … I could go back to school? But once, I attended a college lecture on spider silks with my high school aged son who was going for extra credit. This was going to be great!! I haven't been in a class (besides a Sunday School class) since high school! I was eager to go and see what I could learn.  We sat on the very front row in the auditorium-style lecture hall.  In walked the professor and boy, was I excited to be there!
A rude awakening…
It wasn't 5 minutes after the start of the lecture that I found myself nodding off. And we were in the front row!!! I struggled to maintain focus for the rest of the lecture.
That's when I decided school was not an option for me.
What then?
I wanted a fulfilled life and finally had time for my own pursuits during the day.  But had no idea what to do.  I have always been a believer and a member of the Church of Jesus Christ of Latter-Day Saints. I've had many prayers answered.  So, I decided to pray about it.
One day, I had quite an experience.  I remember it very clearly.  I was walking into my closet to put something away when I got a very distinct impression to be patient… something was coming.  It wasn't a voice, but a VERY distinct impression. That's the only way to explain it.
But I knew it was a divine impression.
That was all I needed to know!!! I could do that.  I could be patient.  So, I went about my life waiting for what was to come.
Meanwhile… on social media…
I had come across a little group of nice ladies my age and younger who were a part of a group doing "style challenges" on Instagram. There was a prompt for each day of the month and they would grab something from their closets that matched the prompt. They would then take a photo of themselves in the outfit they created around that prompt and share it for others to see.  Every day there was an invite to join them in the style challenge, so I did! I thought it would be fun to get creative using my closet. I still remember how nervous I was before I posted myself in my first outfit.
What would people think of me?
I totally struggled with imposter syndrome. Most of my closet was from the second hand store.  I loved saving money by thrifting. My clothes were not name brands and not even current.
But I did it anyway and used the same hashtag as the others who participated.
They were SO sweet and encouraging with their comments on my post and I particpated every single month in those challenges. I became good friends with all of these ladies that I had never met!
The beginning of a new world for me.
I remember when my daughter helped me get set up on Facebook for the first time.  I only wanted to follow 10 people and only wanted about that same number to follow me! LOL!  The 10 who truly meant a lot to me… and that was all!! Any more than that was overwhelming. She laughed.
Fast forward to these style challenges… slowly my following started to grow.  But little did I know what would happen next…
The Facebook message.
One day I got a message from a woman who was contacting me on behalf of a modeling agency in SLC. I was 48 at the time.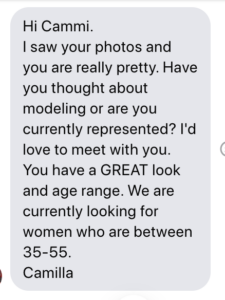 I knew about things like this. I knew they were looking for money.  And I also knew that I would not be scammed.
So I politely wrote back that I have had 5 children and I do not have a model's body.  Thank you anyway.
But she proceeded to tell me that is what they were looking for! Relatable women.
I was intrigued.
Talked with Rick.
Went to Salt Lake and met with her.
It was the beginning of something crazy exciting for me!  My eyes were opened to the world of modeling and acting and I was having the time of my life!! I never knew it could be so hard to look so natural! 🤣 I quickly understood that this is what I was told to wait for.  It was fulfilling and it was challenging.  I was stretched waaay out of my comfort zone and I liked it!!
Going to auditions, many times up against much younger, more beautiful women.
Being in front of panels of people with large cameras pointing at me.
Wondering in that moment… what am I even doing here??? How do I think I even measure up and belong here?
And then getting the job!!!
Memorizing lines, practicing poses, studying scripts.
I surprised myself!
And I grew. Boy, did I grow.
The merge.
With my modeling career in full swing, I used my Instagram style challenge posts as a way to help me practice my posing. I knew my most flattering angles and loved having an outlet that would allow me to practice and share.
Pretty soon, I started getting free and paid offers from brands.
And that was something new and FUN! Here is where my story took a turn.
Of course, as I began collaborations with brands, more and more brands reached out. Not longer after that, I learned that I needed a media kit and rate sheet… something that I knew nothing about and had to research on my own. But as I did that, brands began taking me seriously as a creator and paying me more than I had ever been paid to model.
I soon discovered something that I never anticipated. And that was that as much as I loved modeling and acting, working with brands from home could be just as lucrative but without the hassle. Why would I drive clear to Salt Lake, audition, and then drive back *if* and when I got the job… when I could get paid as much or more working from home??? For me, it was a no brainer.
It was clear to me that my modeling had actually been a stepping stone to get me to where I am now.
That brings us to today.
I am very grateful for the road that I have travelled that past few years.  My life looks quite different than it did just a few short years ago. Today I have a full time job that I am extremely grateful for! I don't have room for thrifted clothing in my closet anymore. I wear current outfits because otherwise my audience gets frustrated when they can't purchase something that I'm wearing. I love searching for modest options and sharing with those who are looking for the same.
I am in a place that I never would have imagined!! More than all the gifts that are sent to me, the relationships that I've made on my journey have been so fulfilling! And I'm happy that YOU are here and if you've read to the end of my story… THANK YOU!
I hope you stick around.
XO,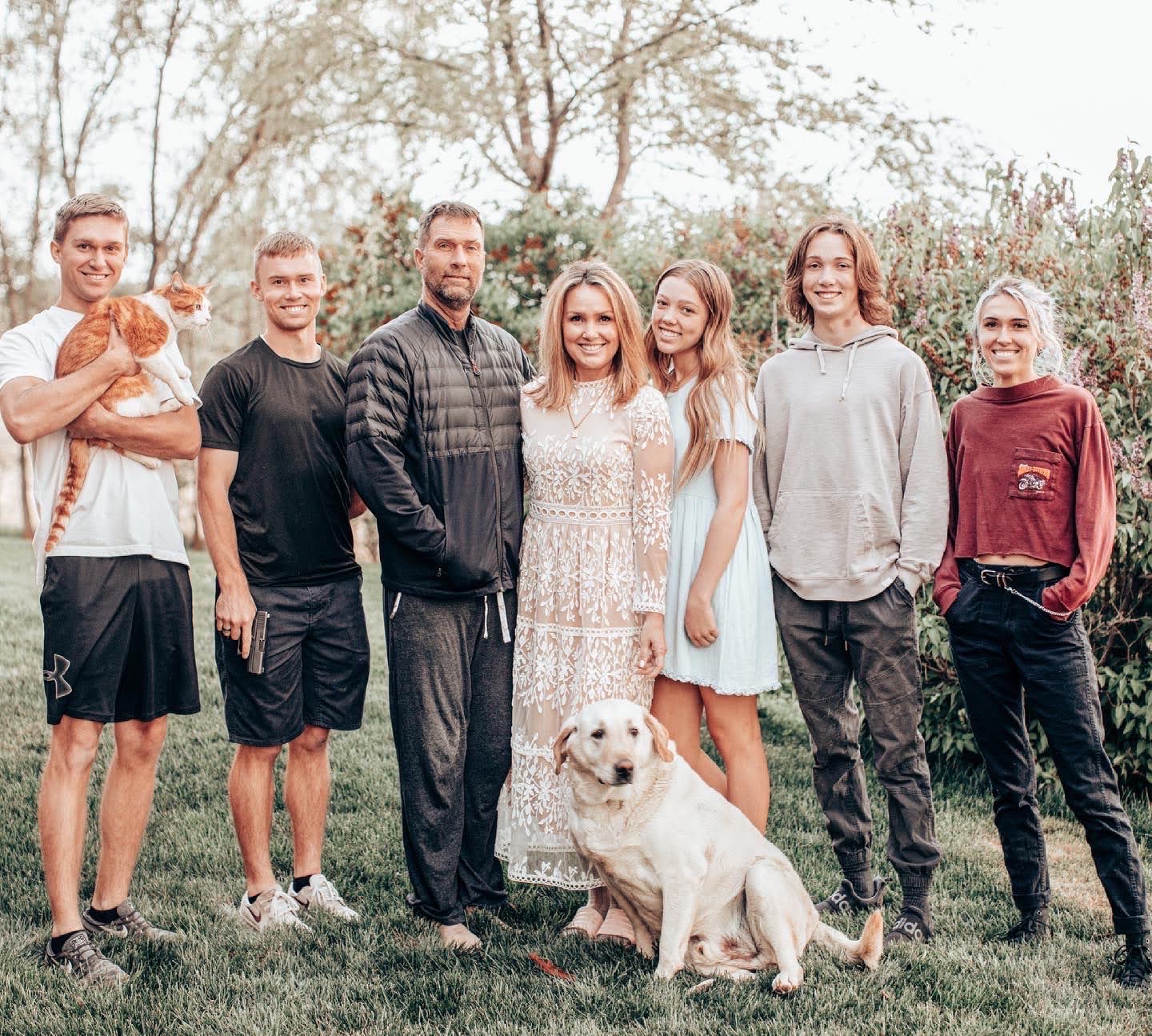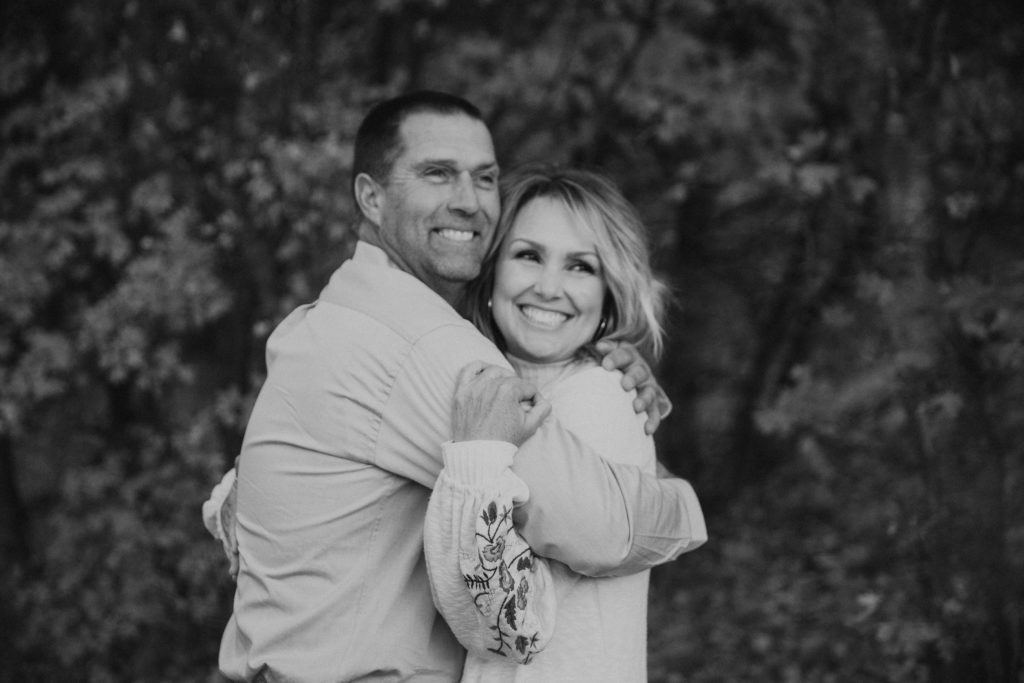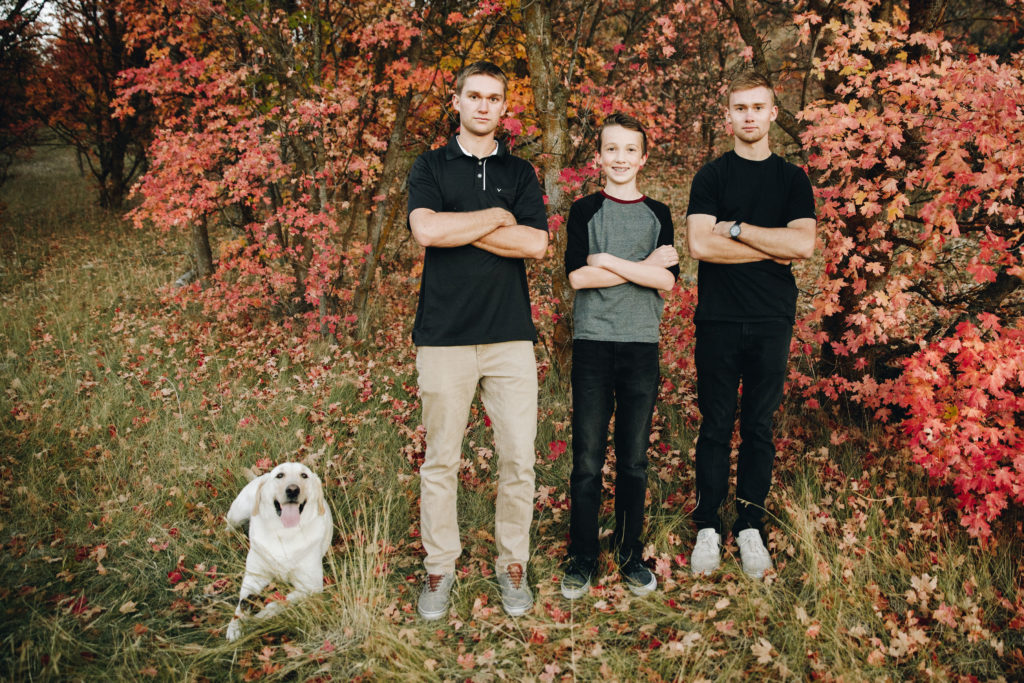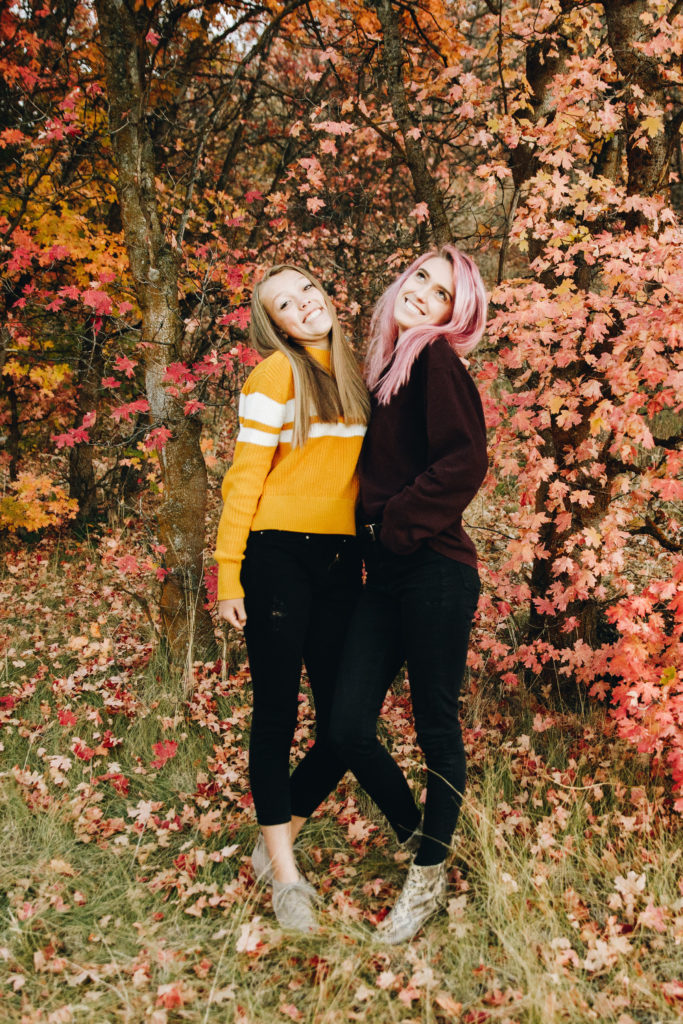 Looking for a gift idea? Check out my Gift Guides HERE, HERE, and HERE.
My most popular post ever can be found HERE.