6 Meals To Eat After Halloween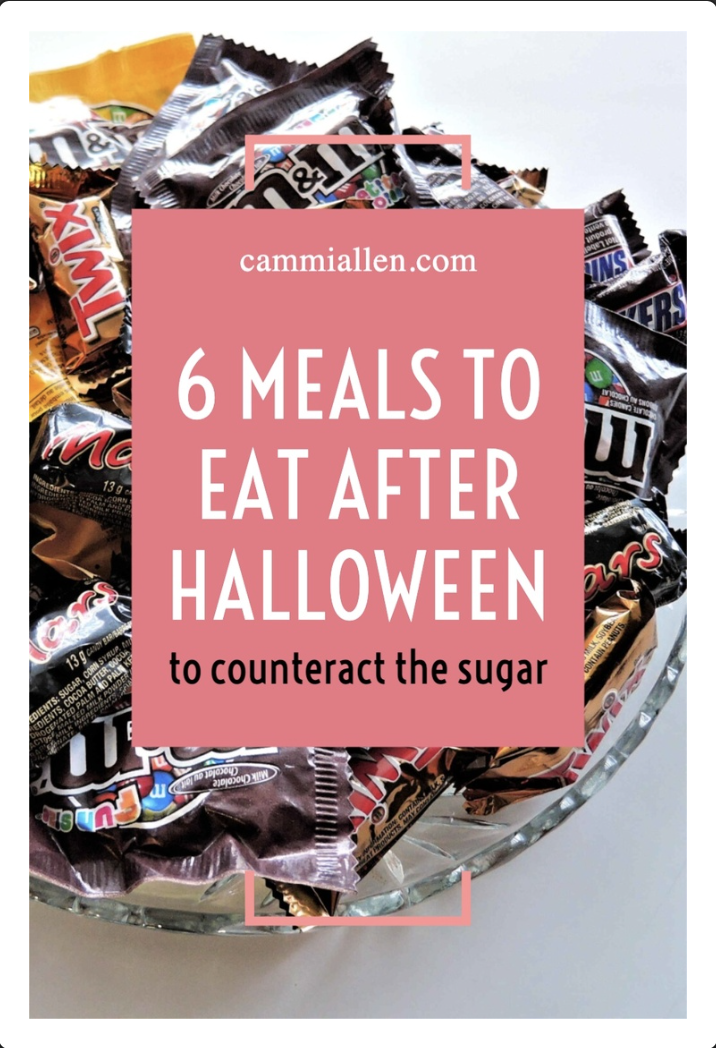 Halloween is SO much fun, but boy does it pull a nasty trick on us!
I'm extra conscious about all the sugar intake that my kids get, so I've done a little research and thought I'd pass it along.
I was particularly wondering what are the best foods to eat after Halloween.
I found lots of good advice and learned that protein rich foods are a great way to stabilize blood sugar, and that it is wise to combine the protein with fiber rich foods.
It also fills you up so you have less cravings for the bad stuff.
I put together a list of a few meals to eat after Halloween that follow this advice.
I will be serving these to my own family in the coming week, and thought I'd share in case others would like.  🙂
Meals To Eat After Halloween That Counteract The Halloween Sugar
 Grilled Salmon served with fresh lemon, garlic, salt and pepper.  Serve with vegetables like zucchini, onions, green pepper, and a green salad made from romaine or spinach.
Teriyaki Chicken Kabobs using whatever fresh vegetables you like, ie. green peppers, onion, cherry tomatoes, mushrooms, pineapple chunks, etc.  Serve with a green salad.
Beef Tenderloin dinner served with steamed asparagus, green beans, or broccoli and a nice green salad.
Ground Turkey Burger on whole wheat bun.  Top the burger with sauteed onion, red peppers, and mushrooms, and serve with steamed broccoli and unsweetened applesauce.
Chicken Stir Fry over brown rice with plenty of broccoli, cauliflower, carrots, snow peas, and red peppers.
Beefy Chili and a dinner salad.
Now that you know what to eat after Halloween, you can bring your kids and probably yourself (if you're like me) back down to planet earth as quickly as possible.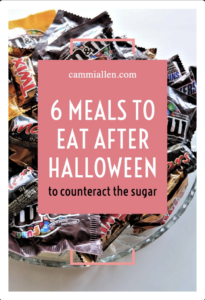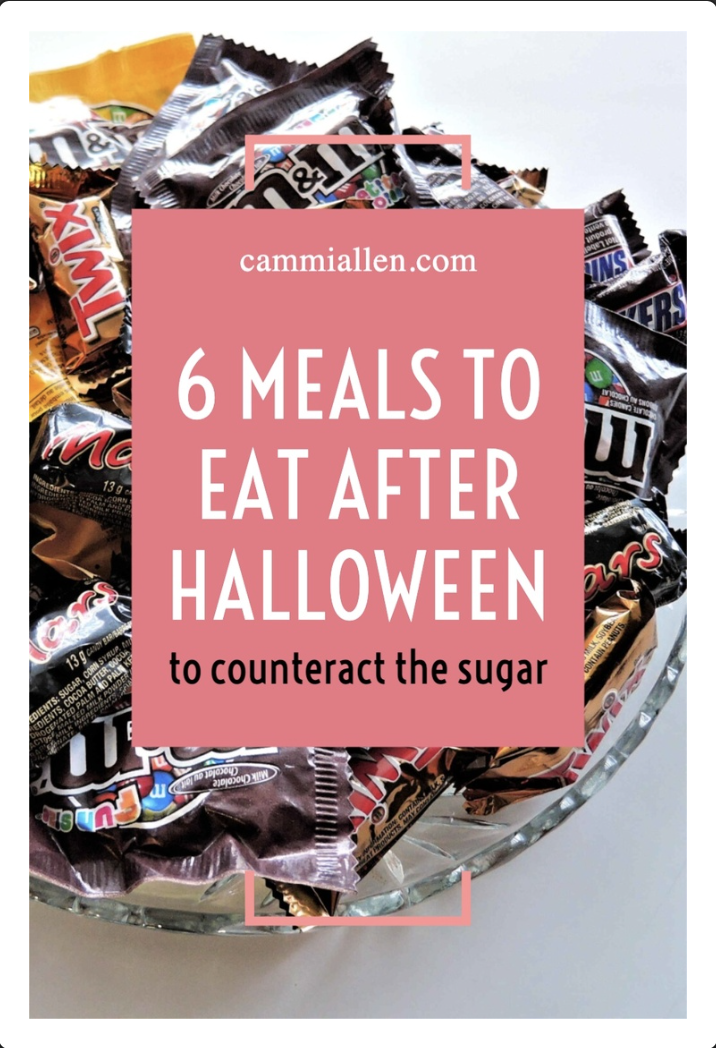 Here's to healthy eating starting NOW!!
Thank you so much for being here, I appreciate you stopping by my blog!!
You can also find me on Instagram, Facebook, Pinterest, and YouTube.