EASY POMEGRANATE PIE…
If you are like me and you love pomegranates, then you will LOVE this Pomegranate Pie!!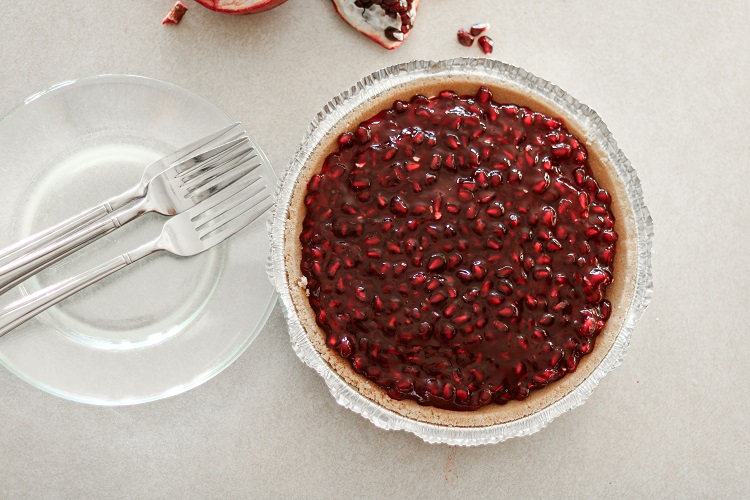 A few years ago, I was in our local grocery store for their annual Holiday Food Show, where you go around the whole store sampling delicious food and basically feeding whole family dinner!
One station that we came too, they had little cups full of vanilla ice cream sprinkled with pomegranates.
I thought, "oh this will be yummy!"
But little did I know the explosion of flavor that was about to hit my mouth!
It was more delicious than I could have imagined and has since become one of our family's FAVORITE desserts!
Simply, yet delicious.
Fast forward to last week.
I was in that sane grocery store browsing the produce when my favorite produce man said hi.
This is the same man who taught me how to pick out a watermelon and the perfect pineapple.
He was restocking the pomegranates and asked me if I have ever made pomegranate pie.
No, never even heard of it!
He told me how to make it and it sounded like a similar pie that I've made before only with pomegranates.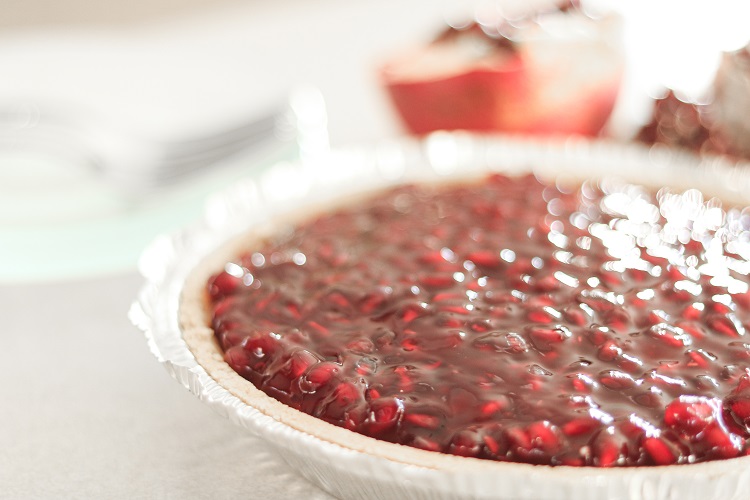 He texted me the recipe and I came straight home to make it.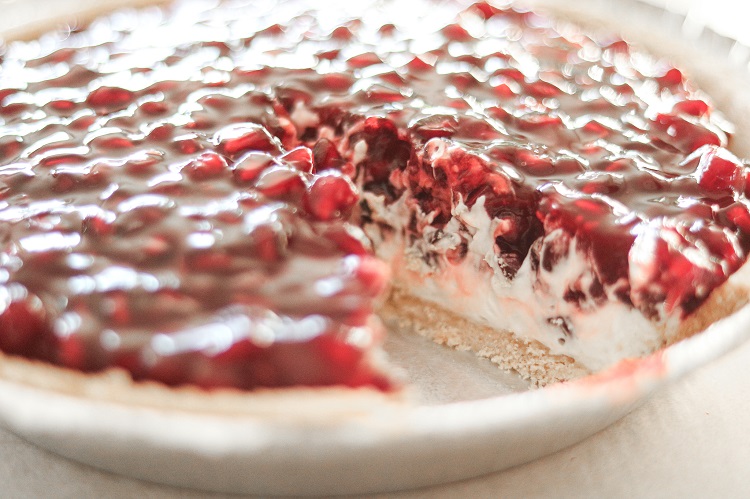 Why doesn't anyone ever talk about Pomegranate Pie???
I will tell you, this pie is my husbands NEW FAVORITE and he told me we need to make it for every Thanksgiving Day in the future.
It is super easy and is an explosion of flavor!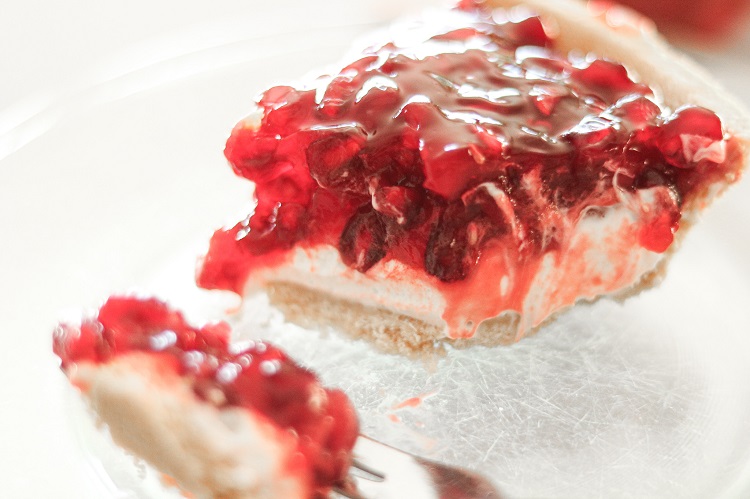 Please pin this recipe so you can make it for your Christmas dinner.
Or your New Years dinner.
Or heck, for Sunday dinner!
Give it a try and please let me know how you like it!
I would love to hear!
Merry Christmas,
P.S. If you liked this recipe, you might also like THESE!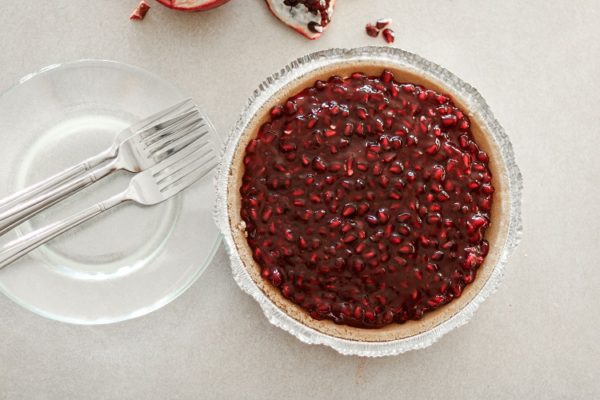 | | |
| --- | --- |
| | |
Prepare Danish Dessert according to package and let it cool to room temperature.

While the glaze is cooling, harvest the seeds from the pomegranates into a large bowl, being sure to pick out any membranes.

Beat together the cream cheese, sugar and sour cream until well incorporated. Divide evenly and spread into the bottom of the two pie crusts.

Fold pomegranate seeds into the cooled glaze making sure to be gently so you don't break the seeds. Spread on top of the cheesecake layer and smooth. It's okay to heap it up above the crust, in fact it looks really pretty!

Put in fridge to set up for a few hours or overnight.