The Brown Puffer Coat…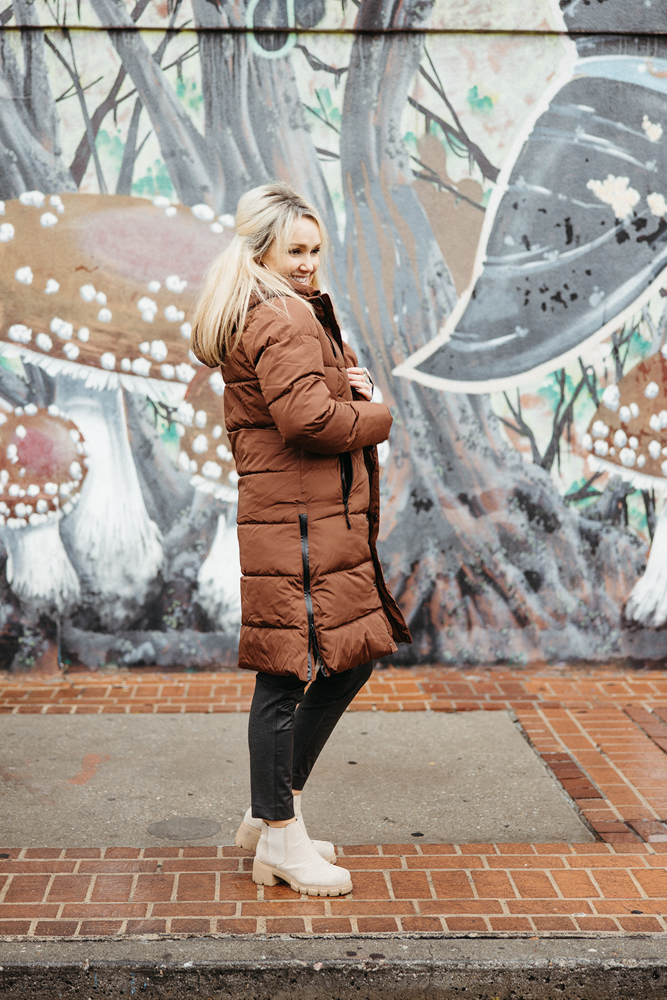 I've been on the hunt for a brown puffer coat this Fall. For the past several years, I've had a black puffer that I have worn the HECK out of and loved it. But I'm ready for something new and I'm totally down for the brown!  In my searching, I've been looking for 3 things: great quality, reasonably priced, and maybe most important of all… CUTE!!!
Which brown puffer jacket would YOU choose?
I've narrowed my search down to these two.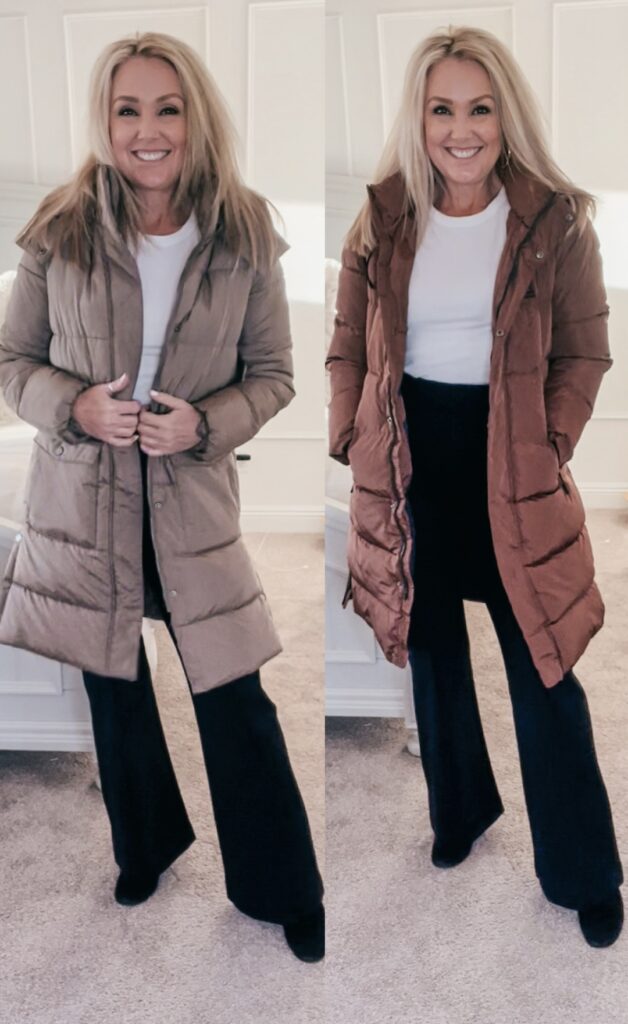 I like them both.
I like the color and I like the longer length.
They both happen to be from Walmart, which is awesome!  And let me just say that Walmart has really been killing it in the fashion arena lately!
I instantly loved this coat the minute I put it on.  The BCBG Paris Women's Puffer Coat has a nice hood with snap closure to keep your face nice and warm. It also has dual front pockets that you can access from the top of the pocket and then from the side of the pocket.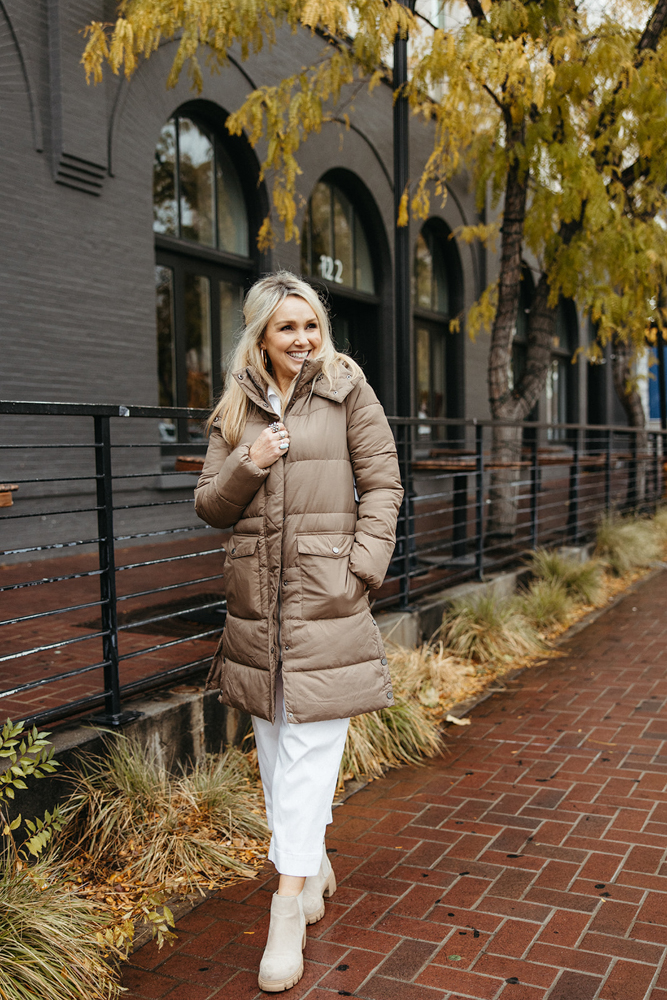 You can't see but in the back is a toggle to cinch the waist for a more feminine look.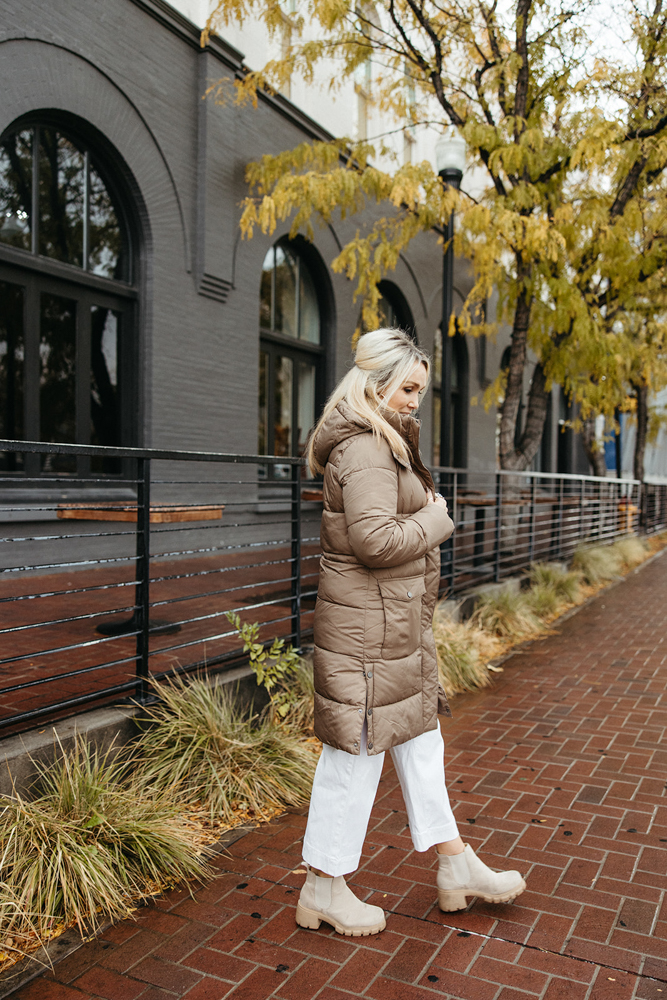 Love the length, good and long, and it is equipped with side buttons that you can open or close to make it easier to sit and/or walk.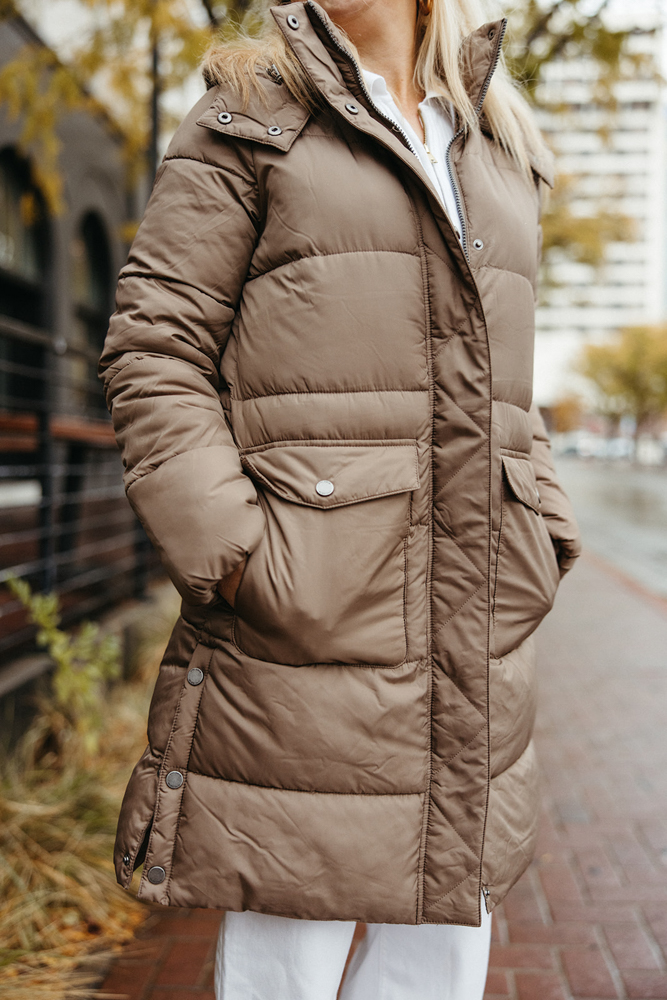 The second jacket is this awesome brown padded coat from Reebok. This Maxi Puffer Coat got me all excited the minute I put it on.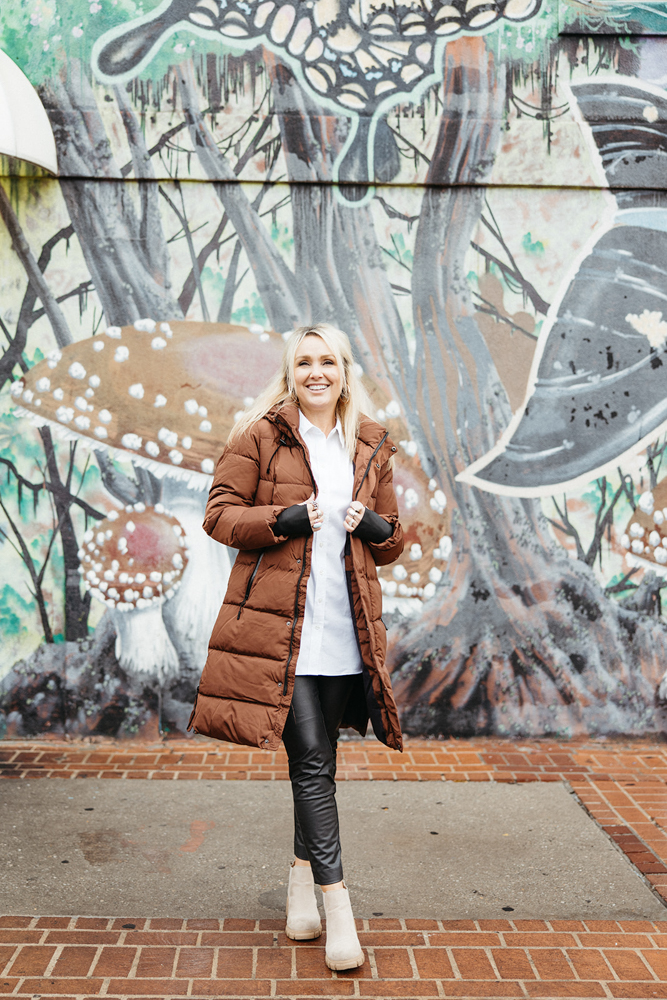 When I put my arms through the sleeves, my hands slid out perfectly into a storm cuff made of Lycra! It fits my hands perfectly and will keep it so that snow won't go into my arm sleeve when wearing gloves! I love this feature!!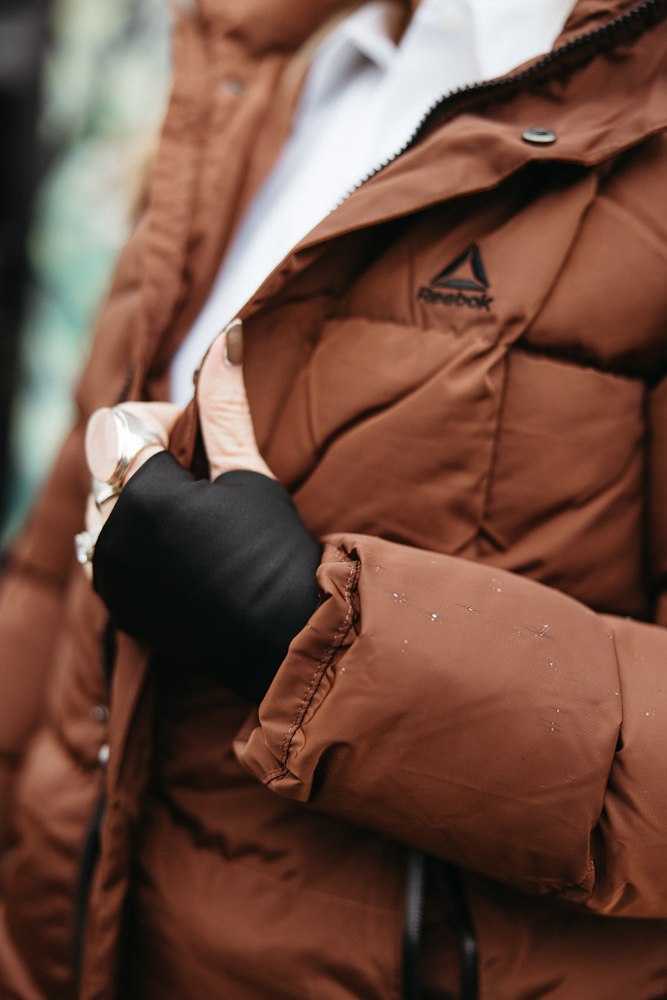 This brown Reebok coat has side zippers down below where the other one had snaps. I also felt like this one had a little more substance to it.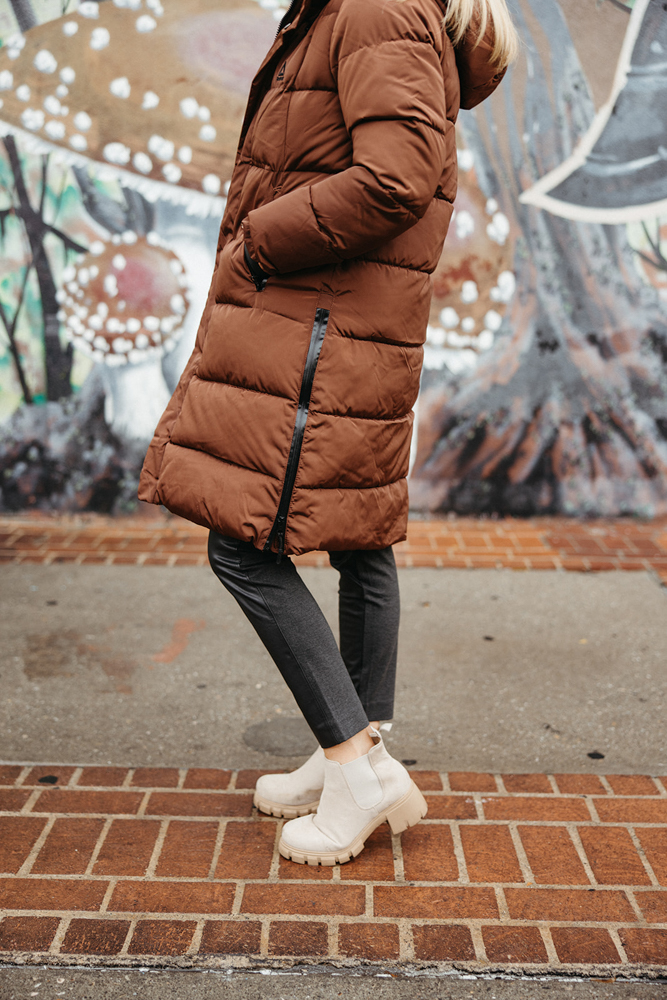 It felt warmer. A little heavier.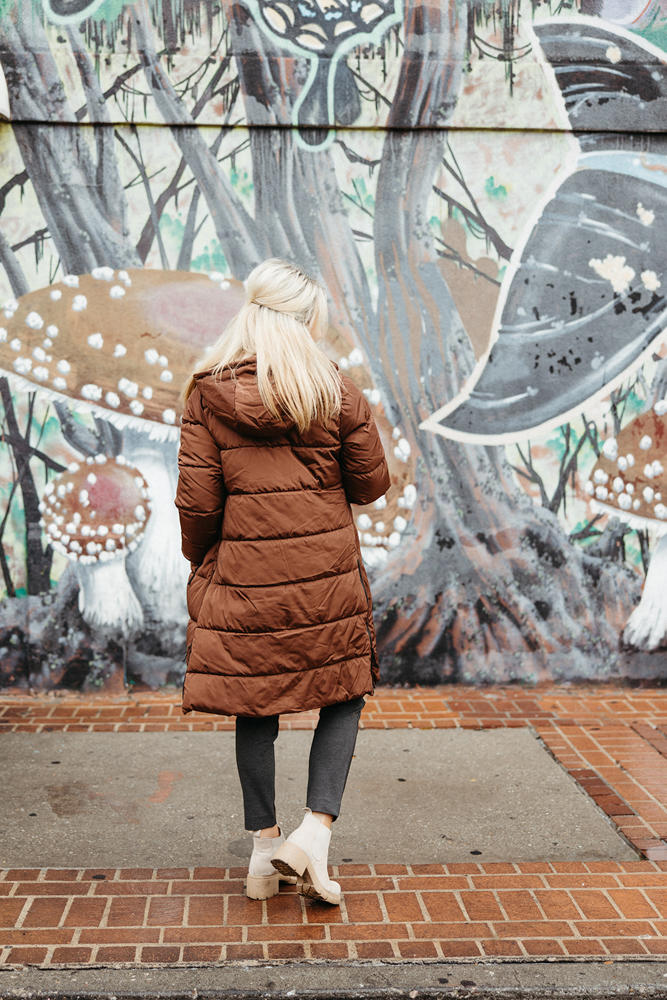 I know that cropped jackets like the ever-popular North Face brown puffer jacket are a little trendy right now.

But the crop style isn't great for every body shape. AND it's got a hefty price tag of over $300!! As a 54-year-old who's had 5 children, cropped pieces don't flatter my body much.
SO… I decided to keep the Reebok coat. It has a few more features than the BCBG jacket and for under $60 it's a steal, in my opinion!
I will LOVE walking Toby in my BIG, HUGE puffer coat this winter!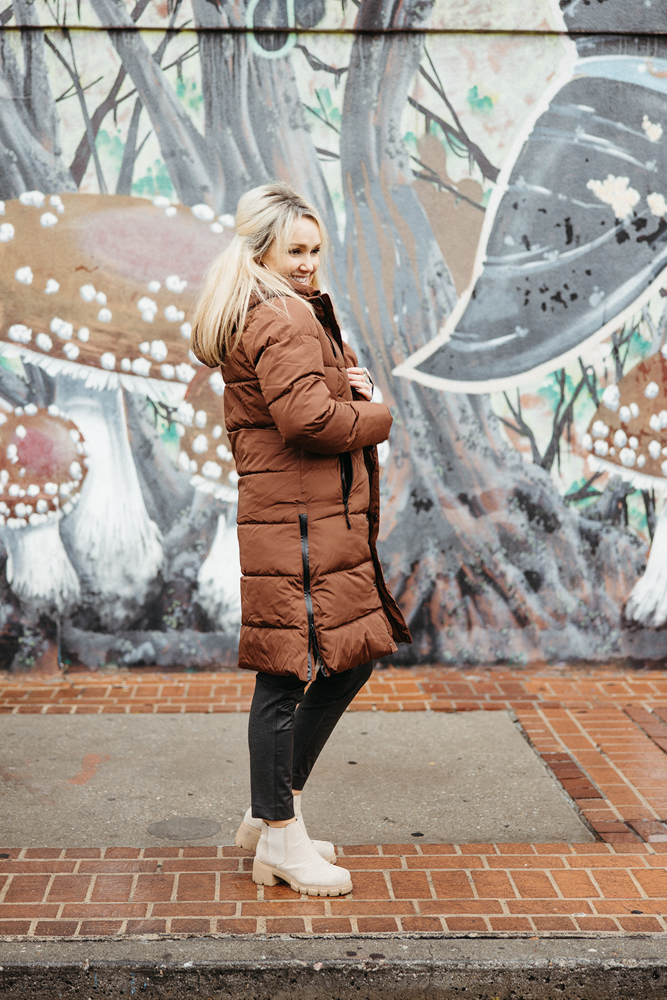 Which is your favorite?
Thank you so much for being here, I appreciate you stopping by my blog!!
You can also find me on Instagram, Facebook, Pinterest, and YouTube.

Need a gift for him? Click HERE.
What about for her? Click HERE.
For gift ideas for teens click HERE.