Just For Teens – Christmas 2022…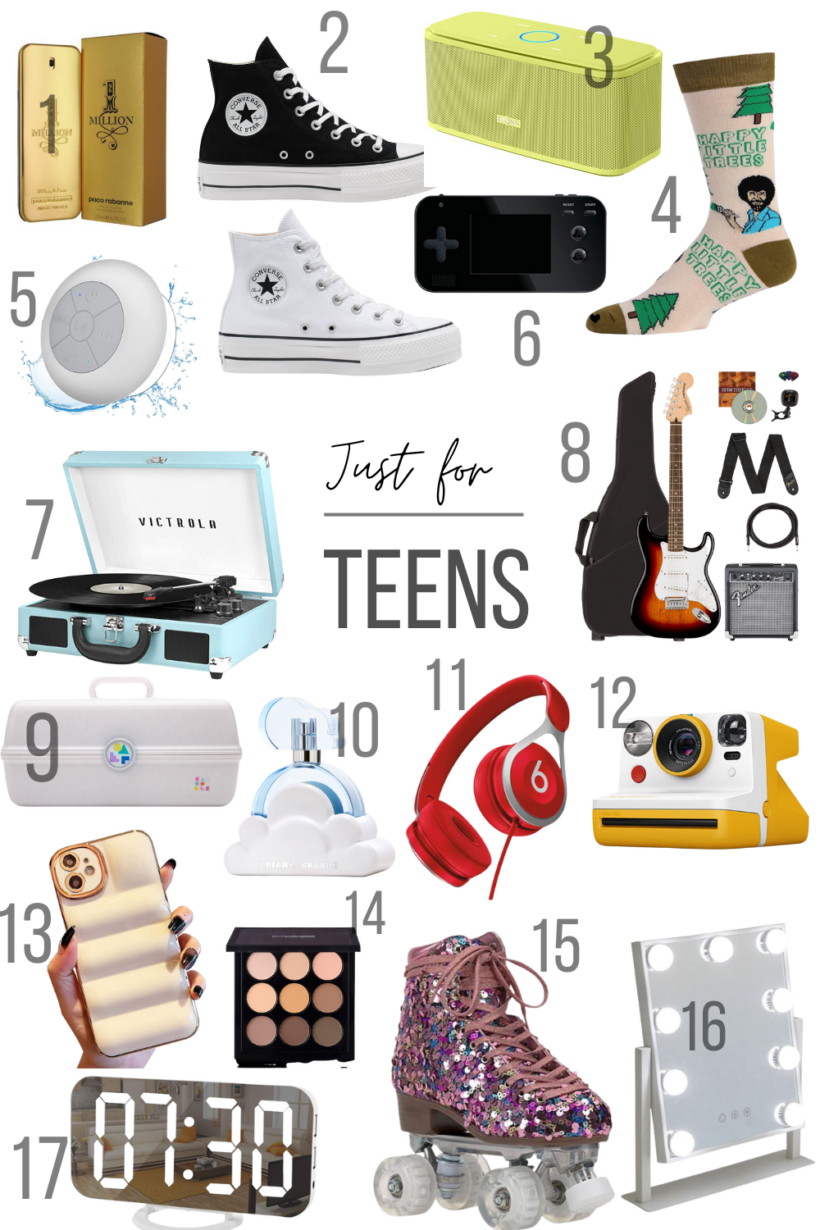 These are the fun ones to shop for, in my opinion. I love my teenagers!!! I've gathered some ideas just for teens that they have asked for over the years and some of the most current ideas that they will love!
Christmas gift ideas just for teens
I still have teens so I know these are relevant.  They are actual things they have asked for. This graphic is packed full because it is full of gifts for both genders.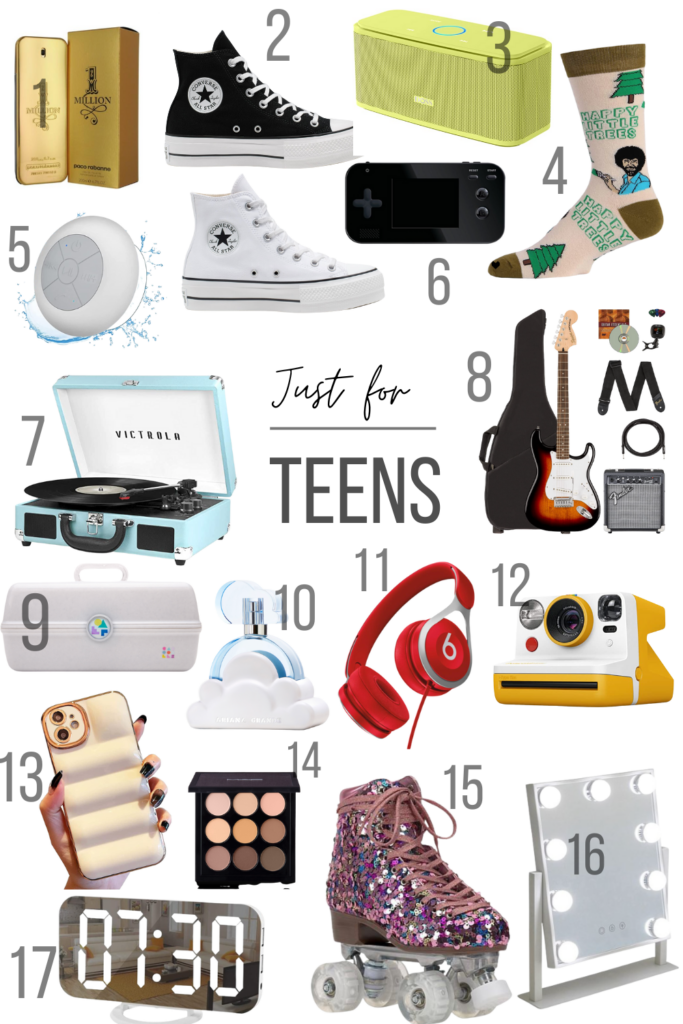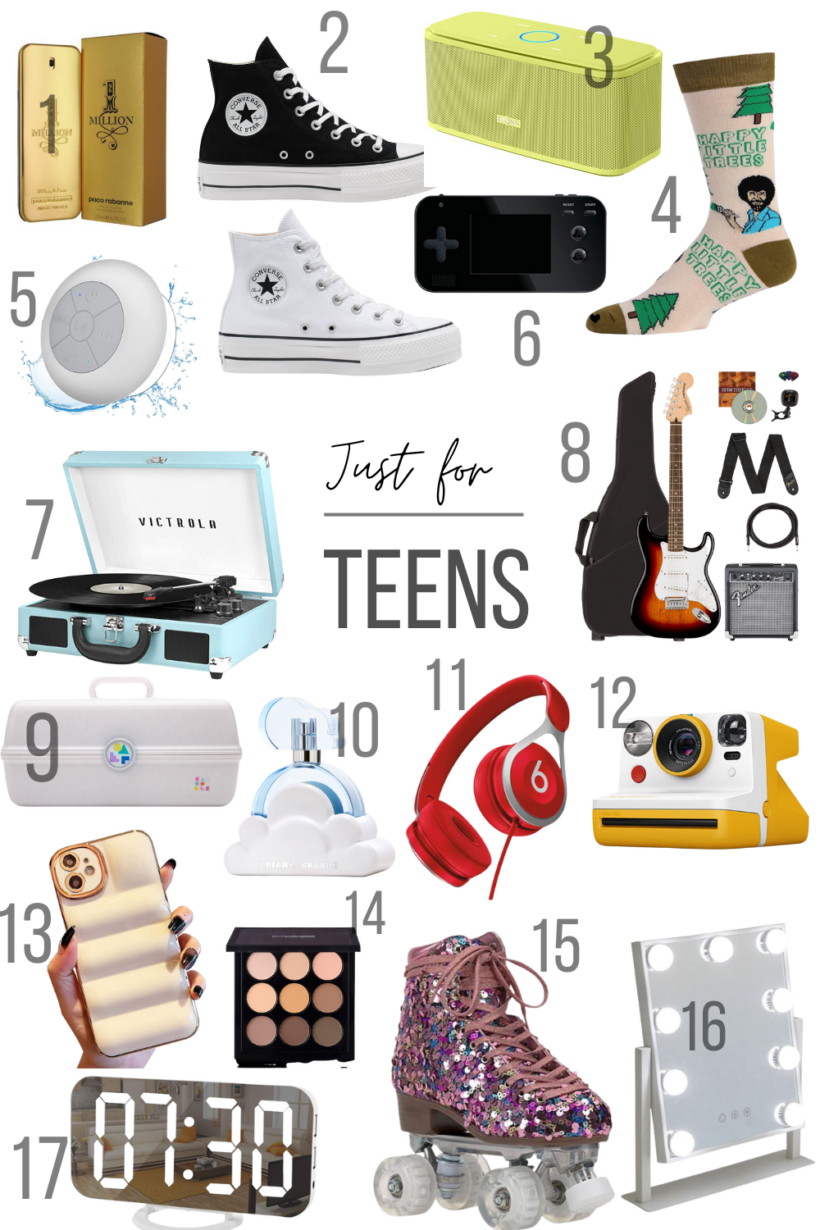 Tell me what you are getting for YOUR teens!
Find a full gift guide just for the man in your life HERE.
Thank you so much for being here, I appreciate you stopping by my blog!!
You can also find me on Instagram, Facebook, Pinterest, and YouTube.