Capsule Wardrobe Checklist – San Diego Trip…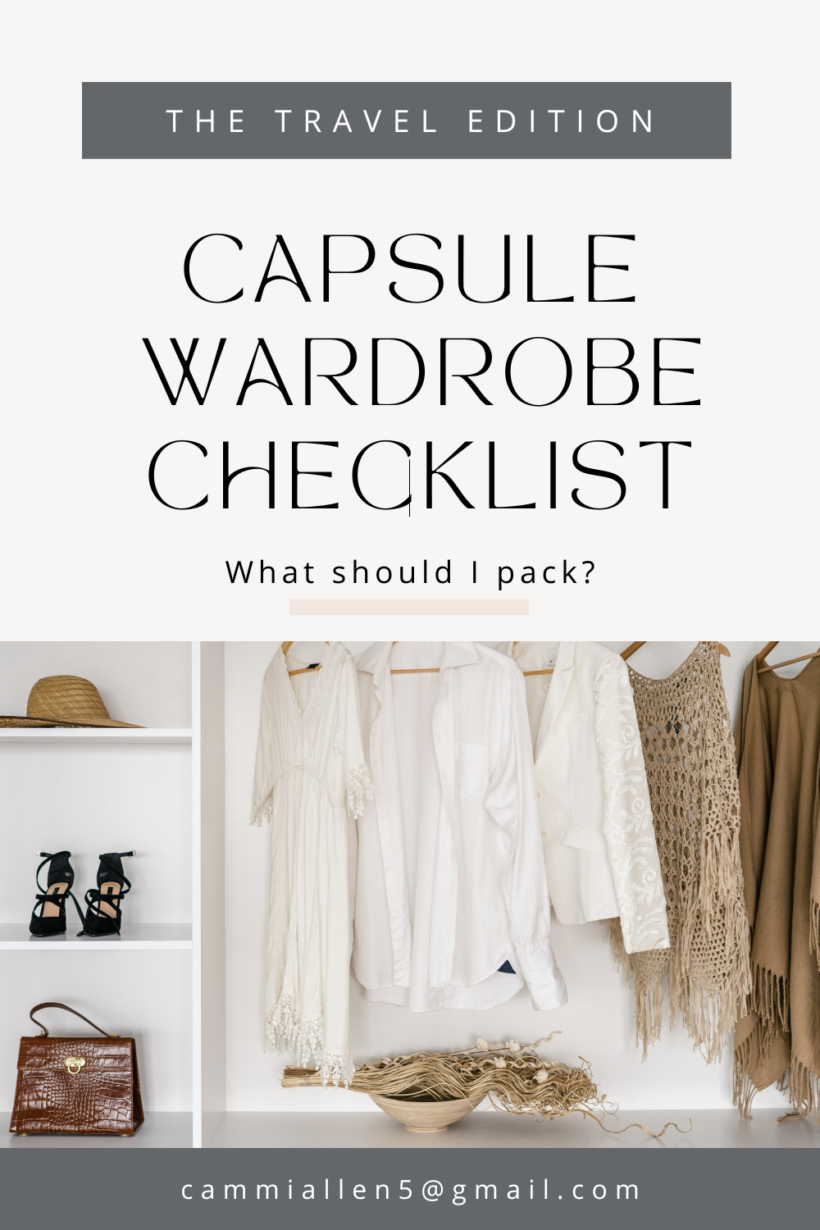 I was pleased with how I packed for our trip to San Diego over Thanksgiving last week. So I thought I would share my capsule wardrobe checklist that took us through an 8-day trip to southern California nicely. Even if these pieces aren't current when you read this, they might give you some ideas to pull from your closet to pack in your suitcase.
My capsule wardrobe for San Diego
Our trip took place over Thanksgiving week so we packed some wardrobe essentials to put together outfit ideas that I would need for this time of year. It's definitely a seasonal capsule. Had it been summer, I would have packed totally differently. The highs during the day would be 65-75° but the lows would get down into the 50's making it pretty chilly with the breeze coming off the ocean.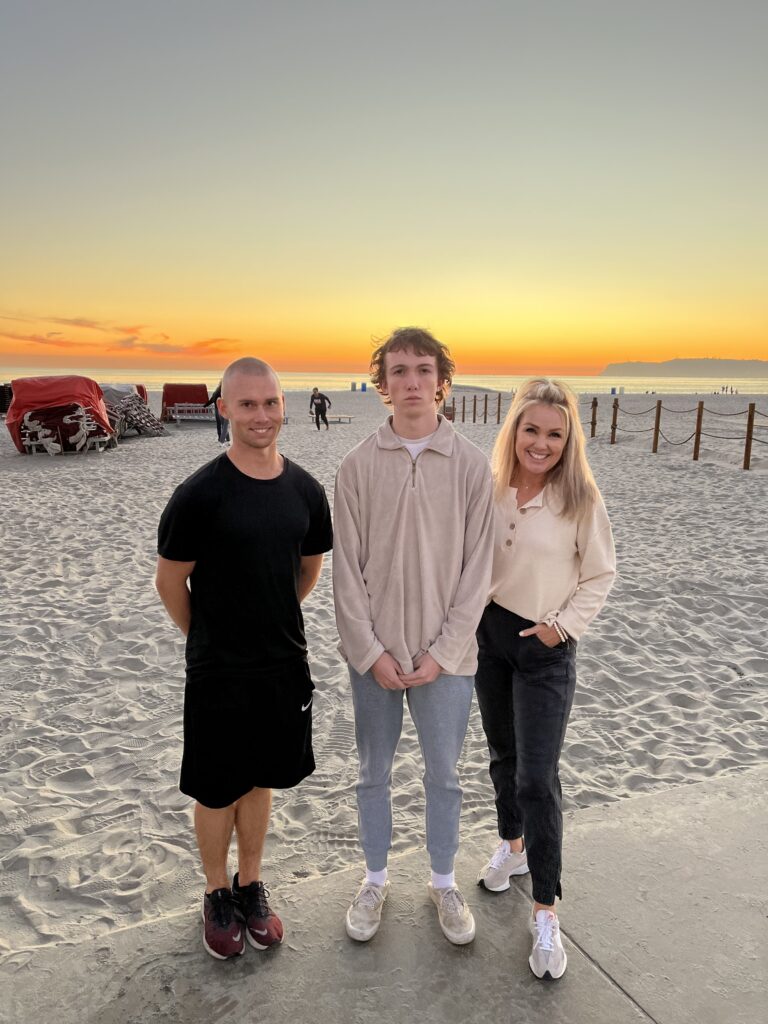 I kept top of mind that we would be doing a lot of walking and the main goal was comfort. I knew that I wanted to reflect my personal style with wardrobe staples that are mostly neutral colors. That way they could all work together. So with that as a starting point, I put together the items in my capsule wardrobe checklist.
The checklist.

Tops
A basic white t-shirt.  These are my favorite from Old Navy that I have worn to death all summer. I would recommend that you size up one size.
A basic black t-shirt. The same shirt as the white one, only in black. You will wear these a million ways—an absolute staple.
T-shirt or tank for working out.  I like to wear t-shirts and this one is a good basic.
White button down.  You can use this as a top or wear it open over a tee. Or even as a swimsuit coverup.
Optional: Extra floral top. We were going to be gone long enough that I threw in THIS TOP for an extra outfit with a pair of straight leg jeans.
Bottoms
Jackets
I opted for lighter weight jackets and shirt jackets that I could tie around my waist during the day but have as an extra layer when the temperatures dipped at night.
Blazer.  For a little nicer look while eating dinner out or evening entertainment. THIS is also a good basic blazer.
Rock n Roll shacket. I love this! It's a little edgy and cool.
Plaid shacket. This is a great neutral plaid that would go with any of the pant and shirt options.
Denim jacket. Denim is a neutral and again, would go with anything. I particularly like it with the lighter colored options.
Lightweight black open front sweater. I wore this unzipped and over my black dress just to keep my arms warm.
Shoes
Other clothing items
Swimsuit.  This is my tried and true. Black and comfy.
2 Piece sweater set.  Wear it as a set or split the pieces up and wear them separately for more outfits!
Accessories
How I wore these pieces.
There are probably a million outfit options when you consider the many different ways you could pair these pieces.
Here are a few ways that I wore them.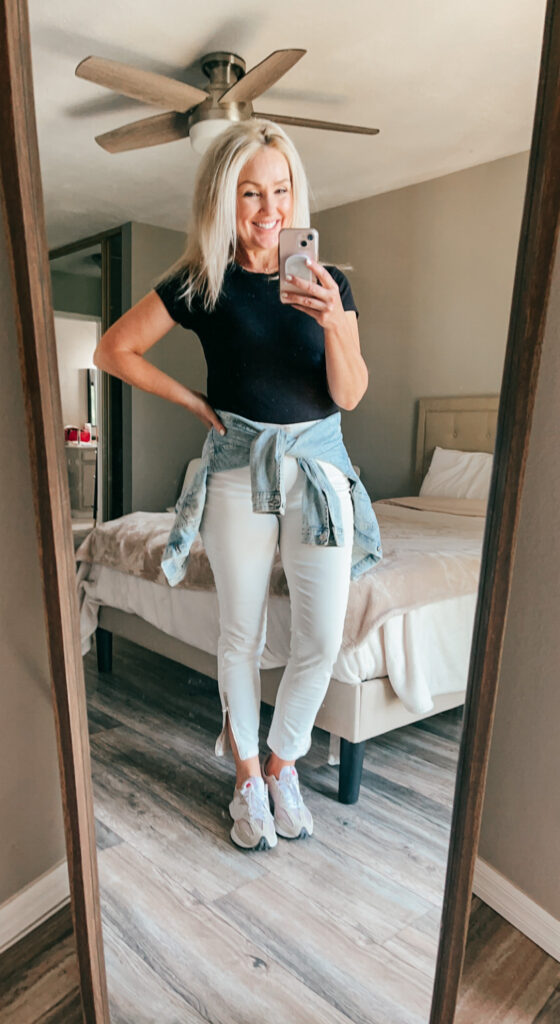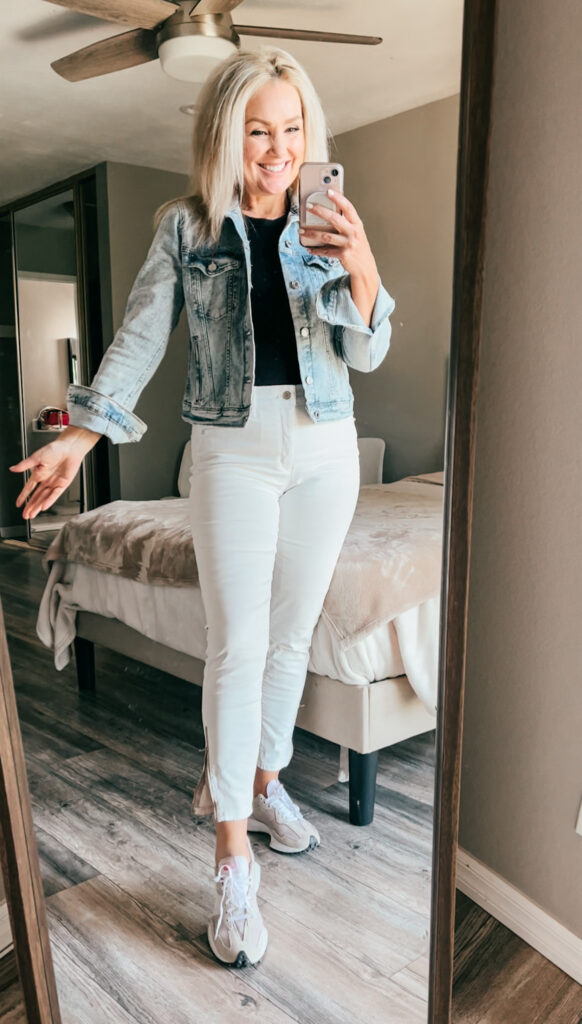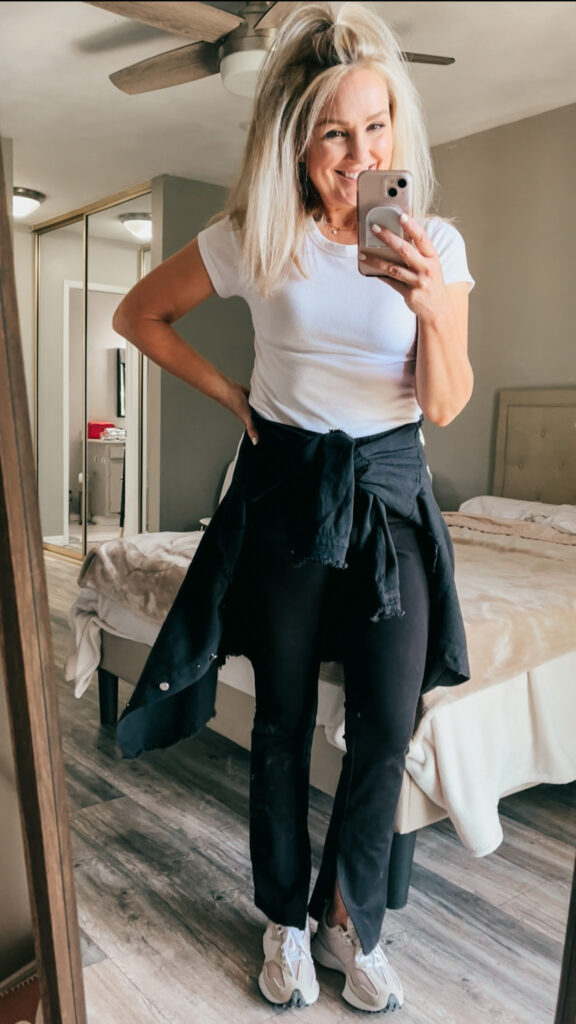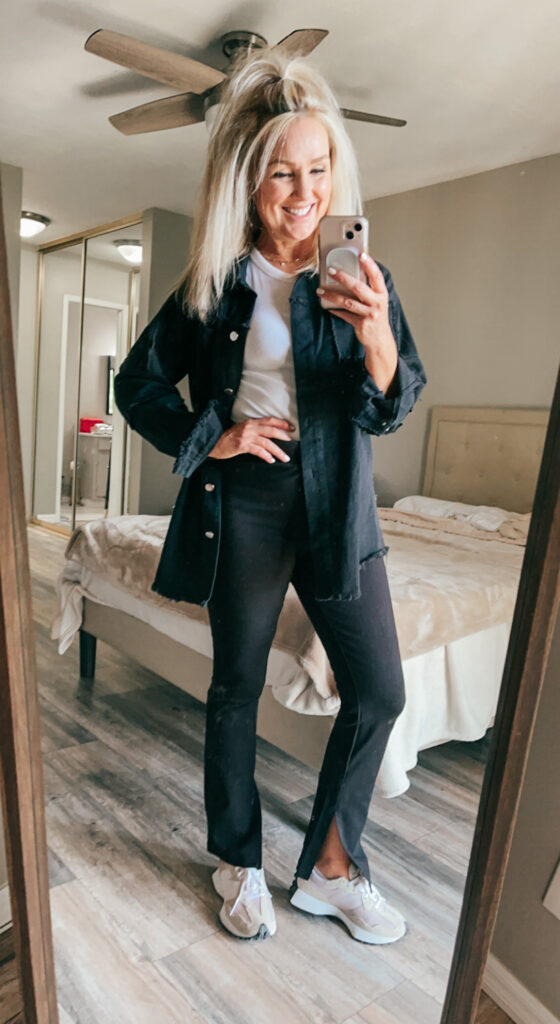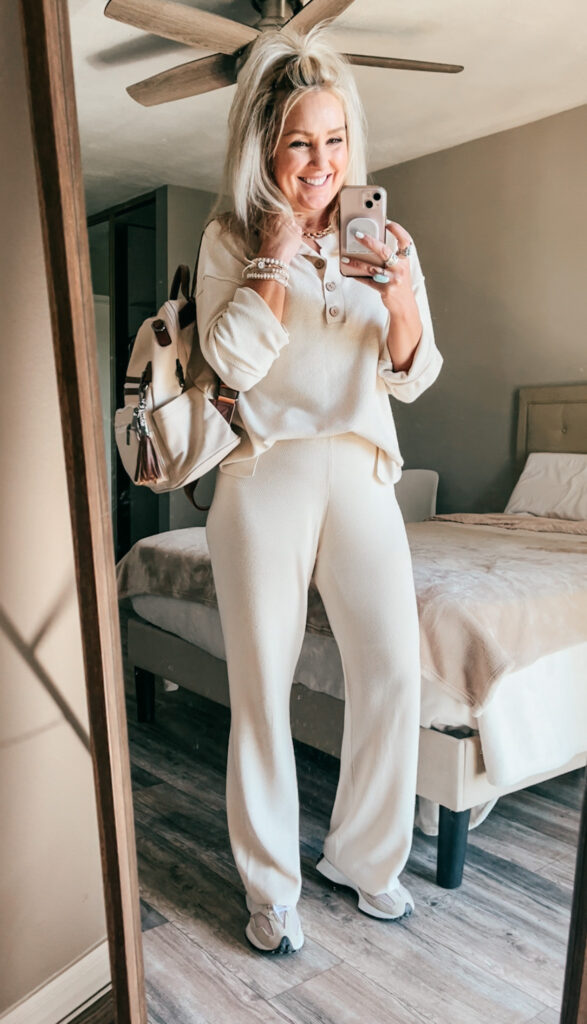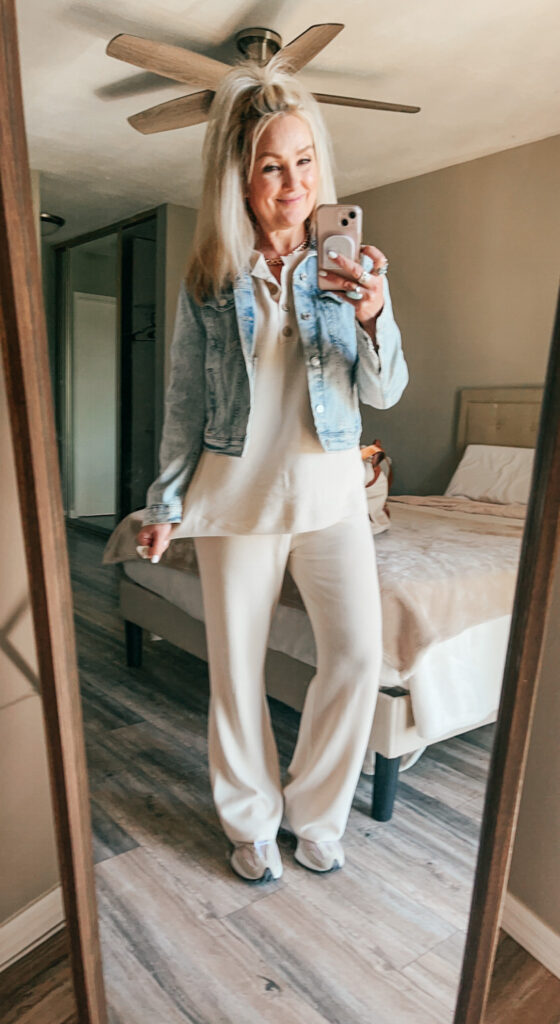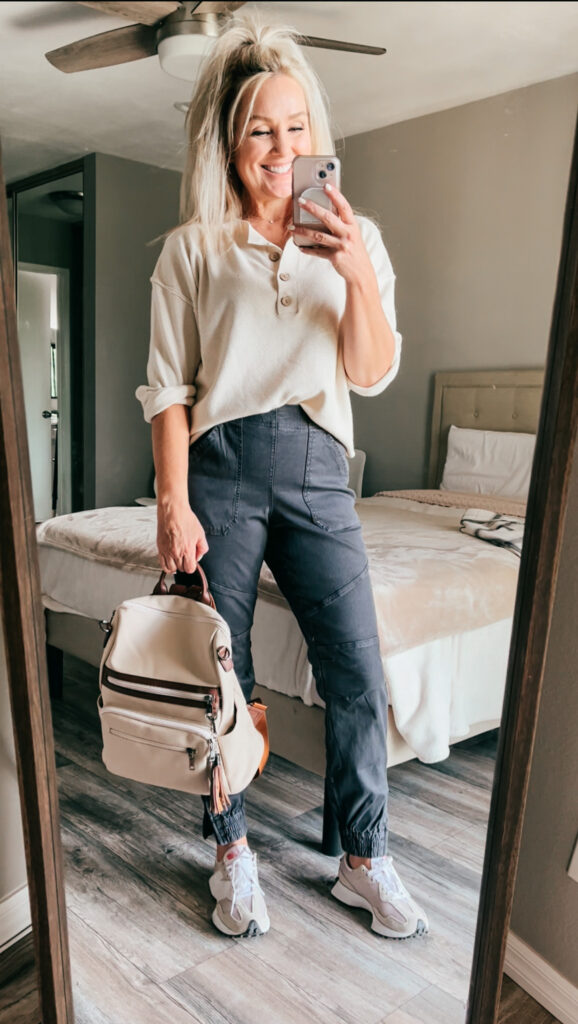 I can't find this shacket available anywhere online, that's why I linked the one above.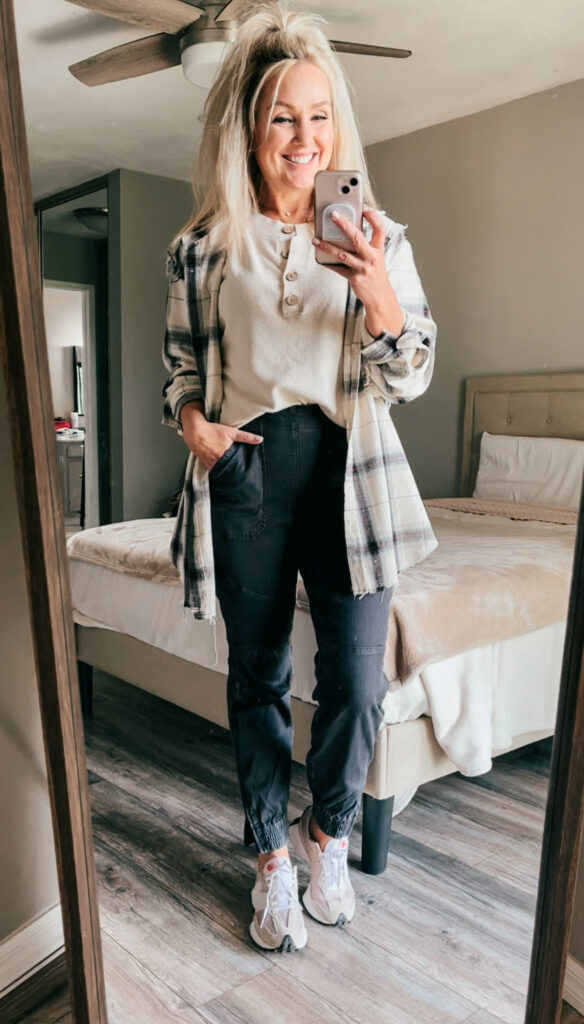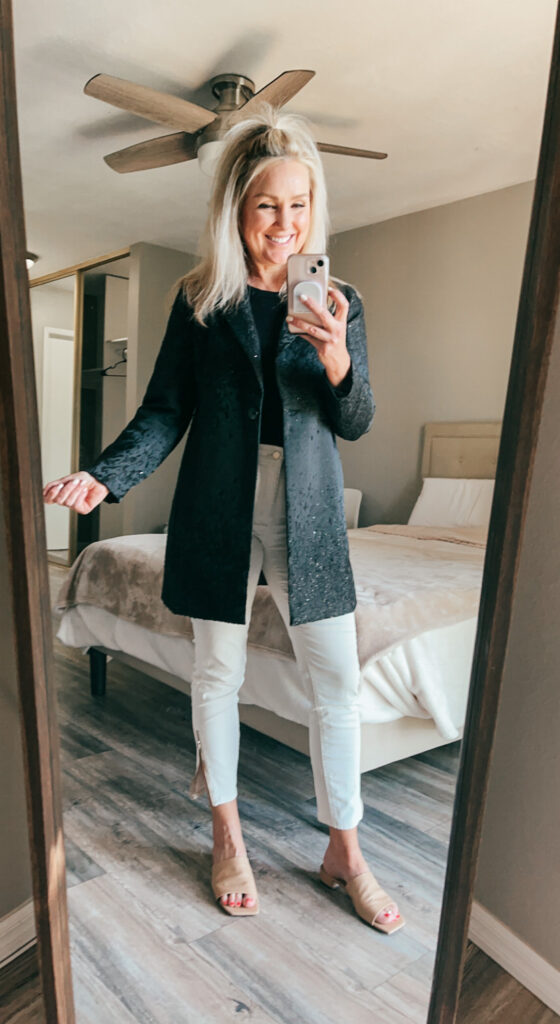 That's my capsule wardrobe checklist!
What would you add?
Thank you so much for being here, I appreciate you stopping by my blog!!
You can also find me on Instagram, Facebook, Pinterest, and YouTube.

Before you pack your suitcase these PACKING TIPS will help!
Heading to San Diego? THIS HOTEL will make you so happy!!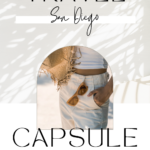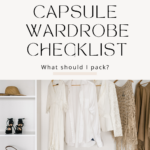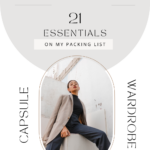 This post contains affiliate links.  This means I may earn a small commission if you purchase through my links at no extra cost to you.  Purchases made through affiliate links are greatly appreciated as they help to support the blog and continue its production.  Thank you so much!