Fall Outfit With Chicos…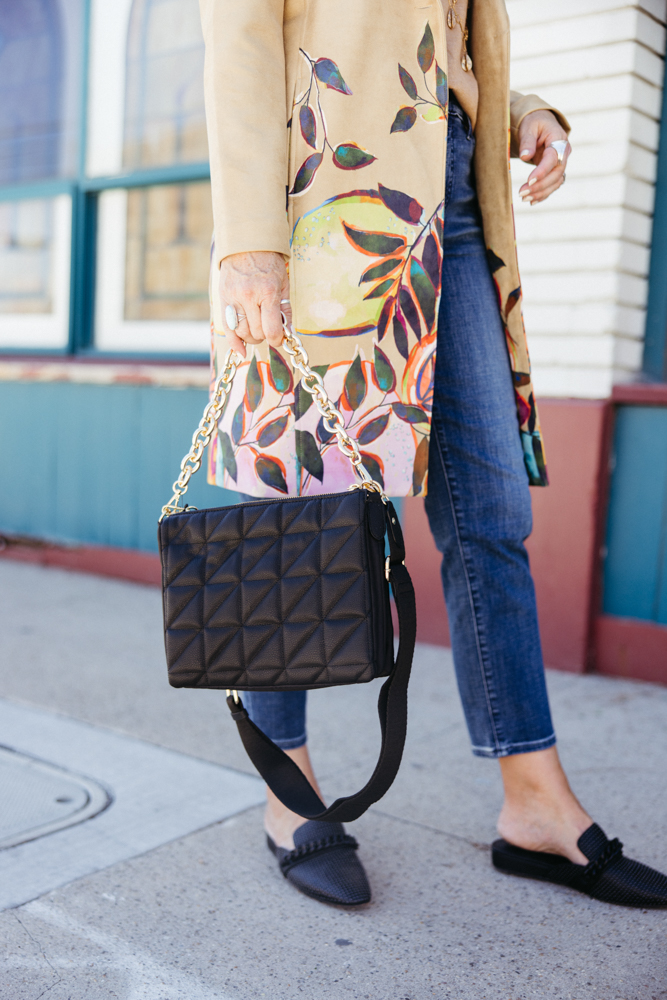 Sometimes you look at your life and think, "Wow! How'd I get here?" That's exactly how I have felt lately sharing this Fall outfit with Chico's!
Over on Instagram, my friends and I were asked to be a part of a virtual book club discussion with Chico's for the book, The Wedding Veil by Kristy Woodson Harvey. How fun, right?? The book is GREAT and we had a fun time chatting about it LIVE on Instagram.  Check out how you can join the book club HERE.
In preparation for this event, Chico's sent us each an outfit to showcase!  Today we are each sharing our outfits and at the bottom of this post, I'll leave a direct link to the other girls so you can see their outfits.  So, watch for that at the end of the post.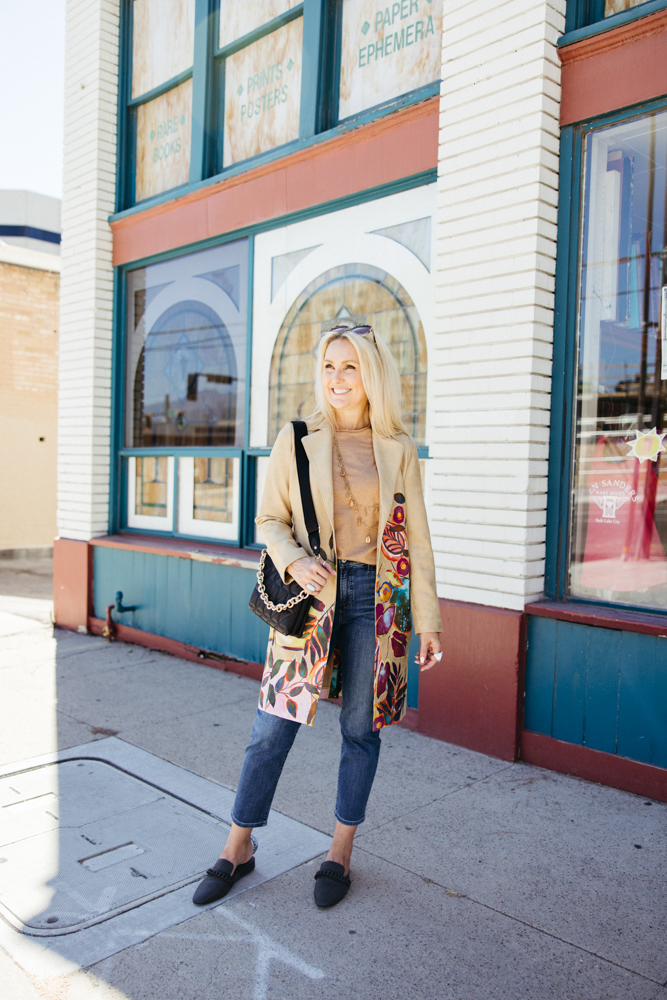 My outfit…
When I saw this Harvest Print Topper, it was love at first sight! Isn't the print perfect? This lightweight jacket will be the perfect third piece for many Fall outfits! It is made of the softest faux suede material that will feel so good when the weather gets cooler.  It's heavier than a blazer but lighter than a coat and hangs so nicely!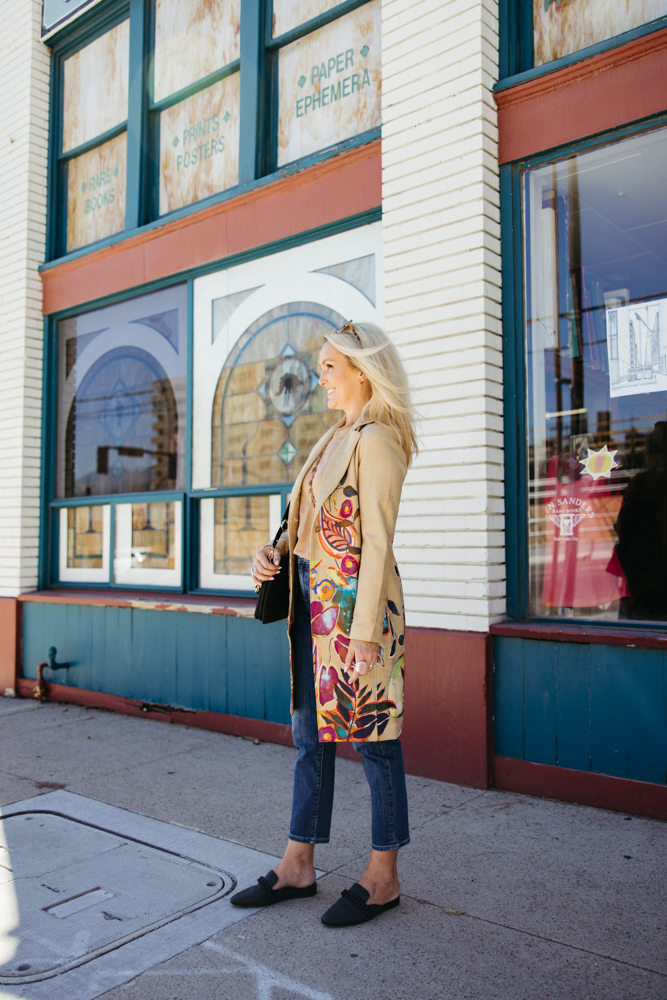 I really love the look of the longer silhouette!!  I paired it with the perfect crewneck pullover sweater in a neutral color made for Fall.  But don't worry… if you need more colors there are TEN MORE to choose from!  The sweater will be the perfect layering piece under jackets or blazers.
And I love how the Double Strand Necklace plays nicely with the neutral colors of both the sweater and jacket.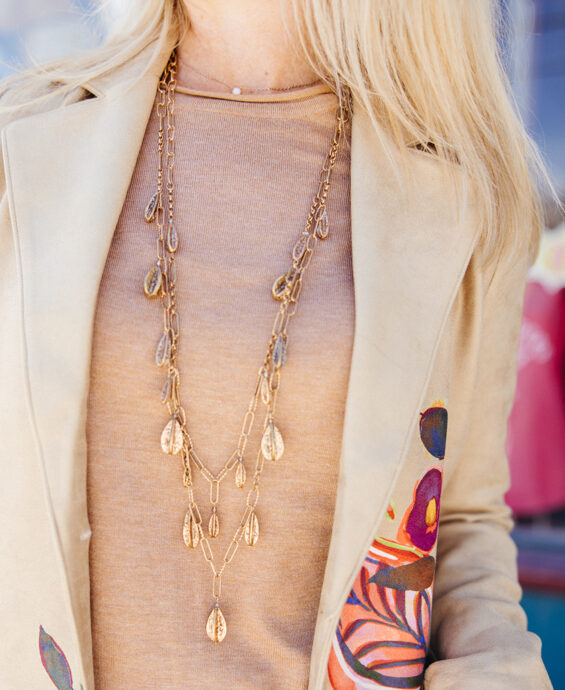 These Girlfriend Ankle Jeans with their slightly stretchy fabric are very comfortable.  I'm wearing a size 0.5 and I'm typically a size 6-8.  How about the length?  I think it's great with heels or mules now but will also be perfect with ankle boots and booties when the weather gets cooler.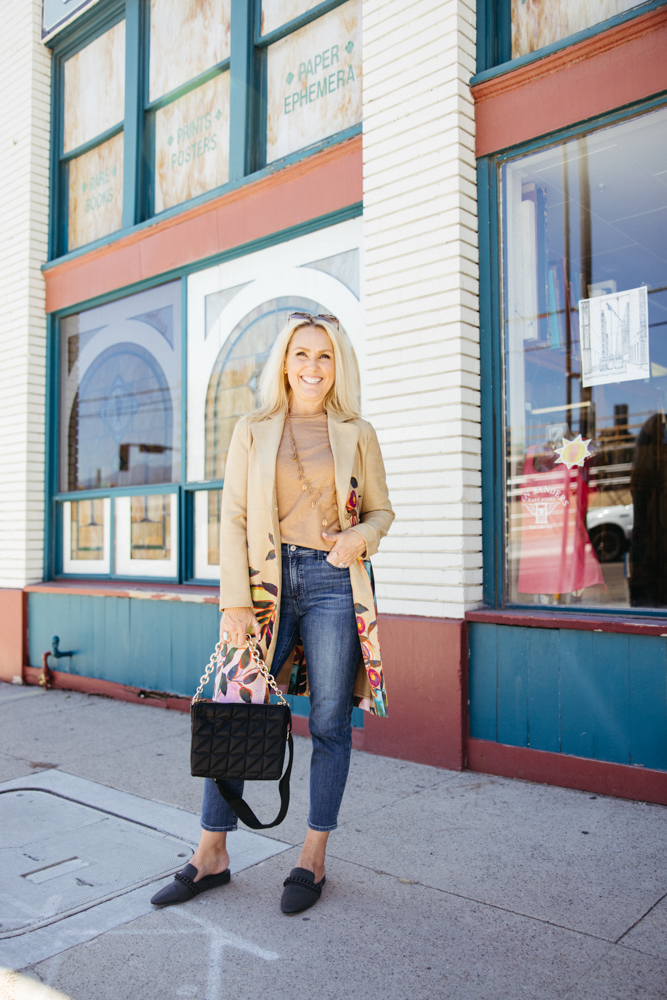 Shoes and bag…
To complete my fall outfit from Chico's are these fabulous Studded Leather Flats and Adjustable Crossbody Bag.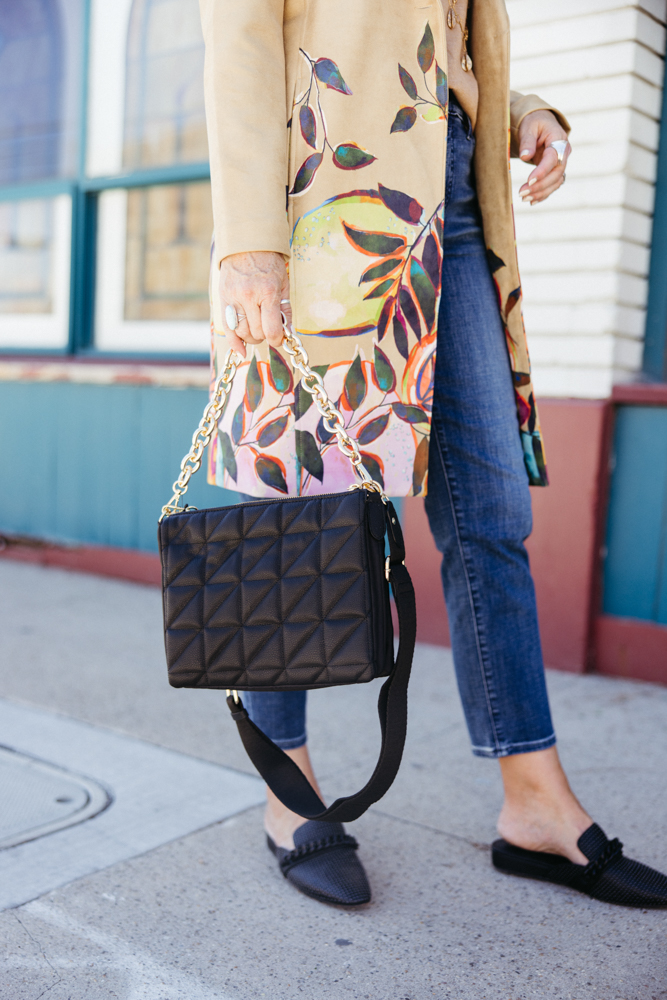 Sometimes the mule-type shoe can be very uncomfortable.  But these have a really comfortable footbed with plenty of padding. I love them!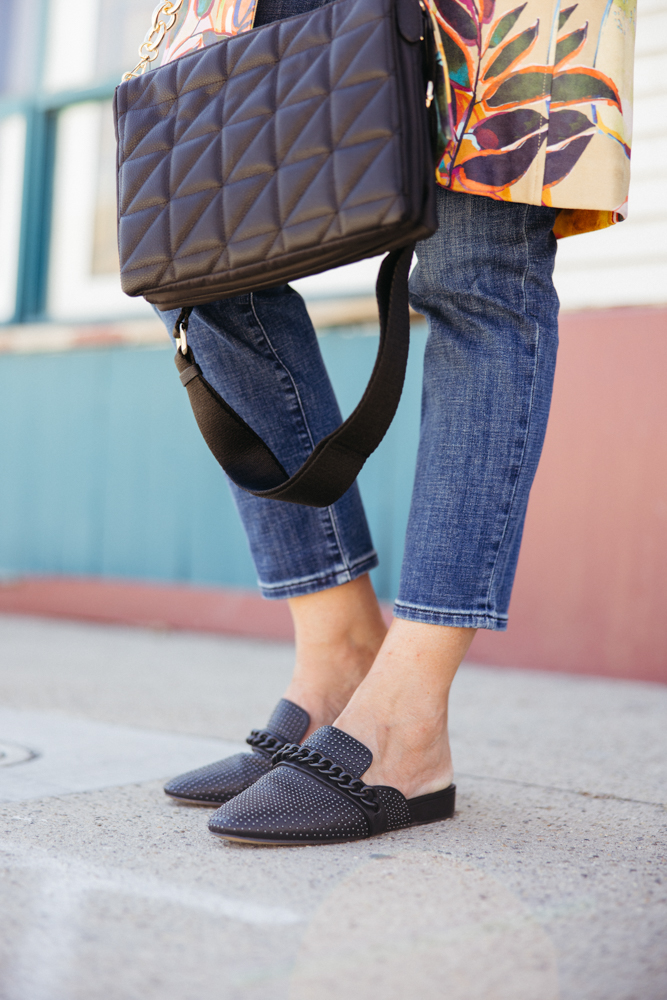 Click the photos below to shop

That's it!
Don't forget to JOIN THE CHICO'S BOOK CLUB HERE  and also tune in on IG and Facebook for a live Fall fashion show on Sept. 28 at 4:00 PM with Sher Canada and the author!
Now go check out the others by clicking on their names here:
DARCY // LISA // MICHELLE // CINDY

Thank you so much for being here, I appreciate you stopping by my blog!!
You can also find me on Instagram, Facebook, Pinterest, and YouTube.

I'm a BIG fan of THIS DRESS!
The WIDE LEG JEANS going strong into Fall