September Best Sellers…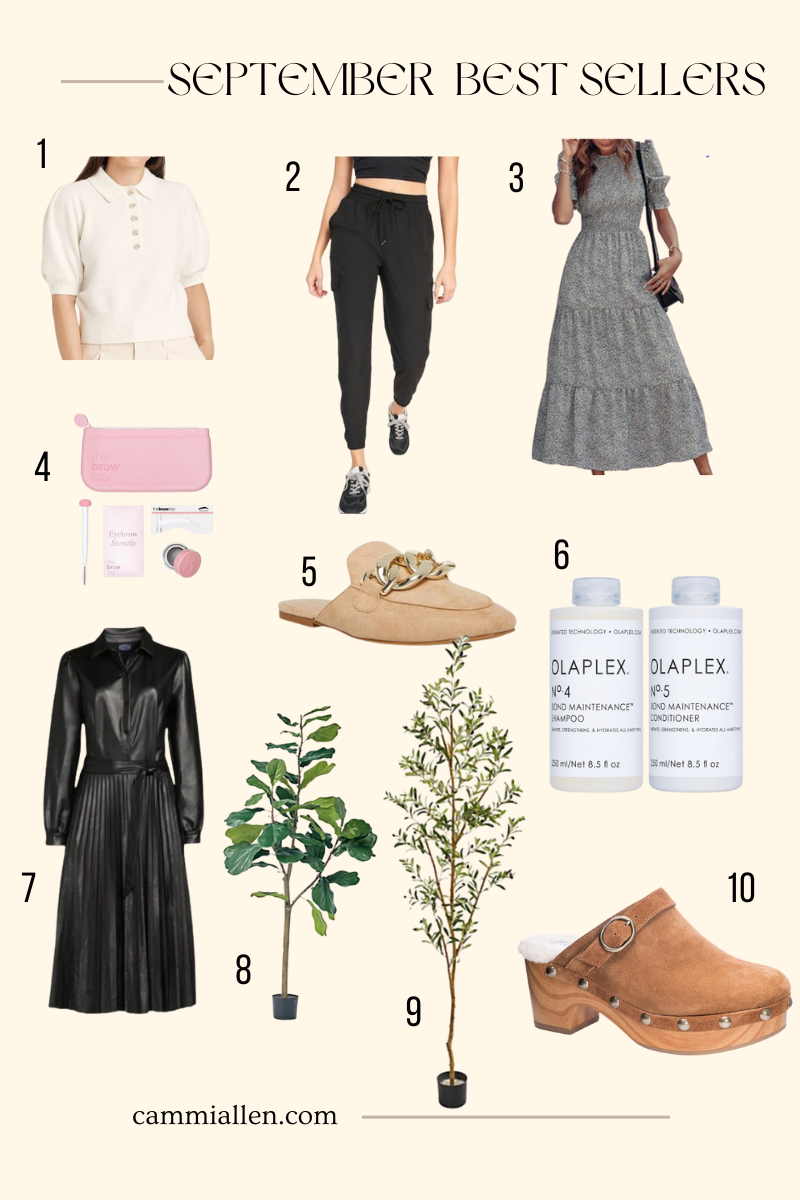 Happy October!  Don't you love October? I love a fresh new month and this one makes me happy because it's my birthday month!! Wahooo!  But before we get into October, let's recap the September best sellers. I love to look back and see what strikes a chord with my audience, sometimes it's pretty interesting!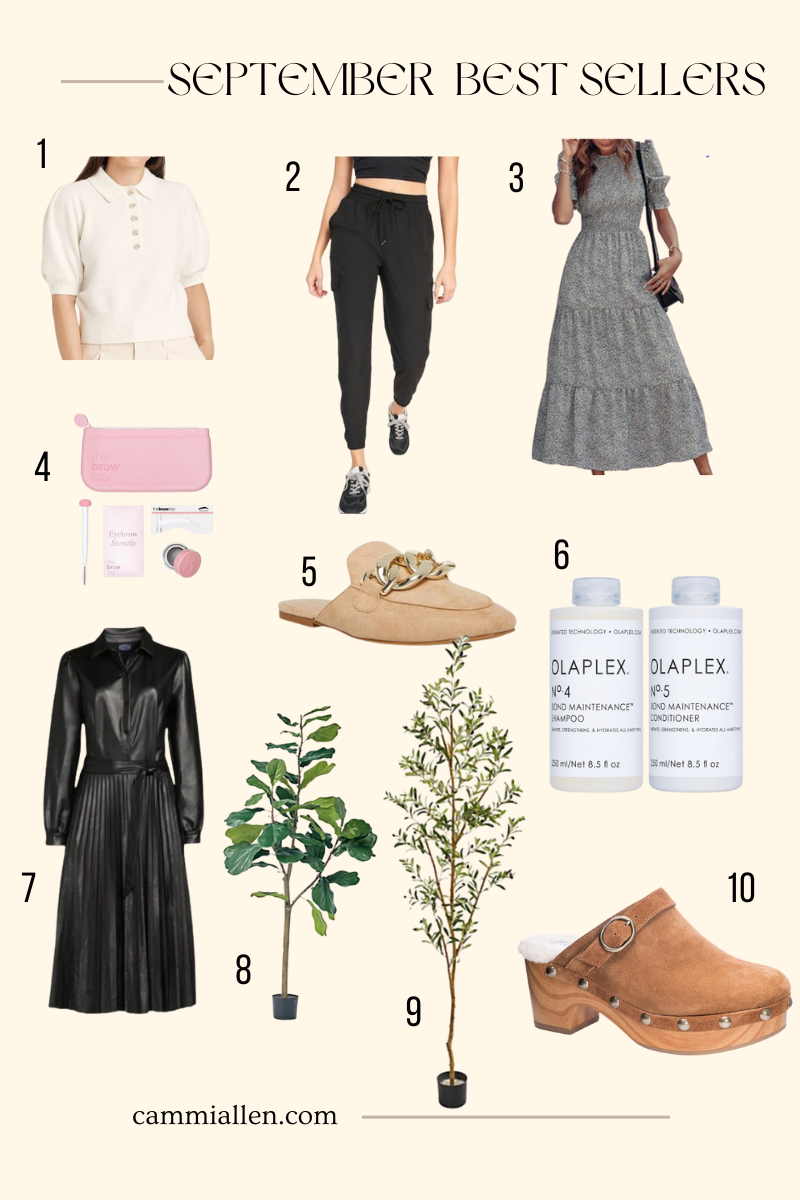 September's Best Sellers:
The Polo Sweater – This was by far the best seller!! It's such a soft sweater and I love the polo collar and puff sleeves.
Joggers – My love for these joggers runs so deep that they were truthfully my most worn item for the past 4 months… NO LIE!! I have them in black, navy, and brown with the t-shirts to match! TIP: I usually wear a medium in bottoms but I sized down.  Also, I would normally grab a small in the t-shirts but you will definitely want to size UP in those! The medium was just right for me.
The Long Maxi Dress – I can only imagine the reason this one hit the #3 spot is that I shared it in not one, not two, not three, but 4 different colors, lol!! I LOVE this dress!  It's so flattering with the cute sleeves, the smocked bodice, the tiers, EVERYTHING!!!
The Brow Trio – The easiest way to get perfect eyebrows every time! It comes with tons of different stencils so you can find your specific brow shape, brow pomade, and a sponge brush.  And it's smudge-proof!!! It does not rub off but yet washes off easily with cleanser at night. I often get asked if my brows are microbladed.  I just love this little set!
Chain Mules – These mules have been all the rage for the past couple of years and are still going strong!! They are the perfect neutral to wear dressy or casual and this is a great price for them!  There is a newer version with a more muted chain but they sell out quickly and cost quite a bit more.
Olaplex Shampoo & Conditioner – My hairdresser got me stuck on this!  It's the best set for dry, damaged hair!! It will FIX your hair!!
Faux Leather Dress – How fun is this dress for fall/winter?  The leather look is all over the place this season!!
Faux Fiddle Leaf Fig – I have a real fig tree that I baby, but I don't want the stress of having TWO real ones! This is a complete LOOK ALIKE to my real one and way less maintenance!! Put it in a basket or pot for the family room or office.
Faux Olive Tree – I SUPER love this tree too.. it even has real-looking olives on it!  The dainty leaves make this a sophisticated option for any room in the house!
Faux Shearling Lined Clogs – These look so comfy! I own a different pair that I love but are open-toed and more for summer. I share these because they look so comfortable for cooler weather and they got picked up by some of you!
Photos of some best sellers.
Here are a few photos of me in a few of these favorites!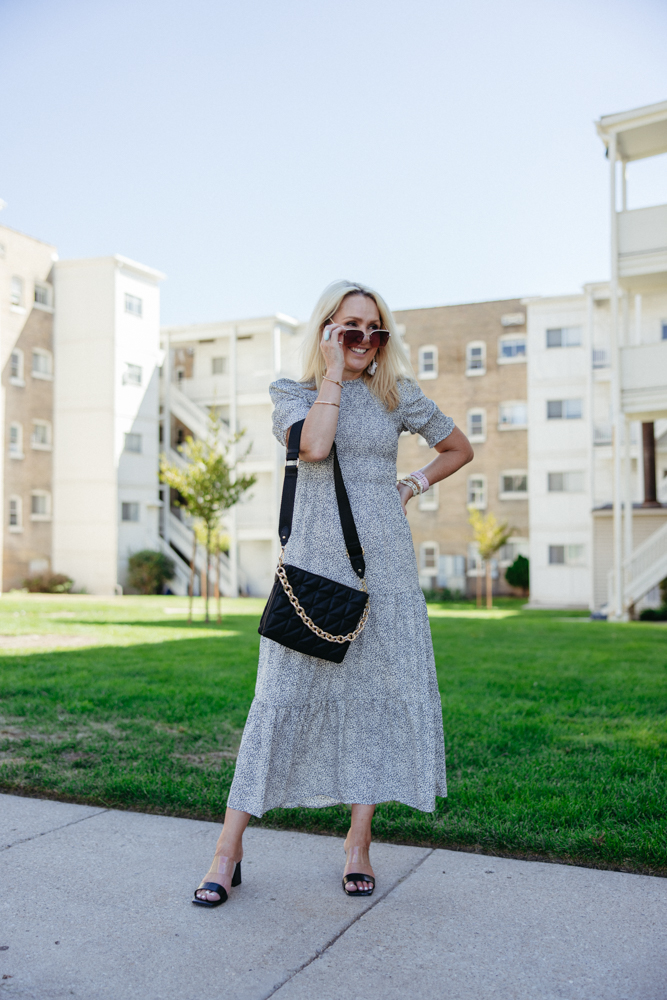 dress  |  bag  |  similar shoes  |  sunglasses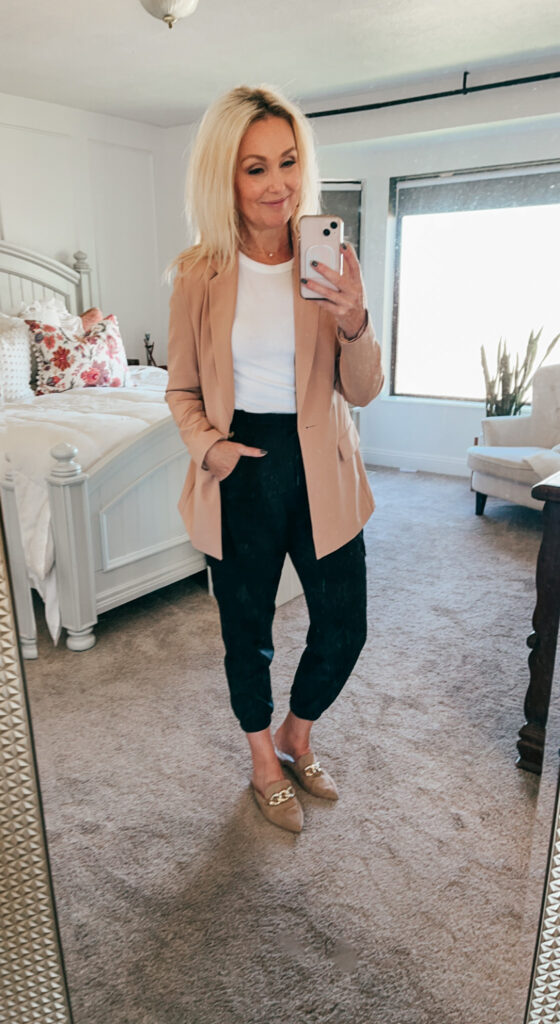 joggers |  chain mules  |  white tee  | blazer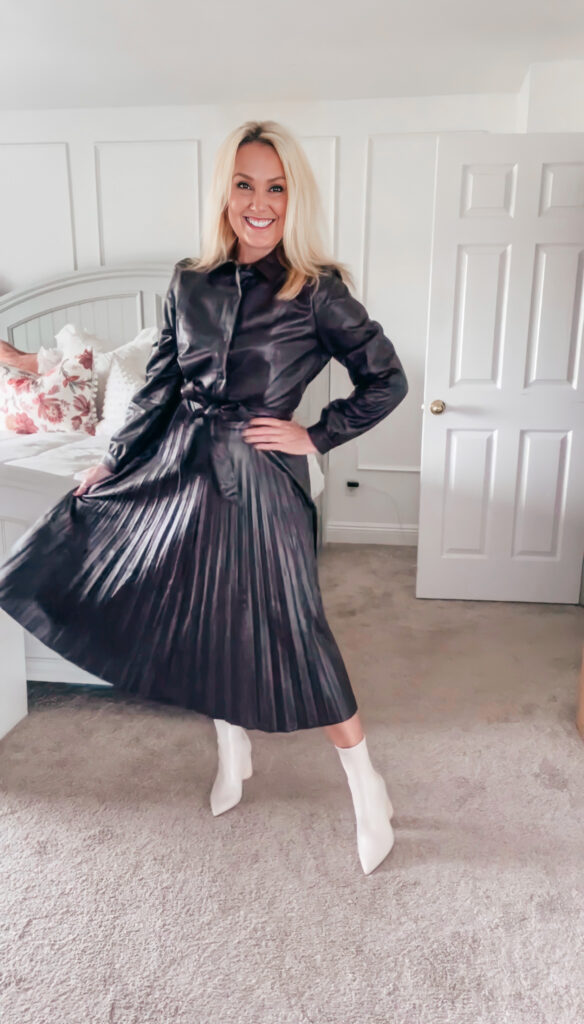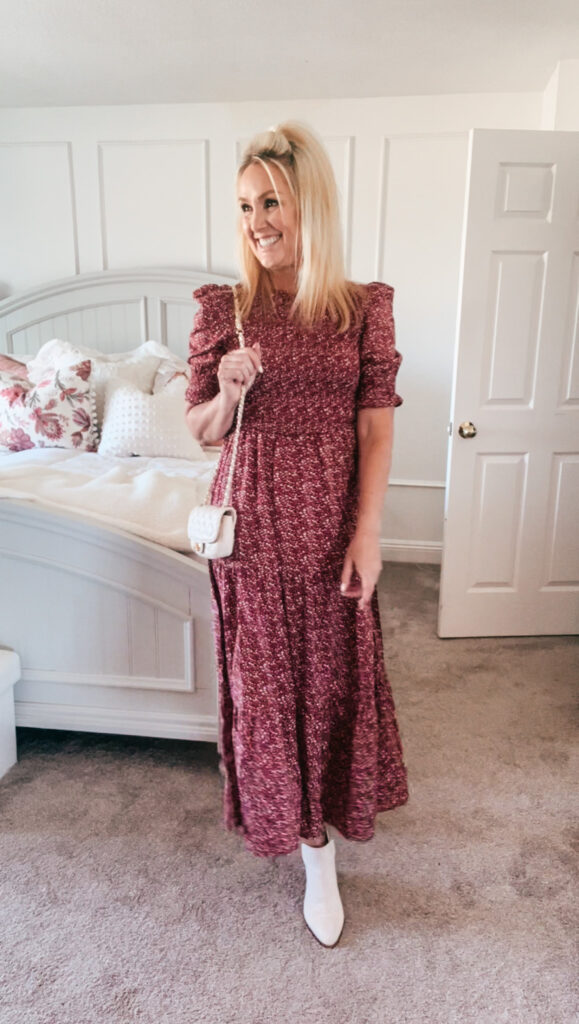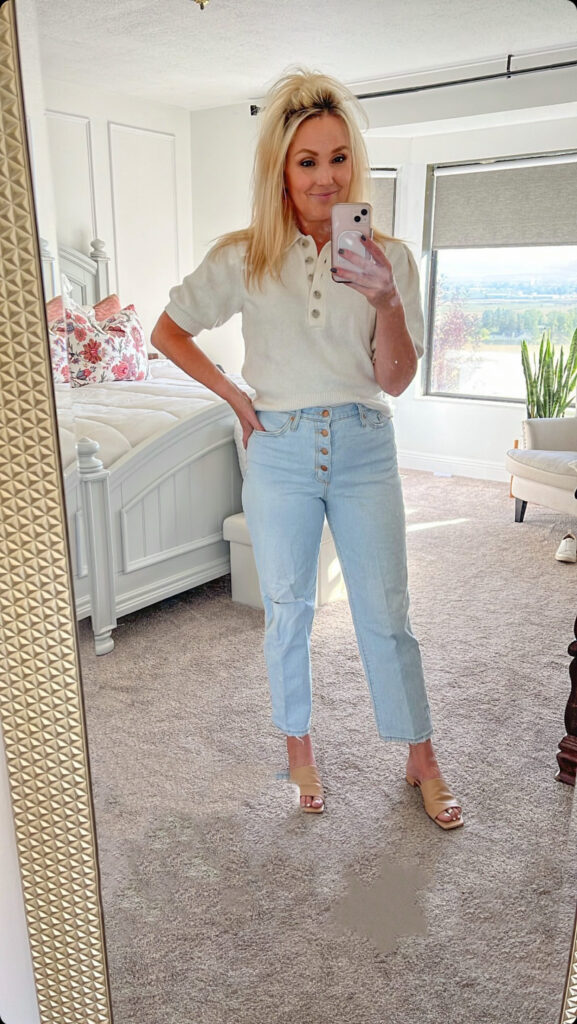 polo sweater  |  jeans  |  similar shoes 
The CCC girls are also sharing their September Best Sellers so be sure to swing by and see all the goodness on their blogs!
DARCY // LISA // MICHELLE // CINDY

Thank you so much for being here, I appreciate you stopping by my blog!!
You can also find me on Instagram, Facebook, Pinterest, and YouTube.