What To Wear With Wide Leg Cropped Pants …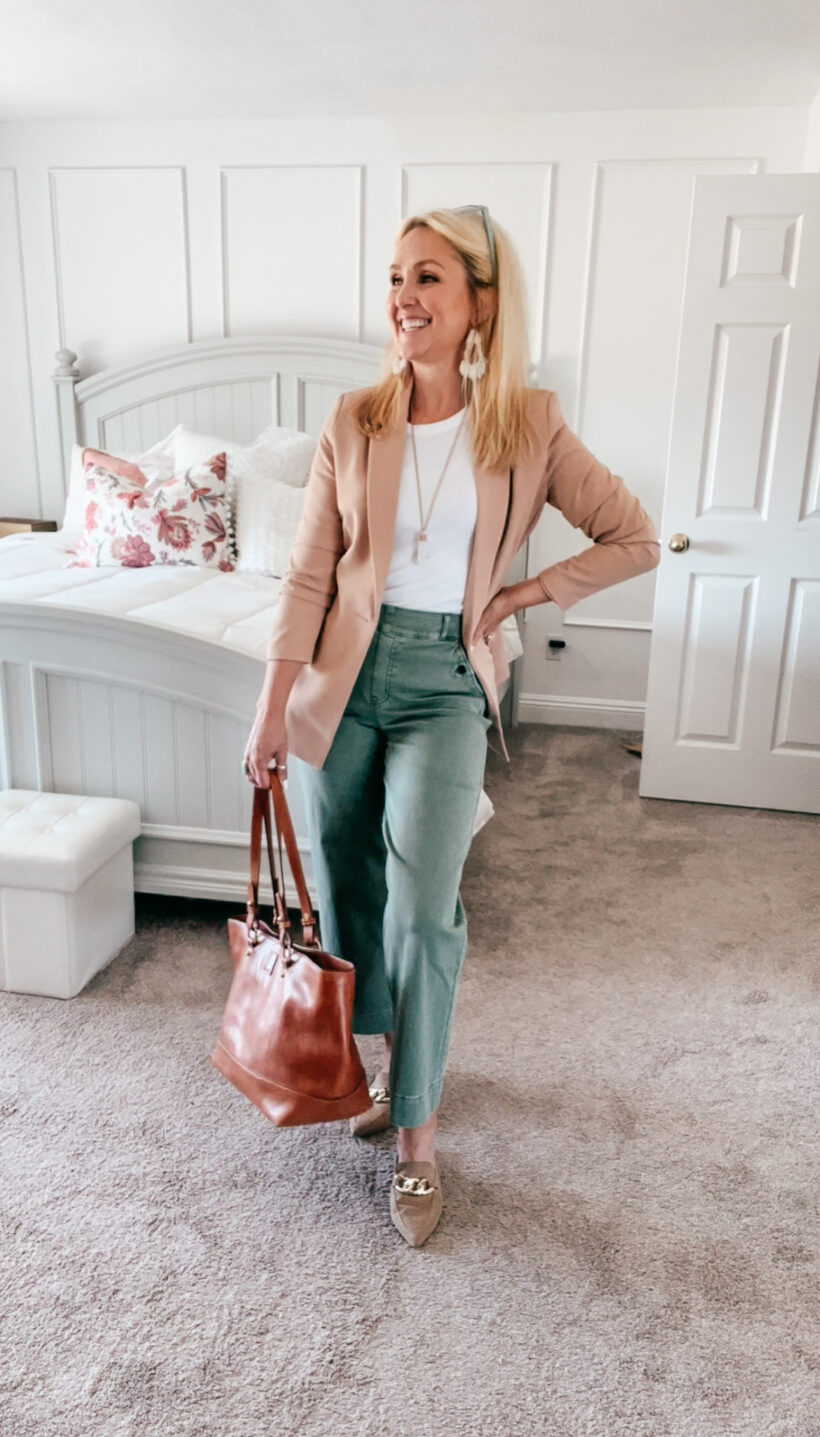 Are you a fan?
Today I'm sharing what to wear with wide leg cropped pants because if you haven't gotten a pair yet, you really ought to consider it!
If you've been stuck in the rut of the straight leg and skinny jean, why not switch things up for a try?  They are actually quite flattering and with these tips, you'll be rocking the wide leg crops like a boss!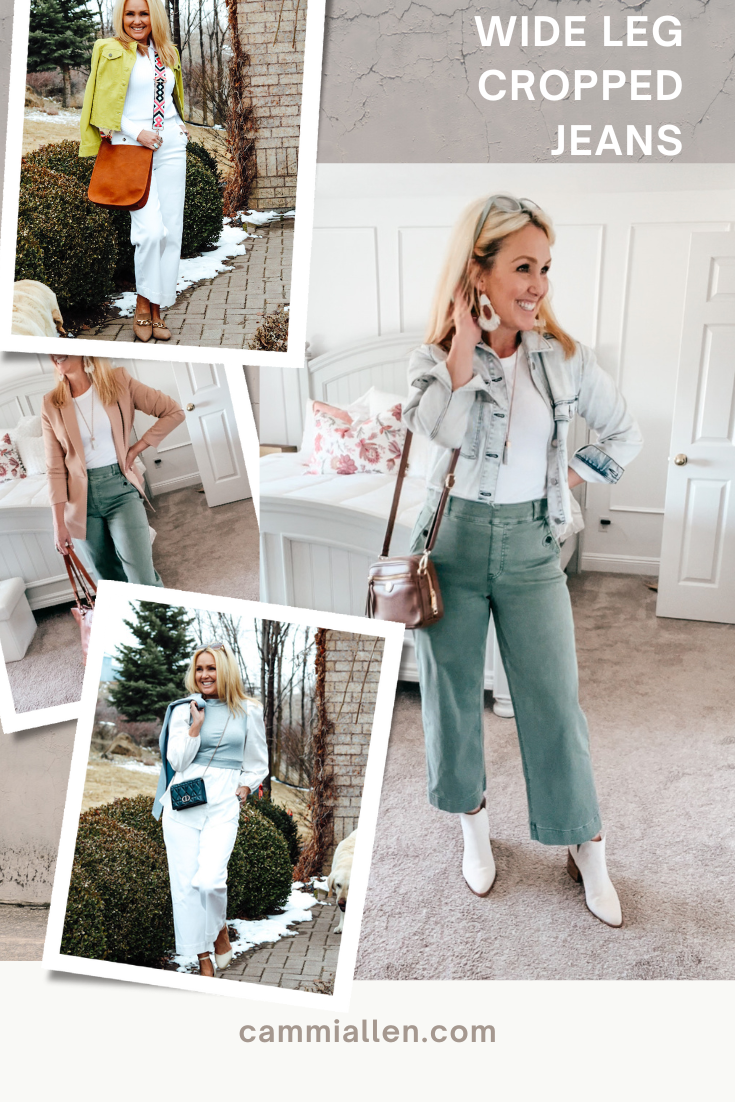 Quality matters!
Some wide leg jeans can be SUPER UN-flattering.  I'm all about a good deal, but don't sacrifice looks for price.
The wide leg jeans that I'm wearing in all of these photos are exceptional quality!

The fabric is awesome, they have tummy control, and they can be washed and dried easily.
They also come in lots of other colors and everyone I know who has these, LOVES THESE!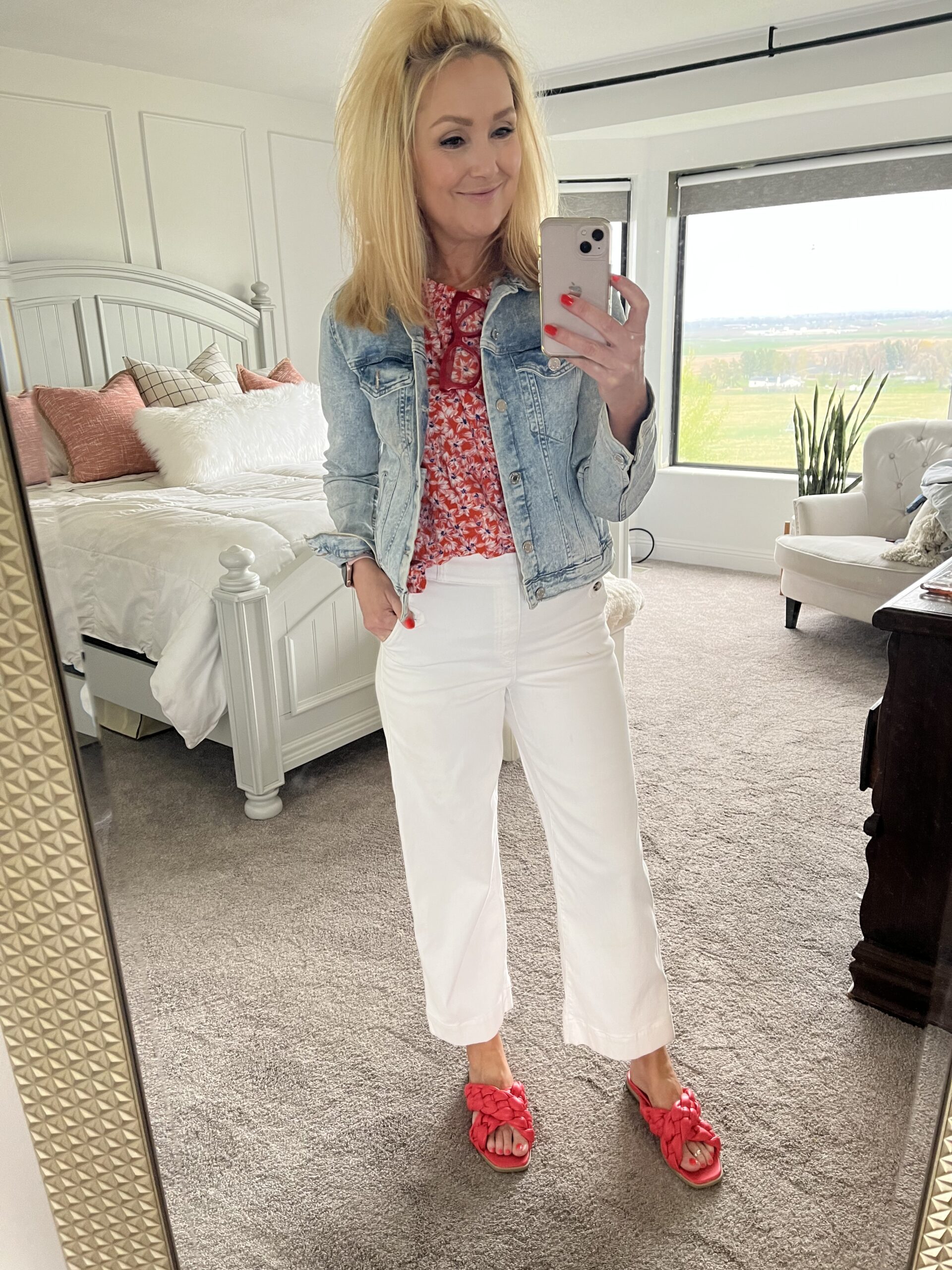 white jeans  |  floral top  |  denim jacket  |  sandals  
What to wear with wide leg cropped pants.
The main rule of thumb is to remember that when something is wider on the bottom, the top needs to be more fitted.
There needs to be balance there.  So you'll never want to wear a top that's too loose or baggy.  Loose is fine, as long as it's tucked in to give some waist definition.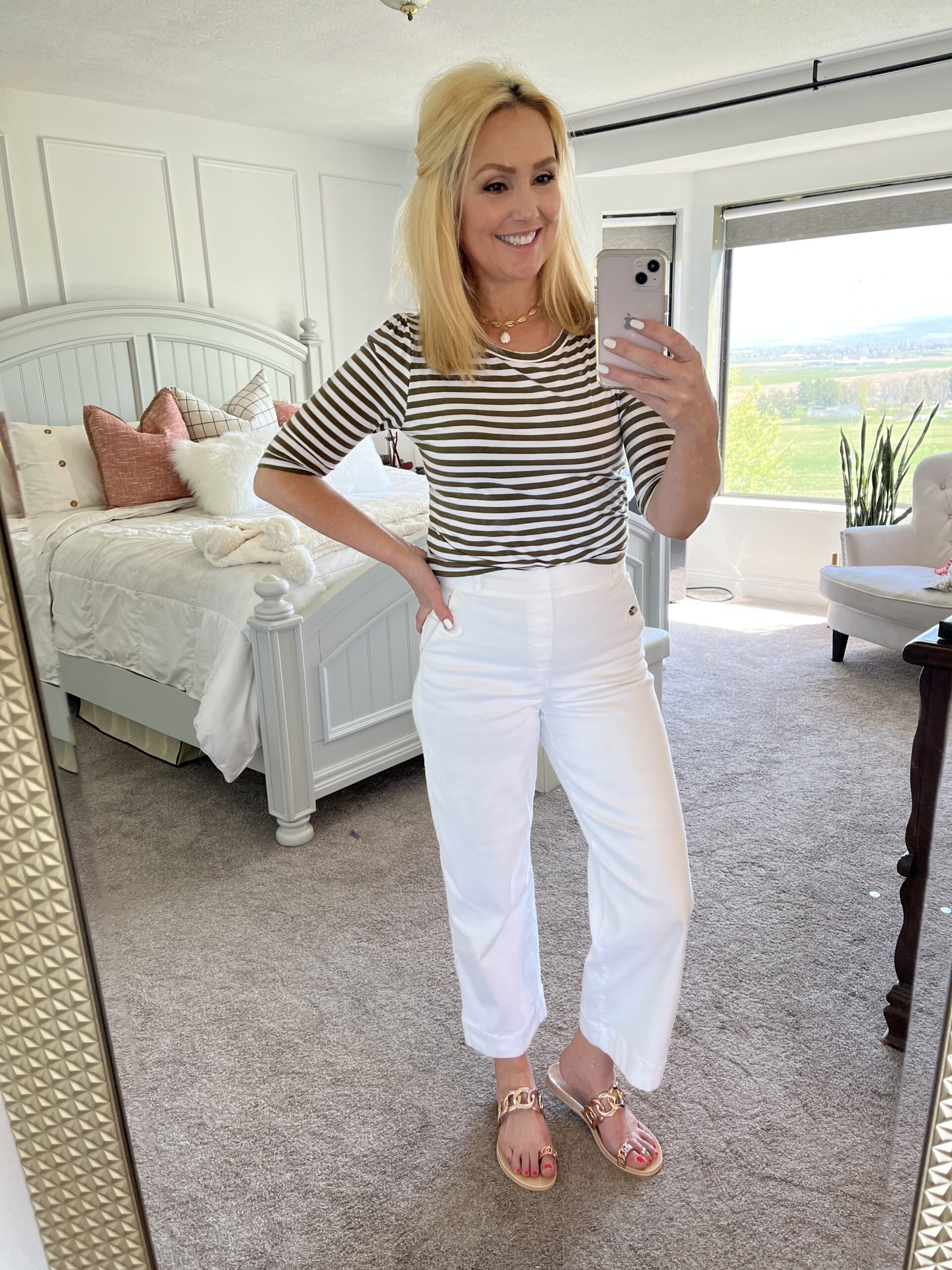 white jeans  |  similar striped top  |  chain sandals
Be sure to wear a nude or neutral shoe if you are a shorter gal.  This will help to elongate the look of your legs.
Unfortunately I think they took the sage color away for fall but they have a really pretty darkened olive color that replaced it for the cooler months.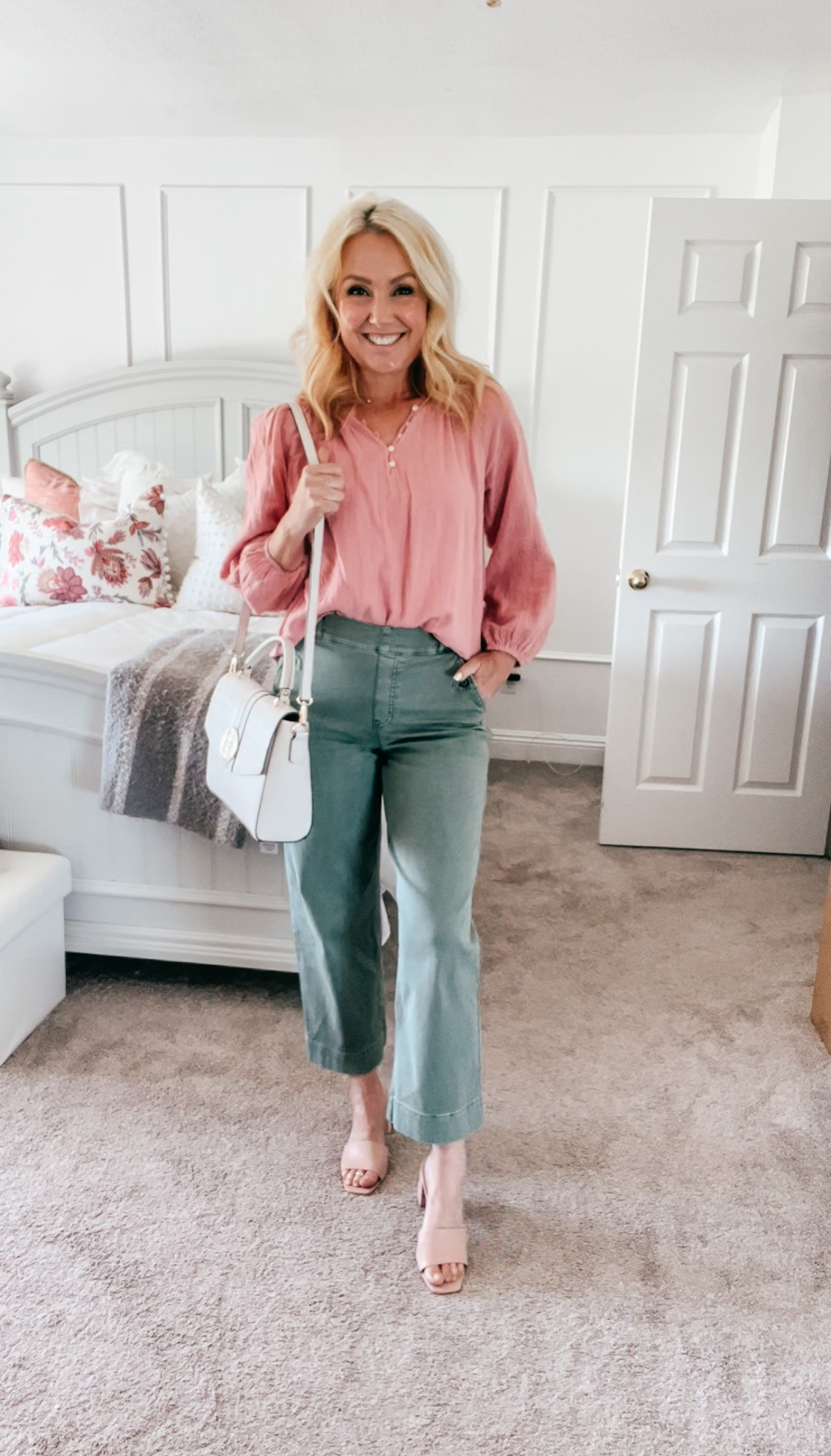 jeans  |  pink top  |  sandals- similar  |  bag 
Think again if you think cropped jeans are just for summertime!
Simply add a cute bootie and a jacket and you'll wear these far into the winter months!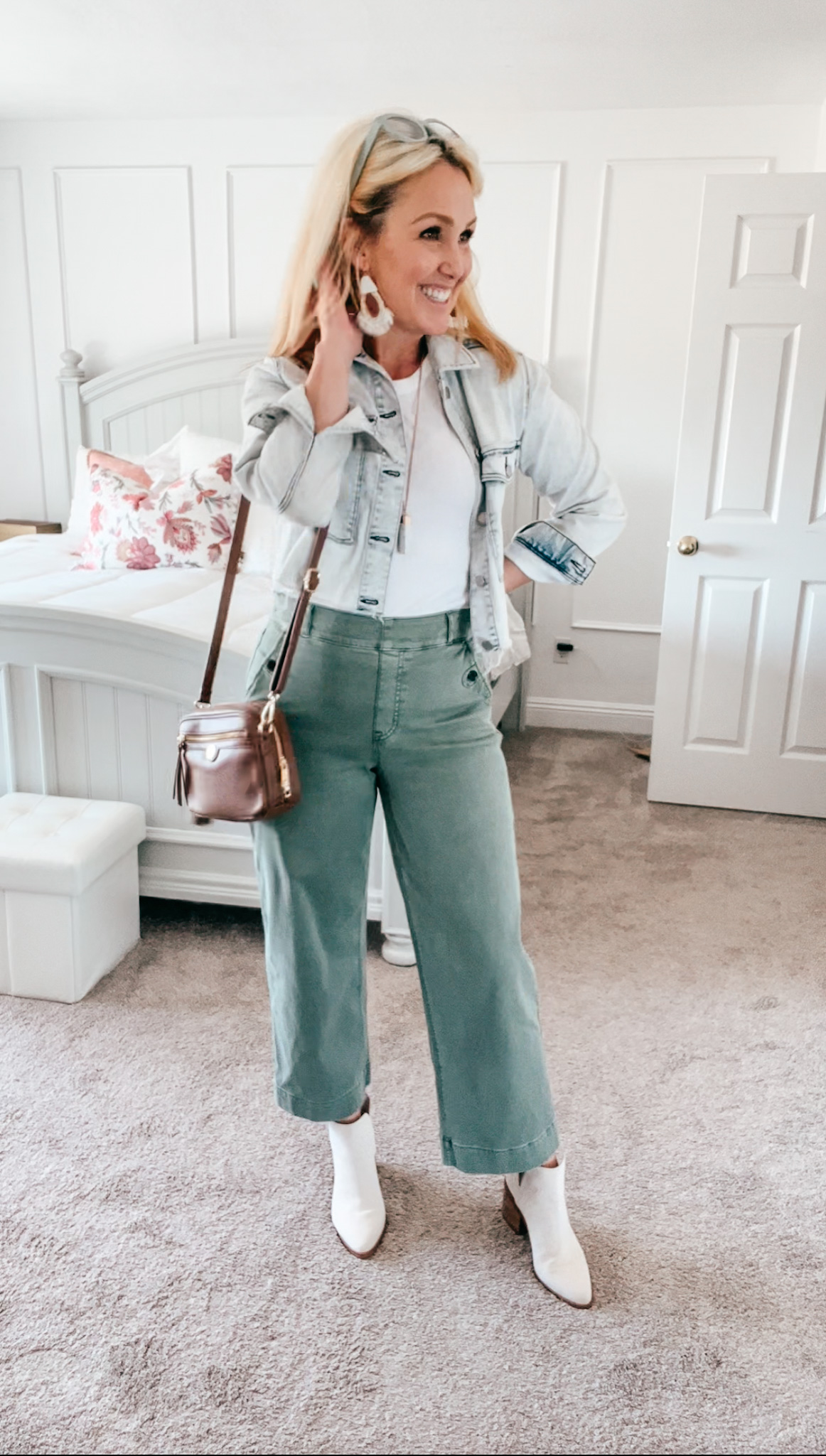 similar jeans  |  white tee  |  denim jacket (I cut the hem off)  |  booties  |  bag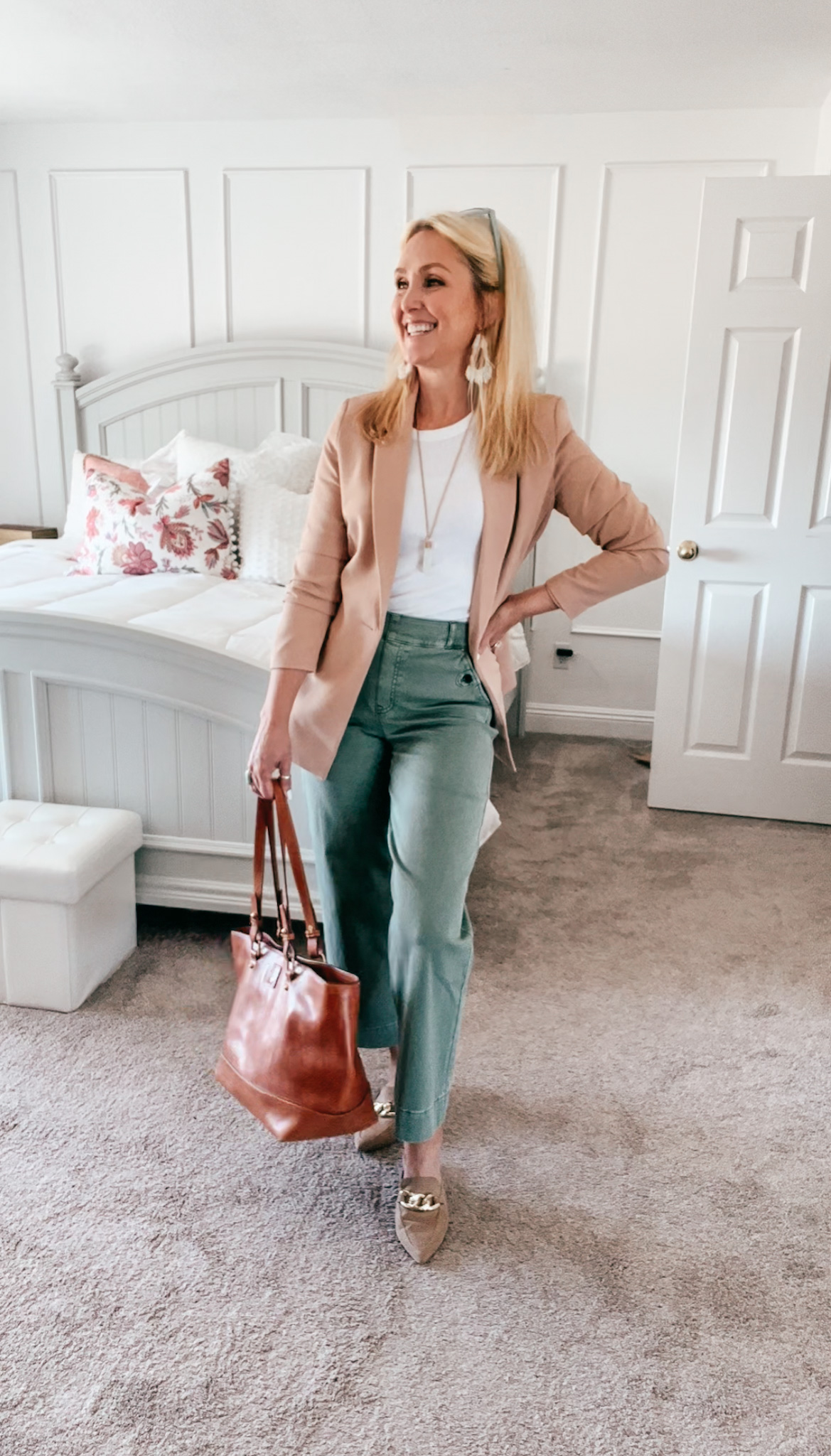 jeans  |  white tee  |  blazer  |  sandals  |  bag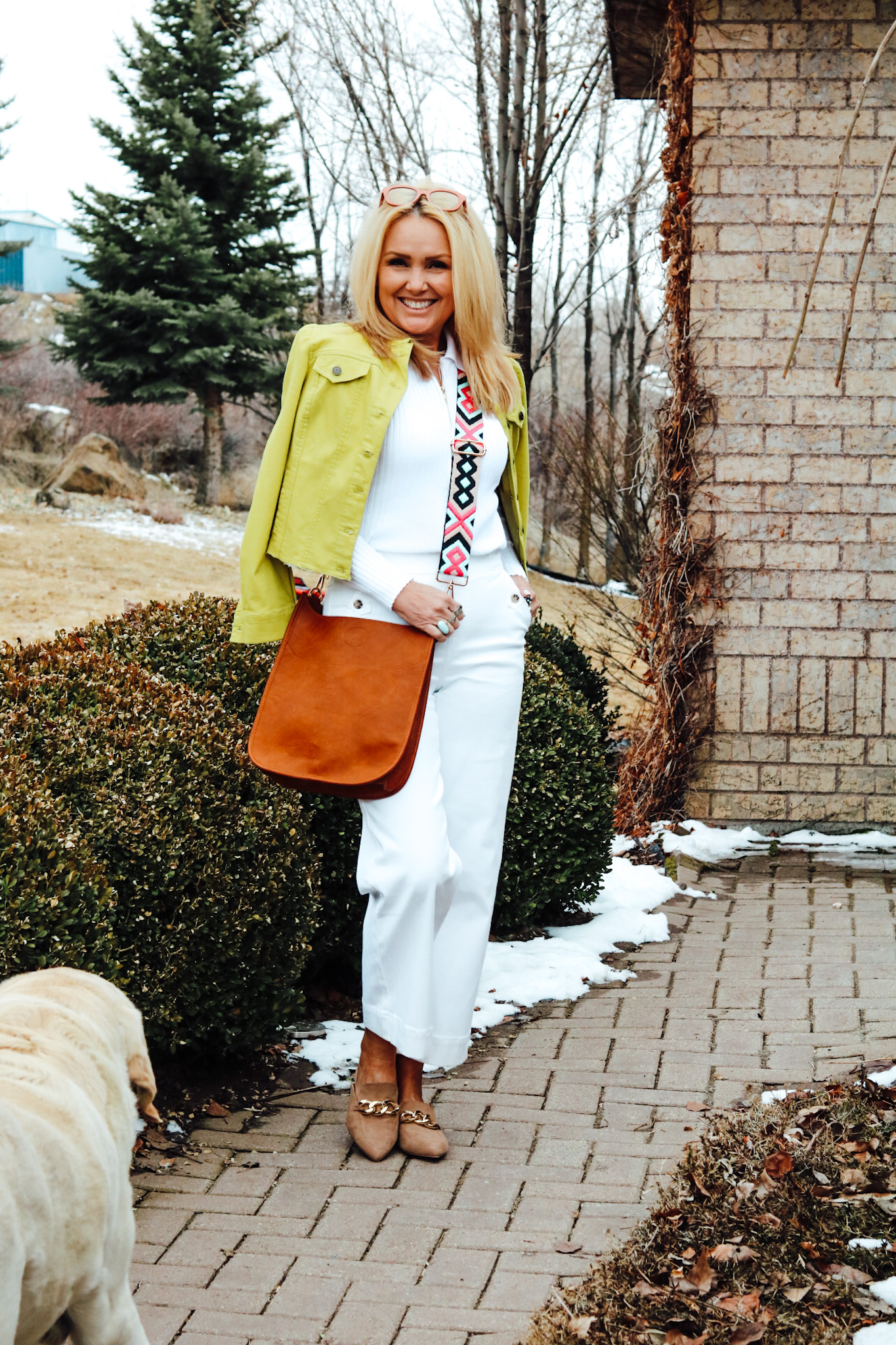 jeans  |  white sweater  |  chartreuse jacket (again, I cut the hem off)  |  sandals  |  bag  |  strap
I hope this has convinced you to get a pair!!
And hopefully you have a few ideas of things in your closet that you can wear with them.
Finally, thank you so much for being here, I appreciate you stopping by my blog!!
You can also find me on Instagram, Facebook, Pinterest, and YouTube.

Blazer season is coming up… wear your blazer like THIS.
Have an upcoming trip?  Best packing tips HERE.
If you are traveling to San Diego, you need to stay HERE.