FRONT PORCH REFRESH…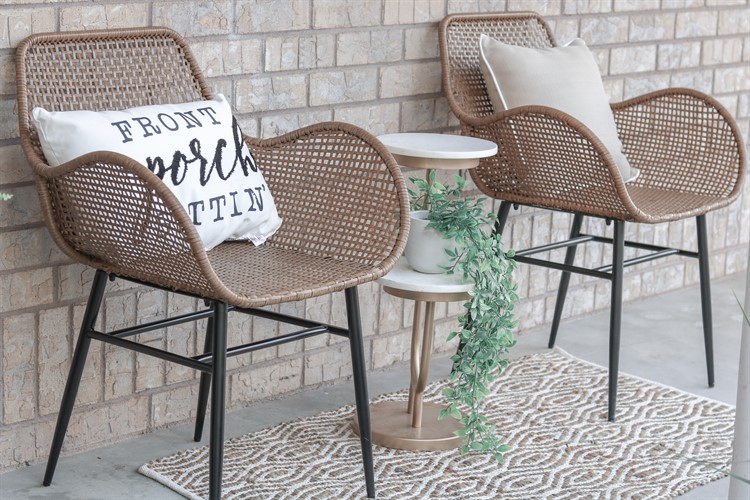 For Mother's Day this year, I knew I wanted to update my front porch!
It definitely needed a refresh.
And when I say "refresh" I use that term loosely because it hasn't really been "fresh" since I bought this chair at a thrift store and painted it YEARS AGO!!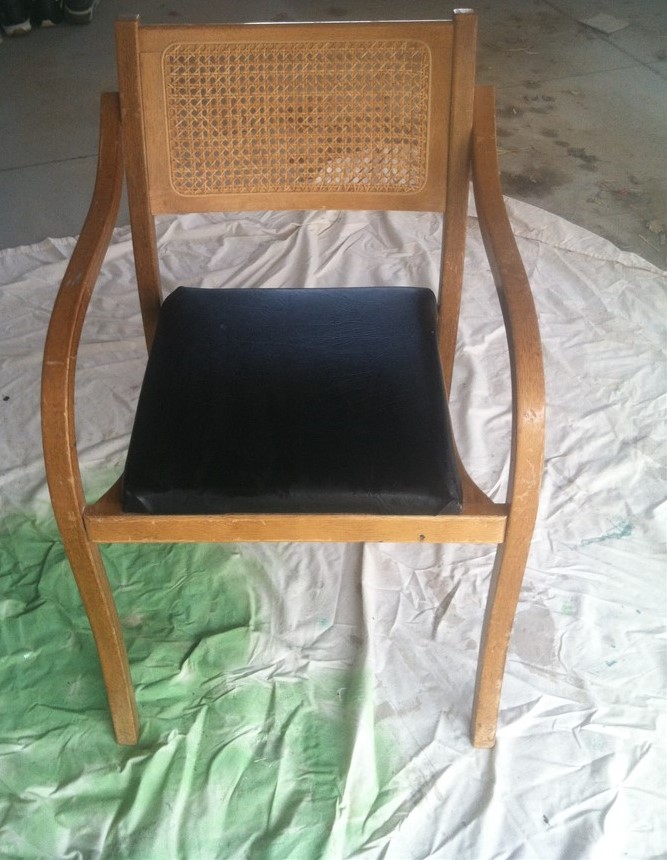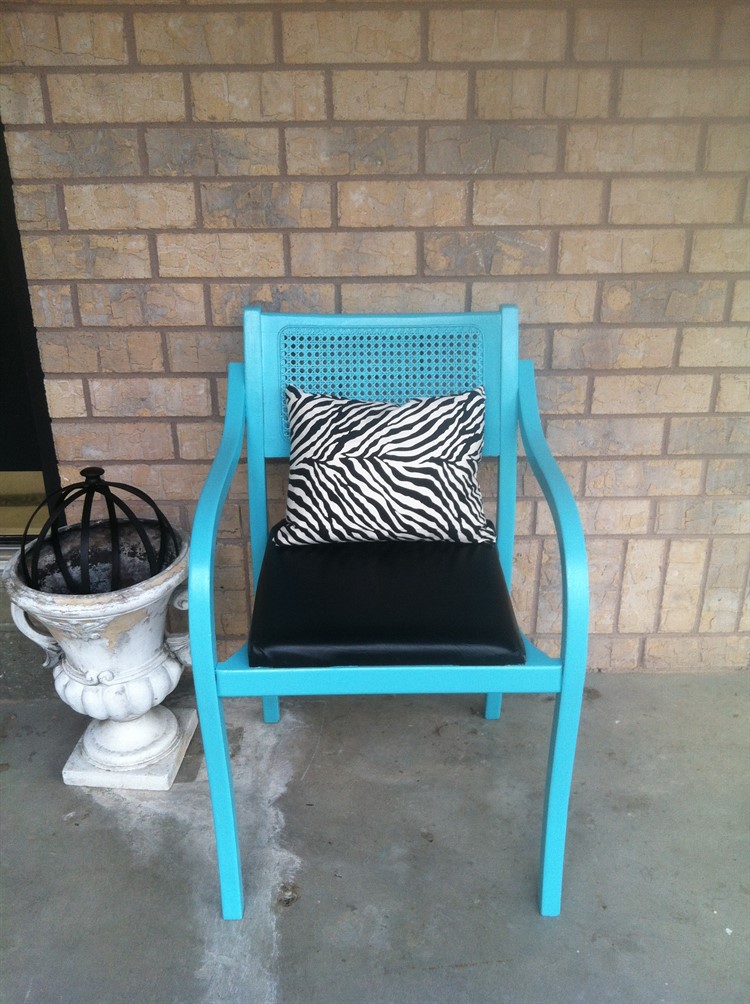 Not super "fresh."
And even that didn't last long because Toby was a puppy and he chewed my chair to pieces!!!
But that was literally in 2014.
So let's fast forward to yesterday's front porch.
Here are some before photos: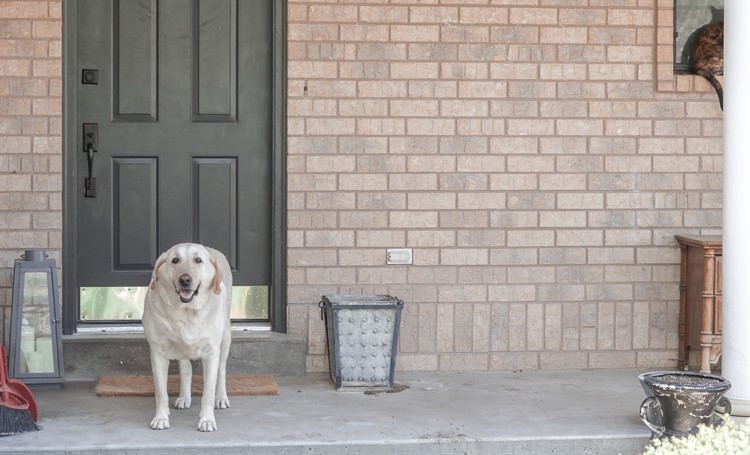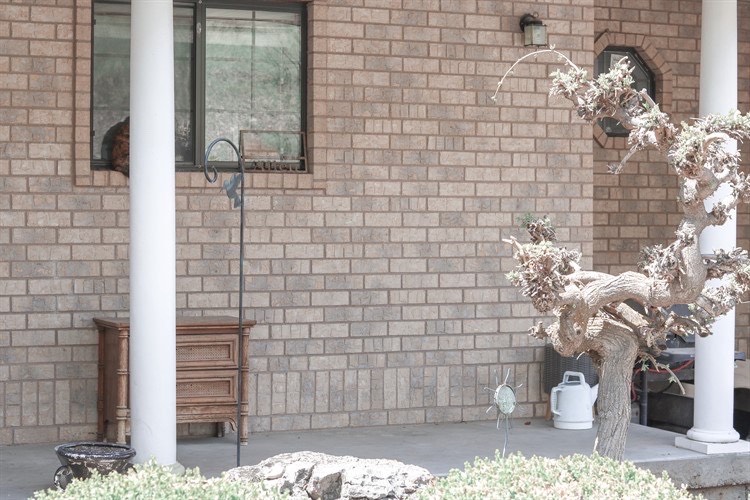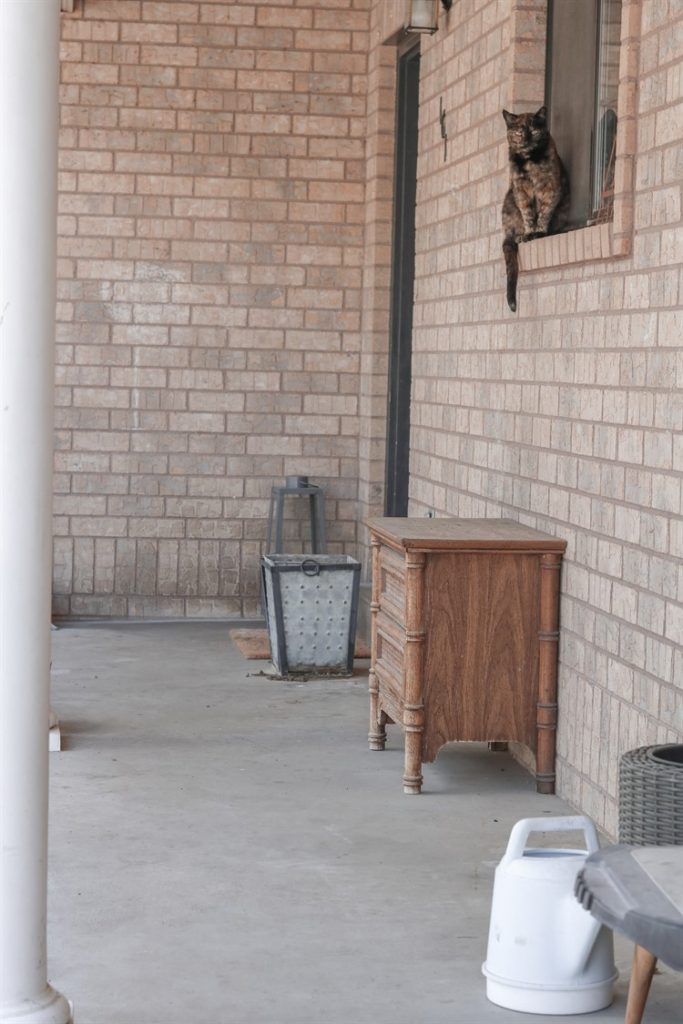 In case you are wondering what that old nightstand is doing on my front porch, it's so that the cat can jump up onto the window ledge and let us know she wants to come inside. Ha!
Yes, that's right.
It's been there for a couple years.
For that purpose.
Well, move over nightstand because you've been replaced!
The after photos: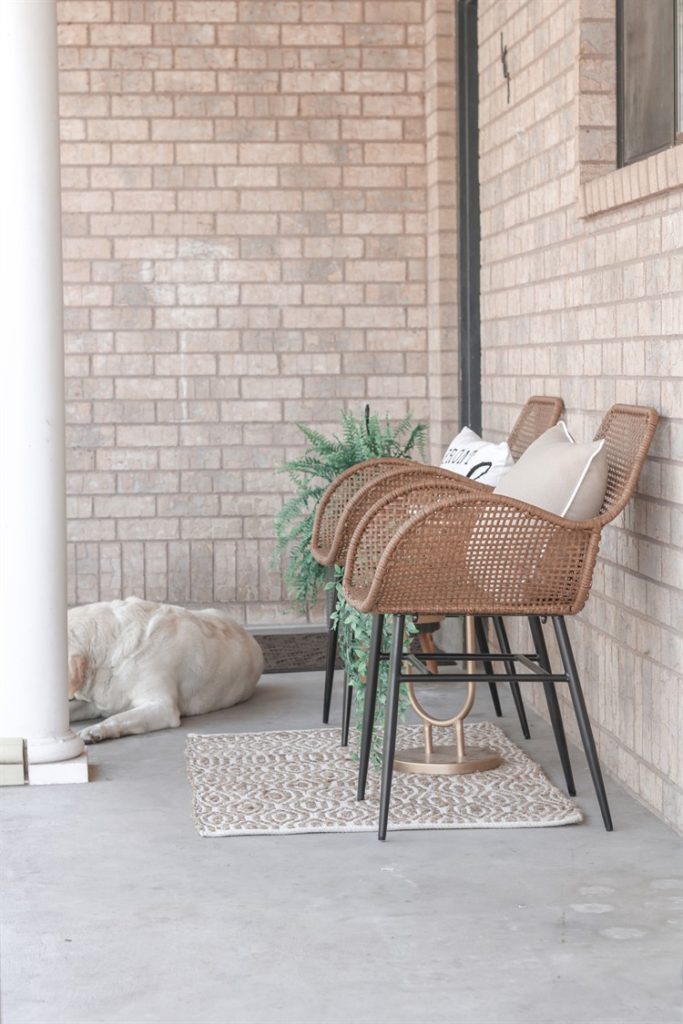 For Mother's Day I really wanted a nice bench or some chairs to make my front porch a place where I really want to spend time.
The truth is, I do like to come outside especially on this side of the house because it's protected from the hot sun over here on the east side.
But I usually end up sitting on the porch teeny step when I want to sit!!
How happy am I to have a real seat now!!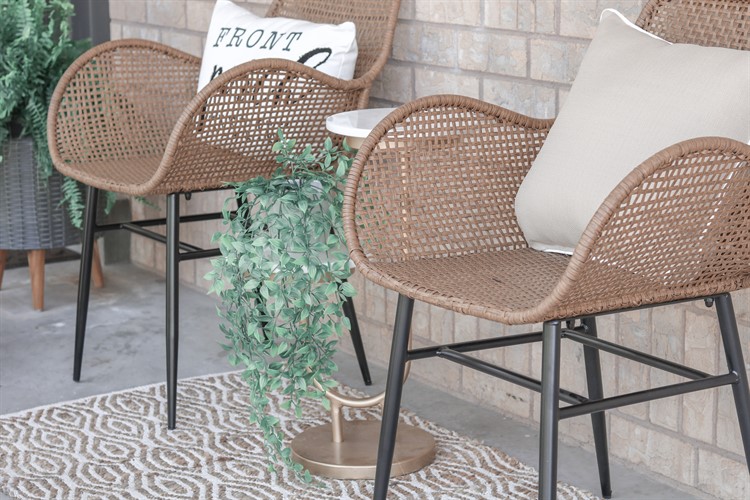 I was in love with these chairs the first time I saw them in Hobby Lobby.
Everything else was built around them.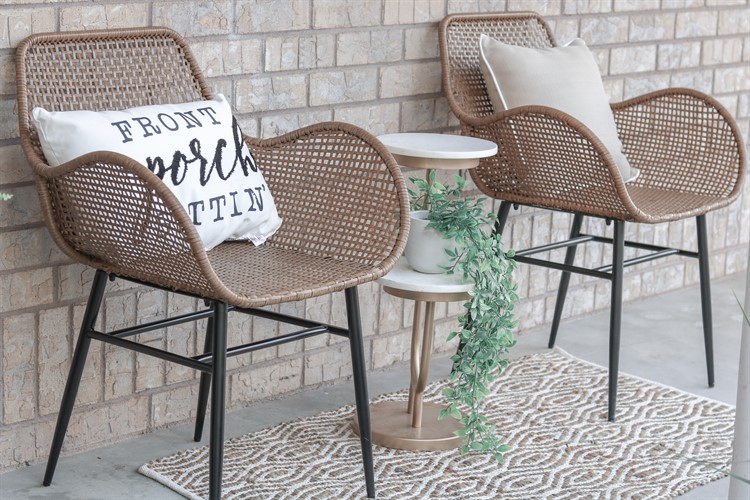 The small rug also came from Hobby Lobby.
Turthfully, I wish it was bigger, but most 5'X8′ rugs are too big for my tiny front porch.
So this will have to do.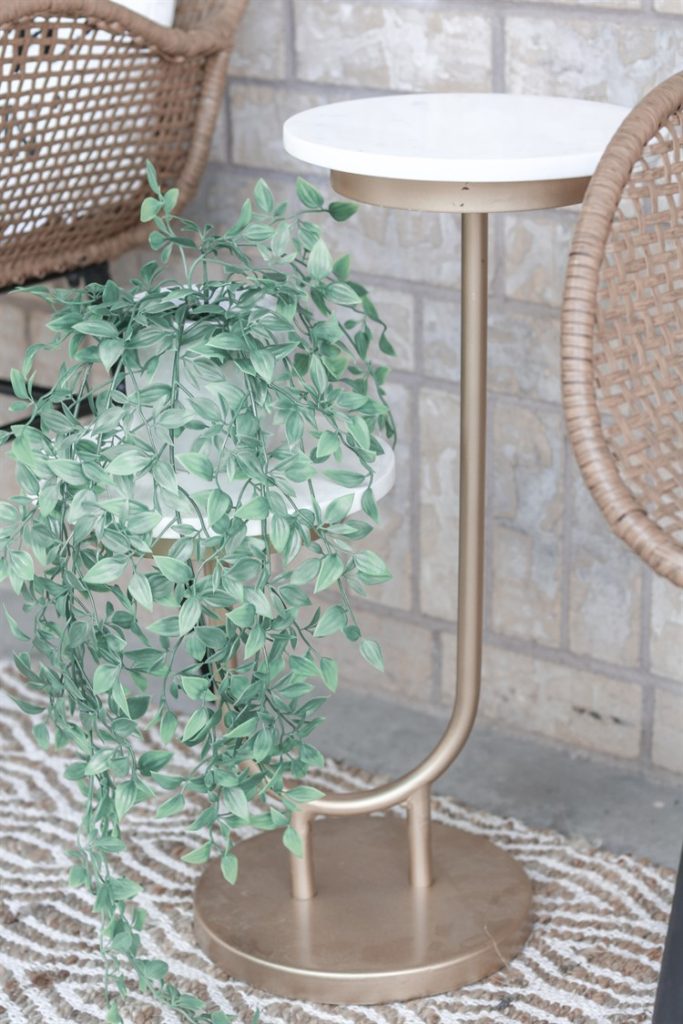 I found this cutest little drink stand at TJMaxx but can't find it anywhere online!
So I linked some similar ones below.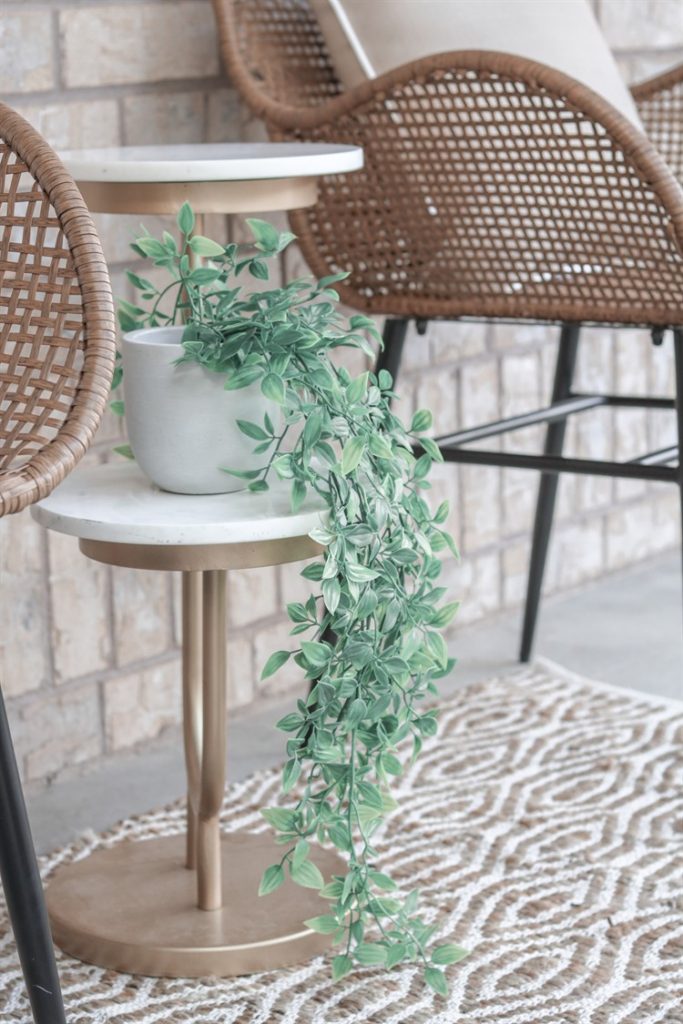 You can go into any TJMaxx or Homegoods and find little tables like these and the cute fake plant, too.
Or maybe you are a green thumb and want a real plant!
I didn't want to have to water this so I settled for fake.
It's a nice settle.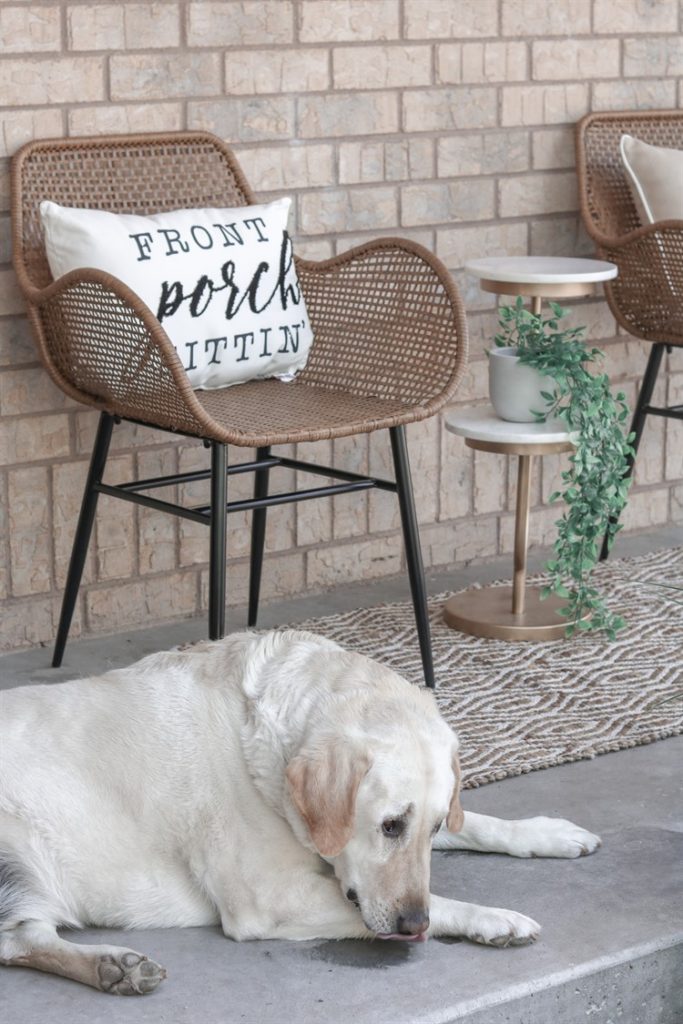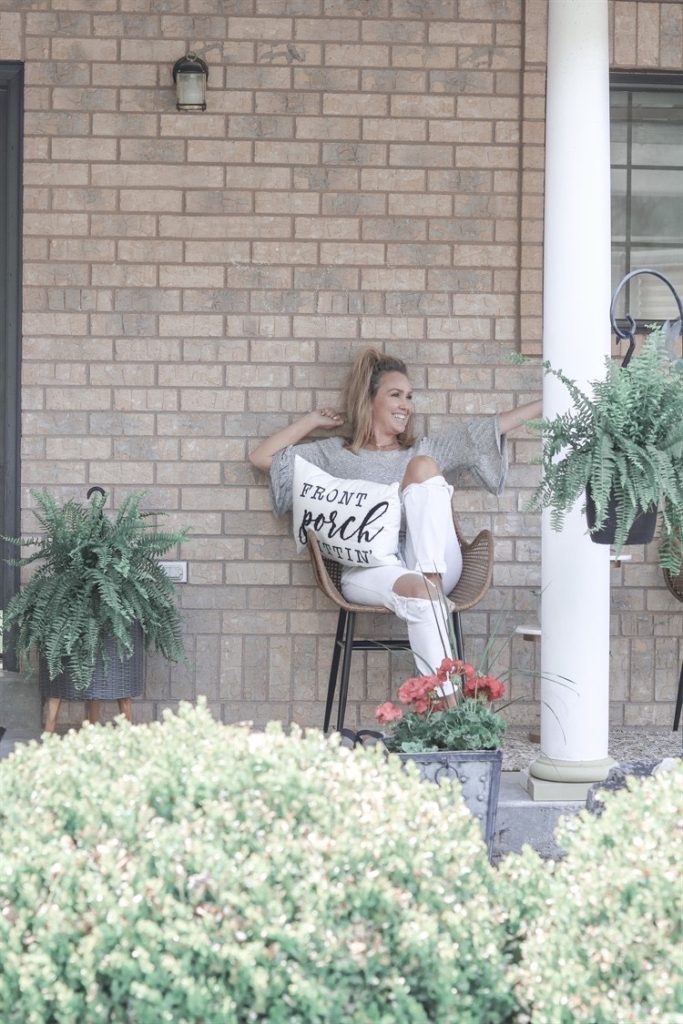 You will find me here all summer!
Scripture reading, drinking lemonade, pondering the meaning of life… 😉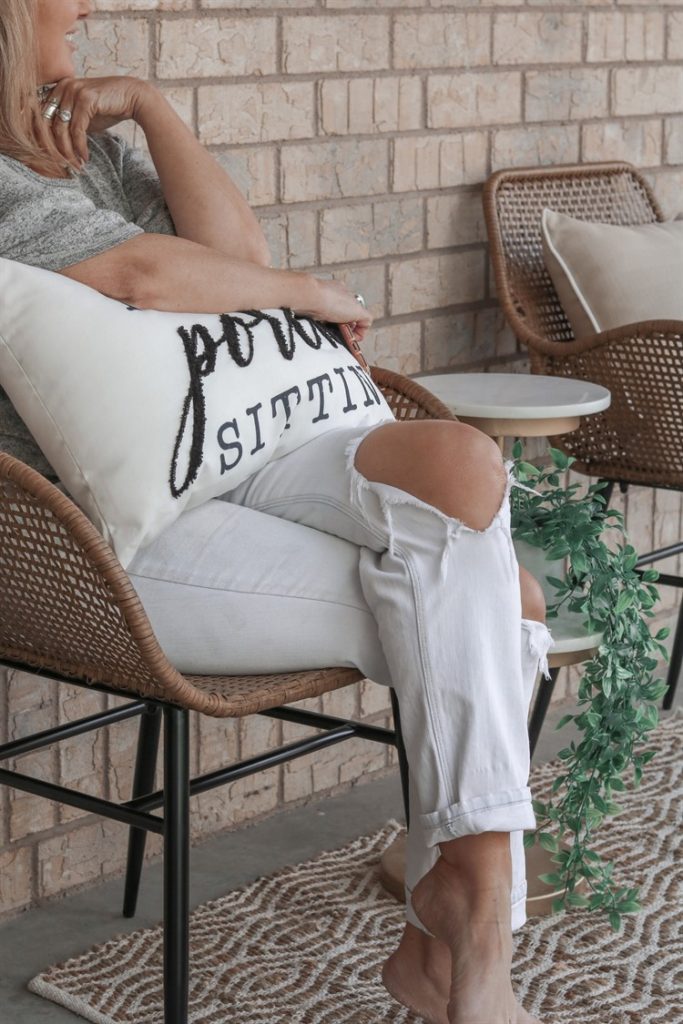 Happy decorating to YOU as you refresh YOUR front porch!