NEUTRALS WITH A HINT OF MINT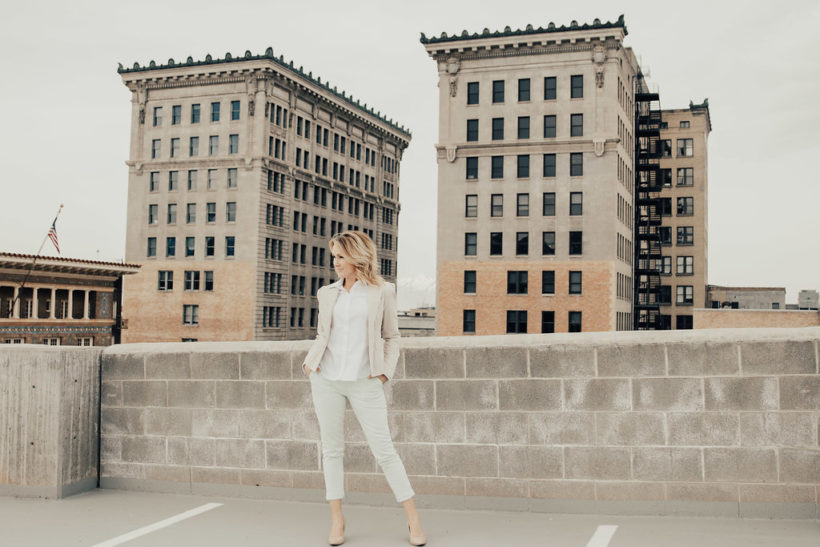 Things that feel good on this Monday:
It feels good to come out on top of the building and breathe again after driving through the claustrophobic concrete parking garage..
It feels good to pull out the short pants after a long winter…
It feels good to walk in low heels outside and not big ole boots…
It feels good to be back on a schedule after a week of Spring Break…
I'll be honest, it feels good to have a quiet house with the kids back in school…
Oh – I'm putting together some new chore charts for the kids in preparation for summer break which is right around the corner… and THAT feels good!
Because I took a little too much sass over Spring Break from the youngest two.. and that did NOT feel good…
They will love that, and be happier for it, I just know!! 😉
It also feels good to hang out with my sweet Shey because she makes me so happy!  Just take a look:
Just look at this adorable face:
She was having so much fun that I couldn't help myself…
Why isn't it as cute when I do it?!
And finally… it's going to feel good exercising today because eating chocolate bridge mix and pistachio nuts for days makes me feel good, but hey… balance!  I need balance!!!
Here's to many "feel good" moments for all of you this week!
White button down: Ellen Tracy
Blazer: Kohl's, old
Cropped pants: Banana Republic
**Linking up HERE
Save
Save
Save