OUR VALENTINE'S DAY 2021…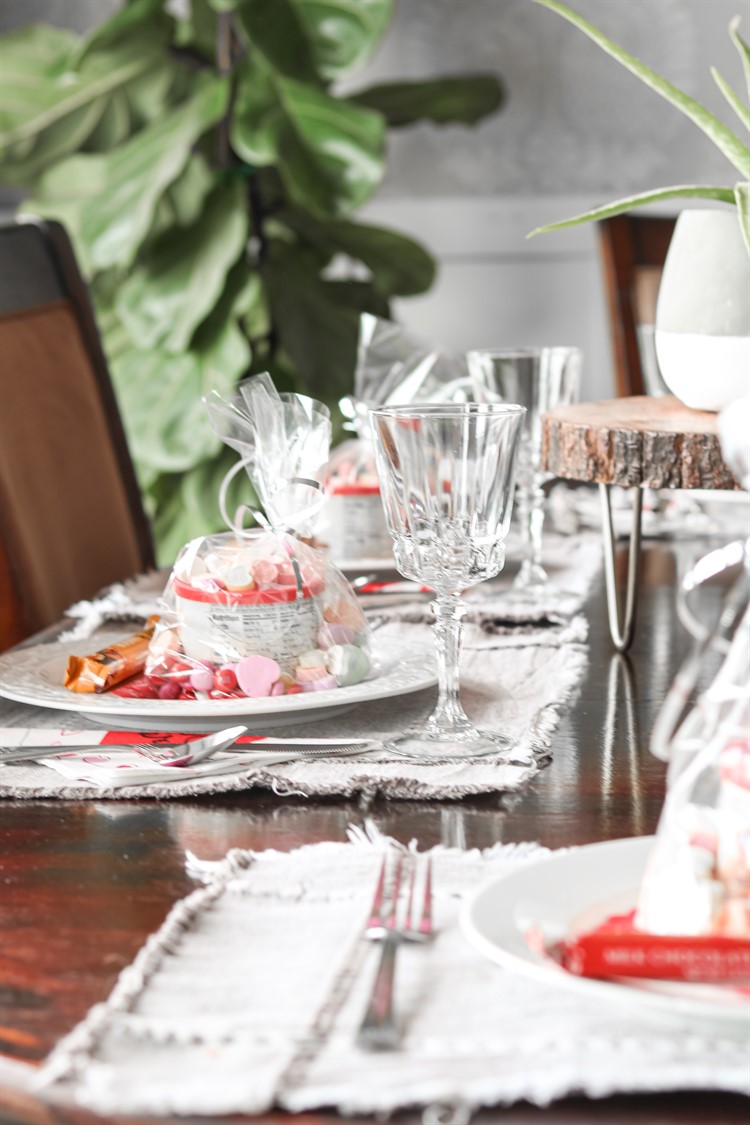 I realize I am a little late…
Going to Hawaii right before Valentine's Day threw me off, but it was well worth it!
I still want to share what we did for Valentine's Day 2021 so that I can look back at what I've done and also, in case it might be of benefit to anyone else.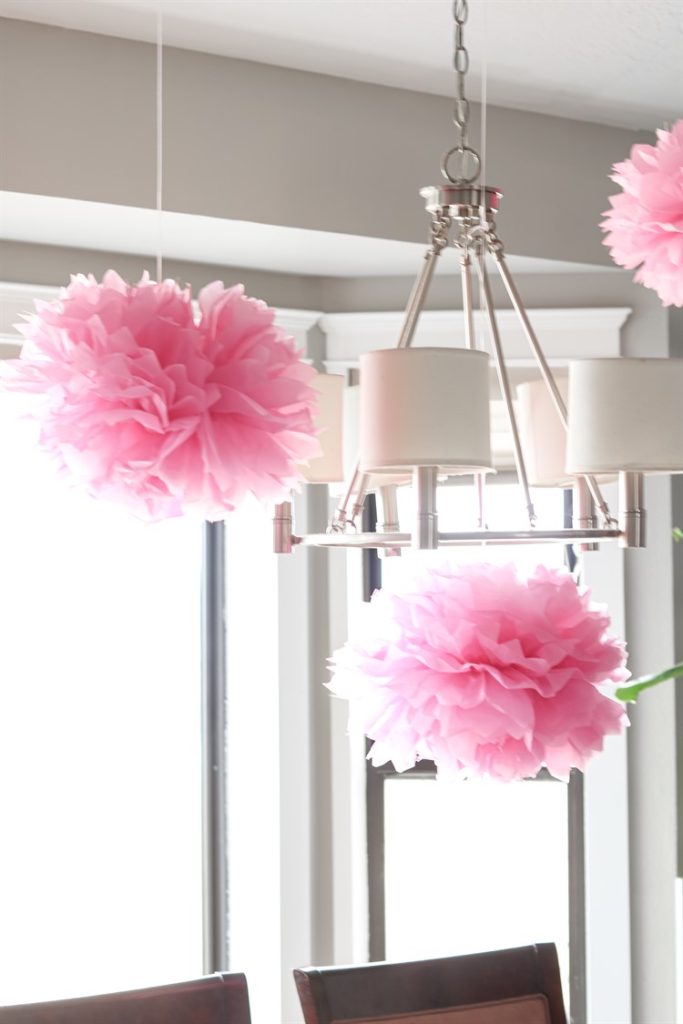 It is very similar to WHAT I DID LAST YEAR but with a few changes.
And you KNOW…
It always starts with a trail of hearts!!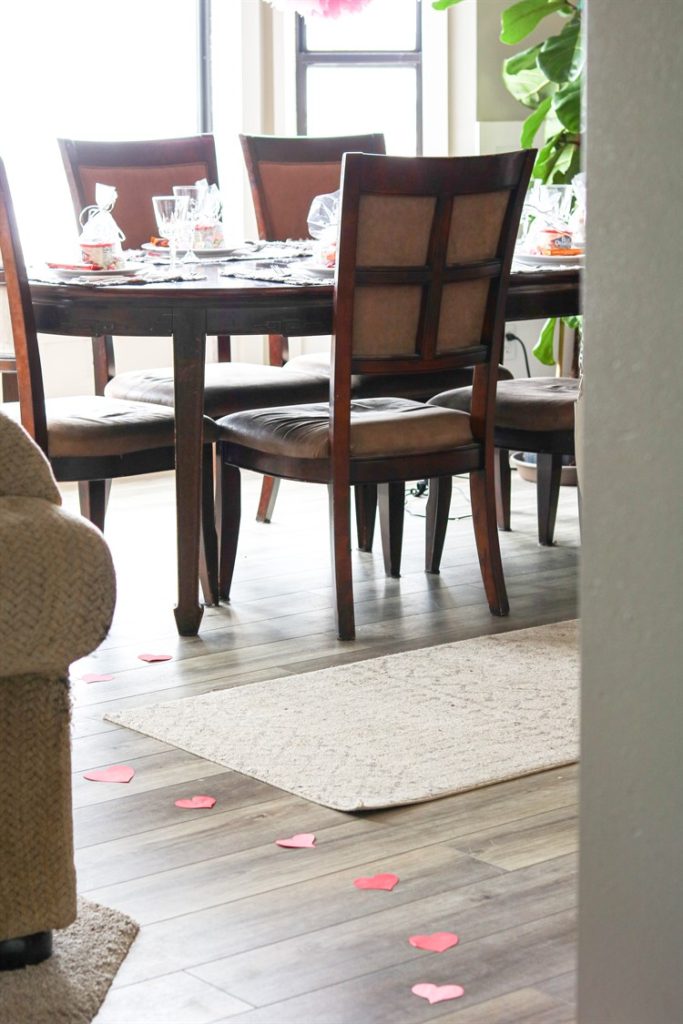 Leading to a beautifully set Valentine's table with  a special surprise for each person.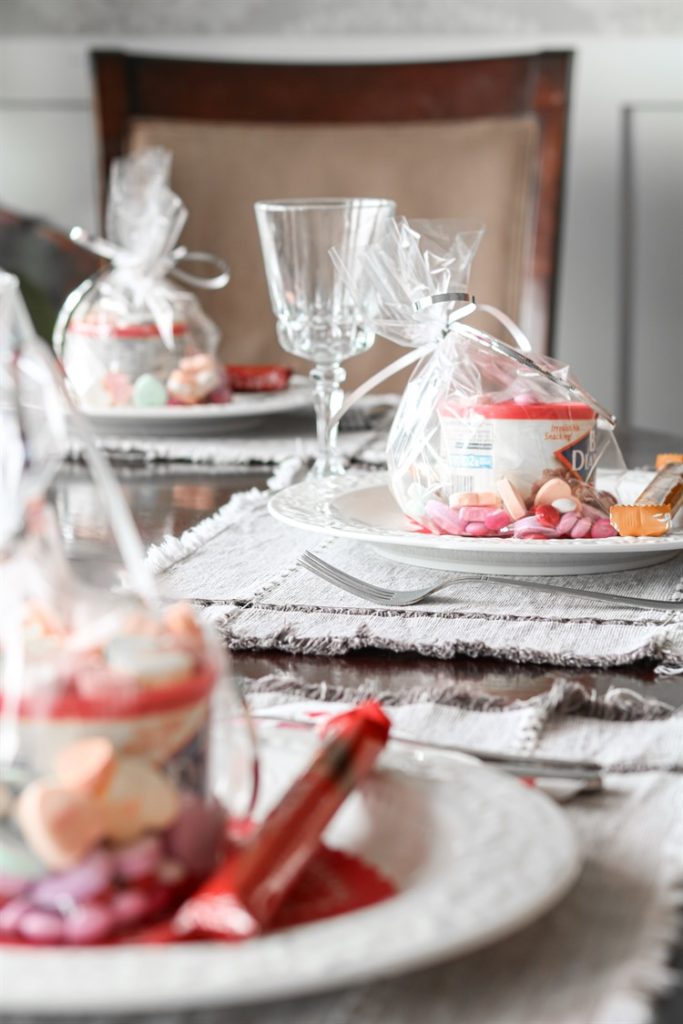 For the special "Valentine" at each plate, I went easy and did the same thing for everyone this year.
A can of smoked almonds, conversation hearts, M&M's, and a delicious stick of chocolate.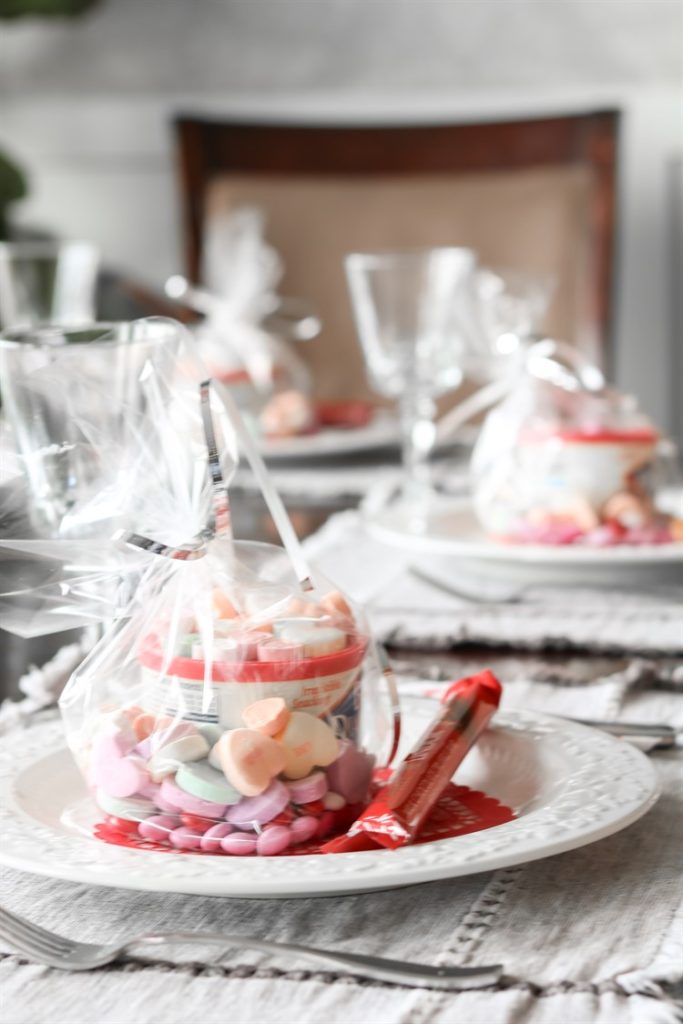 These Lindor Truffle bars are TO DIE FOR!
I actually don't like truffles, but these are DELICOIUS!!!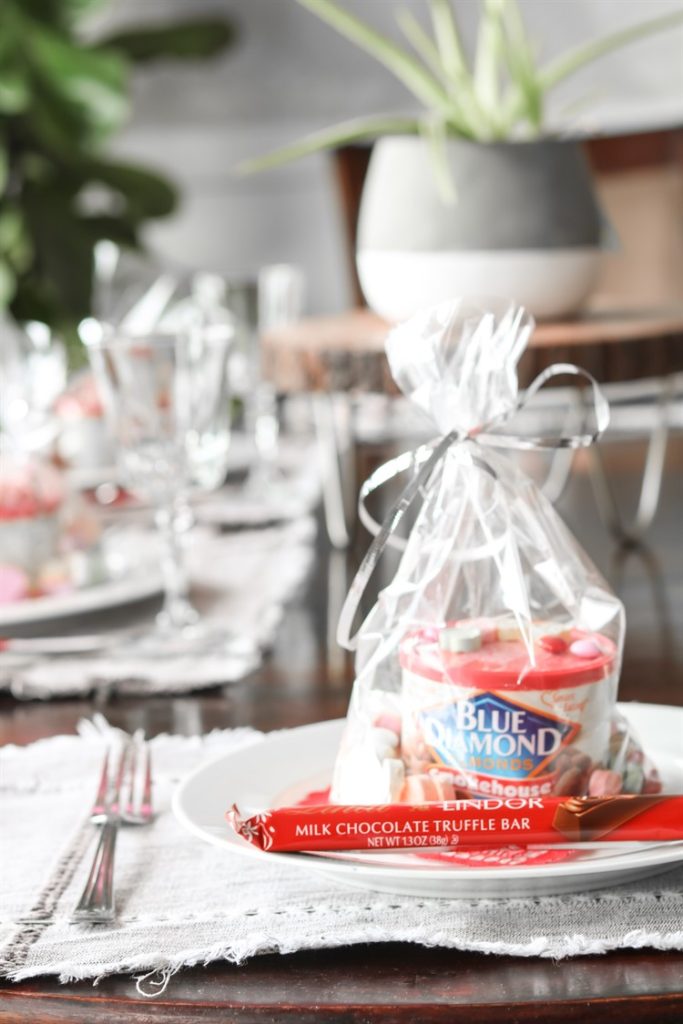 For breakfast, we didn't do anything special like we did LAST YEAR.
It was a school day and the kids just grab "something to go" for breakfast on school days.
With Valentine's day falling on a Sunday this year, it would have been perfect for a nice breakfast.
Hwever, we celebrated a few days before Valentine's since Rick and I would be gone for the actual holiday.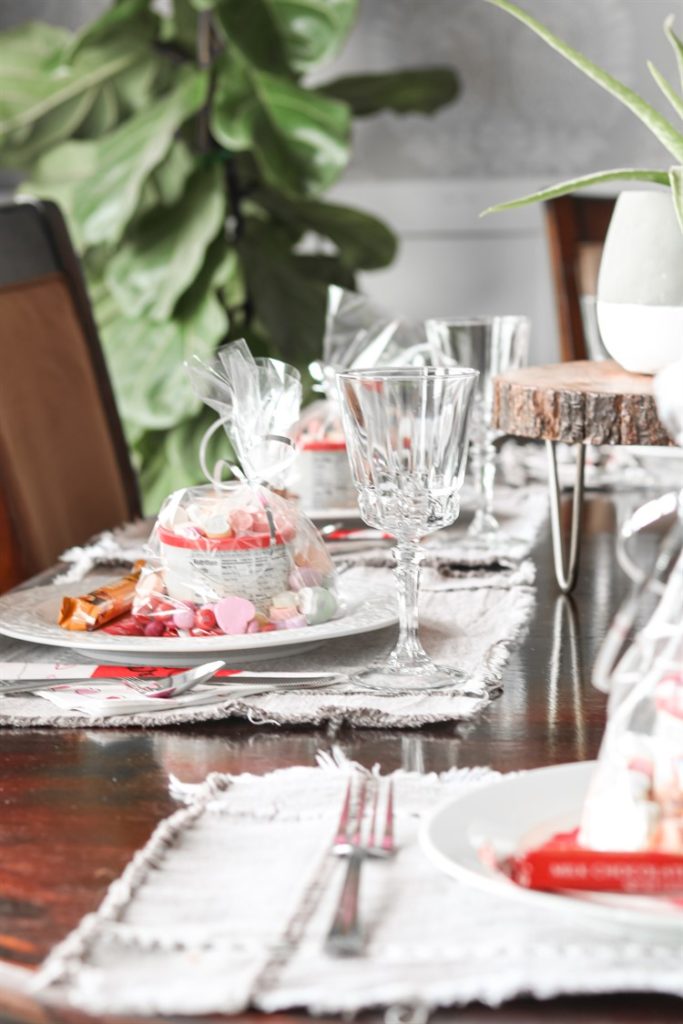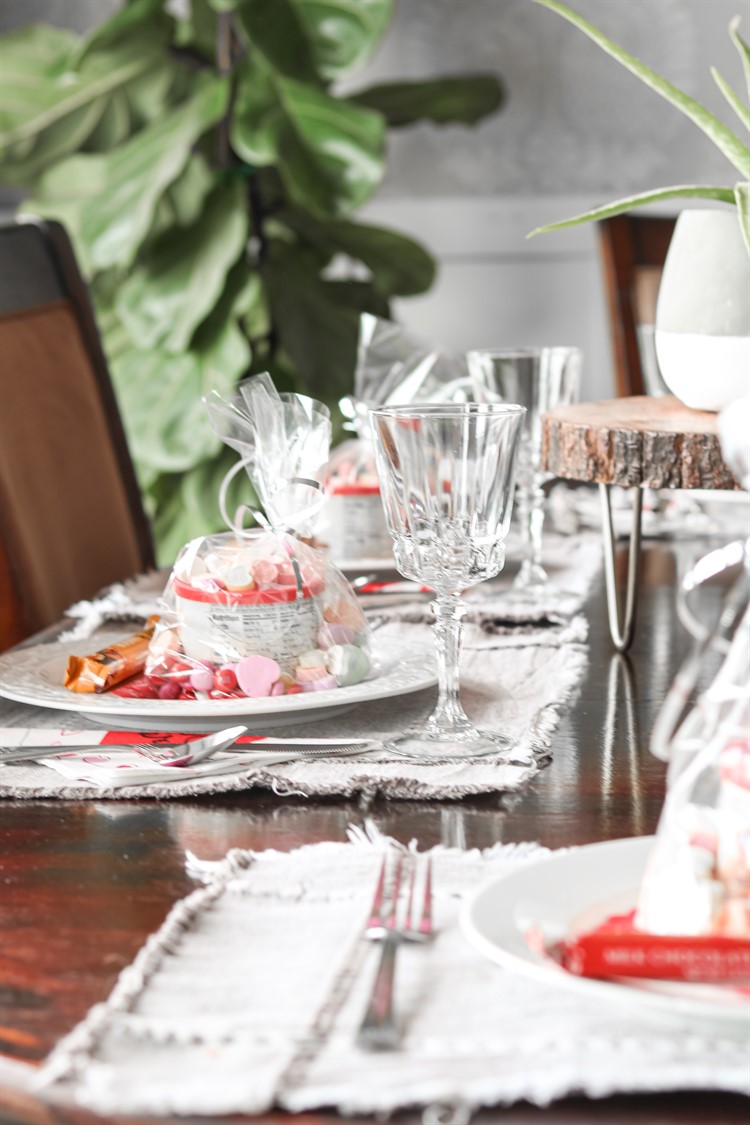 For dinner, I had scored a great deal on Filet Mignon!
I served that along with coconut shrimp, twice baked potatoes and steamed broccoli.
Again, no fancy chocolate cups for dessert like LAST YEAR.
But it was still a special day.
And any little effort you make will have your family feeling so special!!!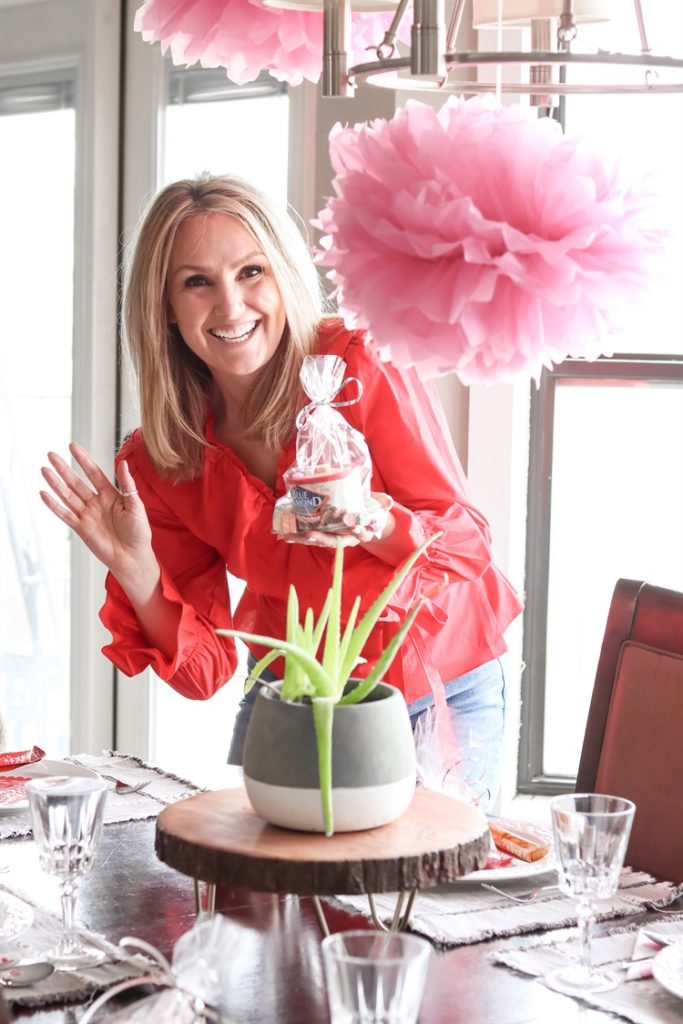 That's it!
Special in it's simplicity.
If you missed it, check out our family favorite Valentine's Day Charcuterie Board HERE.
For sure, check out last year's cute breakfast and dessert cups HERE.