VALENTINES DAY IDEAS FOR FAMILIES…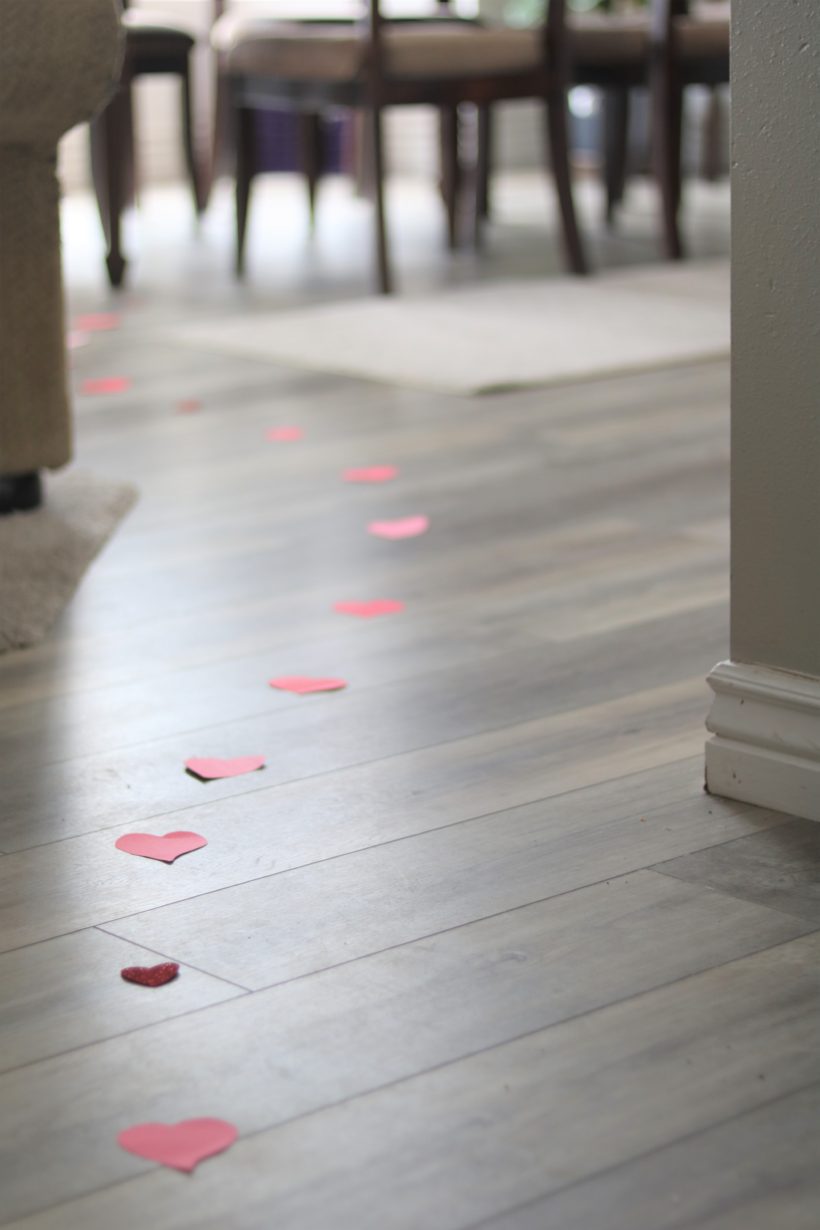 It's not just for lovers and couples!  It's a day to celebrate the love among families as well.
Here you will find some family Valentine's Day ideas that are some favorites at our home.  Some are new, and some we've done for years!!  Maybe you would like to try one or more of these in your own family this year and make the day extra special!
A trail of hearts.
I got this idea from my sister and we have done it literally for YEARS.  Since the kids could barely walk.  I can't remember a year that we have NOT done it.
Leave a trail of paper heart cut-outs leading them from each of their beds to the fully decorated Valentine's Day breakfast table!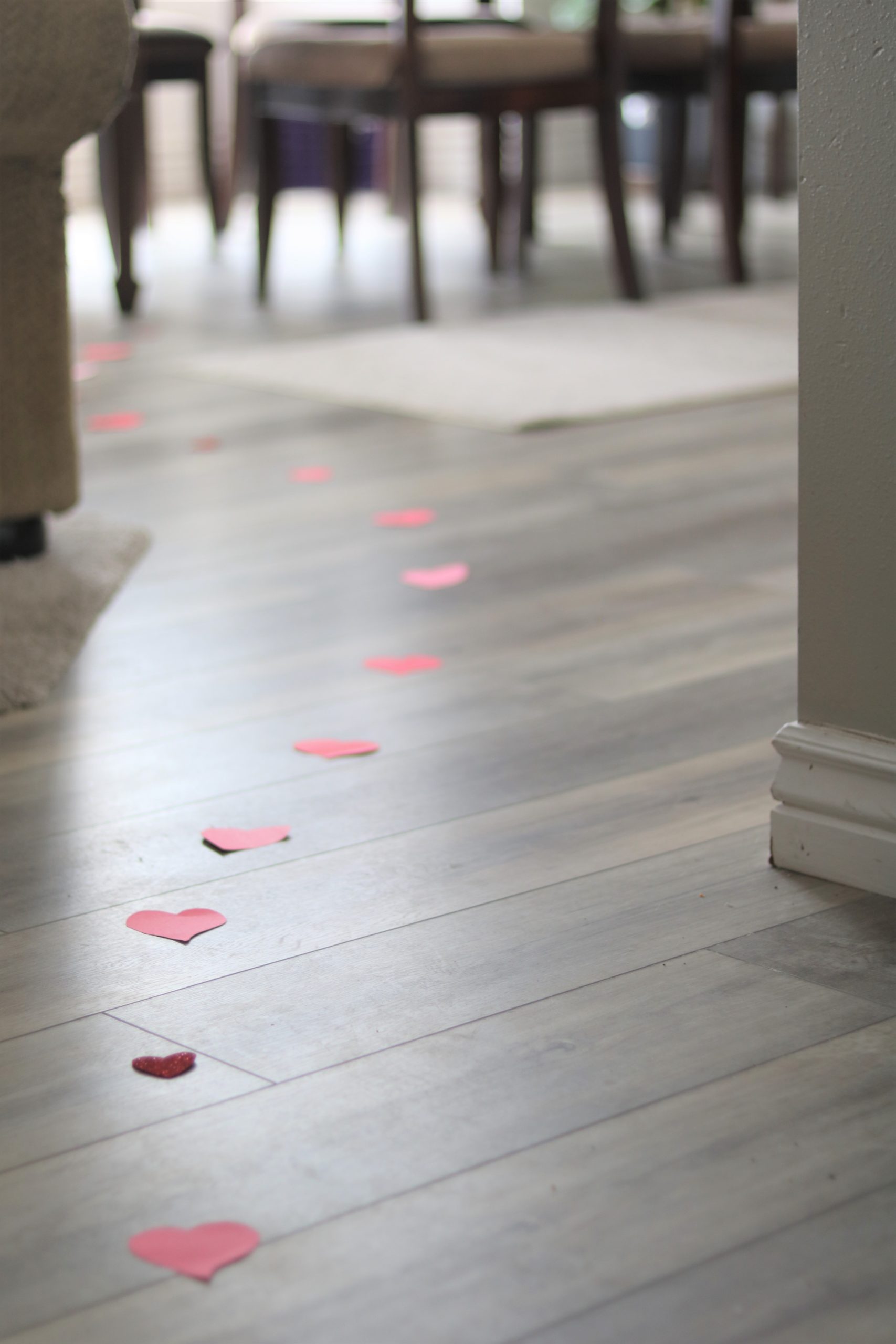 When they wake up and stumble out of bed, they follow the hearts and find a special place at the table just for them.
At each of their place settings is a special Valentine treat from mom and dad, along with their name written in chocolate.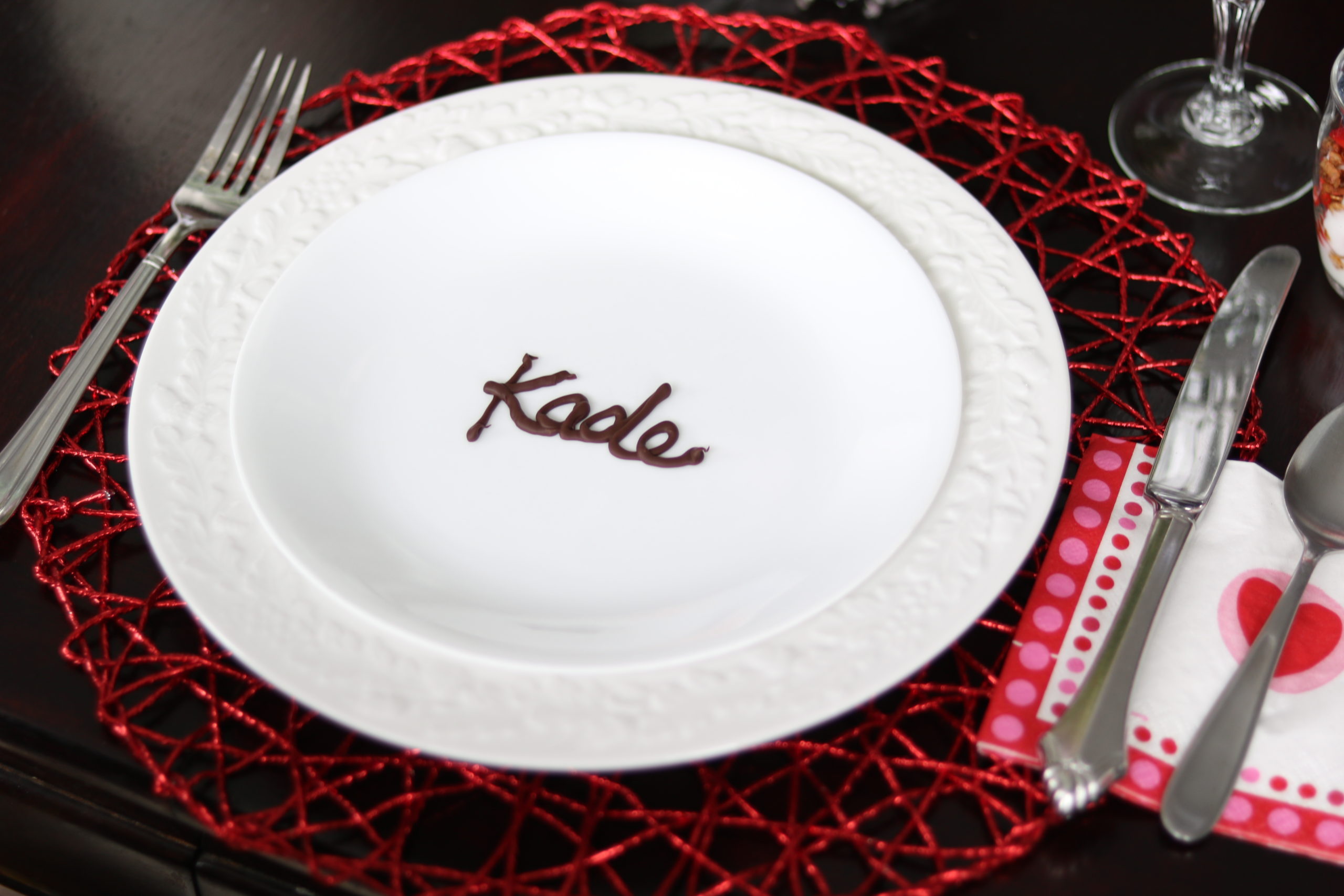 Even though my youngest two are now 14 and 16, they STILL get excited when they see the heart trail on the floor in the morning!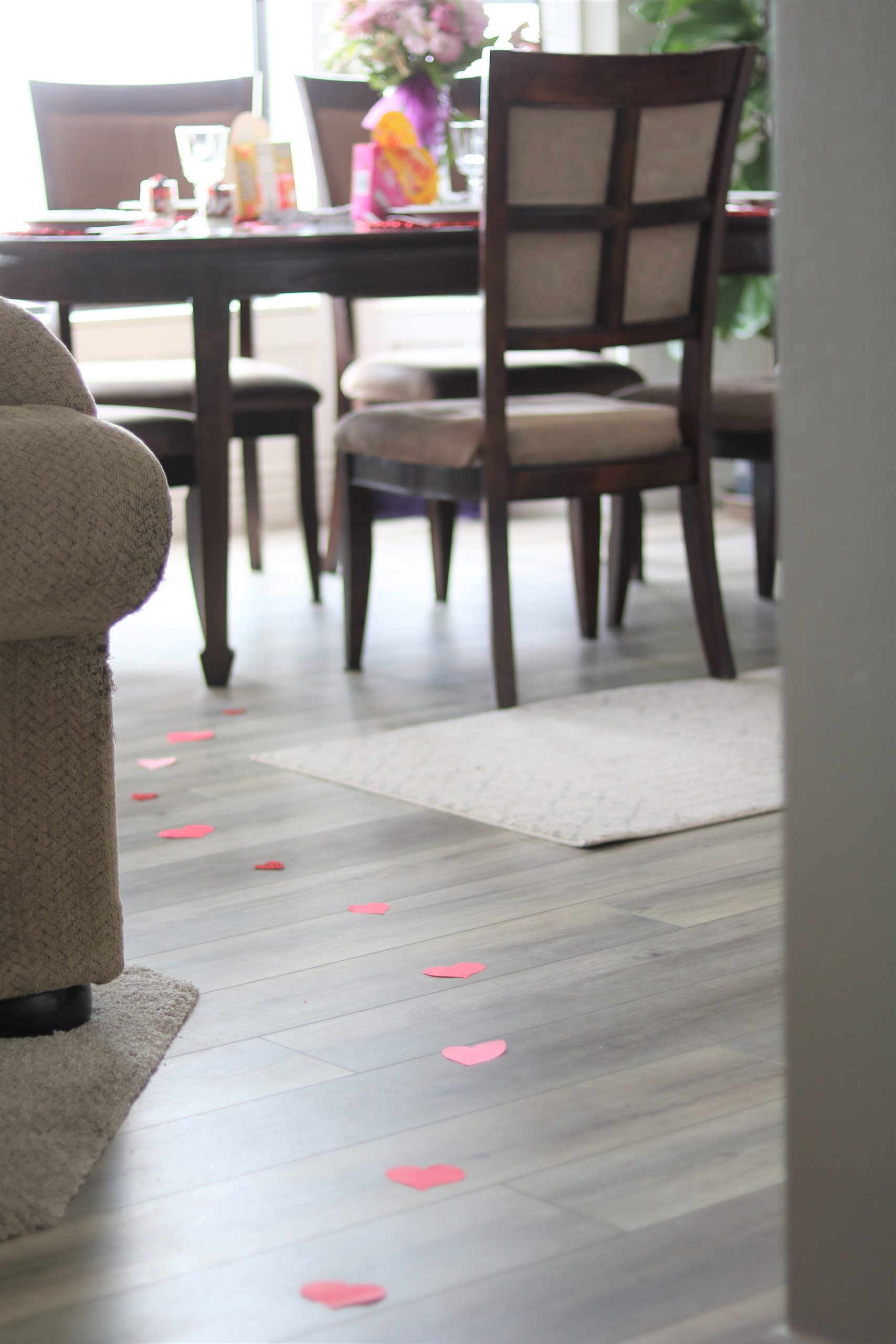 Traditions are so fun for families.
Breakfast
In the past, we've had heart-shaped pancakes.
We've had traditional eggs and bacon.
We've even had heart-shaped Reese's Puffs cereal!
This year, I'm adding yogurt and granola cups to whatever we have for breakfast.
At Costco, I bought some darling little dessert cups filled with chocolate mousse for a family night once.
The mousse wasn't very great, but the cute cups were worth every penny I spent!  The kids love to drink anything out of them!
So this year, I'm using them to make darling yogurt cups layered with Mom's famous granola and fresh fruit.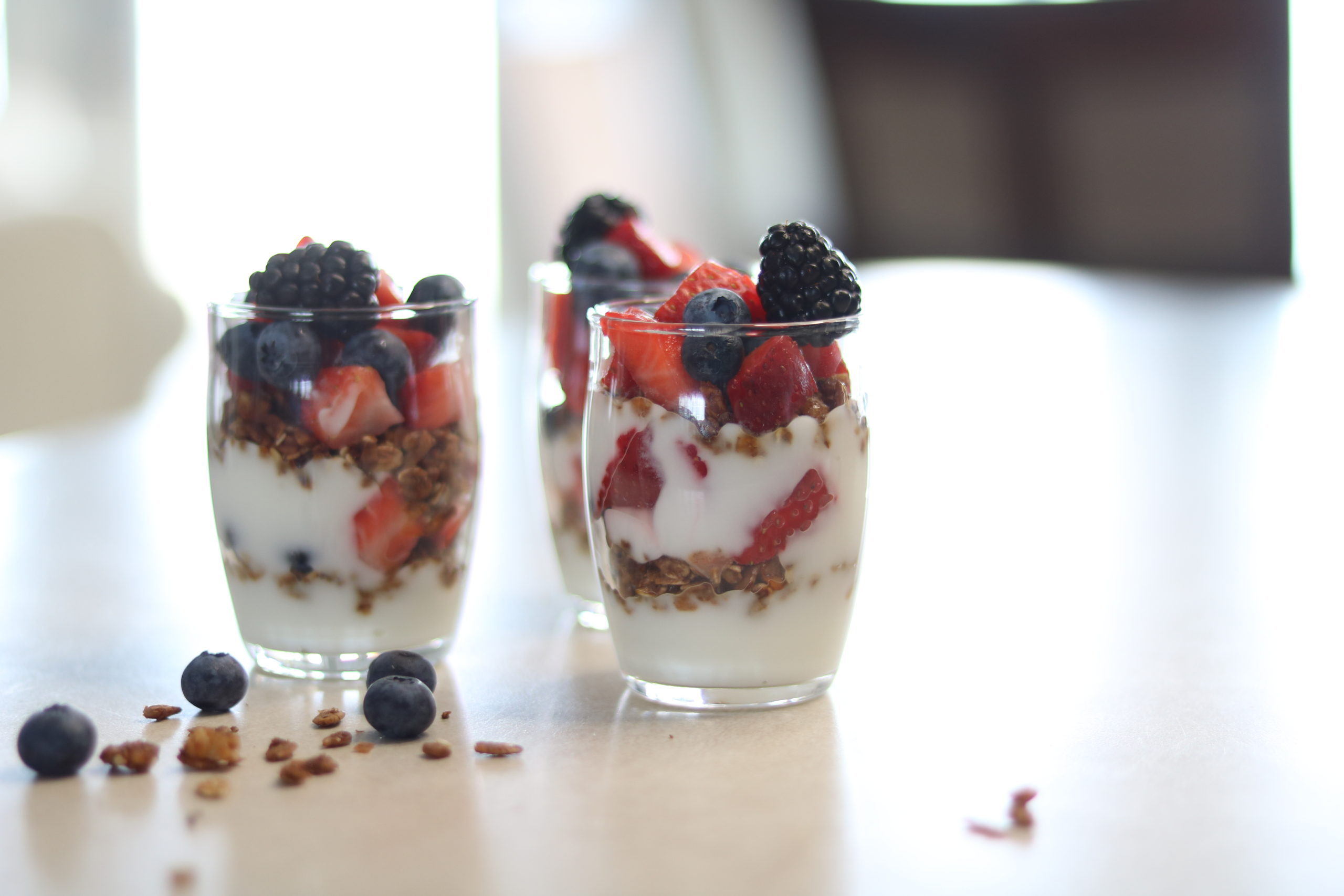 If you haven't tried THIS GRANOLA yet, trust me… you will WANT to!!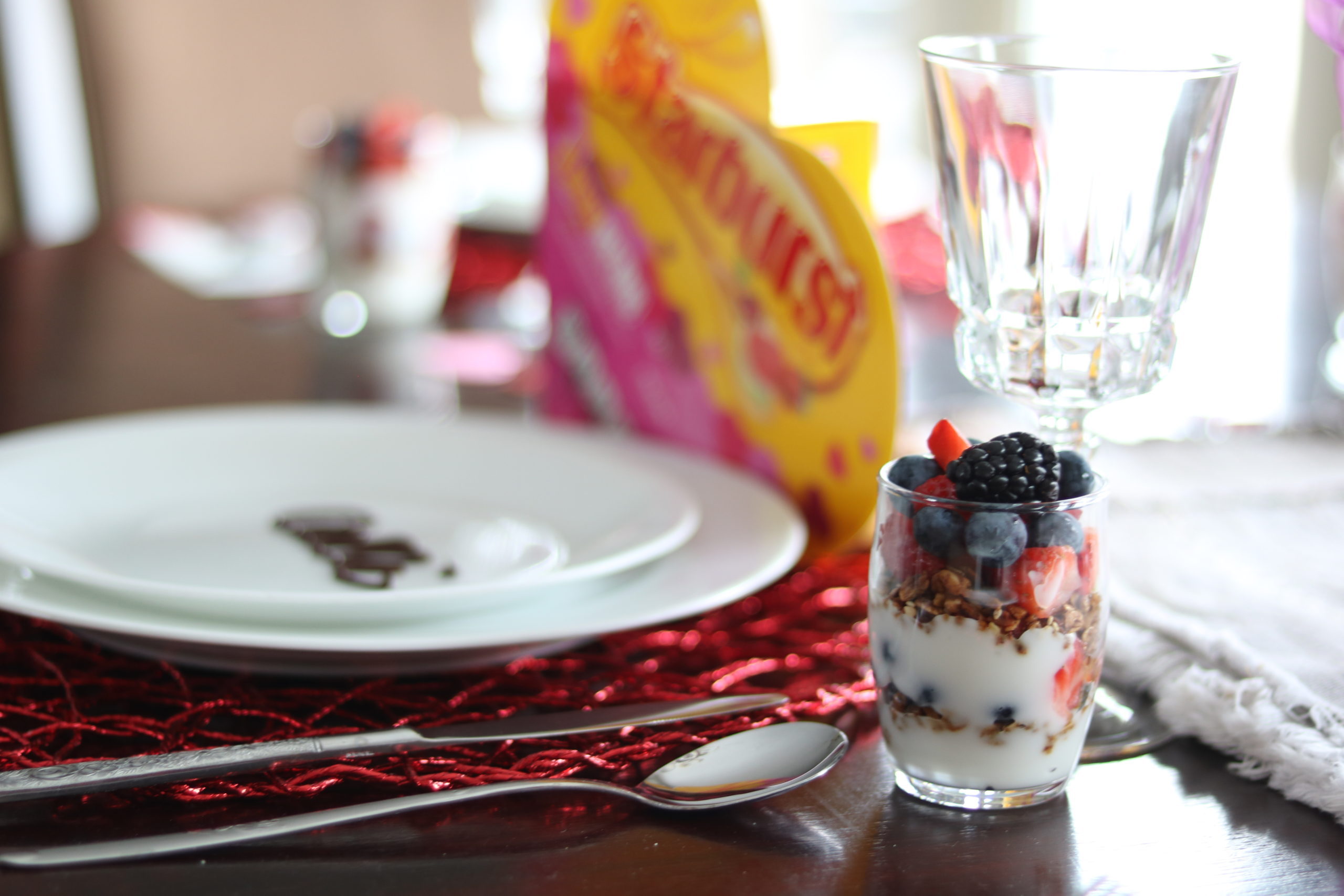 For these exact cups, go to Costco and buy the 6 pack of "Delici Sea Salt Mousse" and KEEP THE CUPS!
HERE is another option if you don't live near a Costco and want a similar, plastic option.
There's just something about eating yogurt out of a clear, tiny glass that makes it taste SO MUCH BETTER!
Along with the yogurt cup, at every place setting, you can give each person a prepackaged treat of their liking.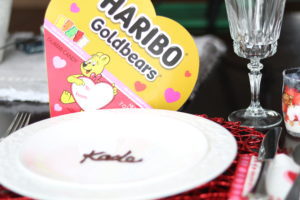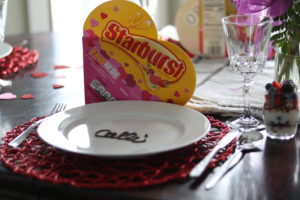 Or just buy a few favorites and throw them together in a sack with a bow.
In this sack, I've added heart shaped Junior Mints, a couple of small Fun Dips, some homemade caramels, and conversation hearts sprinkled inside.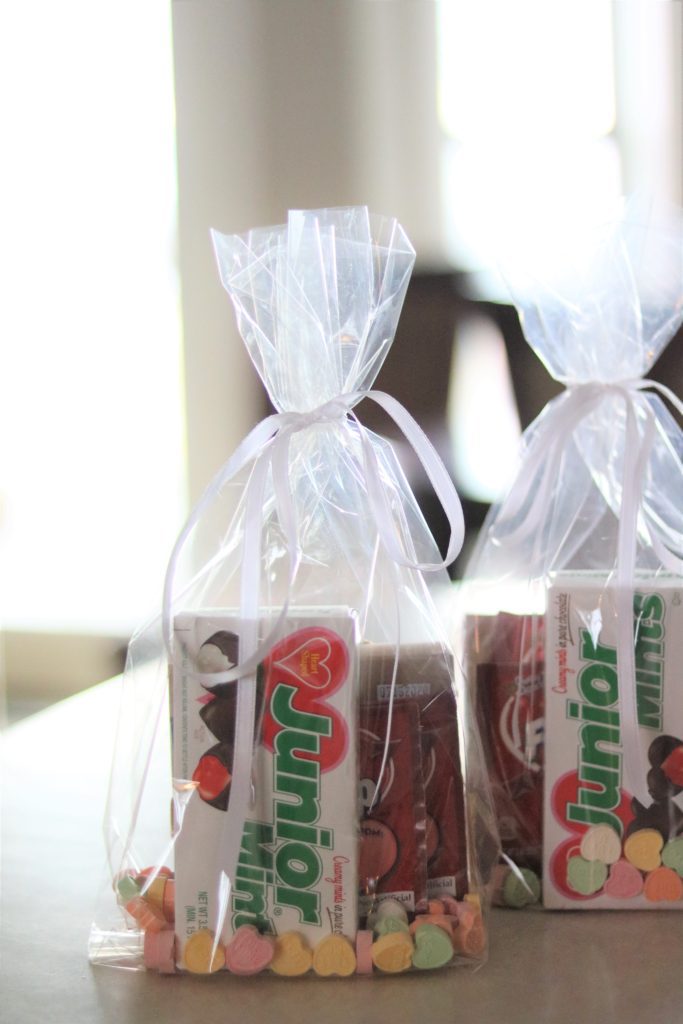 For your family dinner…
Here's a fun idea – start a new Valentines tradition by making it a FONDUE DINNER!  I'm not talking about dipping fruit in chocolate, although that is TOTALLY fitting, for dessert if you wanted.
Instead, I'm talking about fondue for dinner itself.  If you haven't done this before, Valentines Day is the perfect reason to pick up a fondue pot.  THIS is the one we have.  You can read all about how we do our delicious fondue dinner with beef, chicken, and shrimp HERE.
Then, for dessert do this:
Have your family's favorite ice cream and serve it in a CHOCOLATE BOWL.
First, blow up a few small balloons.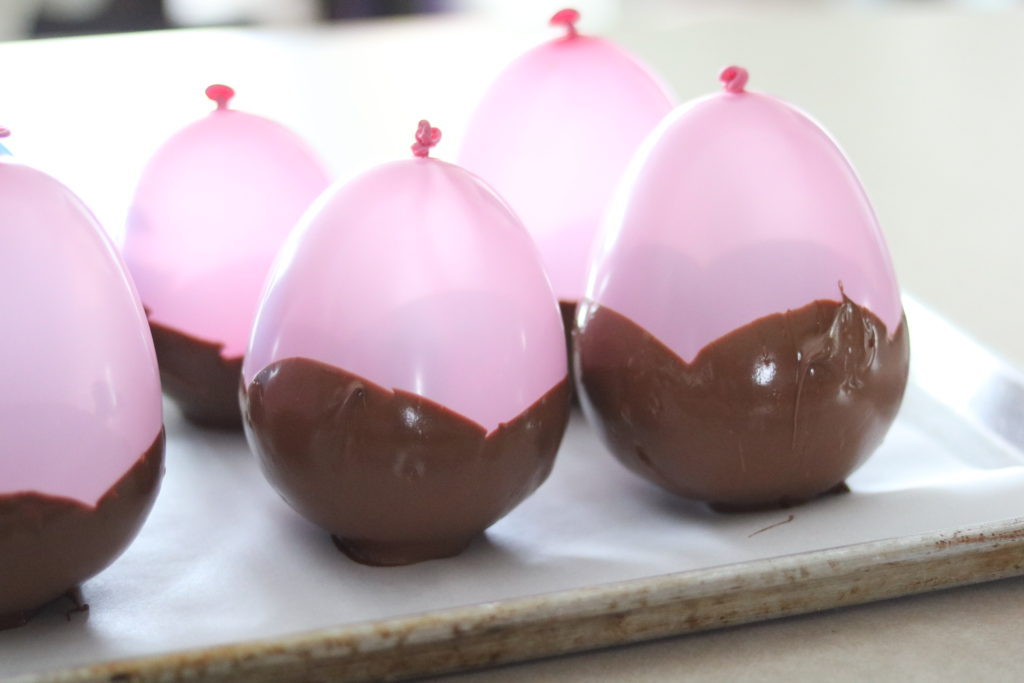 Dip them in chocolate and allow to harden overnight.  Then carefully pop the balloon by snipping a little hole with scissors.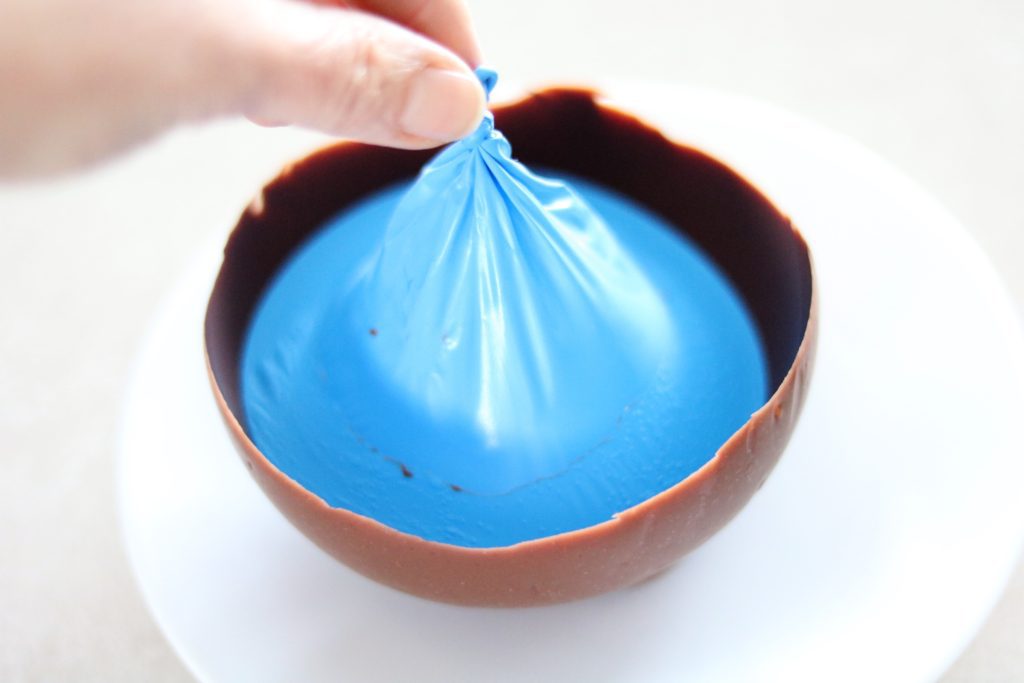 Carefully pull the popped balloon out of the chocolate shell leaving a perfect chocolate bowl to scoop your ice cream into!
And if you want to make it extra special … as if a chocolate bowl isn't enough "special"… then top the ice cream with a nice big chocolate dipped strawberry! You can find really good prices on strawberries around Valentines Day.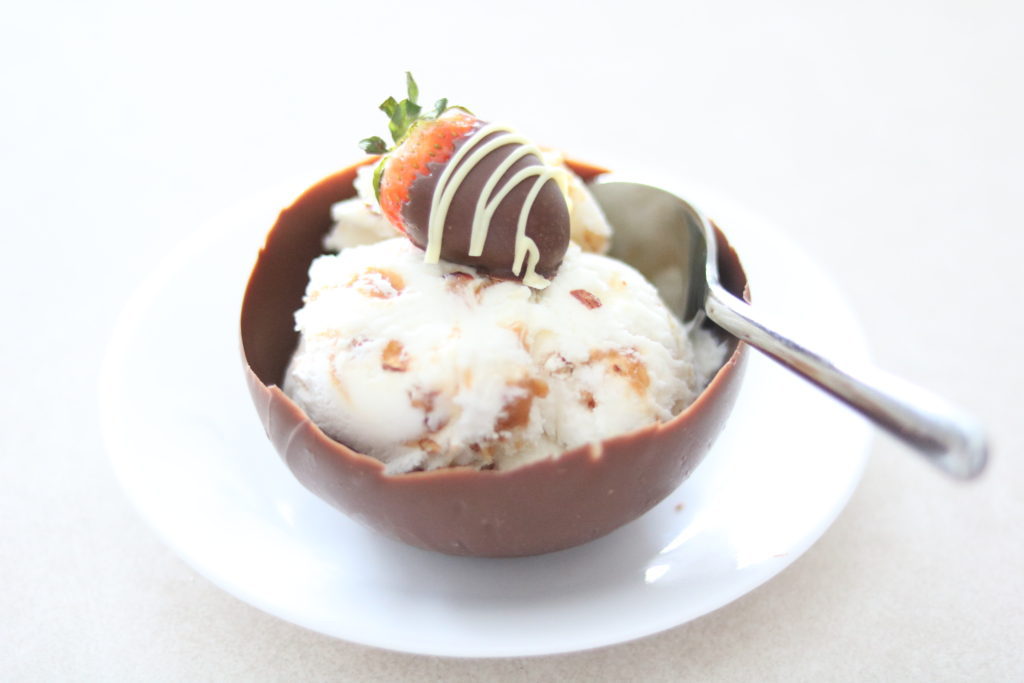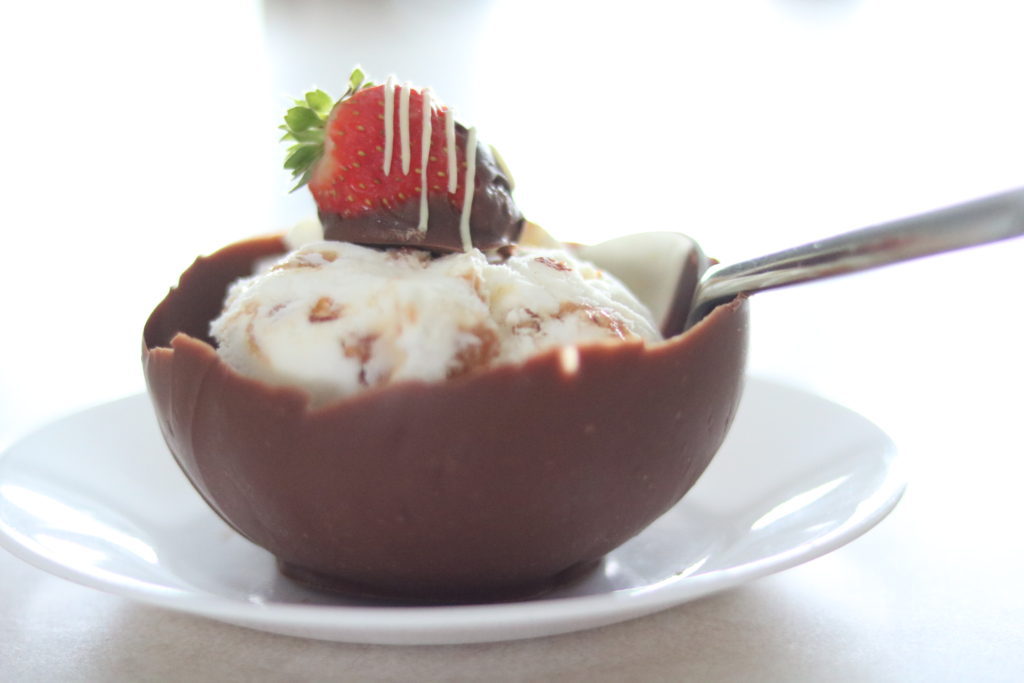 And remember when you melted the chocolate for these bowls and there was extra chocolate?  Use that for the strawberries.
Some other great ideas…
For a spouse, a special friend, each one of your kids, or someone who could use the love, do
"14 Reasons Why I Love You."
Start on February 1st and text them one reason why you love them every single morning until Valentines Day.
Make it specific.
Make it special.
After a few days they will start to look forward to your daily text.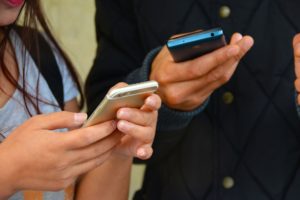 How about this?  If you're a dad, you may want to pick up a long stem red rose for each daughter.  Don't have the money?  A chocolate rose sometimes feels just as nice!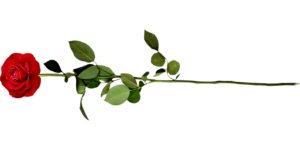 SILK PILLOWCASES for yourself and your spouse are definitely a tangible way to say "I love you."  Give these the night before so you can "feel" the love while you sleep.
Other gift ideas:
Happy Valentines Day!