Outfits For A Girls' Trip…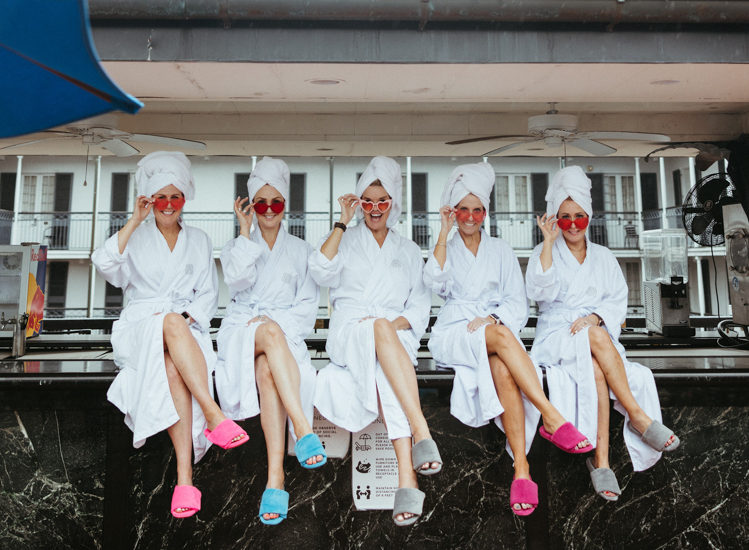 Here's what we wore in New Orleans!
If you missed the first post about our trip and where we stayed, you can see that HERE.  Today we are all sharing what we wore in New Orleans.  When I say "we" I mean the girls I was traveling with.  I will link each one of them at the end of this post so you can go to their blogs and get links to their looks. These are outfits for a girls' trip or really anything at all! They are great new pieces that you can treat yourself to and enjoy all spring and summer.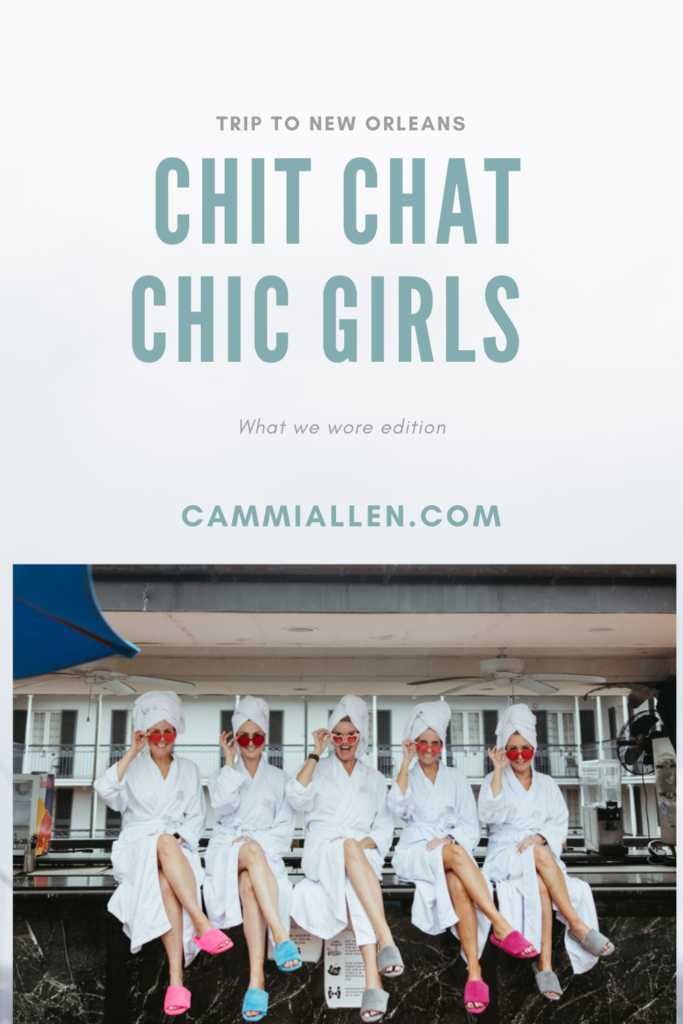 We want to take a minute and thank all the wonderful brands that we had a chance to work with.  Here is a list of them all:
We are so excited to showcase these brands because each one has been such a pleasure to work with. I will share a photo of each outfit and link every piece below each photo.
This is a new brand to me. Shop Avara has a signature feminine look with statement sleeves and LOTS of color! If you need new spring pieces, this is the place to go, and you won't be disappointed! If you missed it, I shared 3 easy ways to wear this blazer HERE. The ruched sleeve is so flattering! I won't apologize when I say that you'll be seeing me wear ALL of these pieces a lot this season!!!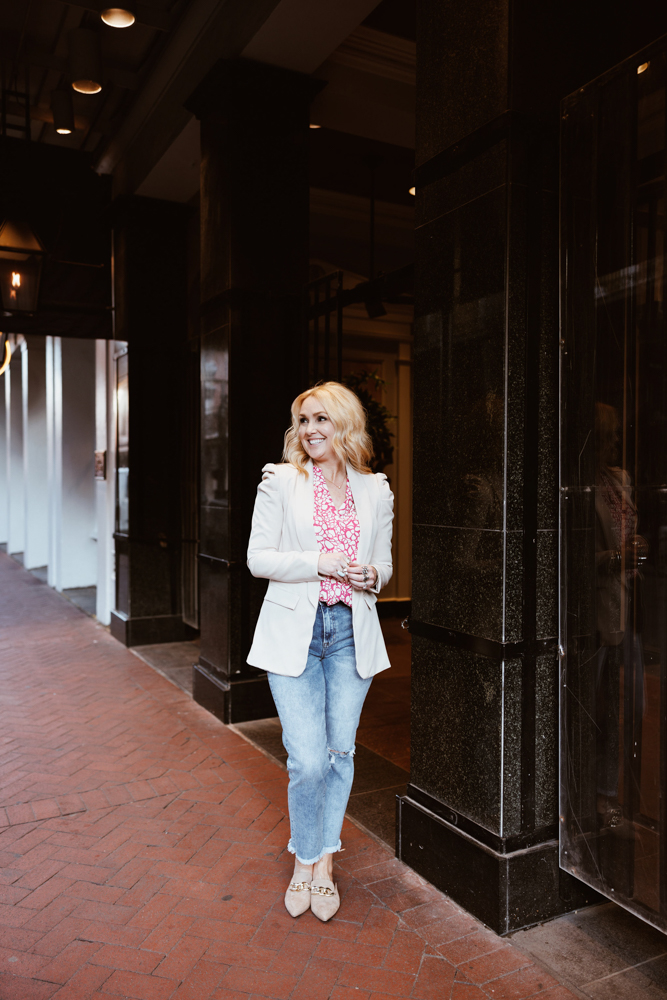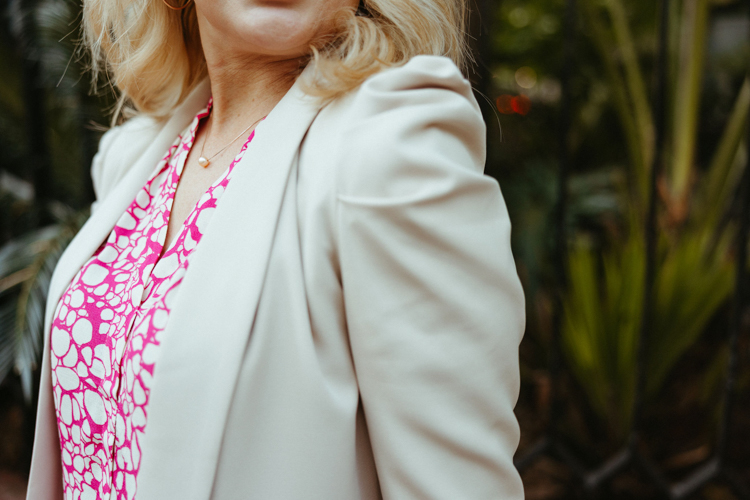 Here's a photo of all of us sporting our Shop Avara!  Again, get details on the other girls' outfits at the end of this post.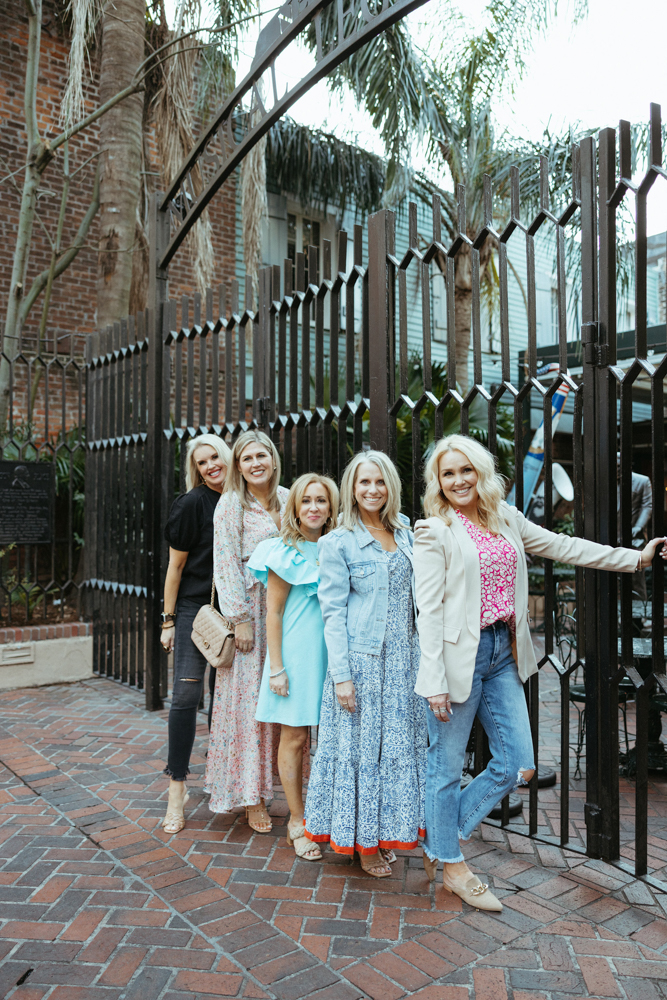 When you think about outfits for a girls' trip don't you always think of matching pj's?? I love Printfresh pajamas and robes SO MUCH!  The Painted Stripe Vintage Rainbow pajamas don't make me hot when I sleep and the pattern is so bright and cheery. These are great for a girls' trip and they come in so many fun colors and patterns.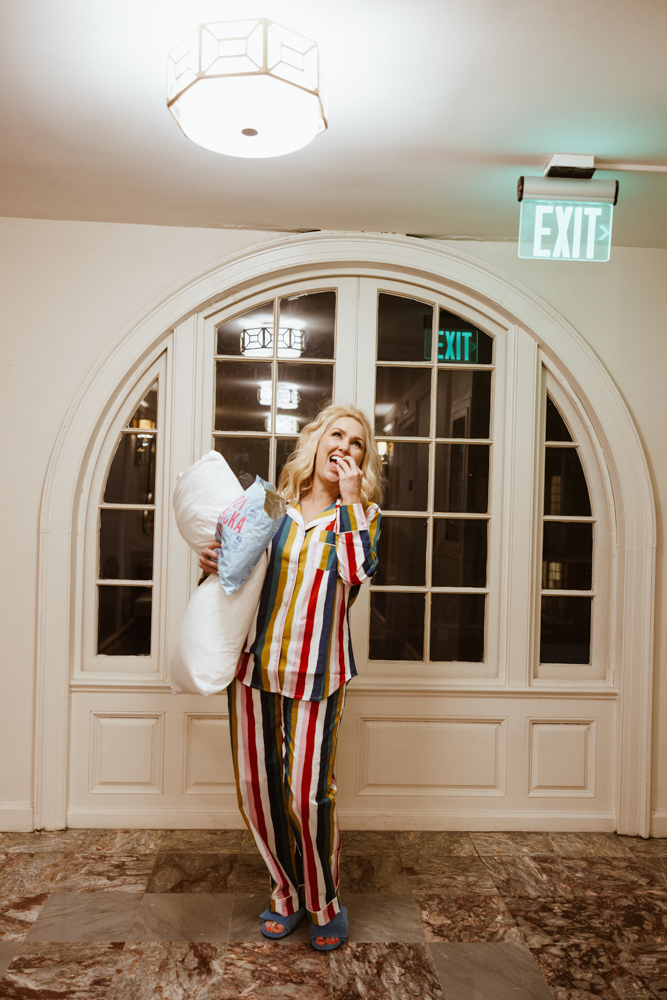 I love the length of the robes and can't say enough about how beautiful and covered I feel when I wear them. This Good Dog Robe is a comfy grab and go for a quick cover-up.  The organic cotton poplin feels softer after each wash.  I truly LOVE THEM!!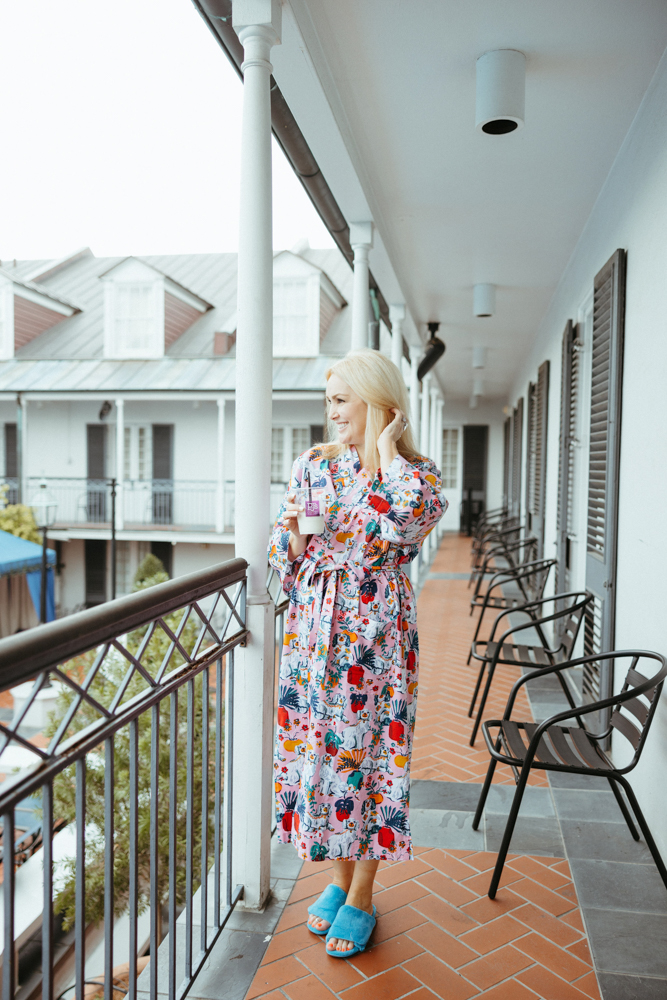 Look at all the different styles they come in! I mean…how cute with all of us together! They are a MUST for a girls' trip!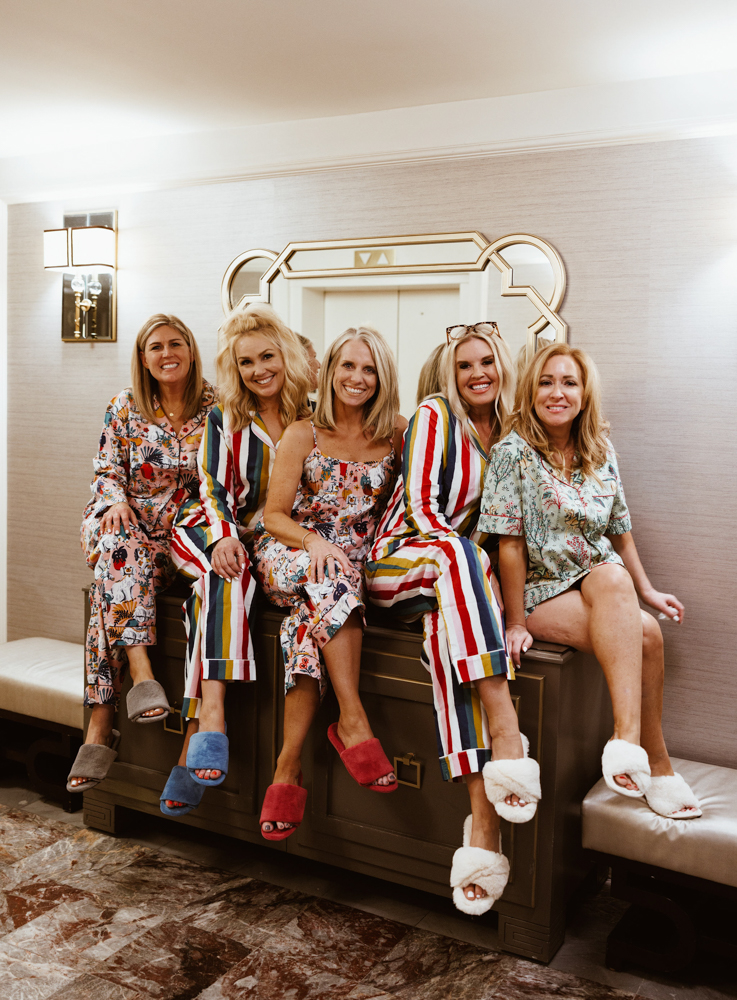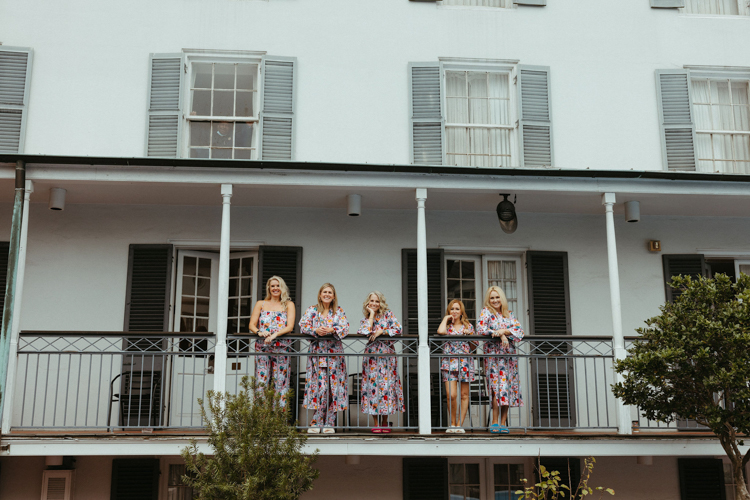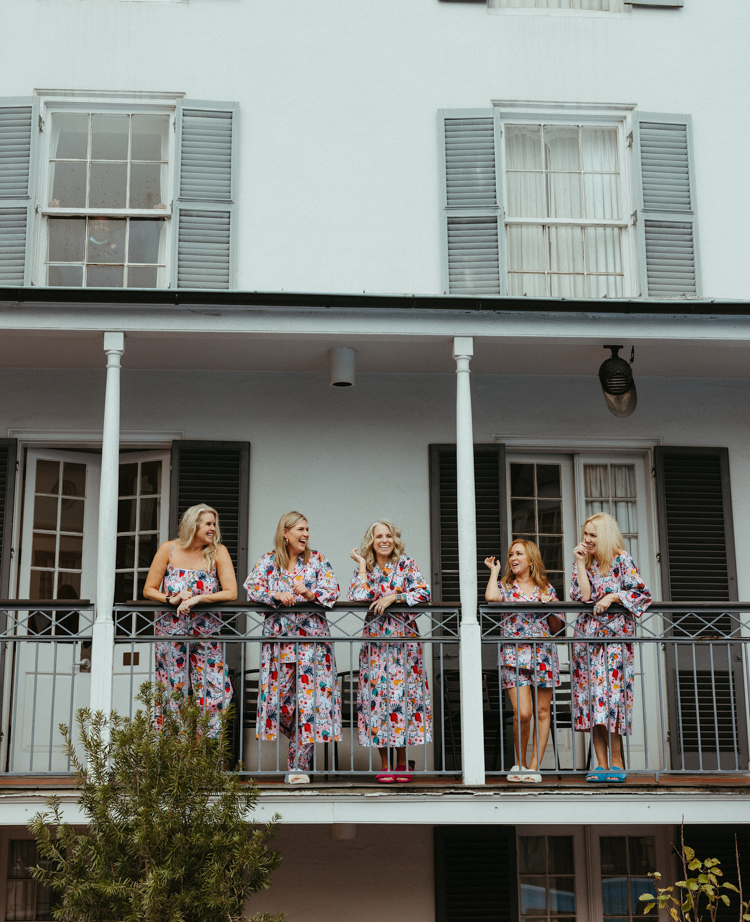 For a classier look on nights out, this outfit from WHBM is perfect!  My favorite things?? The Tie Waist top… just because it's so flattering.  The Everyday Flare jeans are a nice light wash and are so comfy and so cute!  The Cheetah Haircalf booties and Mini Crossbody Bag are the PERFECT finishing touches!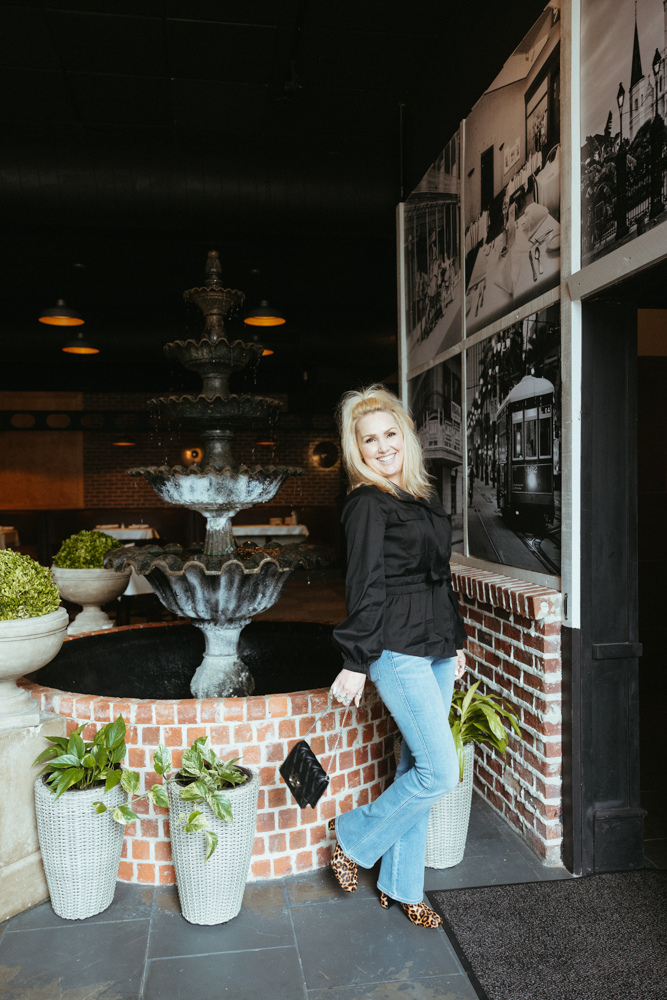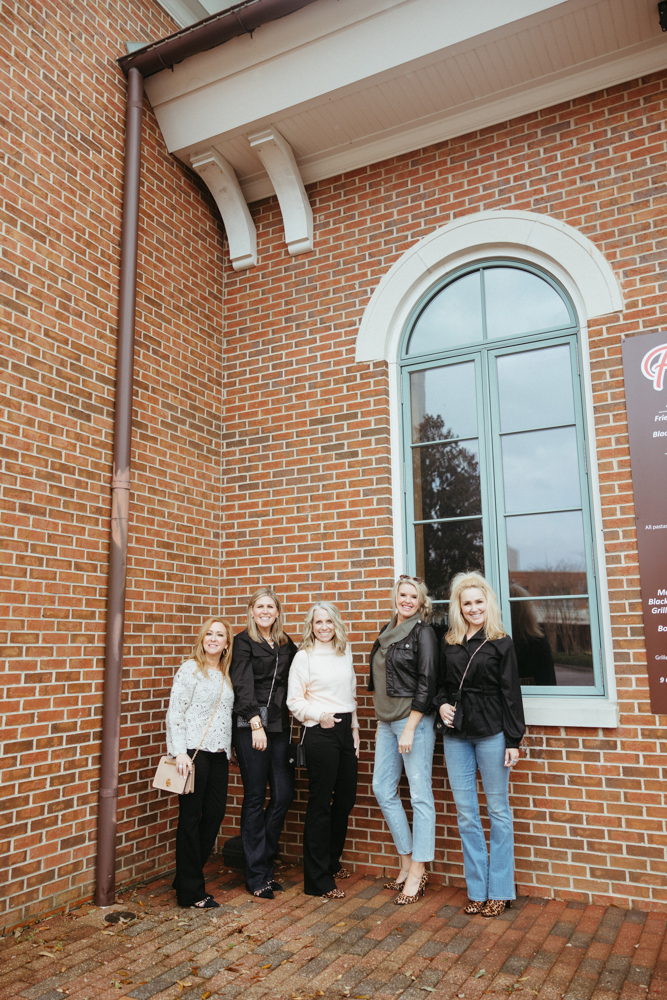 Everything I've ever gotten from Soma is awesome!  Soma and COMFORT, I would say, go hand in hand.  The Wandering Star lounge set is on sale for only $19.99!! Such a great deal for a comfy set.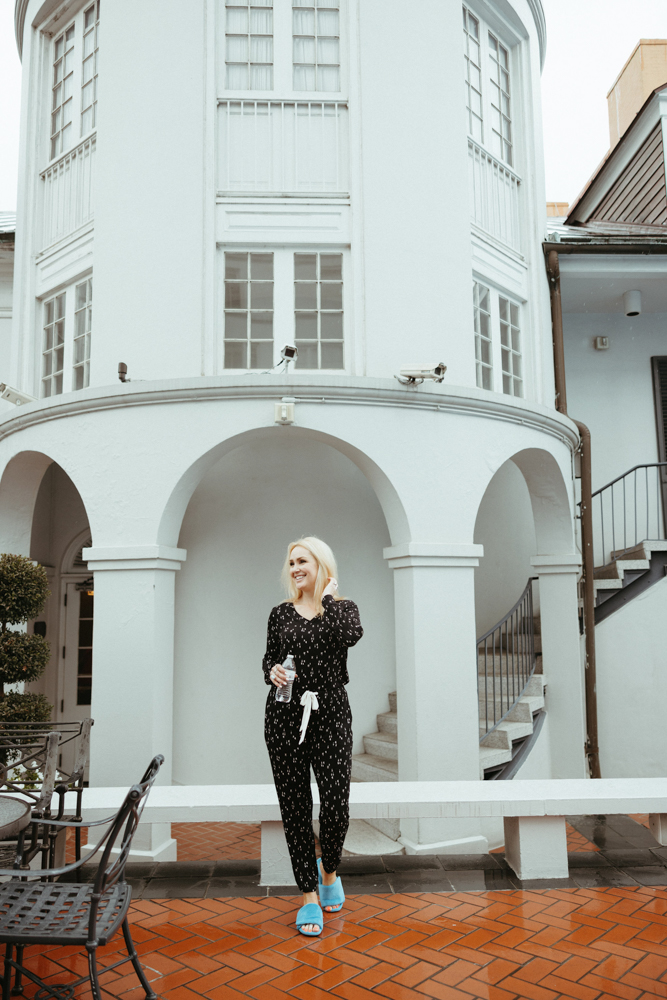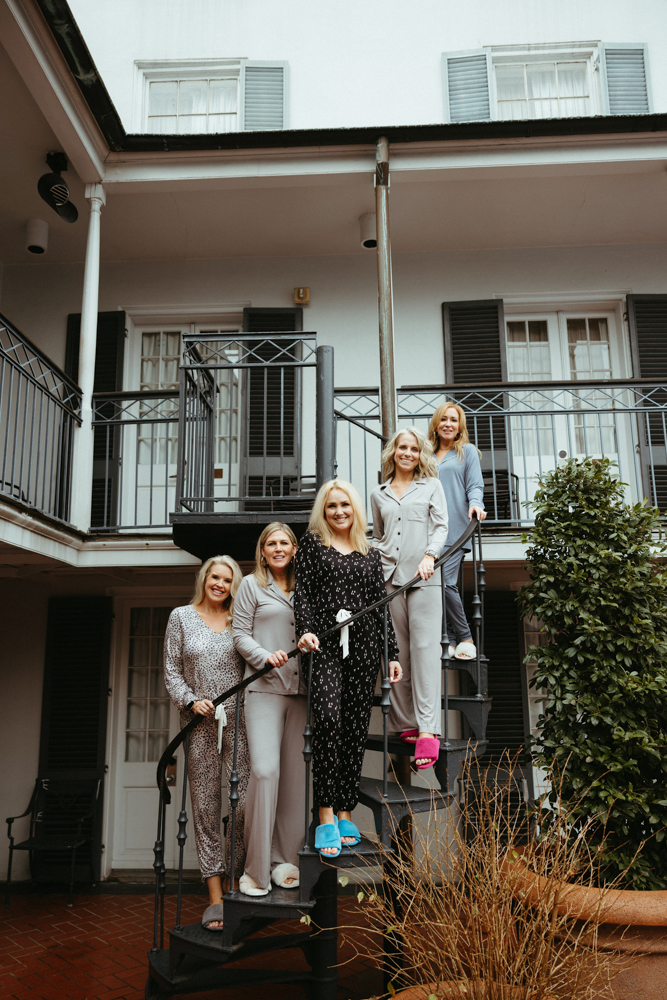 This awesome brand is known for the UV protection in their fabrics that never washes out.  So many darling dresses and swimwear!! I am wearing the Cayman Tie Waist Midi Dress.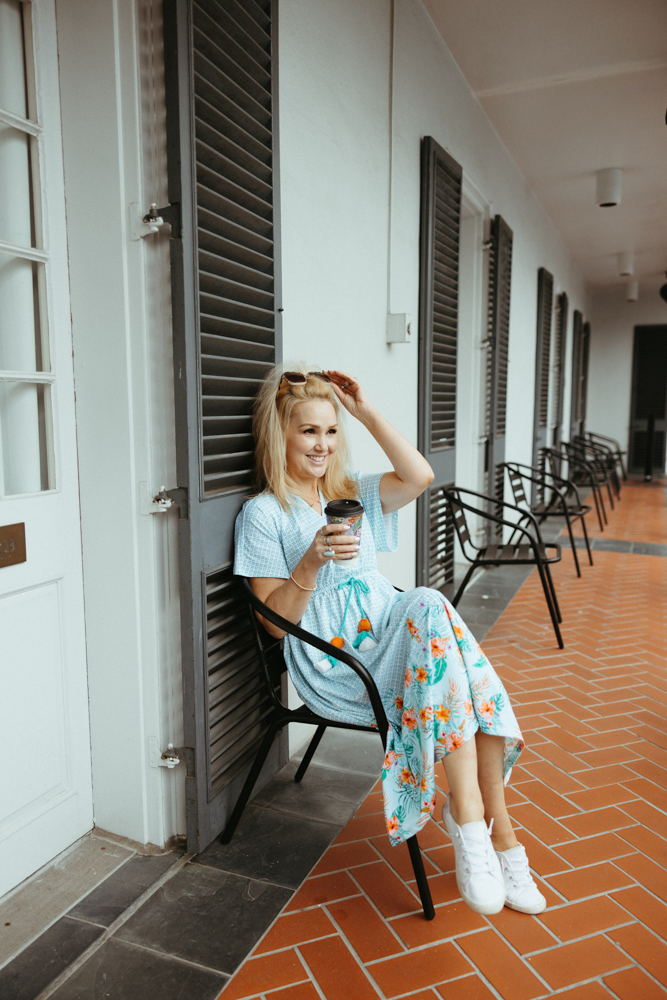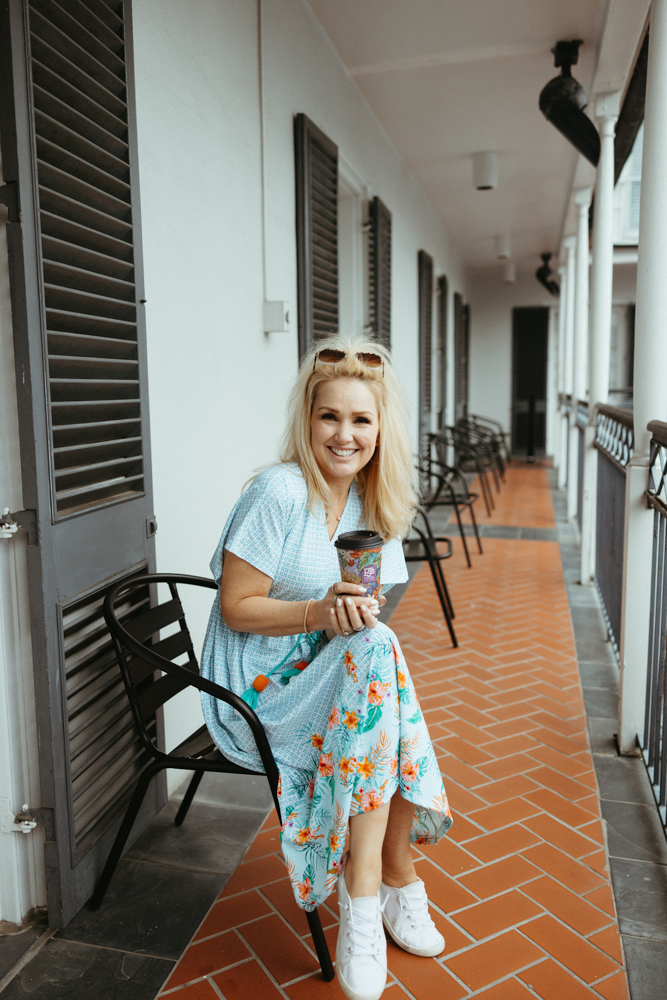 Social Threads
I am pleased as punch with what I got from Social Threads! Again, another outfit that you'll see a lot of throughout the spring and summer. We all got the exact same pair of these Risen Vintage Wash Straight Leg jeans and LOVE THEM! They are very popular and can't seem to stay in stock for long, so if you see your size, grab them!  Social Threads is another company with the brightest, happy colors … so many cute tops to choose from for spring and summer!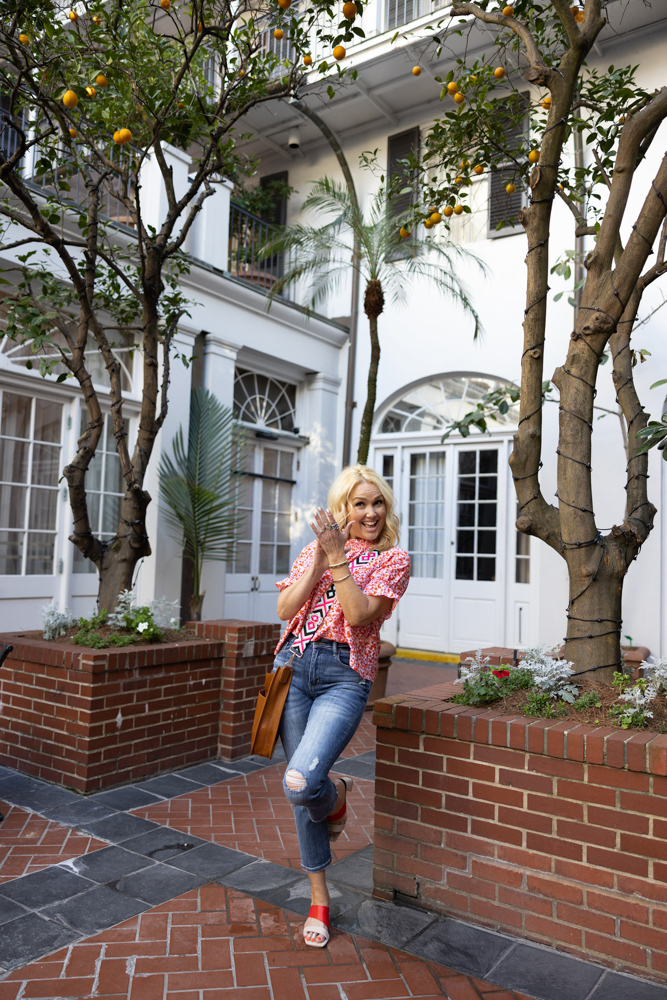 But really… if you haven't heard of Social Threads bags… you NEED to look into picking one out! They come in several colors with multiple straps to choose from. It took me forever to decide on one because I loved so many of them, but decided on this pink and turquoise embroidered one.
jeans  |  top  |  shoes  |  bag  |  strap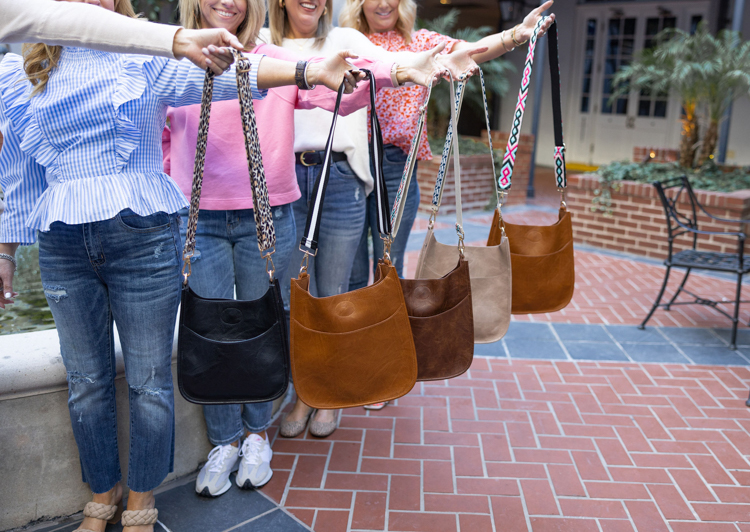 Vionic
When you are planning outfits for a girls' trip, you've just GOT to include slippers!  Huge shoutout to Vionic for helping us feel comfy around the hotel.  The Dream Slipper has the same comfort technology they are known for in shoes, in a SLIPPER! They come in so many different colors and are adjustable for a good fit.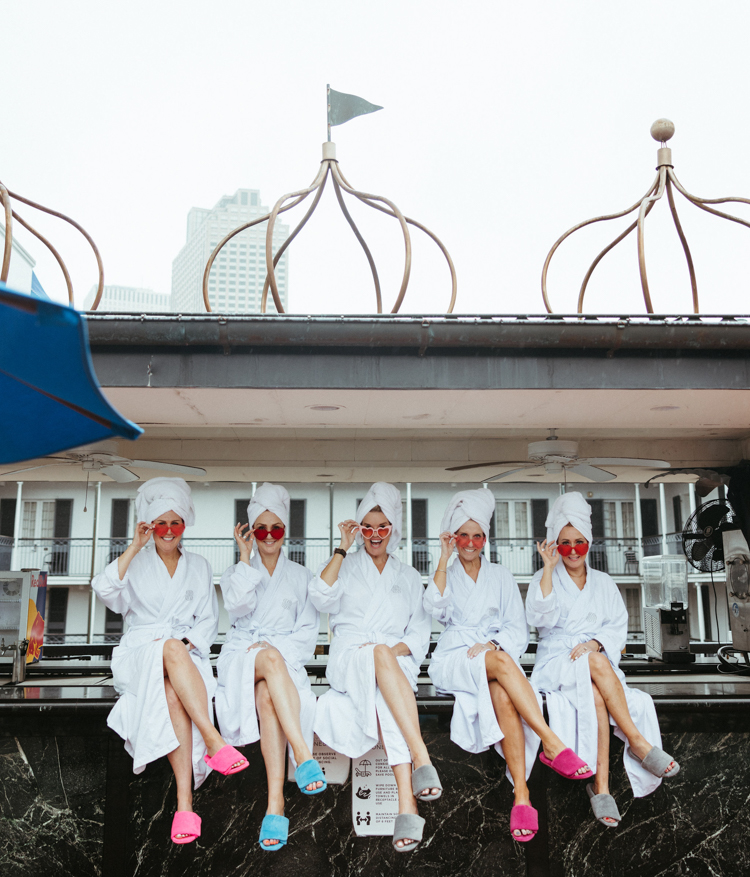 I mean… just how cute are these!!!  And with phenomenal arch support??? PLEASE!!!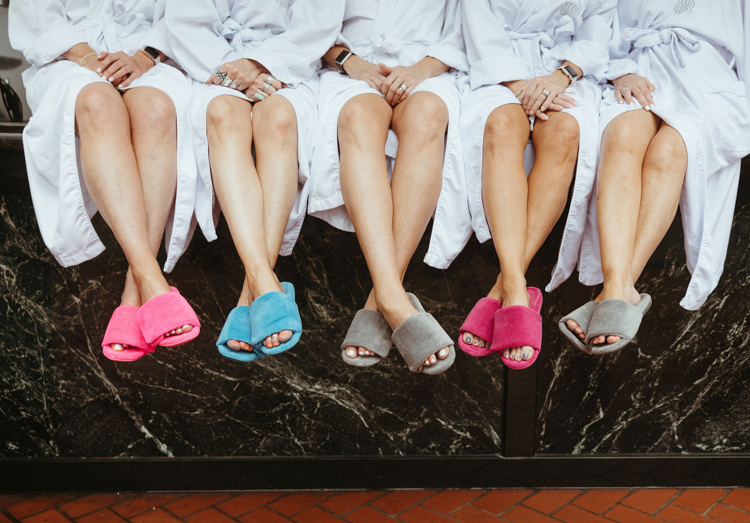 Thanks to sweet Darcy for providing us all with the cutest heart sunnies! And the hotel for the flattering robes LOL!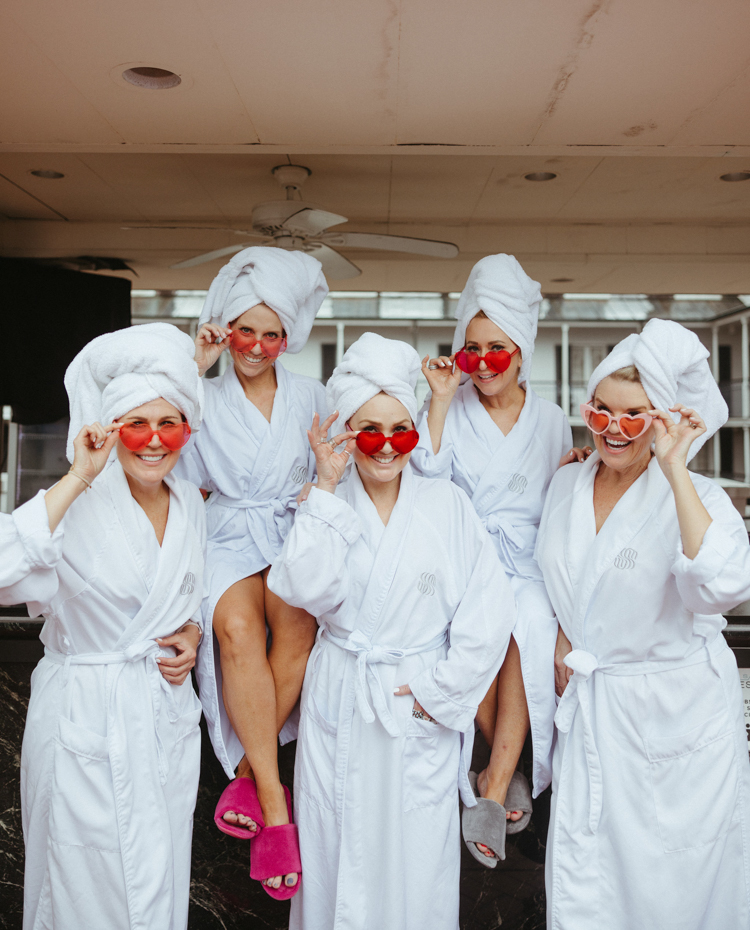 Evy's Tree is a relatively young brand getting up and running! We were excited to partner with them to help spread the word and get their name out there!  My outfit from them will need to be showcased later because it didn't get to me in time.  But Darcy let me wear one of her Evy's Tree pieces which was the darling Farah Sequin jacket. Isn't it pretty?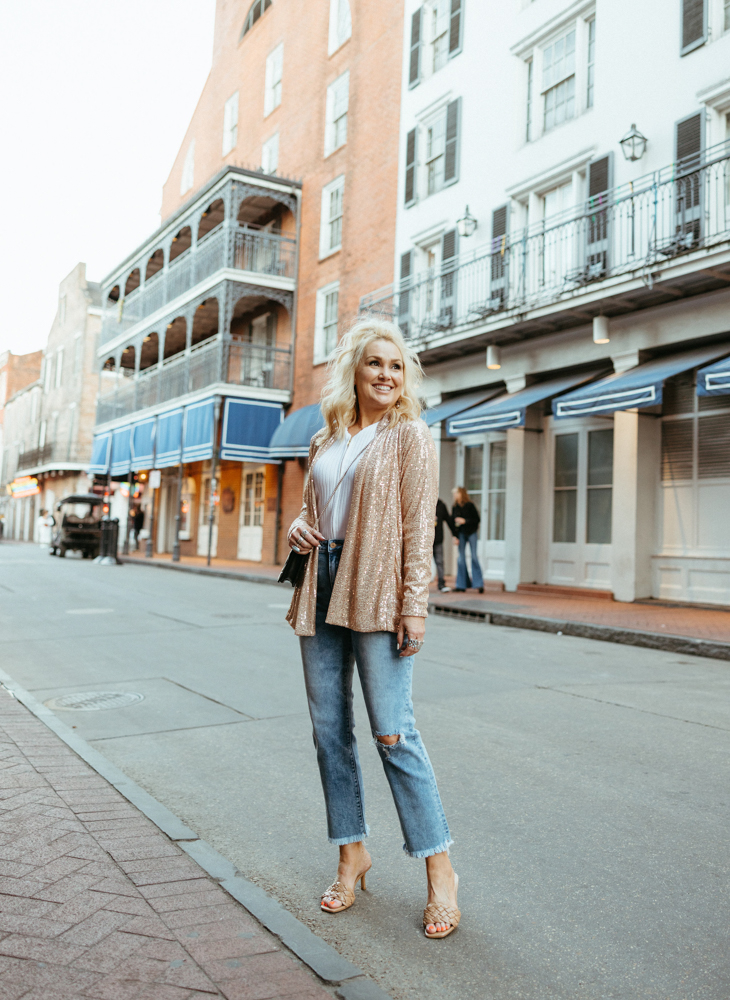 blazer  |  jeans  |  shoes  |  bag | sweater with collar tucked in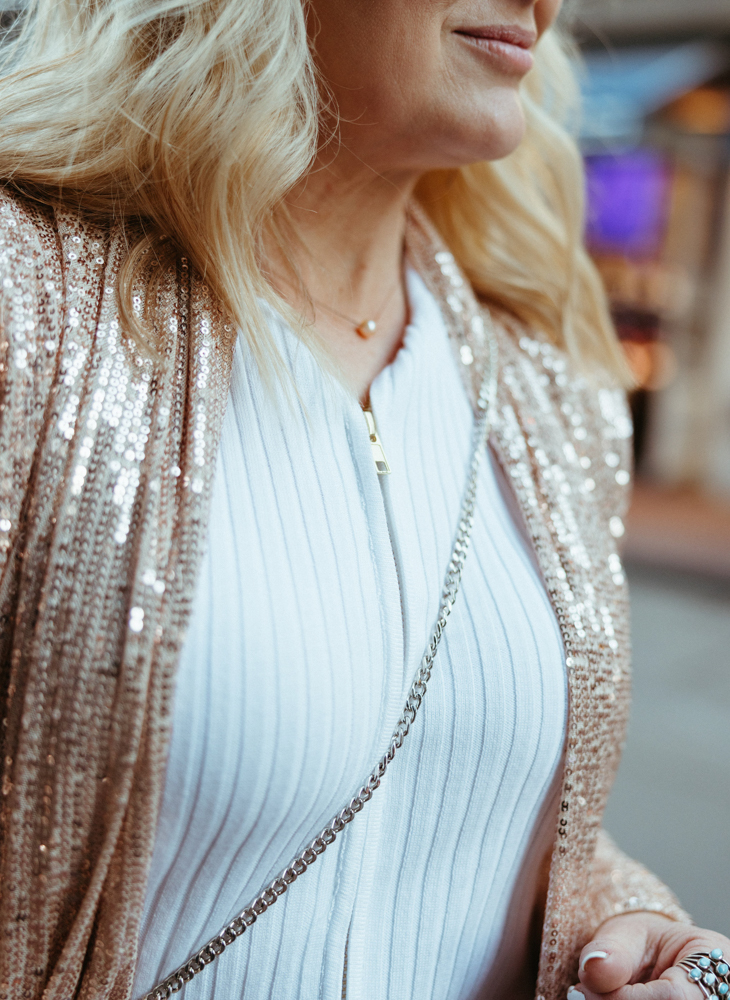 Otherwise known as @shopthebluedoor on Instagram, is a jewelry brand featuring bright colors and bold accessories.  Our dear IG friend Marada @maradachaffins gifted us each a pair of earrings, isn't that so sweet?  I picked out the Pink Pagoda earrings because they have a "Korean flair" and you know my son served a two year mission in Korea.  They are absolutely adorable! If you know me well, you know that my ears are not pierced, so I am in the process of changing them out to clips.
Here is a screenshot of them and I'll be sharing more once I can wear them.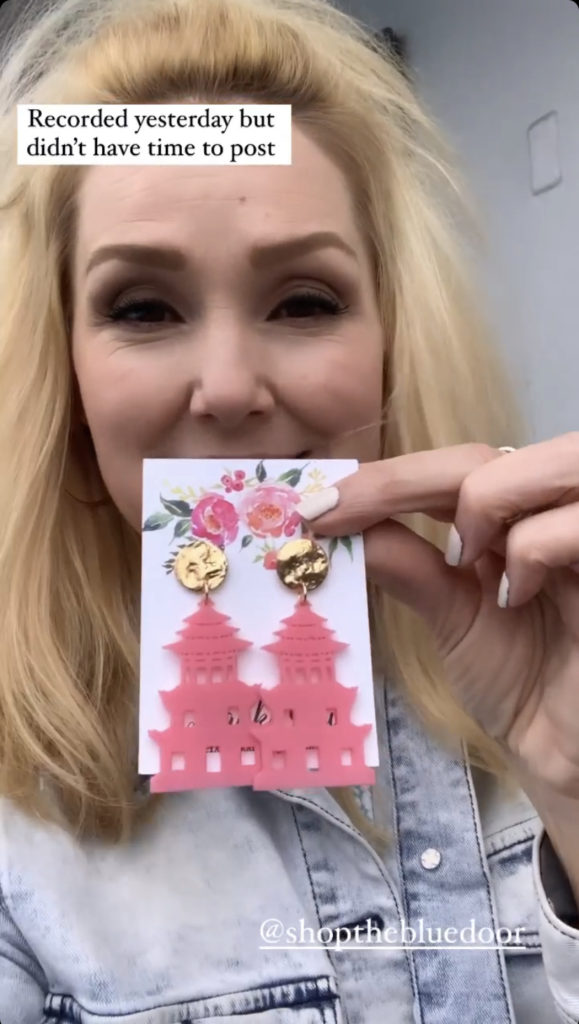 BONUS PHOTO:
This is one of my favorite photos taken in Nola.  I got a lot of questions on this outfit but I did not work with this brand.  Sharing though,  because I LOVE THESE TWO PIECES! I bought this Ribbed Cardigan Sweater in 3 different colors because I like it so much and it's only $15!  The jeans are a comfortable high waisted MUST HAVE! I adore adore adore the wide leg with the raw hem.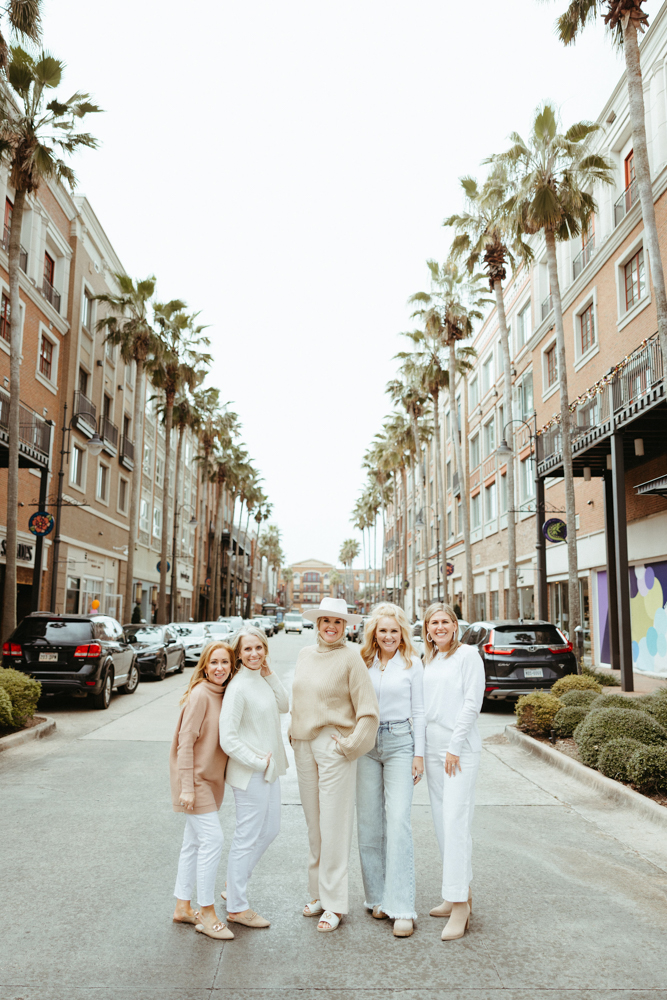 Whew!! That's it for this edition of outfits for a girls' trip!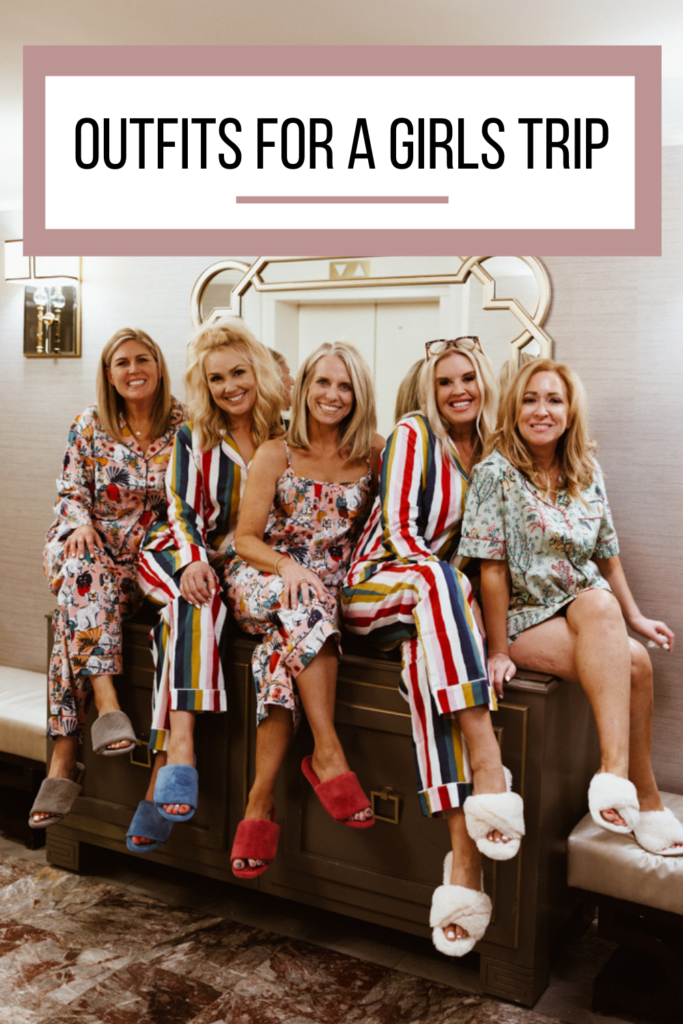 This was a big post!  If there is anything that you have questions about, or if I made a mistake on a link (there were a LOT!!) please let me know!
Now head over to the girl's blogs if you saw something you were curious about in their photos.
DARCY // LISA // MICHELLE // CINDY

Thank you so much for being here, I appreciate you stopping by my blog!
You can also find me on Instagram, Facebook, Pinterest, and YouTube.