Where We Shopped in Louisiana…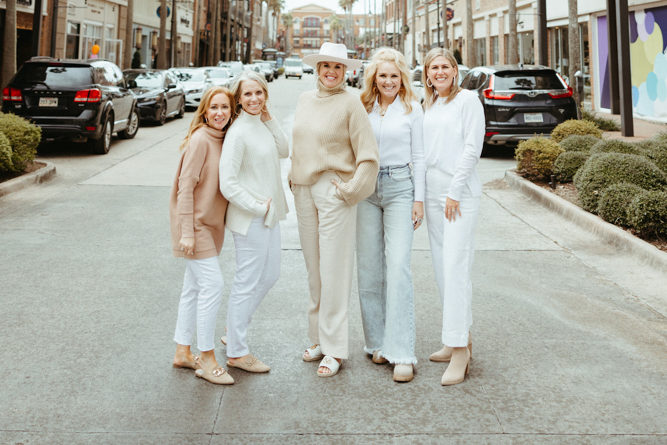 Continuing on with our New Orleans travel series…
Today is the 3rd in a series of 4 posts about our NOLA trip.  It's all about where we shopped! We hopped into Cindy's car and drove an hour and a half to Baton Rouge. That's Michelle's neck of the woods!  Perkins Rowe was hosting us for lunch and shopping. If I lived in Louisiana, I would frequent that place OFTEN for the beauty, the food, and the shopping!!! You can even live there if you want! They have a luxury living community that's similar to what we have at Gateway in SLC.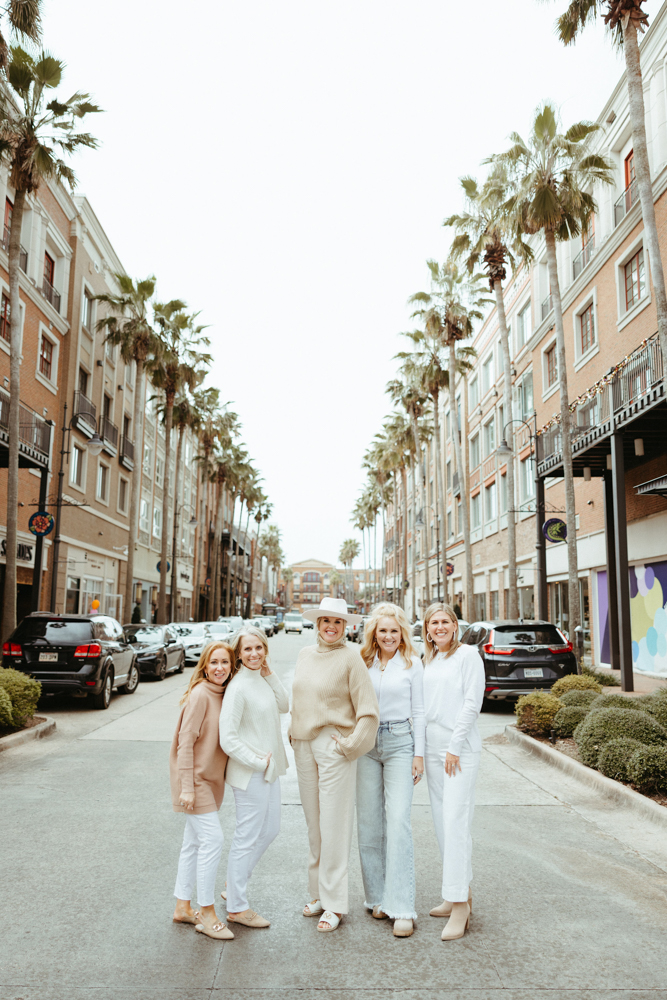 You can imagine the fun that the 5 of us fashion bloggers had in the Versona store! I had never been to Versona before, so it was a real treat! What surprised me most about Versona was the affordable prices!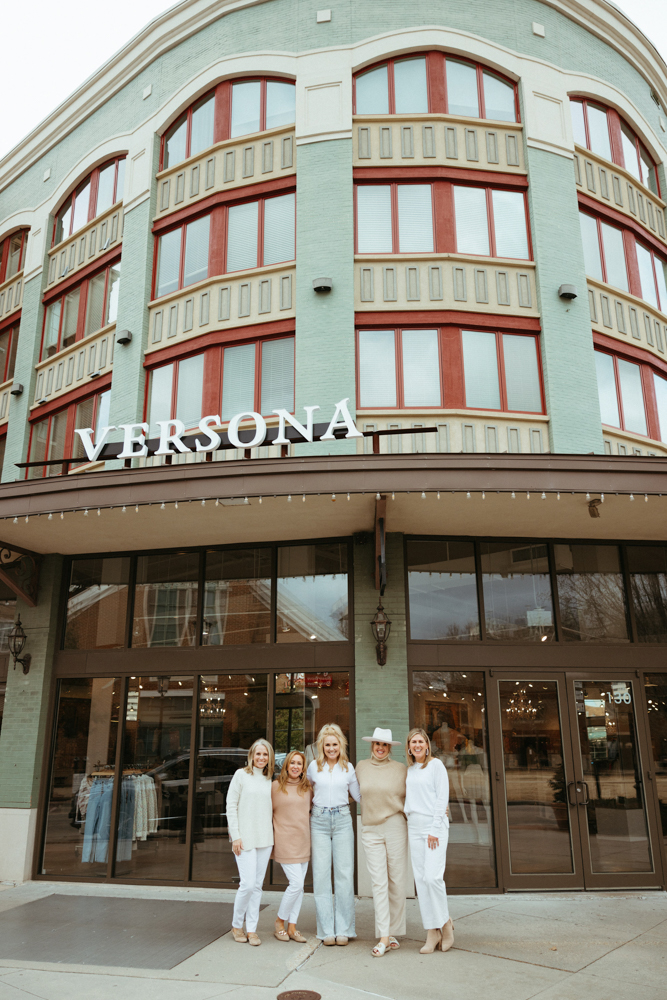 I don't have many photos because I was so deep into shopping mode that I didn't even take my camera out but once!!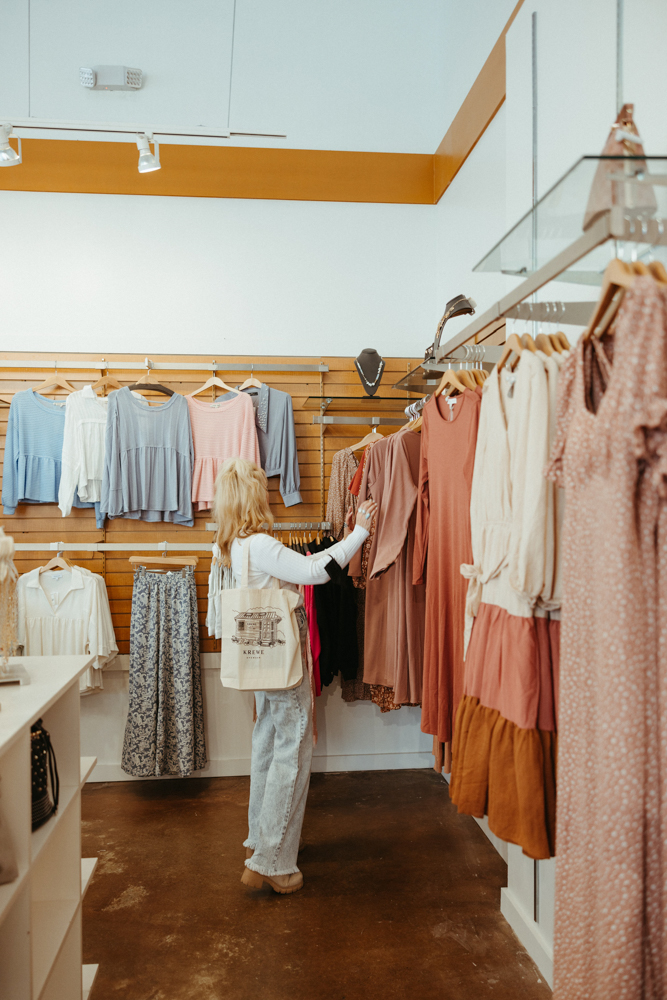 And that was to snap a boomerang of myself in the dressing room trying on a black denim jacket with fringe. Here is a screenshot of that video.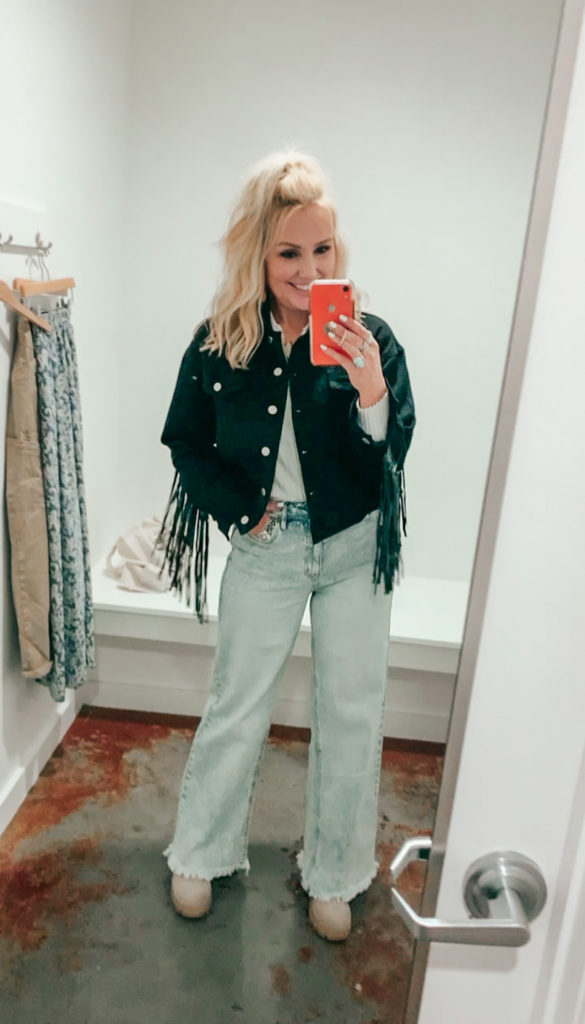 Did I come home with that jacket??
You bet I did! I've never worn anything like it before so it's kind of stepping outside my comfort zone.  But my daughter says you can make it your style if you want to… and I want to!!

I also got some black shoes… HOLD ON… did I say that??? If you know me, you know I DON'T LOVE black shoes!  I don't love how they look on me.  But I found the perfect black sandal that I will be wearing a lot.  Do you know why??  Because there is only a small strip of black. Unfortunately, they must be sold out because I can't find them online.  But they look like these silver ones only black, with a black toe strap and the other strap is clear.

The people were extremely friendly and helpful at the store and I loved every minute there.  Versona…can you please come to SLC??
Lunch at Perkins Rowe…
This happened to be the BEST MEAL OF THE ENTIRE TRIP!!!  All of us girls agreed. If you ever find yourself in Baton Rouge Louisiana, I HIGHLY recommend you head over to Perkins Rowe and eat at Francois's Grill.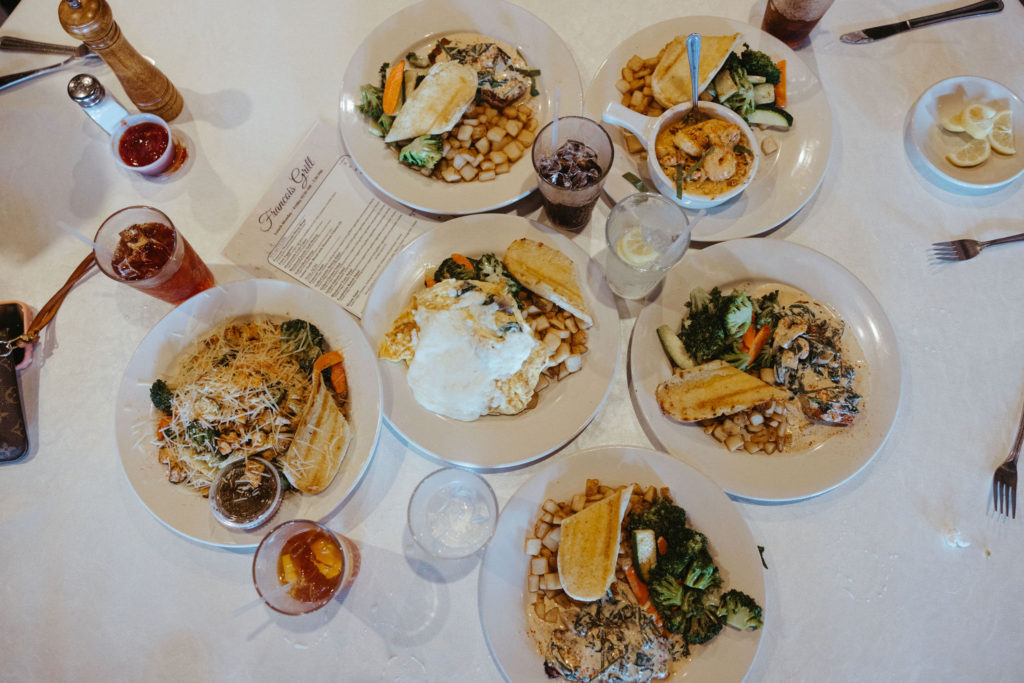 We each had something different to eat and EACH meal looked divine!  I had the Grilled Salmon topped with white wine spinach and cream sauce.  TALK ABOUT MOAN WORTHY!!!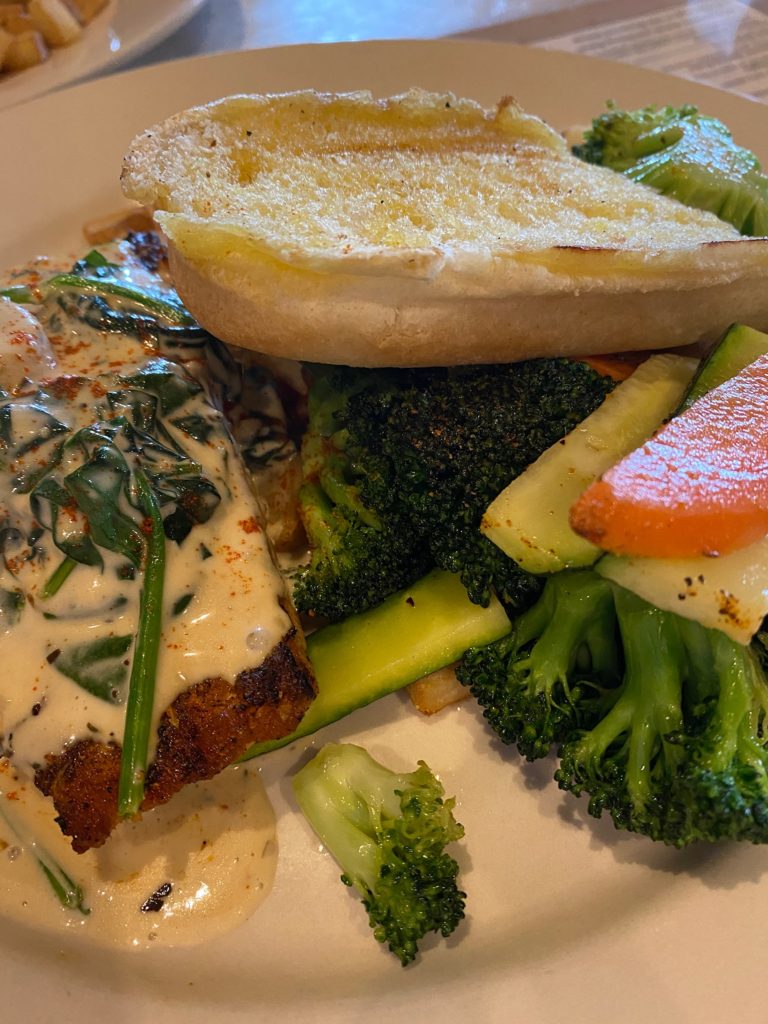 We also had another yummy meal at Bin 77 also located at Perkins Rowe.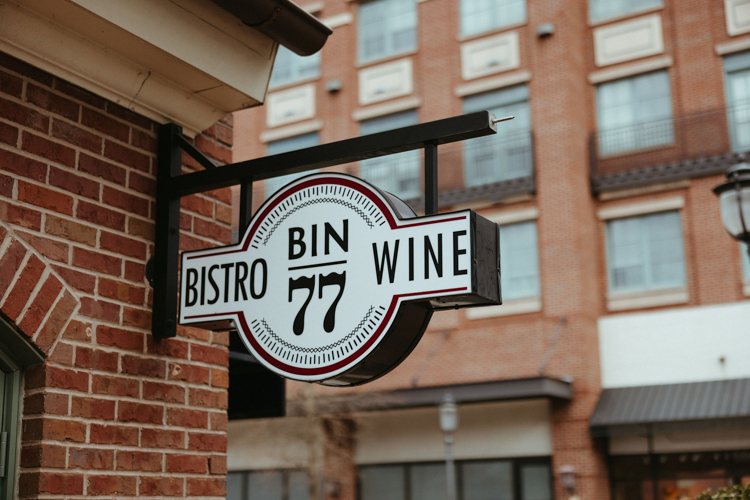 We really ate so good.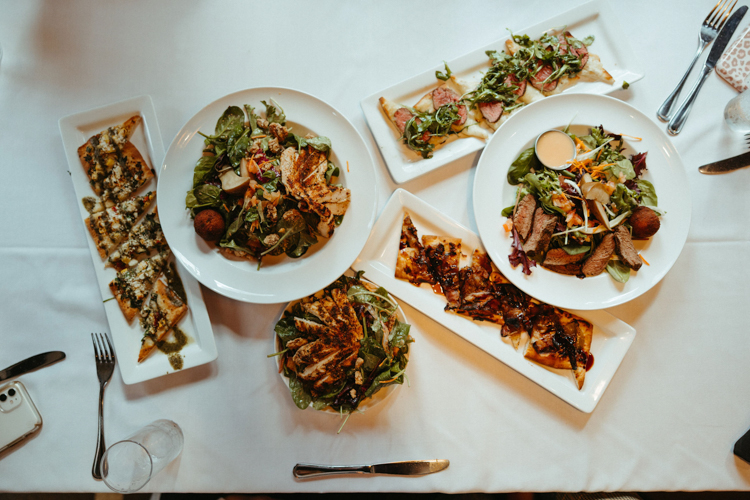 Krewe Sunglasses
OKAYYY… this is another new-to-me brand that was right there on Perkins Rowe.. Krewe Sunglasses!  Do you know about them?  They have the best and most interesting frames, inspired by the diversity in the world around us. AND I love that they have a SECOND CHANCES program… where if you accidentally break your glasses, they'll replace your first replacement pair for FREE!!! That's pretty awesome.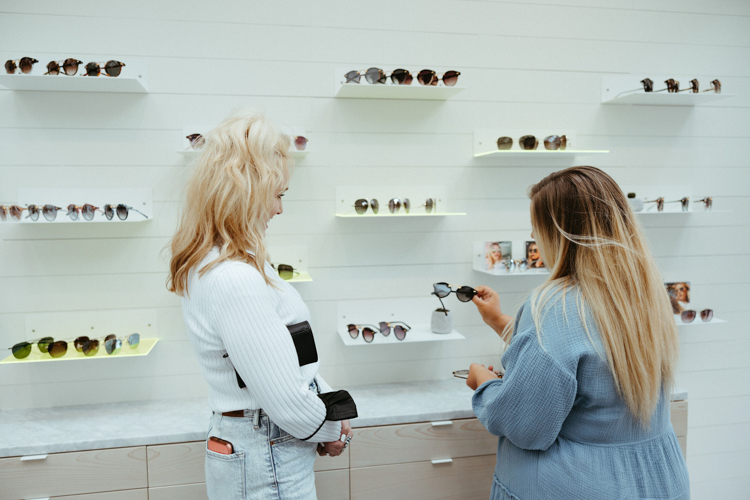 Skyler was so sweet to help us find the right shape for our faces. It was so hard to pick just one!!
Lisa and I chose the same pair, the Matte Oyster to Crystal. They are adorable!!

Loft at Towne Center
Still in Baton Rouge but a little further away from Perkins Rowe is Towne Center at Cedar Lodge. We stopped in to Loft and had a BLAST!! You know you'll ALWAYS find something there!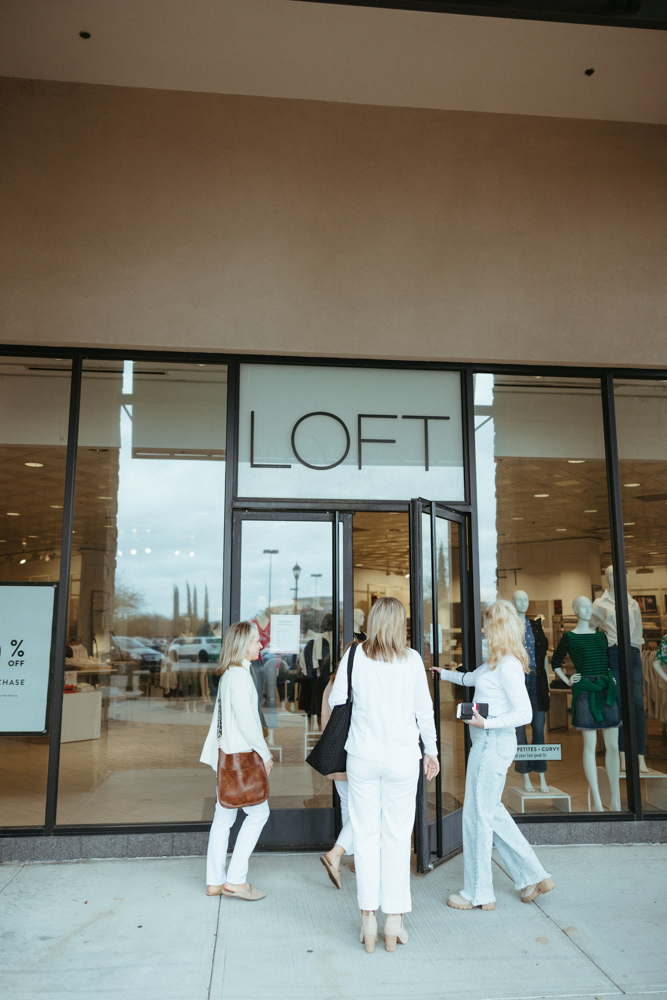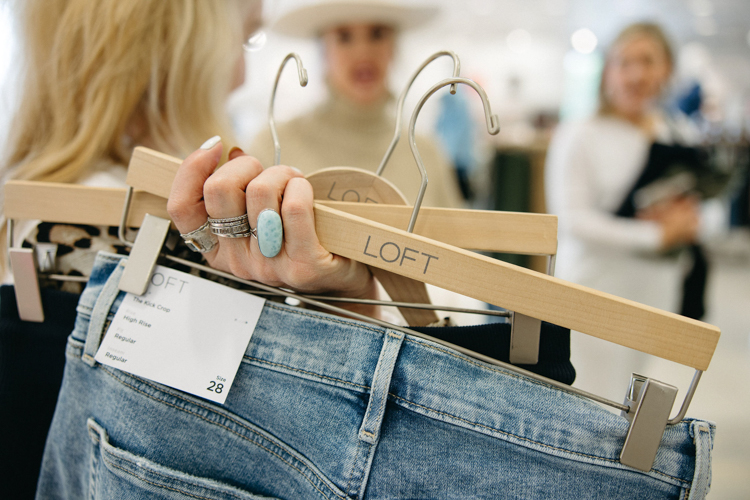 Here is a quick snapshot of the try on.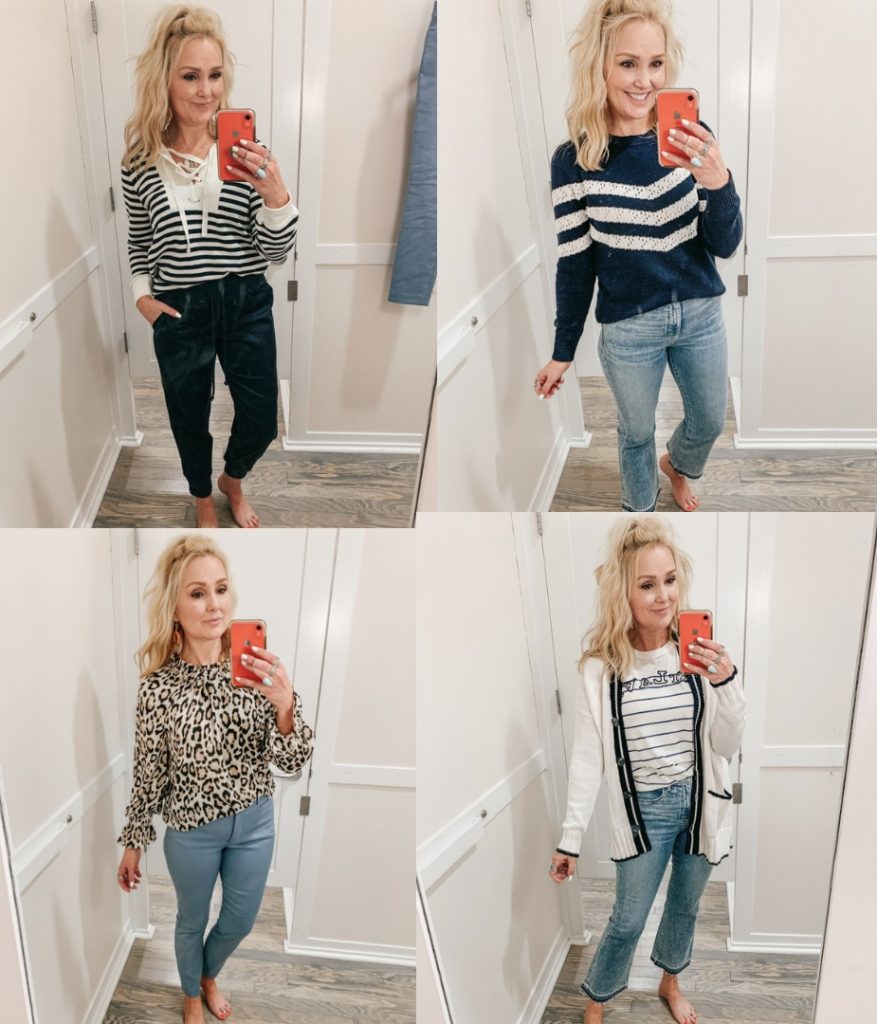 Everything I came home with is linked here, including the famous joggers that EVERYONE loved!  They are still 30% off and you'll wear them so much!  Just trust me and get them. Everyone who has bought them, loves them!!

Mignon Faget
The next stop was Mignon Faget, a jewelry store that has been around since 1969.  Unique jewelry inspired by New Orleans architecture and Louisiana wildlife, they have themed collections displayed beautifully!
They treated us so nicely! Offered us champaigne and gifted each of us one of their signature Halo Bangles, so pretty!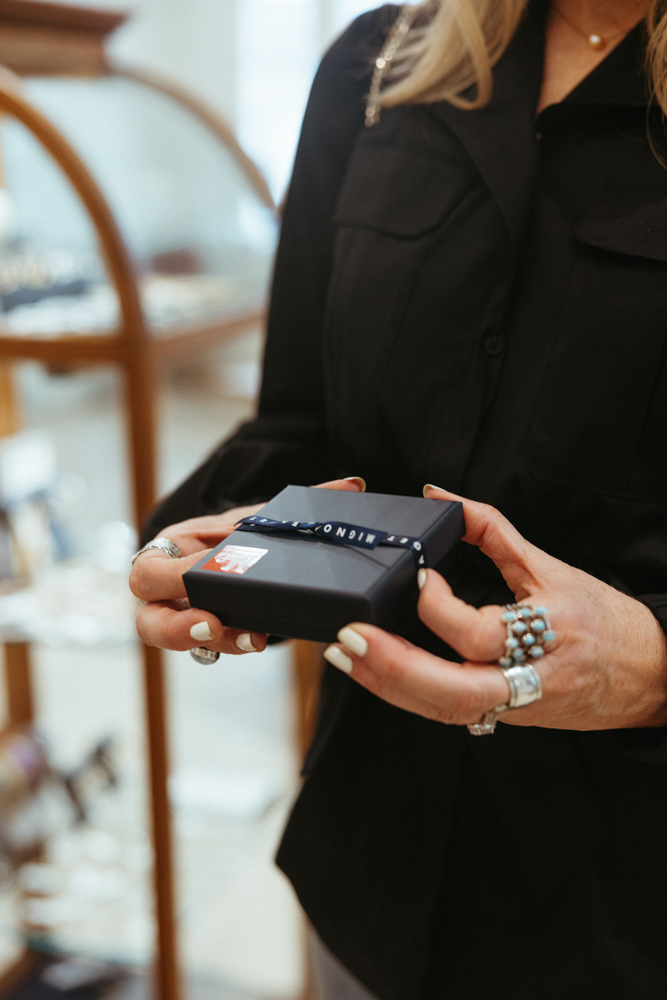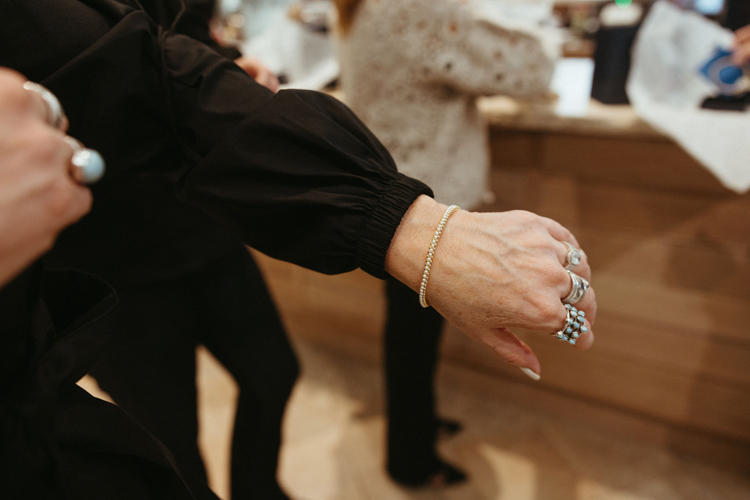 That's it for where we shopped!
Next time we need to plan for more shopping time, LOL! I'm sure there are many places we would have loved to shop but didn't have time.  Have you been?  Where is your favorite place to shop around New Orleans and Baton Rouge? Now be sure to head over to the other girls blogs for their take on where we shopped.
DARCY // LISA // MICHELLE // CINDY


In case you missed it, where we stayed and what we ate HERE.
Outfits for the trip HERE.