CORNFLAKE CHRISTMAS WREATHS…
This recipe is a family favorite for sure!  Nothing beats the crunch of these little cornflake Christmas wreaths lathered in marshmallowy goodness!! When the kids were little, I learned about Joy School.  It's a form of preschool that is taught in your own home.  It was the BEST thing for my kids.  We had a group of mothers in our little town who had kids the same age who we did it with.  If you have young children I HIGHLY recommend you check out the program HERE.
But back to the recipe!!
This recipe came to me as part of the December/Christmas Joy School curriculum and has been requested ever since!  In fact, it's a favorite of mine as well.  I have to make sure the kids are around when I make it.  If they are gone, ohhhhh goodness.  I will eat a WHOLE PAN of these little giblets!!!!
Make them as a fun after school snack or take them to your next Christmas party and listen as people rave about them!  Give them away as neighbor gifts or just make them for YOURSELF!  I mean, aren't they the cutest little wreaths?  And the best part is that they are EASY to whip up.  And even easier to form into wreaths thanks to the help of a muffin pan!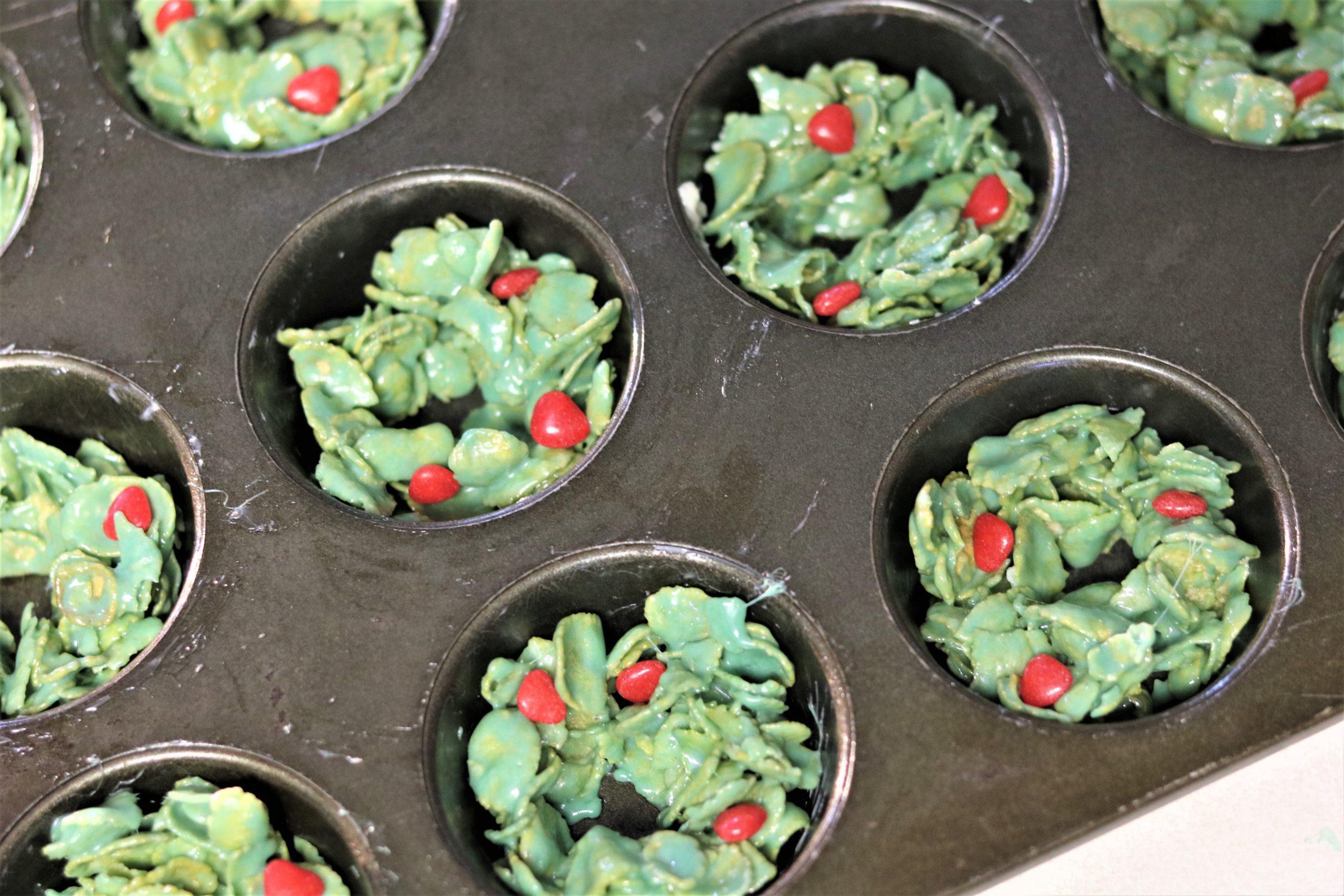 Make some of these fun and easy Cornflake Christmas Wreaths for your family!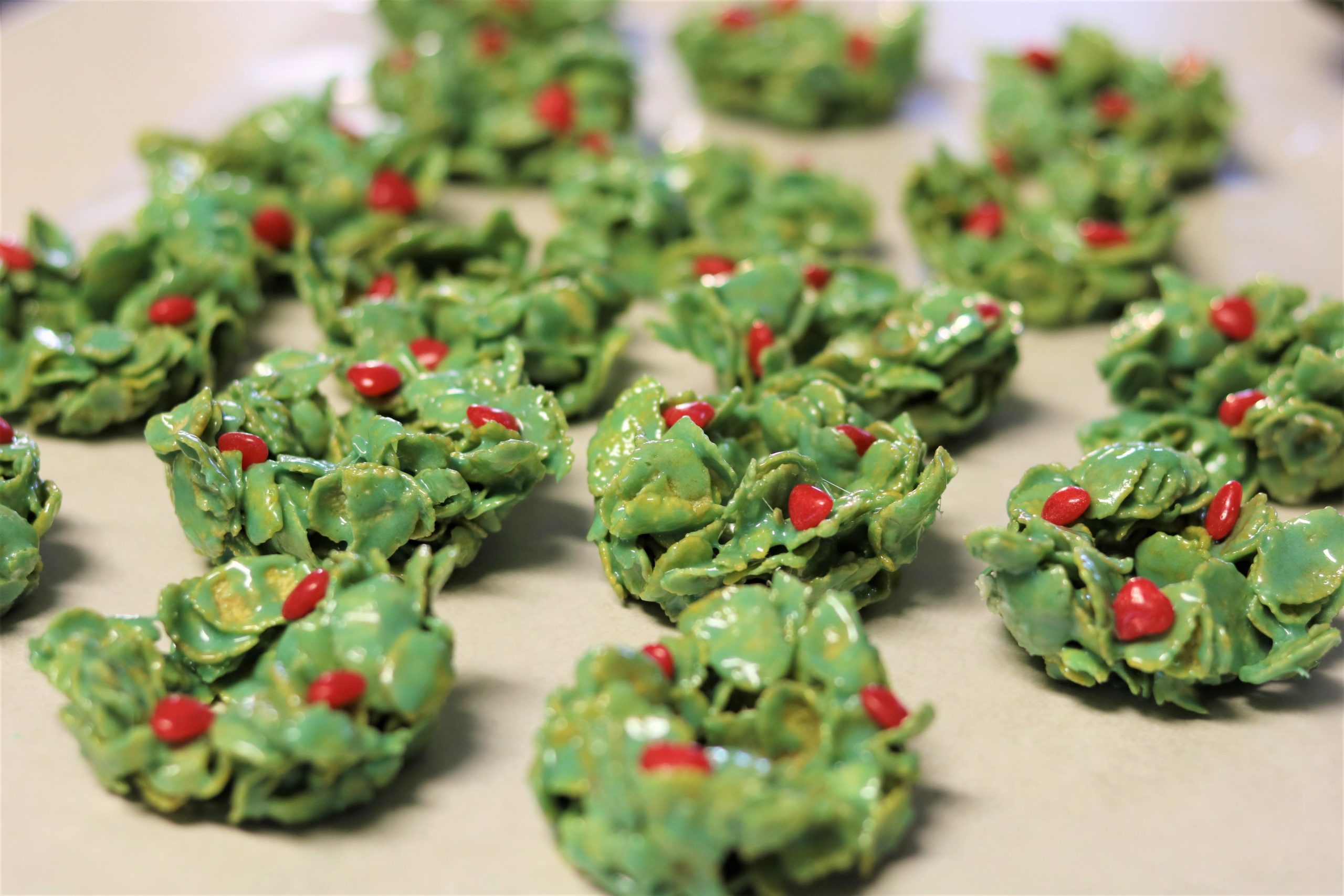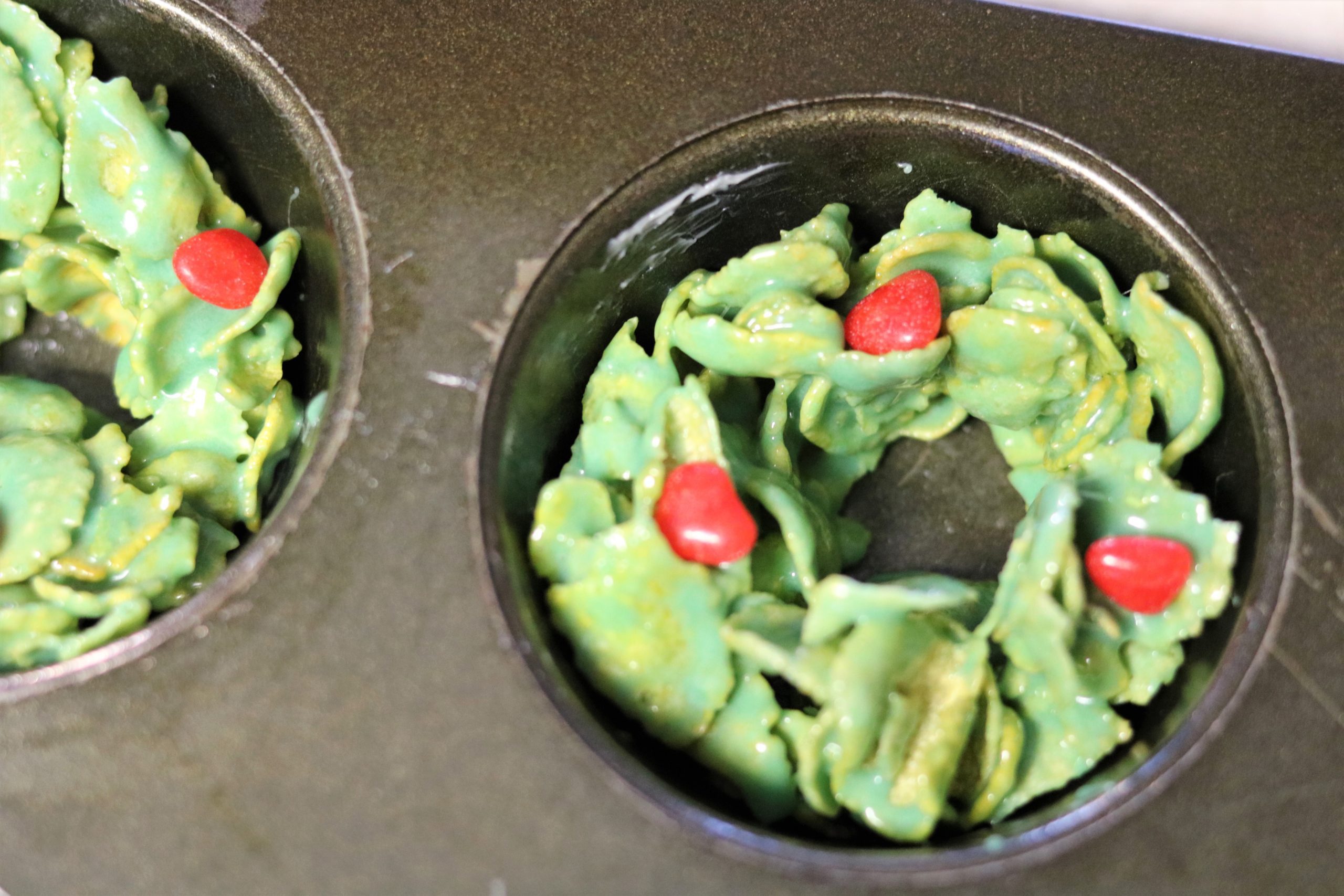 For another fun little dessert that looks like you spent LOTS of time on it even though you didn't, check out these Easy Cream Cheese Danishes.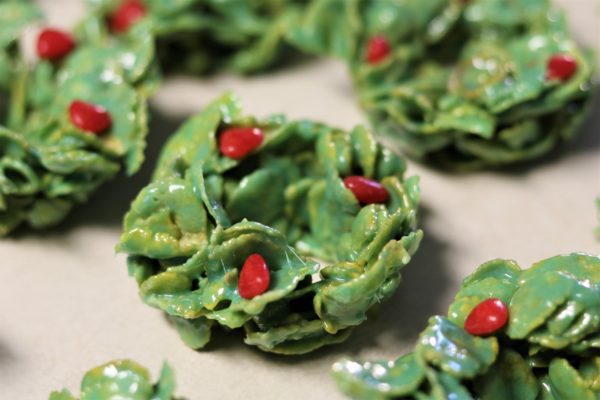 | | |
| --- | --- |
| | |
Melt butter in a saucepan and add mini marshmallows. Stir until they are all melted and the mixture is smooth.

Remove from heat and add vanilla and enough green food coloring to your liking. Pour mixture over measured cornflakes in a bowl and stir until coated.

Butter a muffin tin and scoop a heaping tablespoon of cornflakes in each cup. Using your finger, make a little hole in the center of the cornflakes to make a wreath.

Add cinnamon candies strategically to look like holly berries. Freeze. Take them out of the freezer just before serving.