MOM'S FAMOUS GRANOLA…
So, it's called Mom's Famous granola just because we love it so much.  But to be quite honest, I have not found a granola recipe that I love more!  And CERTAINLY, no store-bought recipe can come close to this!!!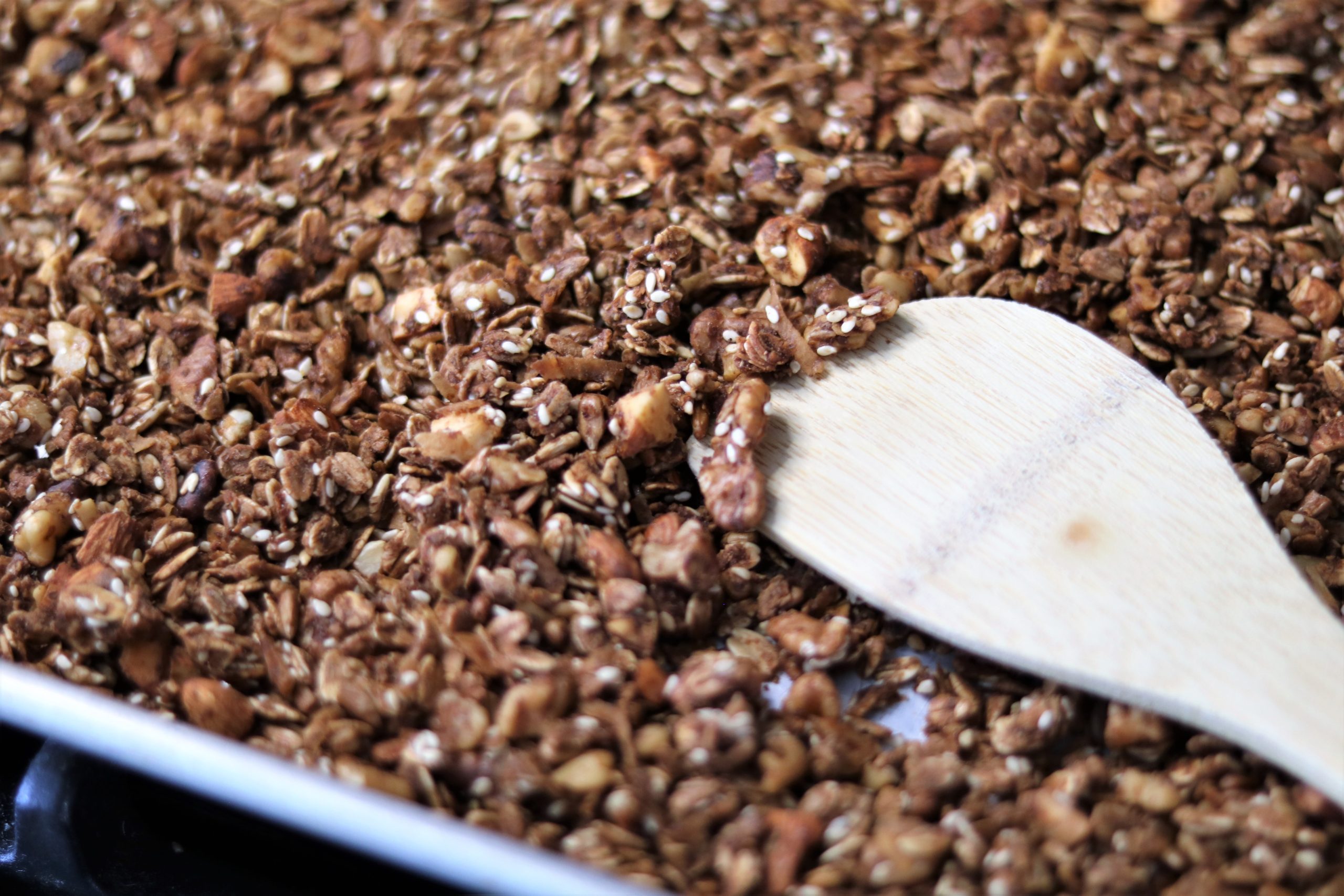 This granola I could seriously eat for each and every meal!
I remember when I was in college and I was craving mom's granola, I went to the store and spent some good money on some that I thought might be similar.  Got it home and was sorely disappointed.
Nothing beats the crunch of mom's famous granola, with all its nutty goodness, baked in a delicious syrup.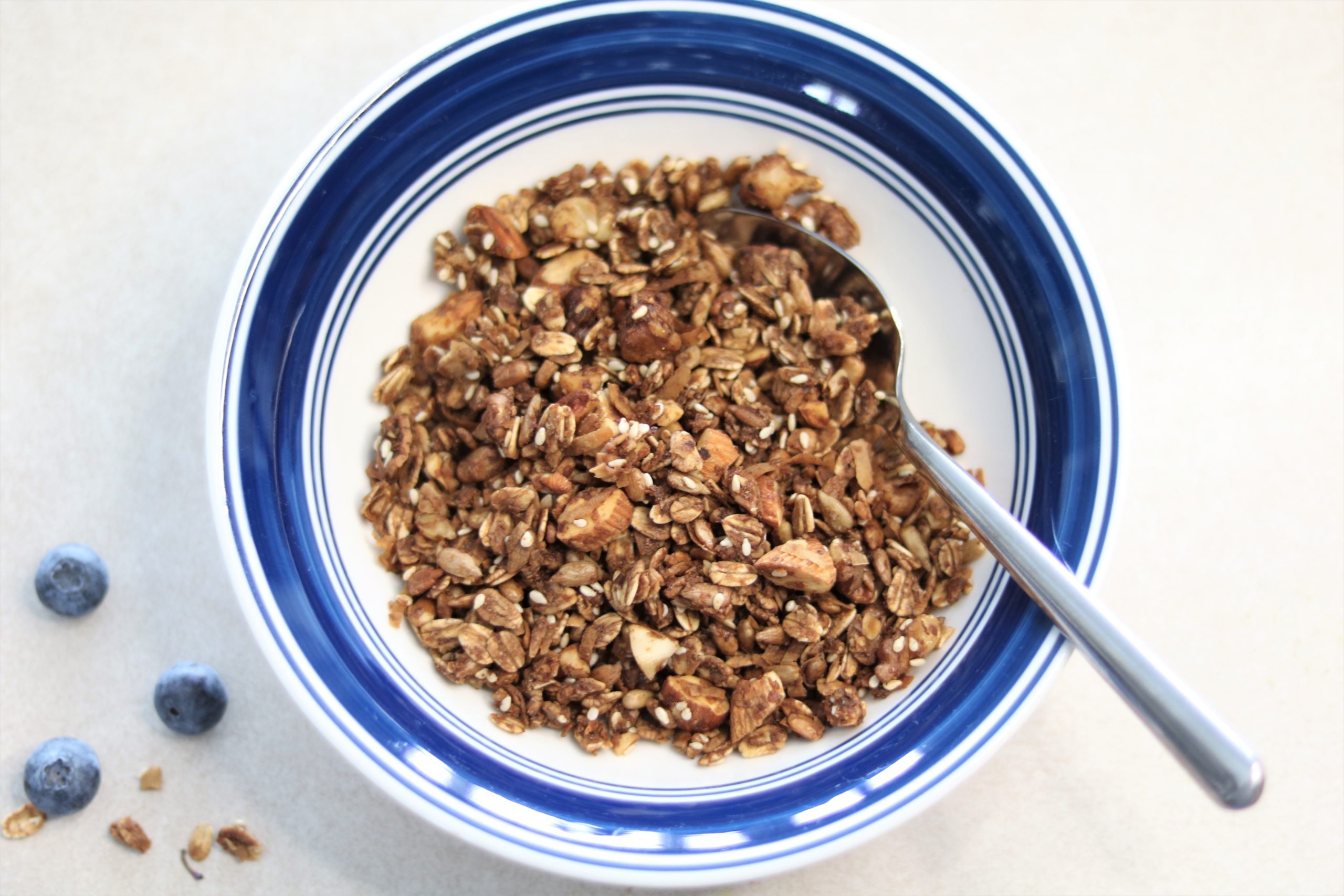 Many granola recipes that seem healthy are actually very high in fat because of the oil.  However, mom found that by substituting apple juice concentrate in place of the oil, it cuts out all that fat without compromising any of the taste!  I know this… because I did a side by side.  I was NOT going to sacrifice flavor for fat!
It's a win / win.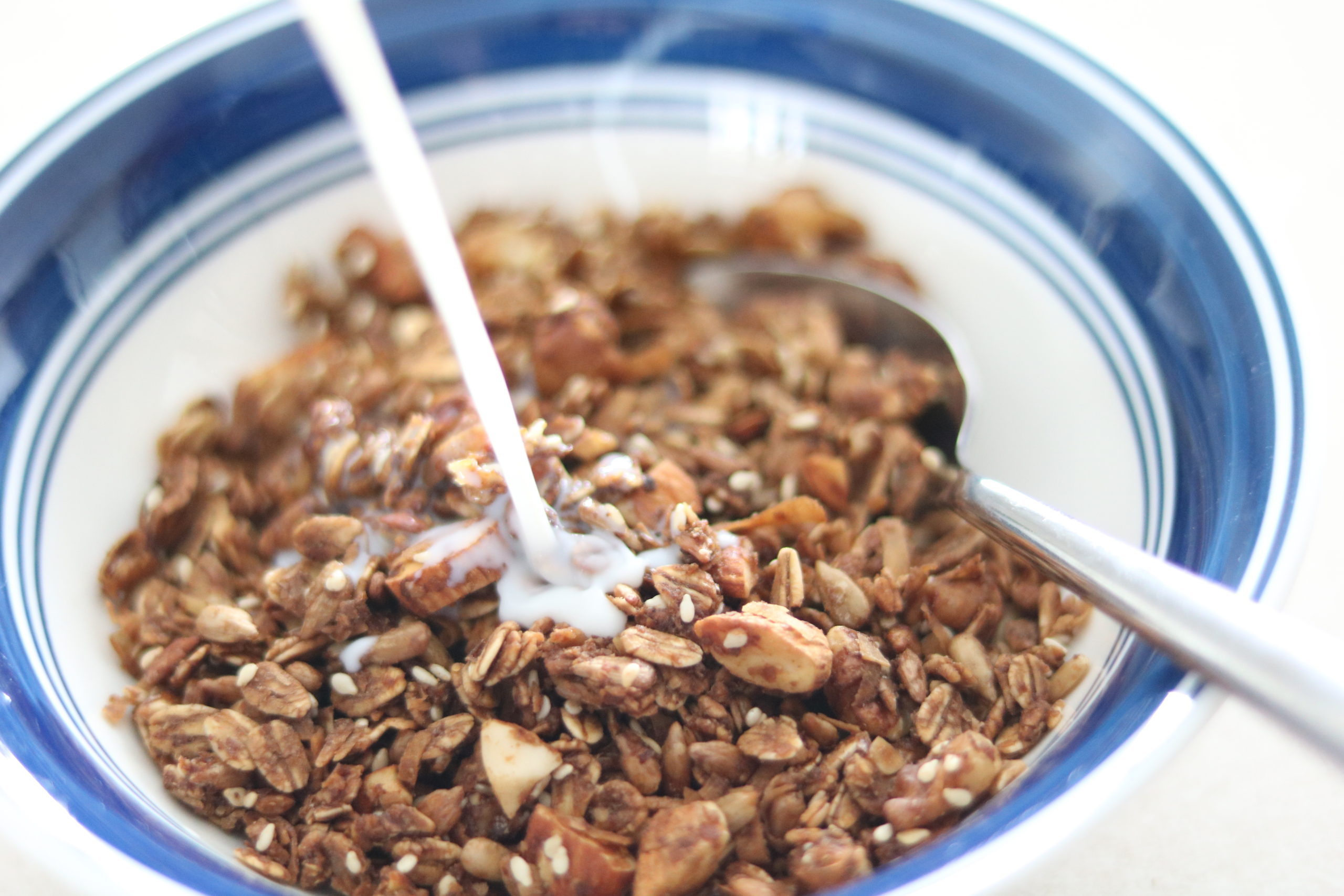 *Plus… One time I didn't have any apple juice, so I used grape juice concentrate instead.  And this last time I had apple juice concentrate but not near enough, so I grabbed what I had in the freezer.  Cherry Pomegranate concentrate! Haha!  And I STILL can't taste the difference.
STILL… just as good!!
I think you can literally use any fruit juice concentrate option.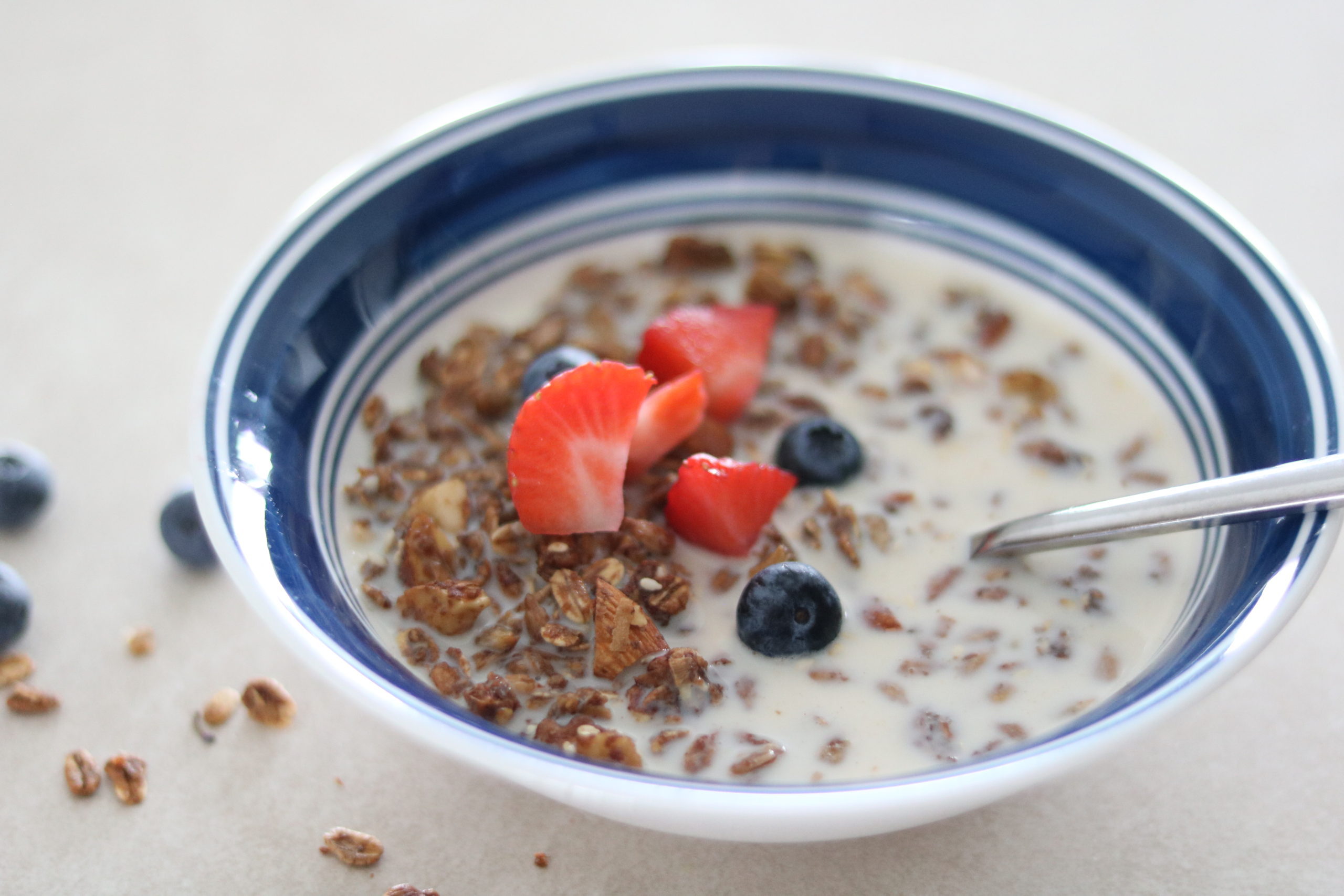 It's a keeper, I'm telling you.
Thanks Mom!
If you liked this recipe you might like
THIS ONE
too!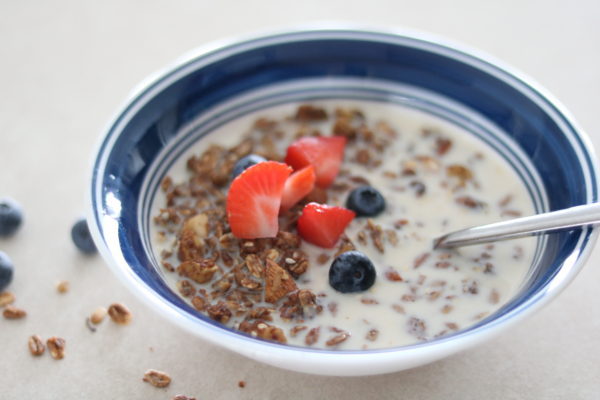 | | |
| --- | --- |
| | |
Preheat the oven to 300°.

In a large mixing bowl, combine the first 7 ingredients.

In a saucepan, heat the brown sugar, water, apple juice concentrate, honey, molasses, salt, cinnamon, and vanilla until heated through. Stir over oat mixture and stir to coat.

Pour granola into several 9X13 pans or jelly roll pans. There will be a lot! Bake for 30 minutes. Stir. If you like it crunchier, bake 15 minutes longer.

Store in a covered container.
You can 1 1/2 times the syrup amount.