THE DIY CROPPED DENIM JACKET…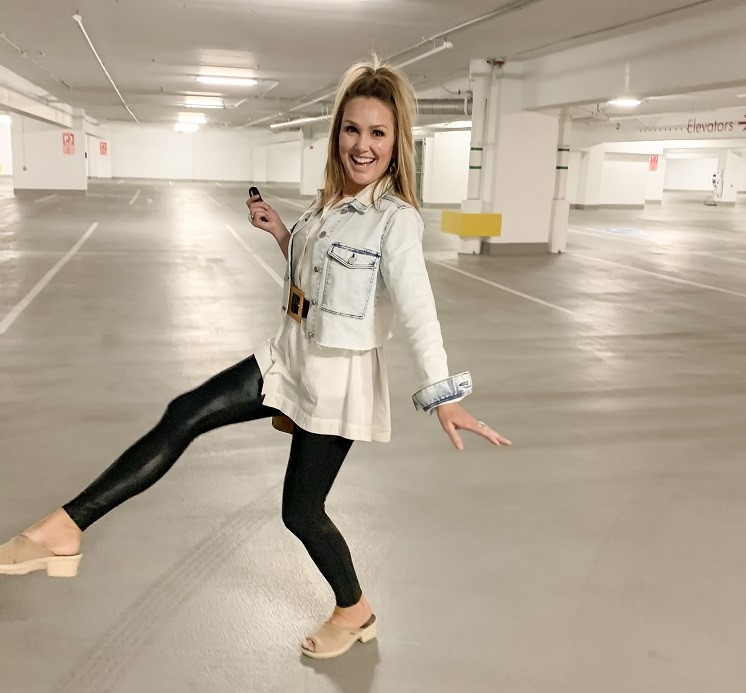 Happy Monday!  Today I wanted to share with you a
DIY cropped denim jacket for Fall.
Why did I crop it?
Good question!  I have a few denim jackets in my closet that I like to wear.
Some are dark denim and some are light.
But all of them are the traditional length.
Depending on what I'm wearing underneath the jacket, the traditional length can look a little boxy.
And there are some outfits that I wanted the length to hit a little higher, right near my waistline.
To me, that gives a more feminine look; accentuating the thinnest part of most women.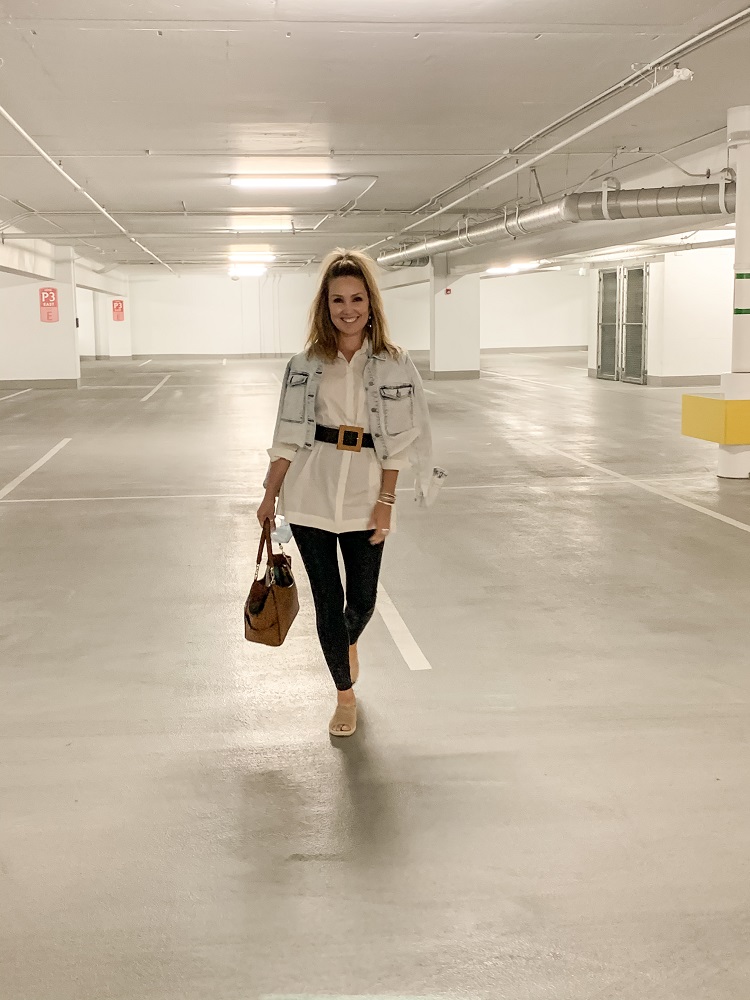 HERE is the exact denim jacket that I'm wearing:

Cropping it is SIMPLE!
All I did was take a pair of fabric shears and cut off just slightly above the bottom band.
That's it!
As I've been wearing and washing it, the strings are getting stringier and I LOVE THAT!
Truly this cropped denim jacket can be worn with just about anything!
It can be the companion to your dress on Sunday or it can be worn over a T-shirt and jeans.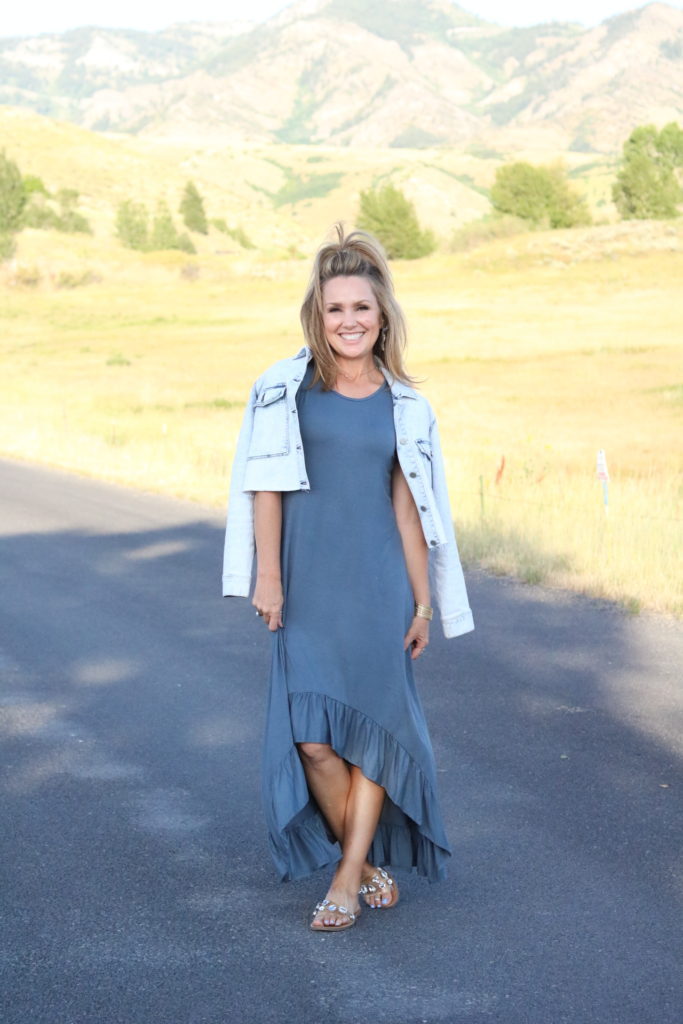 It's so versatile and is the perfect THIRD PIECE option for a more interesting look.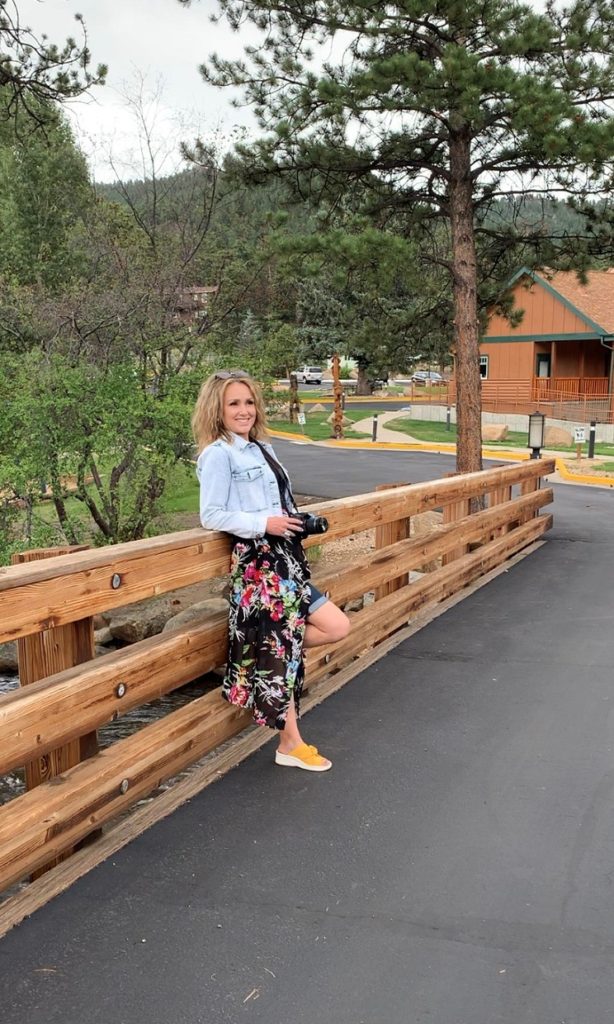 JACKET // SHORTS // SIMILAR KIMONO // SHOES
Even while the weather is hot a cropped jacket can elevate a look without making you sweat!
For example, last week I wore it to an event.
It was cold in the morning, but in the afternoon I didn't need the extra layer.
Just taking my arms out of the sleeves gave me relief while still "wearing" the look.
BONUS: You don't have to carry it around in your hands!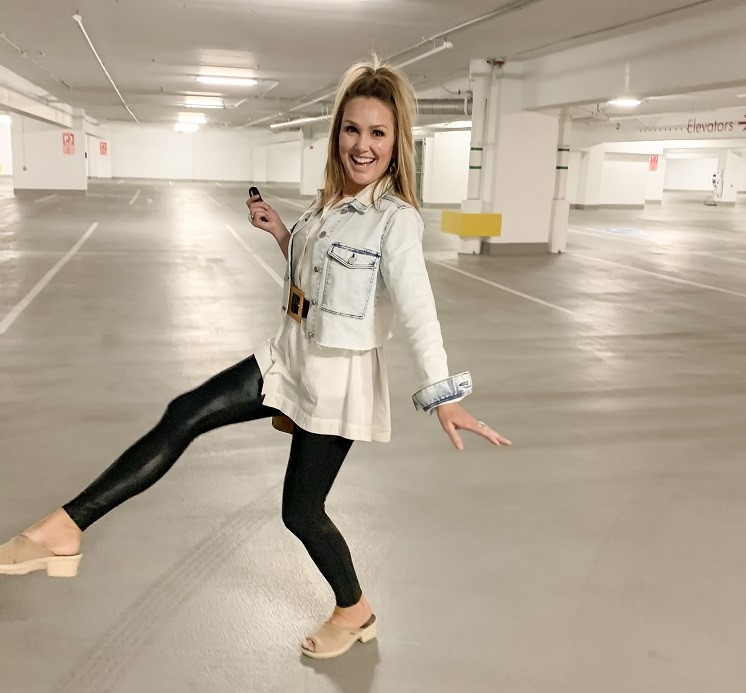 LEGGINGS // SIMILAR OVERSIZED TOP // BELT // SHOES
You will love it!
I truly didn't know how much I would love this jacket after I cropped it.
It's seriously the one that I grab ALL. THE. TIME!!
I styled it with a baseball tee dress HERE and you can see what it looked like before I cut off the band.
Please let me know if you have ever cropped yours!
And do you plan on doing it now?
Thank you for stopping by my blog!
I am also on Instagram, Facebook, and Pinterest.
Love, love love!