Best Tops To Wear With Faux Leather Leggings…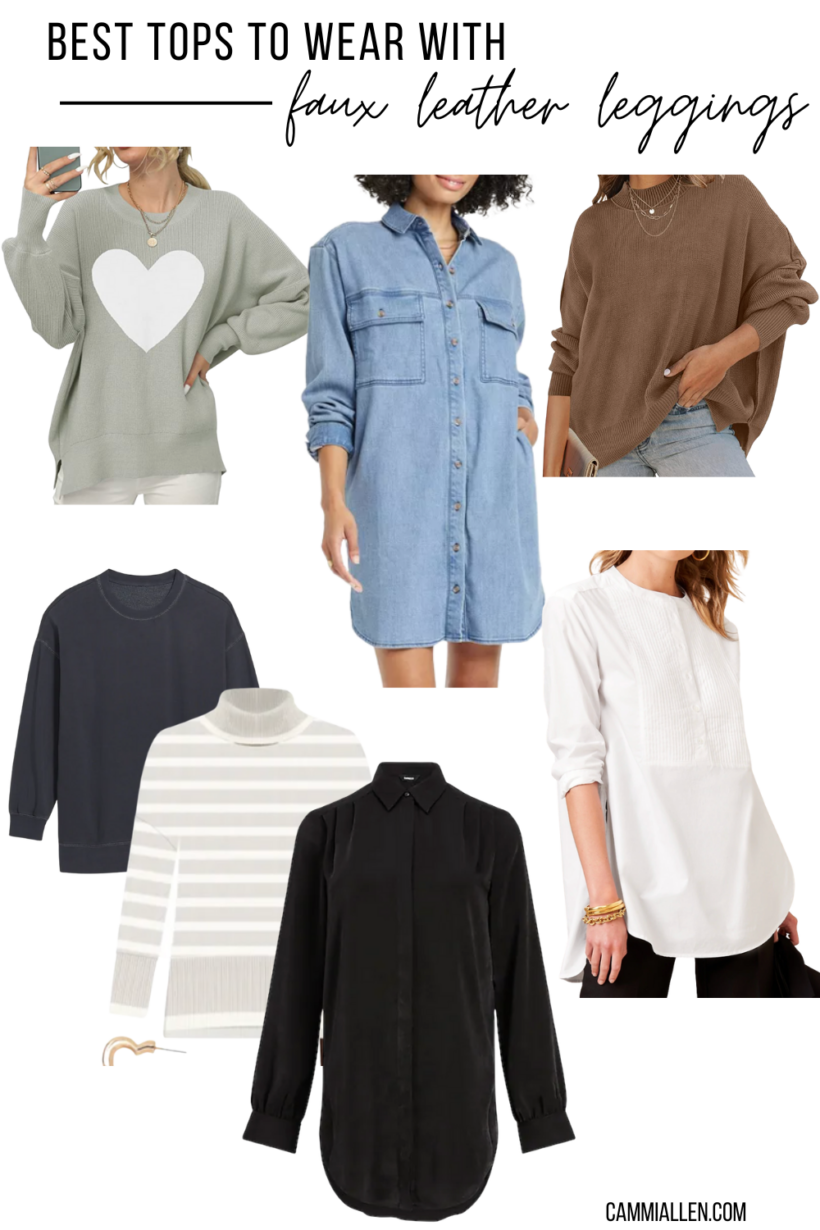 Faux leather leggings are one of the season's hottest items so let's talk about the best tops to wear with them!
Best tops to wear with faux leather leggings
First, we need to establish that I am a modest girl.  In my opinion, faux leather leggings look best when your backside is covered.  That is…unless you are 20 years old and in the best shape of your life!! Which most of us are not. So I think longer tunics, sweaters, and shirts look best with them.  Here are a few of my personal favorites.
Next, let's talk about these leggings.
The best faux leather leggings really are from Spanx.  There are lots of options out there and having tried several, I can wholeheartedly recommend these!! It took me a while before I pulled the trigger on them but when I wore them the first time… I was IN LOVE!!!
Now… here's my other recommendation. definitely size up. I usually wear a medium in bottoms but as I mentioned in THIS POST 
I sized up TWO sizes for comfort and I do not regret it one single bit!  You can read about that struggle HERE. Yes… these are an XL!!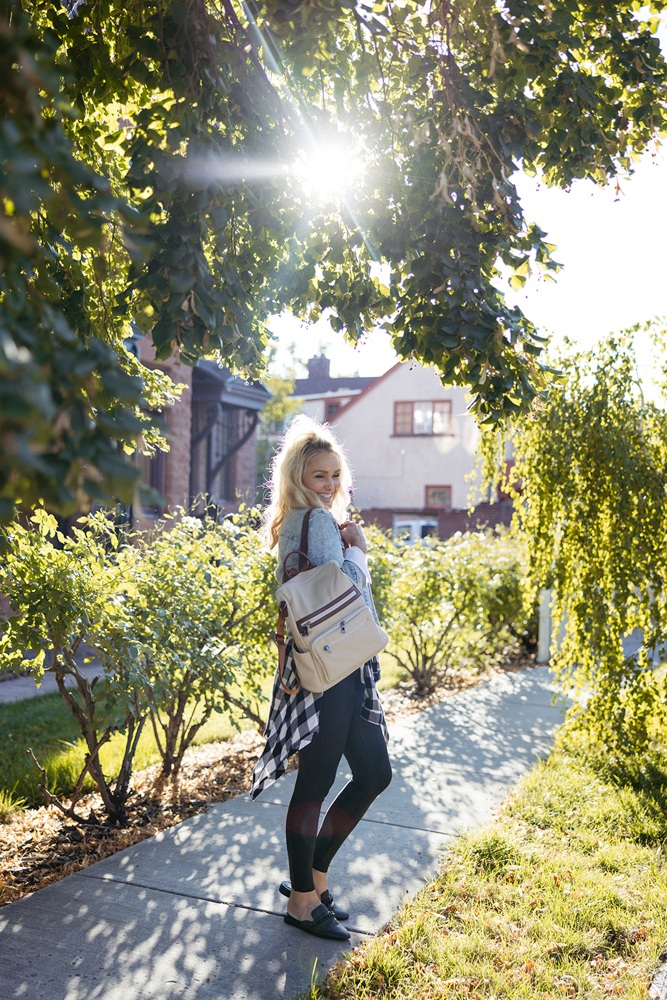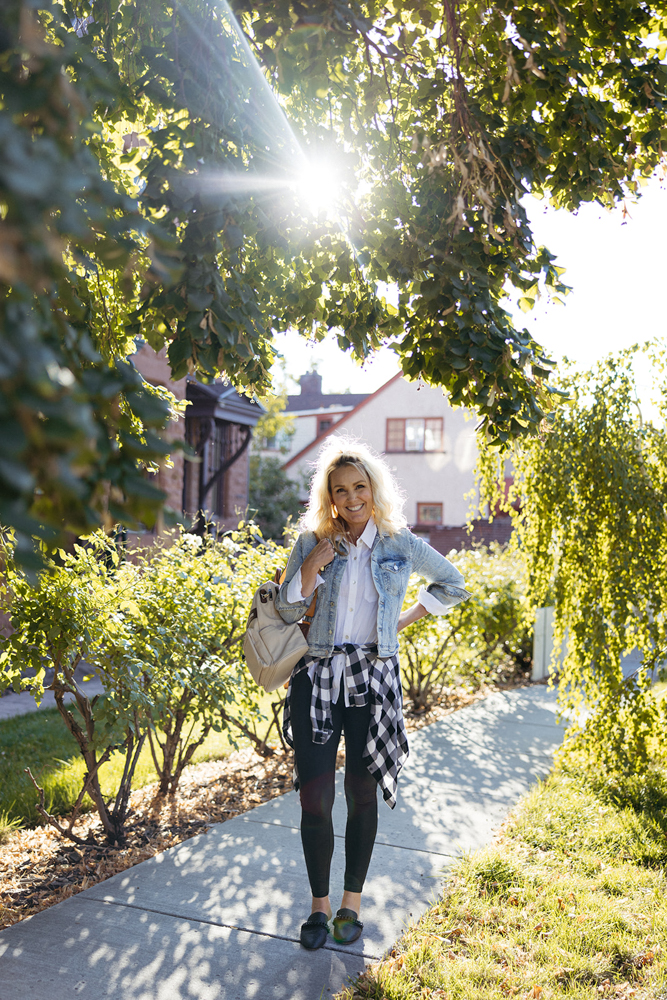 In this outfit, I chose to wrap a flannel around my waist since the white button-up shirt wasn't long enough… plus I just like the look. It gives the outfit a more casual look.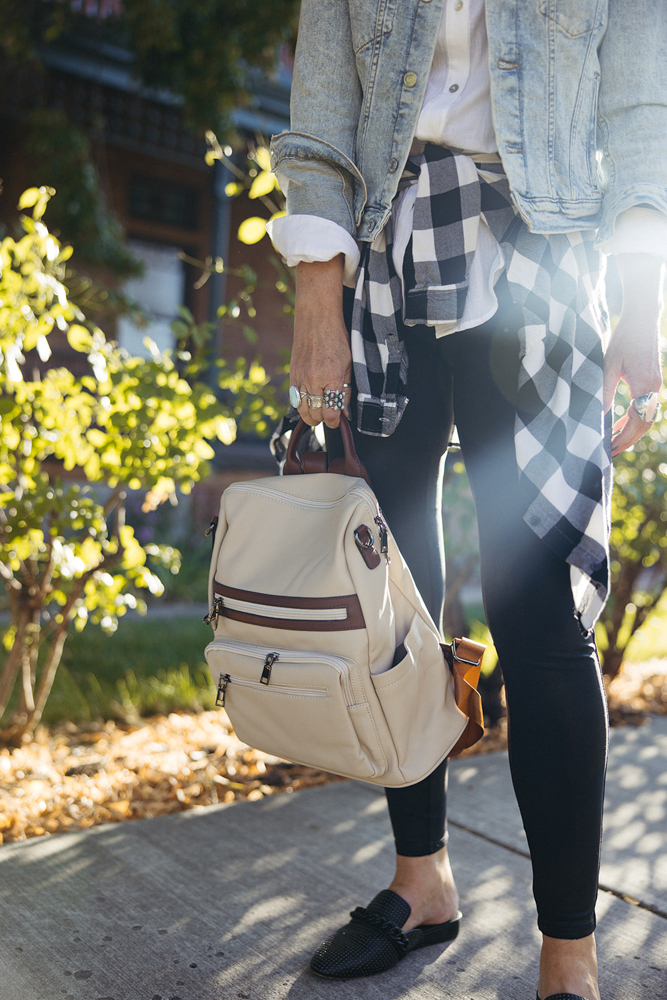 leggings  |  white button up  |  jacket – similar |  shoes  |  flannel – similar |  backpack
This cable knit sweater is a great option and timeless, and it's still available!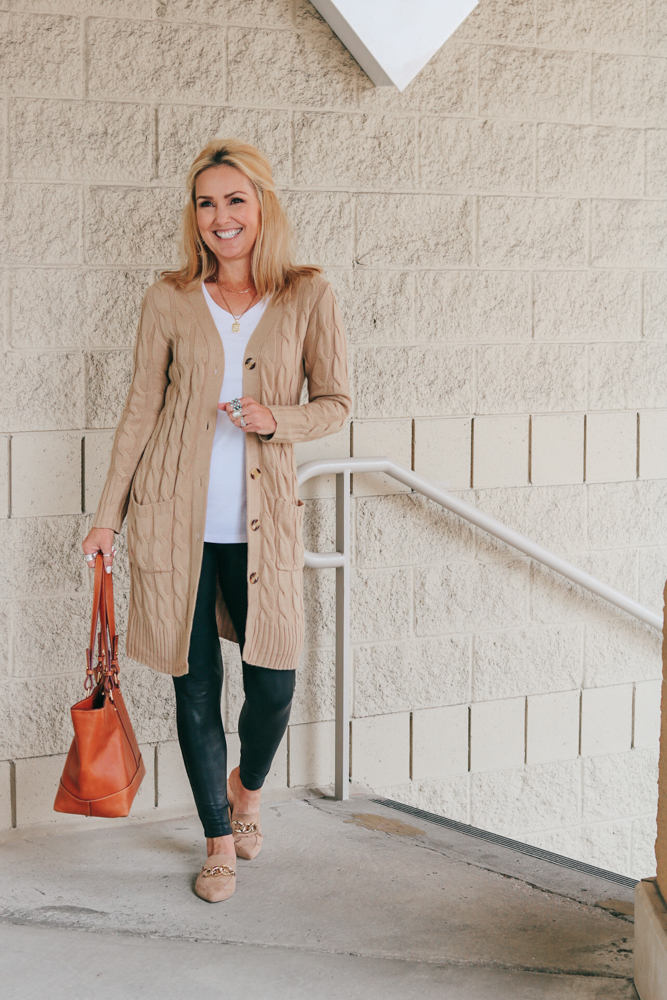 leggings  |  white tee  |  cardigan  |  shoes  |  bag – similar
Here are a few more tops that would be great with faux leather leggings!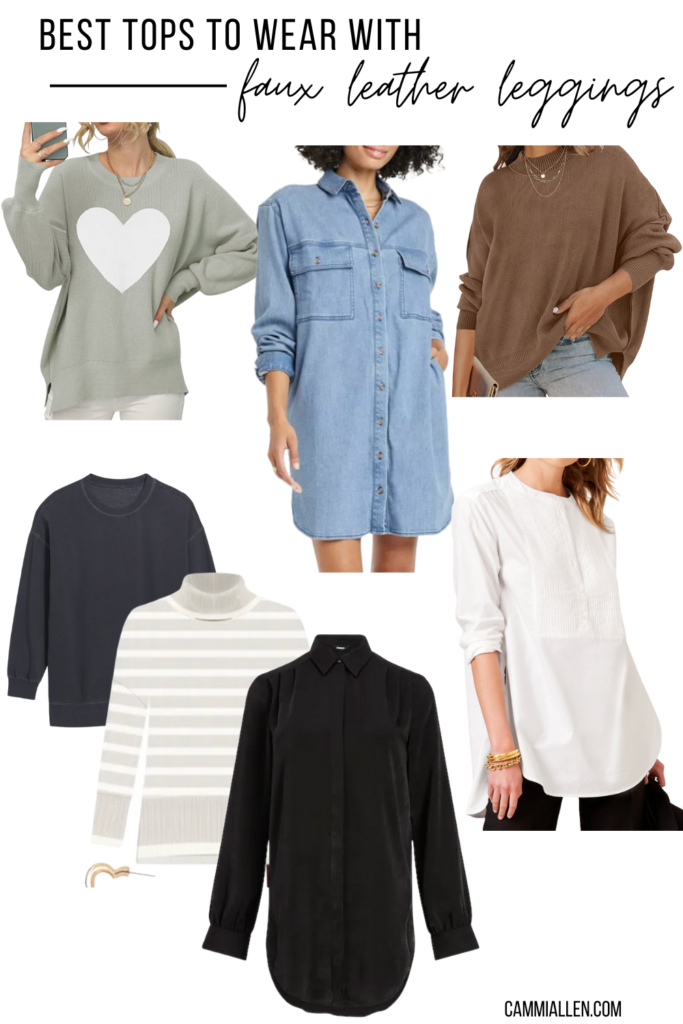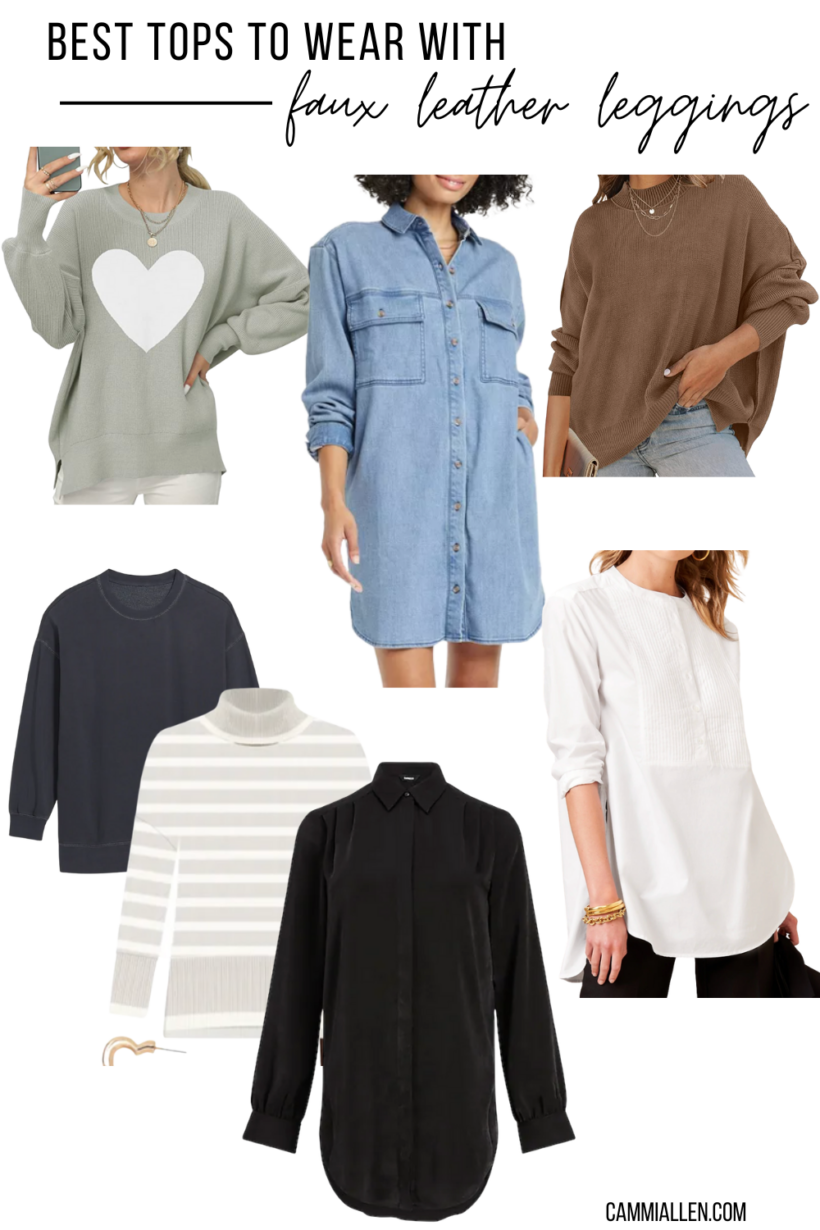 heart sweater  |  blue chambray shirt  |  brown sweater  |  grey tunic  |  striped tunic  |  white tuxedo tunic  |  black button down 
Do you agree with my top suggestions?
The good news is that there are so many longer tunics and button down shirts out there and plenty of ways to wear faux leather leggings!!
Thank you so much for being here, I appreciate you stopping by my blog!!
You can also find me on Instagram, Facebook, Pinterest, and YouTube.

Did you catch the series of Teacher Outfits? Click HERE!
Are you making a winter porch pot this year? Click HERE to learn how!
How to reset your body after all the Halloween Candy HERE.