7 Days of Teacher Clothes – Day 6…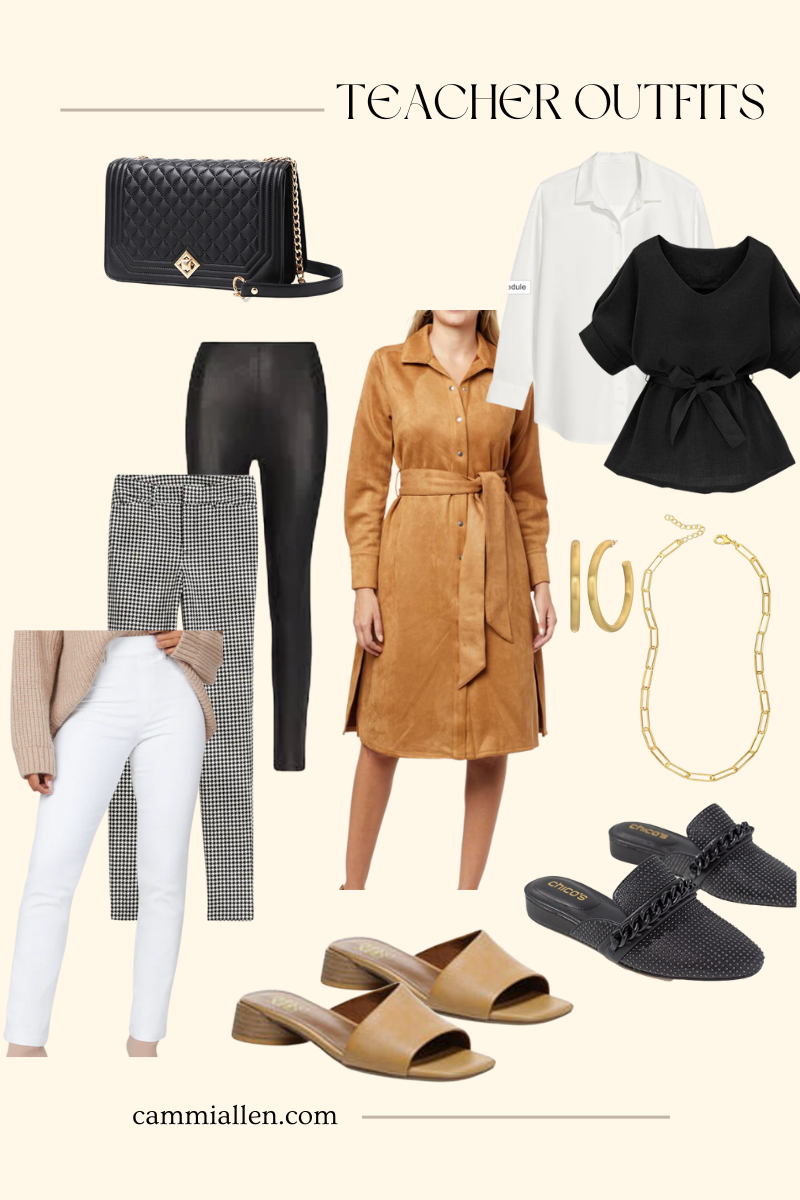 Today's teacher clothes idea includes one of my favorite things… a button-down dress!! Why is it one of my favorites?  Because you can wear it open or closed!
Teacher outfits – Day 6
This dress is a Belted Faux Suede dress that you can find HERE.  It comes in black too but I really love this camel color.  The fabric is so soft and great because it's machine washable and moves and drapes easily. It snaps down the front and it's made so well that gaping between the snaps is not a problem at all!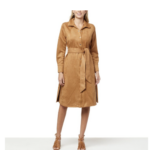 Wear it as a dress
Here I am wearing it with a simple pair of booties and my cute world map bag.  These booties are on sale, and they are SUPER good quality!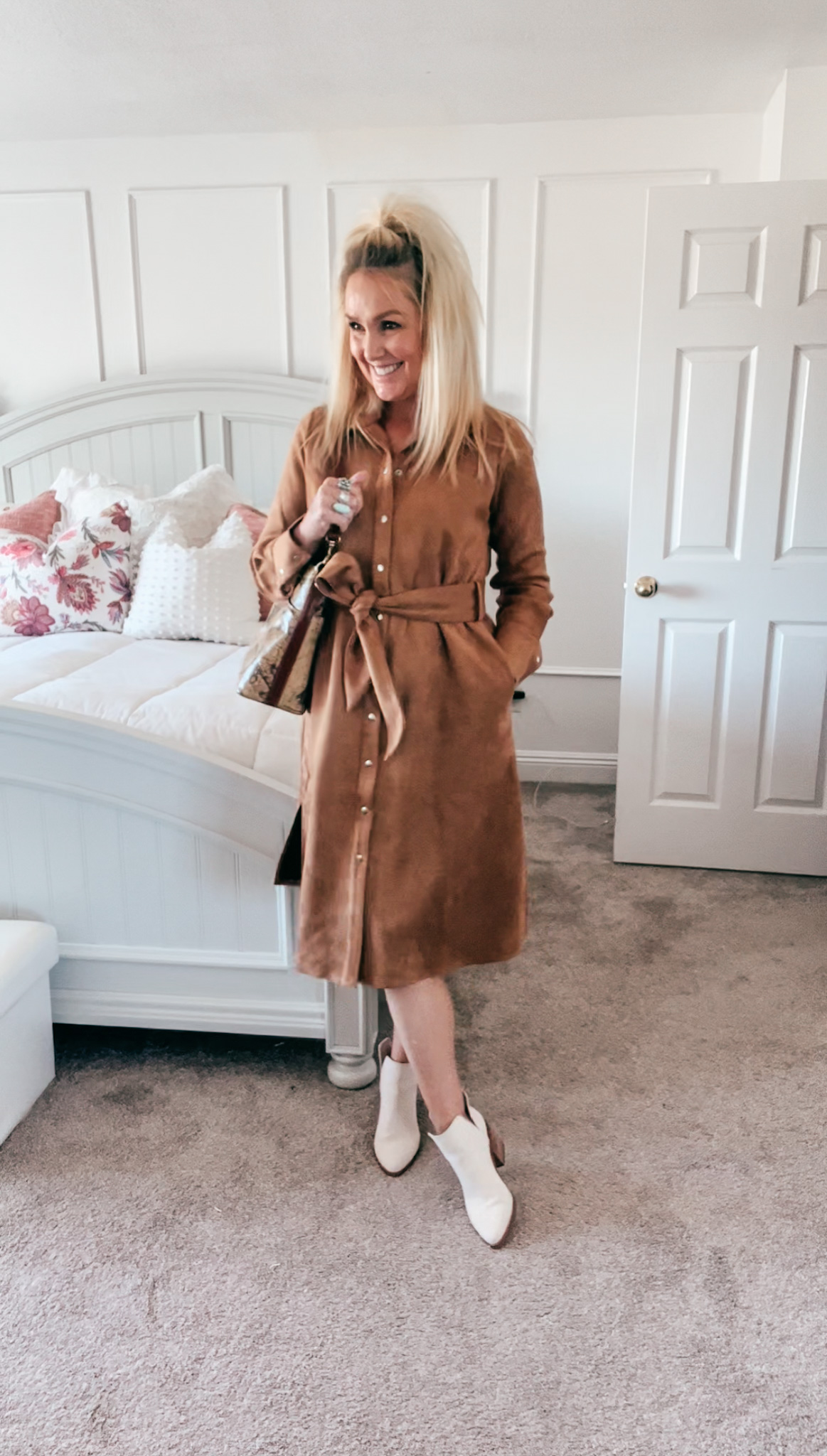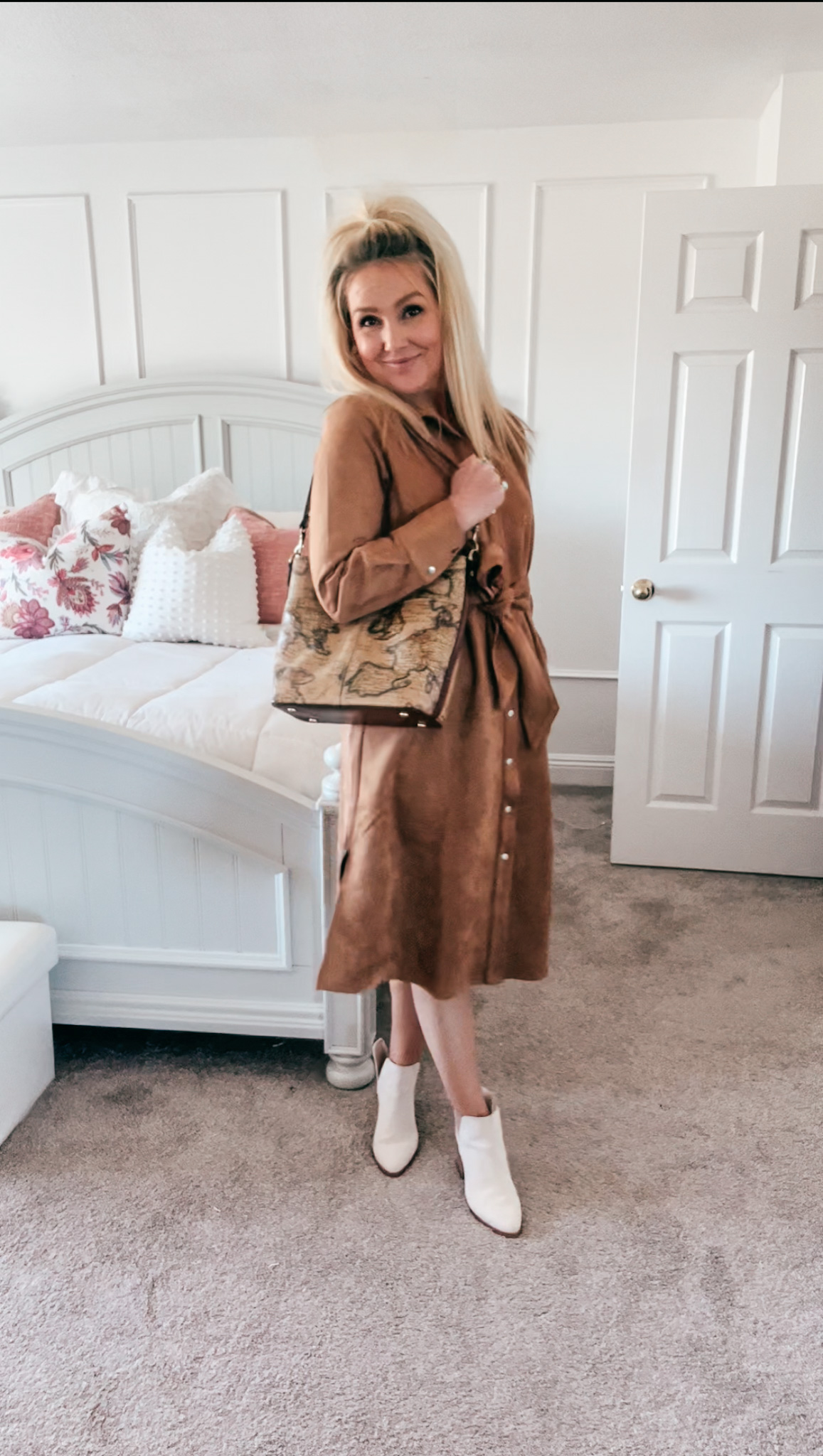 Wear it as a duster or cardigan
Think of it as the perfect third piece!
What is a third piece?
You have your top (t-shirt or blouse) and your bottom (jeans or pants) and the third piece can be a denim jacket, cardigan, kimono, duster, or THIS DRESS worn open like a jacket!
Here it is with an all-black outfit and I have to say this. If you haven't yet grabbed yourself a pair of these faux leather leggings TRUST ME and just do it!!! They have been in style for a while now and aren't going anywhere anytime soon! I get it though… it took me a minute before I pulled the trigger but I'm so glad I did!! I would give you this advice, definitely size up. They run small and tight.  I am usually a M and so I ordered a M, sent them back or a L, and then seriously they were just too tight for my personal comfort so I sent them back again and got an XL. I do not regret that decision even though I get some flack from some other bloggers out there. 😉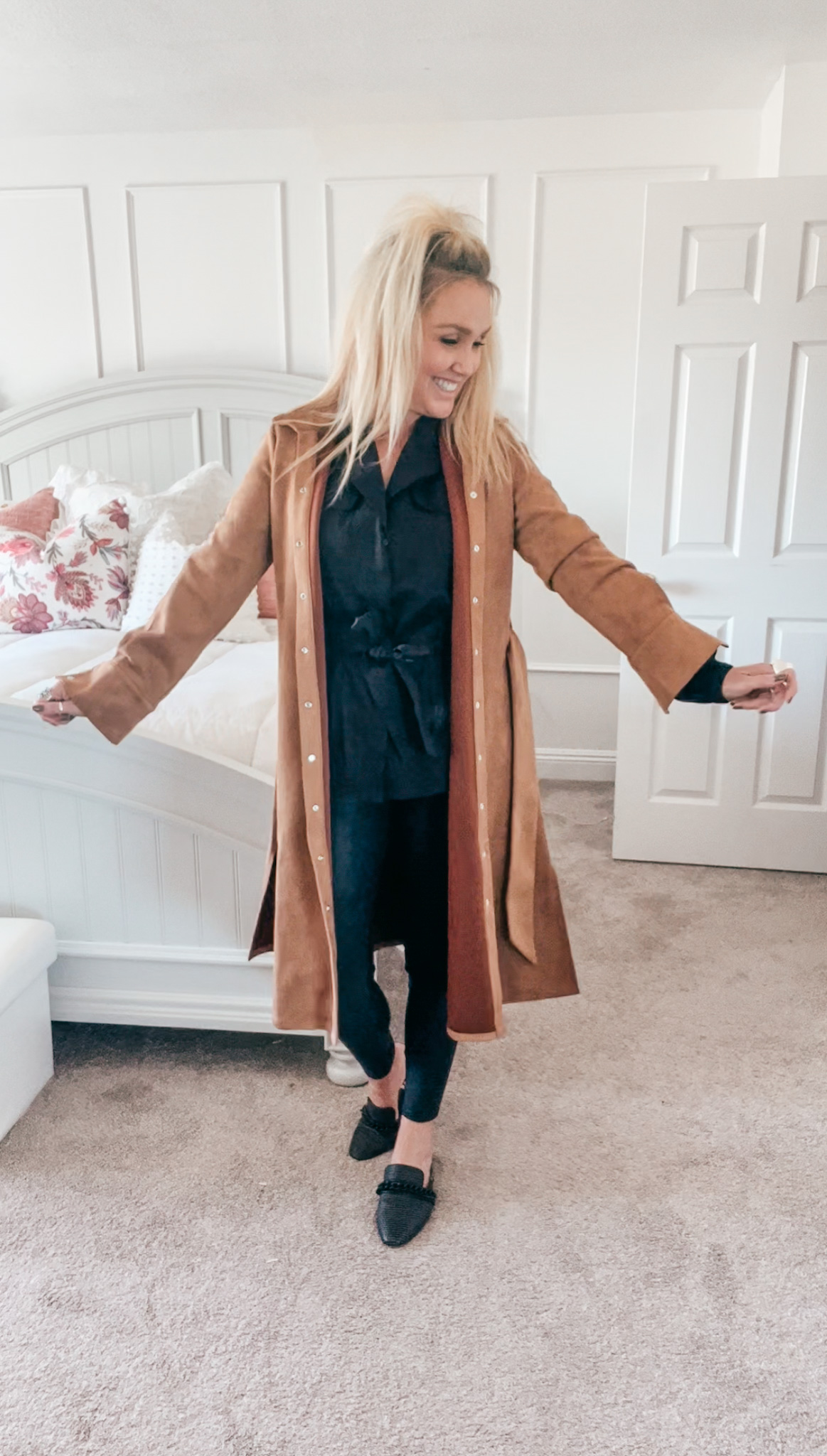 top – similar  |  faux leather leggings  |  mules  |  dress
Those black studded mules are probably the most comfortable mules I've EVER WORN! They are a great piece to invest in because you'll wear them for years. They are a very classy, comfortable shoe with great padding in the footbed.
Remember to shop your closet first to see what you can find that's similar! Only invest in things that you will wear in multiple ways. All of these pieces are classics and neutral, so they will work for years.
Wear it over all white
Have we talked about wearing white after Labor Day? If not, two words.  DO IT. Winter whites are a thing and you can throw that rule out the window. Unfortunately, the white jeans that I am wearing are completely sold out, however, THESE would be a great replacement! And again, a classic staple that you would have forever!
The sweater is amazing and available in lots of other colors, my favorite being white and beige.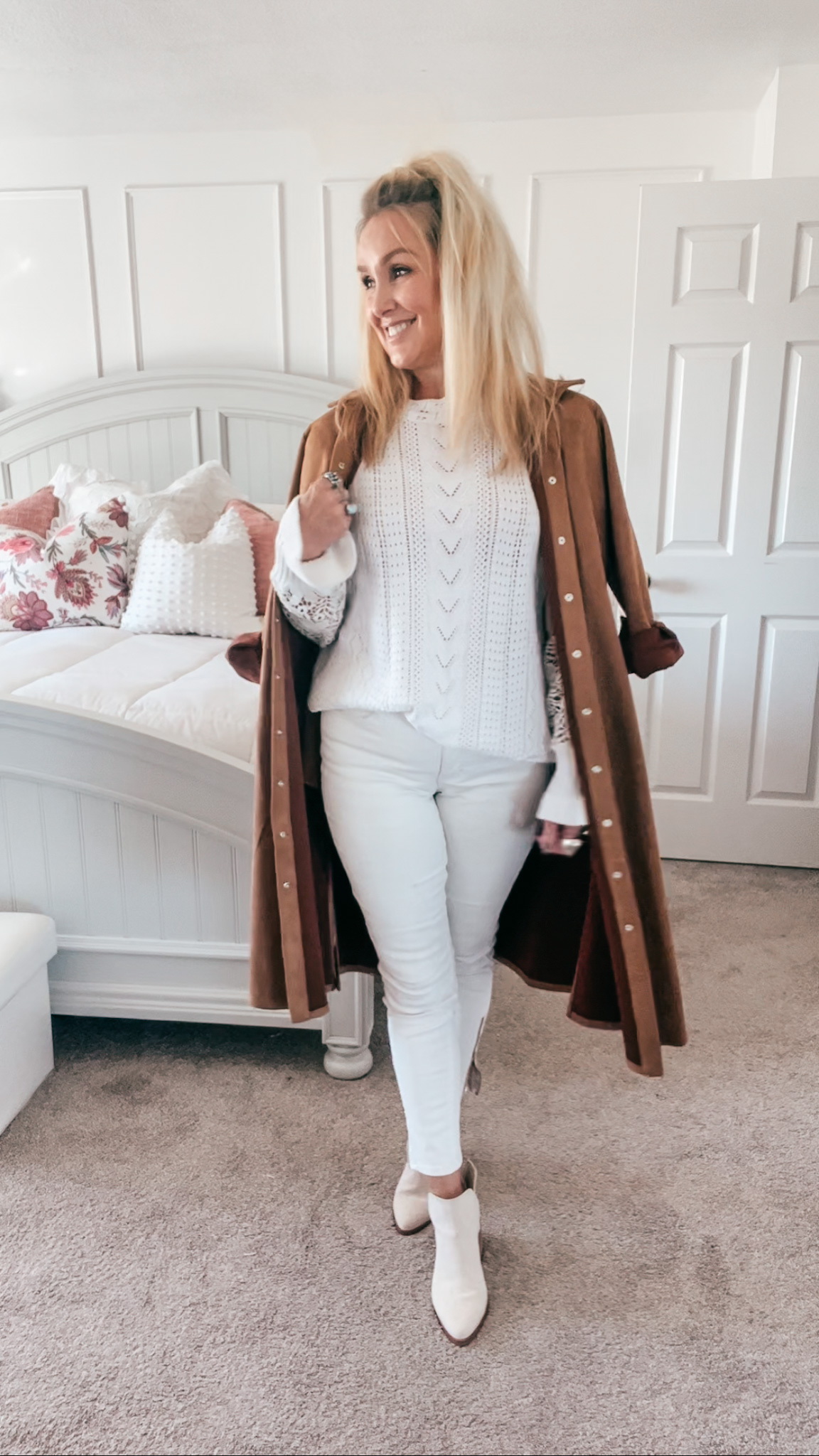 jeans – similar  |  sweater  |  booties  |  dress
A few more ways to add this dress to your closet of teacher clothes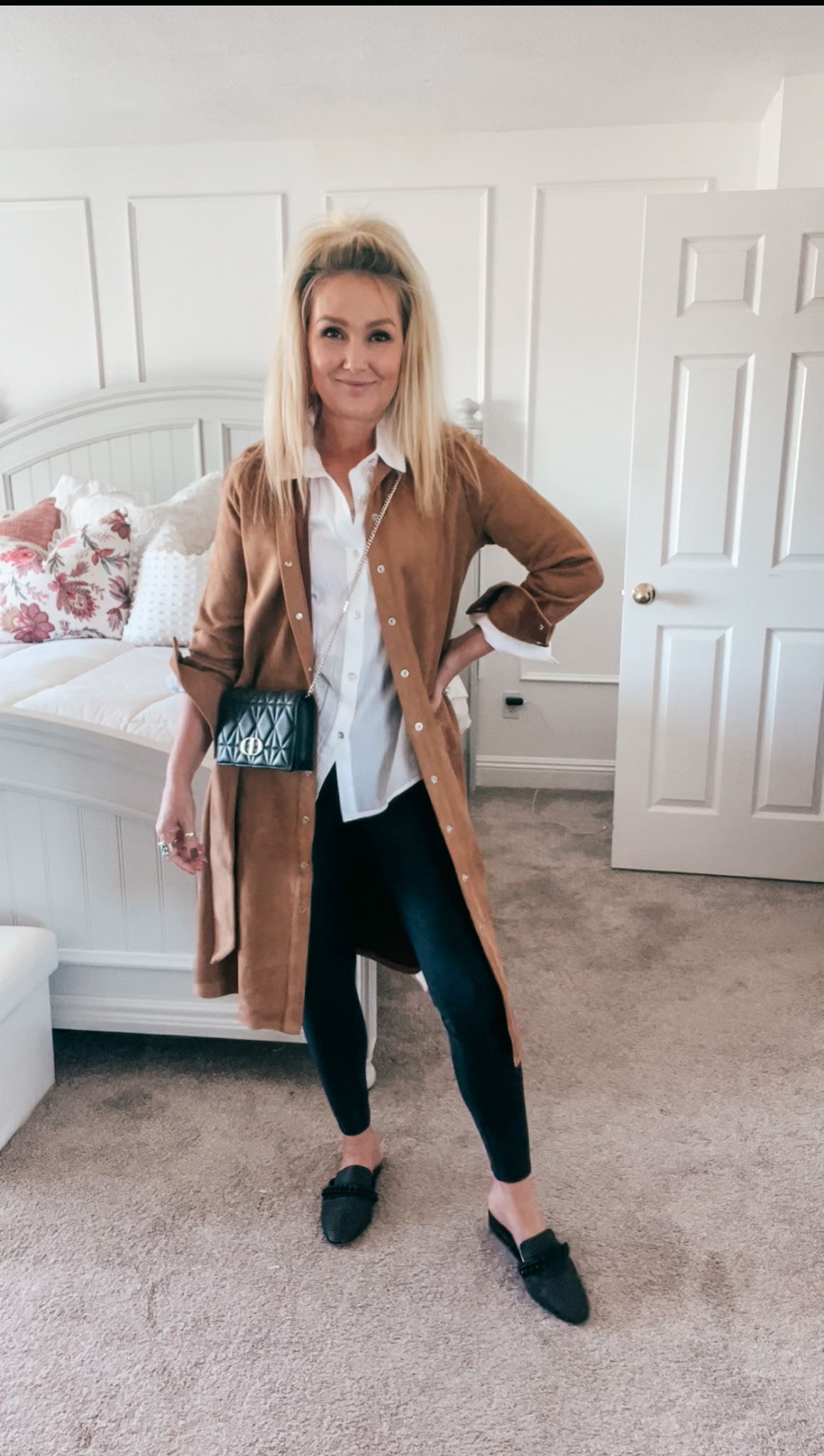 white button up  |  leggings  |  mules  |  bag- similar |  dress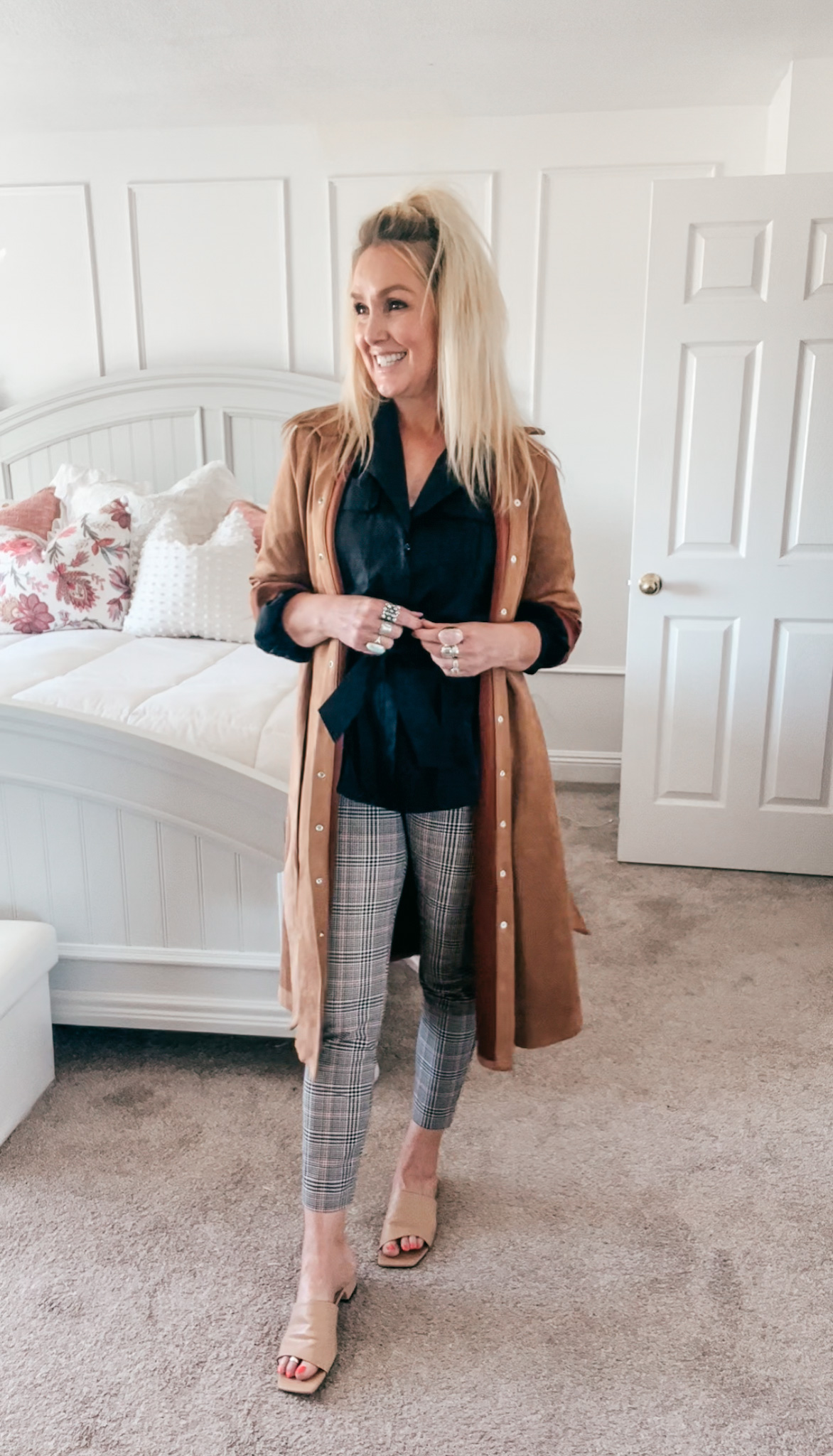 pants – similar print  |  top – similar  |  shoes – similar  |  dress 
That's it for this edition of teacher clothes!
Find Day 7 HERE.
To start at the very beginning, check out Day 1 HERE.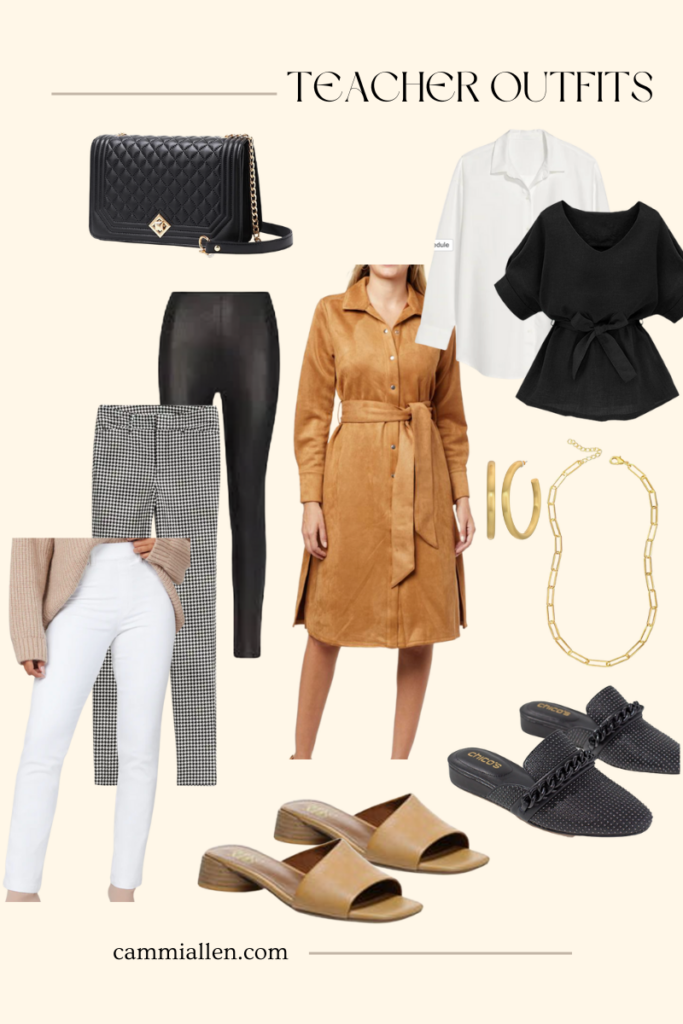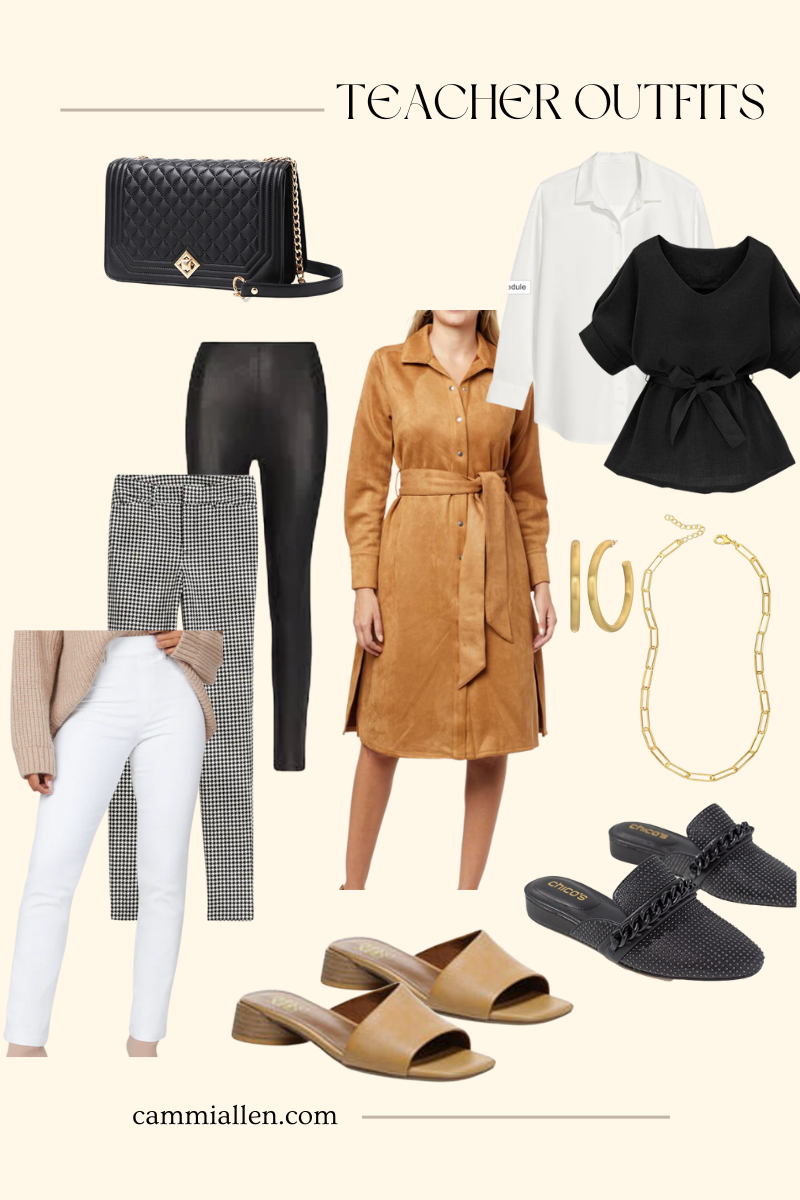 Thank you so much for being here, I appreciate you stopping by my blog!!
You can also find me on Instagram, Facebook, Pinterest, and YouTube.

THIS DRESS will have you turning heads and feeling great!
Start planning your Christmas budget with THIS easy list to follow.