DOWNWARD DOG IN MY LBD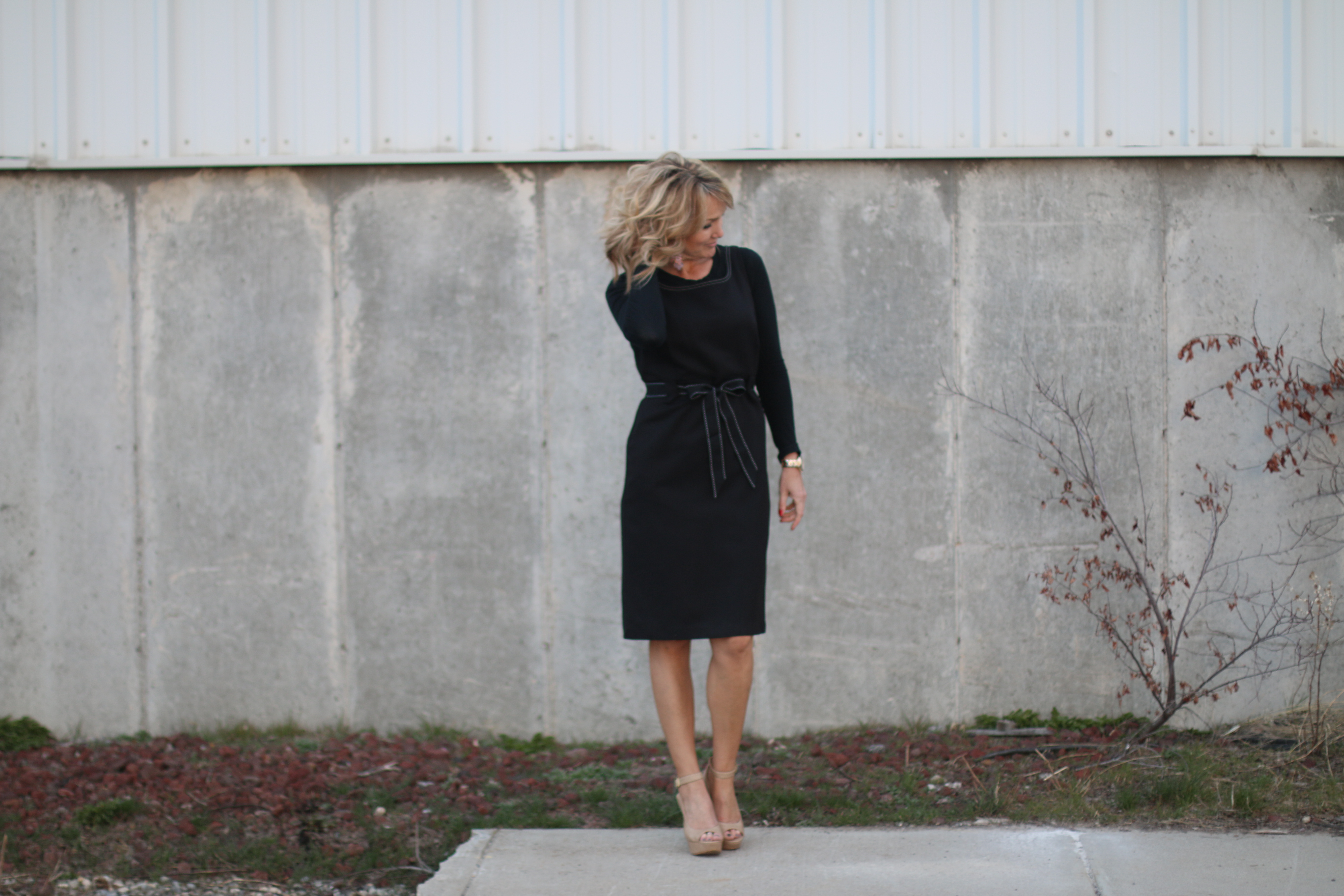 It's no secret that I get way too goofy for my age at times, but when my daughter and I take pictures together, she brings out the absolute CHILD inside me!  We have a great time together, and she can be a little goofy at times too:
I mean really.
Anyway, my outfit of the week is one of my new favorites!  This little black dress was purchased at a thrift store but looks brand new!  I just love the detailed stitching, but what I love more was the price.  At only $5 this dress will get it's fair share of wear for sure.  Another reminder that you really do not have to spend a lot to look like a million bucks.
*Embarrassing side note: I had no idea in the above picture that the zipper in back was not zipped up all the way to the top until I went to unzip it!  I'll be honest.  Just keepin it real.
Have a great week my friends!
**See where I'm linking up HERE!