Last Minute Gifts And Stocking Stuffer Ideas…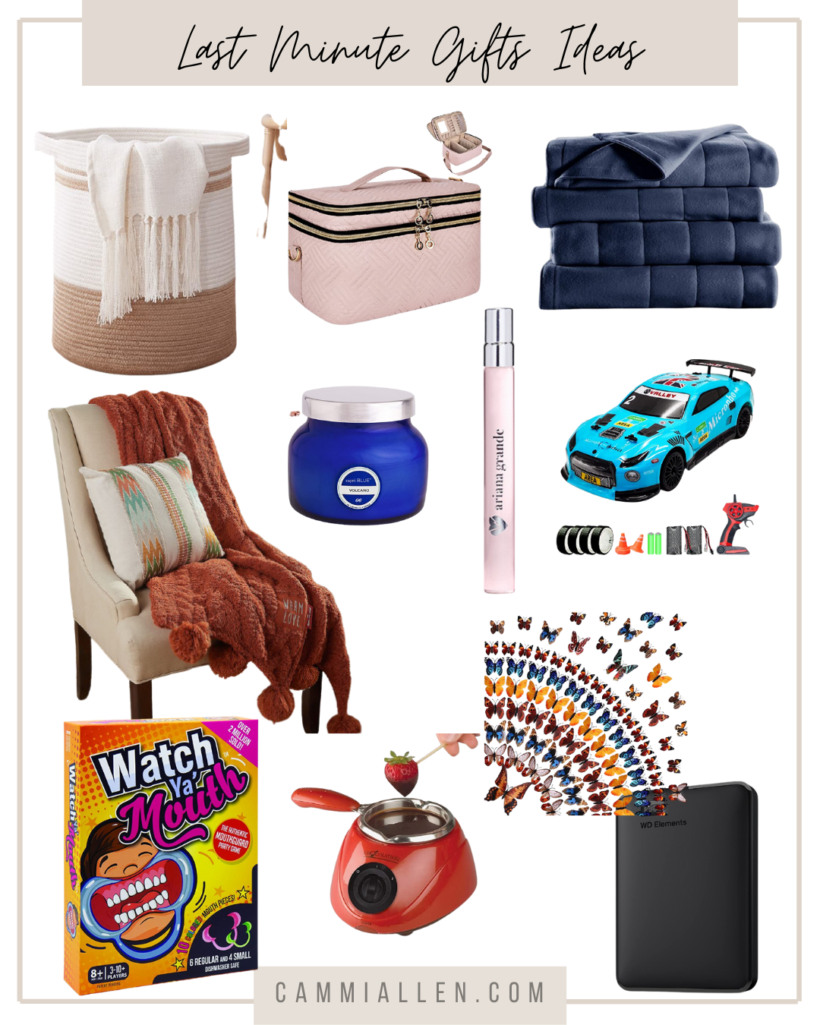 How is your sanity with 10 days left before Christmas?
I don't know about you, but I feel like it comes so fast every year!
Today, I'm sharing some last minute gifts and stocking stuffers that might help you out!
The CCC girls and I chatted about some of these ideas last night on our LIVE and they have linked some of their favorite things, too!
Check them out below.
There is still some time to order some last minute gifts and stocking stuffers online!
Believe it or not, I did all of my Christmas shopping yesterday online.
OH YES I DID!
I put it off until December 13th… even with a supply chain shortage!
How gutsy is that??
Here are some of my favorites, followed by some great stocking stuffer ideas.
These are actual things that I own or that I bought yesterday. 😉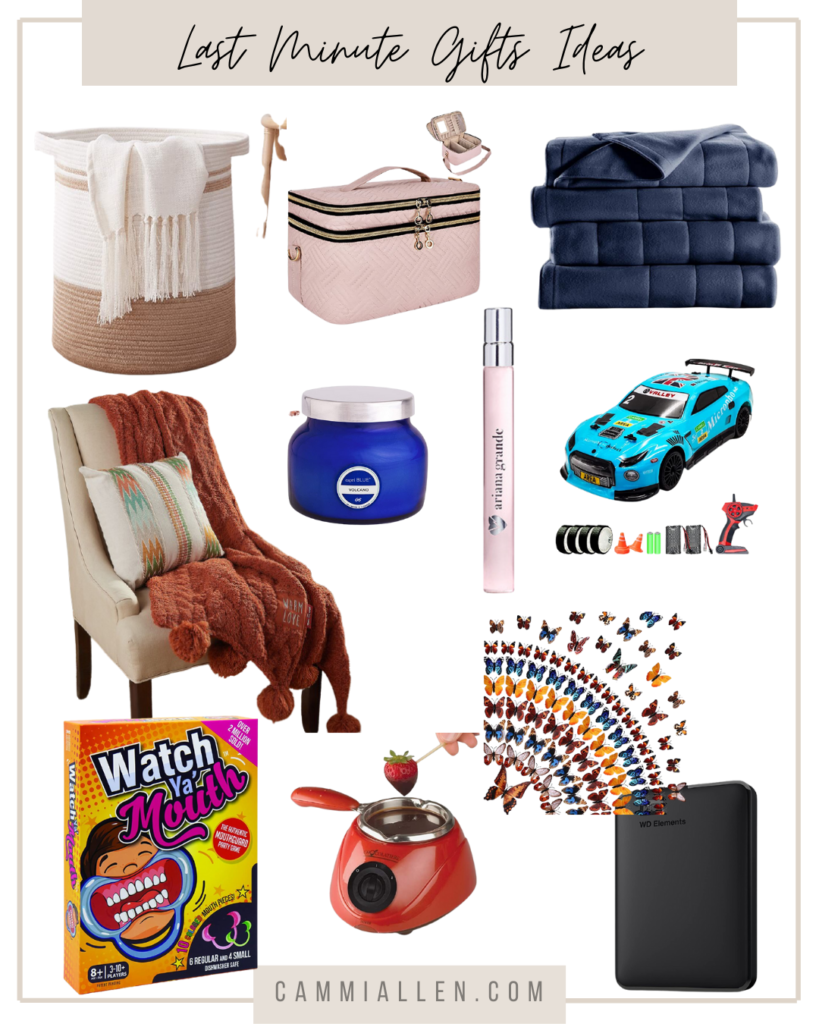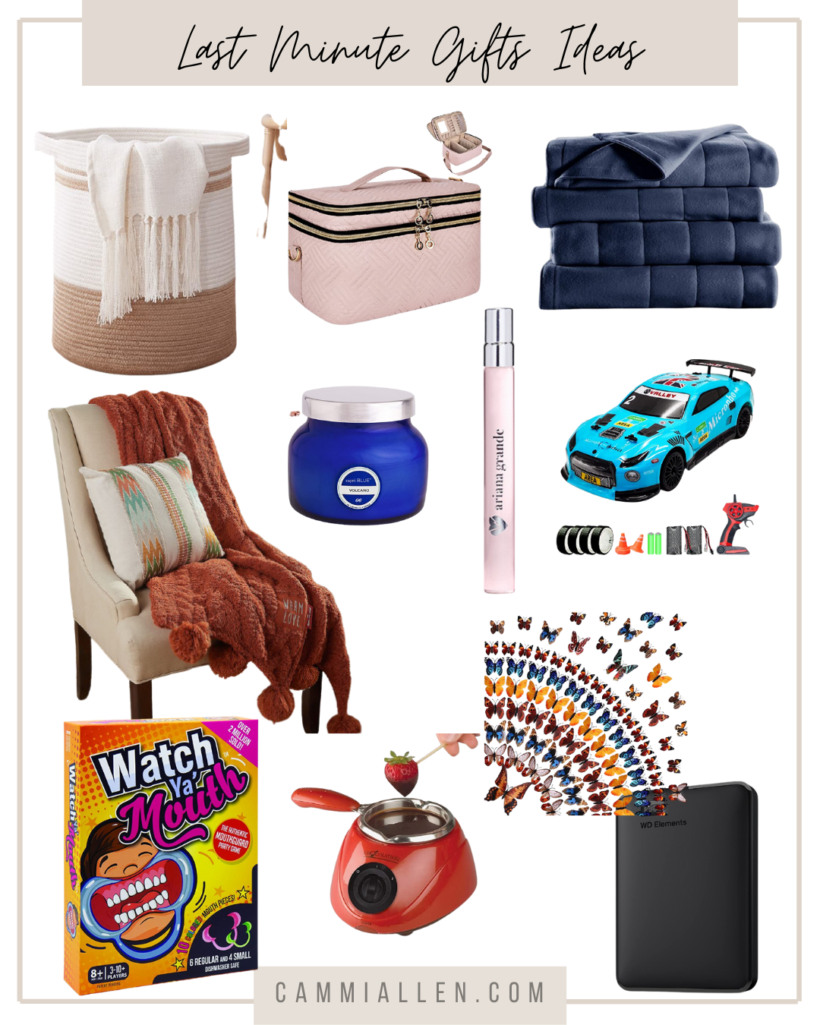 Here are a couple more gift ideas and things I actually bought:
Click the images below to shop.
THE COOLEST AIRPOD CASE CROSSBODY – so you don't lose your airpods

Don't need gift ideas?  Just looking for stocking stuffers?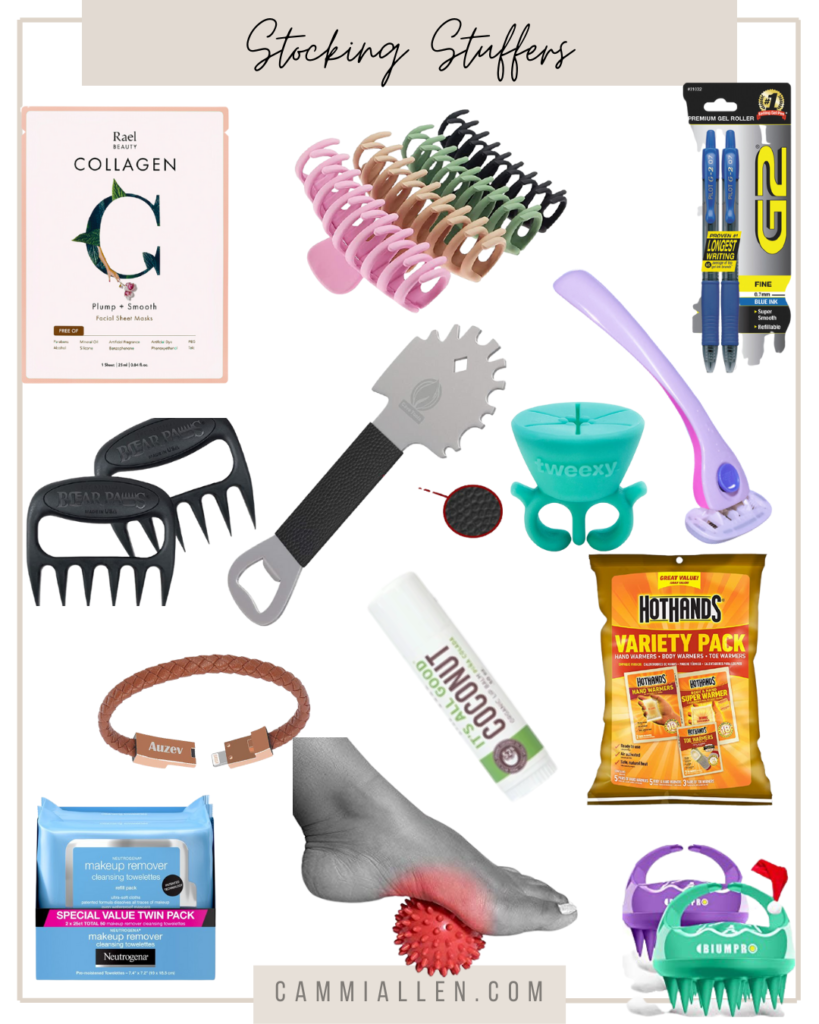 More ideas…
BILLIE RAZOR – the best razor ever!!! Free shipping and delivered as often as you want!
COCONUT LIP BALM – use code CAMMI10.  I buy these every year!
HAND WARMERS
LIVING PROOF PURSE SIZE DRY SHAMPOO
DOLLAR MOVIE TICKETS – Do you still have a dollar theater near you?
JERKY
RAMEN
RAZORS
BATH BOMBS
EARRINGS
DEODORANT
FAST FOOD GIFT CARDS
CAR WASH PUNCH CARDS
Well that's about all I can squeak out!
I hope you found some value in this list!
I always think it's fun to see what others are purchasing for inspiration.
Speaking of… be sure to head over to the other girl's blogs for their last minute gift ideas and stocking stuffers!

DARCY // LISA // MICHELLE // CINDY
Thank you so much for being here, I appreciate you stopping by my blog!!
You can also find me on Instagram, Facebook, Pinterest, and YouTube.
XO,