MAKEUP ROUTINE OVER 50…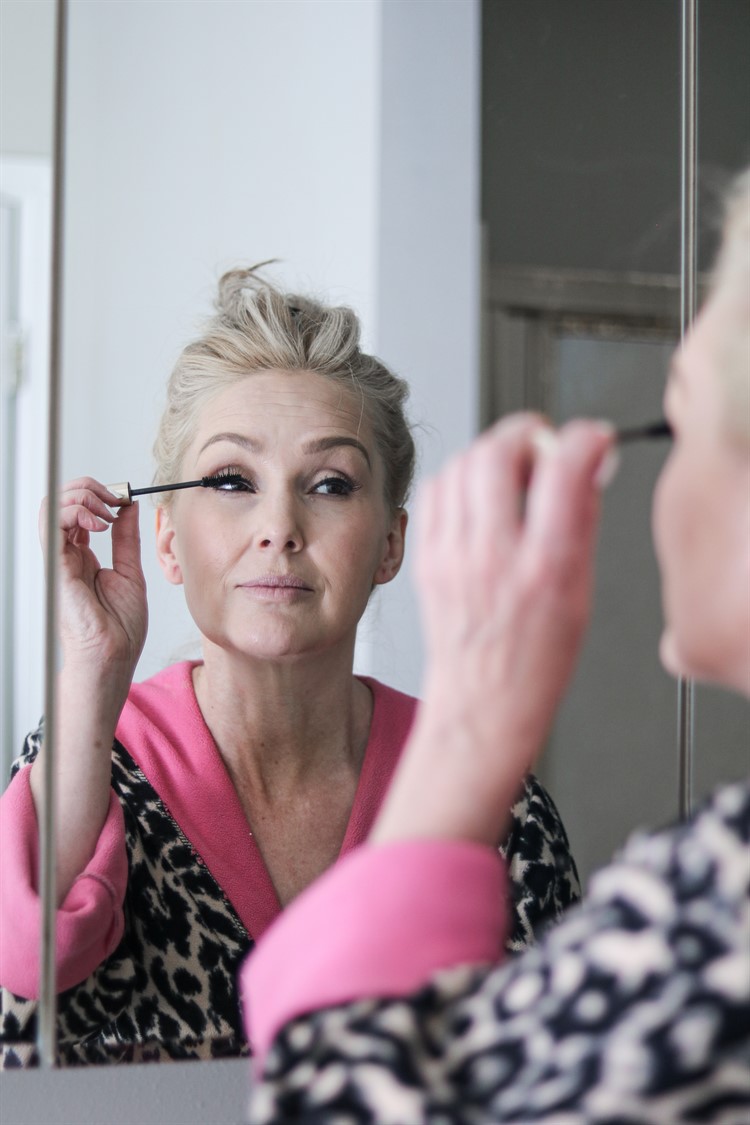 I always love to learn what others do, so I hope you are excited to learn how my makeup routine goes!
Today I am teaming up with the Chit Chat Chic girls who are also sharing their makeup routines on their blogs as well!
I'll link their blogs at the bottom of this post, so be sure to check them out.
My makeup routine from start to finish.
Before I jump into the makeup part of this blog post, I hope you know that it goes without saying that it doesn't matter how much makeup you wear; if your skin isn't healthy, it's not going to look good!
So please don't dismiss the importance of a good skincare routine.
If you need some ideas for that, you can read about my nighttime skincare routine HERE.
For daytime use, it's similar except that I add this Vitamin C serum and Coenzyme Q10 before my moisturizer and sunscreen.
One of these days I'll write a morning skincare blog post if that's something you might be interested in.
ANYWAY!
Back to makeup.
To start off with, I haven't found a better foundation than this Perfecting Liquid Foundation.
I've used it for years!
It has light-reflecting ingredients in it, which leaves your skin looking glowy and translucent.
It's not heavy but yet provides great coverage!
I have forever and always used the color Buff… even in the summertime.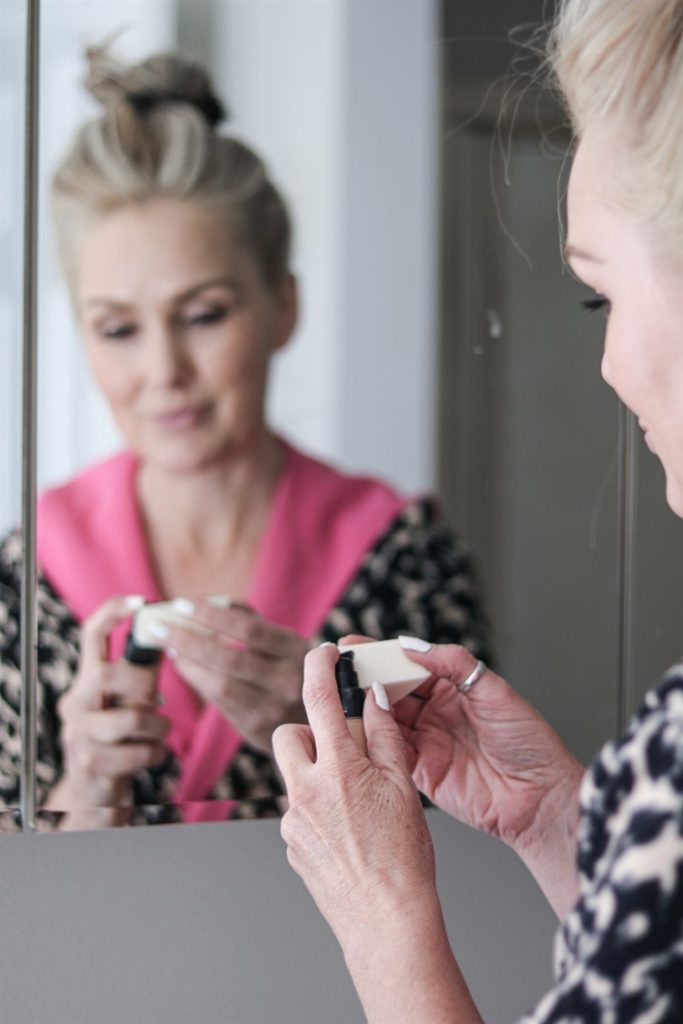 Following my foundation, I apply my eyeshadow.
**My eyes are SUPER sensitive, so for YEARS, I didn't even wear eyeshadow.
For the longest time, I had to use Urban Decay eyeshadow to avoid a painful reaction.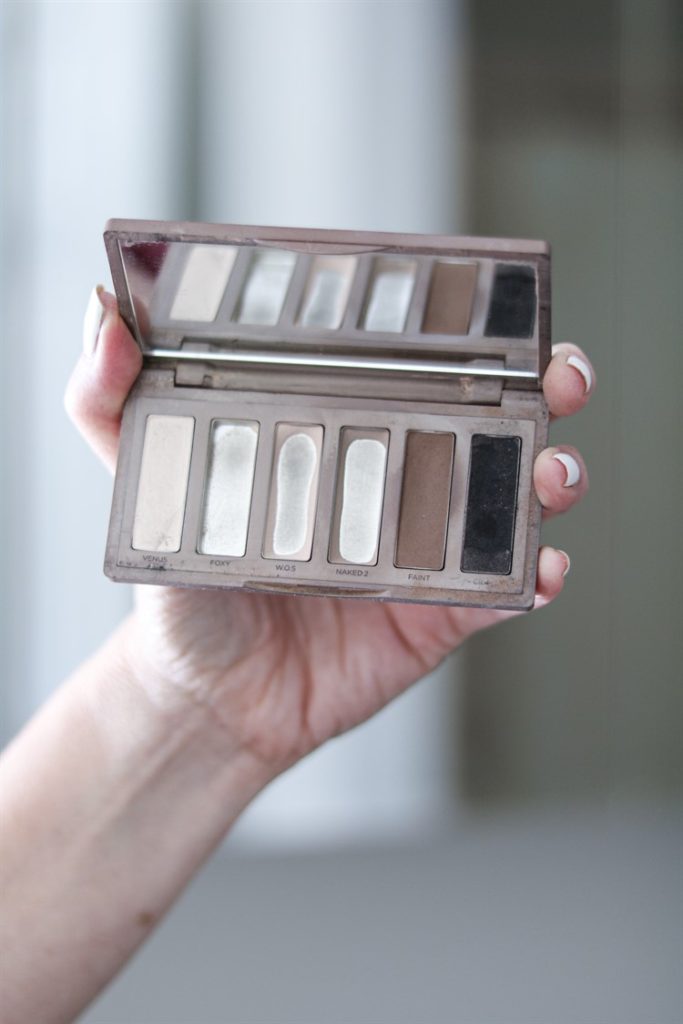 But then I found out that THIS generic Ulta brand is every bit as good as Urban Decay but without the hefty price tag!
I have used it ever since and have not experienced any bad reaction.
I begin by applying the color Coconut to my whole lid, followed by the color Coffee Bean in my crease.
Sometimes, I'll make a dot of bright white right in the center of my lid to give it some dimension.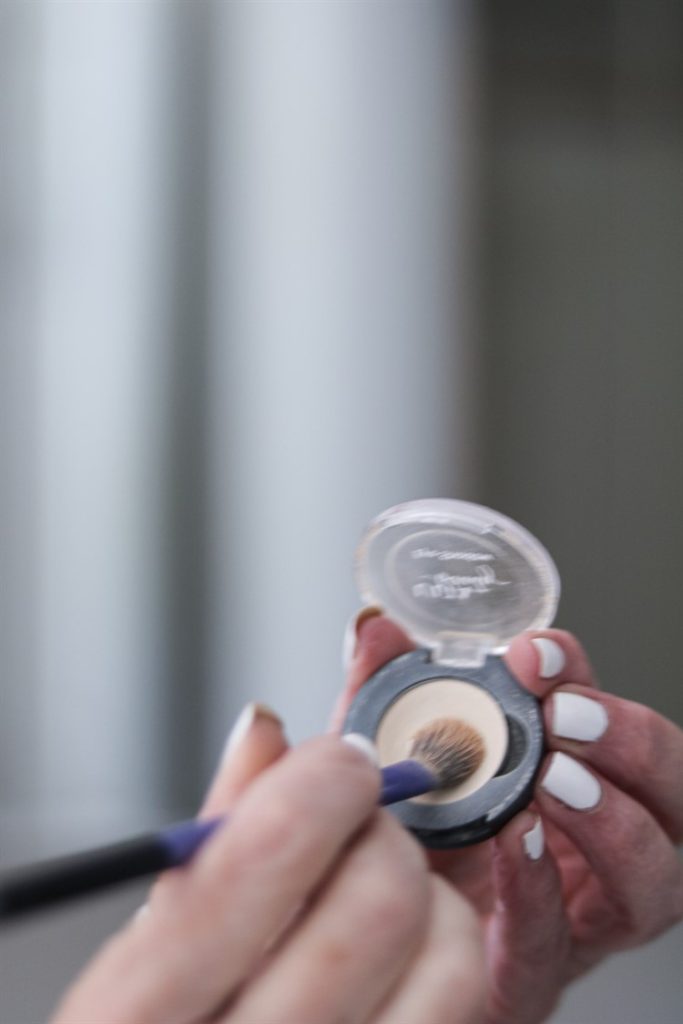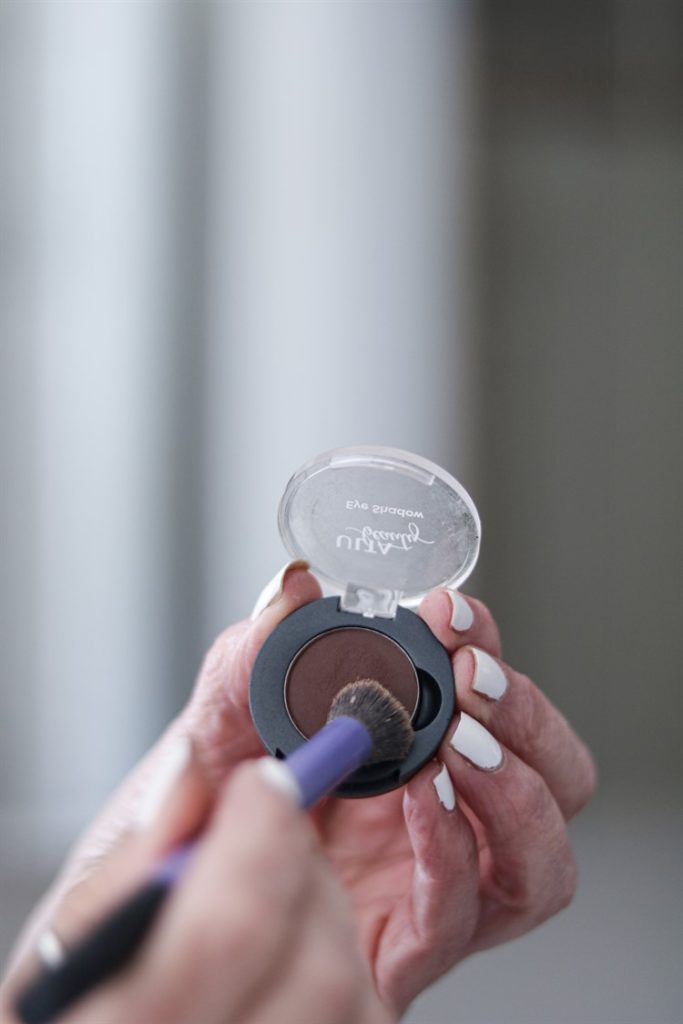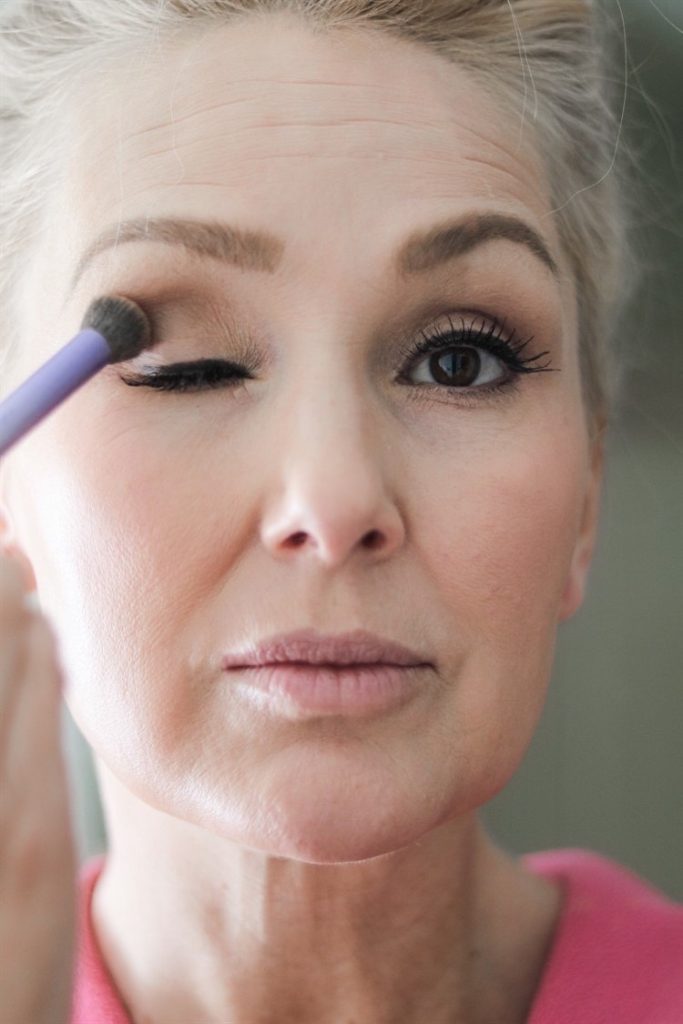 My favorite eyeliner happens to be pretty inexpensive too.
Maybelline Unstoppable for me stays put all day unless I rub my eyes.
Which I usually don't.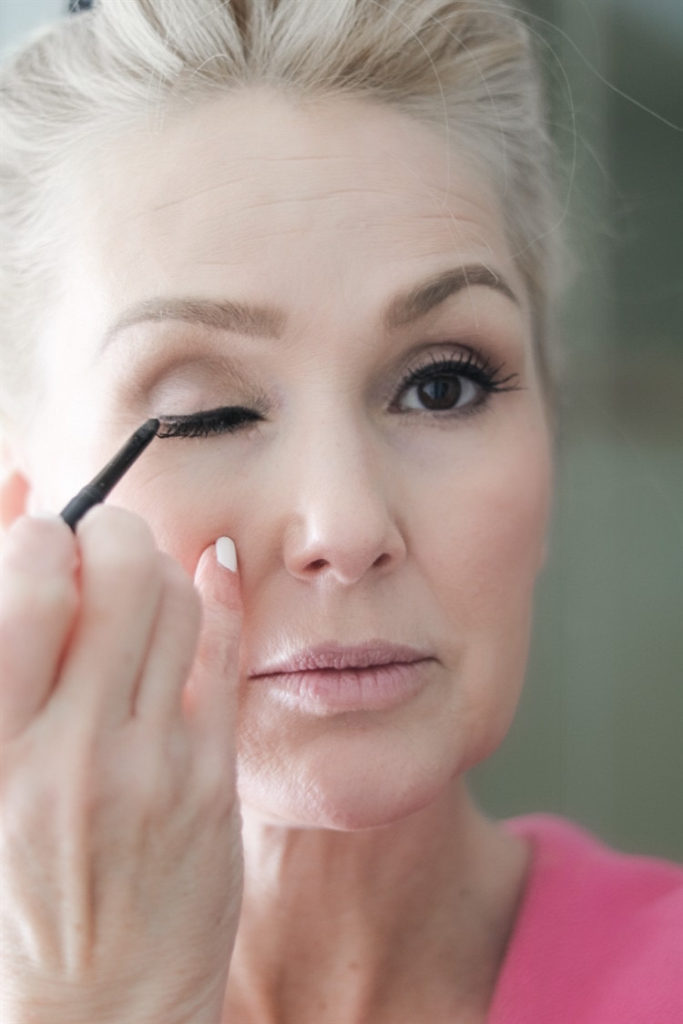 Lately, I've only been putting it on my upper eyelid, with just a little on the outside corner of my watermark on the bottom.
I feel like it really opens my eye and gives me a fresher, more youthful look.
For my eyebrows, I use two products usually.
The main product is the Anastasia Beverly Hills Dipbrow Pomade.
I apply it with the It Cosmetics Heavenly Luxe Build-A-Brow brush to get a good, crisp line.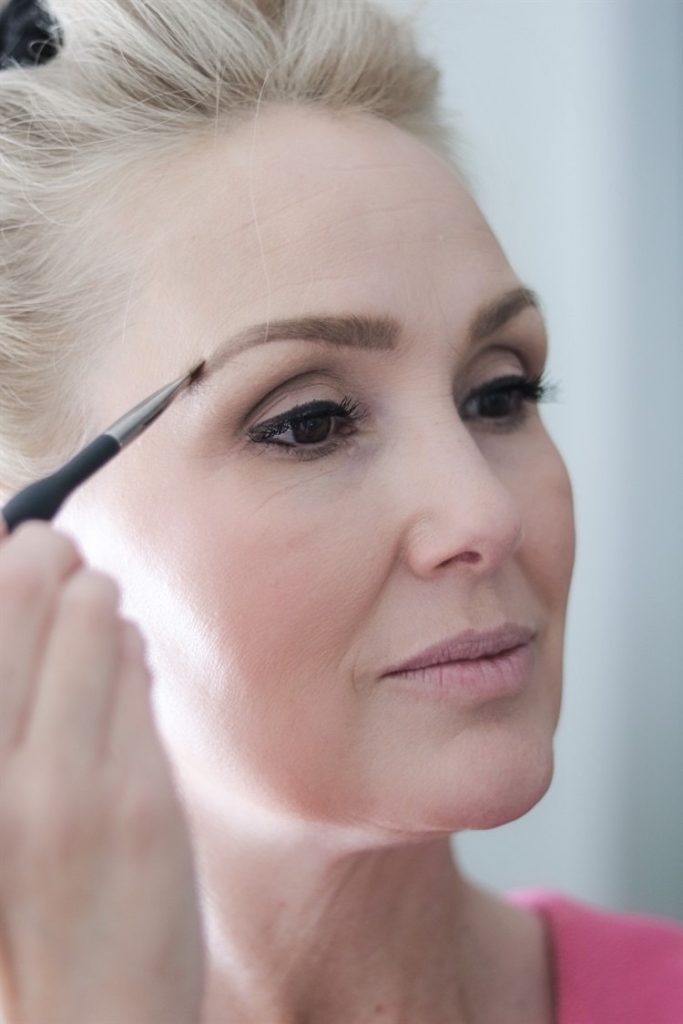 After I use the spooly end to soften it.. I usually notice a hole or two, that's when I go back over and fill in where necessary with the UBER inexpensive E.L.F. Cosmetics Brow Pencil.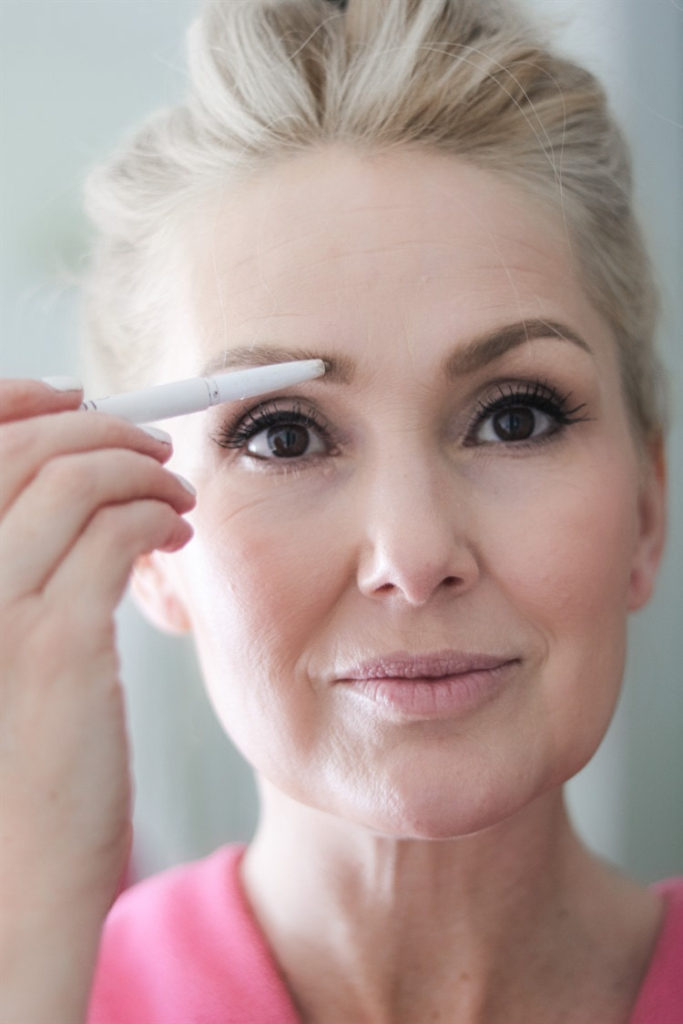 Next comes mascara.
My favorite for several years now is the L'Oreal Voluminous Original in black.
It's not too clumpy, the brush isn't so fancy that it's weird, it glides on nicely and stays all day.
The final two things in my makeup routine!
First, I love to lighten up my face a bit under my eyes, on my forehead, nose and upper lip, and I do that with the Tarte Shape Tape Concealer.
And truly, if you use this awesome product, THIS is the best place to purchase it because it's such a great deal!
I use the color Light.
I dot it just underneath the inner corner of my eyes and then blend it down a little and over underneath my eyes a little, being careful not to get it too close to my eyes.
The reason for that is because it has a tendency to settle into my fine lines.
But if I blend it below my eyes a way, it still lightens and brightens my eyes so beautifully without making me look like a granny!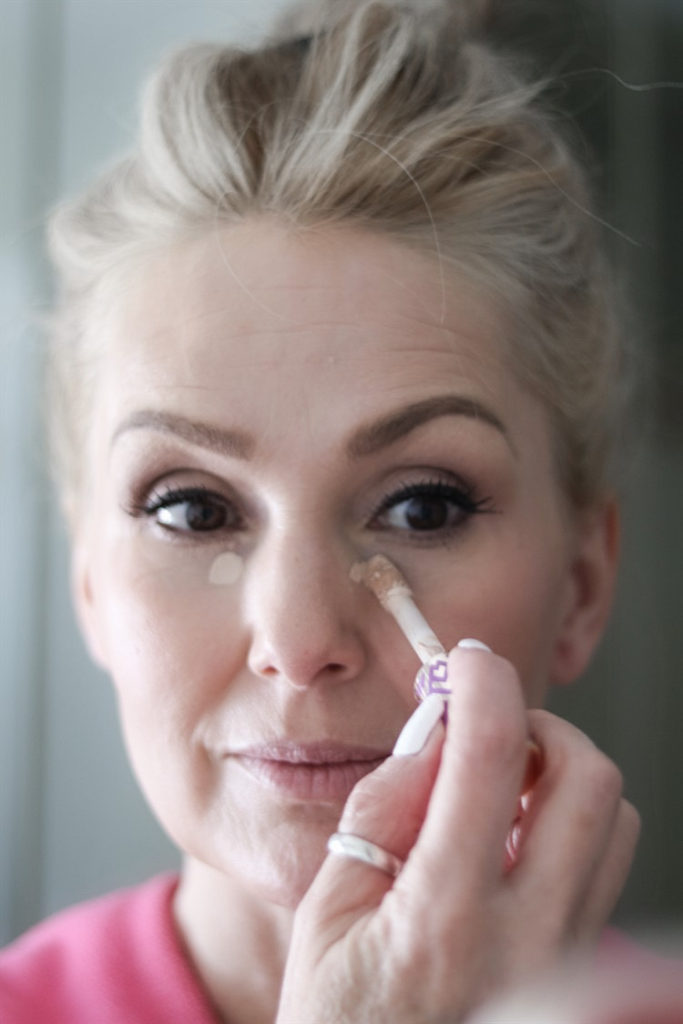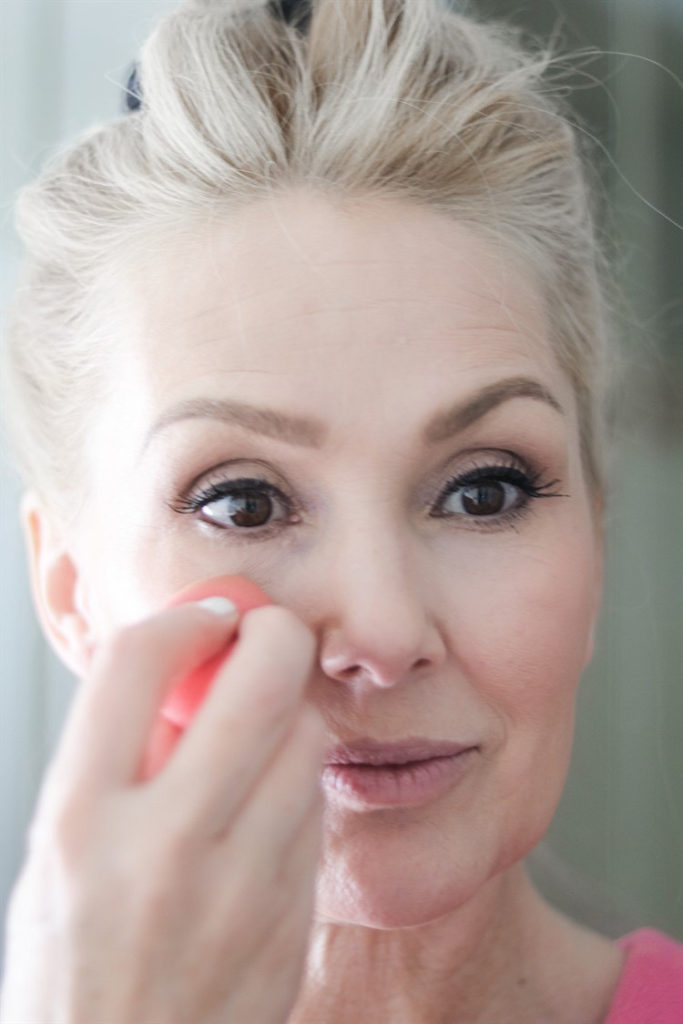 Plus, I always run my blender sponge down the center of my nose, giving me a highlighted look there and at the top peaks of my lips as well.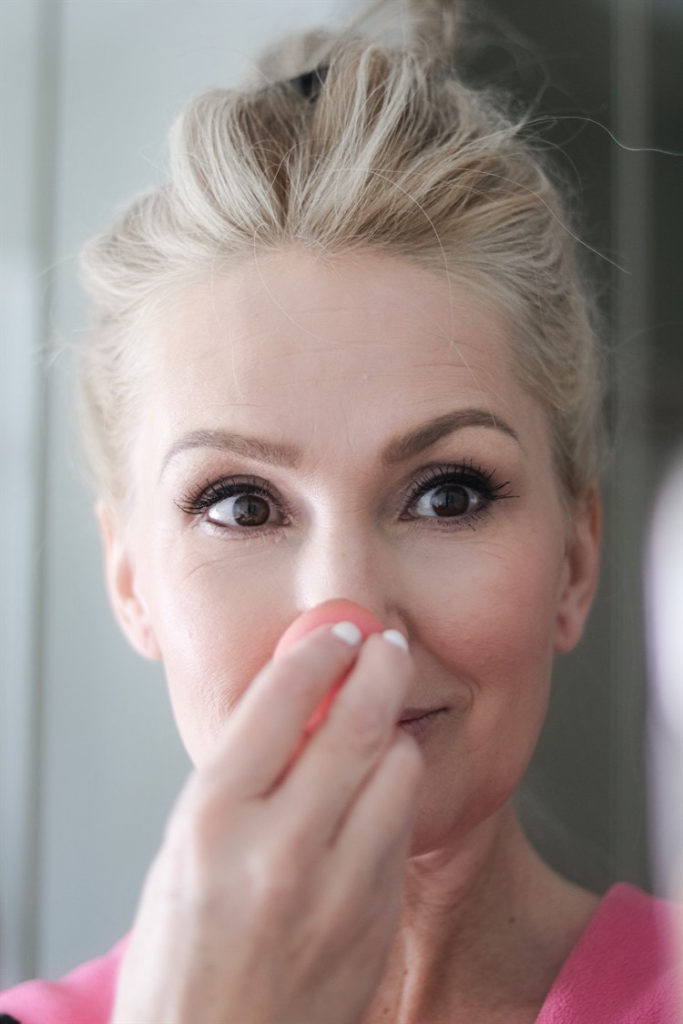 The very last thing I do is add a little bit of color to my cheeks.
I love the soft color of the Maybelline Fit Me blush in coral.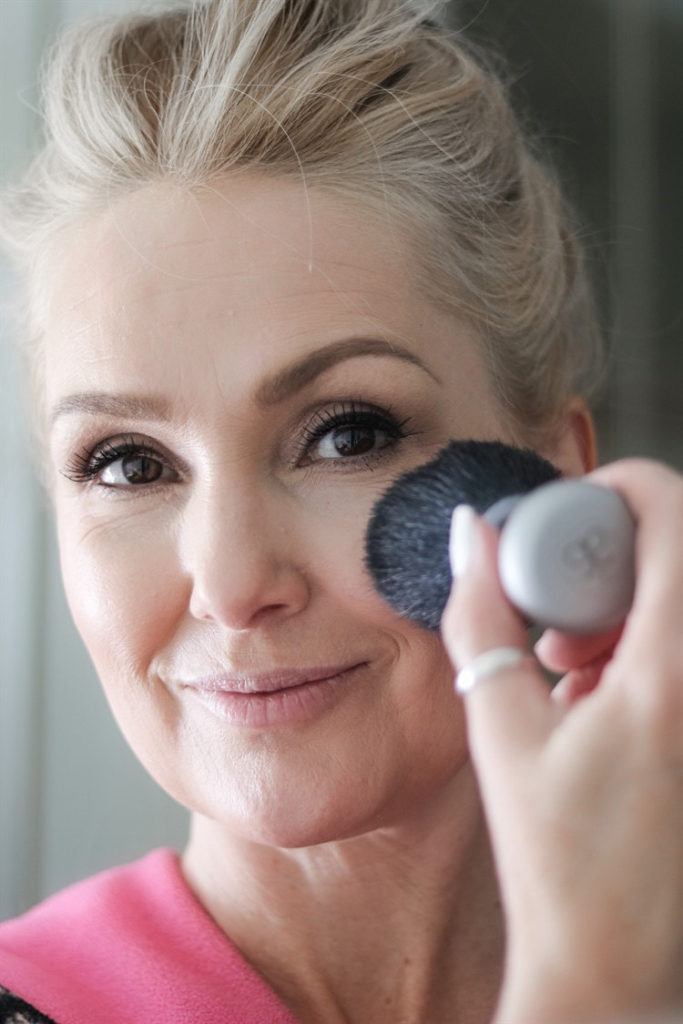 Lately, I've finished off my routine with a splash of setting spray to hold everything solid and THIS Watermelon Burst Setting Spray is awesome!!
I received it from my Fab Fit Fun box, you can see that post HERE.
OH! And ONE MORE THING!
I am not a lipstick wearer, but I wear this Coconut Lip Balm every single day.
I love love love it!
If you are in need of a new one.. give this a try for sure!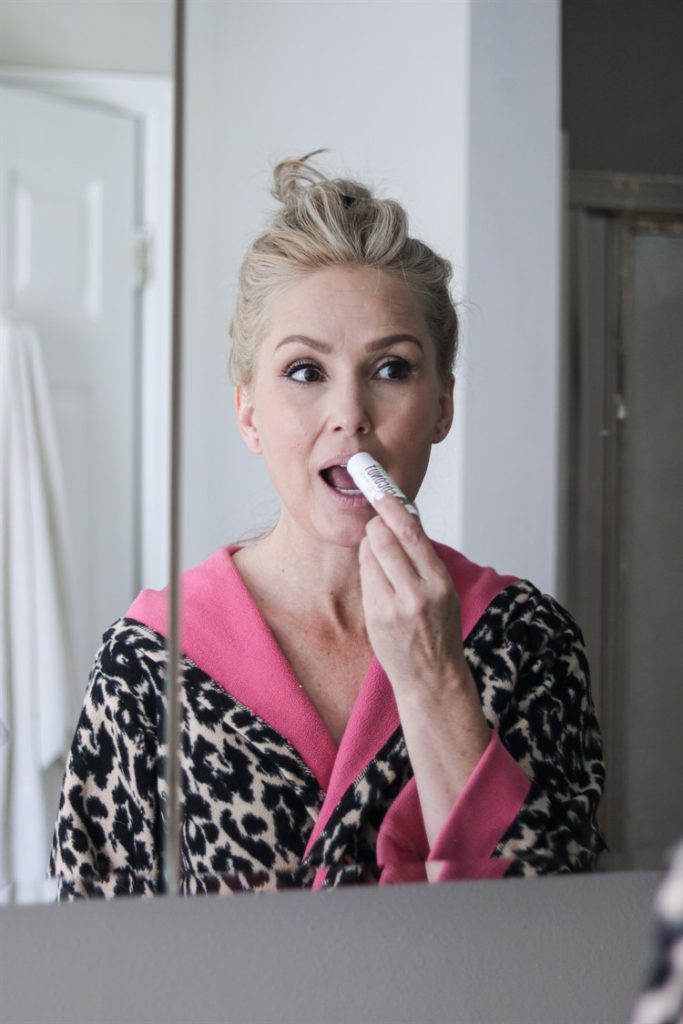 If you missed anything, all products are linked below.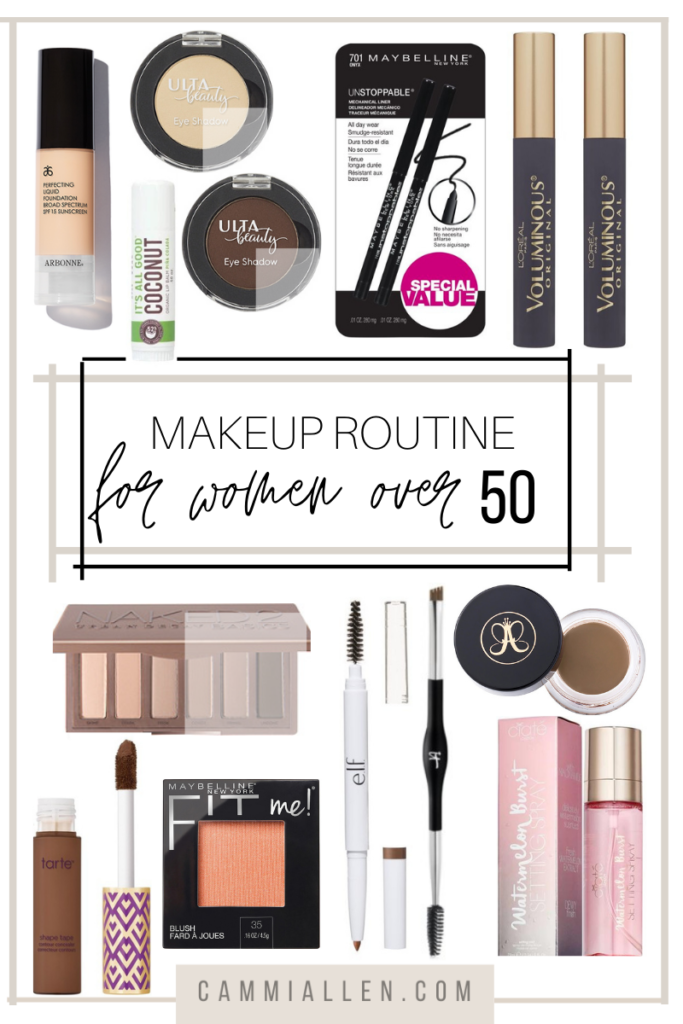 foundation  |  ulta eyeshadow  |  urban decay eyeshadow  |  eyeliner  |  eyebrow brush  |  dipbrow pomade  |  brow pencil  |  mascara  |  concealer  |  blush  |  setting spray  |  coconut lip balm – cammi10 for a discount
Whew! That's it for my makeup routine!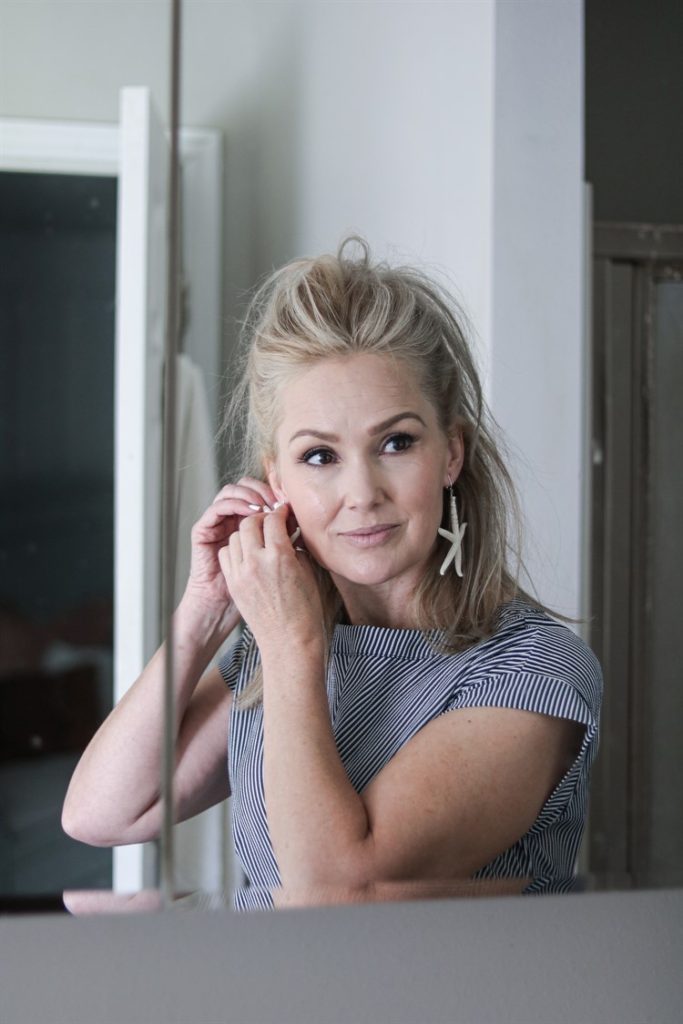 I hope you enjoyed it!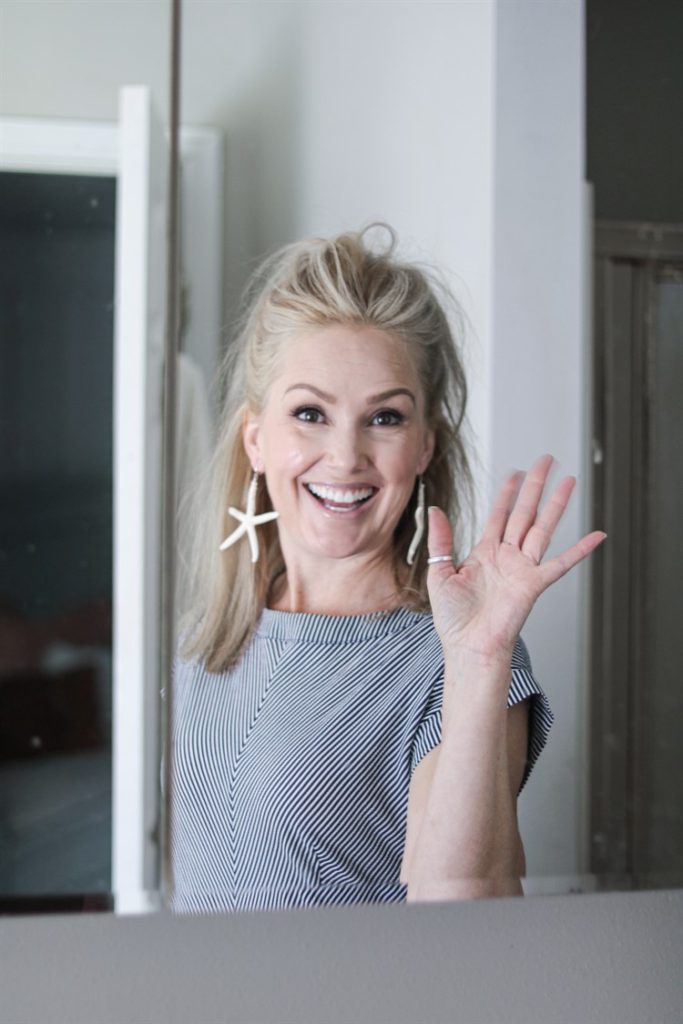 Thank you so much for being here, I appreciate you stopping by my blog!
You can also find me on Instagram, Facebook, Pinterest, and YouTube.
Now be sure to check out my girlfriends and see what they are sharing today!