Modest Sparkly Dress For Parties…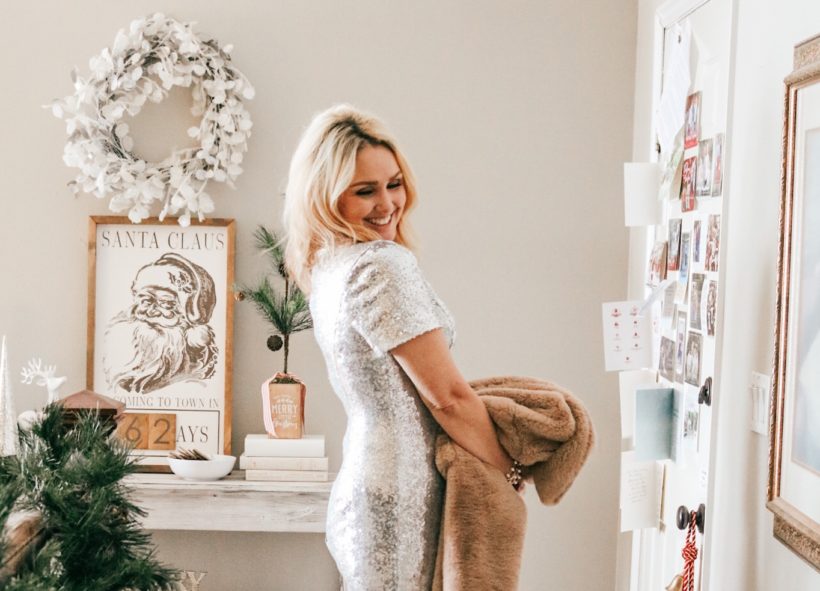 It's almost New Years Eve!
I can't believe 2021 is almost coming to a close… crazy!
Have I got a modest sparkly dress for you!
Whether you want to wear it to parties or on your next cruise, this is a GOOD ONE!
If you follow me on Instagram I posted a reel with it, *instantly* changing from my favorite robe to this dress.
The robe is from Sexy Modest and it comes in a ton of cute colors.
Use code CAMMI10 for a discount on anything on that website!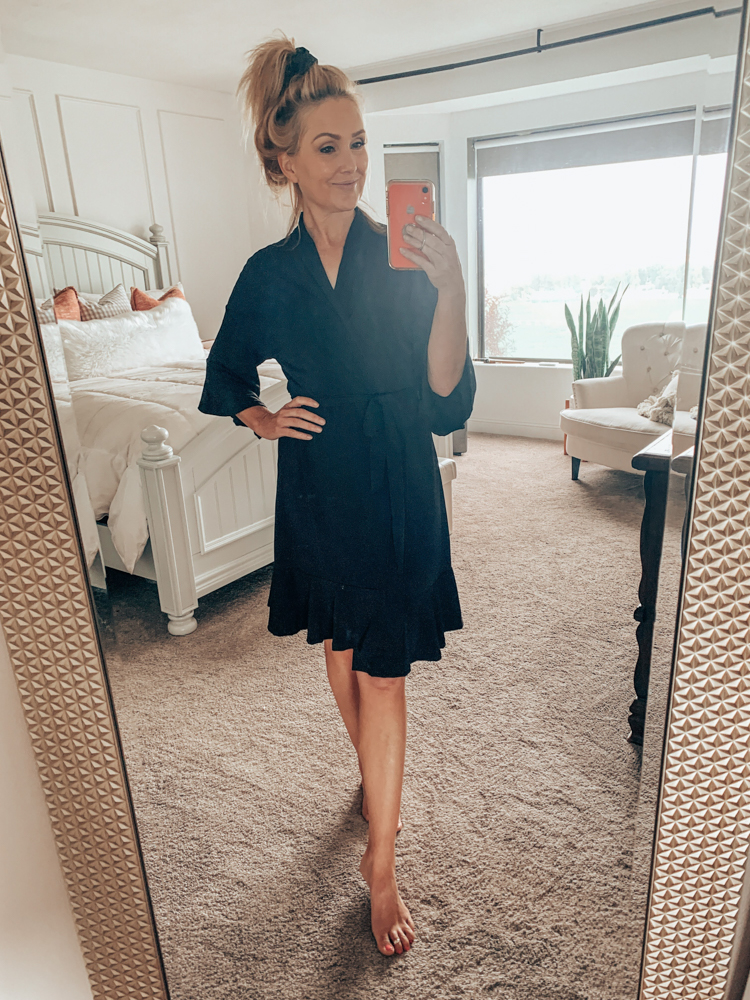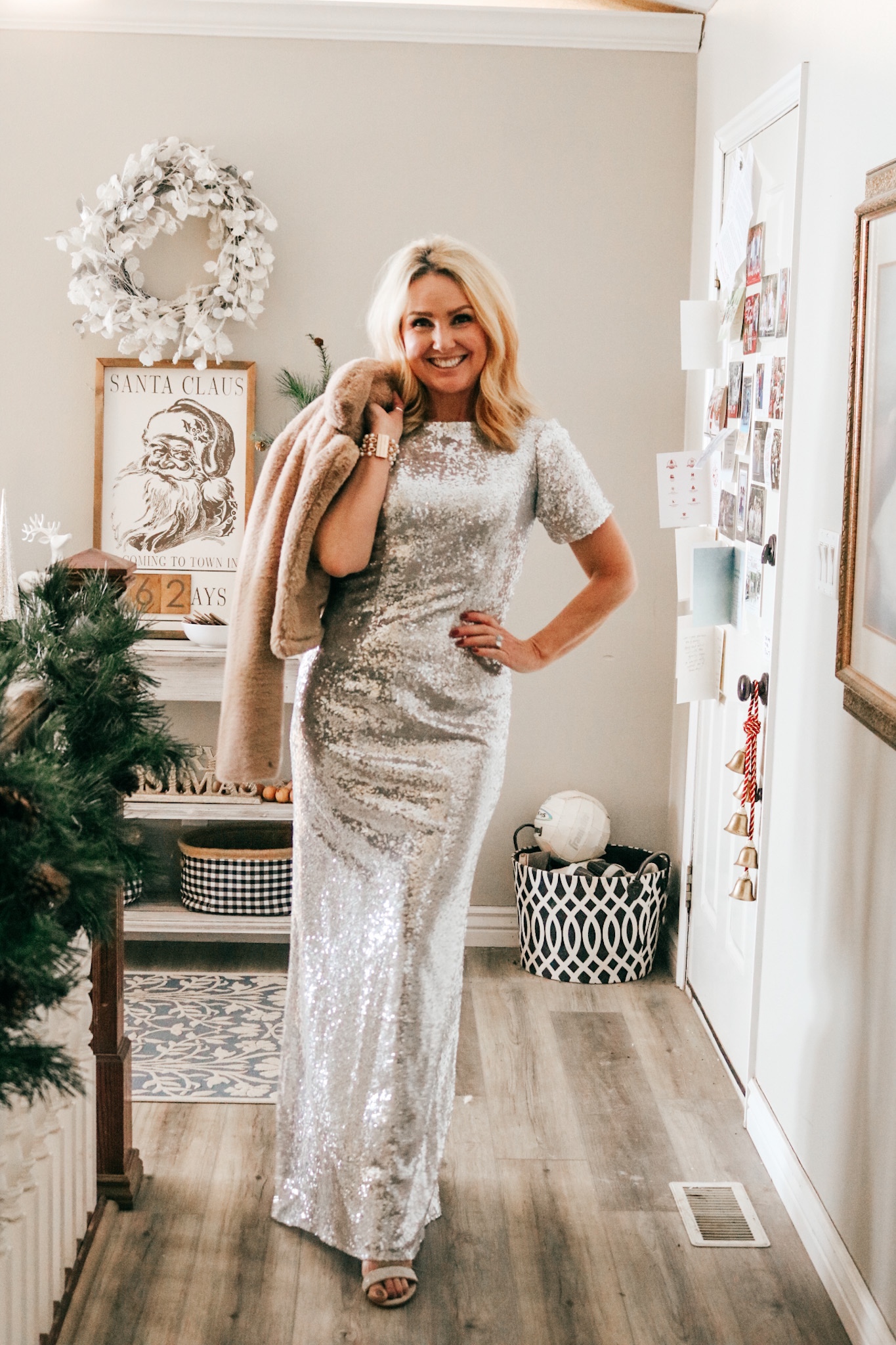 It took me a long time to find it…
My dear friend was getting married and asked if I would wear a silver dress.
Of course, I knew I wanted to make that silver SPARKLE, so I jumped online!
Most stores in my area wouldn't have what I was looking for, so I scoured the internet looking for a modest sparkly dress.
You guys… I LOOKED AND LOOKED!!!!
Unless I wanted to spend several hundred dollars, I couldn't find ANYTHING that met my "modest parameters."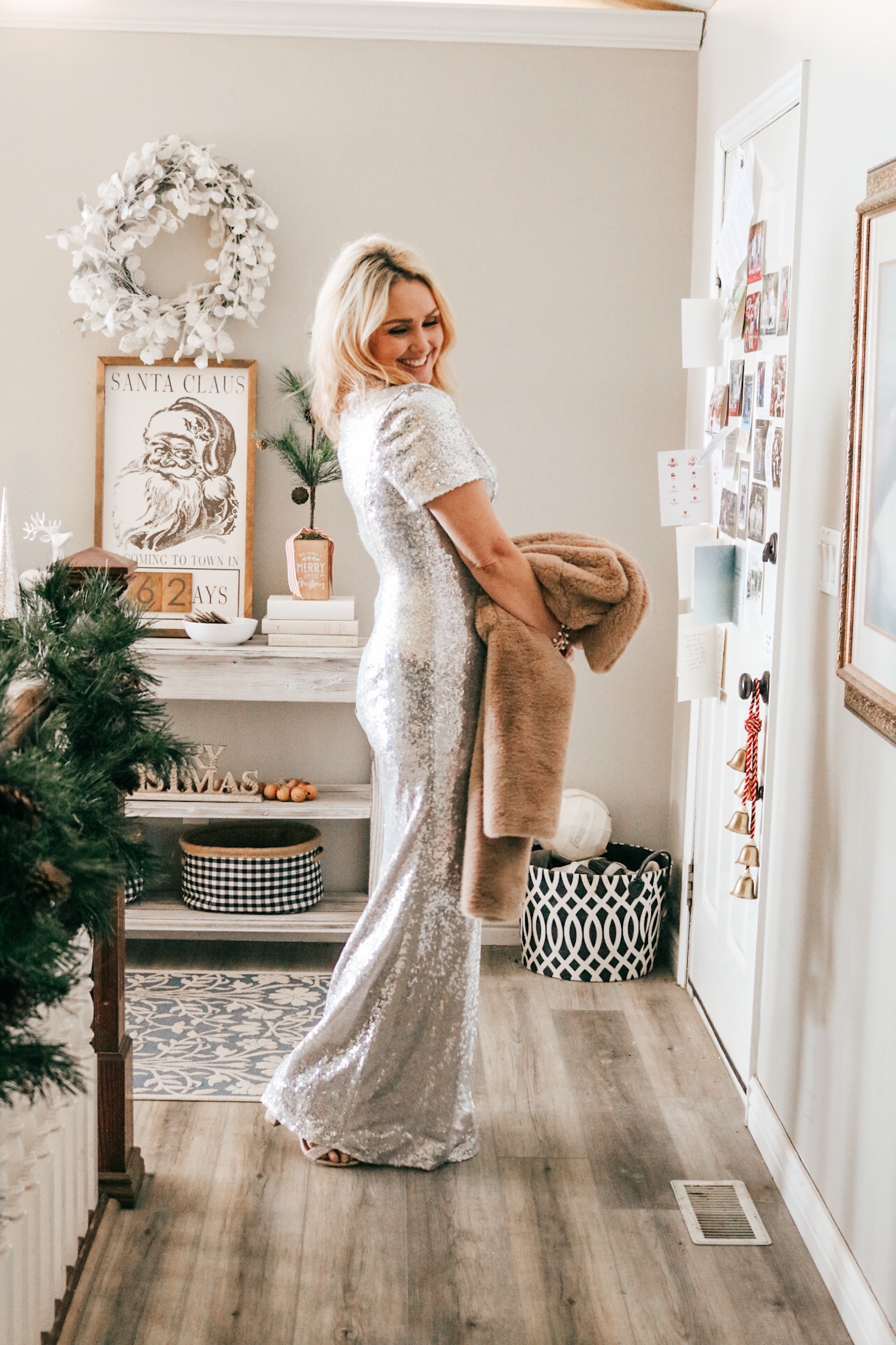 Literally, after searching for hours I found it!!!
AND it was under $70!!
I love the length and how it flows when I walk.
I love the sleeves and no worries of a plunging neckline!!
There's no slit at all, which I really like!
This dress truly makes a classy statement without being revealing.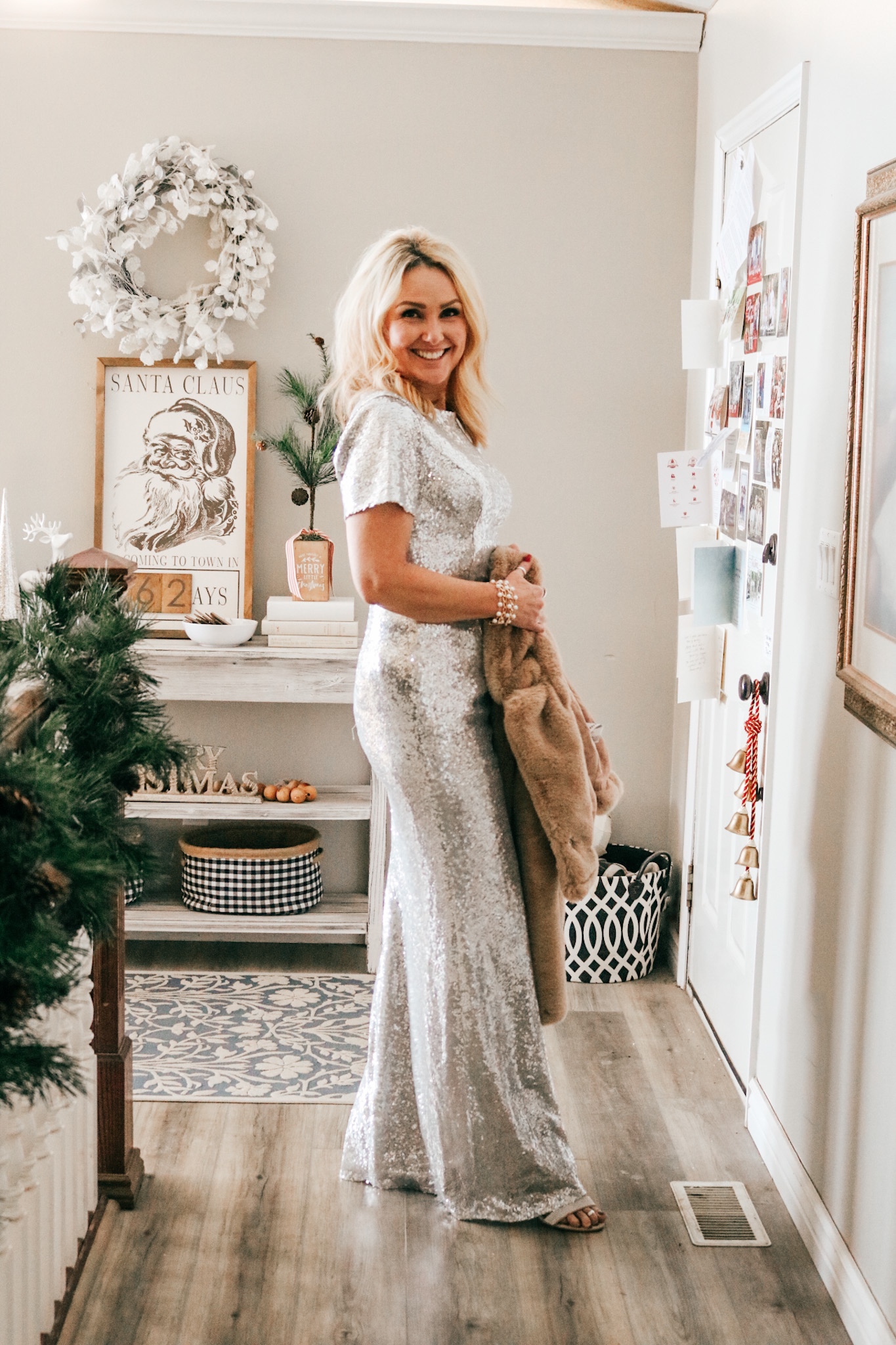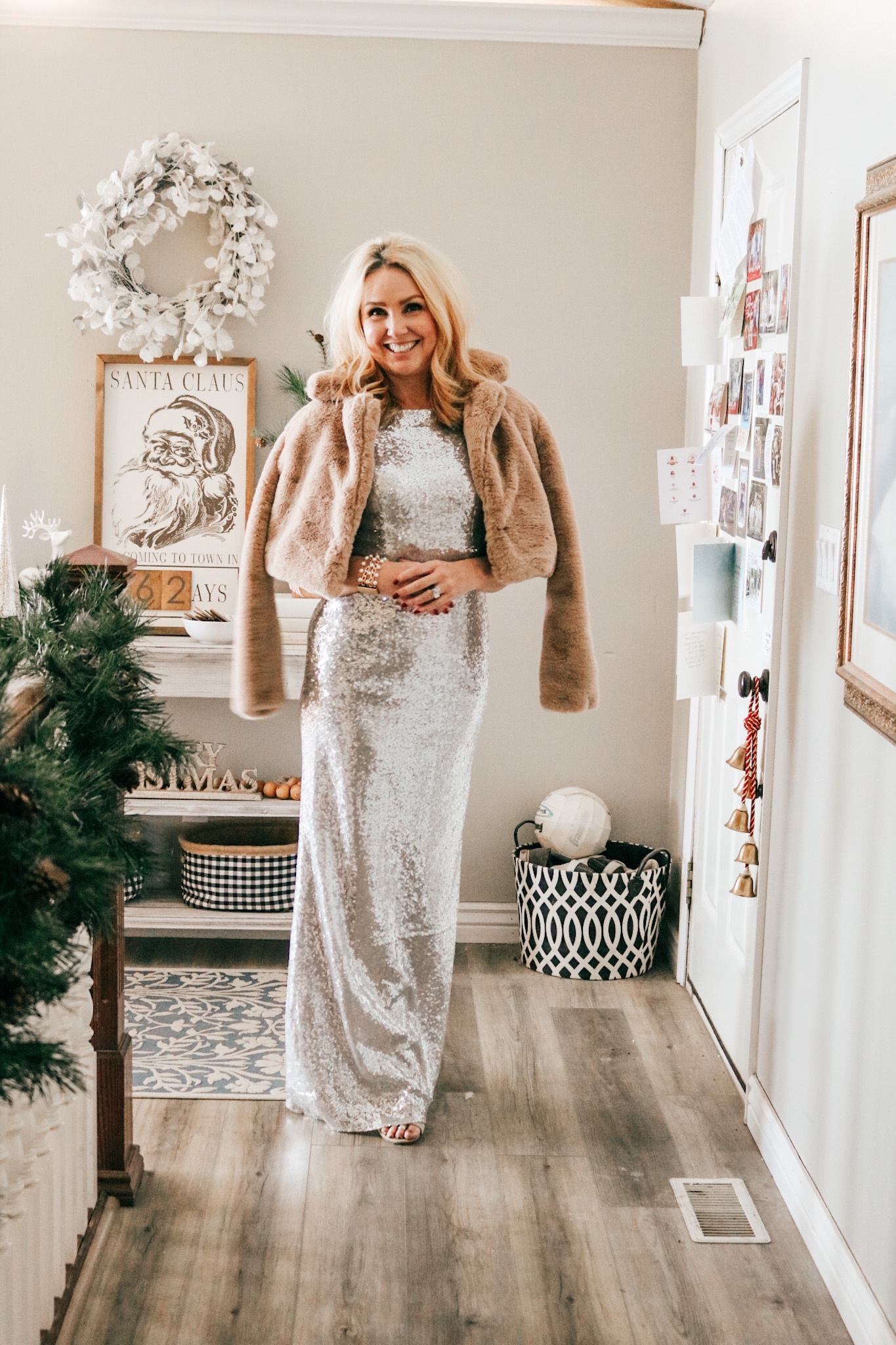 It also comes in beautiful black, gold, green, burgundy, navy, and champagne.
Click on the image to shop.
I looked around and found a few more dresses that I like.
THIS ONE is very similar but with a long sleeve and a gorgeous swoop in the back.
And a few more that would be great for any fancy dinner or cruise.
Click on the images to shop.

Oh! And my sweet faux fur jacket can be found here:

Do you have a hard time finding modest dresses too?
Let me know your favorite place to find them!!
Thank you so much for being here, I appreciate you stopping by my blog!!
You can also find me on Instagram, Facebook, Pinterest, and YouTube.

For the ultimate in loungewear, click HERE.
For pants that will make you look and feel fabulous, click HERE.