Best of 2021…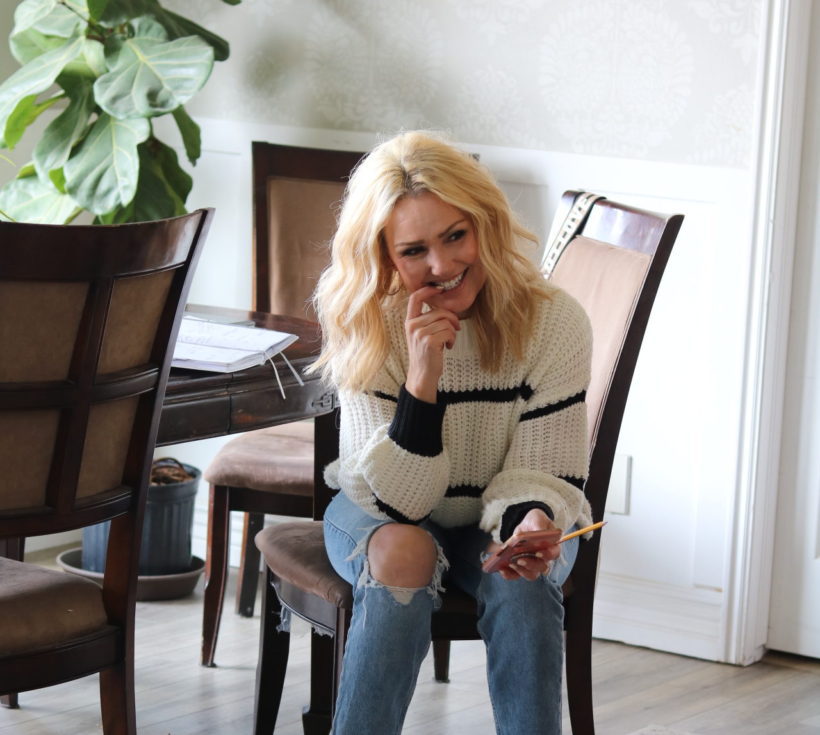 Happy New Year's Eve!
I thought it would be interesting to look back at the best of 2021 in fashion, beauty, health, and home.
But first, are you doing anything fun to celebrate the holiday tonight?
We are going to spend a quiet night at home because the teenagers have party plans with friends.
Usually, we light the Christmas tree on fire in the front yard in the snow and freezing weather, but we'll have to do that another night when the kids can be with us.
Fashion
To start off the best of 2021, here are the top sellers in the fashion category.
All of these will be linked at the end of each category.
The High Low Chiffon Tunic Top was the top favorite!
It's a very lightweight chiffon with batwing sleeves and the high low is pretty.
Just pretty.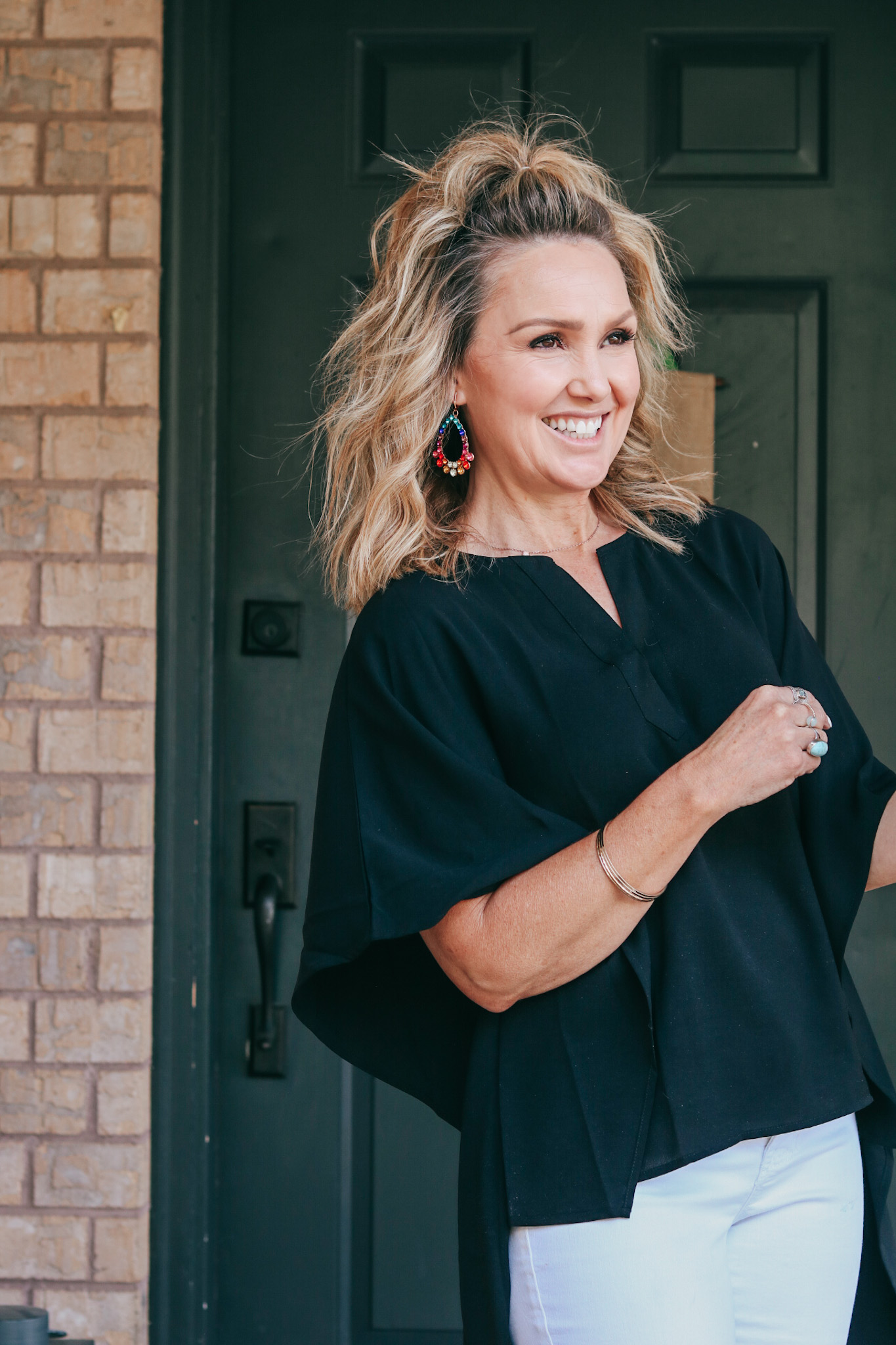 The Adjustable Layering Fake Tops were a huge hit as well!
If you're not familiar with them, they are actually little skirts made of t-shirt material that you wear under a sweater.
It looks as if you're wearing a t-shirt but without added bulk.
I love them!
Sorry… this screenshot is the best picture I could find!
They came in a set of white, gray, and black to go with anything at all!!
My exact ones are no longer available but I found some that look exactly the same.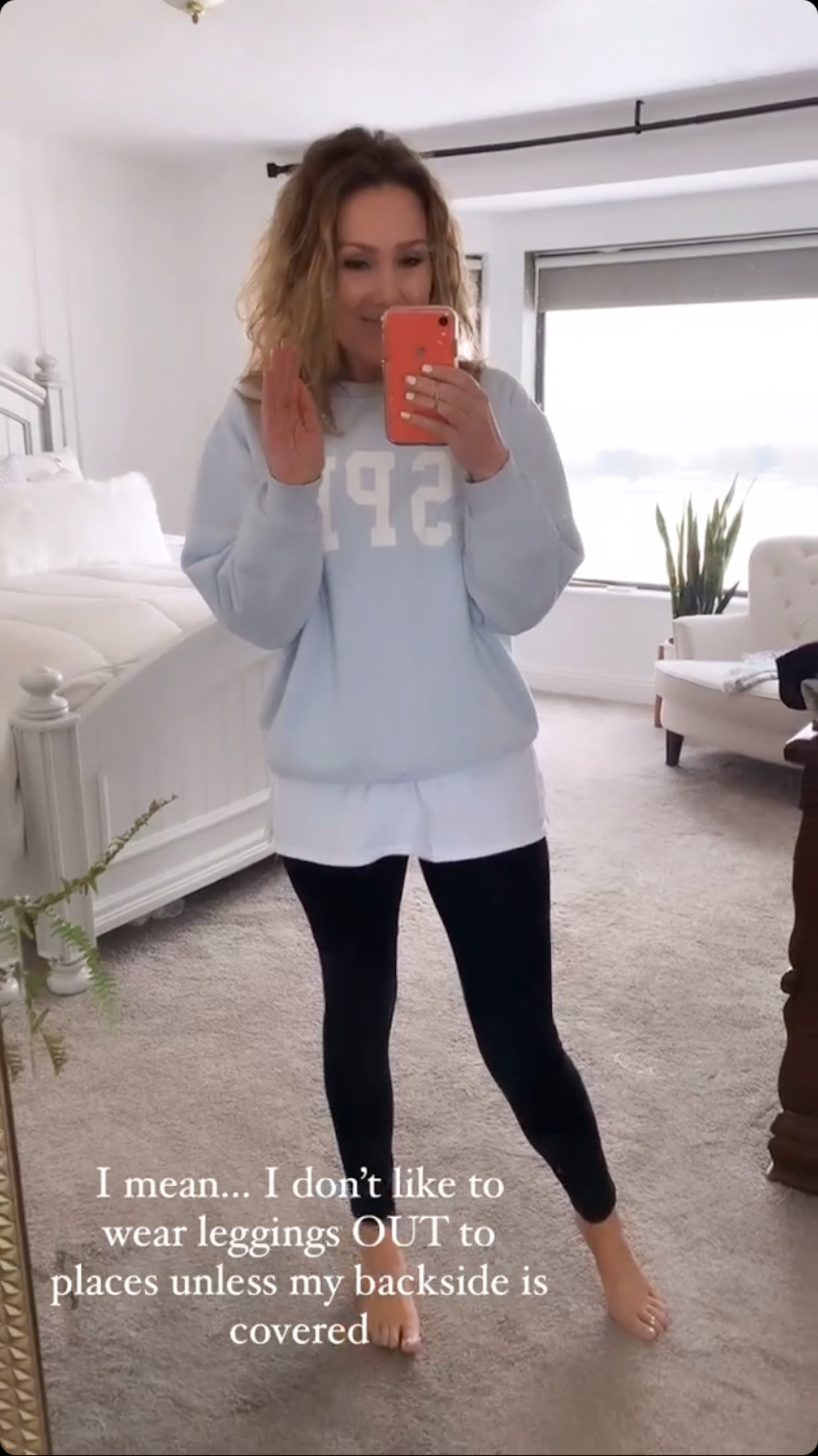 The Ankle Backseam Skinny Pants are SO GOOD, no wonder they made the best of 2021!!
They are a part of the Spanx Perfect Pant Collection.
With the best fabric ever, the backseam down the leg, and the cute little notch, these will be your favorite!!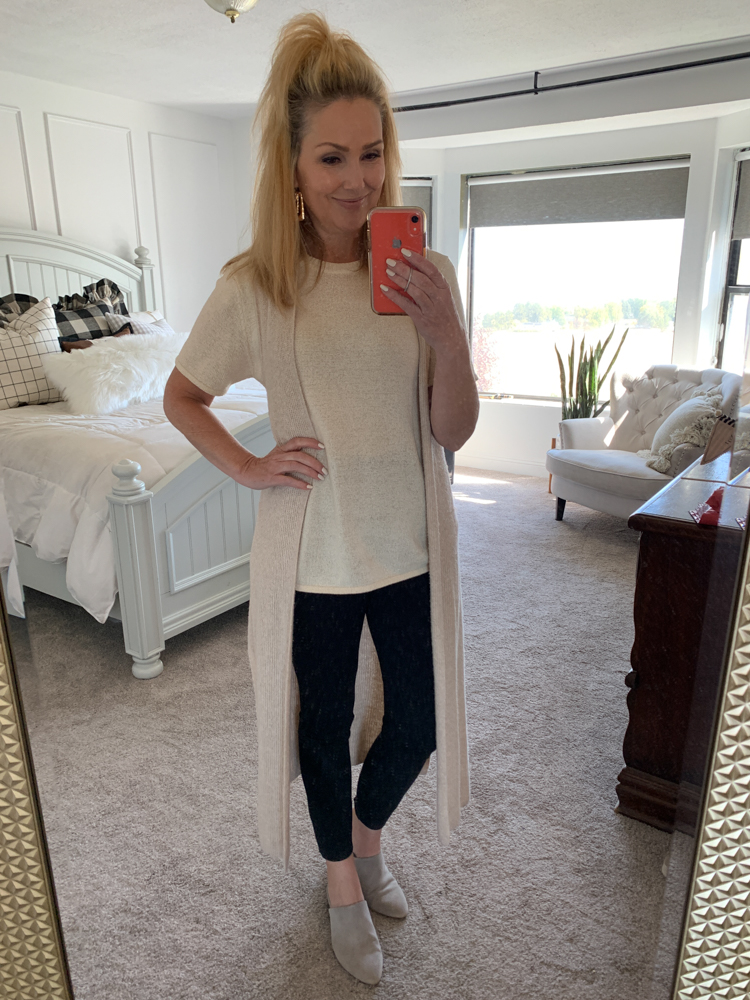 My Daisy T-shirt created a splash but then it sold out so quickly that I had to find a similar one.
The Let It Be Daisy T-shirt is even better than the one I have and was a huge hit this year!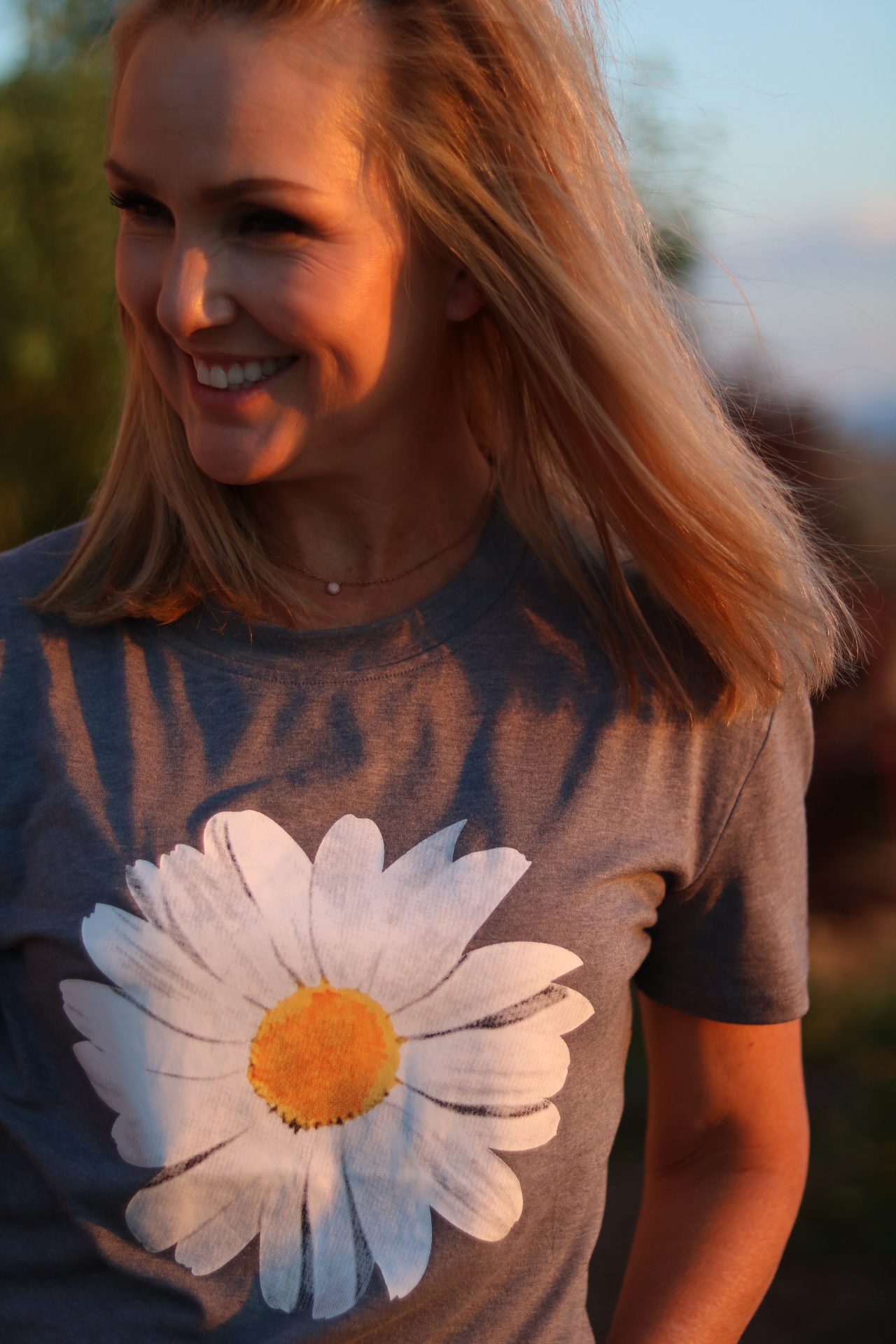 Next in popularity were the Spanx Faux Leather Snake Shine Leggings.
I love the metallic shine and sweet snake print!
Sorry… forgive… another screenshot of a story!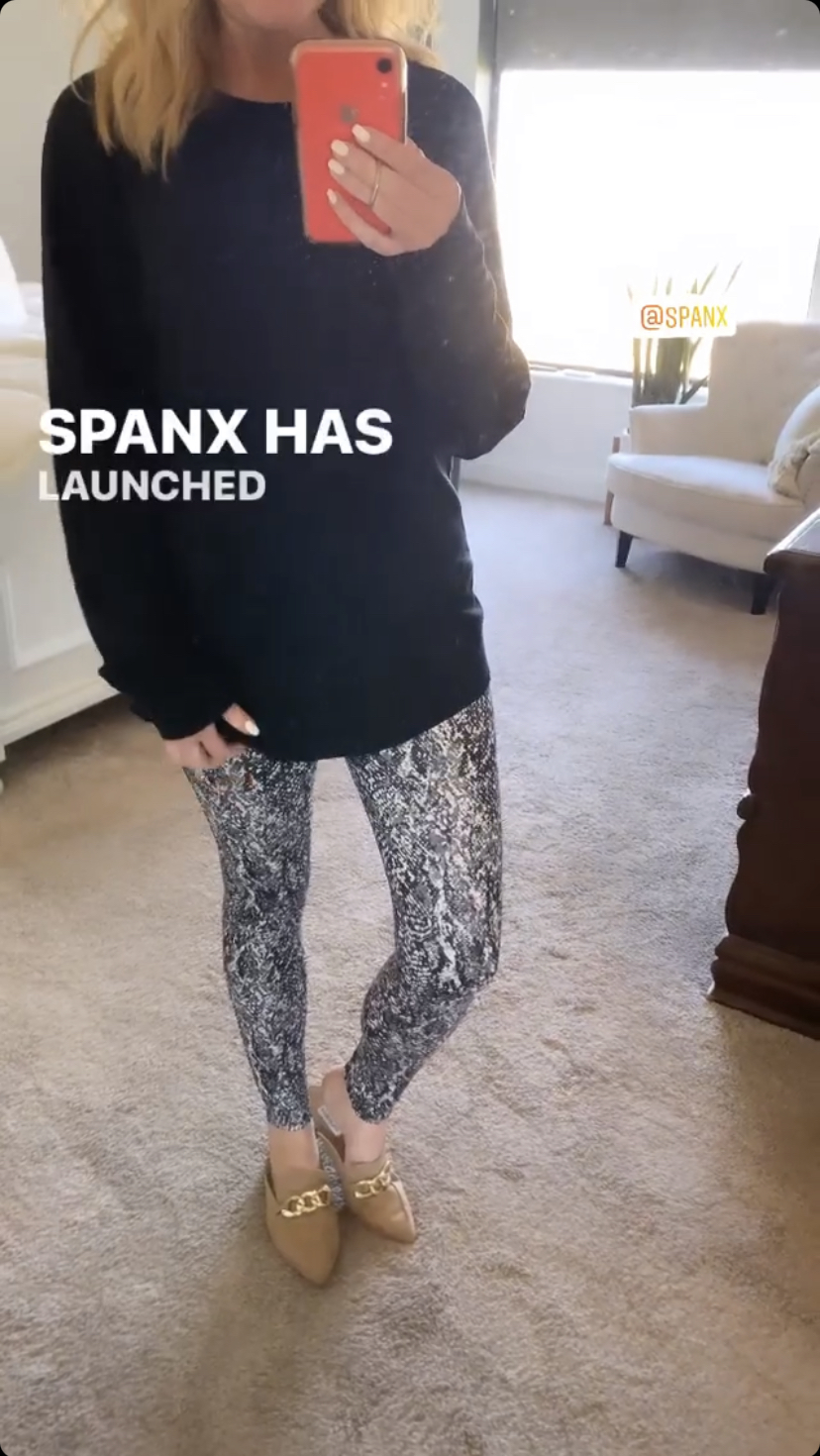 Another popular t-shirt was the Bonjour T-shirt.
Again, different than the actual one that I have on, but mine was old and this one is even BETTER!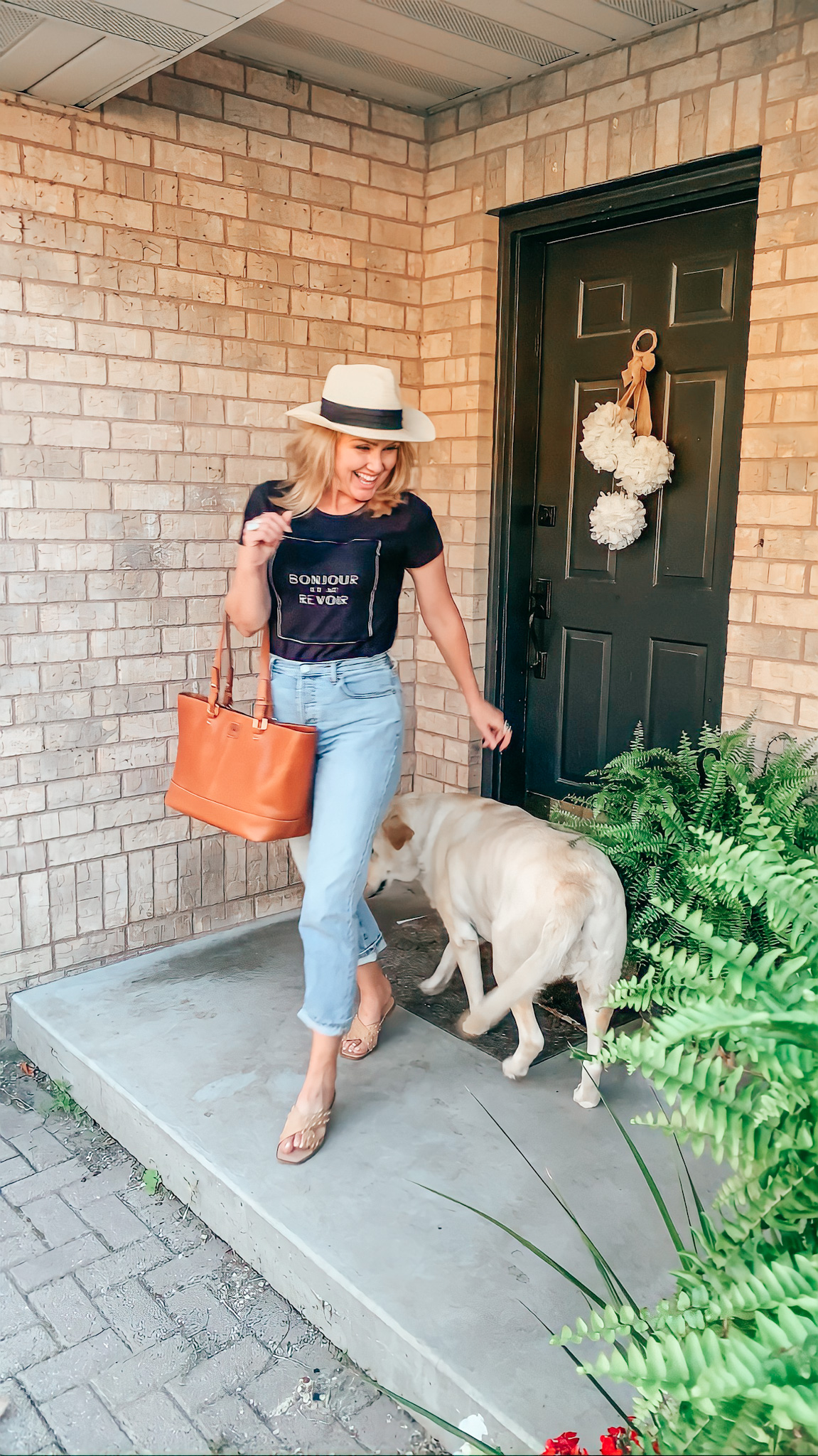 Last in the fashion category were these awesome Chunky Chelsea Boots!
If you know me, you know how much I love a good neutral shoe/boot color.
I have worn these a TON and they were super popular this year!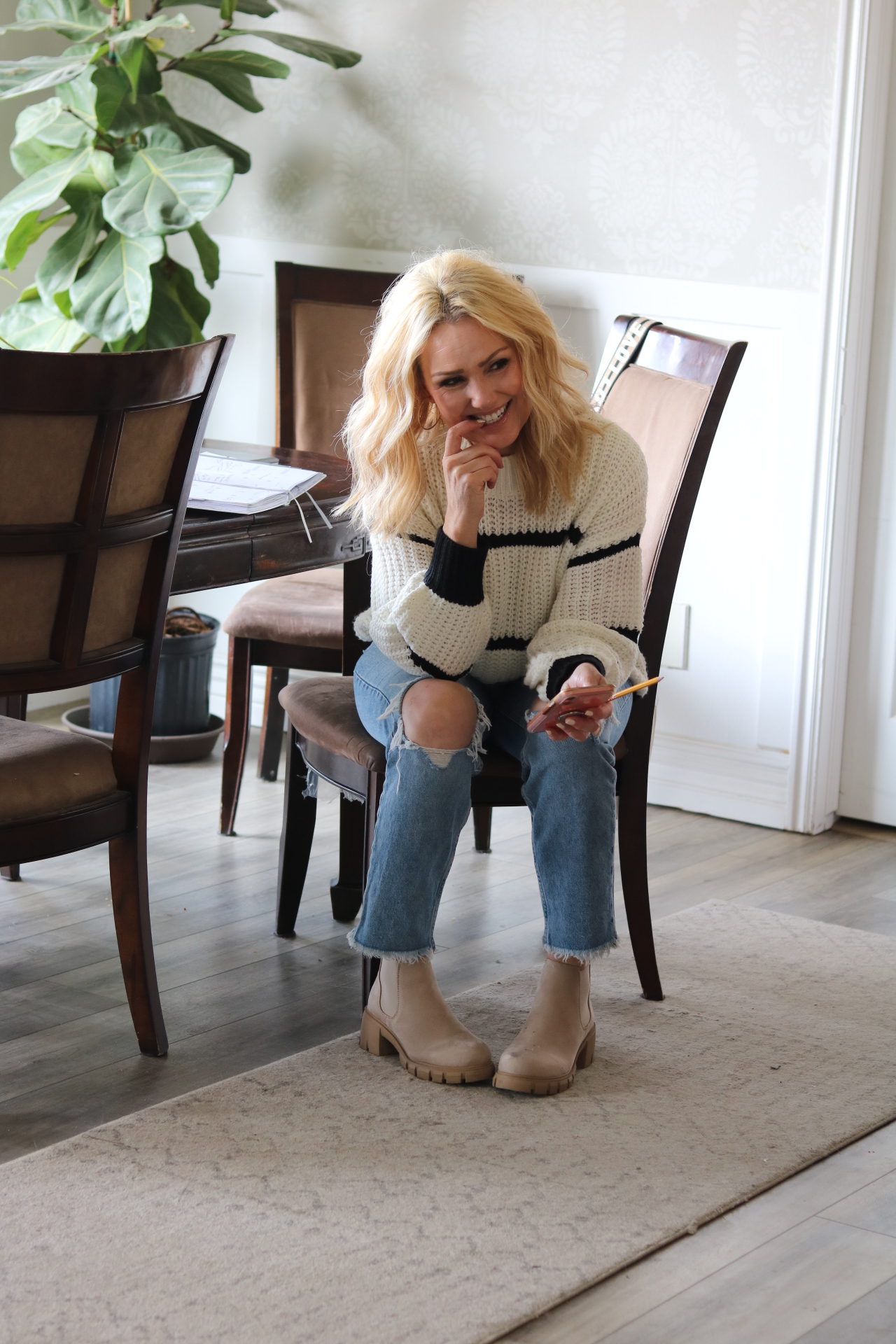 Beauty
The best of 2021 in beauty were:
The Brow Trio... this is like a stamp for your eyebrows! But the best part is that it doesn't rub off! It stays on sooo good but washes off gently with your cleanser at night. I am in LOVE with this little trio!
Benefit They're Real Magnet Mascara… I don't know how it works, but it's pretty cool! I love that I feel like I only need one coat.
The St. Tropez Dark Tanning Mousse... there was a special over the summer for a whipped marshmallow version of this tanning mousse and it was sooo good. But I love the regular version too and have used it for years.  I highly recommend.  You get what you pay for when it comes to tanning lotion.  This is worth the price and lasts a long time!
And the NuFACE Trinity Facial Toning Device with 1 year supply of gels made the best of 2021!
Click on the images below to shop

Health
Of course we are all very concerned with our health in the past couple of years.
My naturopathic doctor turned me on to the Smarty Pants Vitamins for Women and I have them coming on autoship.
We know the benefits of Vitamin D and this Cal Mag Fizz is a really easy way to get your calcium and magnesium.
These were the best of 2021 in the health category.
Last but not least… the best of 2021 in the HOME category!
Two things stood out as the clear favorites and those were the Hotel Du Cobb Oversized Ruched Throw, unfortunately it is completely SOLD OUT.  But a throw that I actually like even better is still available!  It's the Peace Love World Pom Pom Throw.
I have it in the color Vanilla and it's such a pretty accent to drape over a couch or anywhere in your home.
The second hottest seller was the Avocado Keeper… oh boy was this one popular!

That's it!
It's always so fun to see if your favorites match mine!
Thank you so much for being here, I appreciate you stopping by my blog!!
You can also find me on Instagram, Facebook, Pinterest, and YouTube.

Looking for non-alcoholic drink ideas for the party tonight?  Click HERE.
In case you missed my gorgeous and modest sequin dress, click HERE.
And if you need some new loungewear to take you into the New Year HERE are some good sets!