Where to Stay In San Diego…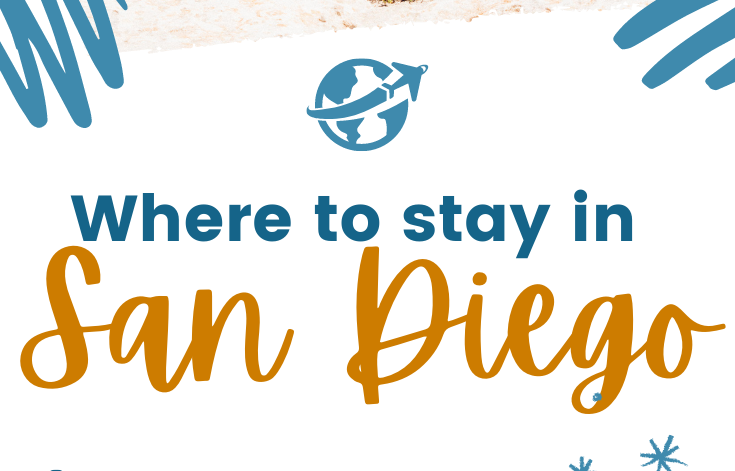 The title sounds a bit bossy…
I'm not going to tell you this is the BEST place to stay or this is the place you SHOULD stay, but this is a really GOOD place if you are looking for where to stay in San Diego.
Our son is in the Navy and living on Coronado Island and we had the chance to visit him a couple of times this month. The first time we stayed on Shelter Island at the Best Western Plus Island Palms Hotel which was plenty close to all the downtown San Diego sights without being right in the middle of it all.  The second time, we decided to stay further away in Carlsbad in a cute home near the beach.  More on that in another post.
This beautiful, waterfront property is located right by the harbor with stunning views! We LOVED it!!! It's relatively inexpensive when you consider other places to stay in the San Diego area… and for the view?? I would think you would normally pay so much more!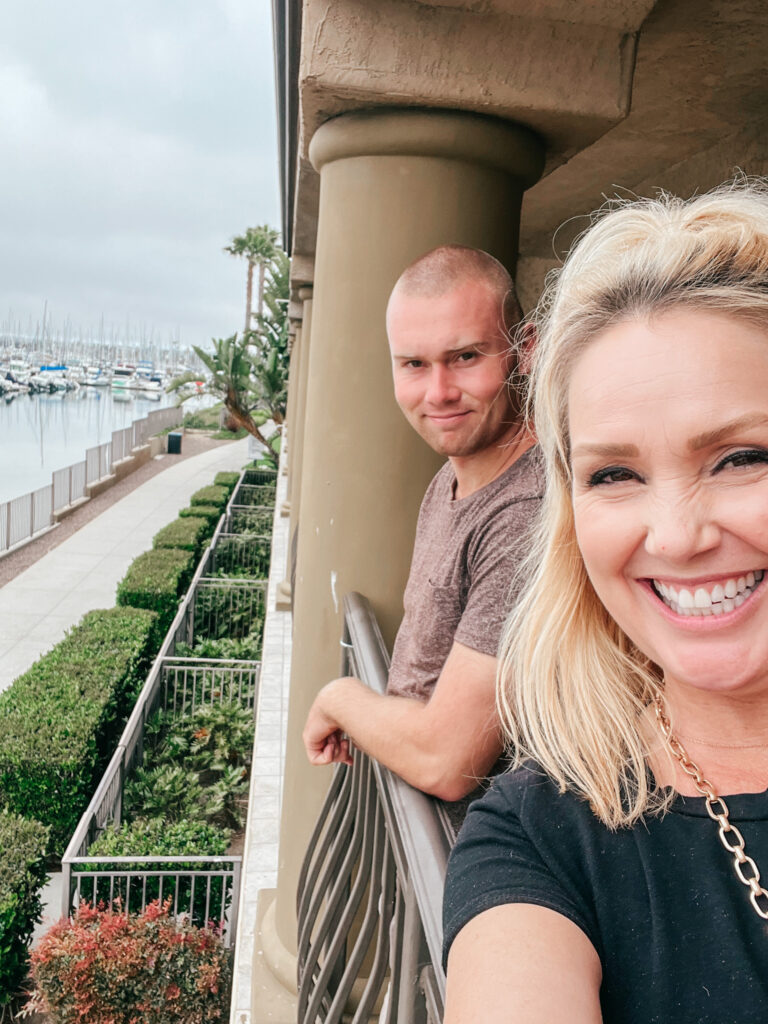 Our room overlooked the marina and I couldn't get enough of the beauty! Every day I would step outside on the deck and just bask in the beauty, whether it was daytime or lit up with lights at night.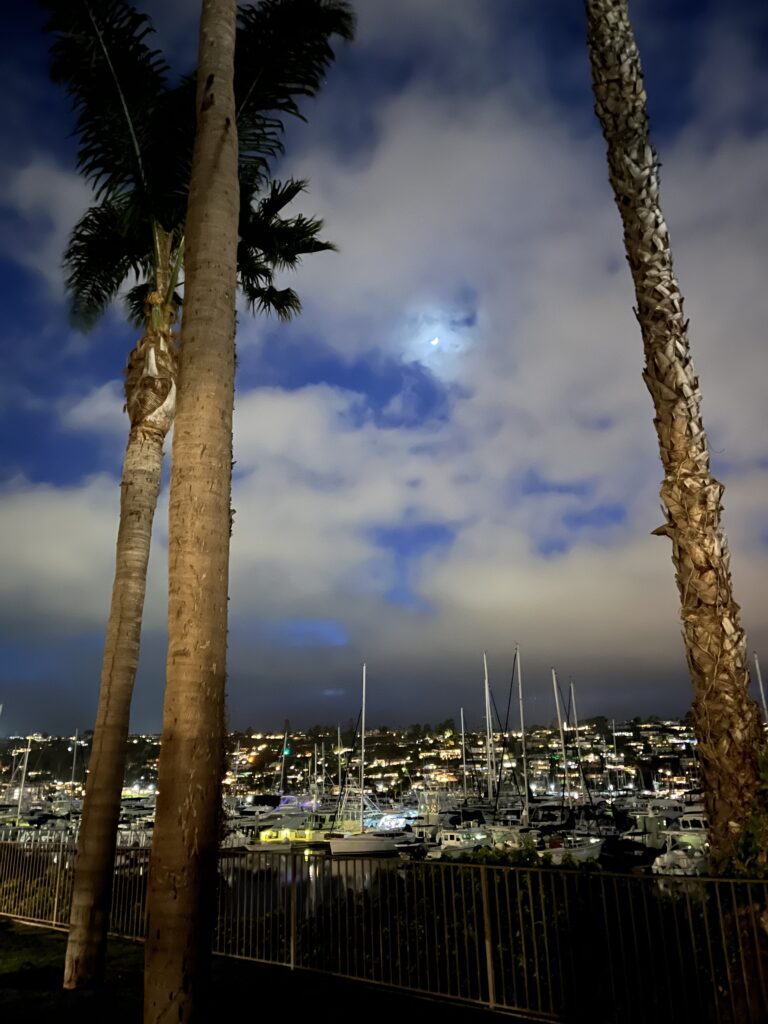 The room itself was very comfortable and very clean. The staff was super friendly and accommodating.  Every night we would sit in the hot tub and enjoy even more the outside views!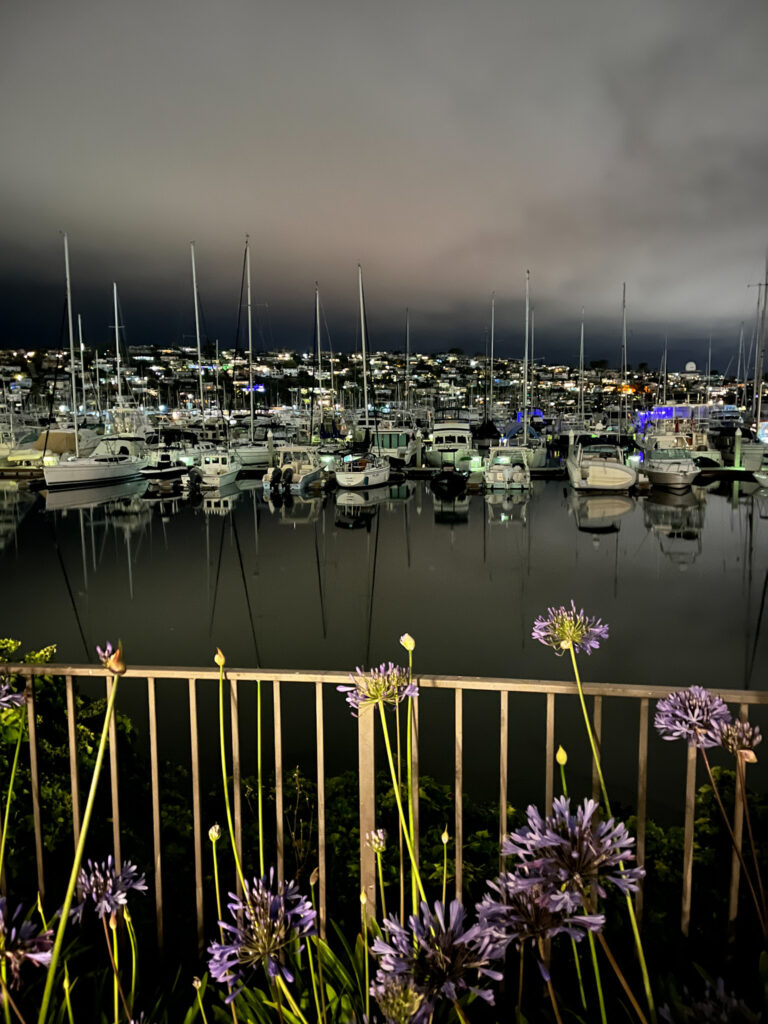 Fun things to do in San Diego
If you are looking to tour the USS Midway Museum or take a harbor boat cruise, you are only a short 15-minute drive from the Island Palms Hotel to the downtown San Diego area where you can do both of those things.
We took a two-hour harbor cruise and enjoyed every minute.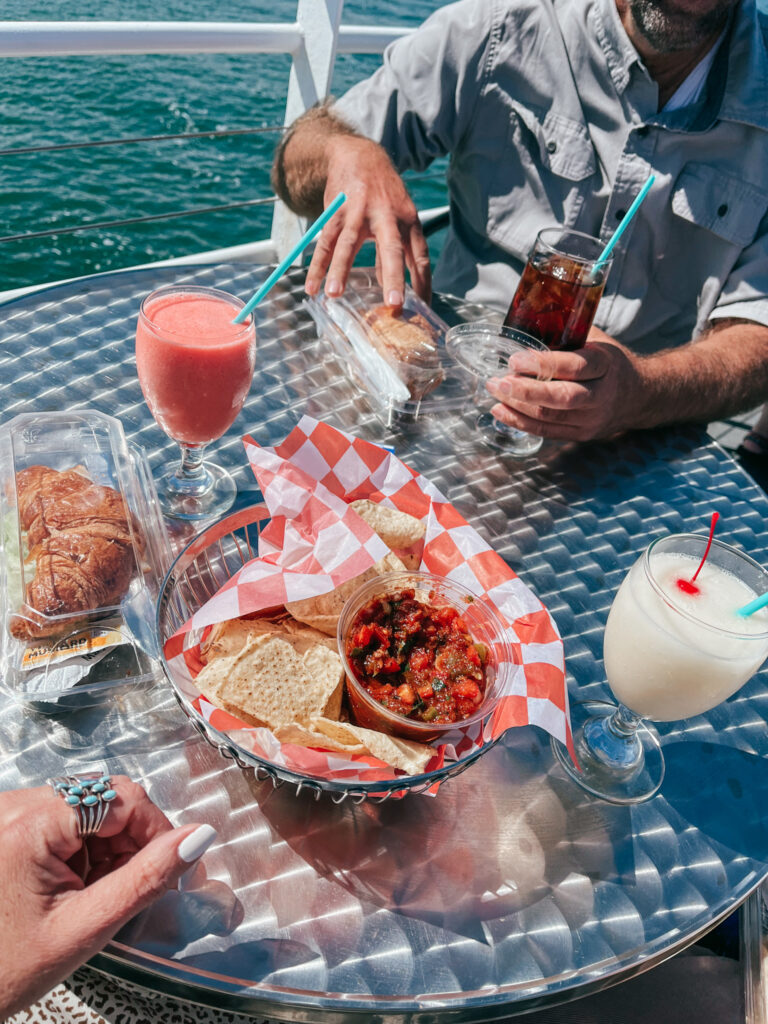 If you head over the beautiful San Diego bridge to Coronado, you definitely need to check out the famous Hotel Del Coronado.
There is so much to see at the hotel, beautiful oceanfront scenery, restaurants, and shopping!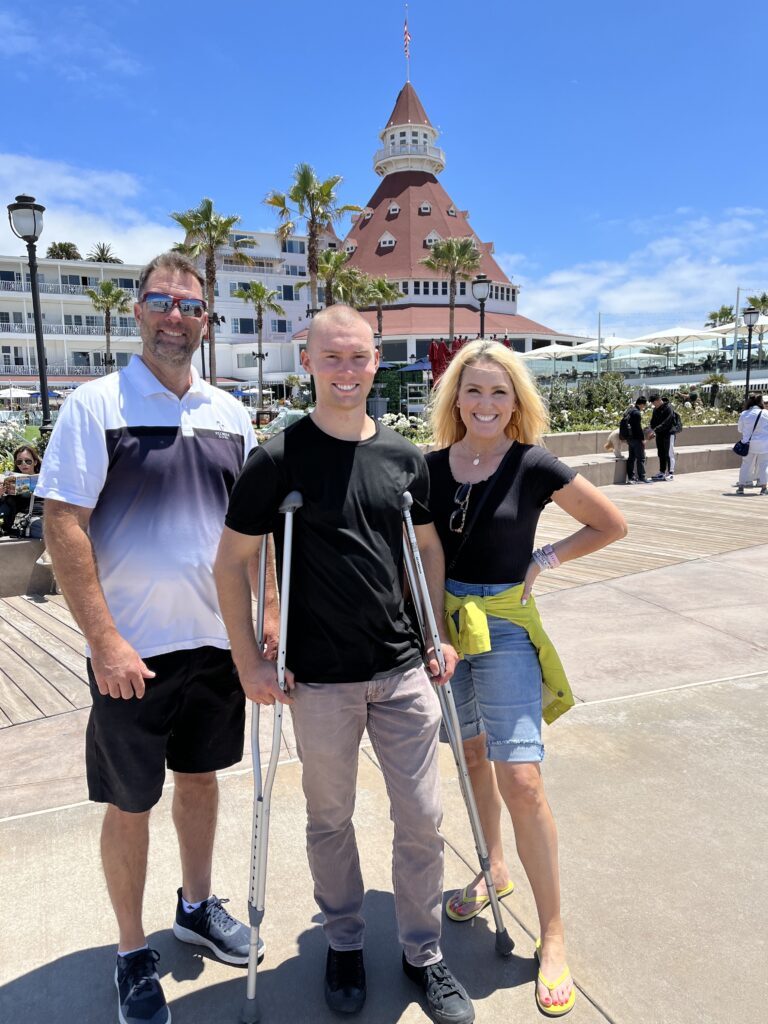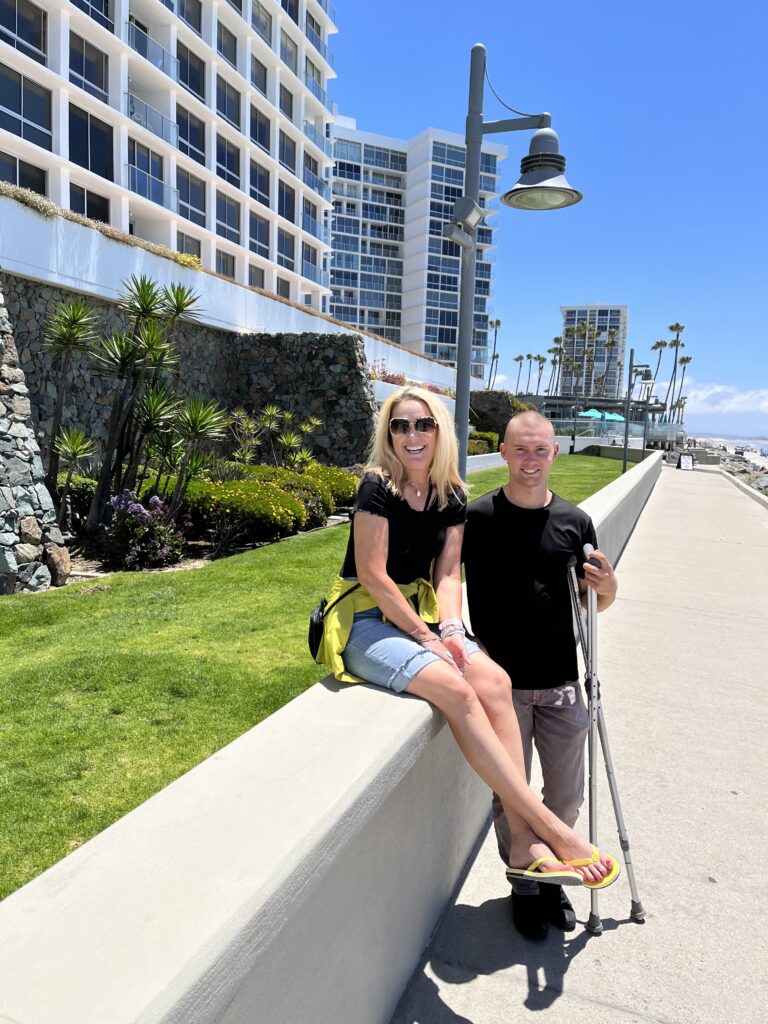 If you are looking to experience fresh Dungeness crab (which you really should take the time to do) then you need to go to Point Loma Seafoods.  If you are staying at the Island Palms hotel, this is right on the way home.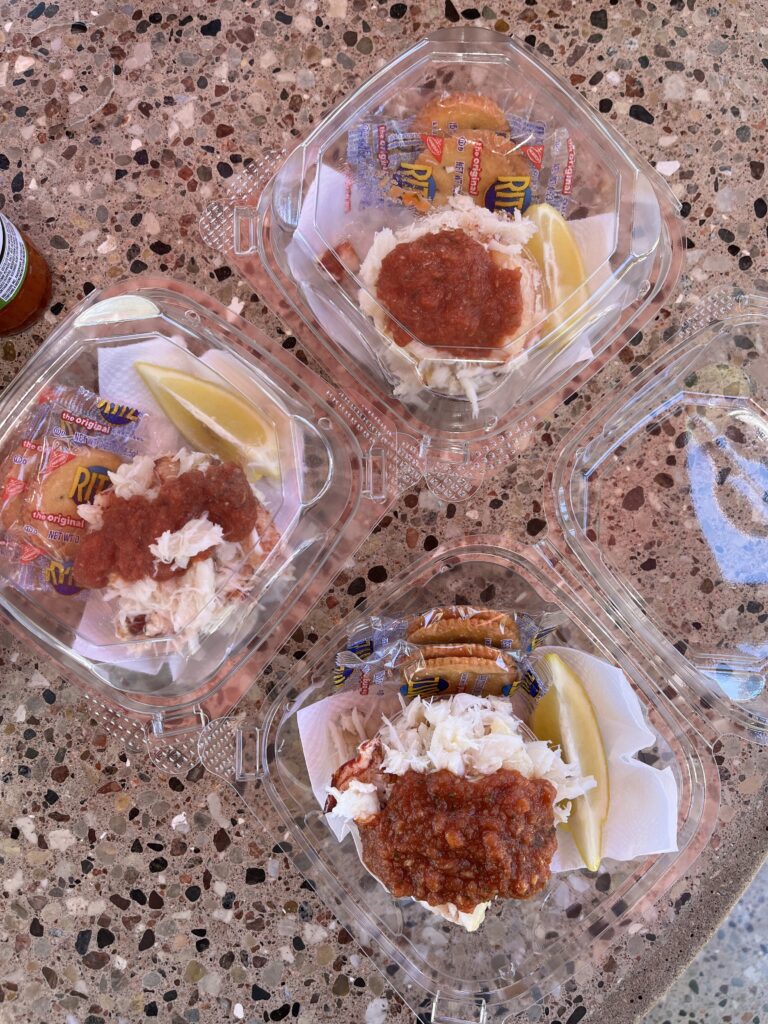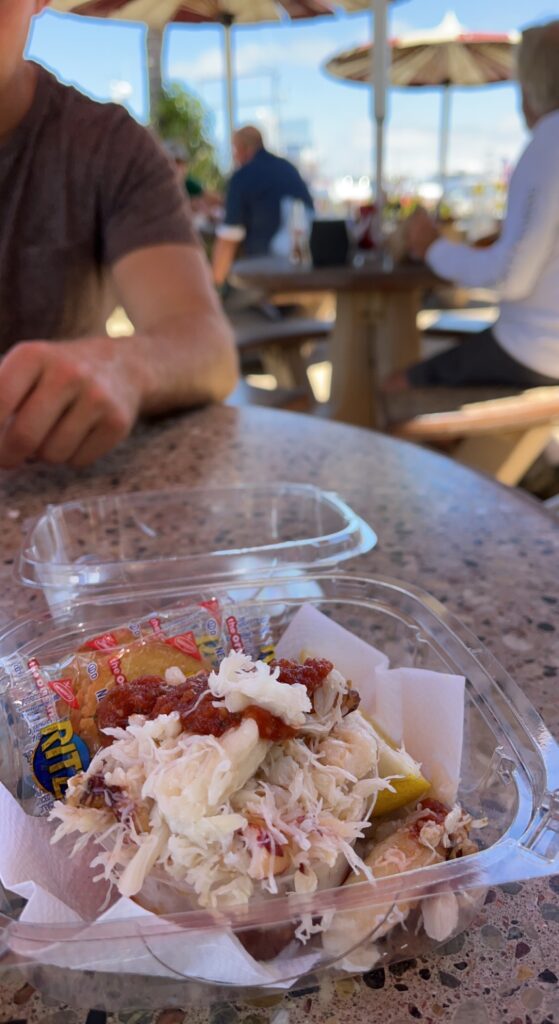 It is SO GOOD! We bought it in individual portions like you see in these clam shells.
My advice: skip the individual portions like you see above and go buy your own cocktail sauce and Ritz crackers.  Then, buy a whole pound of crab! You get so much more and it's more economical. We did this the second time we went and felt like it was way more economical.
Also while you are on Point Loma, stop and see the Rosecrans National Cemetary.  It's amazing!!!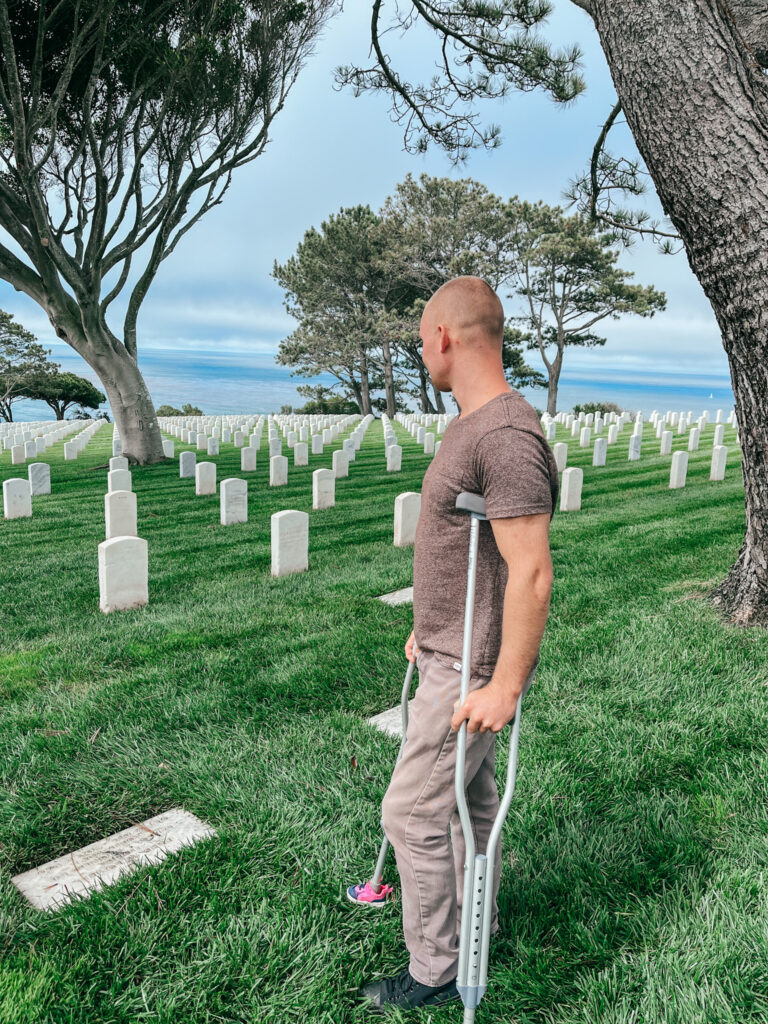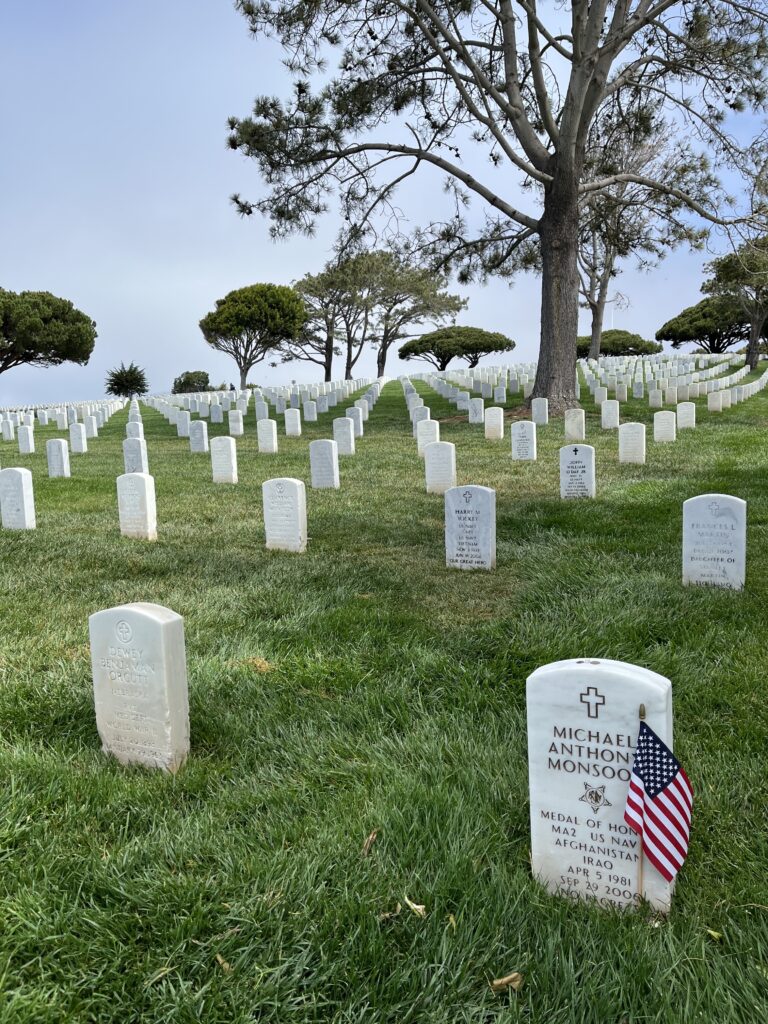 Michael Monssor was a Navy SEAL and Medal of Honor recipient who lost his life saving his fellow friends and SEALS when he threw himself on a hand grenade to protect the others. It's an amazing story if you want to google it.
It was quite a special experience finding his headstone.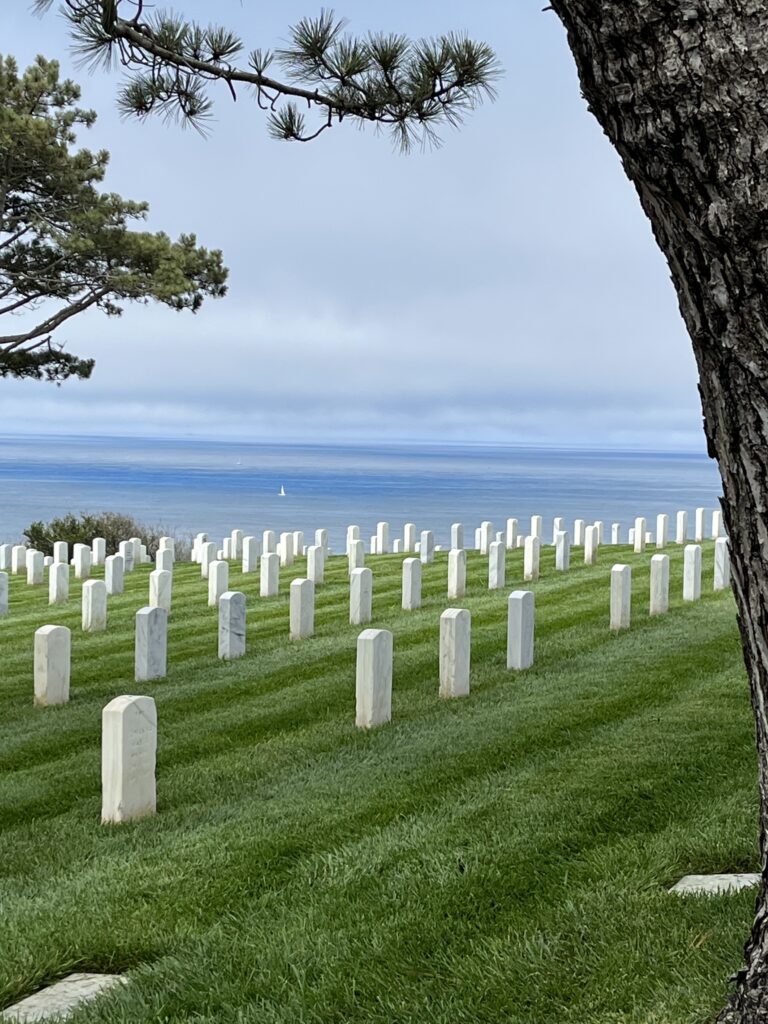 I'm sure there are so many good stories buried in this beautiful cemetary.
A few other things I highly recommend:
The Taco Stand.
The Big Bay Boom if you are there over the 4th of July… amazing fireworks!!!
The Craft Creamery!! The BEST Coconut ice cream I've EVER HAD!! Lots of nuts and chocolate chips… ohhhh goodness, TRUST ME! There are lots of other good flavors too. It was my family's favorite and we had lots of ice cream!!
There you have it, where to stay in San Diego PLUS a few ideas of what you may want to do while you're there!
What are you're favorite things to do there? Have you been there?
Thank you so much for being here, I appreciate you stopping by my blog!!
You can also find me on Instagram, Facebook, Pinterest, and YouTube.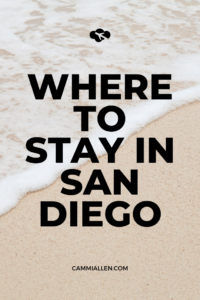 .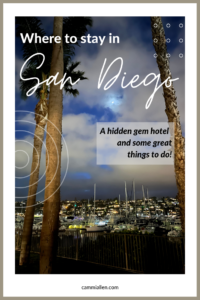 .