My Top 13 Packing Tips…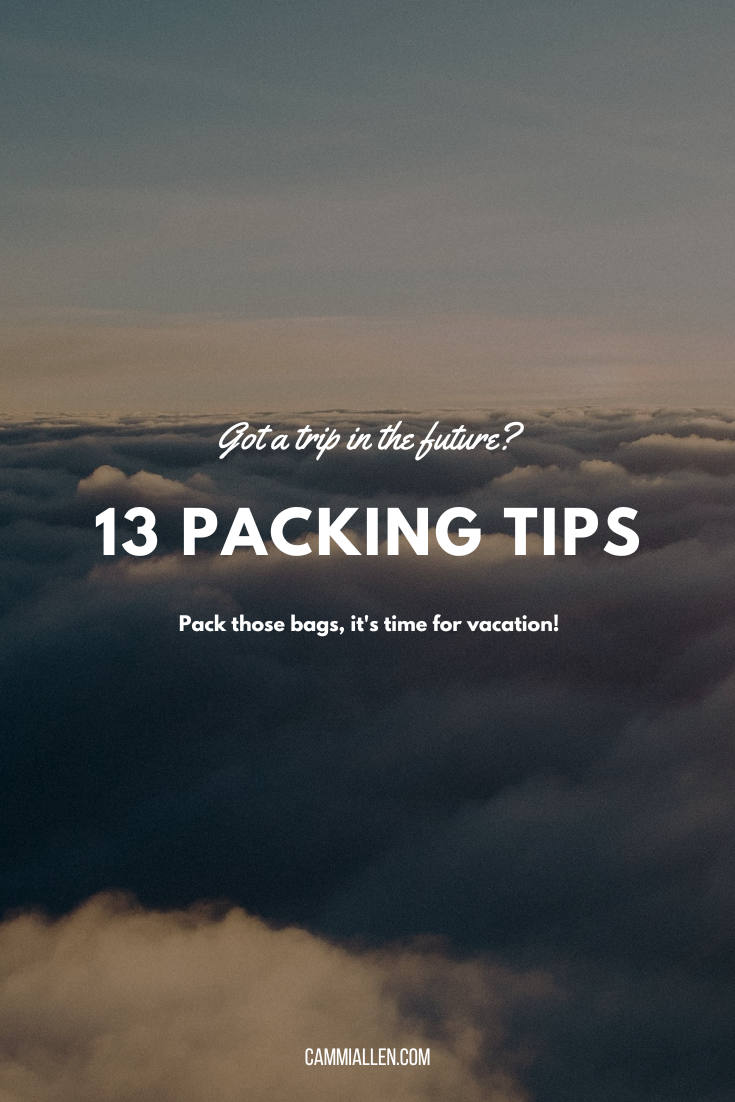 Are you heading out on a vacation this summer?
I thought it might be fun to share my top 13 packing tips that I've acquired over the years of traveling.
As I type this we are on the road driving to San Diego! Currently listening to Johnny Cash. 😉
I've made many mistakes in my traveling and learned better ways to pack.  Today I'm sharing them all!
13. Bring ziplocks.
You never know what you'll need them for, but there have been many times that I've been in our hotel wishing I had a ziplock bag. Or on the plane or in the car, wishing I had a ziplock.  And I would say to pack a couple of the gallon freezer bags but more on that later in the list.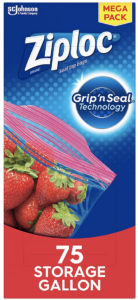 12. Bring a fold-up duffle bag or leave space in your luggage for souvenirs.
If you're like me I always like to find a little something to take home with me.  I love looking for rings and getting ones from different areas of the world. I have also bought an actual piece of luggage in order to pack my souvenirs home, clothing, pretty salad bowls, whatever.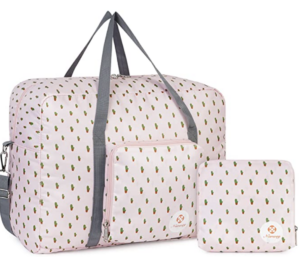 11.  Plan to layer.
You may not need a full-on winter coat depending on where you are going, but you could keep warm with layers that are easier to pack.  Always make sure to have a warm layer even if you are going somewhere tropical. You never know when you might need it.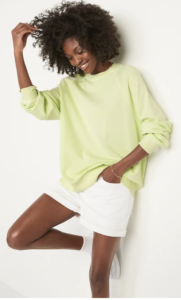 10.  Ditch the full size bottles.
Hi, my name is Cammi and I am addicted to beauty and hair products! I won't travel without them!! I don't really care on road trips because I have my husband there to carry the bags for me, ha! But when I fly and there is a weight limit, I'm very careful.  Don't make the mistake of buying the expensive trial size bottles of products, DIY them yourself with THESE BOTTLES. Simply fill them with the contents of your larger bottles.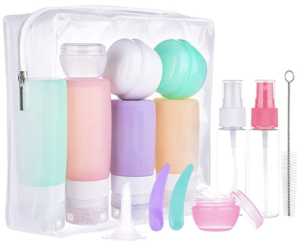 9.  Bring a bag for dirty clothes.
I don't like the idea of having my dirty clothes be in the same suitcase as my clean ones, but if they're in a bag then it's fine. If you happen to forget one from home, just grab one from the hotel.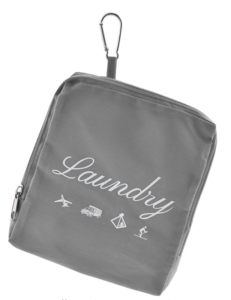 8.  Make a master list of absolute essentials and pull it out each time you pack to travel.
These are things like toothbrushes, deodorants, hair elastics, charge cords, etc.  These are things you need every time you travel, necessities that you've forgotten in the past and never want to forget again. Keep this list in a file or on your phone where you'll always remember.  It makes packing so much easier!!
7.  Bring a comfy cardigan, jacket, or blanket scarf to keep you warm on the plane or in the car.
Have you ever been cold on a plane? Even in the car, my husband needs the temperature a little cooler than I like.  Having a light layer can make all the difference Plus it can be used as a pillow if you don't need it for warmth.
(Code CAMMI10 for THIS CARDIGAN below or anything on the site)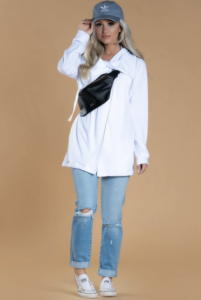 6. Mark your luggage to stand out.
If you have regular blue or black luggage… this is a must. We have American flag duct tape.  We can always spot our luggage.  But you can find pretty luggage that is easy to spot.  I just got THIS LUGGAGE set so I can ditch the flag tape!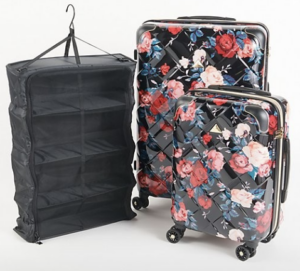 5.  Place your heaviest items on the bottom of the suitcase.
Have you ever stood your suitcase up and it flopped over forward? That's the worst.
4.  Put liquids that might leak in a ziplock freezer bag.
Fun fact.  I take my makeup off with coconut oil.  I have it stored in a little container with a screw-on lid.  If the weather is hot, it turns from a solid to a liquid and will sometimes make a runny mess.  Learned my lesson! Now, I keep it in a small ziplock freezer bag.  Sometimes it still leaks, but it is kept contained in the ziplock and doesn't get all over everything.
3.  Plan your outfits!
This is my favorite. I always write down a list of each day that I will be gone and what I will wear that day and keep that paper in my luggage.  Depending on the weather, I might change outfits around, but I have the outfits all planned, including jewelry and shoes. Also, think about specific activities on the trip and plan your outfits for those types of things.
2.  Roll your clothes together in outfits.
Rolling your clothes makes them less wrinkly, takes up less space, AND you can organize your luggage better because you can see all your outfits! For example, fold your jeans in half, fold the t-shirt in half and lay it on the jeans, then beginning at the feet roll them up together.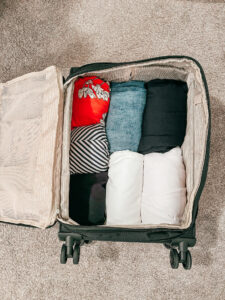 1.  And #1 on my list of packing tips: Go over your list before leaving ONE MORE TIME!!
It's a simple thing but SO important! Another one of my lessons learned the hard way. Make sure everything is packed by going over that list one more time!!
Maybe you have that pair of pants in the dryer or a new deodorant from the storage room that you've been meaning to grab.  It's worth it to take a minute or two to go over your list and make sure everything is checked off.
Tell me your best packing tips that I didn't include here!
Thank you so much for being here, I appreciate you stopping by my blog!!
You can also find me on Instagram, Facebook, Pinterest, and YouTube.

The best hairstyle for vacation and how I wore mine every day on our Cali trip HERE.
3 classic and elevated pieces every woman should have for summer HERE.
The perfect dress for summer vacation and how to wear it HERE.