Your Most Loved Items From February …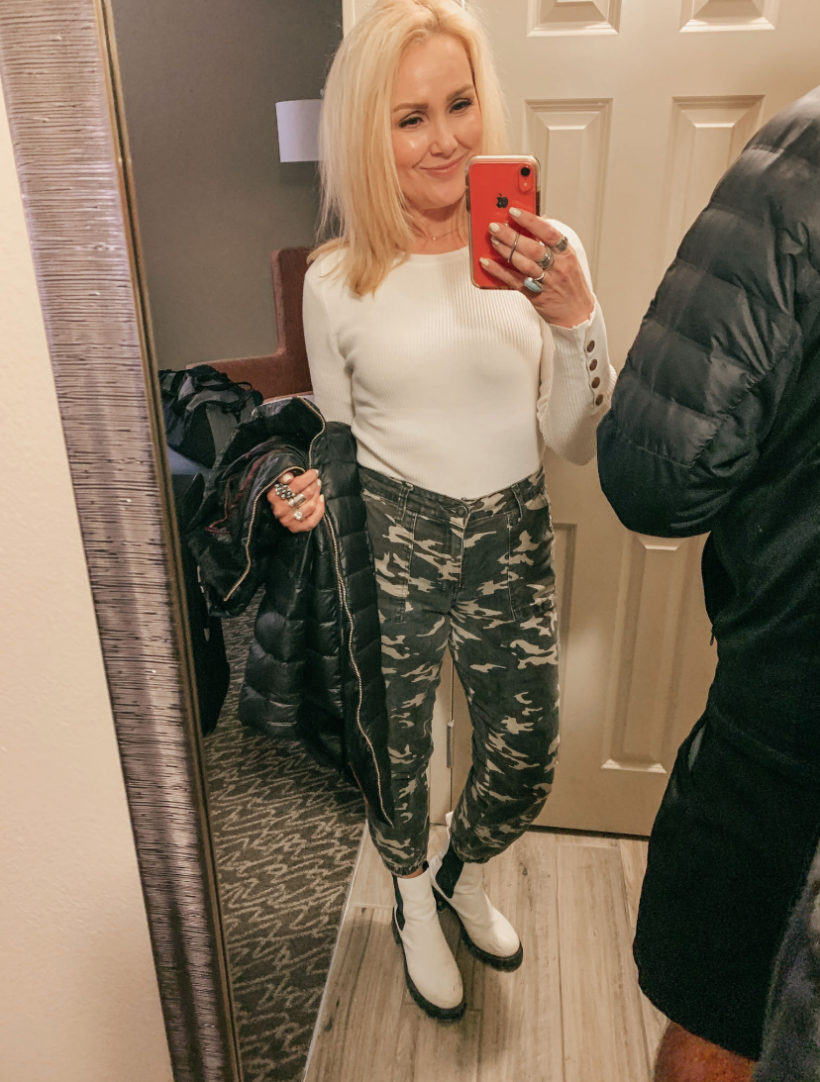 It's crazy to me that it's March already!
Maybe that's because I was gone for most of the month of February. It FLEW BY! So today I thought I would share the 10 most loved items from last month.  Here they are in ascending order.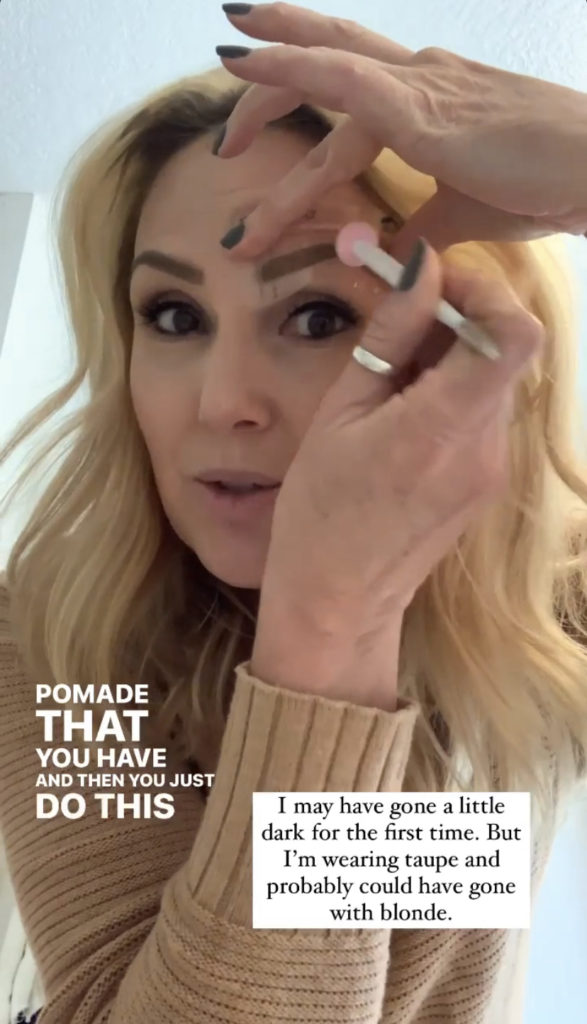 Forgive the screenshot but this is how it works. It comes with many stencils that you can match to your specific eyebrow shape and pomade of your color choice to match your brow color.  It makes getting the perfect brow shape a BREEZE.  I really think I will order blonde next and see if that color is a better fit for me. What's cool, though?? It doesn't rub off!! And yet at night, it comes right off with your cleanser easily.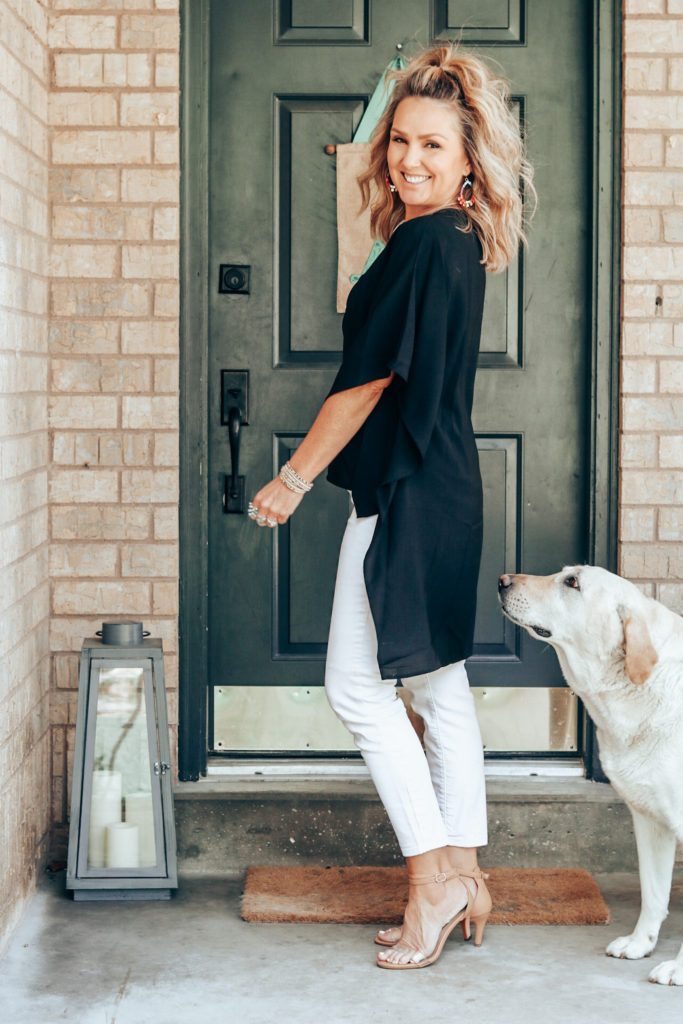 This is a lightweight, flowy, and fun tunic with statement batwing sleeves.  The high low makes it great to wear with any skinny jeans or leggings.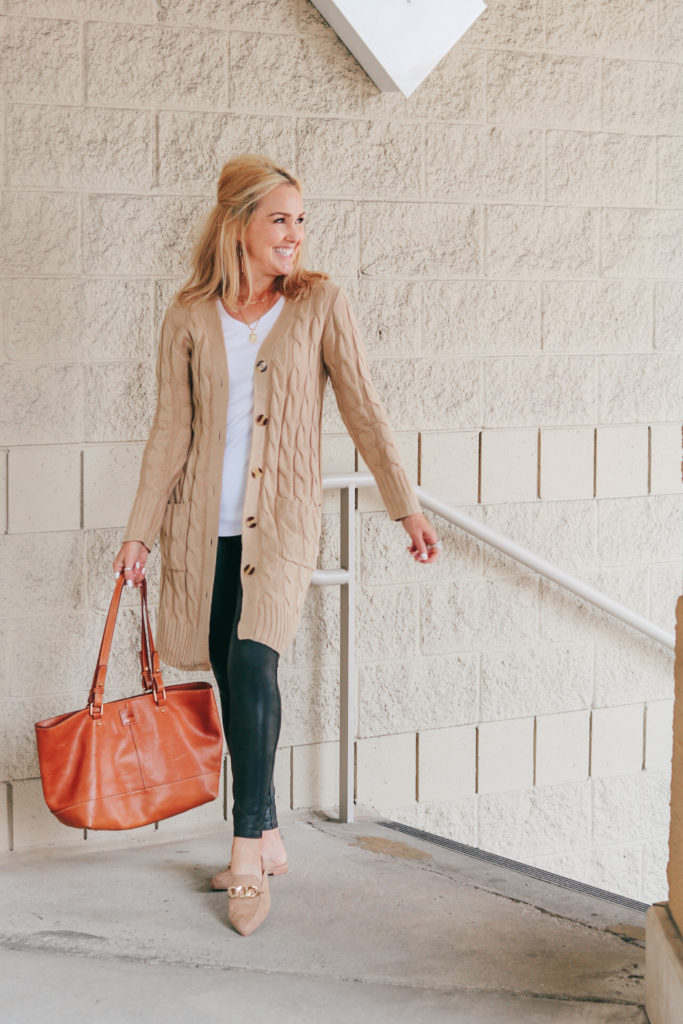 These are a STAPLE in my opinion! If you haven't pulled the trigger on these, I believe you will someday.  So why not now?? Start seeing why they are a fan favorite and enjoying the comfort and style!  ** PRO TIP: I sized up to an XL in these.  I started out in M, but they were too tight for me to be comfortable.  Sized up to a L and still not quite comfy.  The XL was perfect for me!! I usually wear a medium, but there was NO WAY I could take them that tight.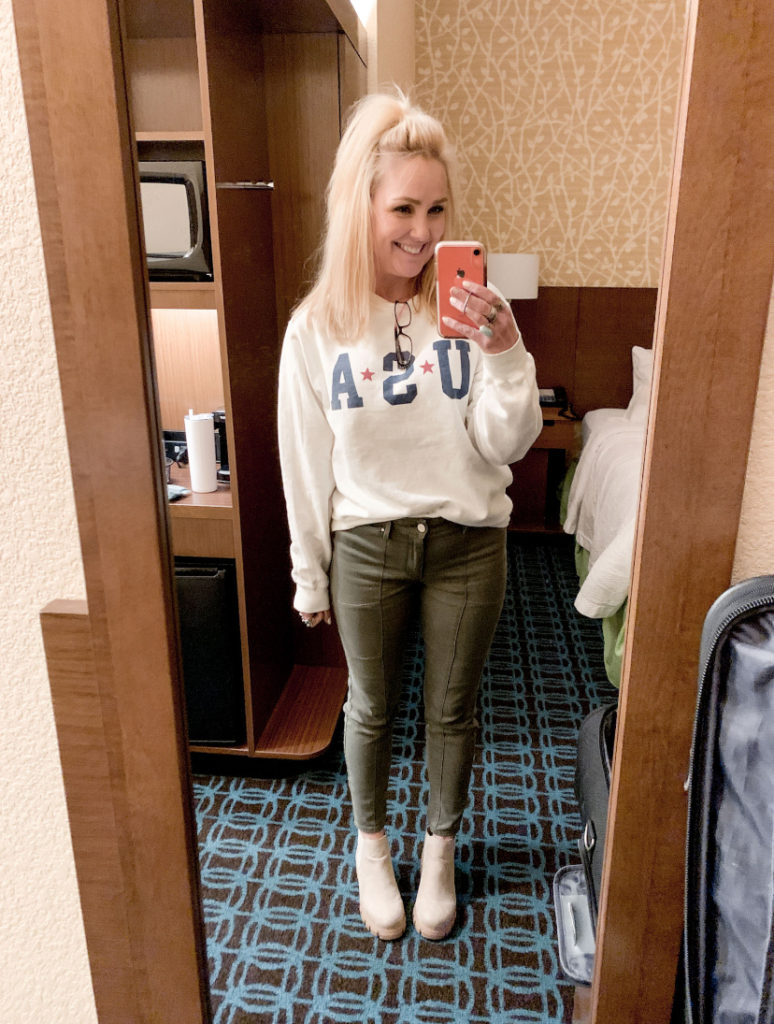 This exact one is not available, but there are many good choices on ETSY and THIS is the one making the most loved items list.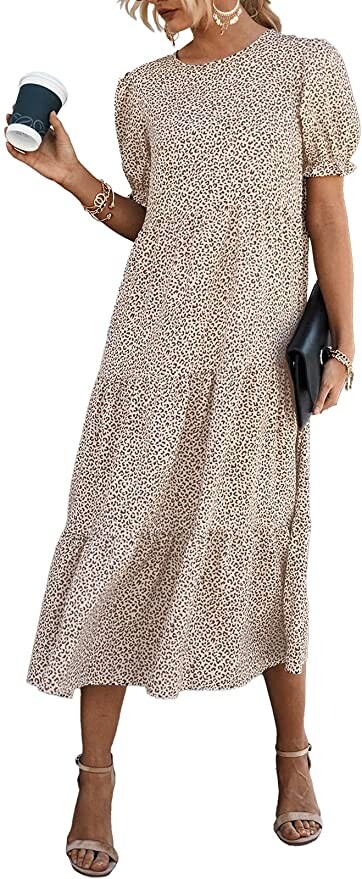 This dress is just as good as you can imagine! It is lightweight, so it will be good for spring and summer. It comes in lots of other patterns and colors, but I LOVE this small, neutral animal print. Imagine it paired with some cute nude heels and a denim jacket… SO CUTE!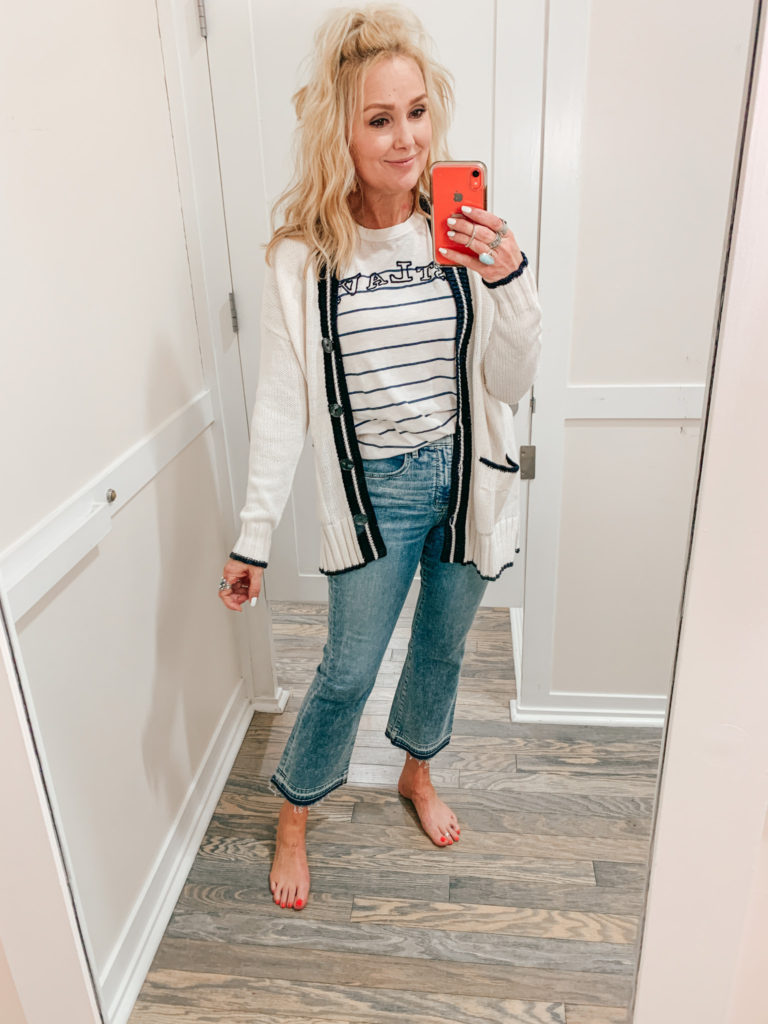 This is such a cute t-shirt for the upcoming seasons! It's been on sale since we tried it on.  Can a person ever have too many cute white t-shirts??  I'm always looking for good ones!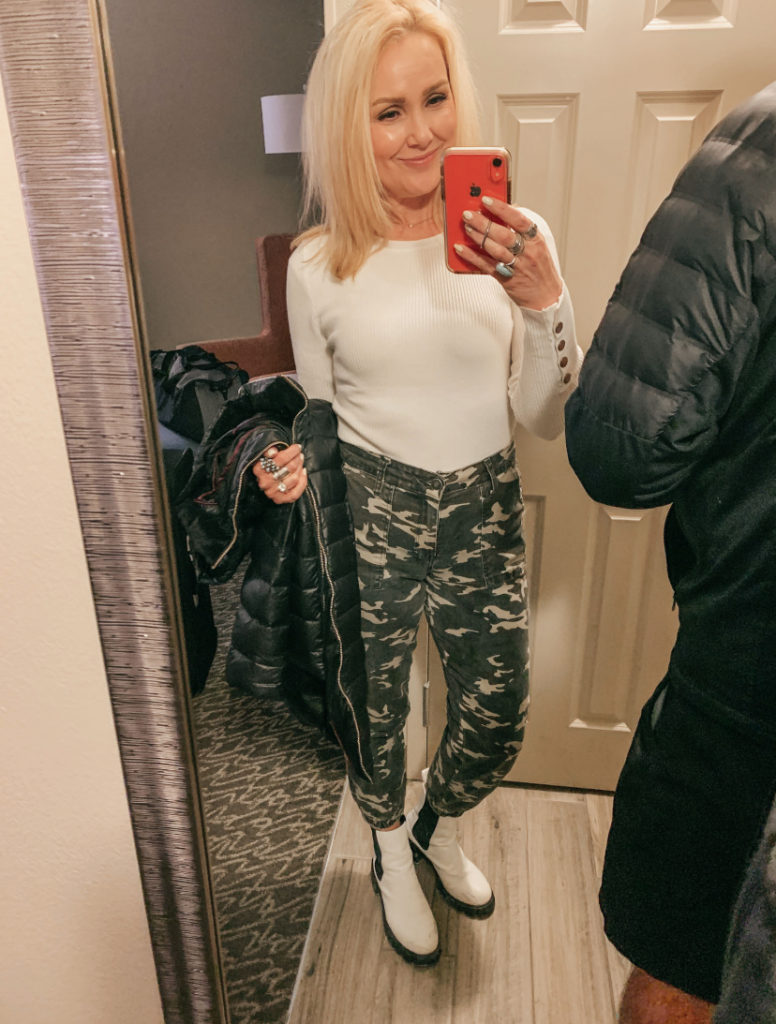 I tried so hard to find these joggers but they are old and no longer available.  I linked a couple of others and they both got lots of love!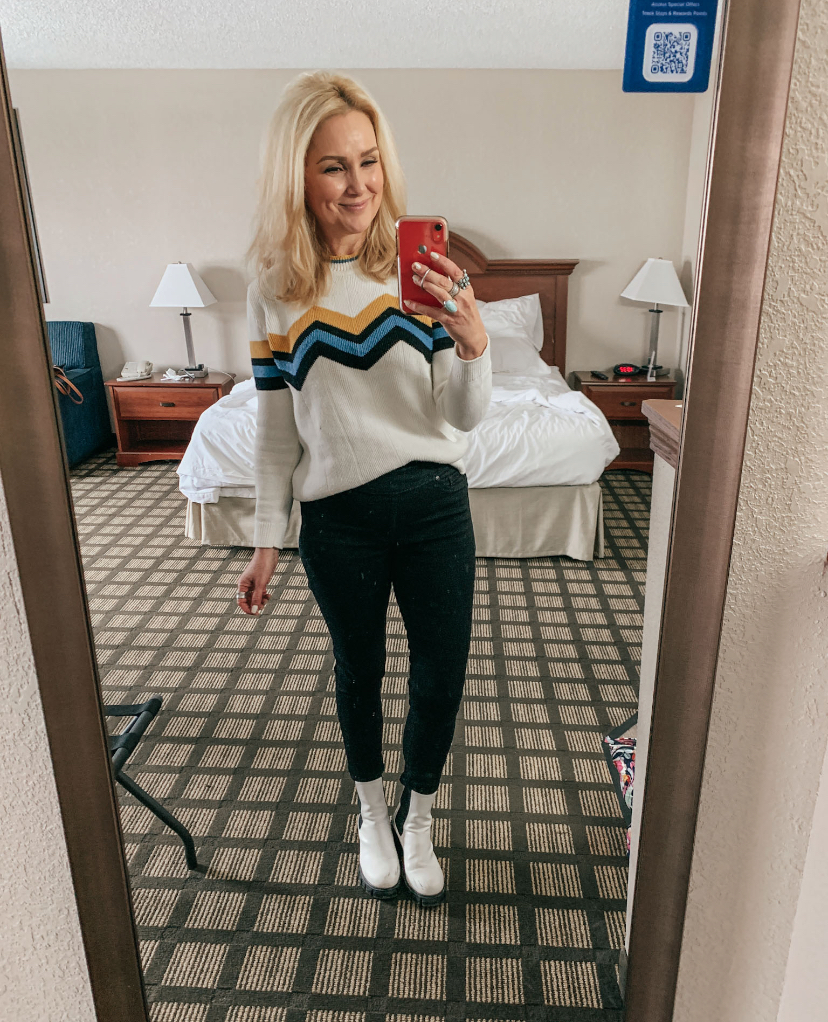 This has been a very popular sweater for a couple of months now and I get it. I GET IT!!! It's super well made and just happens to be our high school colors.  GO BOBCATS!!! 😉  Wear it with shorts, jeans, or even skirts… the retro look is so youthful and fun!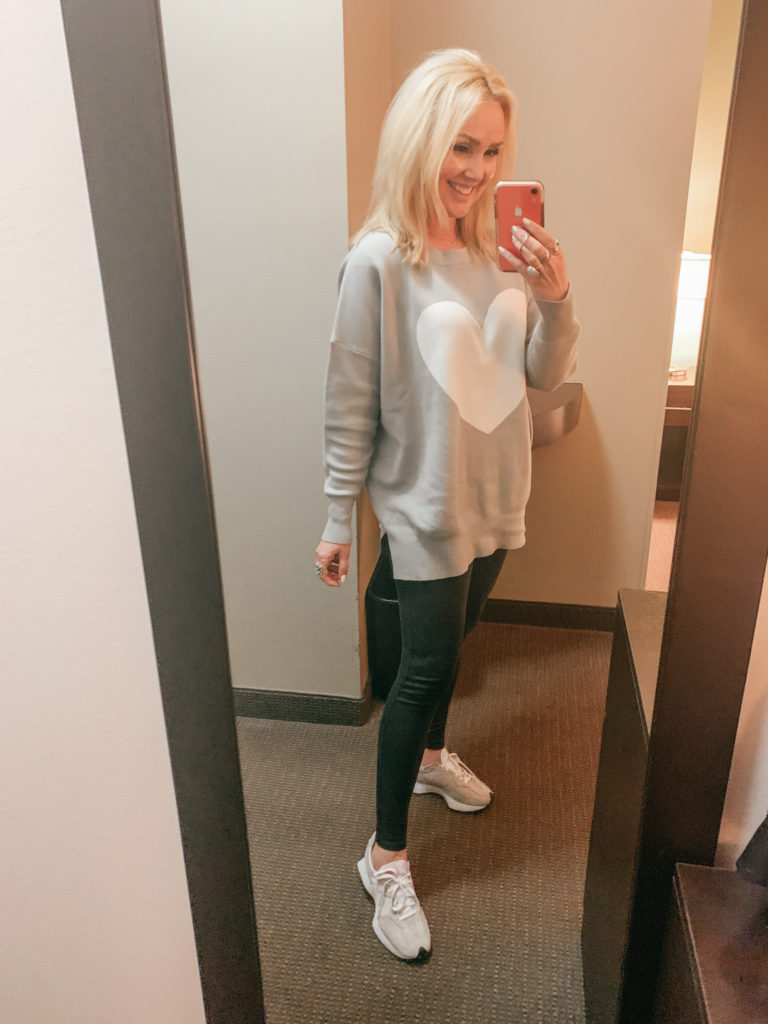 The love that I have for this sweater RUNS DEEP! And it is one of the most loved items from February because it is SO GOOD!  This grey color with the heart sold out quickly… I think because of Valentine's Day.  But there are other colors and I would highly recommend getting yourself one. It's great over skinny jeans and covers nicely over leggings. It is made of nice, soft fabric and I don't know why it's bulging in that photo… we were on our road trip to Chicago… so who knows what caused that from sitting in the car so long.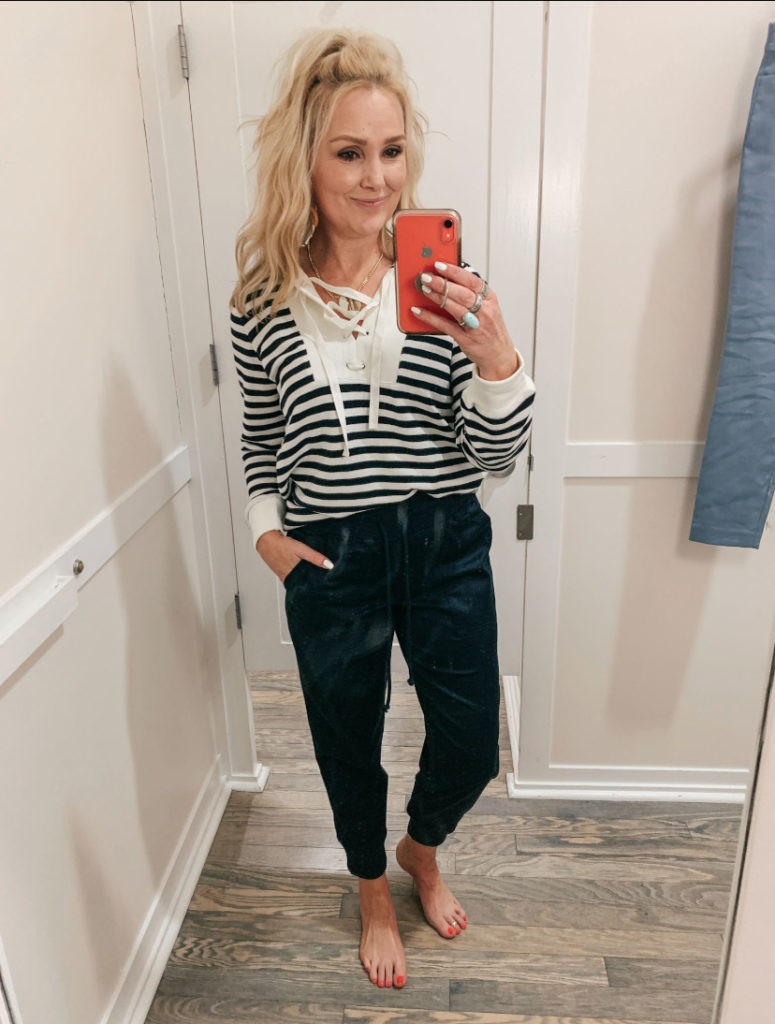 It's easy for me to see why these topped the list of most loved items!! We fell in love with these cargo pants at our Loft Try on in New Orleans.  They fit great, they look great, they feel great on. Made of a cool sateen they are the most luxurious joggers I own. You can't help but love them.  And I'll say here what I said on Instagram and that is… just buy these, you guys.  You will love them.

Do you have a favorite here?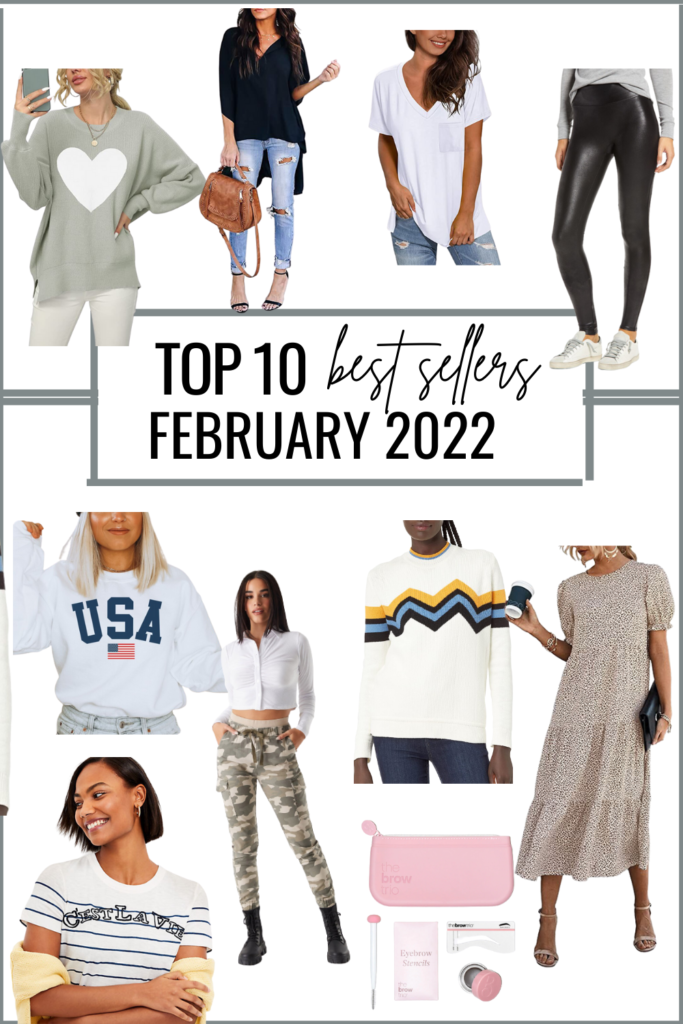 Thank you so much for being here, I appreciate you stopping by my blog!!
You can also find me on Instagram, Facebook, Pinterest, and YouTube.

To see what made January's most loved list click HERE.