3 Summer Staples To Add To Your Wardrobe…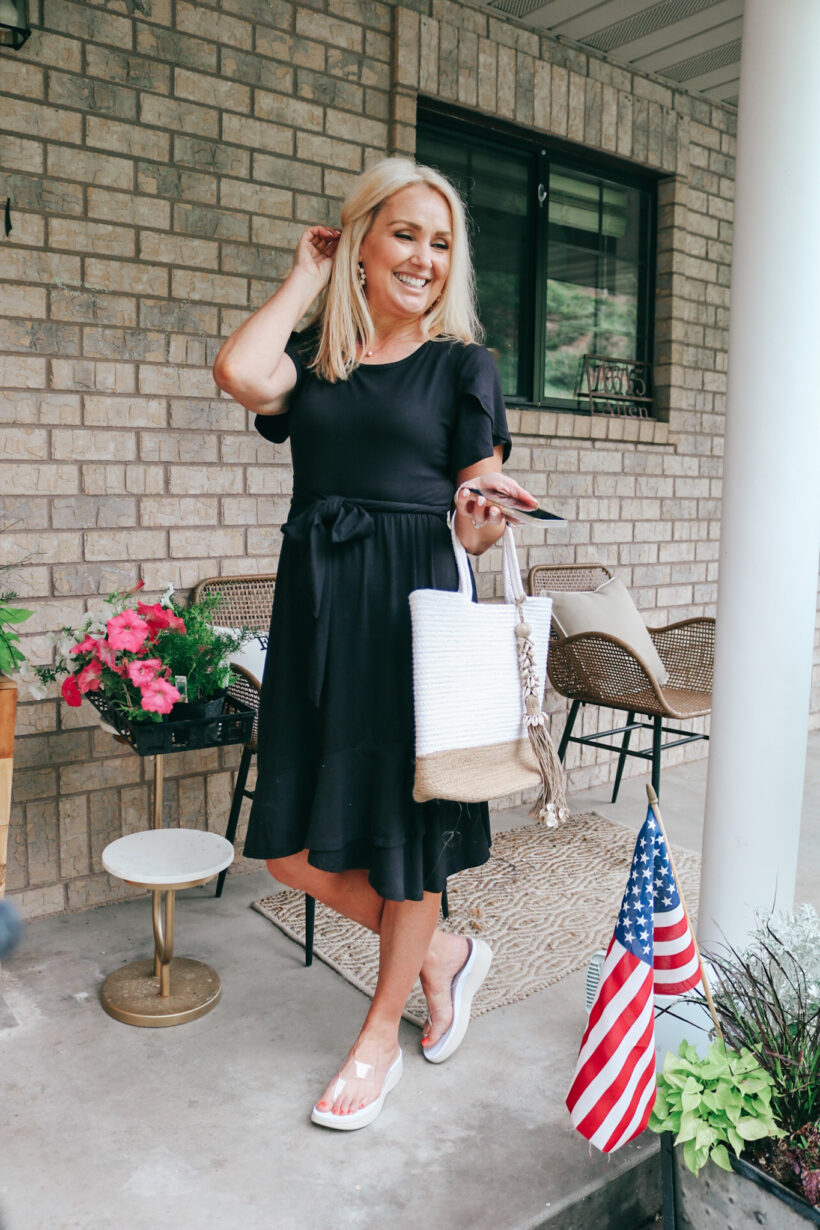 Temperatures are rising!
Today is supposed to be the hottest day of the year so far in our little valley.
While my husband complains about that, I am excited about it!!  But I don't have to work in it if I don't want to, no wonder he hates it!
And while things are heating up, I thought I would share 3 summer staples that I cannot live without.  Things that I believe everybody needs in their wardrobe.
Read to the end where I'll link the Chit Chat Chic girls and be sure to head over to their blogs for more summer inspiration today!!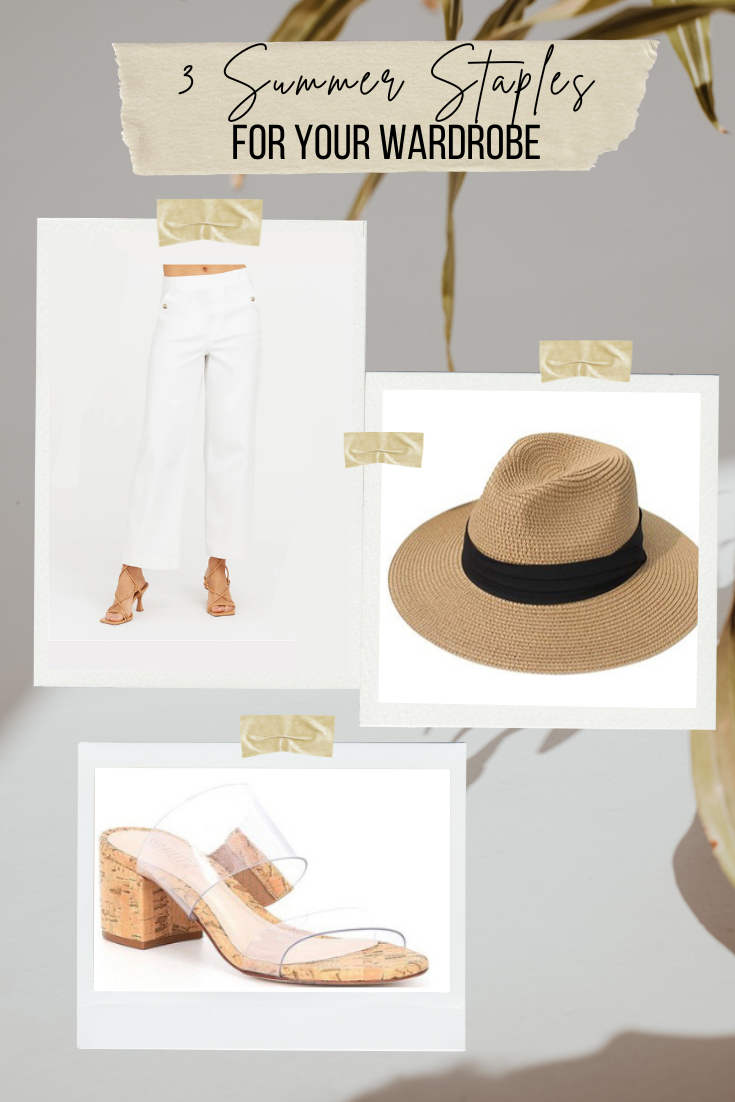 ONE – White Jeans
Whether you are into wide-leg or skinny jeans, a good pair of white jeans is a MUST for summer!
They give a fresh look that is classy paired with similar neutral colors or fun and lighthearted with summer brights.
If you haven't pulled the trigger on a good pair of wide-leg jeans yet, just trust me and do it! They look so stylish whether you are petite or tall.
THIS PAIR is a popular favorite for a reason! They are so well made, they're not see-through, and they hug your middle nicely.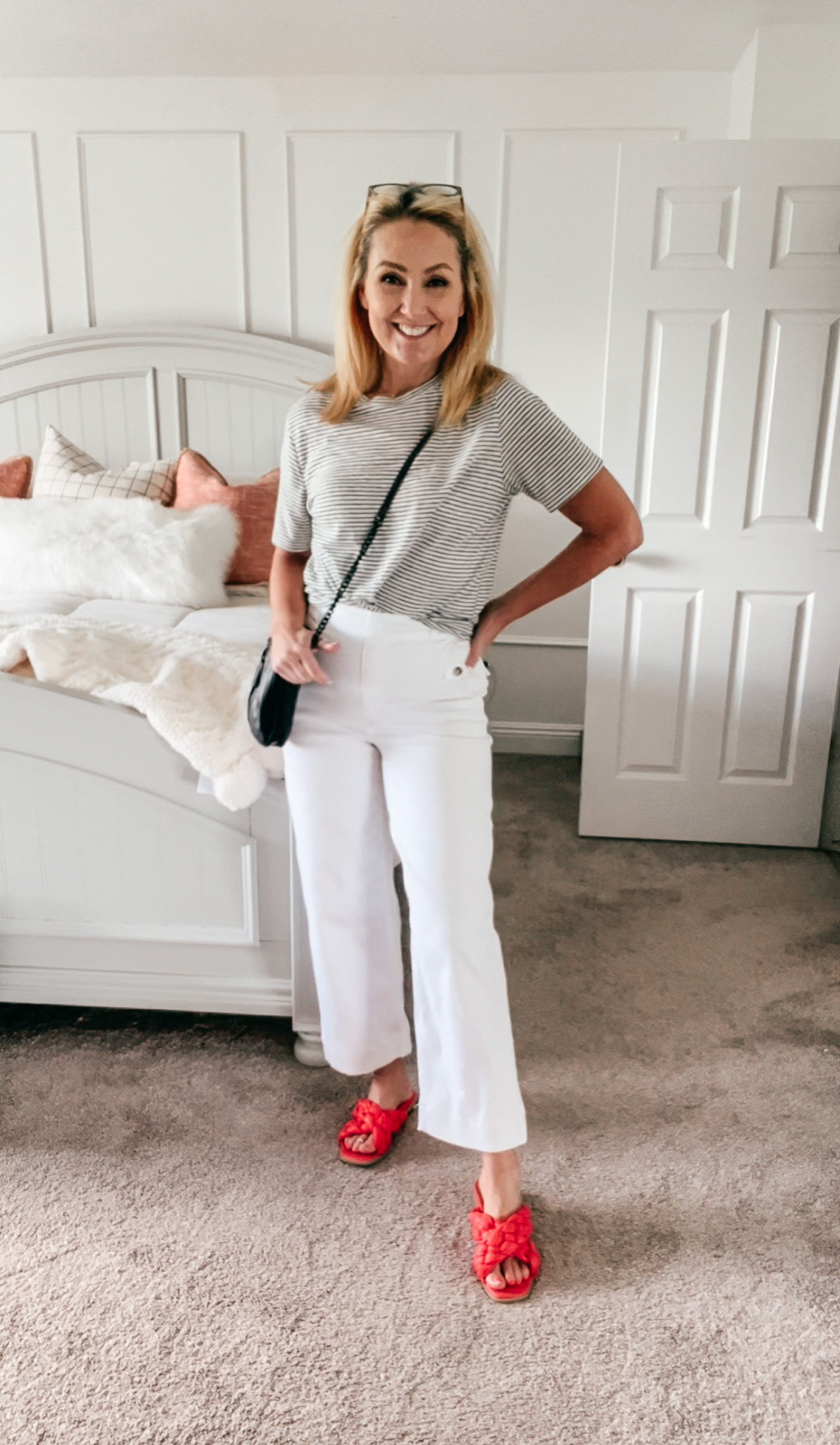 wide leg jeans  |  t-shirt  |  sandals  |  bag
I am really loving this pair of skinny jeans lately. (below)
They are an elevated style for dressier occasions with the coated "moto" style fabric.
But how fun are they worn casually here…
jeans  |  puff sleeve top  |  similar duster  |  bag  |  shoes |  similar necklace 
…and with heels and some color like the photo below.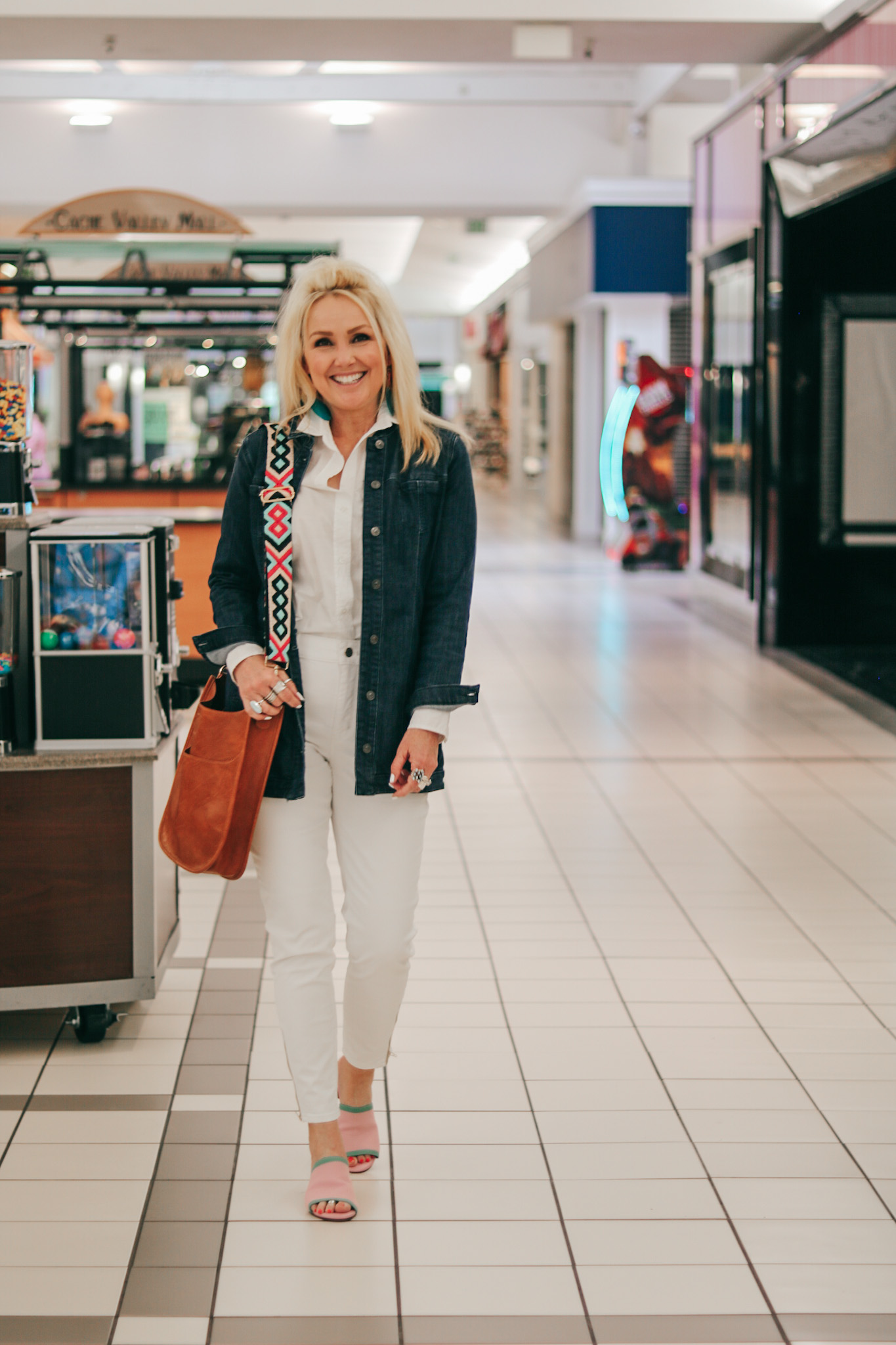 jeans  | top- code CAMMI for $25 off  |  denim jacket  |  shoes  |  bag  |  strap
I just love the zipper detail at the ankle.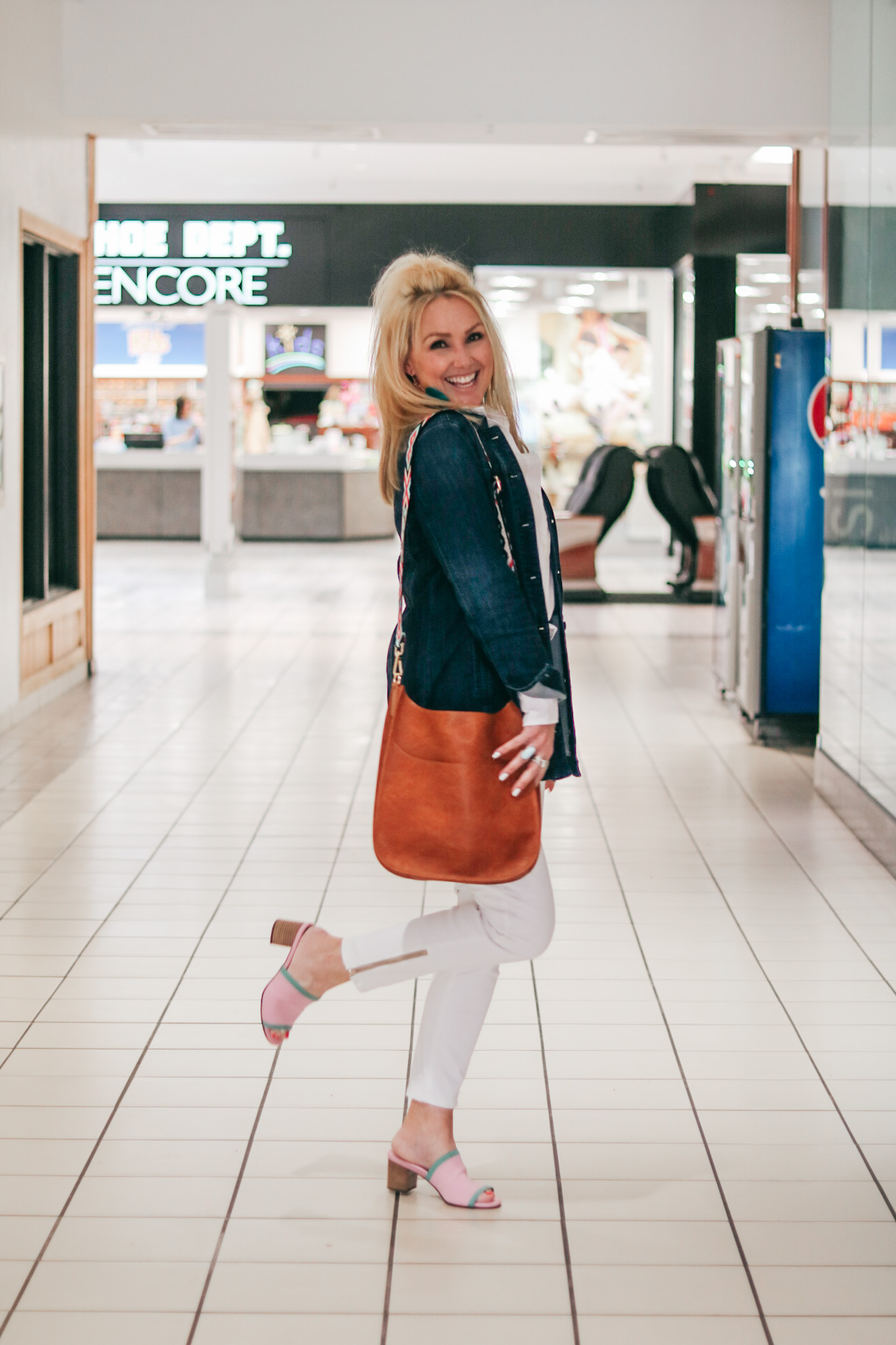 TWO – Clear Sandals
Do you own a pair of clear sandals?
I LOVE how they elongate your legs and make your shoes "disappear."
The Luminous Platform Sandal is one of my favorites this season!  I love the clear straps and white sole that is SO comfortable! The wedge height is completely walkable and cradles your foot so you can shop for hours!! (wink)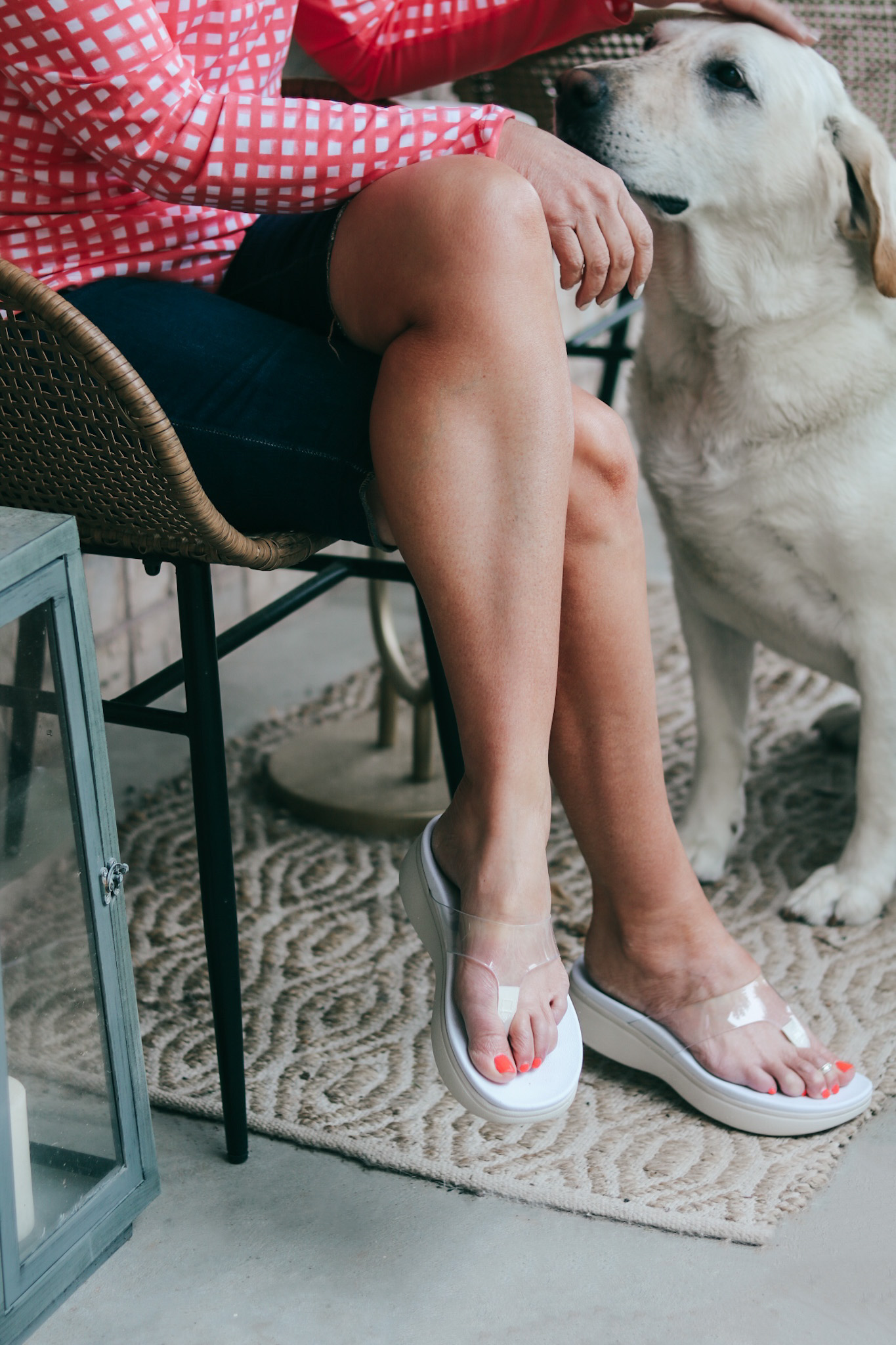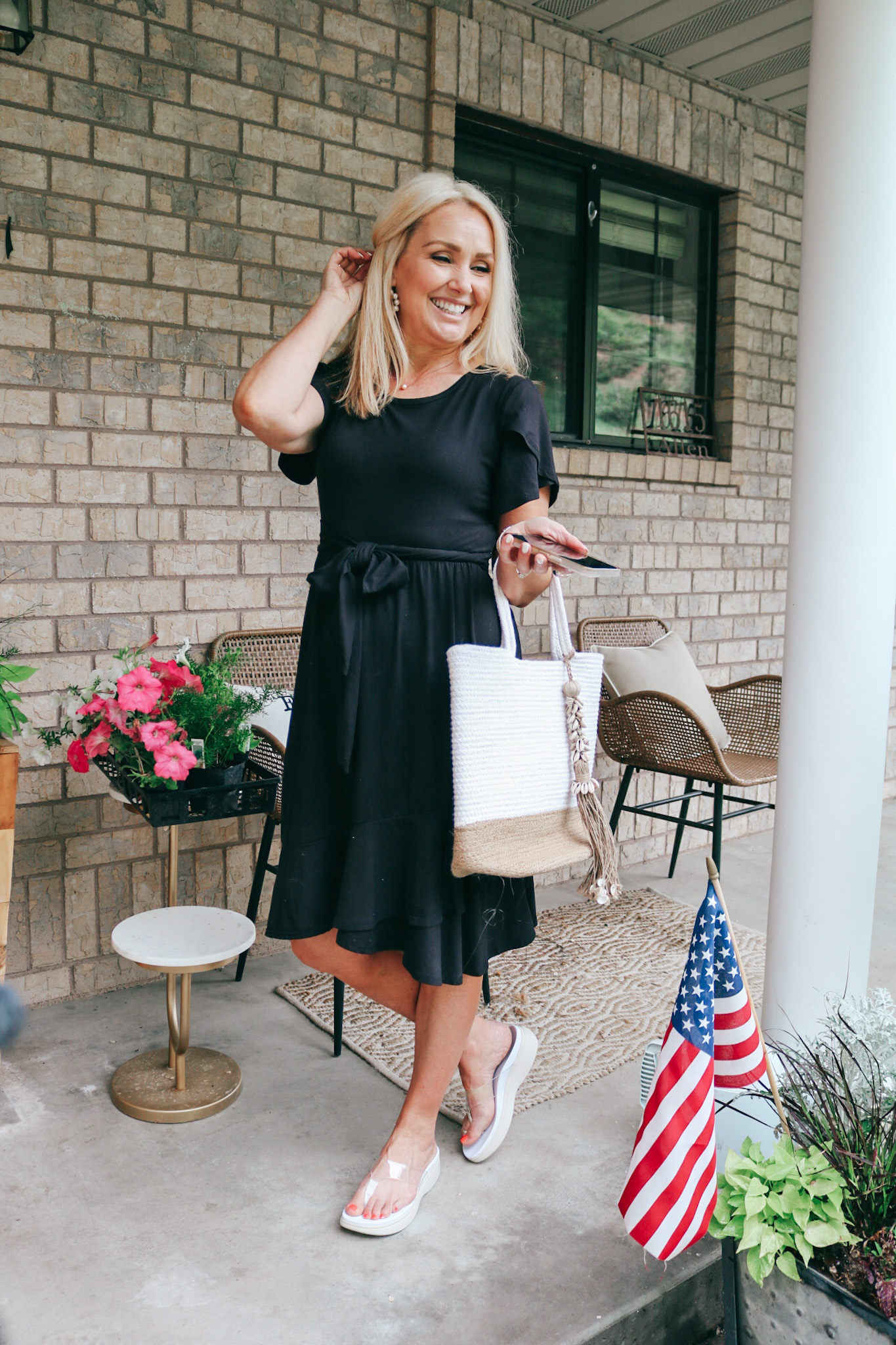 You can find plenty of heels with clear straps too and they really take on the subtle WOW factor with whatever you wear.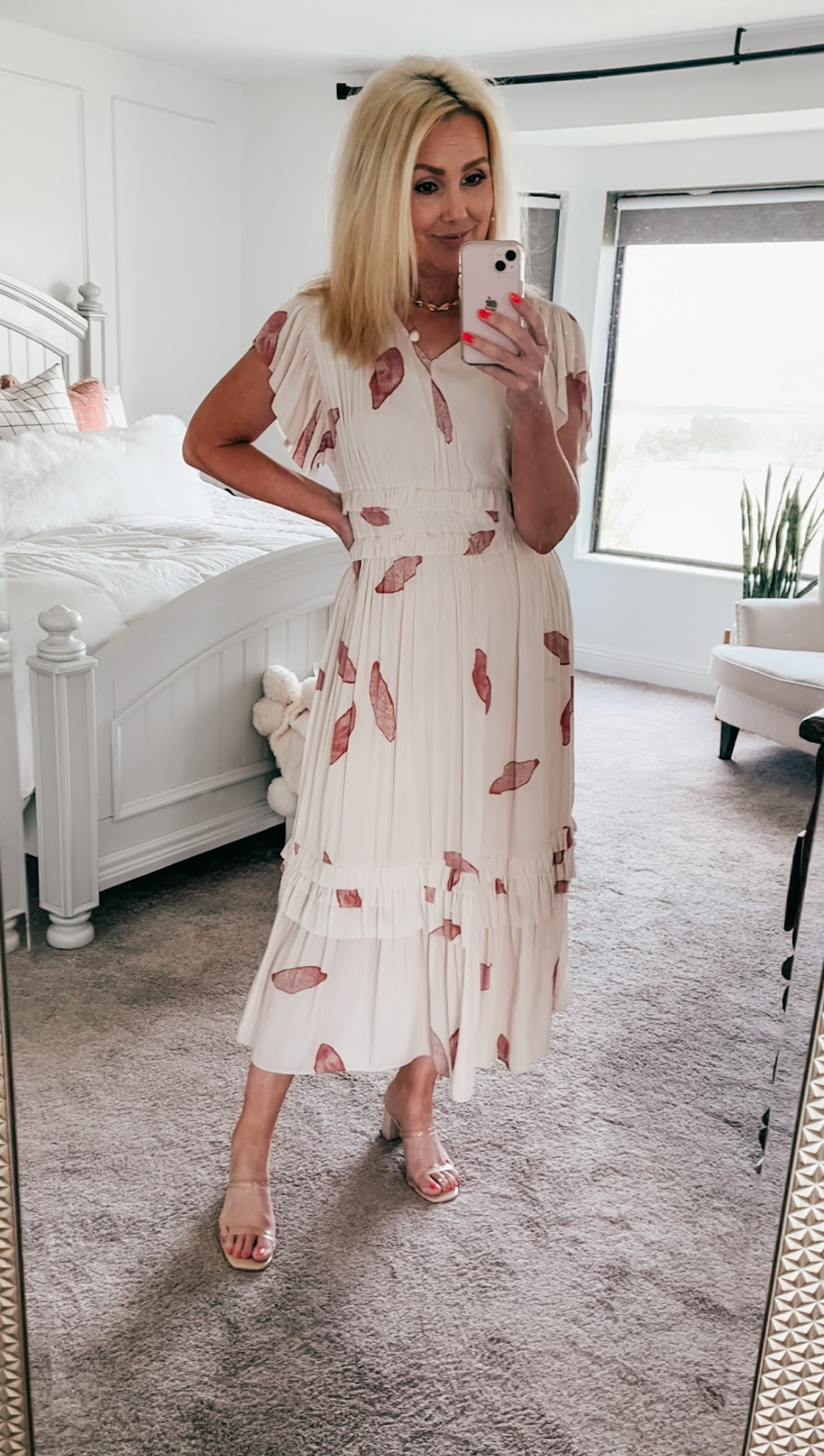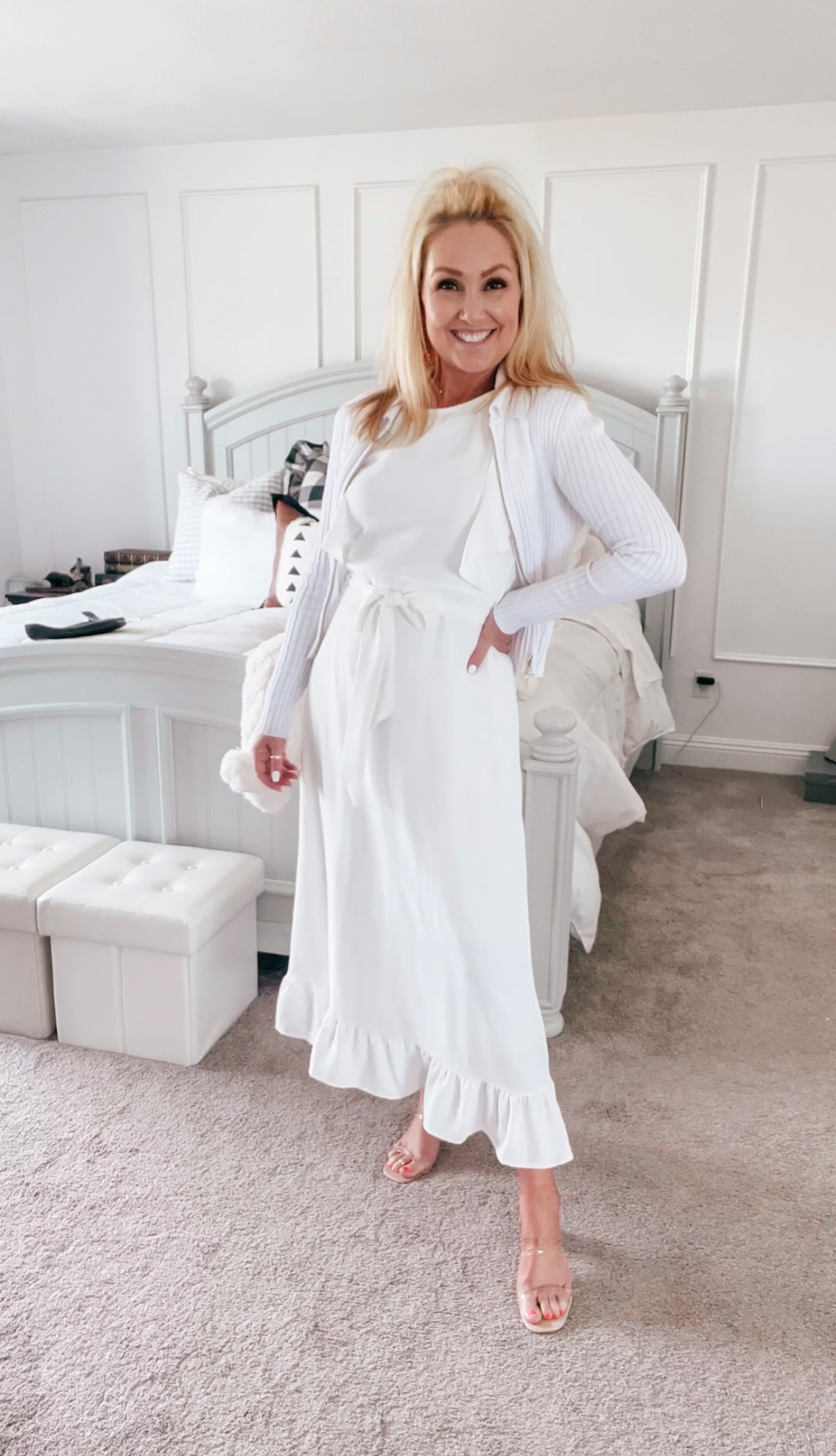 More options:

THREE – A good summer hat.
If you are like me and over 50 you KNOW you need to protect that pretty face of yours from the sun.
You know what?? If you are UNDER 50 you KNOW you need to protect your pretty face from the sun!!
Everybody needs a hat to wear in the sun and it's definitely a summer staple for everything from pool time to farmer's markets.
Mine has been packed in suitcases and rolled on sandy beaches and still holds its shape nicely. I feel like it's indestructible and stylish.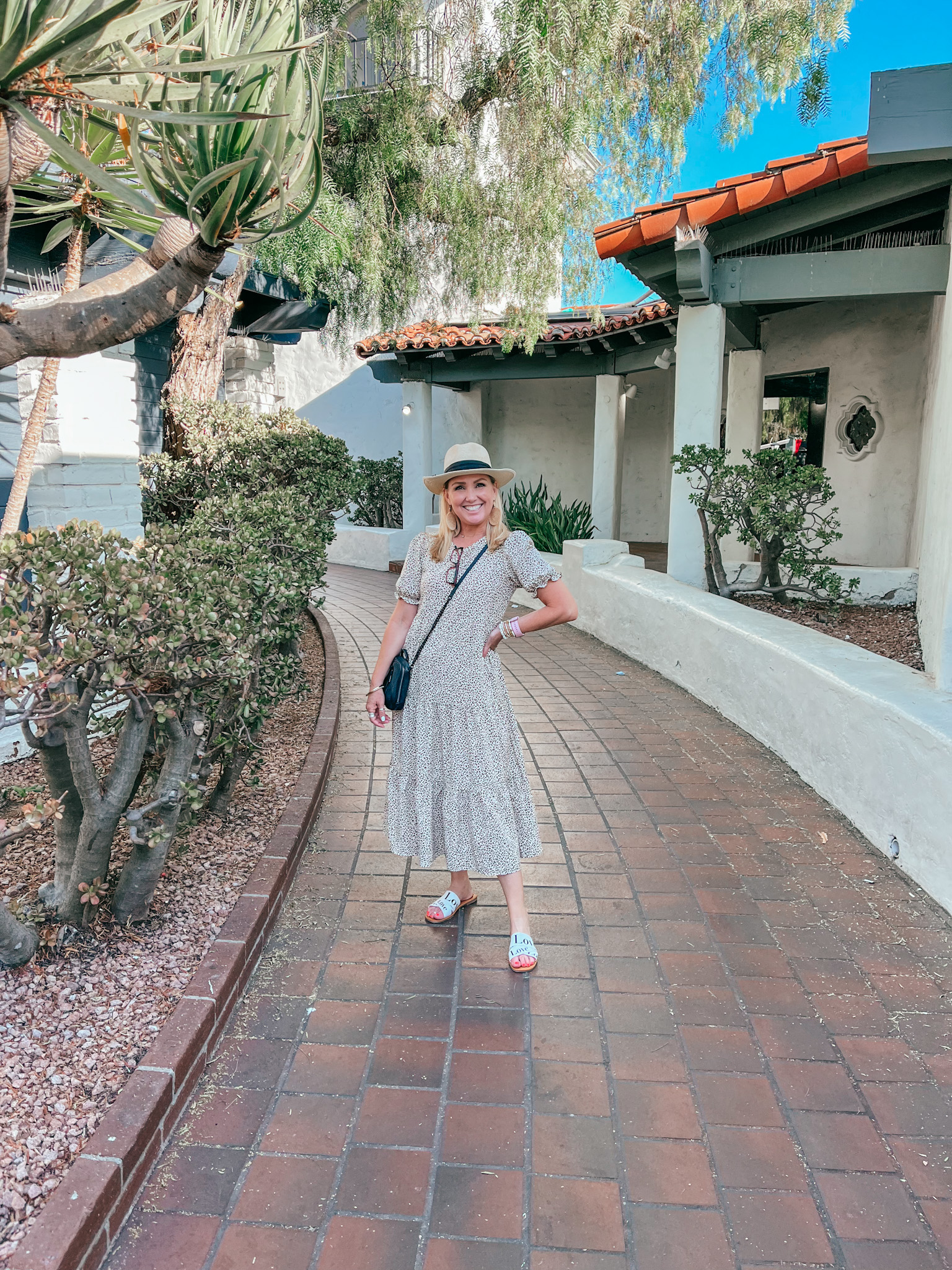 hat  |  dress  |  sandals  |  bag  |  bracelet stack
This black dress happened to be one of my hottest sellers of the year!! How cute is it topped with a summer hat?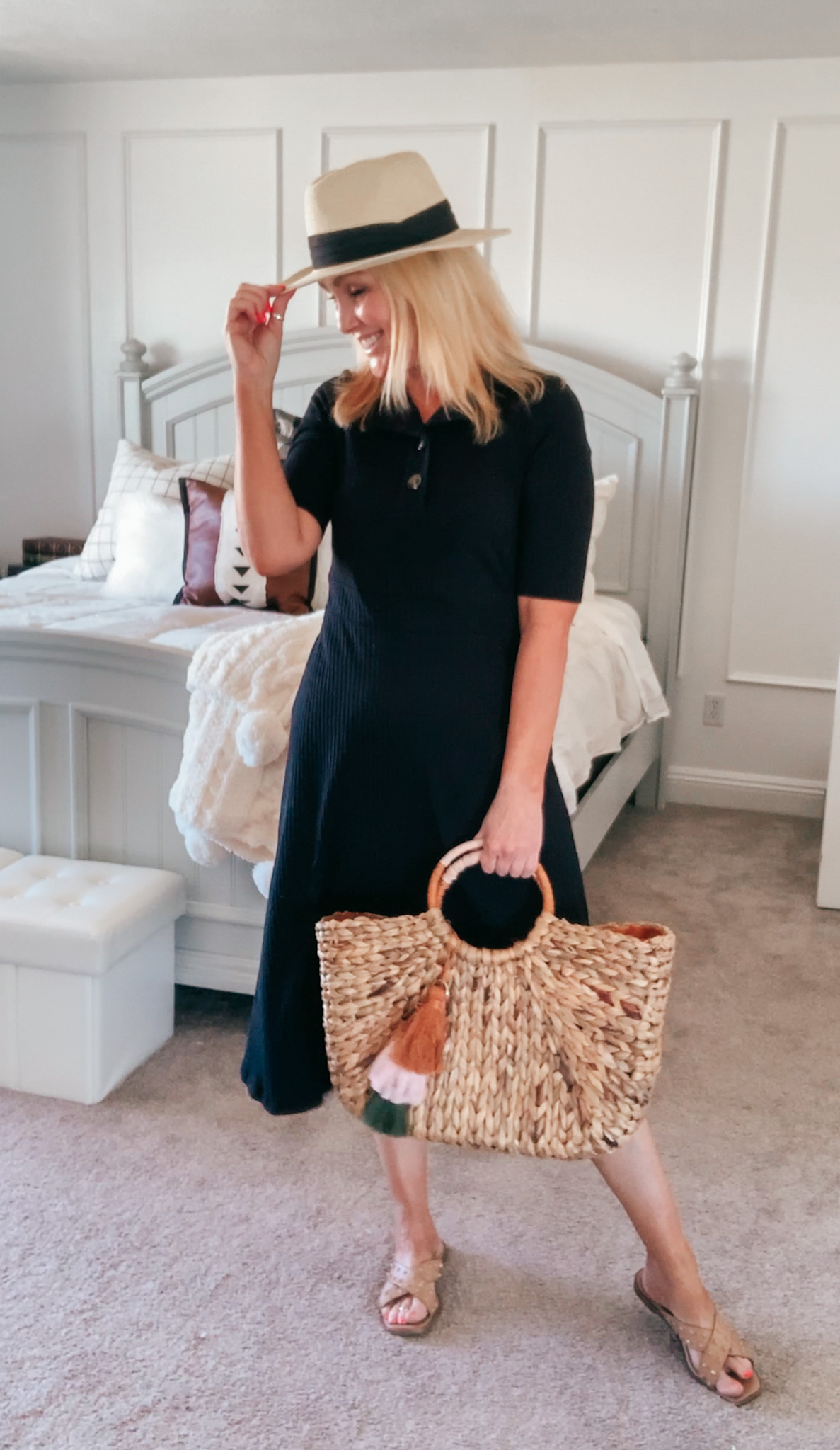 hat  |  dress  |  sandals  |  similar bag
More options:

Those are my 3 summer staples!
Now be sure to head on over to these 4 beauties and see what summer inspiration they are sharing today!
DARCY // LISA // MICHELLE // CINDY

Thank you so much for being here, I appreciate you stopping by my blog!!
You can also find me on Instagram, Facebook, Pinterest, and YouTube.

Find cute, modest shorts HERE.