A Proposal Idea…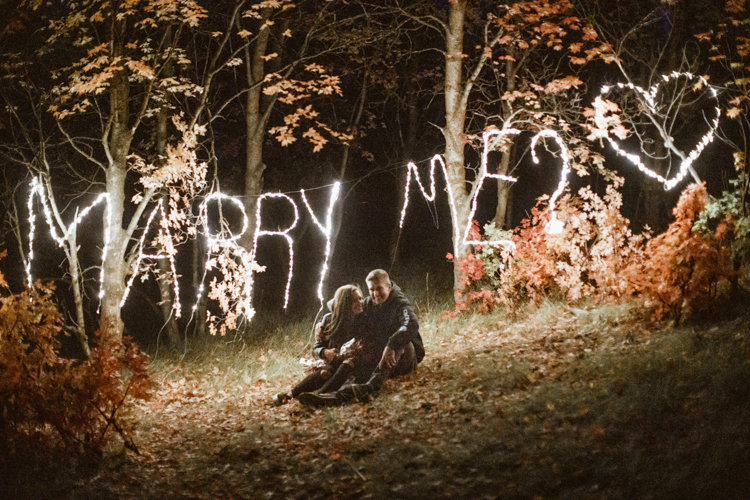 After lots of different ideas, he finally decided on this one!
Everyone goes all out these days on everything from Prom to wedding proposals.
Sam wanted a proposal idea that would create a cool element of surprise and yet not break the bank.
This one was perfect and the only expenses were fairy lights, some roses, and of course a wedding ring! 😉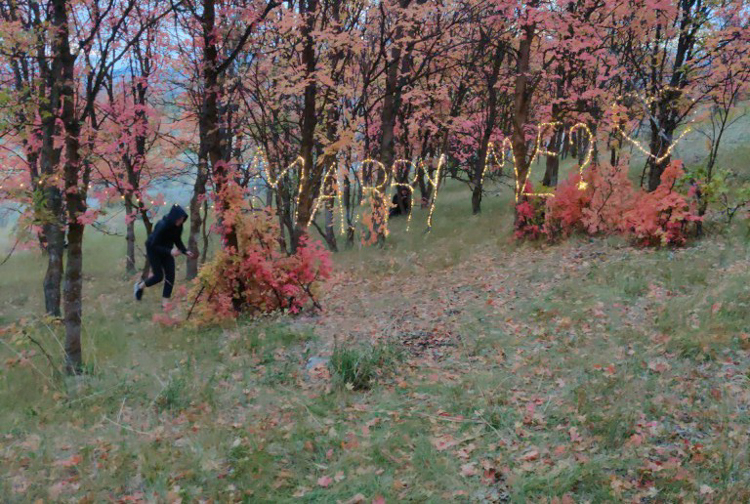 Now, if we are friends on Instagram, you know that we've actually already had the wedding.
But I wanted to document everything here and the wedding post is coming up.
I just can't move on until I give this a permanent place here on my blog.
Back to the proposal!
Sam got away with the easy part… buying the stuff.
Shey and I had to put up all the wire and wrap it with 6000 feet of fairy lights.
We got our fairy lights with remotes HERE and we already had the wire hanging around.
And if you look closely at the picture above, you can see the two sets of bushes on either side for the kids to hide behind… armed with the remotes to turn the lights on.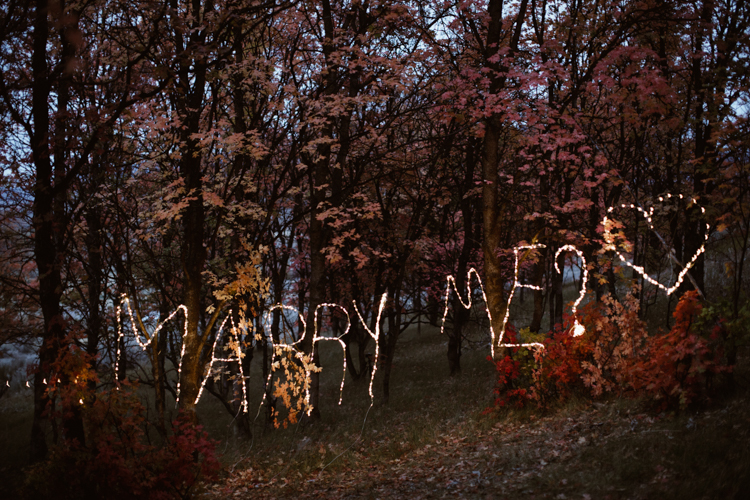 How it went down.
My job was to send the couple off to walk Toby at sunset.
As soon as they were around the corner of the yard, I took off up the hill and to the proposal spot… roses in hand!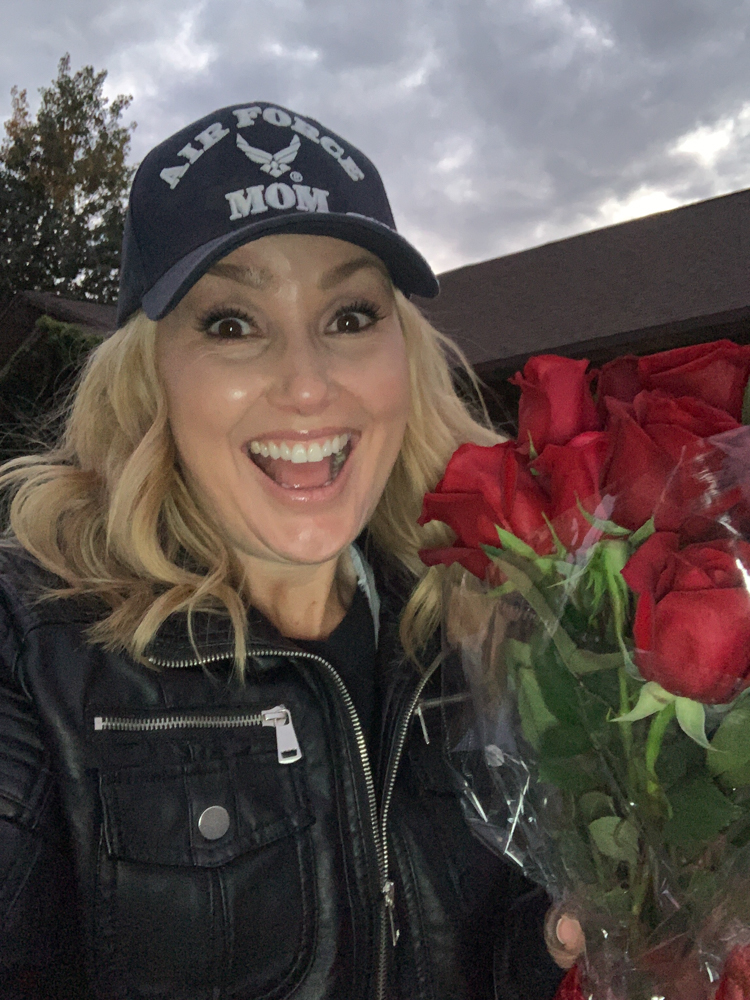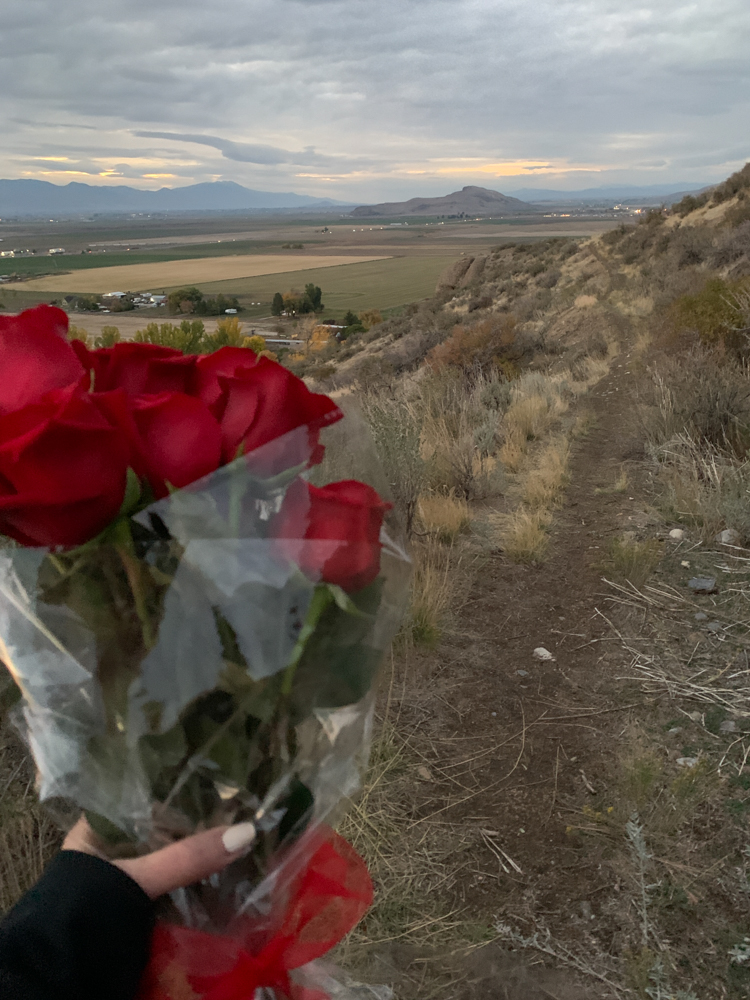 I was completely out of breath but had to get to the hiding spot before they did!
When they approached "the spot" the lights were off.
The wire blended into the trees, so you couldn't tell that anything was there.
The kids were hiding behind the bushes and waiting for the code word from Sam which was "Should we build a campfire?"
The moment he said that, the lights of the "Marry Me" sign lit up in magical silence and encircled the couple in their own little surreal world.
From where I was hiding, I could hear Tayla's soft voice, surprised, and having a hard time believing what was taking place.
After they had a couple of minutes "to themselves" (with us hiding and quietly listening from a distance) and putting the ring on her finger, Sam raised his voice and called out to all of us to come on out from our hiding places.
I handed my future daughter-in-law the roses and gave her a big hug.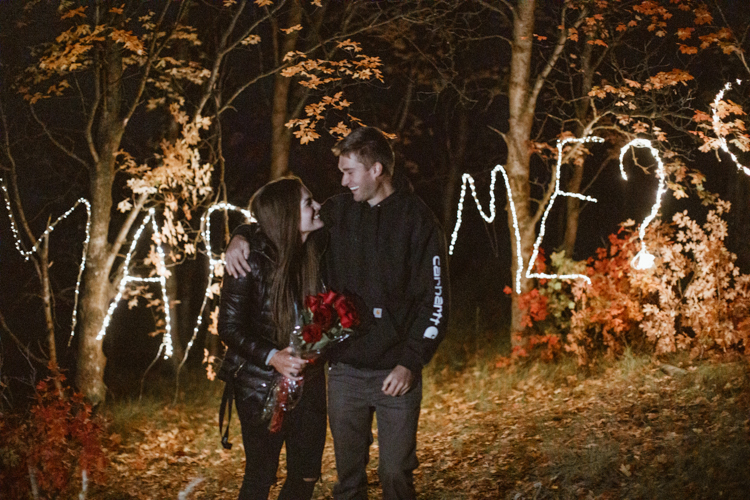 We celebrated with some Martinelli's and enjoyed being there all together in the twinkling ambiance of the lights.
It was so pretty!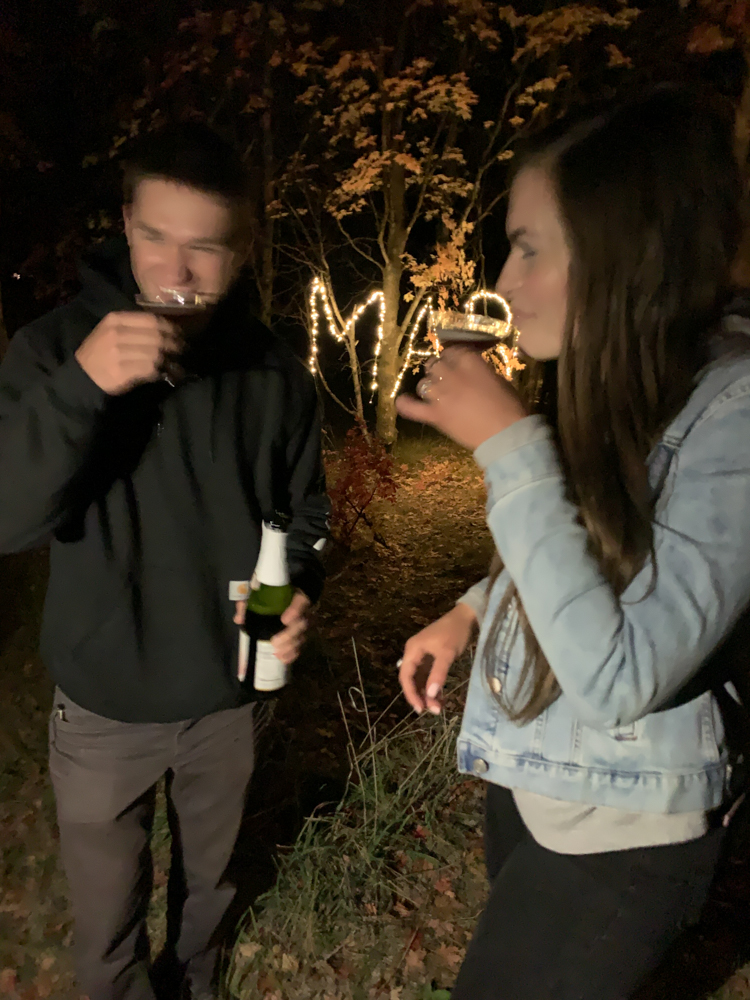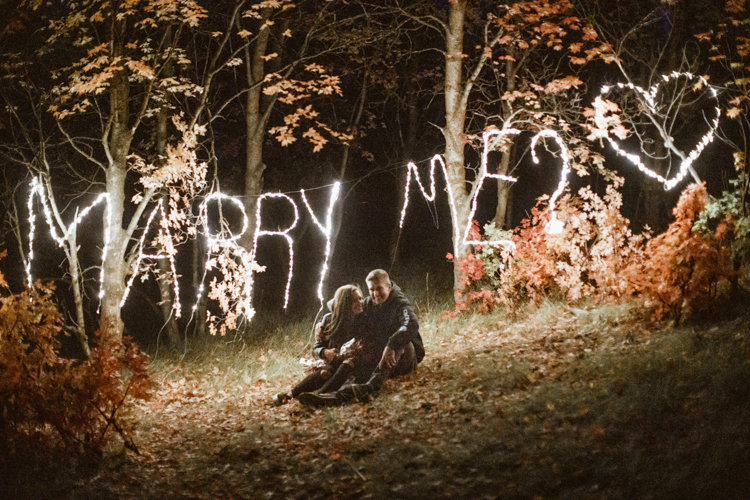 Then, we all headed back home for some chocolate covered strawberries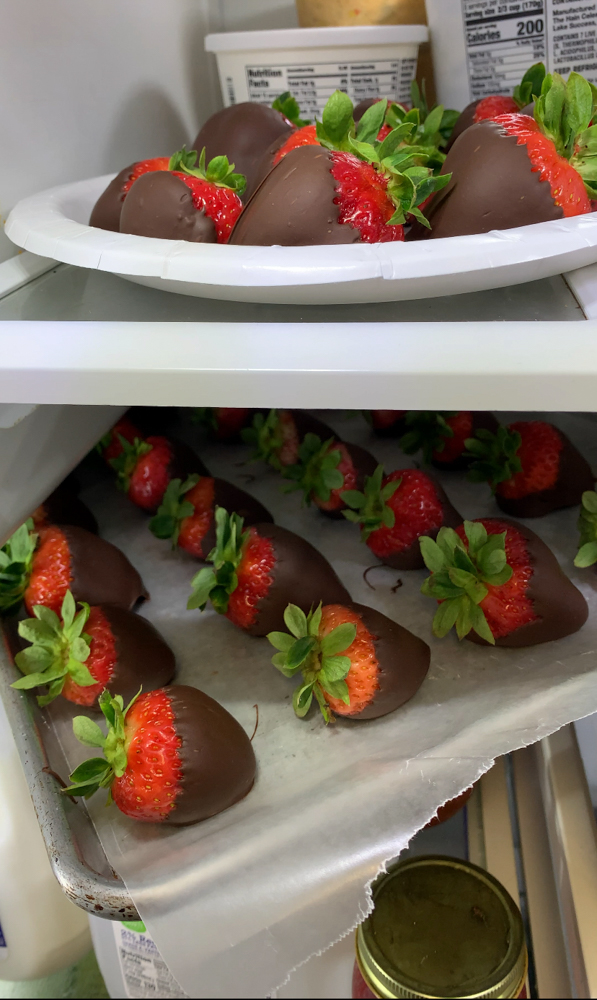 We feel so blessed!!
This is our first child to get married and it's new, unchartered territory; bringing so many new feelings along with it!
I love firsts and this is definitely a FIRST for our family to remember!
Wedding post next!

All of the great photos are courtesy of Shey Allen Films.