Gift Ideas For Families From Amazon…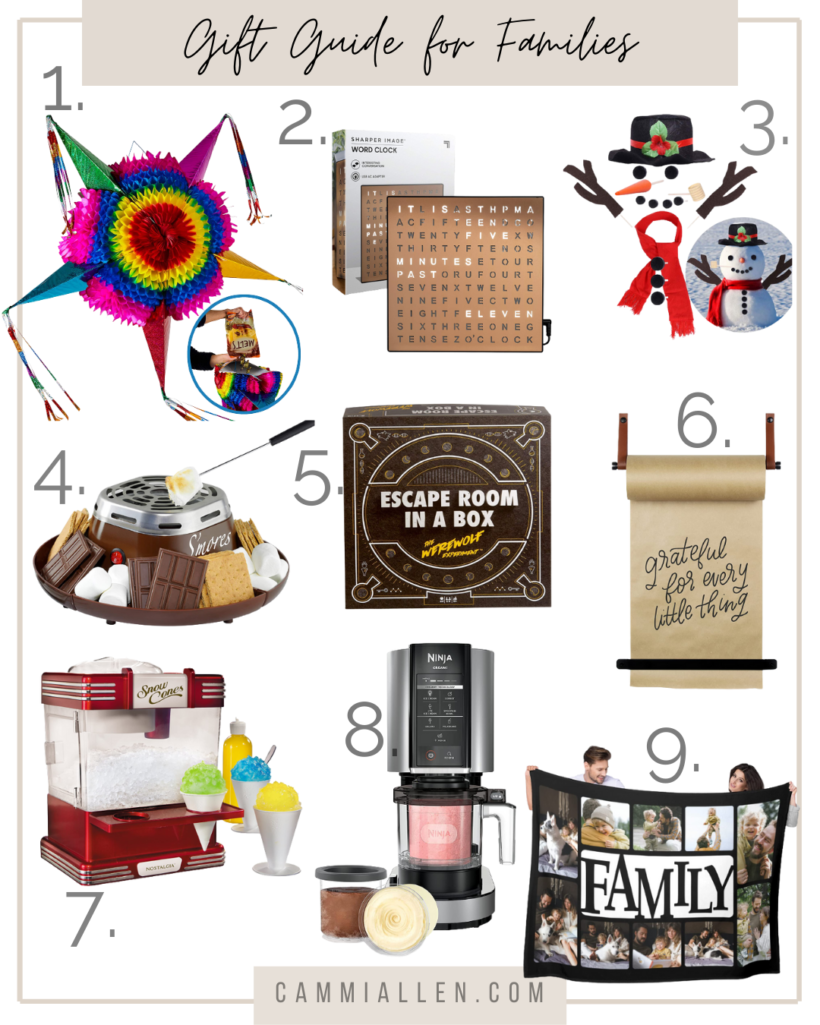 How is that list coming?
We've got a collective effort for you!!!
Today, I am sharing some great gift ideas for families from Amazon, and the CCC girls are also sharing gift guides today!
I love when someone gives me great ideas, and the more, the better!
So, I hope this helps you in checking off that list!
In case you missed it..
Gift ideas for HER can be found HERE.
Gift ideas for HIM can be found HERE.
For the teen/young adults can be found HERE.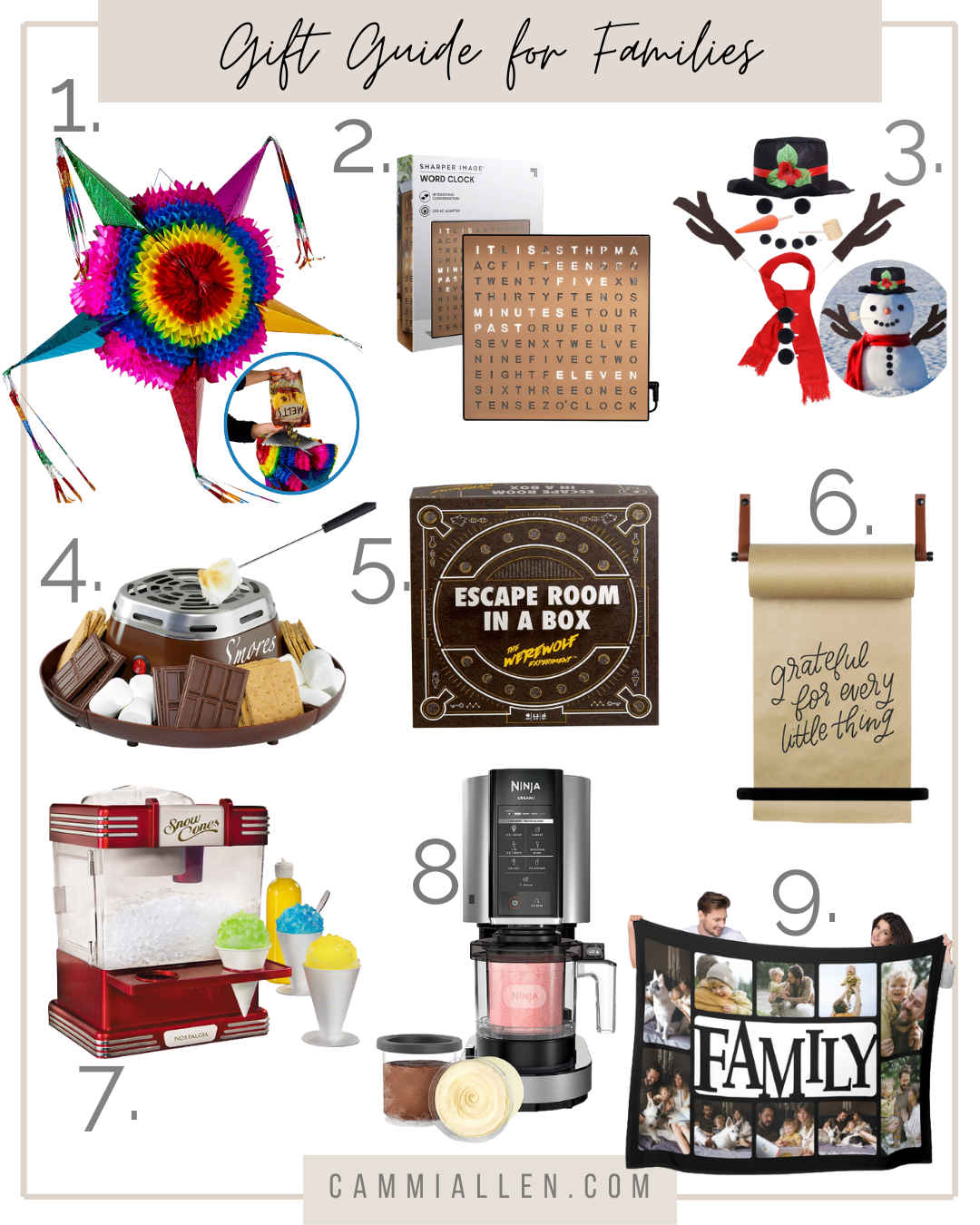 Gift ideas for families:
Pinata:  Who doesn't love a pinata?? The family will be already to celebrate the New Year and will love you for it!
Word Clock: For those who aren't trying to teach younger kids how to tell time. 😉 This unique clock would make a pretty statement on a shelf or wall and be a topic of discussion!
Snowman Kit:  An inexpensive gift for the family with younger kids.  Have everything to build Frosty in one place!!
S'mores Maker:  Another favorite of summer, brought to you inside the comfort of your cozy home! Families would love this but might not necessarily buy it for themselves. Great gift!
Escape Room In A Box:  This is already on it's way to our family. We did an Escape room on one of our recent trips, so this will be a great surprise for my kids!
Leather Strap Paper Roller:  This is great for any family! Use for list making, leaving instructions, doodling, or teaching moments!
Snow Cone Maker:  Sure, the weather's cold.  But who doesn't love a good snow cone?? Make these for special family nights together inside, cozy and warm.
Ninja Creami:  Our family has had the most fun with this! Make your own ice cream together, simple, quick, and easy!
Family Blanket:  Cuddle up (literally) with your family members! Or send one to someone far away to make them feel close and loved.
Now, go check out the other girls to see what ideas they are sharing today!
DARCY // LISA // MICHELLE // CINDY

Thank you so much for being here, I appreciate you stopping by my blog!
You can also find me on Instagram, Facebook, Pinterest, and YouTube.