LET'S THINK SPRING FOR OUR HOMES…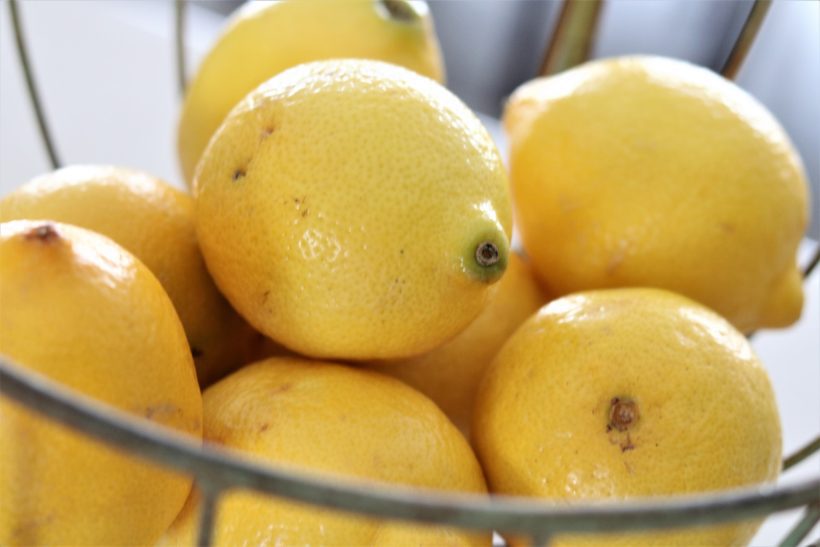 WE WOKE UP TO SNOW
It's April 3rd, so I am not super surprised, but I'm read to THINK SPRING!!!
Even though we can't get outside and work much in the yard or garden, let's start adding Spring touches here and there where we can!
Here are a few things that I am doing around my house to bring Spring inside, even if it's not quite here outside.
Give Your Home A Spring Refresh In 6 Ways
1.  DECLUTTER.
This is at the top of the list for a reason! If your home is cluttered, it's not going to feel clean.
You know how good you feel to get rid of bags of old, unused clothing from your closet?
Or boxes of books that are taking up space on your shelves?
Old makeup?
Expired food?
While we are all home, now is a GREAT time to get that Spring cleaning done and THROW OUT! Or donate!  But simply letting go of things that are taking up too much space will free up your MENTAL space as well.
Go through a cupboard, a shelf, or drawer each day.  Don't make it painfully long, and don't do an entire room or you will get burnt out! Set your timer for 15 minutes and then stop.
Every little bit you do, will give you the push to do another 15 minutes tomorrow.
IT.  FEELS.  GREAT!!!
Just recently I bought THESE CLEAR CONTAINERS for my pantry and I absolutely love how they save space and make my pantry look so organized!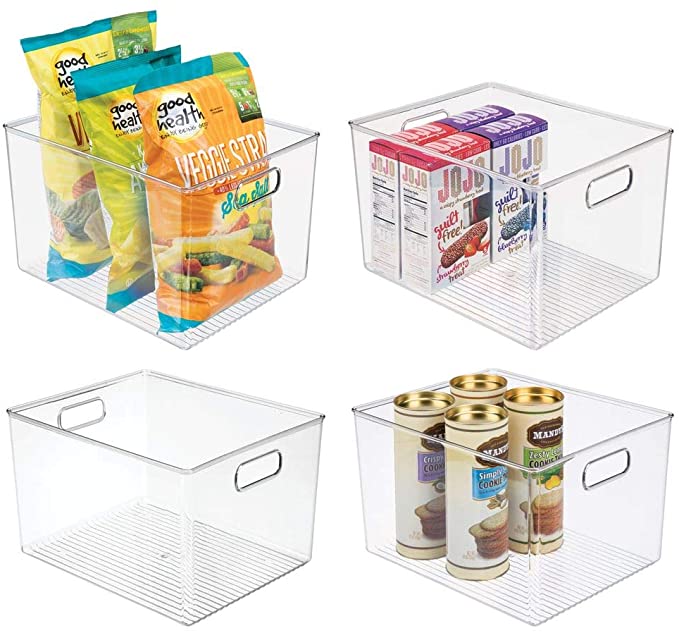 2.  SET OUT A BOWL OF LEMONS.
You know that you should be drinking hot lemon water in the morning for your body's pH, right?
So why not display how beautiful they are?  Nothing says "think Spring" like a beautiful bowl of fresh lemons!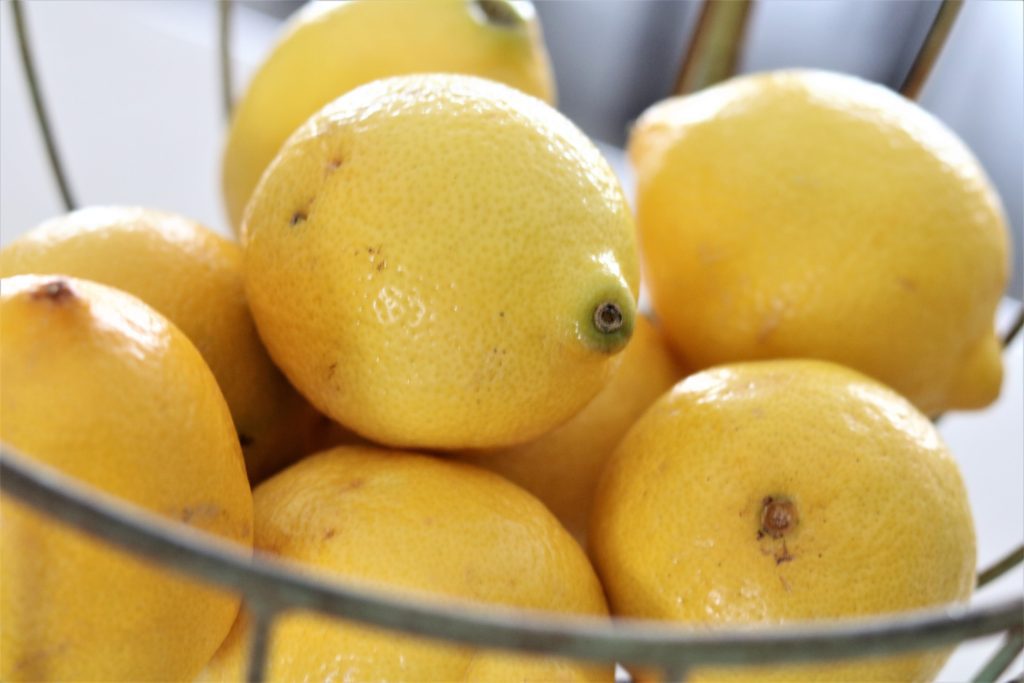 Lemons just look pretty, they shout FRESH, and you will be eating them before they go bad.
So, why not?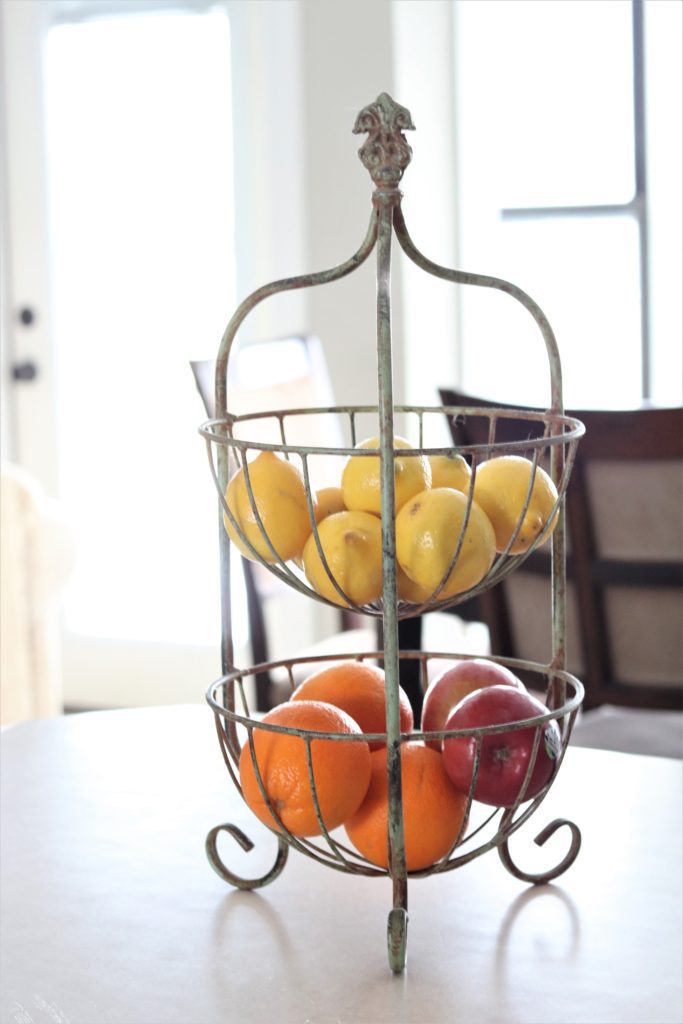 3.  GET A NEW DOORMAT.
After the winter, and being ravaged by the dog, ours is always in need of a refresh!  MINE is sold out, but it might still be available in stores.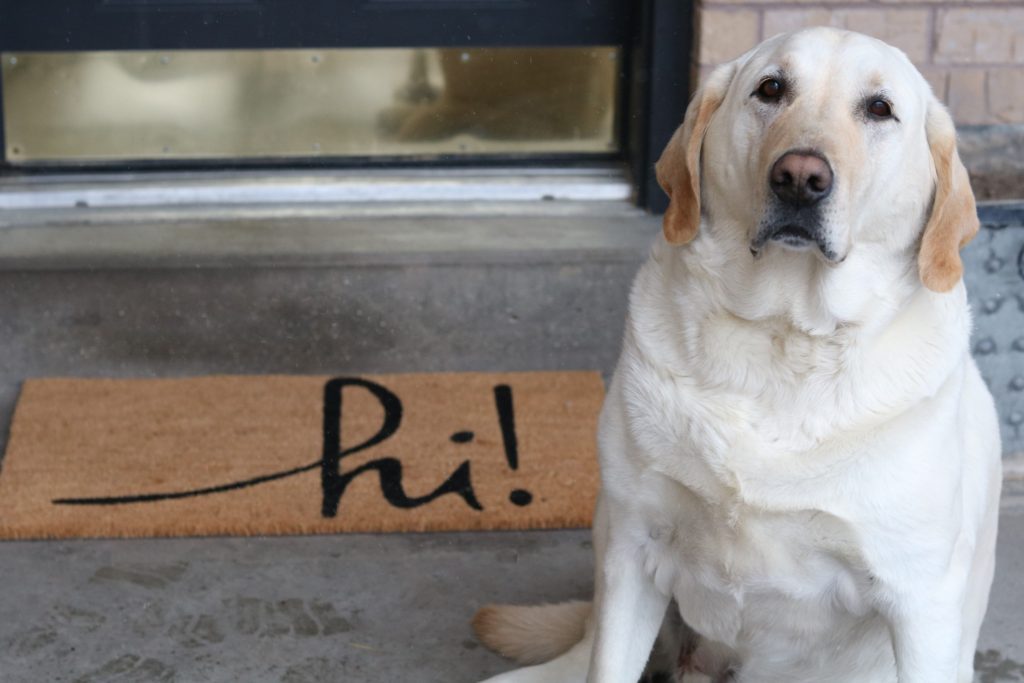 I've had my eye on THIS  fun rug to layer underneath my doormat.  So cute!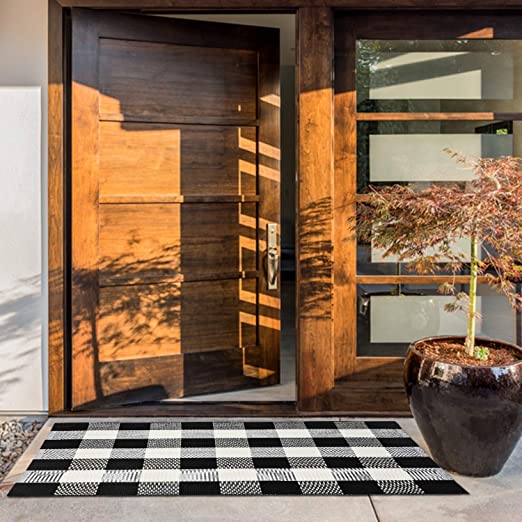 4.  WASH YOUR WINDOWS!
This is a small thing that can really make a big difference!  You may not have washed them for a while since it's been winter.
However, you don't want the hard water to cause a build-up of debris on your windows.  So get them sparkling and let the sunshine in!!
I swear by THESE window cloths, and really, I swear by the whole line of these cloths!  I will never use window cleaning chemicals again!
Plus, watch THIS video to see why I love them even more right now!!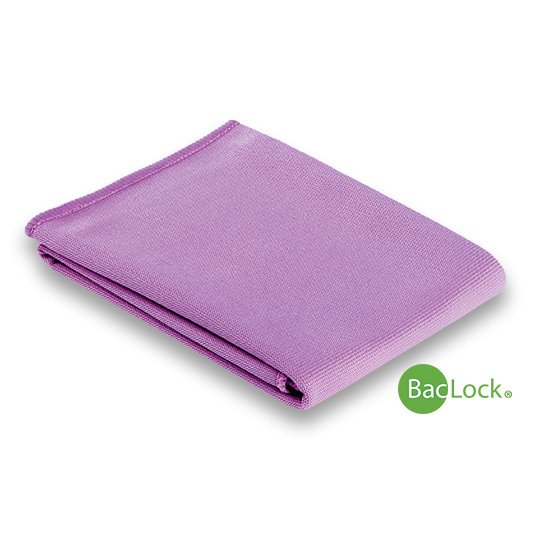 (windows before)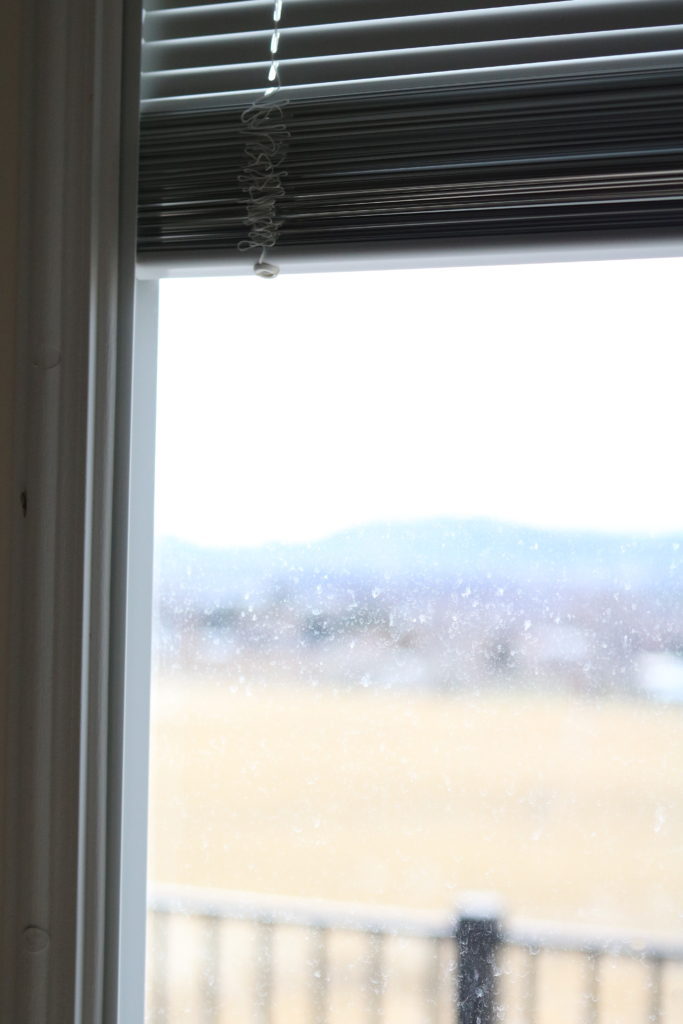 (windows after)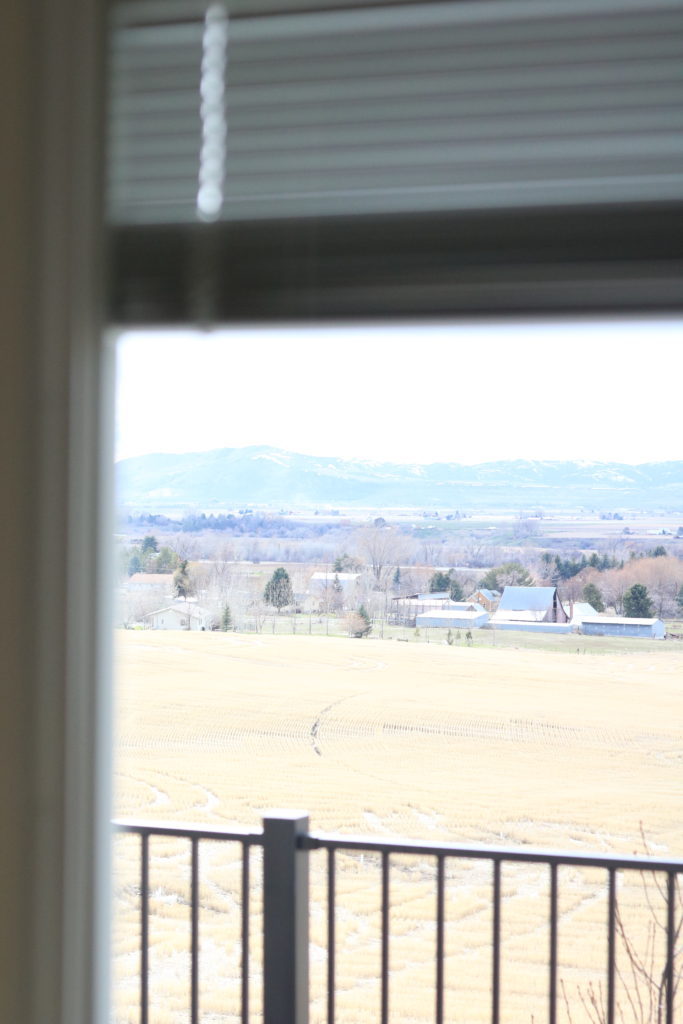 5.  ADD SOME FRESH BLOOMS.
Chances are unless you live in a tropical area, it might be too early to clip fresh blooms from your yard.
In that case, just pick up a beautiful bouquet from the grocery store.  OR… if you want them to last longer, invest in some beautiful FAKES!!
I have been eyeballing THESE beautiful white tulips lately.  Imagine a couple of these clusters in a beautiful bouquet on your kitchen table!!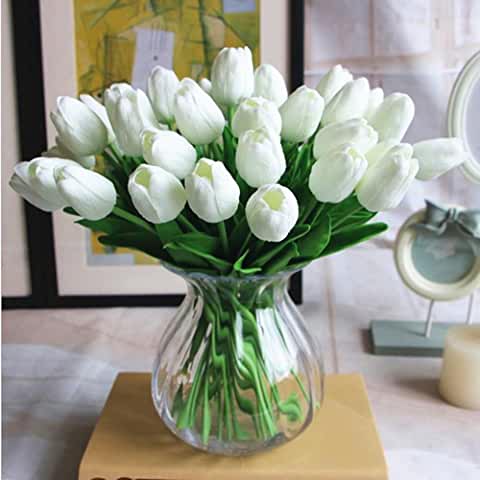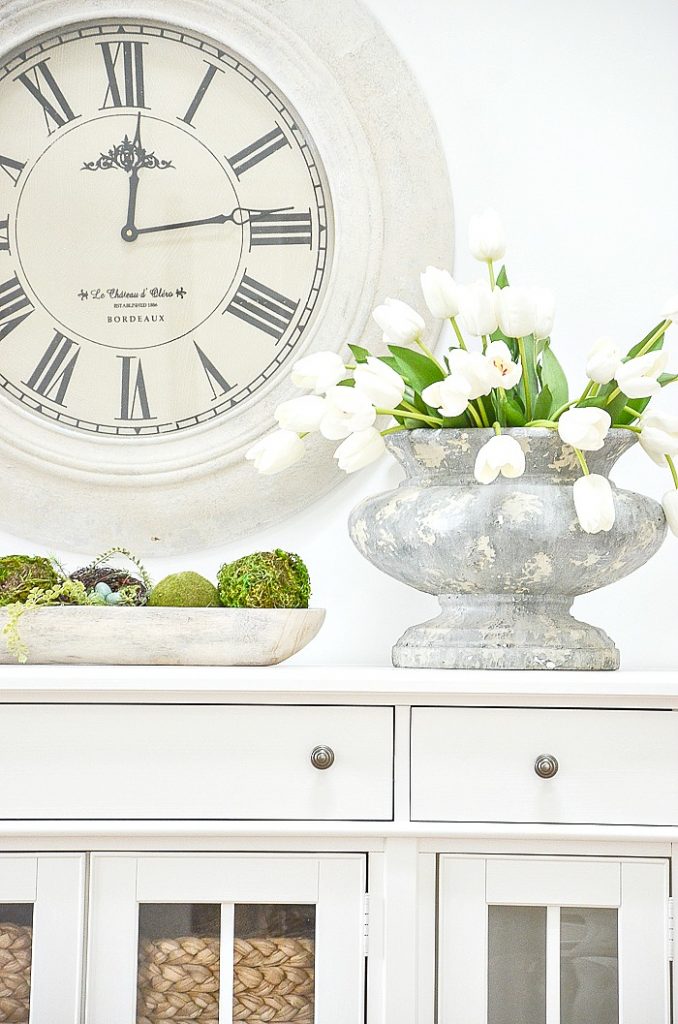 6.  SWAP OUT SCENTS.
Nothing is more pleasing to the senses than to walk into your house and think, "wow, it smells so good in here!"
Change out all your rich, spicy scents for more fresh and Springy scents!
One of my all-time favorite scents for my home, especially in spring and summer, is the Turquoise Oasis plug-in from Air wick.
You can get three refills for $6.50 HERE.
I love that you can plug it in and forget about it.  And truly, it smells SOOO GOOD!
Hopefully, this has inspired you to freshen up your home for Spring! Before we know it, it will be full-on summer heat!

If your family needs a yummy treat for thes next several months, try THIS one!