FRESH PINEAPPLE SALSA…
This pineapple salsa is so fresh and delicious, you will definitely want to have this recipe on hand for all the bbq's coming up!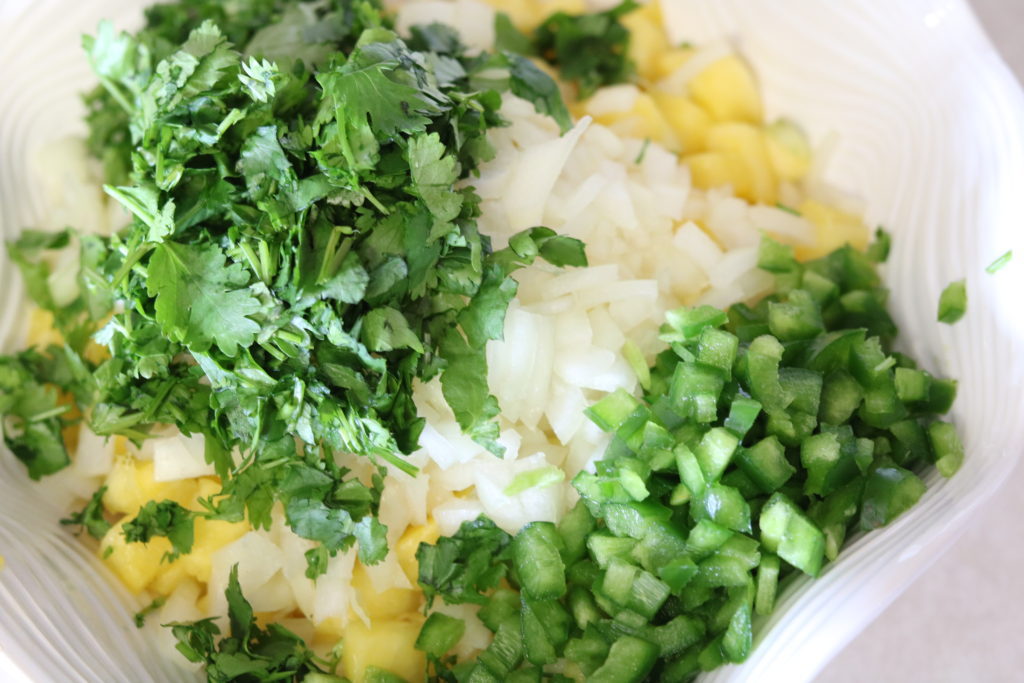 Last night I threw it together to serve with my Shredded Beef Burritos, recipe HERE.
They were SO GOOD.
But you could literally serve this delicious pineapple salsa with just about anything from tacos, chicken, steak, or fish.
In fact, one of my favorite ways to serve it is with fish tacos! With a little bit of avocado? Mmm.. SO GOOD!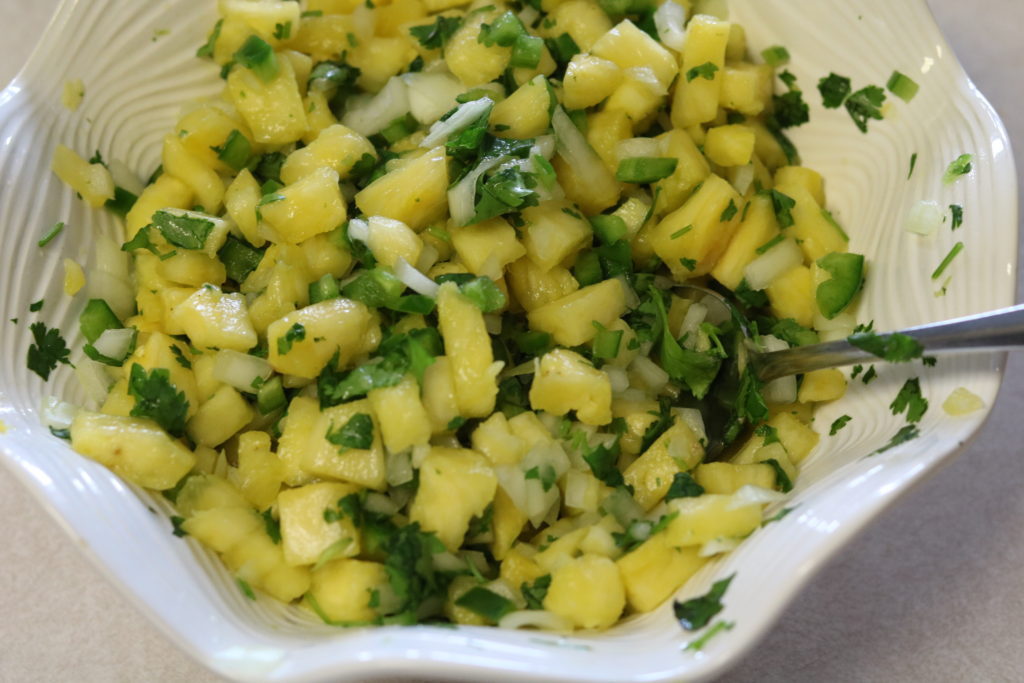 You could also serve it with fresh Mex tortilla chips, or even with crustos! (Fried tortilla chips sprinkled with cinnamon sugar.)
The great thing about this recipe is that you can make it hot and spice by leaving the jalapeno seeds in, OR you can make it mild, by removing them. If you use the seeds, this will be SUPER spicy, so watch out!  My family prefers it more on the mild side.
A word of caution… do not use canned pineapple for this recipe, unless you want to be extremely disappointed!!
It's just not the same.
Don't do it.
Give this fresh pineapple salsa a try and let me know if you like it!  Pretty sure you will. 😉

Side note… going keto this week for fun and trying THESE out, have you ever bought them? I'd love to know!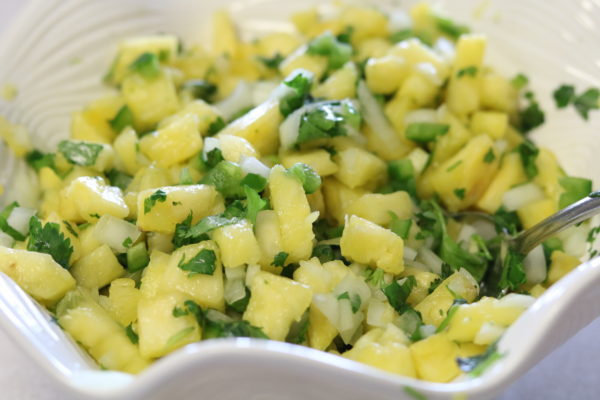 | | |
| --- | --- |
| | |
Chop up all ingredients and stir together in a bowl. Serve with chips, tacos, chicken, beef, or fish.