RESTAURANT STYLE LETTUCE WRAPS…
You'll love these lettuce wraps!
Now that I'm back on keto, I am trying out some dinner recipes that I haven't made before.
This is one that I got from my nutritionist when I was learning the in's and out's of keto from her.
It's delicious, and you don't have to be eating keto to enjoy it!!!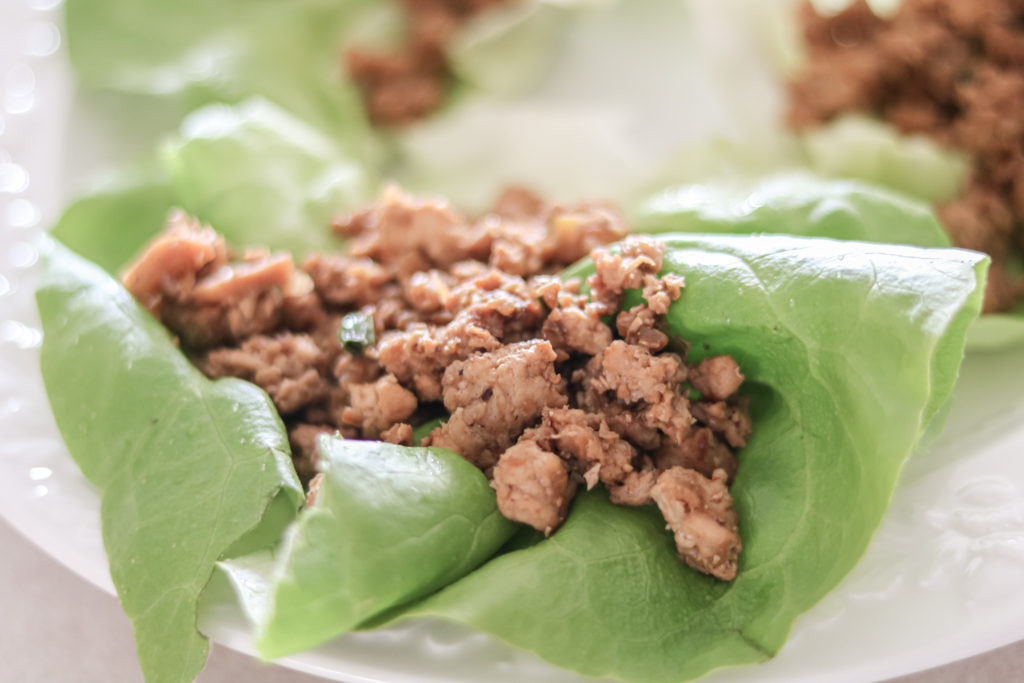 I have never ground up raw chicken in my food processer before, but wow, doing that made this so slick!!
Actually, I have a Blendtec blender and I just whirred up one chicken breast at a time and it worked perfectly.
Two large chicken breasts were all I needed for this dish.
It's a quick and easy dish to make!
After frying up the chicken and adding onions, then is when you pour your homemade hoisin sauce over it.
And that is easy enough, but if you already have hoisin sauce on hand, that would make it even EASIER!
**The only thing about that is if you are keto, your store-bought hoisin sauce may have some sugar in it.
For the lettuce, do yourself and favor and get the Butter or Bibb lettuce!
Sure, you could fudge and go with iceberg lettuce, but it doesn't roll up as easily and you won't get that restaurant-style texture!
And of course, romaine would work in a pinch.
My husband is an iceberg lettuce lover, but I made him try a lettuce wrap in the butter lettuce and he really liked it.
After that, and because he's a MAN, he swapped out the lettuce altogether and put the chicken mixture on a couple of pieces of triple cheese artisan bread!
Not offended!
More lettuce for me. 😉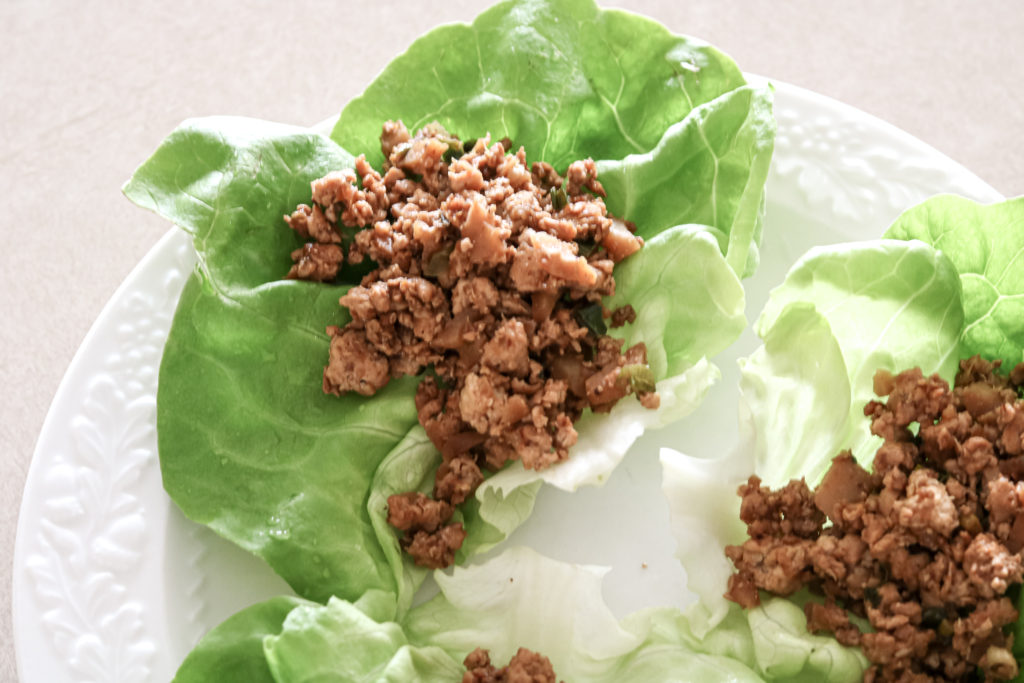 Spoon the chicken mixture onto your lettuce leaves, roll them up and enjoy!!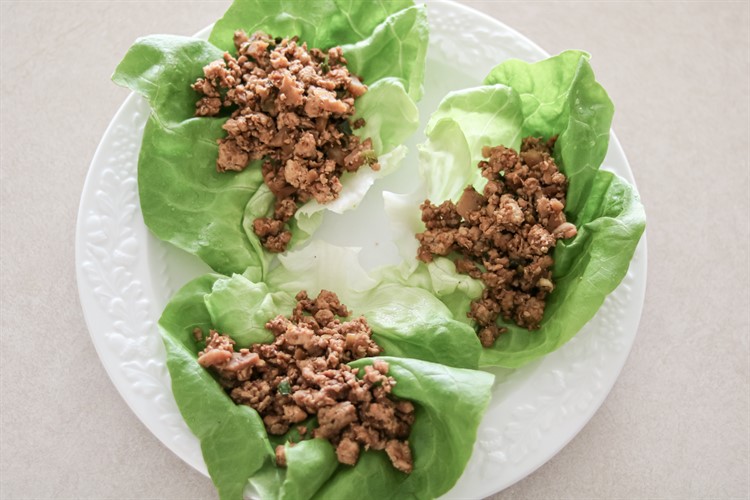 Give these lettuce wraps a try and let me know how you like them!
P.S. It's almost time to start prepping for THESE delicious Rocky Road Easter Eggs!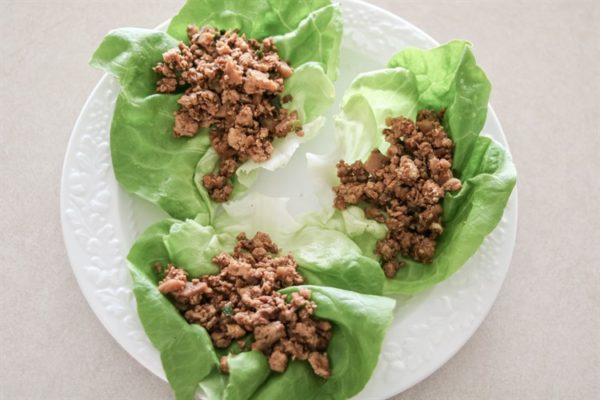 | | |
| --- | --- |
| | |
Combine all the ingredients for the hoisin sauce together in a small bowl and mix well. Set aside.

Heat a cast-iron skillet on med-hi heat. When hot, add the ground chicken and sprinkle with salt and pepper to your liking.

As you cook and stir, break up any large chunks that are sticking together. Cook until browned or until all chicken is fully cooked.

Add the onions and cook until fragrant, 2-3 minutes.

Whisk the hoisin sauce once more, making sure it's mixed well, and then pour over chicken. Add chopped chestnuts and green onions. Cook for 2-3 minutes more.

Scoop chicken mixture onto lettuce leaves and top with additional green onions, if desired.

*Keep washed lettuce in a large ziplock with a folded paper towel to maintain freshness.