Spring Sandals with Good Arch Support…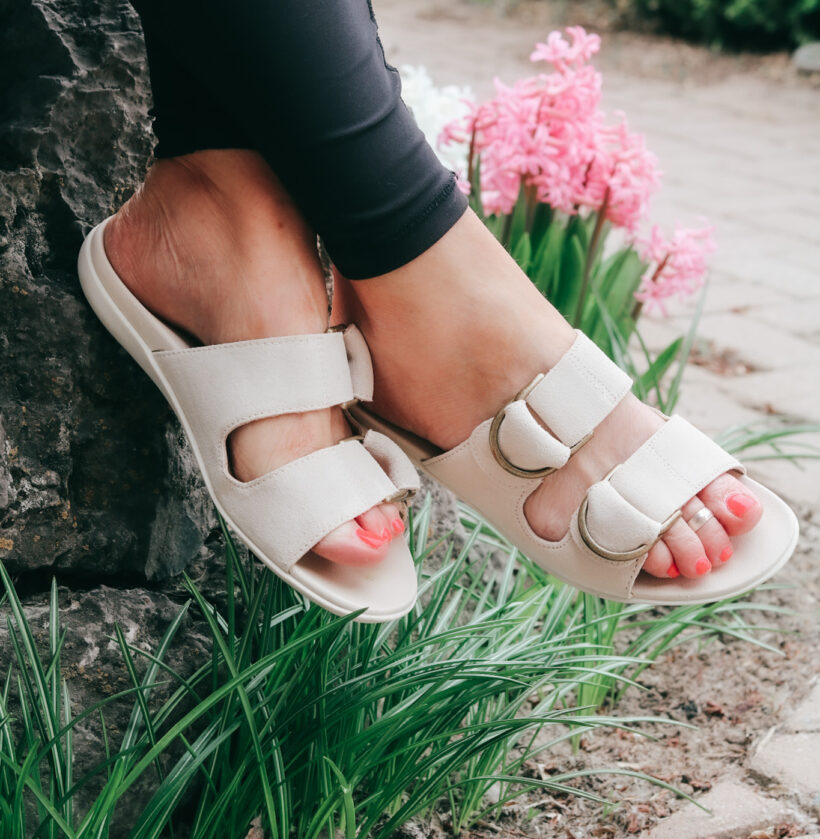 Are you the same way…?
Comfort is KEY when it comes to shoes, in my opinion.  Especially as I creep up in years, I have ZERO desire for uncomfortable shoes! So, if you are like me, you will love what I have for you today.  I am sharing some of the best Spring sandals with good arch support and great cushioning that I've been wearing and loving!
Truth be told…
I have to be transparent and say that I am an ambassador for Vionic shoes.  But!! Before you roll your eyes and think "oh boy, here we go…" hear me out.  You have to know this.  They have sent me shoes that I have had to tell them that I cannot share.  Either they were uncomfortable, the fit was weird, or something.  But if they are not good, I won't lie and say they are.
All of these I'm wearing in the pictures have passed the "Cammi comfort" test!
Vionic is a brand that stands out with its Three Zone Comfort technology that is made up of stability, support, and cushioning.  Simply put, they are just downright supportive.  They have stylish shoes for every season so you don't have to sacrifice style for comfort.  Here are a few of my favorites.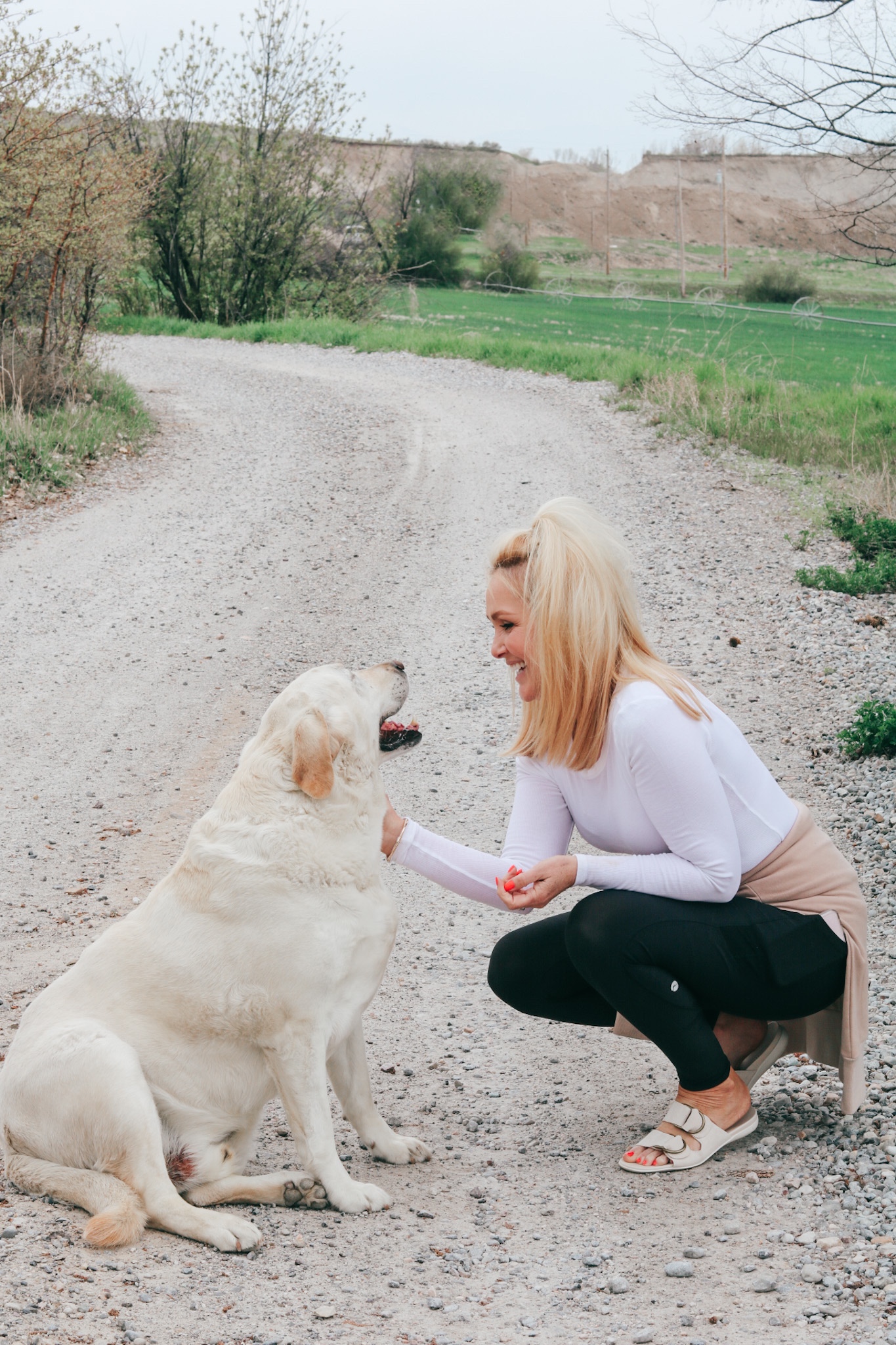 This is a basic everyday sandal that can be worn around the house or out to run errands.  I even wear them on a casual walk with the dog.  You've seen some similar, but they don't hold a candle when it comes to comfort.  Check out the cute Terra Cotta color!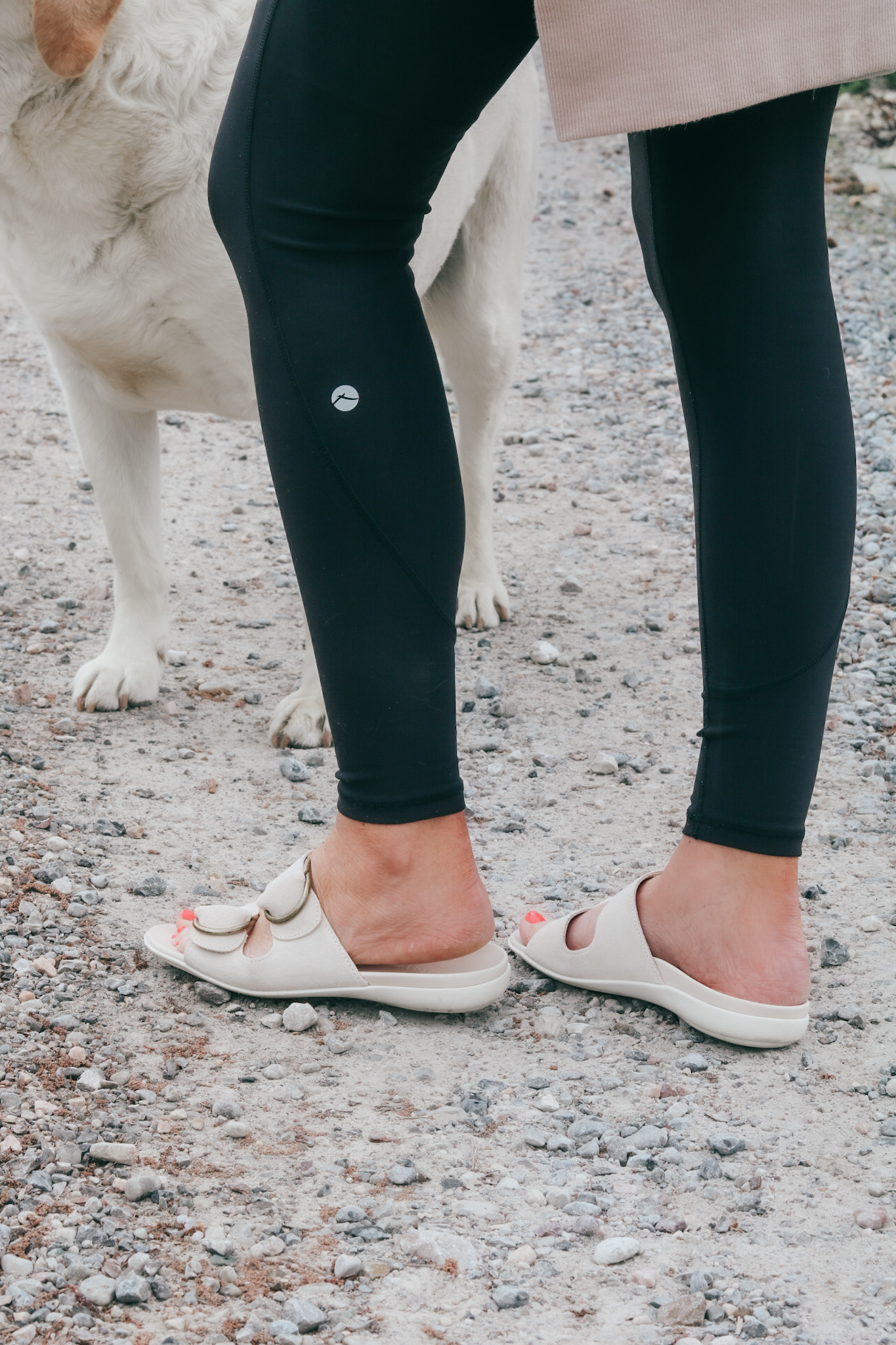 Oh, how I love these!!! The crisis cross upper, the chunky lug sole, and the great lime color make these a winner!  I love them with my navy jumpsuit outfit.  I also love the blush, marigold, and lake blue colors that it comes in.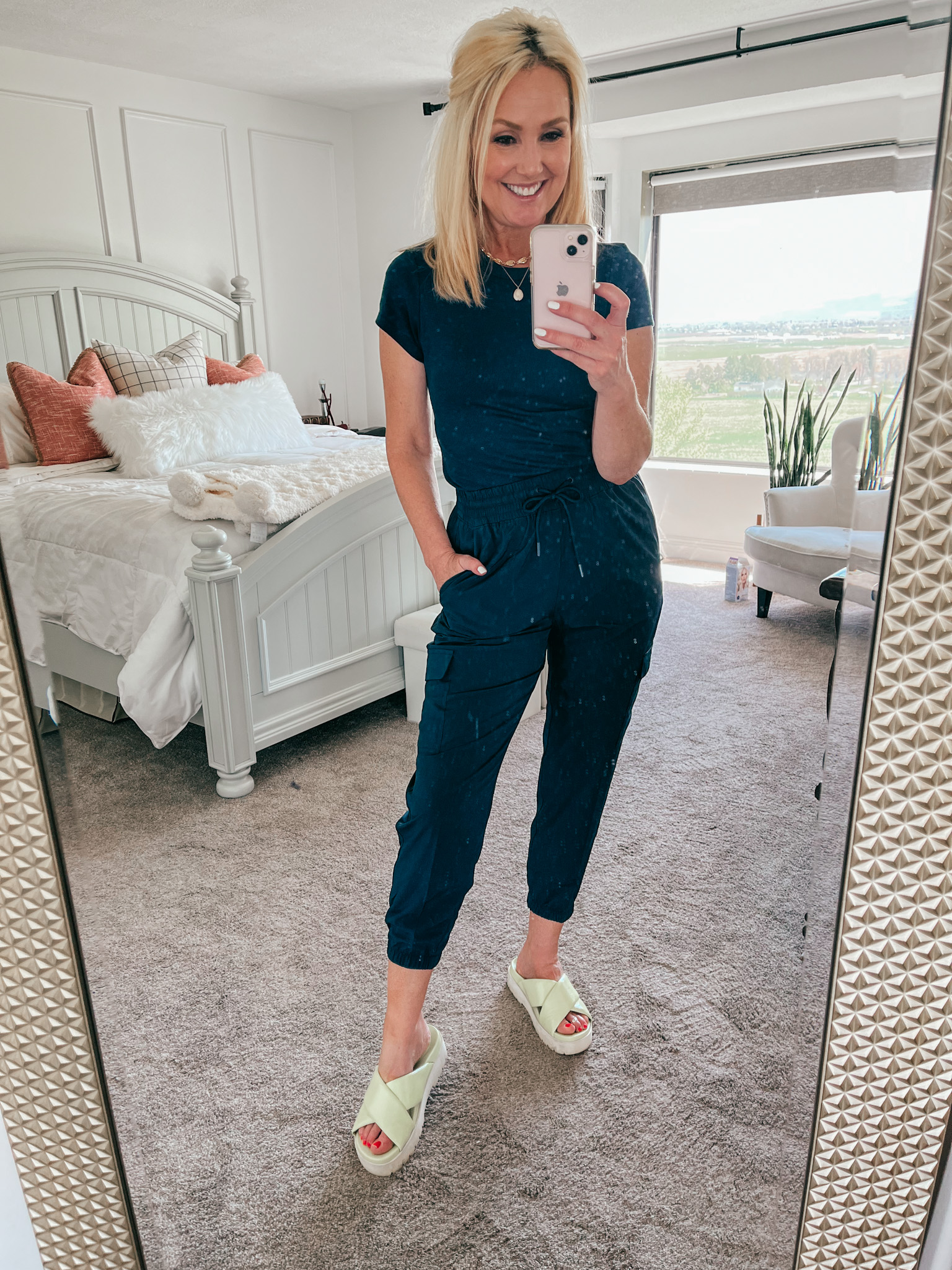 Mom and I are twinners other than she chose the macaroon color and I chose poppy. I found them very comfortable.  If you have wide feet, these might be a bit tight for you.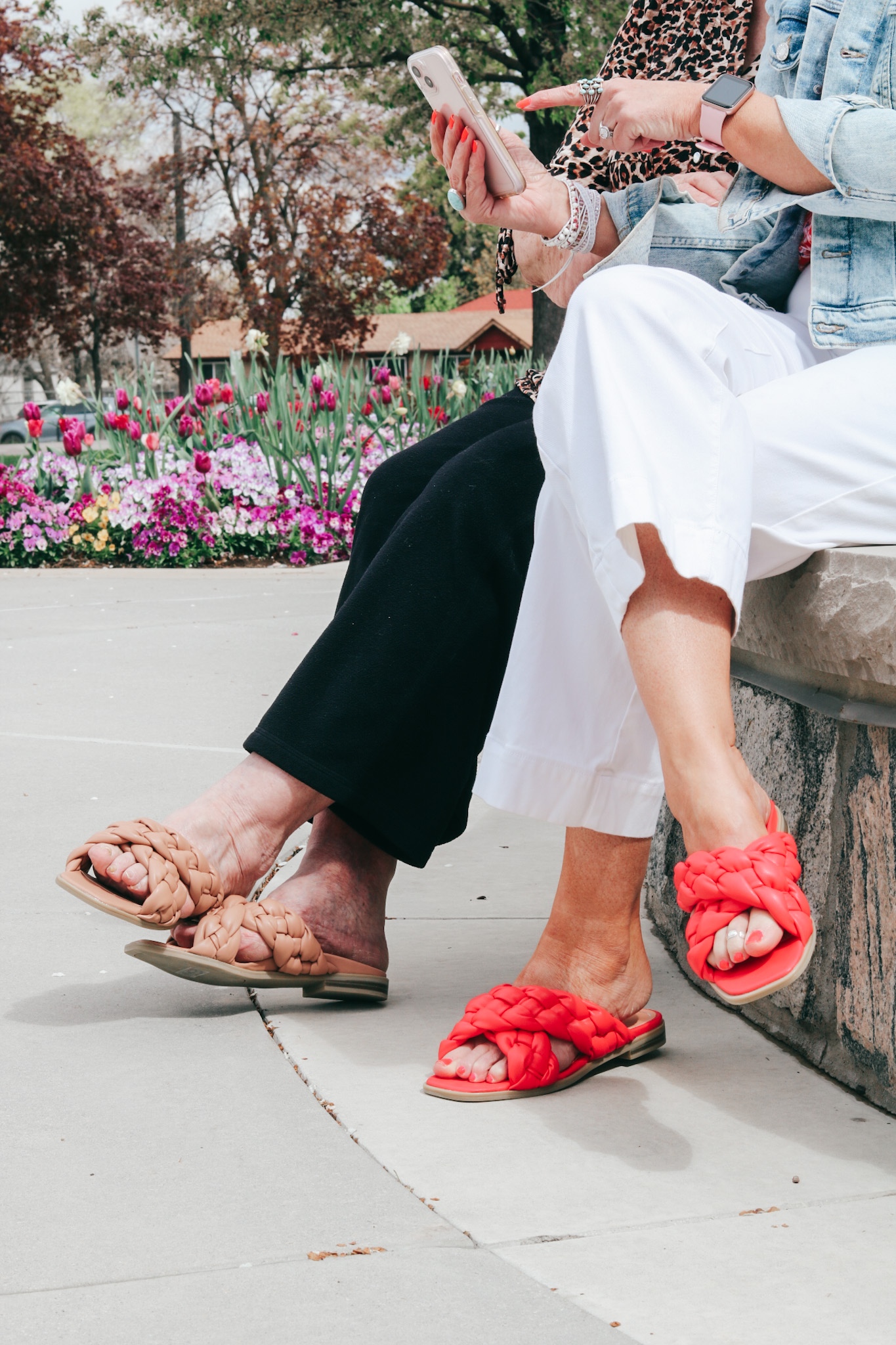 These feel 100% comfortable enough for me to go shopping in! I think the cute chunky heel and the form-fitting knit upper are truly amazing! The cushioning makes a soft landing for each step you take.  You've got to try these!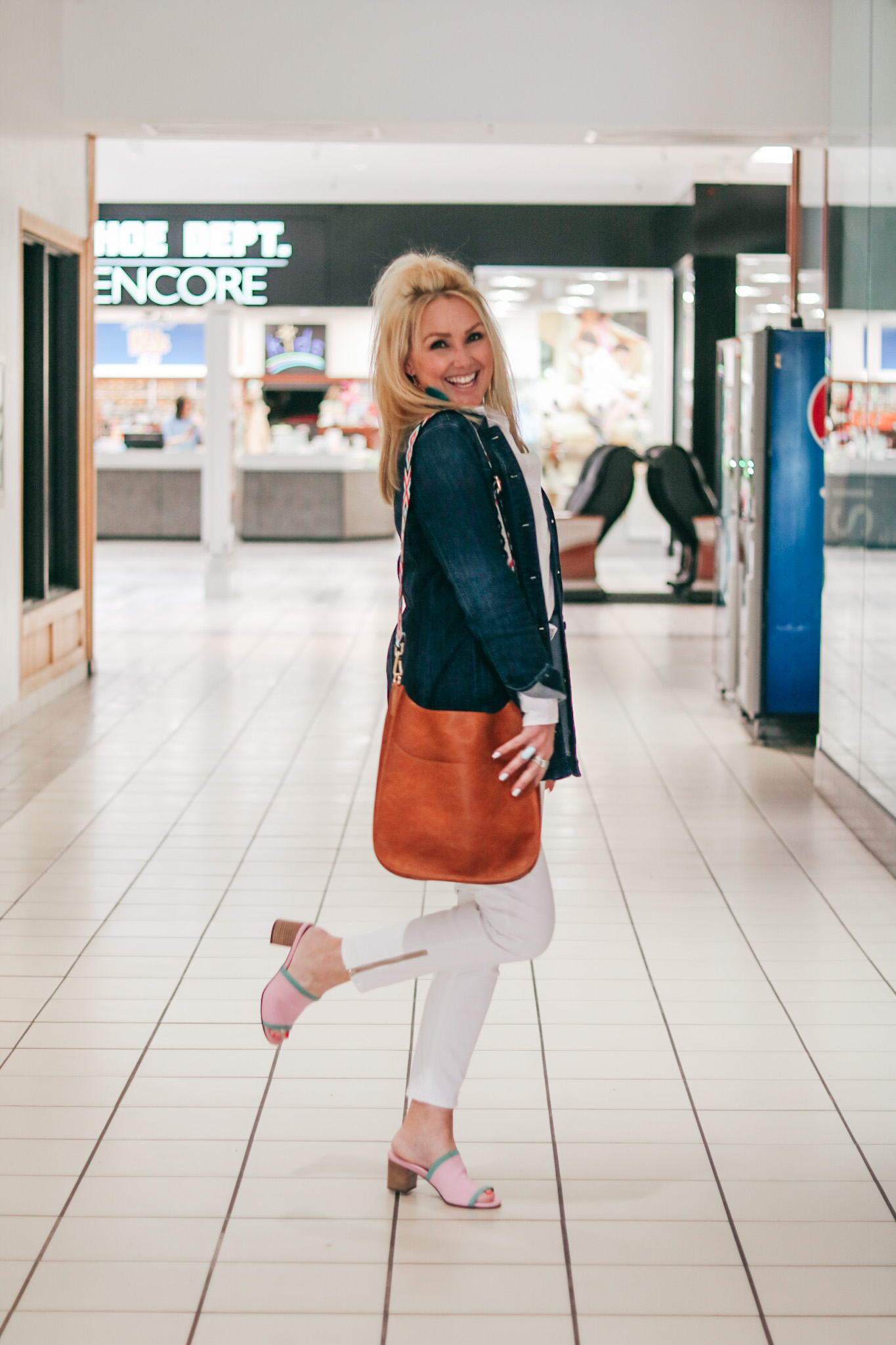 And how fun are the colors?? Again, they come in other color options as too.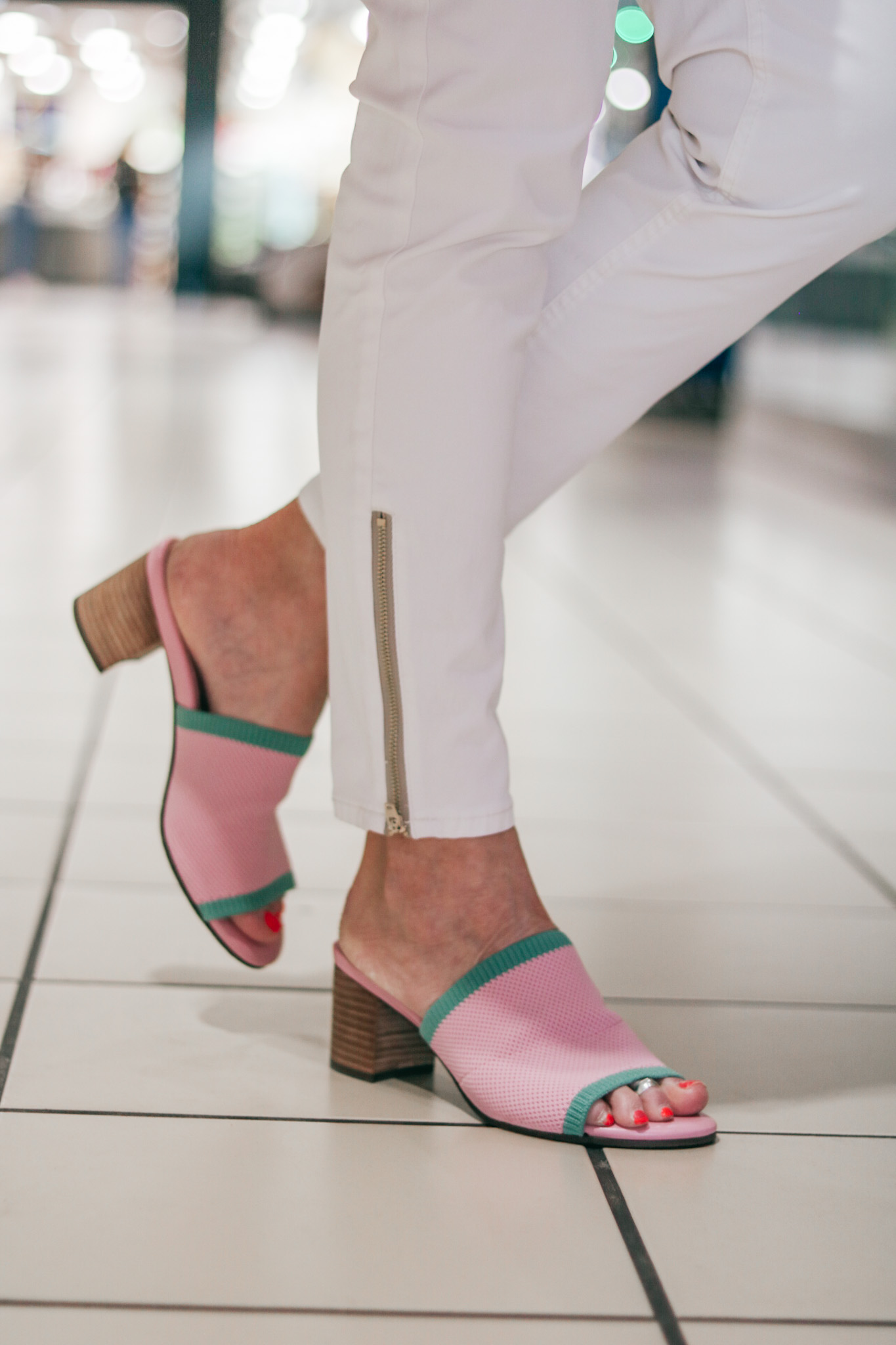 This sandal is the QUEEN!!!  I absolutely love how comfy these are for heeled shoes! Stability is the factor here.  They are easy to walk in and look fabulous!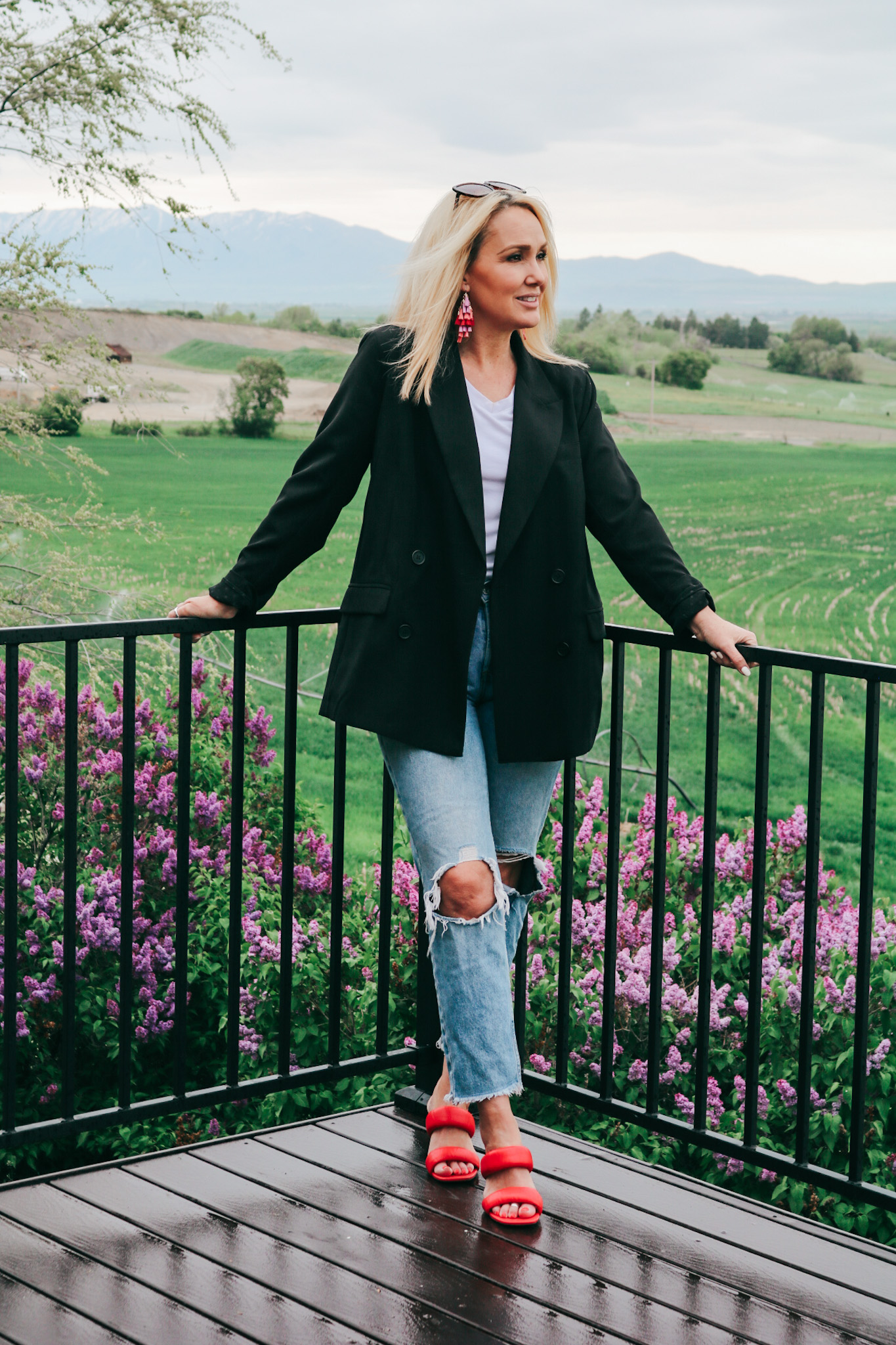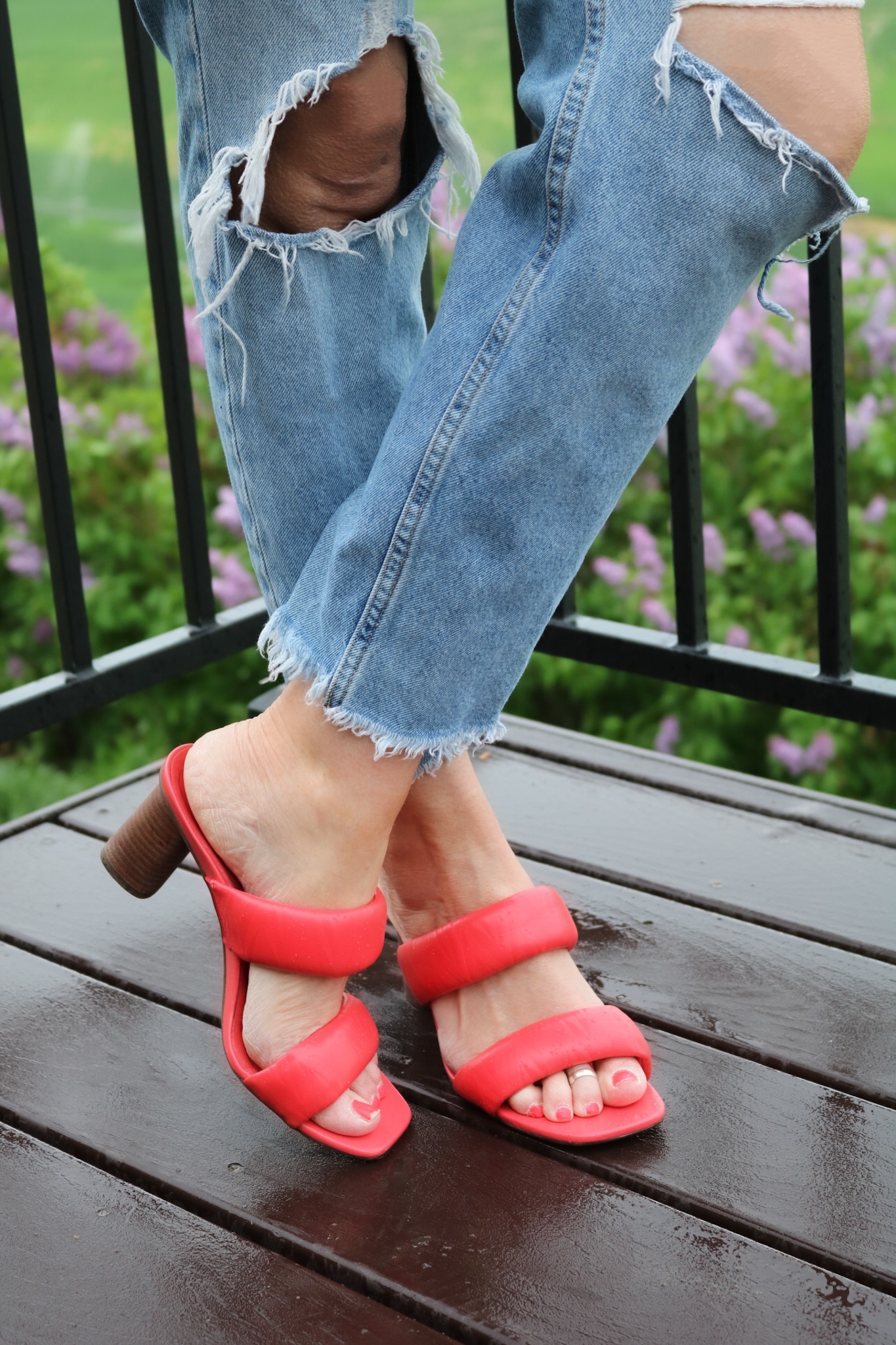 We've been talking about spring sandals with good arch support.  But the next couple of shoes are not sandals, but they still have great support! I have to share them because they are so good as well.  If you haven't found your favorite pair of white sneakers, I'm here to tell you that you will love these!!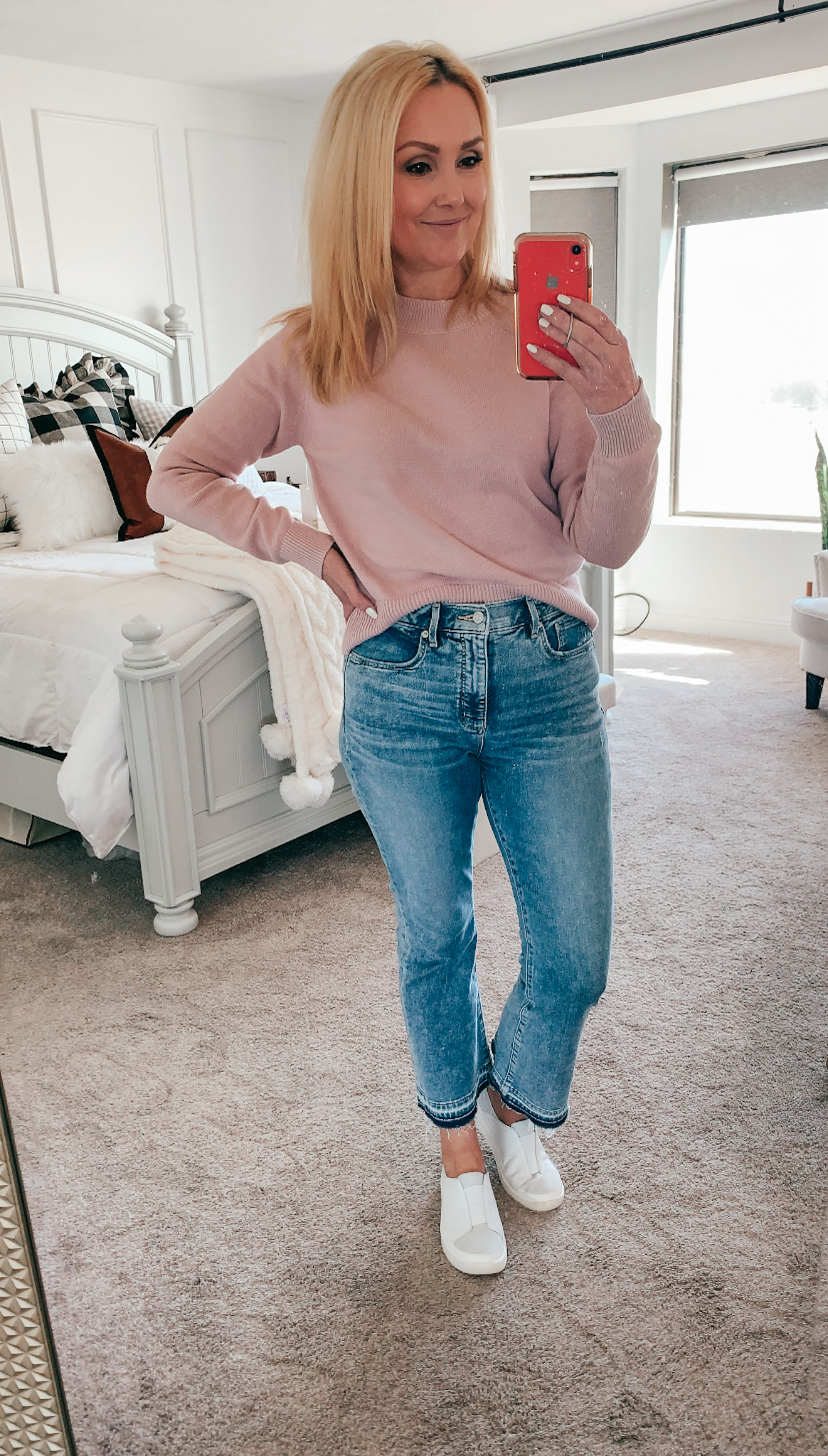 They aren't too chunky like some sneakers are and they have awesome elastic gore panels that make it so easy to slip on and off.
I wasn't sure about these at first but when I put them on and the elastic hugged my ankles so nicely and not too tight, I was in LOVE! The sole feels like you are walking on a cloud!  These are so so good and I love how they look with jeans.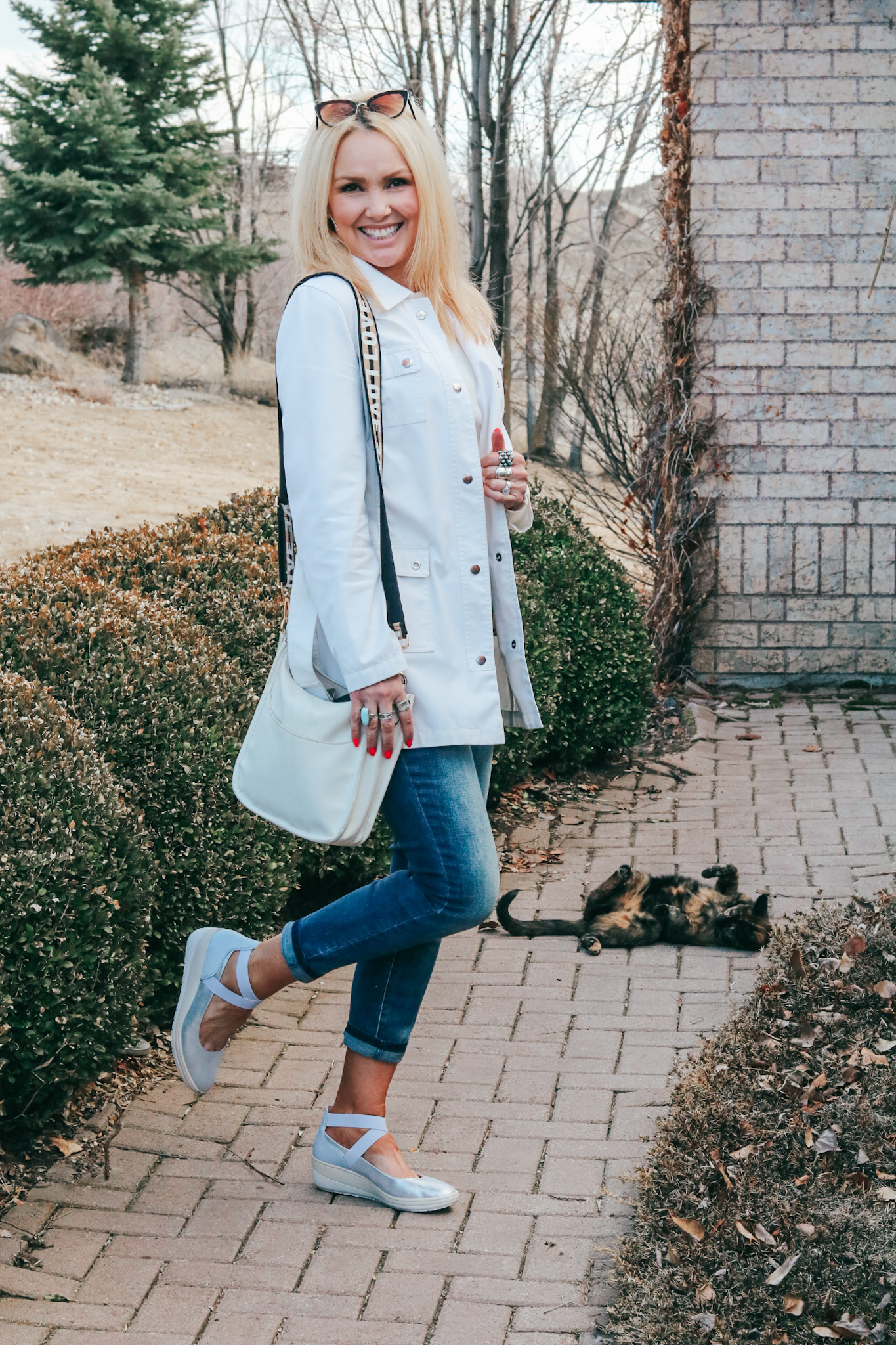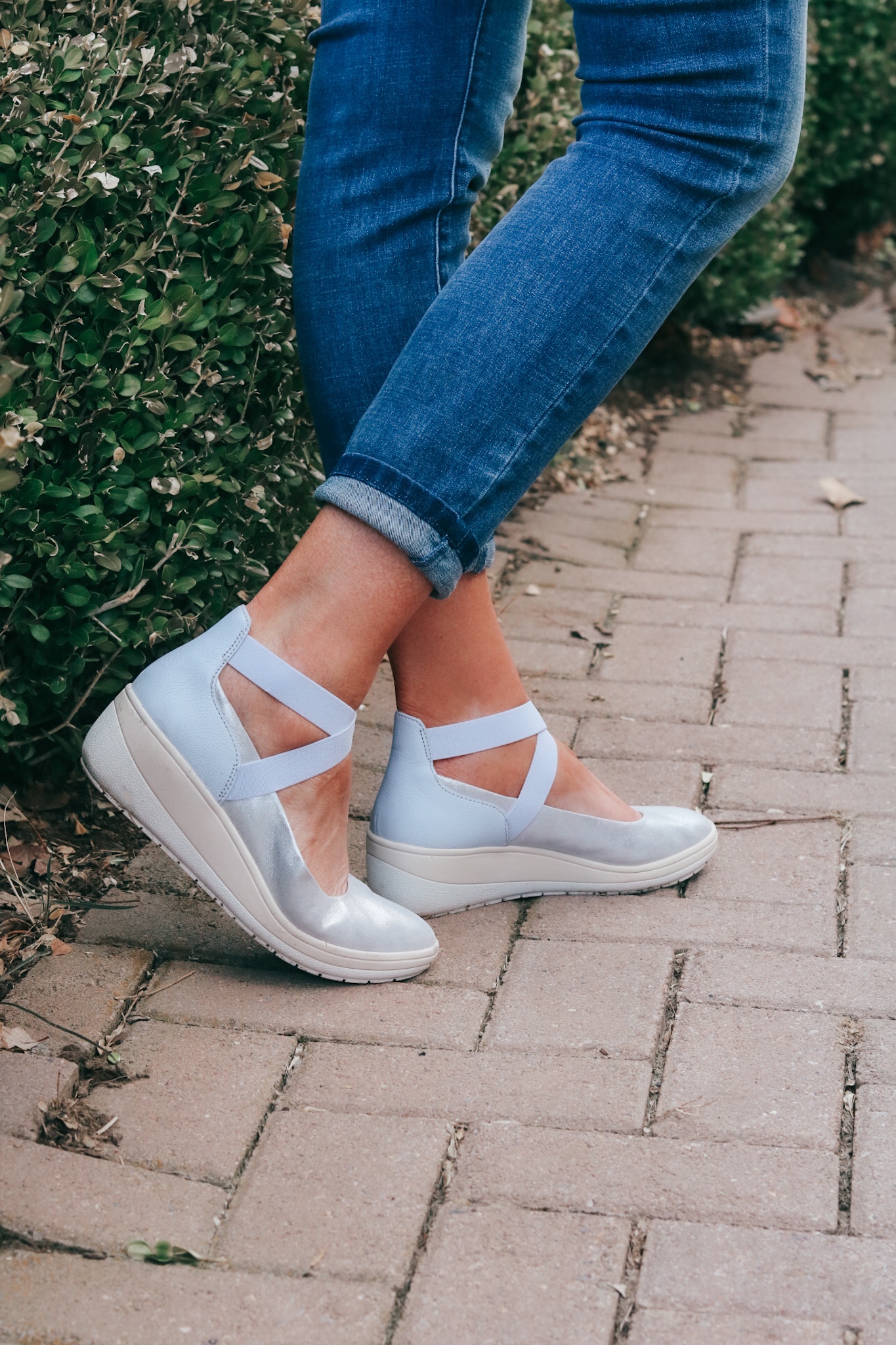 I hope this has helped you if you have been looking for good shoes that feel great!  Do you have a favorite brand with good arch support?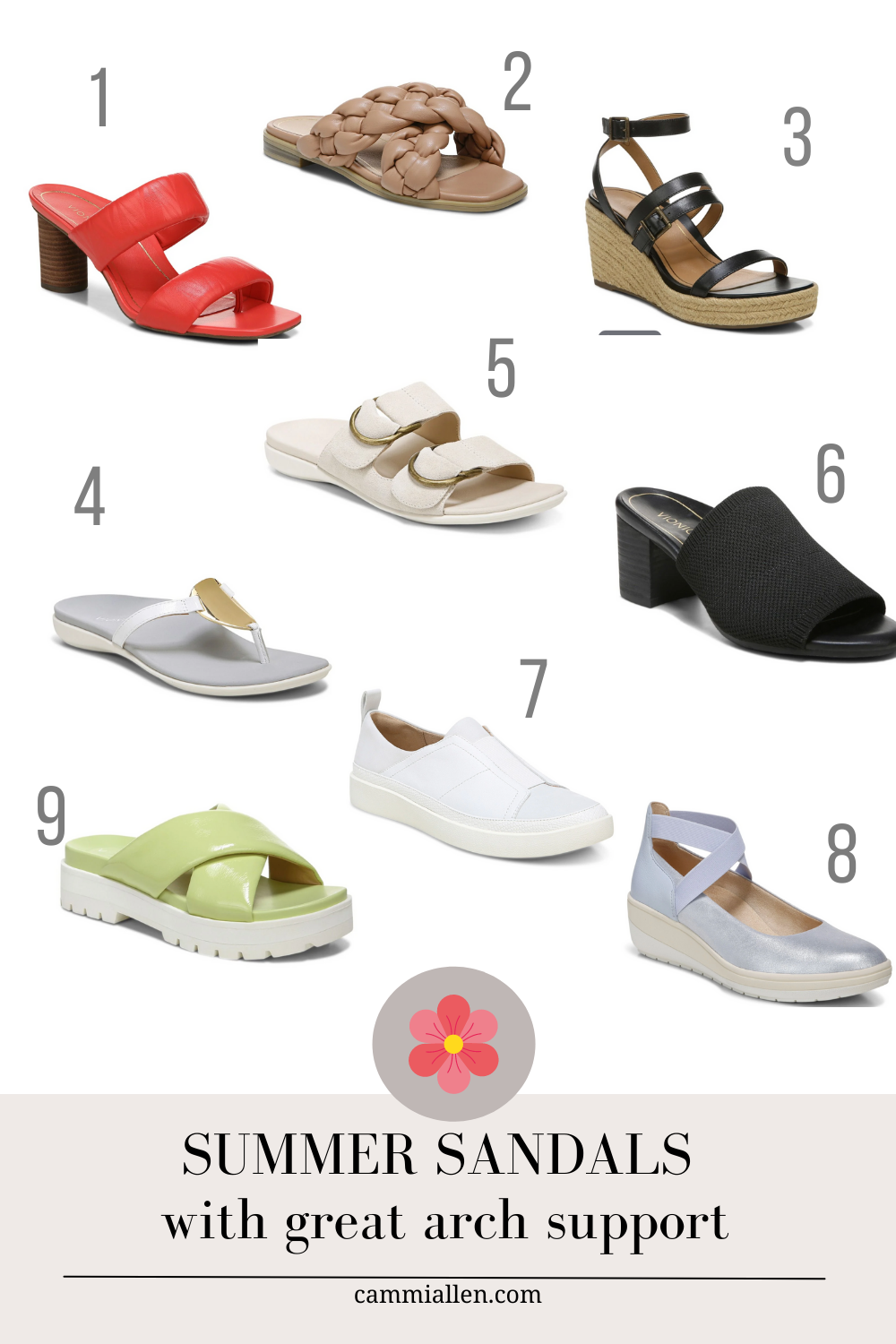 1  |  2  |  3  |  4  |  5  |  6  |  7  |  8  |  9 
Thank you so much for being here, I appreciate you stopping by my blog!!
You can also find me on Instagram, Facebook, Pinterest, and YouTube.