The Rolling Stones Tee…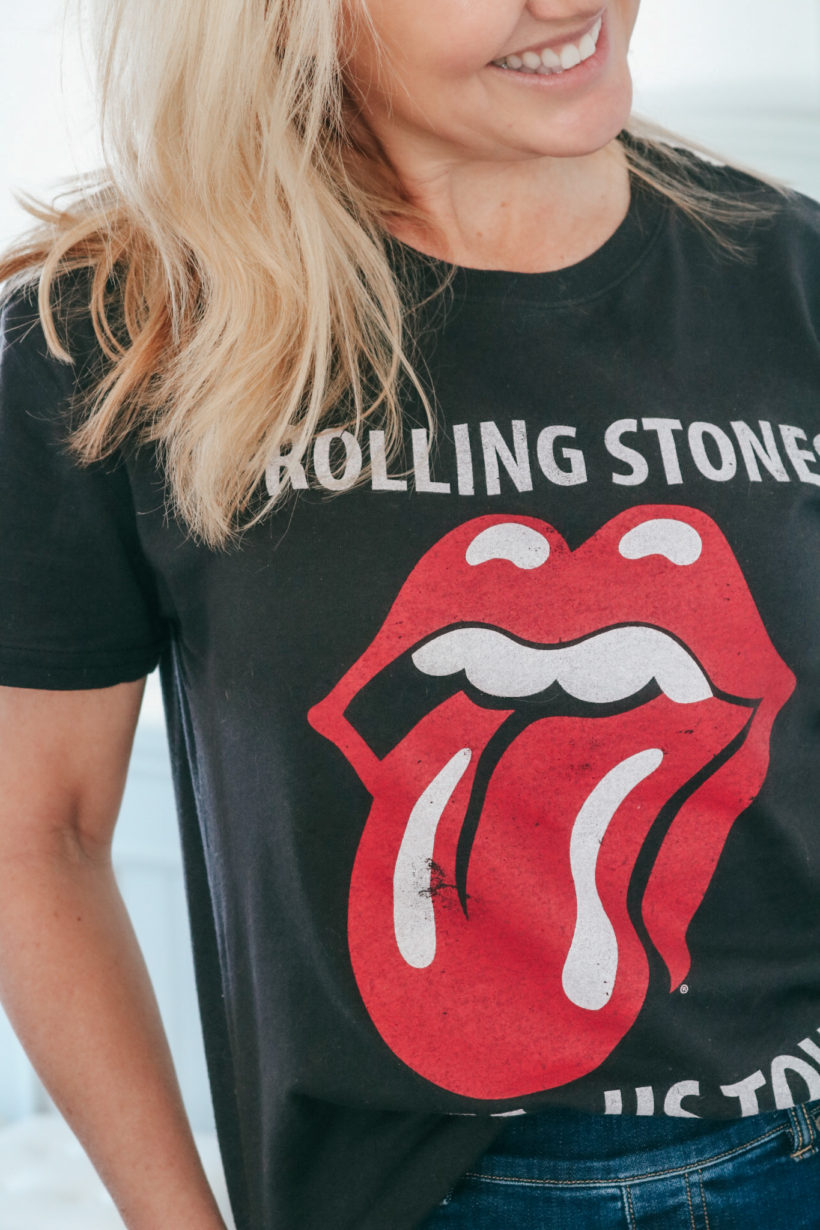 You KNOW this is a classic!
Where are all my Rolling Stones fans at??  Still one of the HOTTEST bands after all these years.  There's a trend toward the vintage and 70's rock is definitely that! A Rolling Stones tee is something that all of us midlifers need in our closet … it's our right of passage!! The really great news??? It's only $12.99 right now and available in ALL SIZES!! Go grab a couple like I did!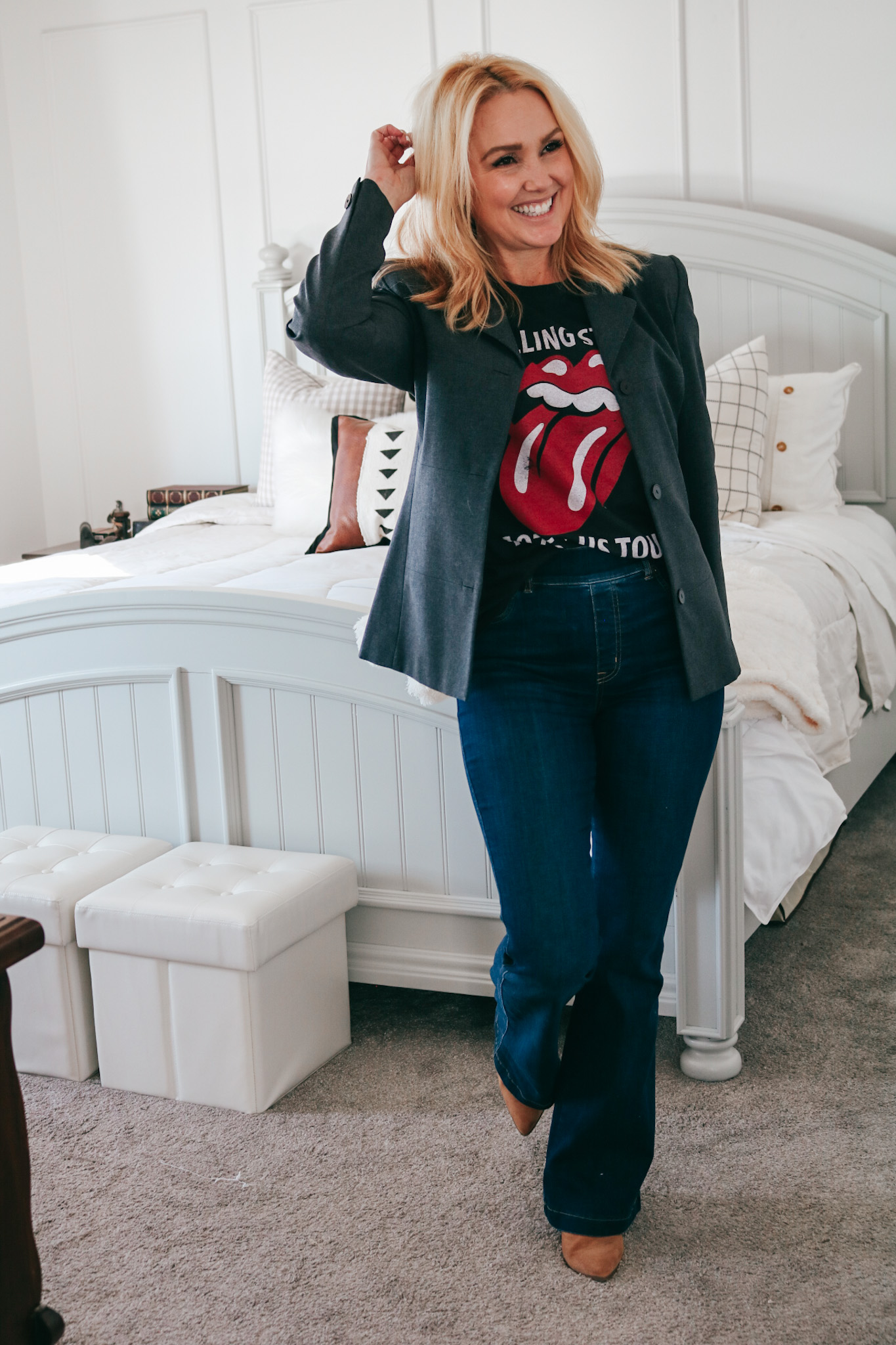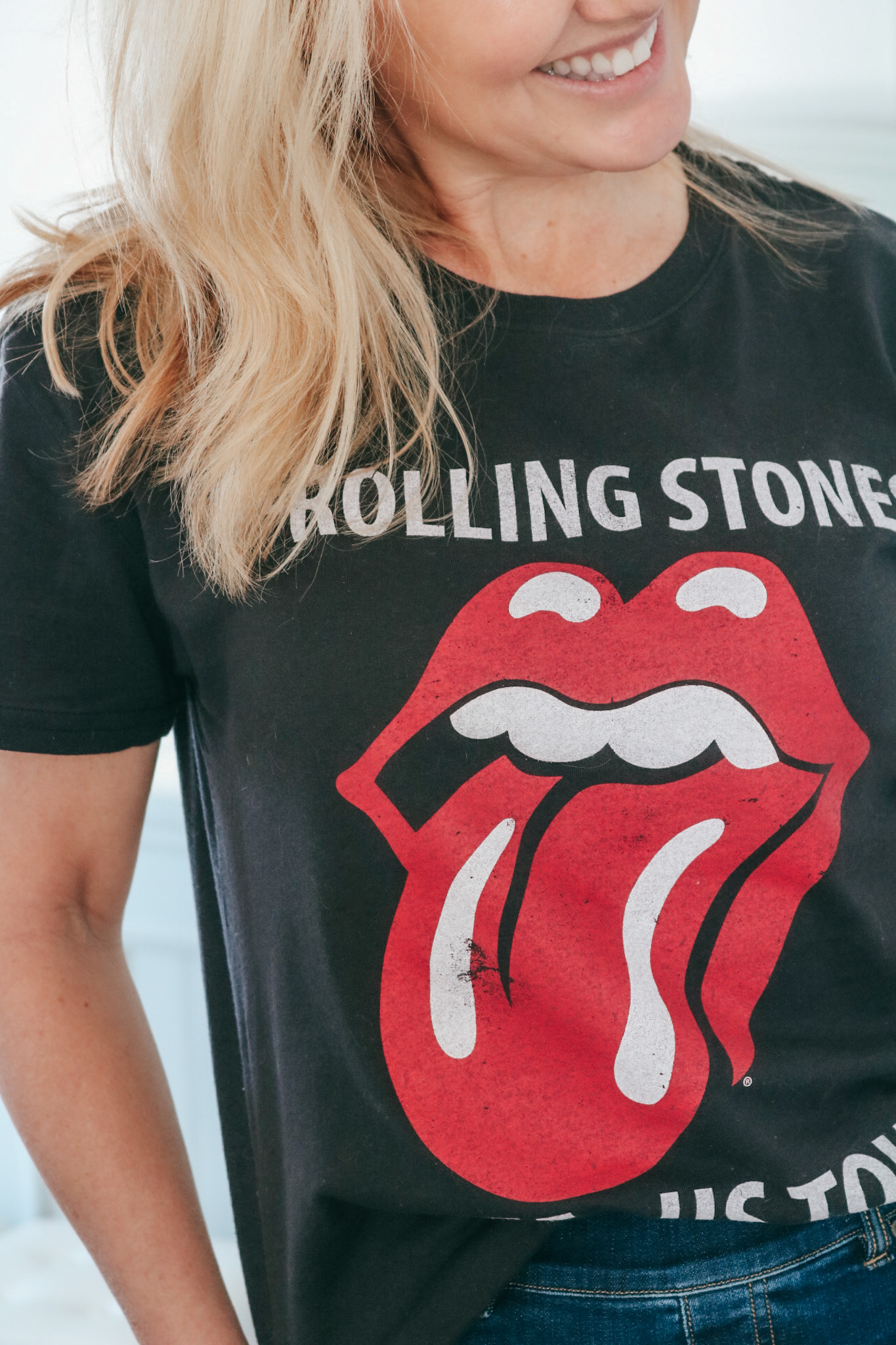 Do you like band tees?
Graphic tees are always in style and if you're wearing your favorite band, well… that's the BEST kind of graphic tee! You can literally wear this Rolling Stones tee with everything! Jeans… for everyday wear, leggings… for working out, skirts… for an edgy look, joggers… for a casual look. And you'll always need a t-shirt that you can wad up and take with you to the beach this summer. Why not rock the STONES, sis?!
There have been times when it was hard to find a good Rolling Stones tee. So don't miss your chance to grab one for yourself (or two!!) at a really good price… and you don't even have to go to the concert to get one!  One of these will definitely be in my luggage for my trip to see my Navy Sailor graduate!!!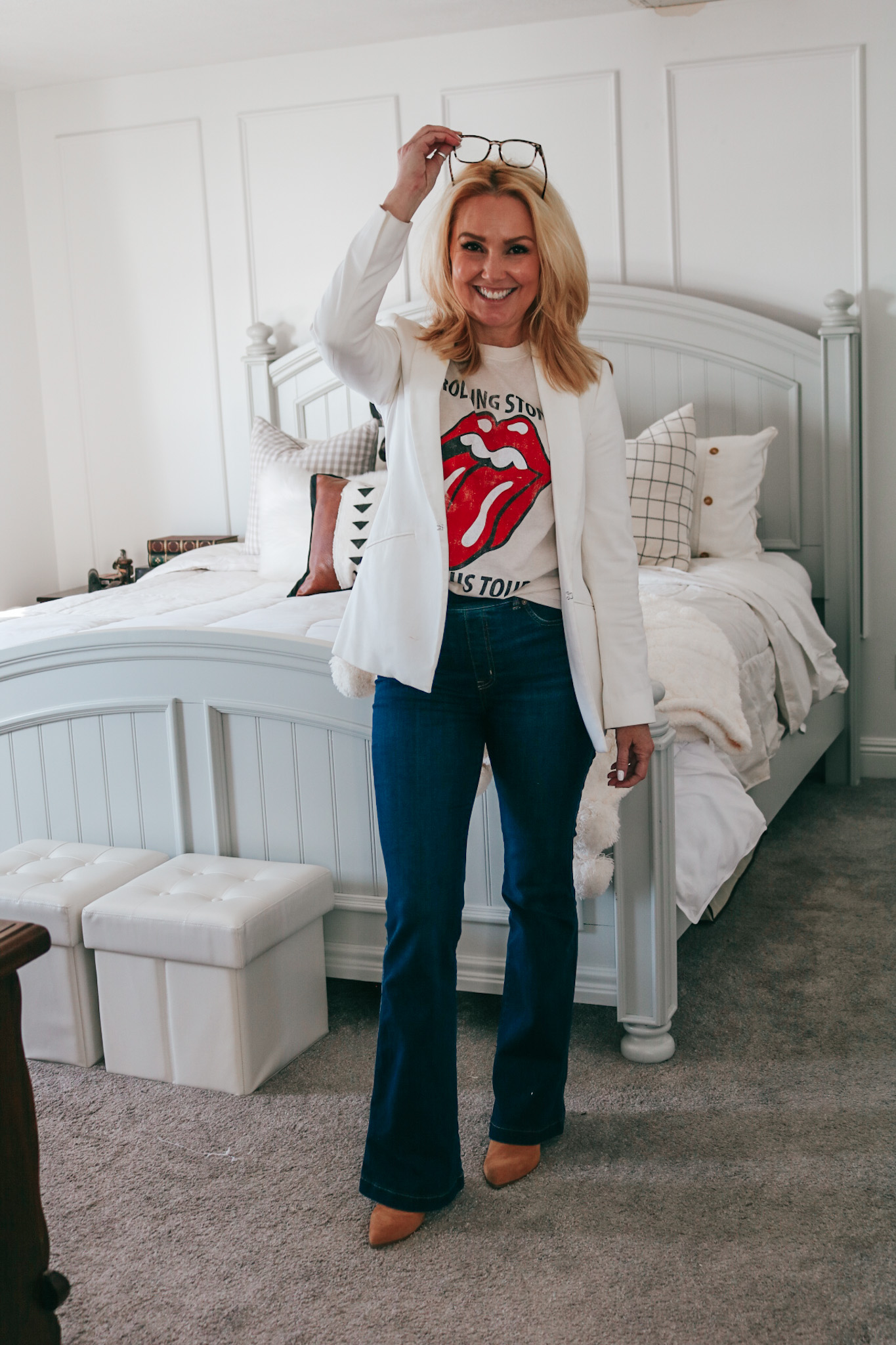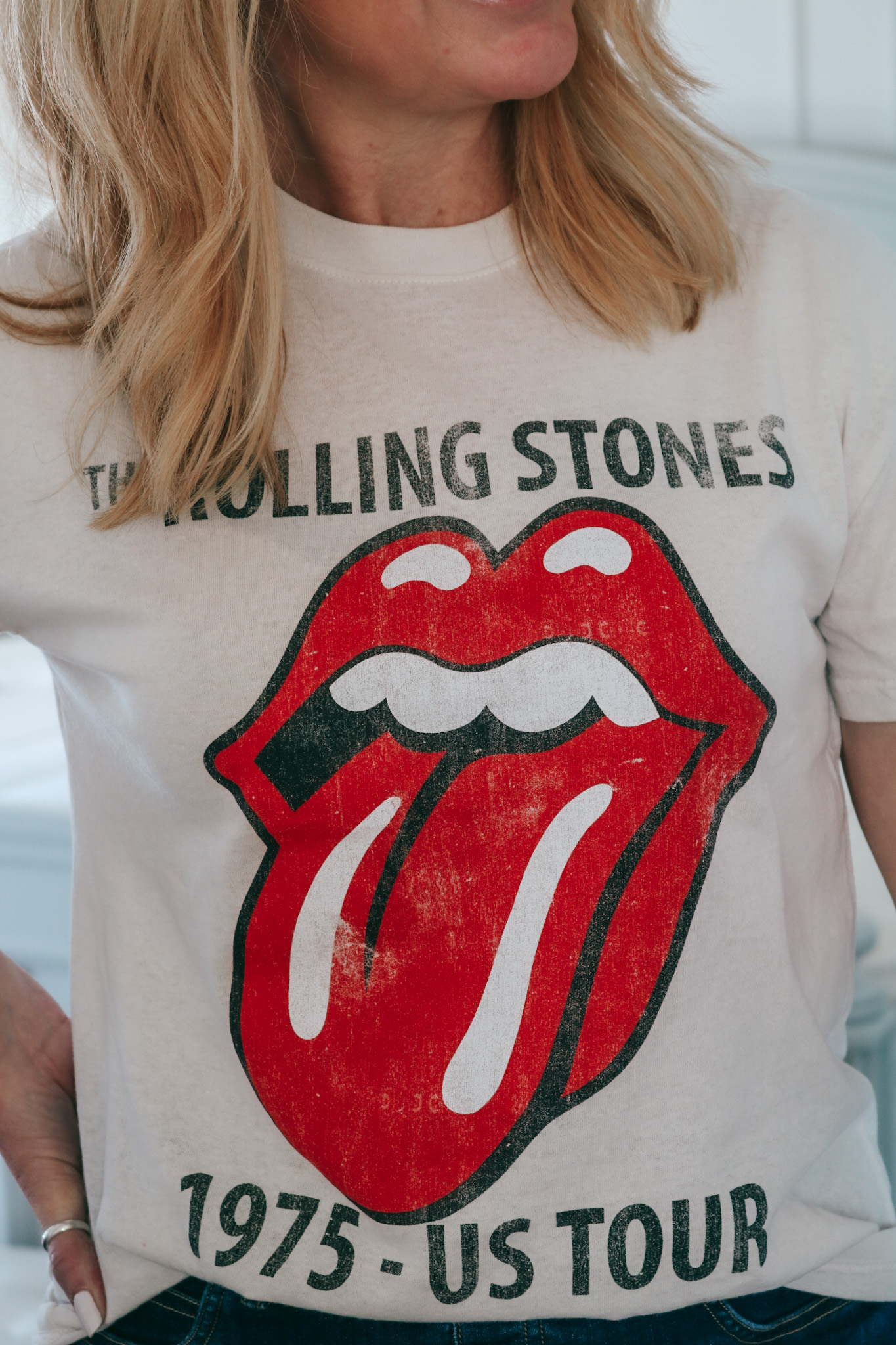 Here are links to the other items (or similar) that I'm wearing.  The flare leg jeans are one of my favorite things ever!!
Happy Friday everyone!
Thank you so much for being here, I appreciate you stopping by my blog!!
You can also find me on Instagram, Facebook, Pinterest, and YouTube.

Have you checked out my Valentines Ideas for Him yet?
How about that cute gray sweater that's so hot right now?
Be sure to check out the Best of Amazon: Favorites and Fails!