Top 5 For May…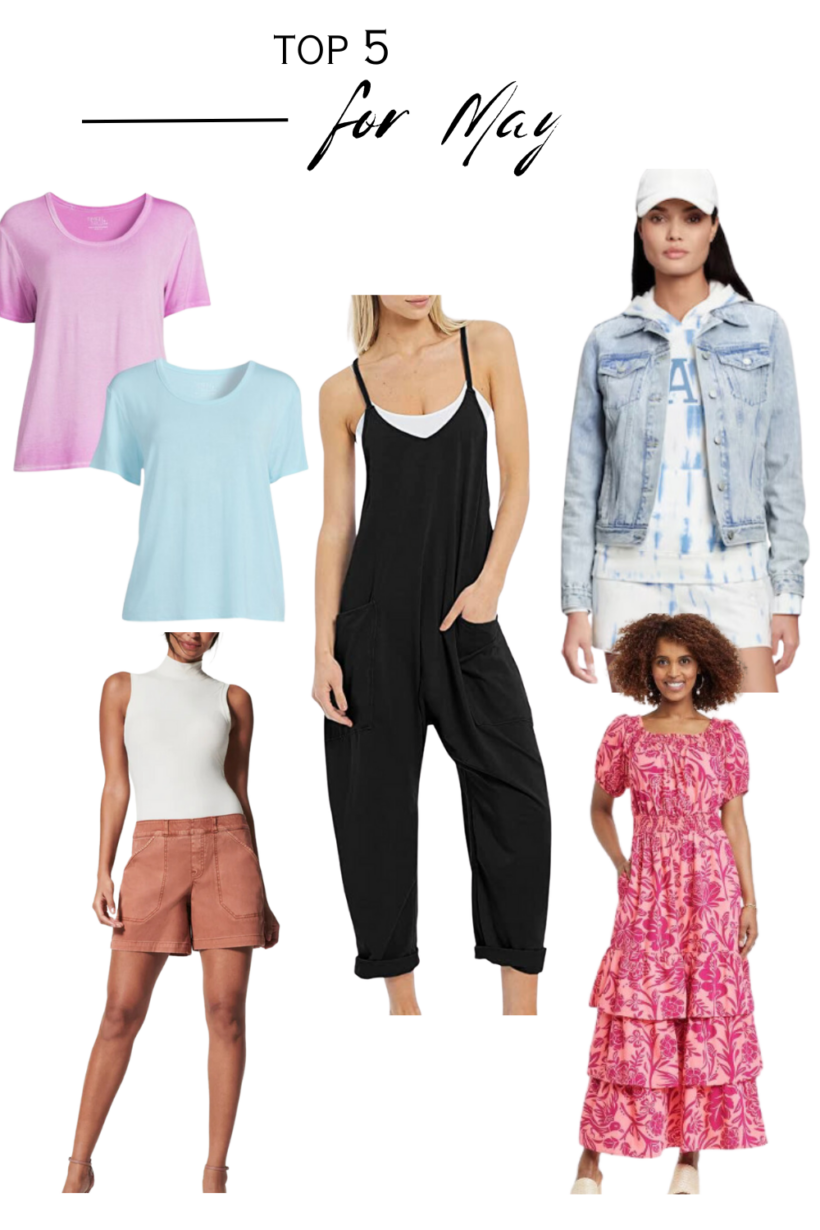 Well here we are, well onto our way into summer! May flew by in all it's glory and I have got to say, I am loving it! My flowers are beautiful, my grass is green, we've had a couple of outdoor cookouts, and it's only going to get better! Spring and summer fashion is rolling out in all of it's glory, too! So let's see what really resonated in the way fashion last month.  Here are the Top 5 for May in order of the most favorite.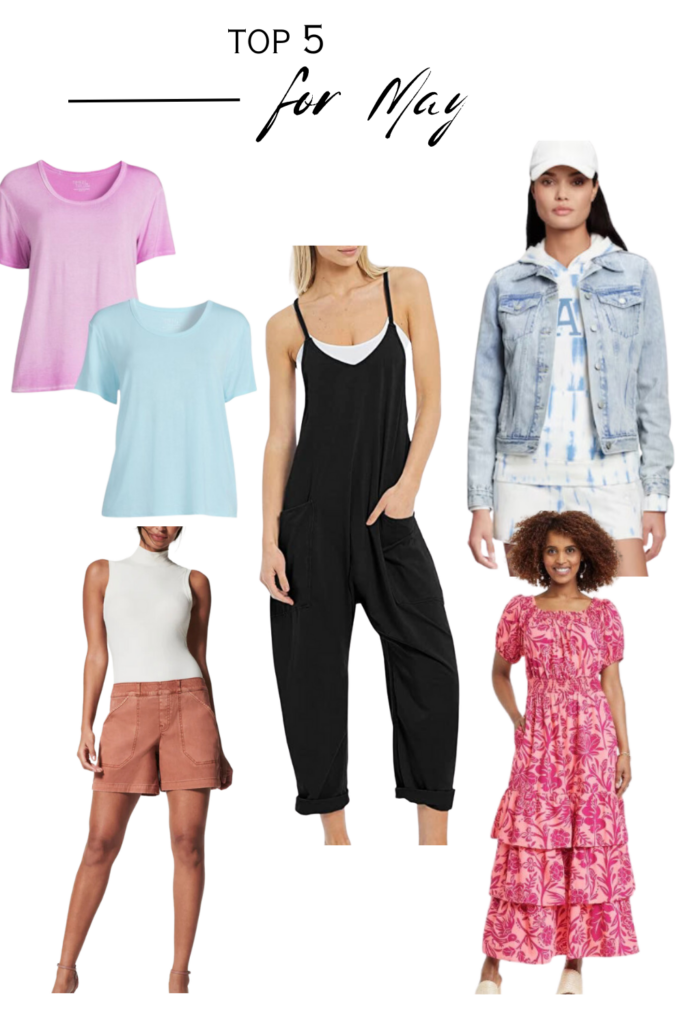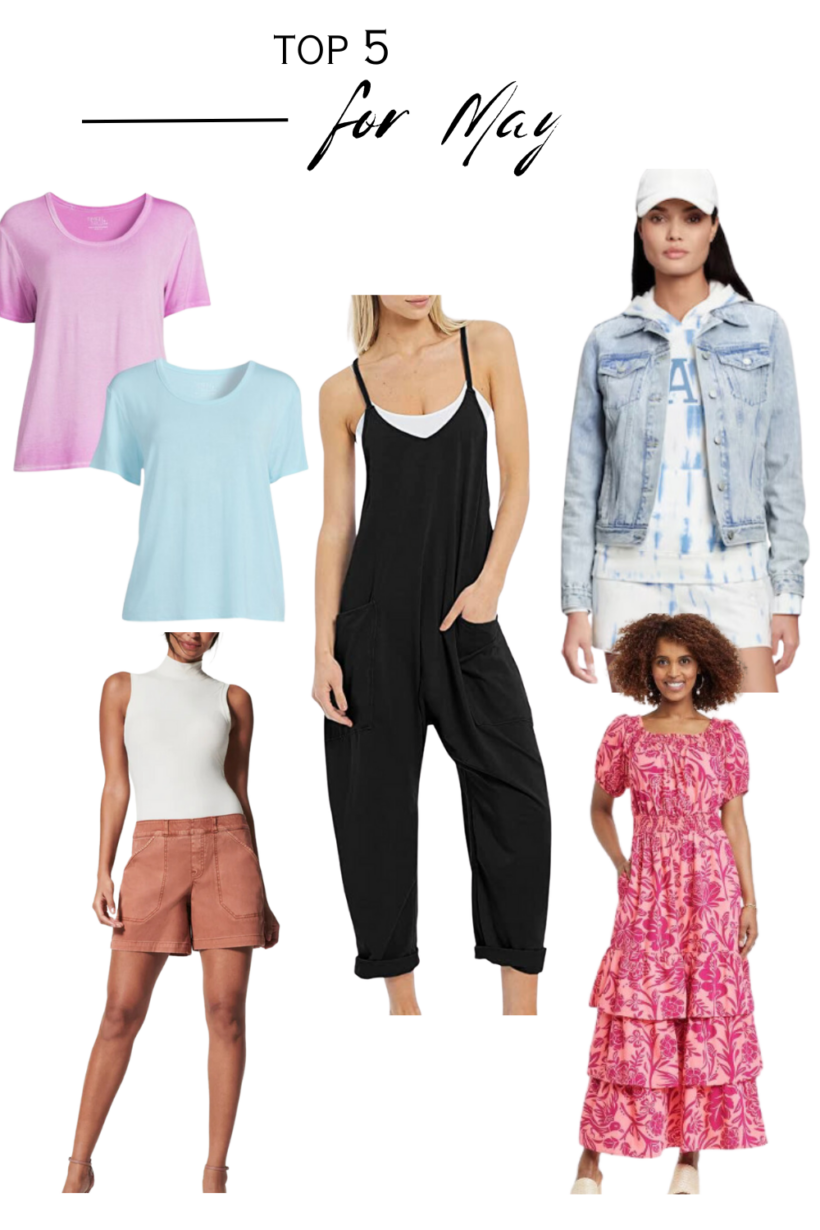 baggy jumpsuit  |  scoop neck tshirts  |  denim jacket   |  tiered dress  |  shorts  
Top 5 From May
Boy this was by FAR made #1 last month! I think comfort is clearly the key for most women and this really won favorites!!! I will sing it's praises all day long. It's such a good one.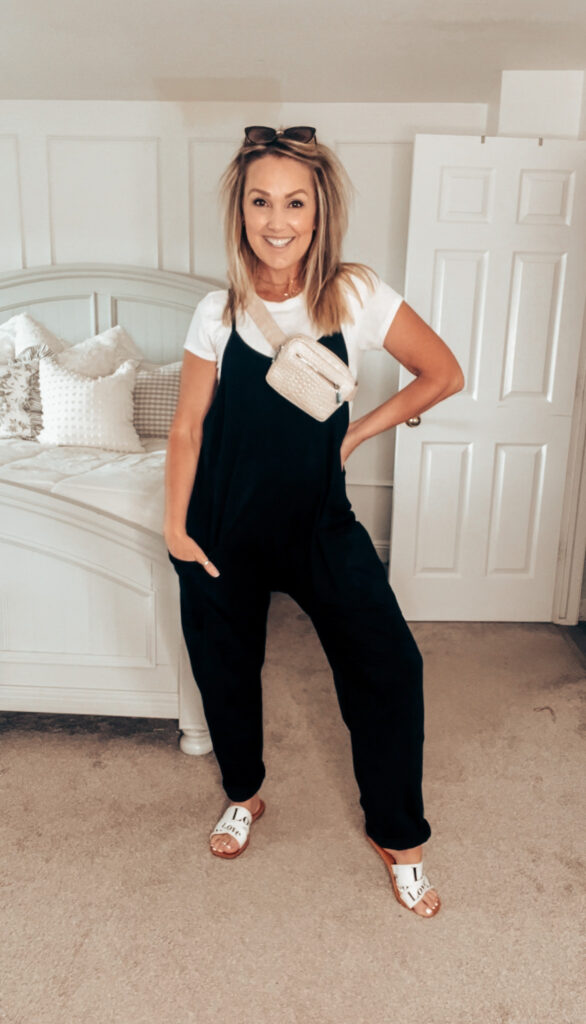 I stopped into Walmart one day to see what I could find and ended up sharing some dressing room tryons. This orange shirt is the one that I tried on and boy, I can't believe how everyone loved it! Well, I loved it too, so I guess I really can. Plus the price can't be beat!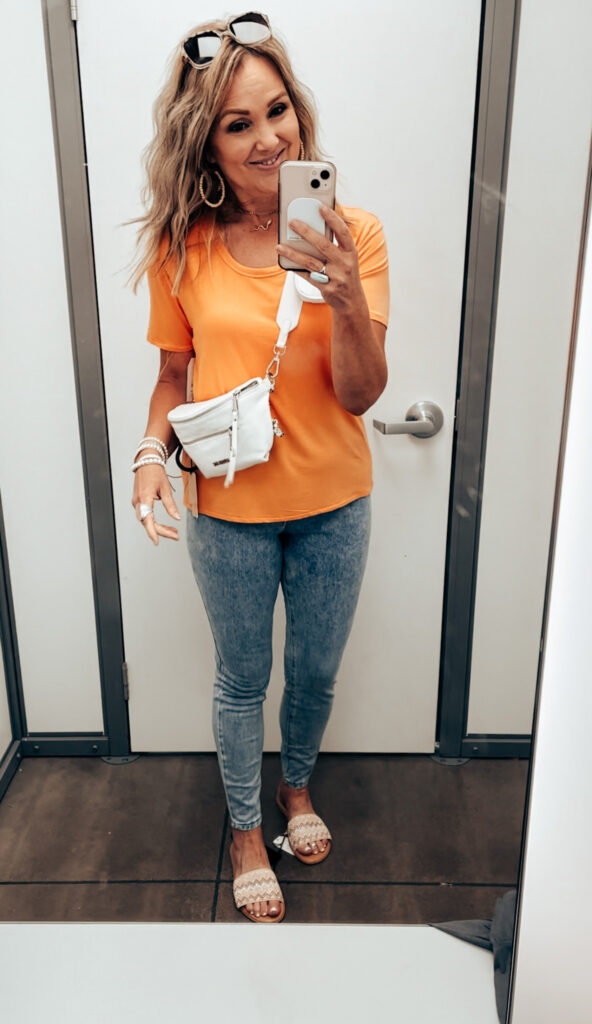 I threw this on the baggy jumpsuit for 2 seconds in an Instagram reel and it became a huge hit! I don't even have a proper photo of it… just this screenshot.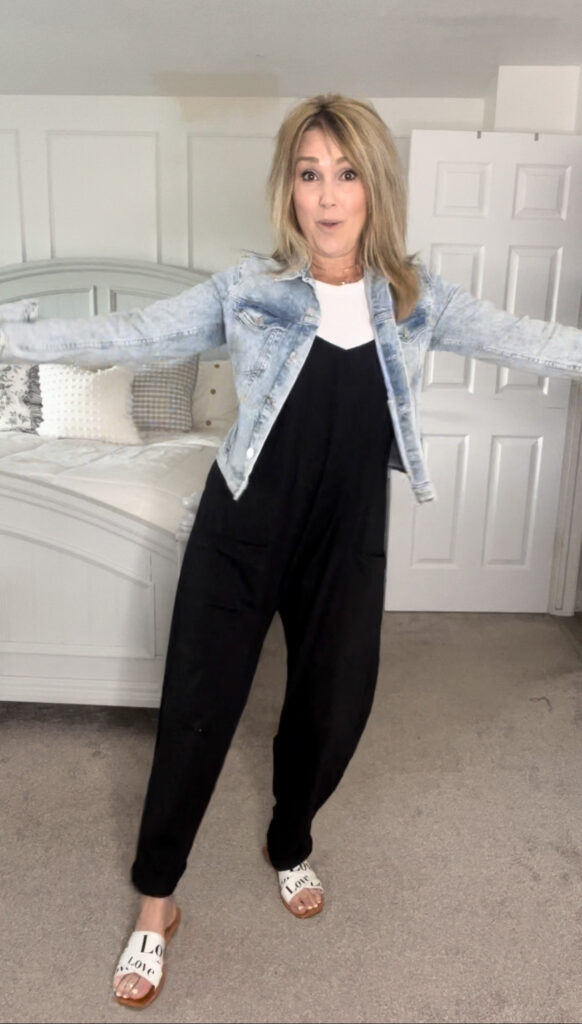 This dress is just so darn pretty! And it fits really well. I love how flattering it is… definitely one of my favorite dresses for this summer!!!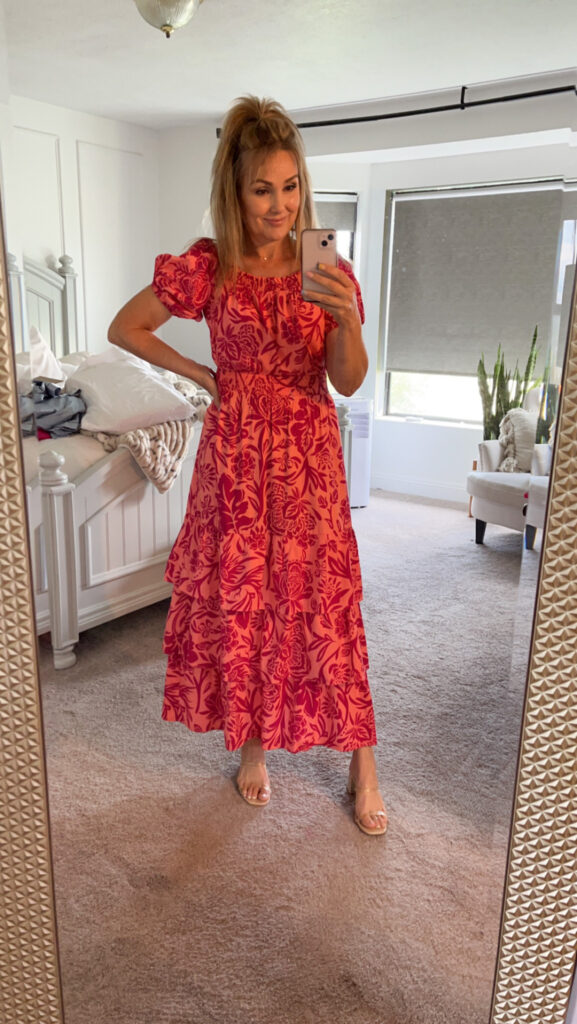 Spanx had a great sale on these shorts last month and I think everybody was waiting for that! They are a great short for summer, SUPER good quality, and they come in lots of different fabrics, cuts, and styles!

BONUS #6 Top Favorite from May – The Swim Coverup
I know we were only doing the Top 5, but this one was too close to leave out! This swimsuit sarong wrap is truly so awesome! It even comes with a coconut clip which is a pretty cool feature to wrap it with! I wore it with the viral crossover swimsuit and it's such a pretty combo together!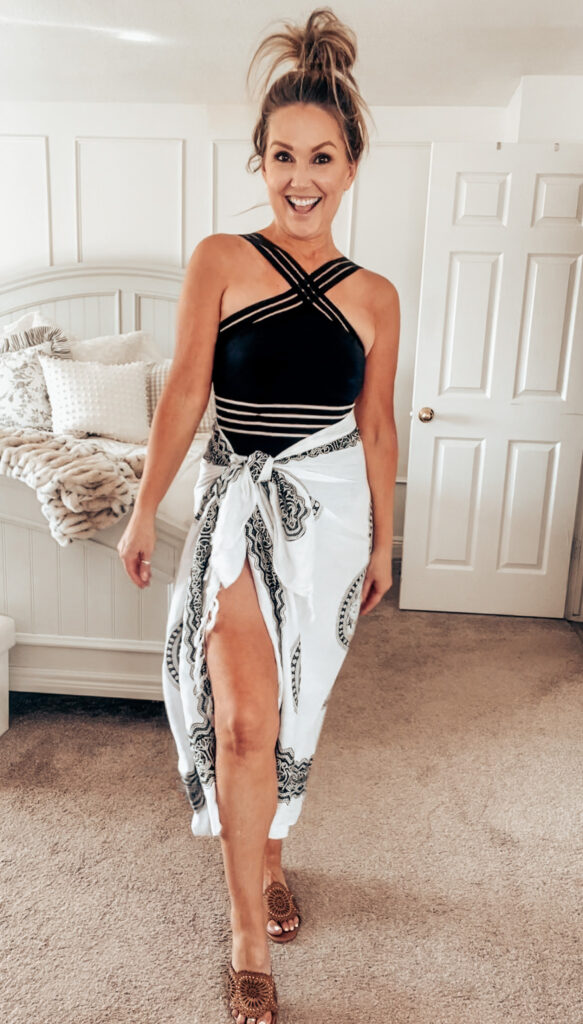 That's it!
Good stuff! Can't wait to see what tops the list for June!
Thank you so much for being here, I appreciate you stopping by my blog!!
You can also find me on Instagram, Facebook, Pinterest, and YouTube.