Fourth of July Outfits…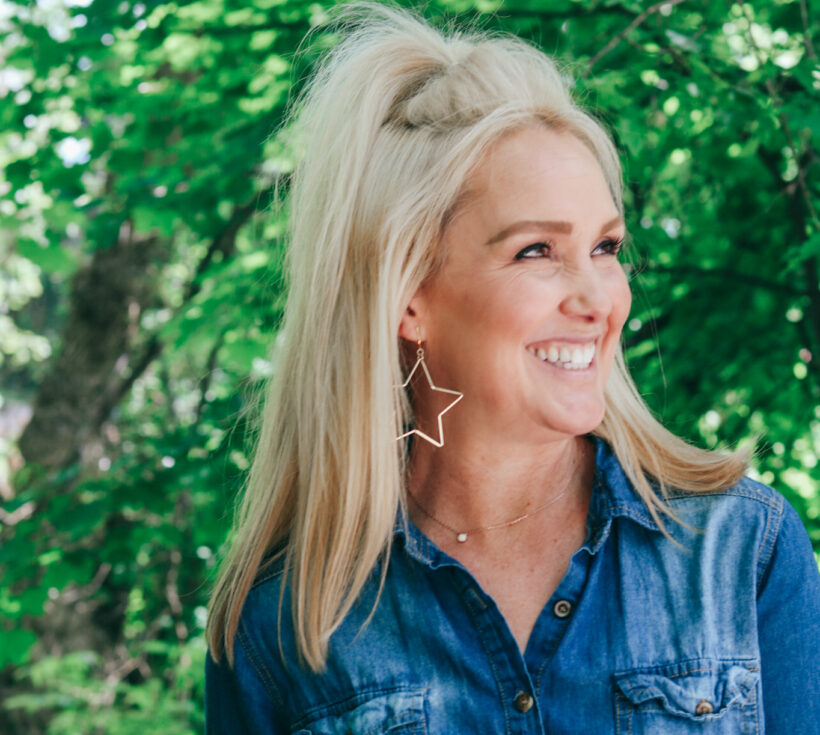 It's just about a week away!!!
Are you as excited for the 4th as I am?
This year we will be celebrating Independence Day a little differently than we EVER have before and we can't wait! Follow along on my Instagram stories to see what we will be doing, if you'd like. I would love to see you over there!
You can find me at @cammishappyplace.
Today, I am sharing a few Fourth of July outfits that would be easy to copy if you need some inspiration. Some of these pieces might still get to you in time if you wanted to order them quickly!
What to wear…
Really, anything goes. Are you a stars and stripes girl? Or do you prefer to dress in red, white, and blue?
Personally, I like both. This year, I will be dressing in color.
You don't need to buy one thing if you don't want to or if don't have it in the budget.
You can easily pull pieces from your closet that, when put together, will be perfectly patriotic!!
For example, this denim on denim look.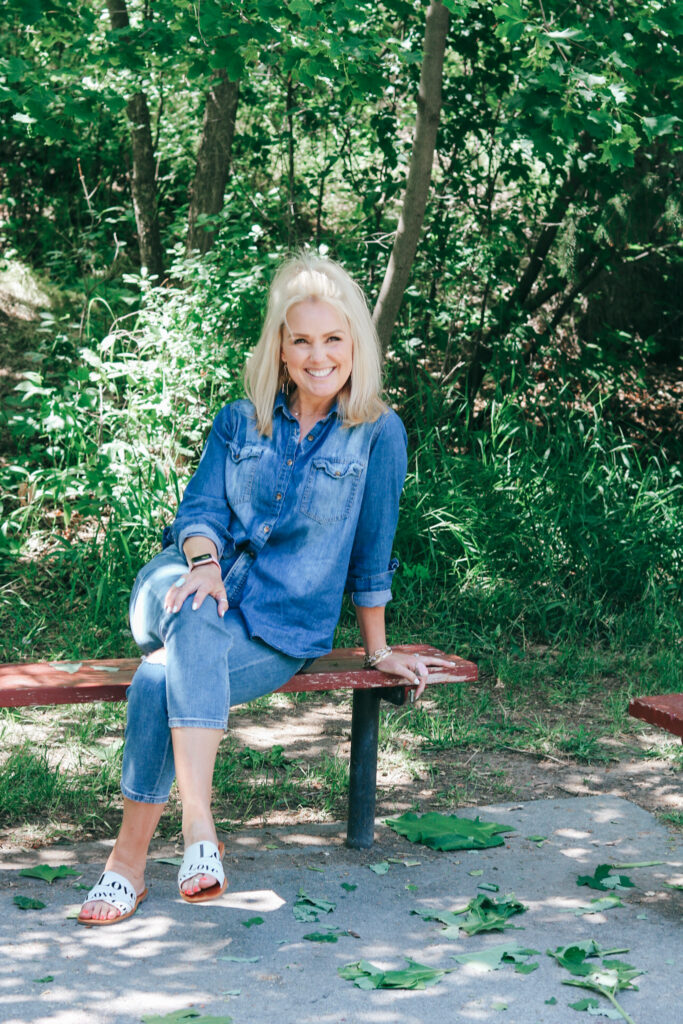 Whether you're camping, having friends over for a BBQ, or playing games on the front lawn, denim is perfect.
I think almost everyone can pull pieces from their closet similar to these.
But the sandals are SO FUN and an inexpensive option to the popular but expensive Chloe sandals. I even think I like them better!! Because to me, Chloe doesn't mean anything.
Fashion bloggers everywhere are probably gasping, but it's the truth.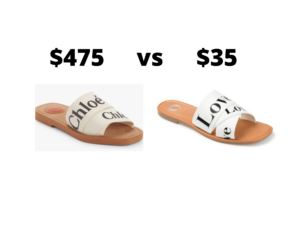 I made the outfit festive with my new favorite STAR EARRINGS.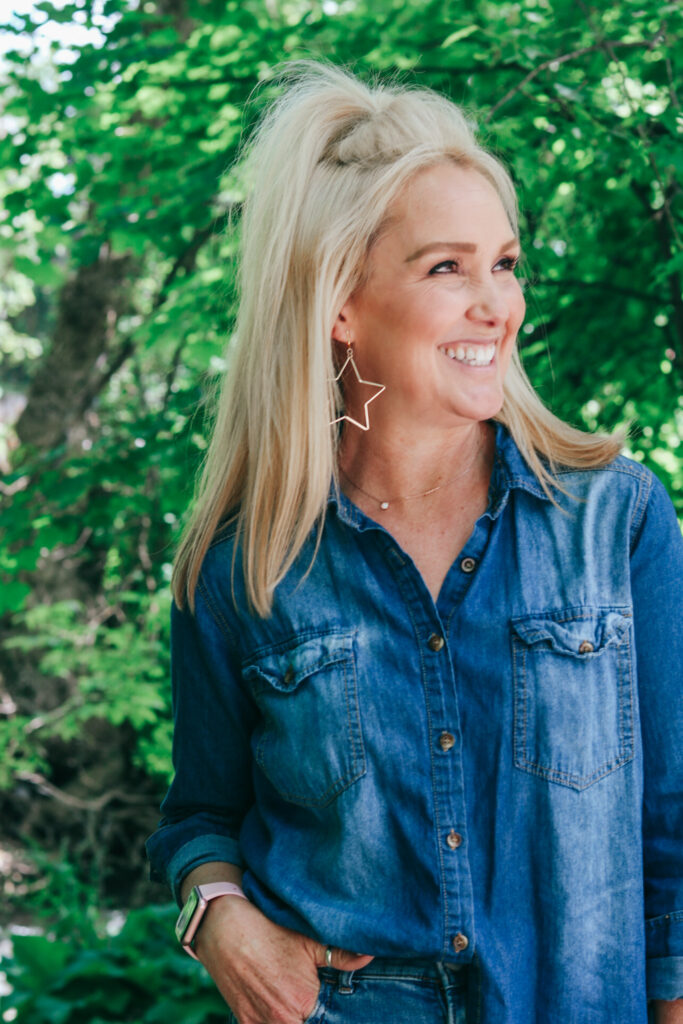 The casual red dress from THIS POST is another option that would be perfect for the fourth and I'm showing how to style it 3 different ways HERE.
Here are a few more ideas.
A jumpsuit, sandals and a hat.

A casual puff sleeve t-shirt and wrap skirt.
You'll notice I'm wearing this hat in every photo.
I've wadded it up and laid on it at the beach.
I've taken it on so many vacations.
It's a good one to keep the sun off your face.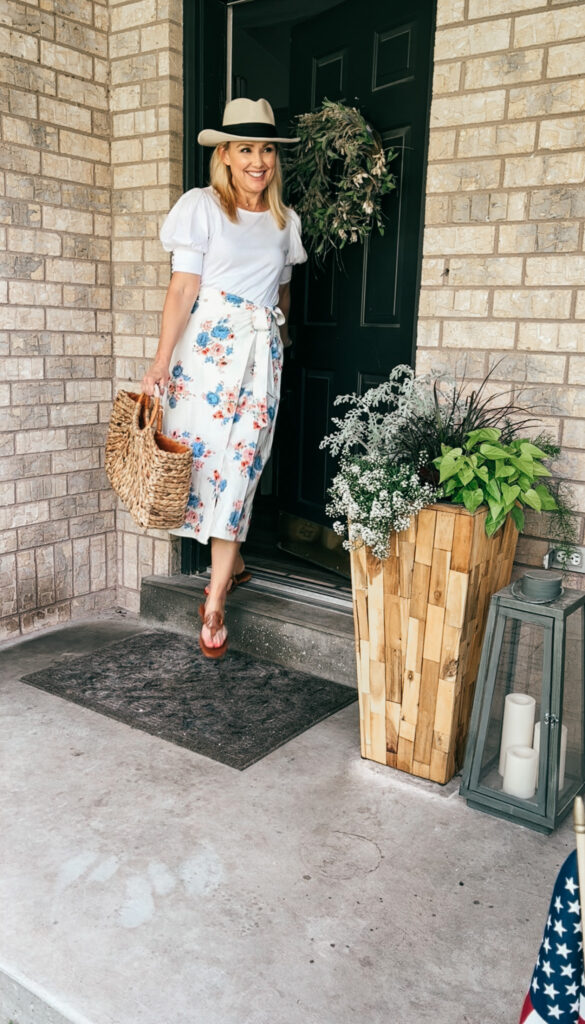 Shorts and a baseball t-shirt.
This is an all-American outfit in my opinion!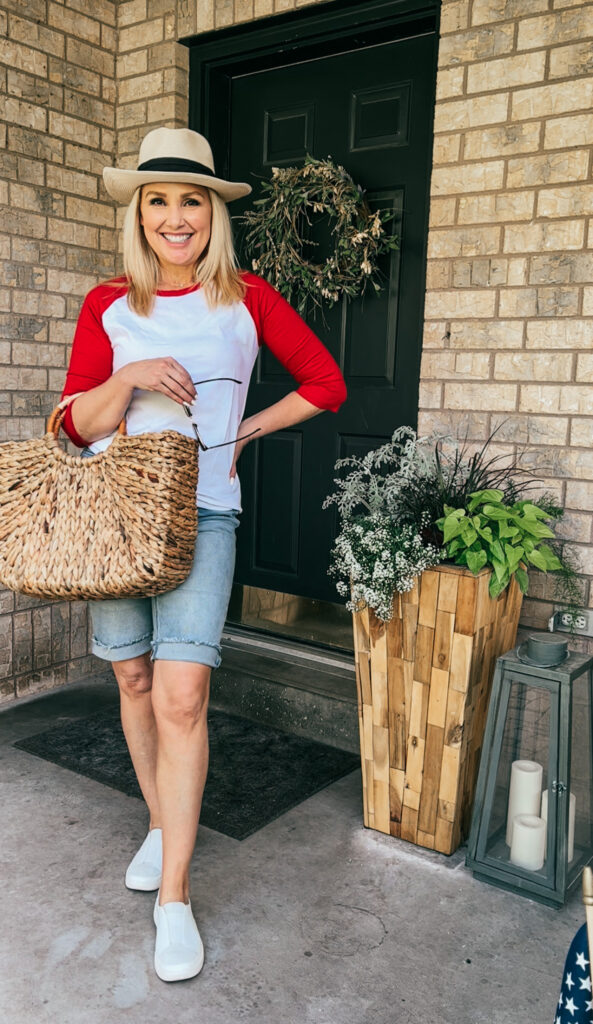 Monochromatic red, white, or blue.
I chose white because I love the fresh look of an all-white or neutral outfit.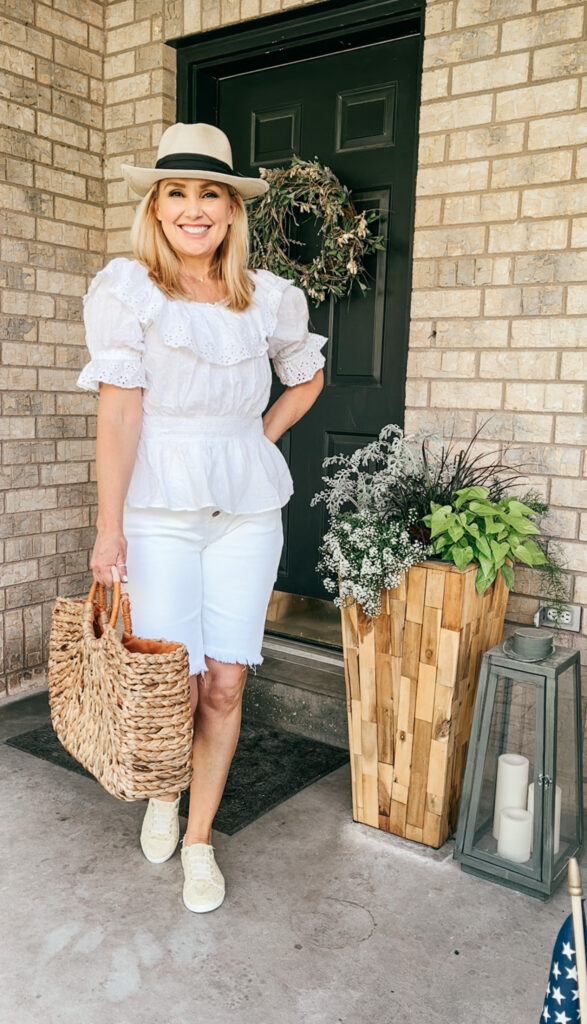 A gauzy dress in one of the patriotic colors.
I love the "airy-ness" of this dress, it's perfect for a hot summer day.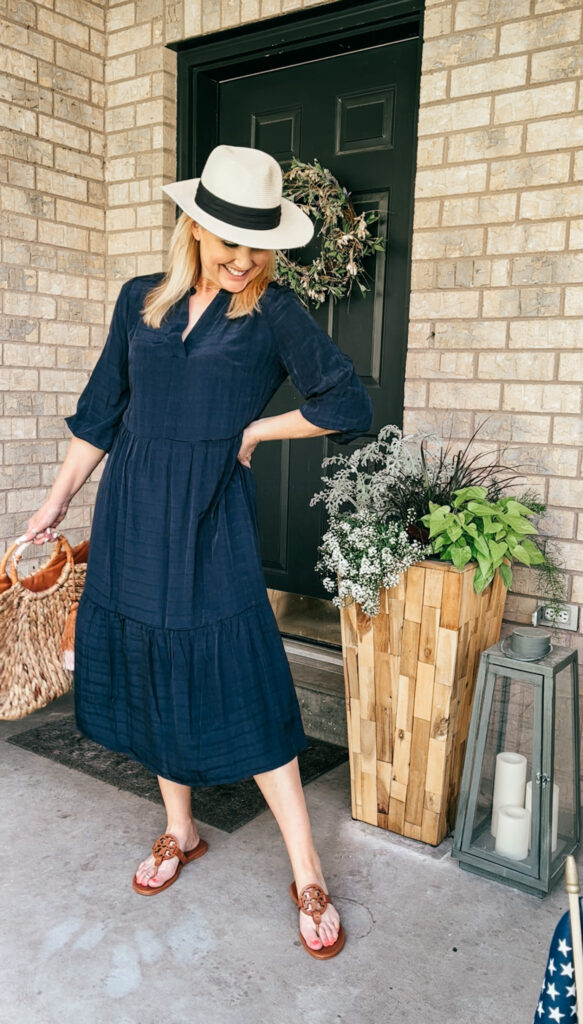 I hope you have the BEST 4th ever!!! Freedom in this country is really something to celebrate.
God bless America!!!
Thank you so much for being here, I appreciate you stopping by my blog!!
You can also find me on Instagram, Facebook, Pinterest, and YouTube.

See what I've been pinning on my 4th of July Pinterest board HERE.
The 3 things you absolutely need for summer HERE
Modest shorts that are cute and stylish HERE.
Memoria Day outfits are similar to 4th of July outfits… see mine HERE.