10 FAMILY FRIENDLY THINGS TO DO IN CHICAGO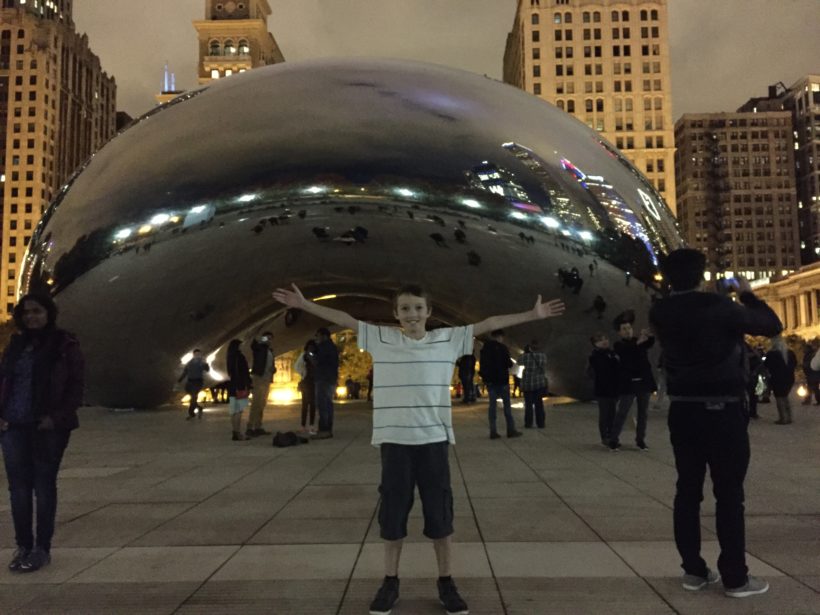 Now that Sam is home from his mission, we thought it would be fun to go back and visit with him as our guide! Here are 10 family friendly things to do in Chicago, all of which we did and loved. We visited right over Halloween and were lucky enough to enjoy perfect weather! These were all things that the kids loved, so here's the list!
10 family-friendly things to do in Chicago
#1 – UBER!  We had the most interesting conversations with some of the locals as we drove around in their cars.  The people in Chicago KNOW Chicago.  Not only that, but parking is very expensive and Uber is just so darn easy and much cheaper than grabbing a taxi!
#2 – VISIT SKYDECK CHICAGO
This is an absolute MUST.  Take the elevator up to the 103rd floor and step out onto the glass box called The Ledge and look straight down onto the street. Because you dare. On clear days you can see 4 states: Illinois, Indiana, Wisconsin, and Michigan!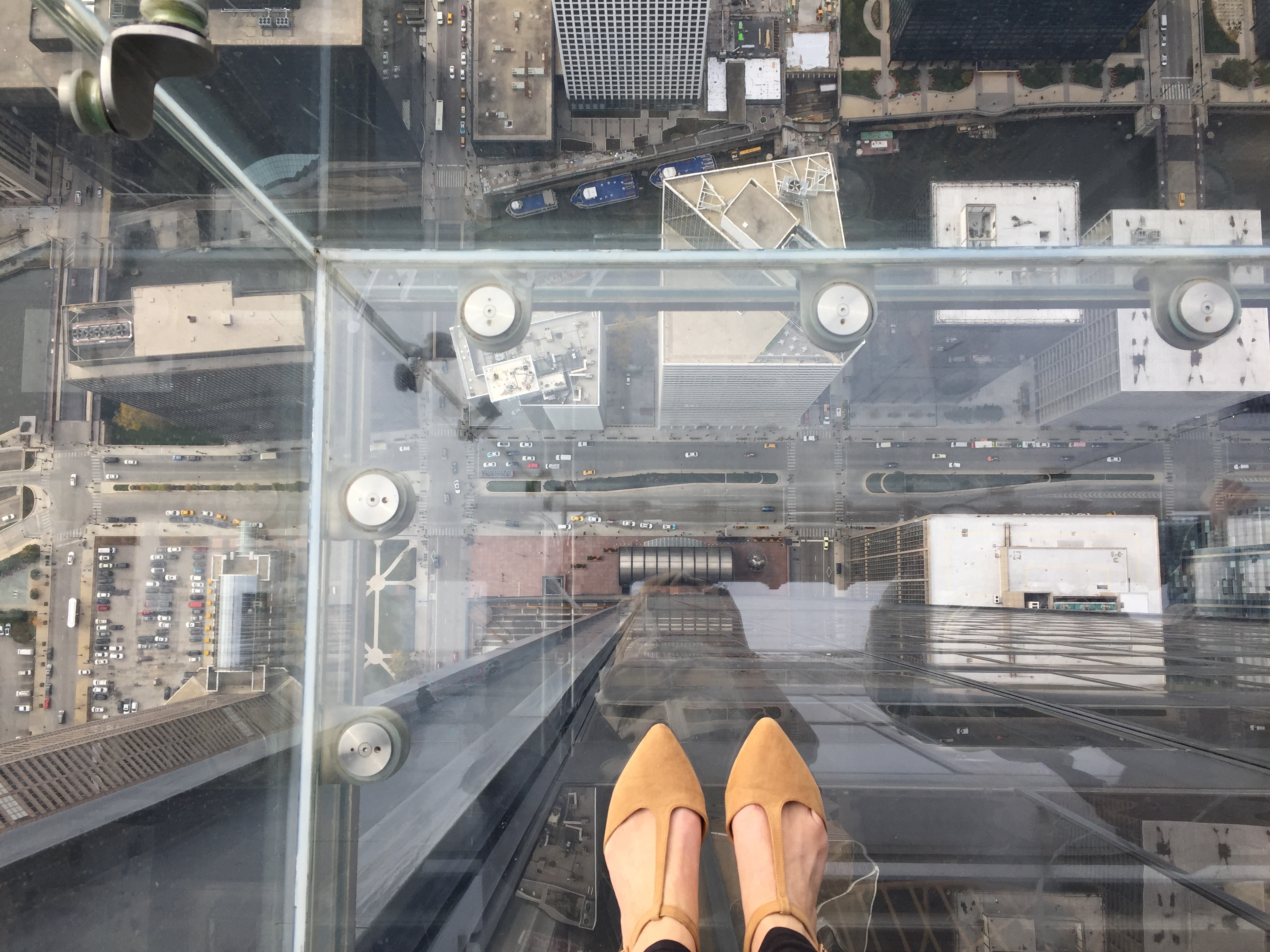 #3 – CLOUD GATE (Or the famous Bean)
Nestled in among the skyscrapers of downtown Chicago this is a striking visual masterpiece!  Take your family picture here!  If you are lucky, some women from the Battered Women's shelter will be there to tell you fascinating details about it.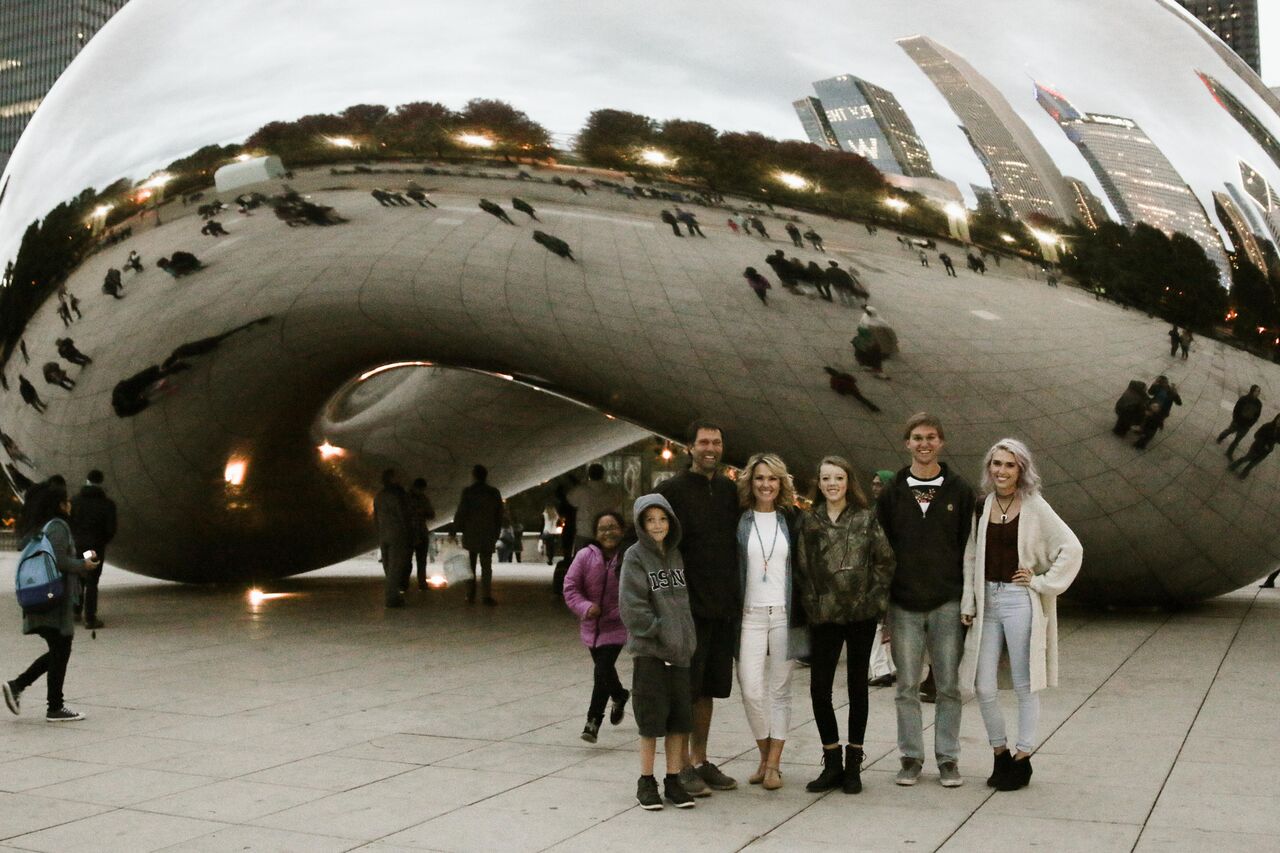 #4 – EAT AT LOU MALNATI'S PIZZERIA
If you are looking for super good Chicago deep dish, you can't go wrong here, this is where it's at!  They are known for being the best pizza in Chicago.
Mmm.  I could go fuh some uh dat right now!
#5 – VISIT LINCOLN PARK ZOO ( It's free!!)
This free zoo was huge and had some seriously large animals, not just peacocks and monkeys like you would think a free zoo would have.
#6 – TAKE THE RIVERWALK TOUR
Visit the city via the river and learn all about the architectural phenomenons.  It's a great way to view the skyscrapers while sitting and enjoying a pleasant ride on a ferry boat.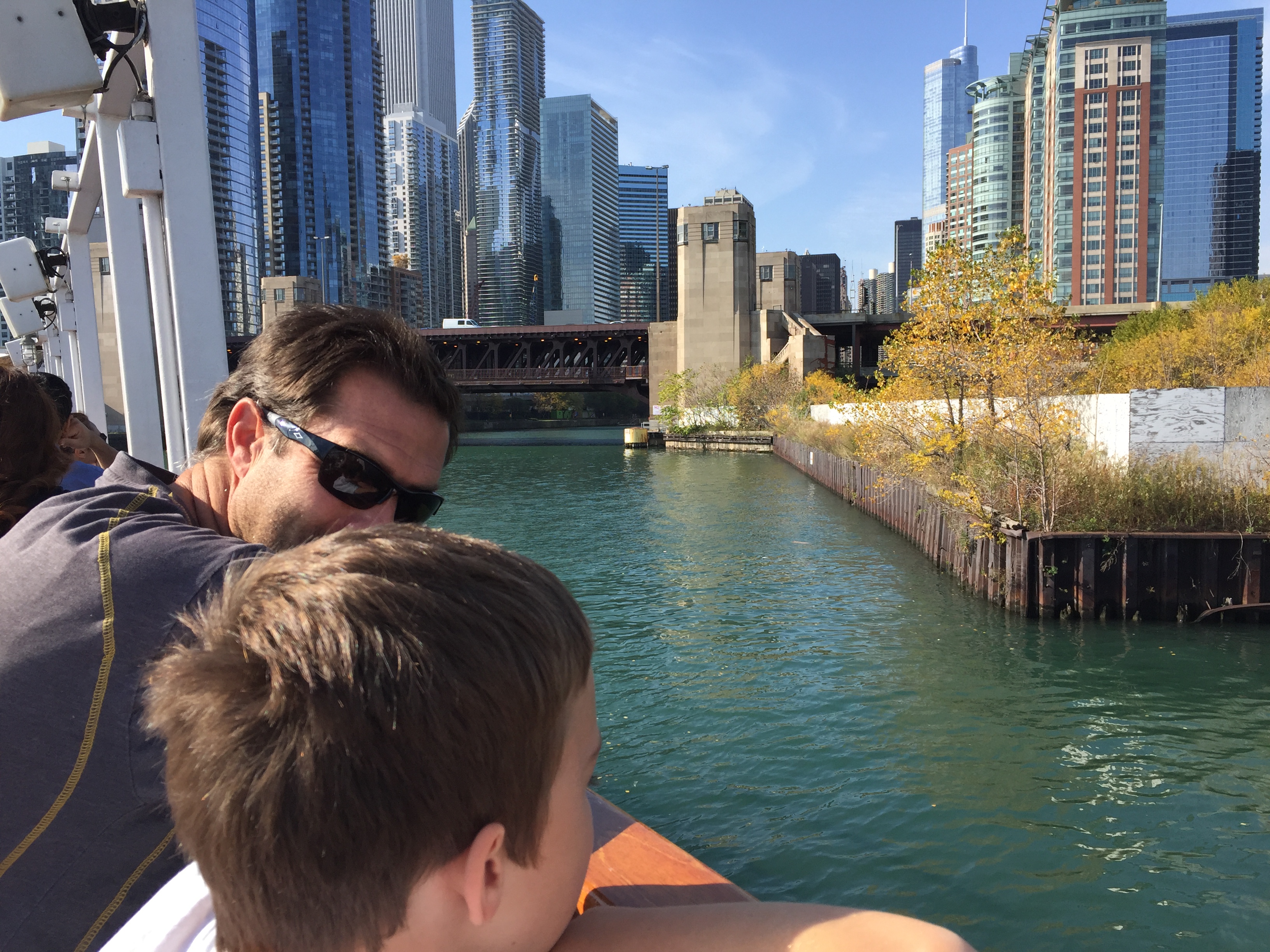 #7 – TAKE A BEATLES PICTURE
For sure!!  On any given intersection you will find the backdrop essentials for a GREAT replica of the Beatles street walking picture on their Abby Road album cover.  Take your family's picture and blow it up onto some canvas for a sweet souvenir of your trip to Chicago!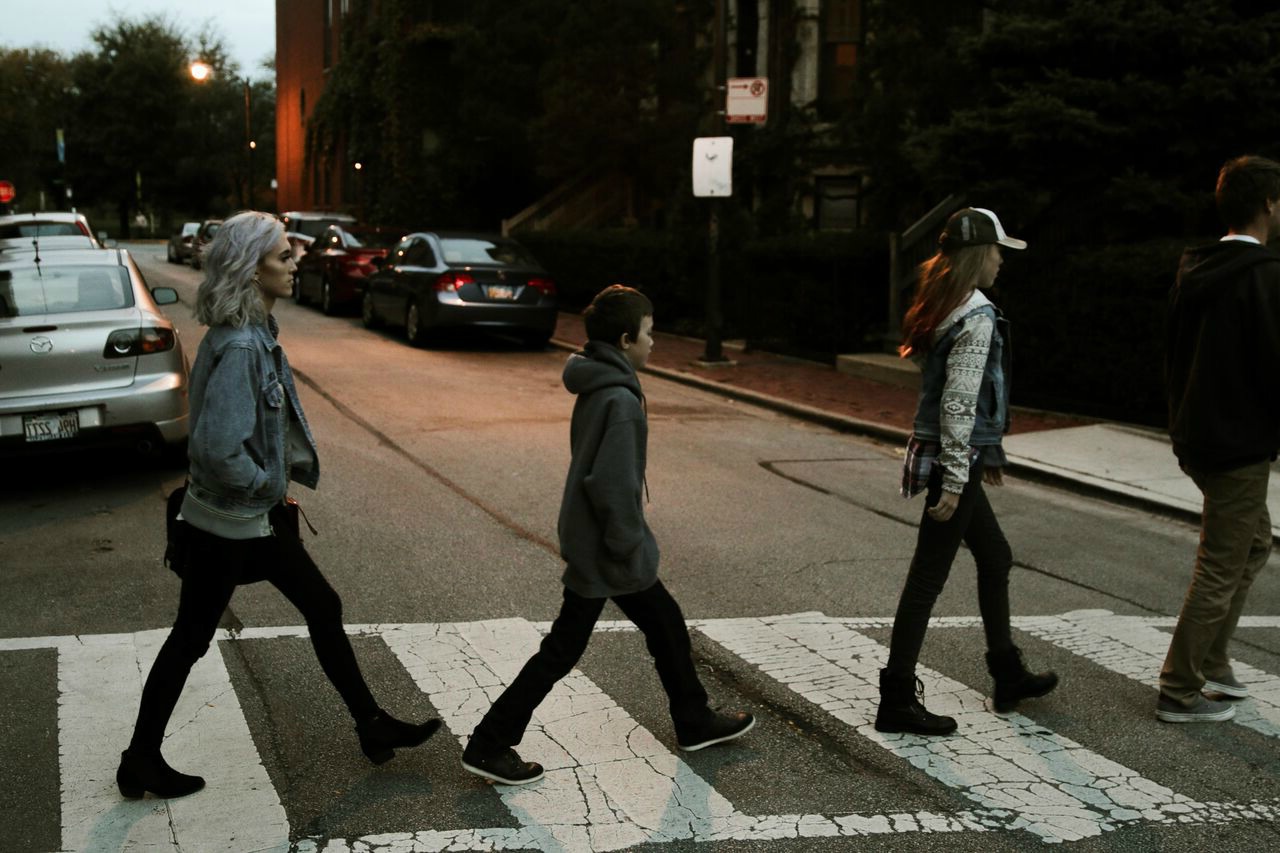 #8 – TRY A FAMOUS CHICAGO DOG
Someone has done their homework on where to find the best ones HERE.  According to my husband, the ones at the airport are pretty darn good too!
#9 – GET LOST IN AGORA
Ok, don't actually lose a child, but these gigantic bodies with no heads and arms are just fun!
#10 – MUSEUM OF NATURAL HISTORY
Everything from mummies to dinosaurs this museum is packed full of interesting things!
There you have the Allen family's list of 10 things to do in Chicago!
Have you been? What did we miss?
Wherever you are going, you'll want to know these best packing tips!
Going to New Orleans? Click HERE.
Making a trip to San Diego? Stay here.
Save
Save