10 Awesome Kitchen Organizers & A Deep Cleaning Checklist…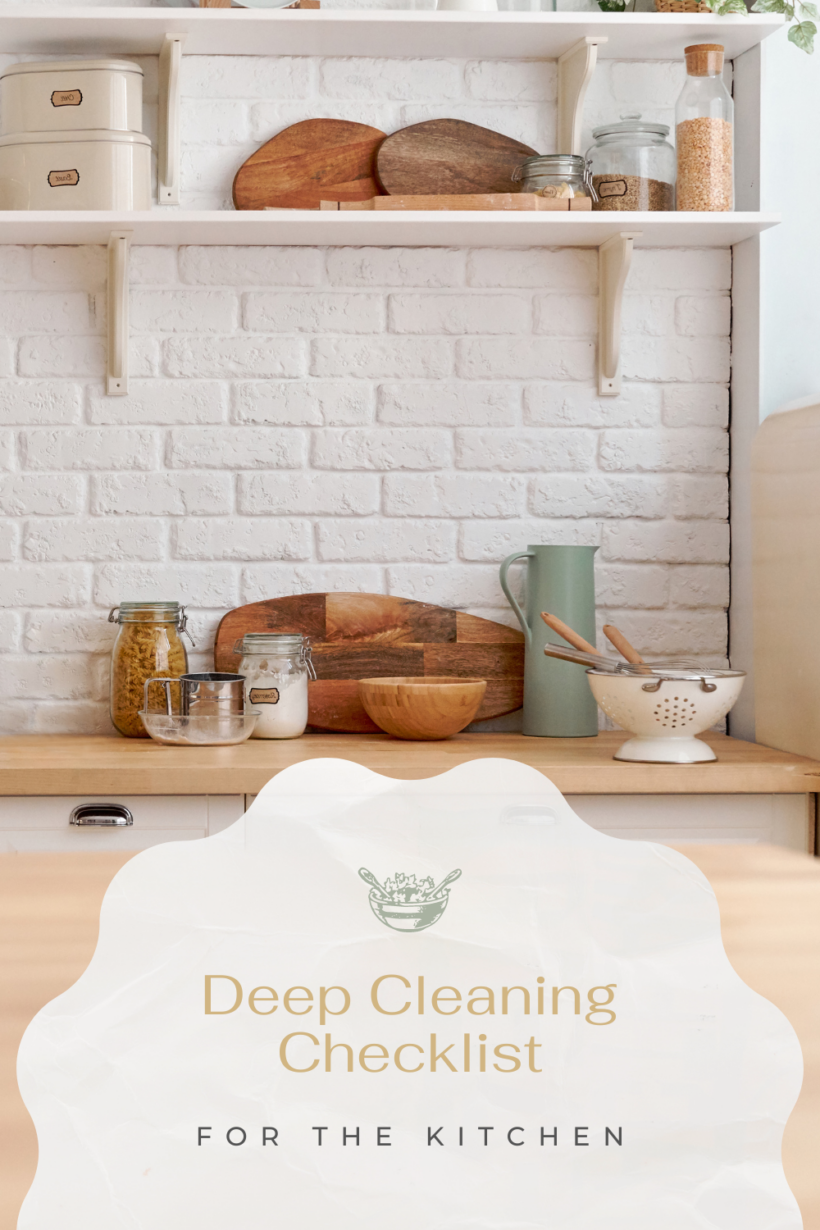 Today I am sharing some awesome kitchen organizers and read to the end for my kitchen deep cleaning checklist! Cleaning the house one room at a time and decluttering is such a great thing to do this time of year! It's so much easier to clean when you have less stuff… I have found that to be true.  Your home feels cleaner and far more peaceful. I am currently in my kitchen and taking you along!
Declutter your kitchen
First, before we talk about cleaning or adding anything else to the mess, go through each and every cupboard and drawer ONE AT A TIME.
Open it up.
Pull everything out.
Wipe down the inside and the outside. Dry thoroughly.
Then, as you put things back, only put back what you need. For the rest, either give it away, throw it away, or put it somewhere else… where it actually belongs. This is the best rule to follow when cleaning the house.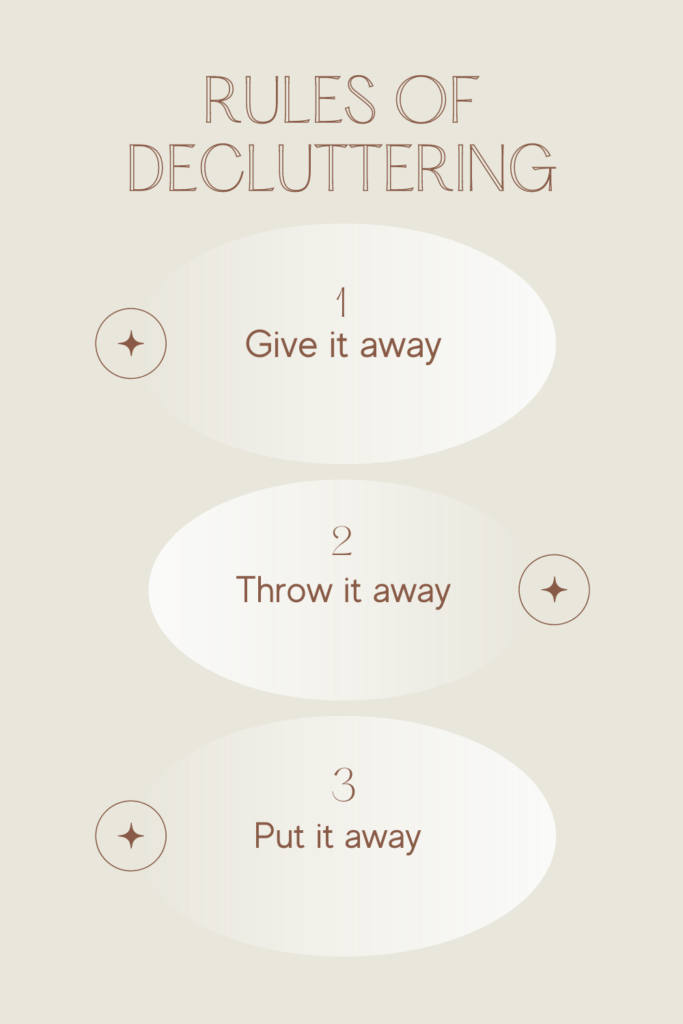 Some say to start with the easiest job and work your way to the most challenging job.
I like to start at one end of the house and go to the other.
Either way works.
You need to decide which suits you best.
Amazon home items
To help make those newly decluttered drawers and cupboards function even better, consider purchasing the following items if you don't have them already.
I own and love all of these except for the produce containers and the ziplock bag organizer because I don't have them yet.
Yet, being the key phrase there. 😉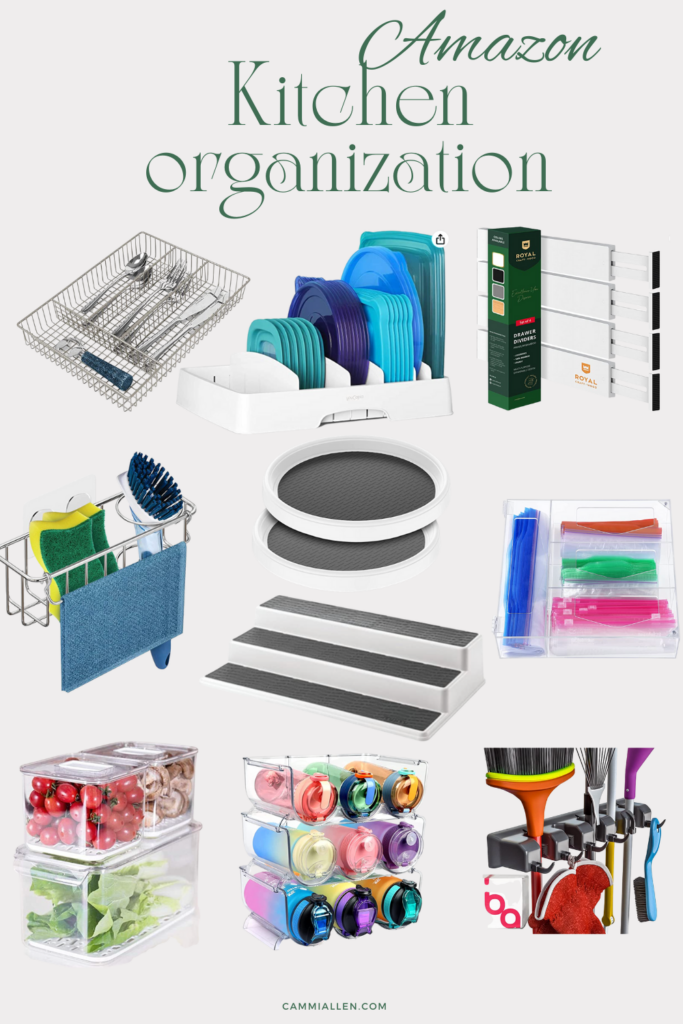 Free Deep Cleaning Checklist
Here is a list of cleaning tasks to make your kitchen sparkle!
You'll feel so good when you have completed this list!
If you don't have a lot of time at once, consider doing one job a day until they are all checked off.
(I suggest saving this to your Pinterest board to locate it easily.)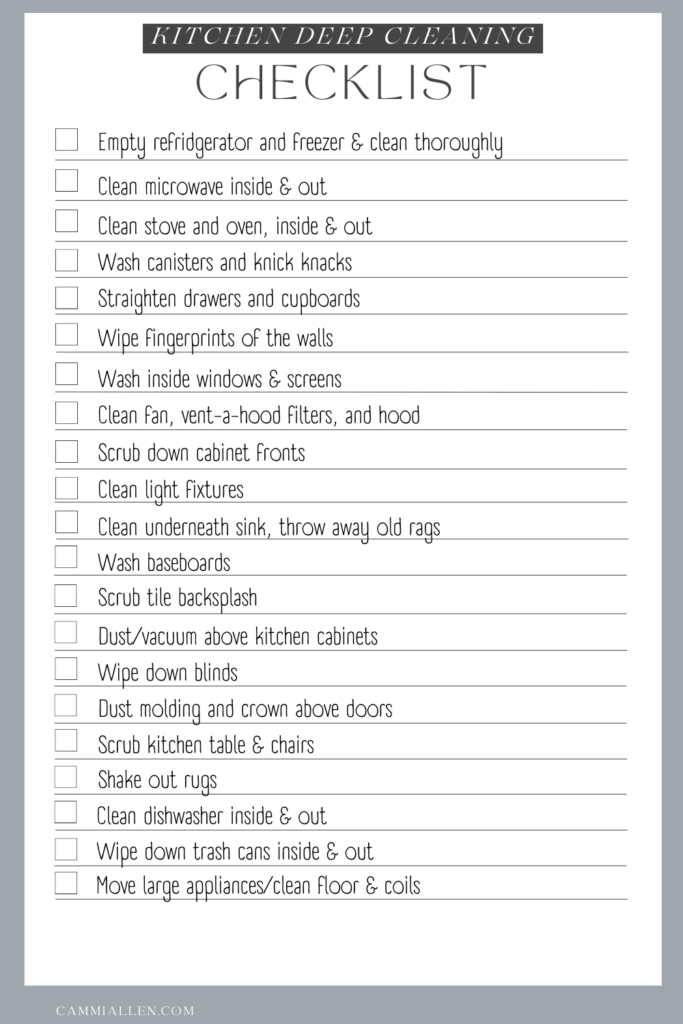 This may as well be a professional deep cleaning checklist or a "move-in" checklist as it covers all the bases.
Maybe use it as your "spring cleaning checklist" for your kitchen!
Happy January cleaning and organizing!
Do you love to deep clean, too?
I might do more of these deep cleaning room checklists, what do you think?
I hope this post has inspired you to tackle your kitchen, too!
Thank you so much for being here, I appreciate you stopping by my blog!!
You can also find me on Instagram, Facebook, Pinterest, and YouTube.

Need a jumpstart to setting goals? Do what I'm doing!
Fun Valentines Day ideas to do for your family HERE.
This post contains affiliate links.  This means I may earn a small commission if you purchase through my links at no extra cost to you.  Purchases made through affiliate links are greatly appreciated as they help to support the blog and continue its production.  Thank you so much!