Personalized Valentines Gifts for Him…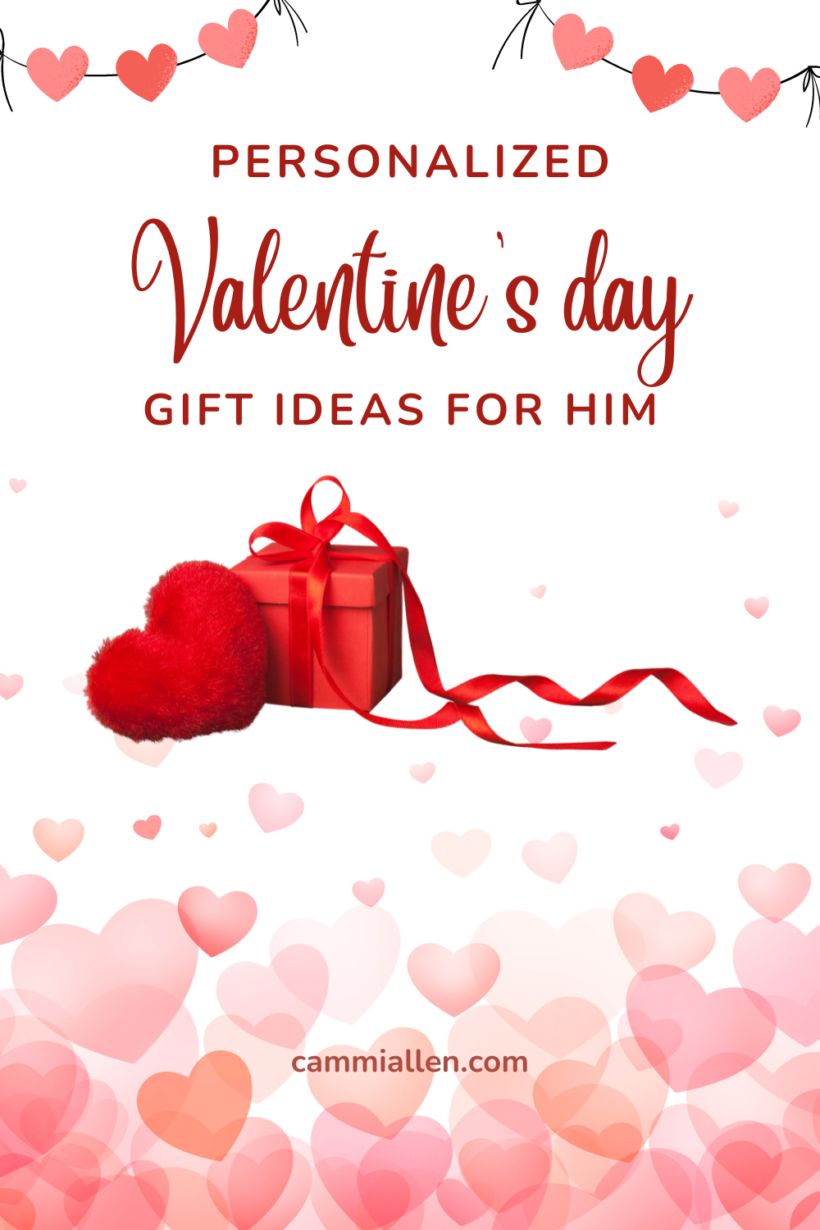 Do you give gifts on Valentine's Day to your significant other? Have you decided on anything yet? Let me help you! I've been on the hunt for personalized Valentine's Gifts for him and found some great ones! Because a little surprise is nice… but a little surprise that is personalized??? That is even better!
It shows that you took a little extra thought and time to really make this gift a great one, a little more meaningful!
Plus, everyone loves to see or hear their name. Right? At least that's what psychologists say. 😉
Personalized Valentine's Gifts for Him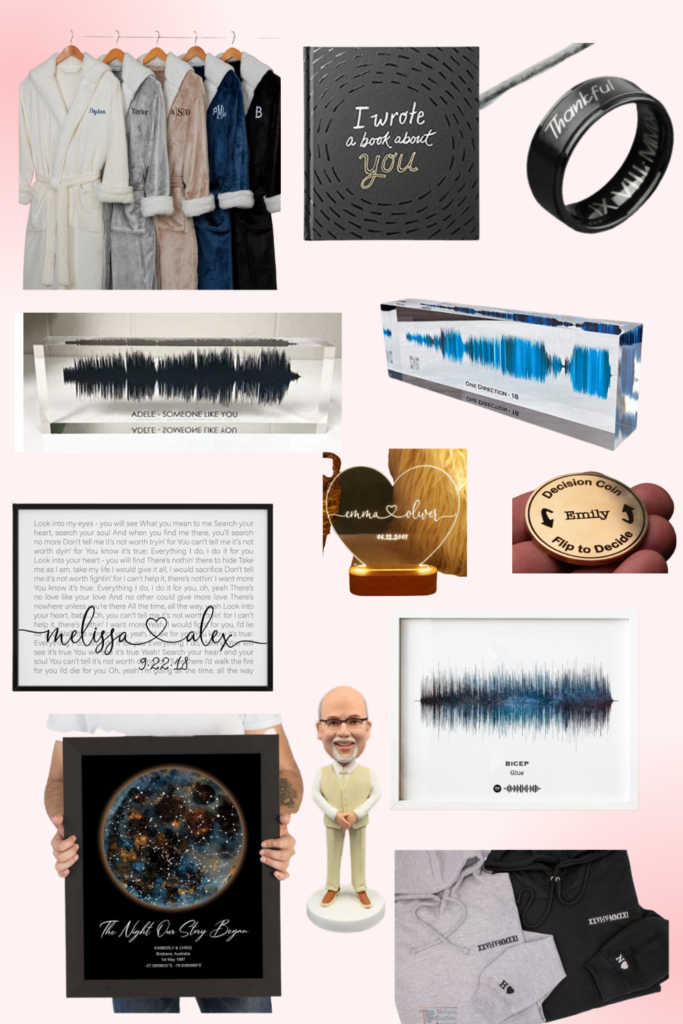 From left to right
Personalized HoodedBath Robe– I love this idea and my Rick would love his own personal bathrobe.
I Wrote A Book About You – This is a book that you fill in the blanks about the person with stories, personal traits, funny memories… such a good gift!
Custom Engraved Ring – You can pick the font and customize it inside or out with your message or even just his name.
Acrylic Voice or Song Recording – So cool!! Imagine having your wedding song or a personal voice message that he can listen to anytime with a quick scan of a QR code!! Plus, it's beautiful!
Another one – I just added another one so that you could see that you can pick any color you want!
Meaningful Printed Message – This one actually features "OUR song!" When Rick and I got married, Everything I Do by Bryan Adams was OUR SONG!!!!! How pretty to have it customized into a beautiful print with your names on it!
Custom Night Light – This little gem has thousands of 5-star reviews and would be thoughtful and useful at the same time!
Decision Coin – I thought this would be fun for a date night… whoever's side it lands on gets to pick where to eat or what to do!
Star Map – Do you want to know how the stars were aligned on your wedding day? Or the day you were born? Have the universe on your special day framed!!! Pretty and it's on sale right now!!!
Custom Bobblehead – That's right, a custom bobblehead!!! Make him smile with his own dashboard ornament! 😉
Soundwave Art – This is much like the acrylic blocks above but in art form. I think it's very pretty and would have the option to scan the QR code and leave a personal message. I think the look of the sound waves is modern and aesthetically pleasing.
Anniversary Date Sweatshirt – Get one for you AND for him! Your special date printed in roman numerals looks really awesome! Who wouldn't love a new sweatshirt like this??
**IMPORTANT SIDE NOTE!!! 
Remember that anything that is customized will take a little extra time, so don't wait until the week before Valentine's Day to order these!!! Do it early so you're not kicking yourself later.
Aren't those ideas fun?
I'm getting excited for Valentine's Day and making my little heart path! Why does something so simple make such a big impact??
And have you ever made a Valentine's Day Charcuterie board?  If not, consider doing it this year! It's a sweet surprise for your family.
Thank you so much for being here, I appreciate you stopping by my blog!!
You can also find me on Instagram, Facebook, Pinterest, and YouTube.

This post contains affiliate links.  This means I may earn a small commission if you purchase through my links at no extra cost to you.  Purchases made through affiliate links are greatly appreciated as they help to support the blog and continue its production.  Thank you so much!