New Month New Goals…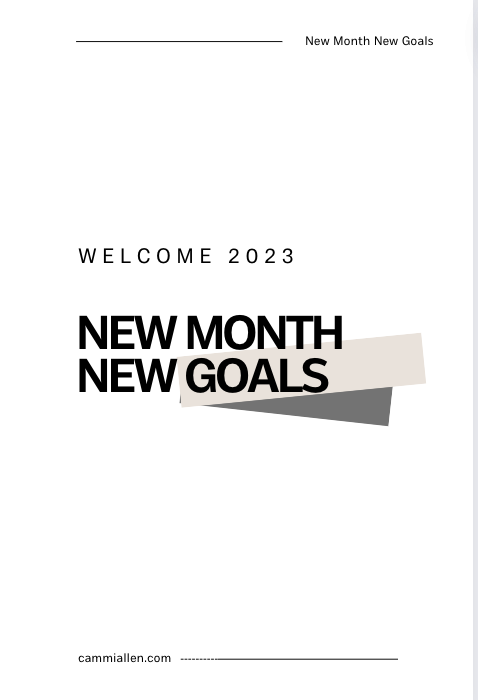 Happy New Year! It's time to make some changes and the best way to do that is to make some goals! I love goal setting so I thought I would start a New Nonth New Goals post!  My focus this time of year is on goals, not resolutions.
New Month New Goals
First, in order to set successful goals, we need to evaluate our priorities.
This year, I am going back to basics. I want to focus on everything that promotes success and happiness. Things that help me be a better person/wife/mother and in all other areas of my life.
My feeling is that if I master the basics,  I can excel in every area of my life that I give my attention.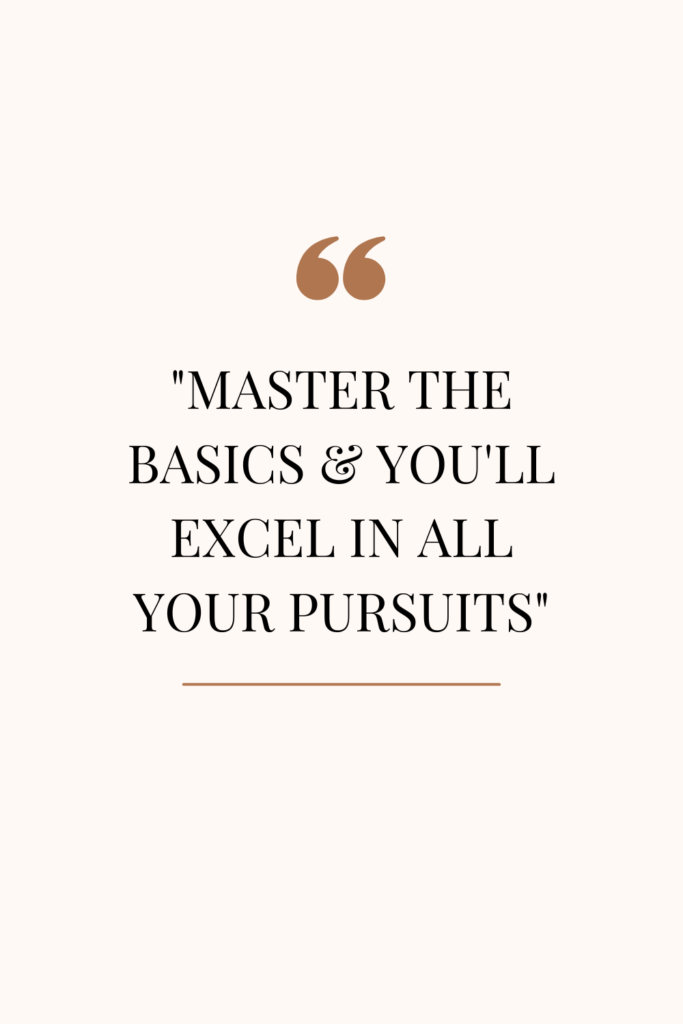 What are the basics?
To drink 70 ounces of water each day or at least half your body weight in ounces.
Master my mornings.
Spend time in the scriptures each day.
Physical exercise.
Mental exercise – read/listen to motivational material.
Make wise food choices, limiting sugar intake.
Make sleep a priority.
What is my plan to accomplish this?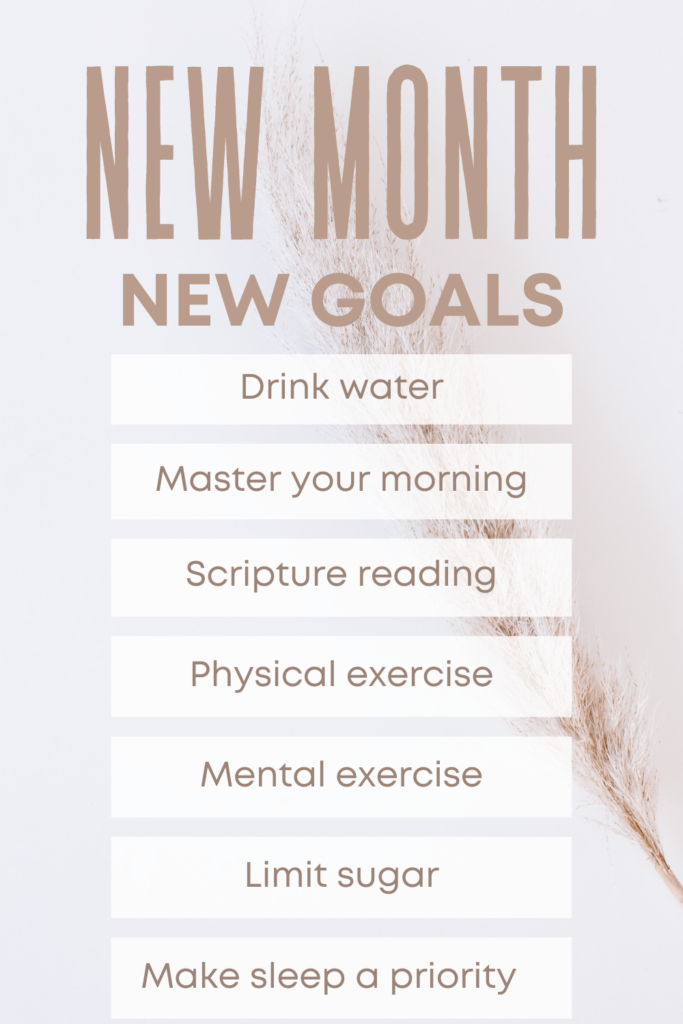 Here's the plan. And maybe you want to do this with me! I'll go through them one by one.
Drinking water
It's always easier to drink plenty of water if you have a large mug or tumbler that you can take with you wherever you go. My favorite is the Stanley 40 oz Tumbler which I finally broke down and bought after hearing so much about it.
Is it worth the hype? YES!!! My water doesn't get stale like in plastic water bottles and it stays colder and fresher for much longer than in glass water bottles.

Master my mornings.
This means focusing on what *I* want to do in my life.  This means not jumping on emails or social media in the morning, but putting my energy towards ME; my fitness, my goals, my mindset.
Spend time in the scriptures daily.
Just like our bodies need water every day, our need for Living Water is just as real! Christ is our fountain of living water. Feasting on the words of Christ provides spiritual direction and protection in this mortal life.
Physical exercise.
Lately, I've been loving pilates with Move With Nicole. Additionally, I love to walk Toby but I don't consider that exercise. However, I love getting the fresh air and it's good for my mental health.
Mental exercise – read/listen to motivational material.
Have you read The Compound Effect? It's one of my favorites! Right now I'm listening to Napolean Hill's Thing & Grow Rich based on the recommendation of a friend.
Make wise food choices, limiting sugar.
I'm excited about this one because I have started the Get Fit With Trim Fit Challenge!! I shared all about it and the savings you can get this month in THIS POST. So far I am loving it and I'm just two days in!
Make sleep a priority.
Ok, if you have teenagers like I do, this one might be hard for you! Despite that, I am setting boundaries with them so that I can get to bed by 10:00 or 10:30 at the latest so I can feel my best for the start of each new day.
That's it for New Month New Goals!
Please tell me the goal you are most excited about!
Thank you so much for being here, I appreciate you stopping by my blog!!
You can also find me on Instagram, Facebook, Pinterest, and YouTube.

You may be interested in these posts:
The best leather leggings of all time. 
And what tops to wear with them.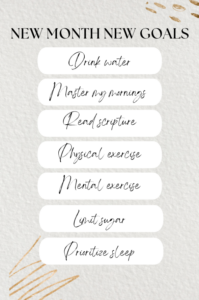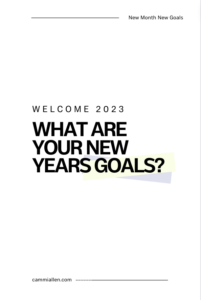 This post contains affiliate links.  This means I may earn a small commission if you purchase through my links at no extra cost to you.  Purchases made through affiliate links are greatly appreciated as they help to support the blog and continue its production.  Thank you so much!