Don't Forget These 5 Things When Cruising…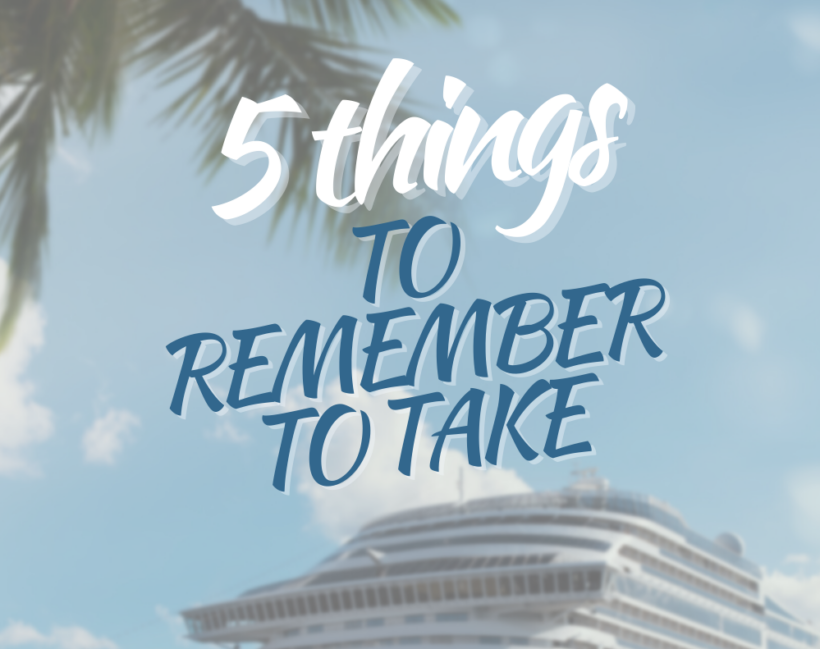 Continuing with my cruise posts, because I have so much to say, there are a few things that you really must take with you! In my opinion, they are "musts" but really they simply make life easier on a cruise. So don't forget these 5 things when going on a cruise. Have them on hand so you can add them to the suitcase while checking off your packing list.
Don't forget these 5 things when going on a cruise
1 – A waterproof underwater phone case.
Chances are you might be snorkeling or petting stingrays.  If you don't have a GoPro,  pick up an underwater case for your phone! I got the Body Glove Tidal Wave Waterproof Phone Case specifically for my iPhone 13, but they have them to fit all different phones.

I was super pleased with the quality! The videos turned out great, and very clear! They tell you to do a "tissue test" underwater before submerging your phone in it, just to be sure there are no flaws. That sold me on trusting that I could stick my phone underwater for the first time. Because that's a little hard to do!!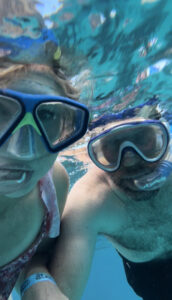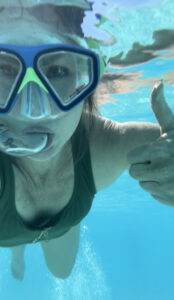 Some of the reviews say they didn't like it because of the muffled sound. Well, this case is meant to be used underwater! I didn't mind the muffled sound at all… in fact, underwater it sounded very clear, in my opinion. Sure, if you want to talk on the phone or record other videos it might sound muffled. Because hello… it's a waterproof case!!! It's protecting your phone.
2 – A lanyard necklace.
When you arrive on board the ship, they will issue you a key card. This will be your key that not only gets you into your stateroom but will also get you on and off the ship at the different ports that you will be stopping at. It also is your mode of currency… if you are buying drinks or shopping aboard the ship, they will scan your key card.
You really should have it with you at all times.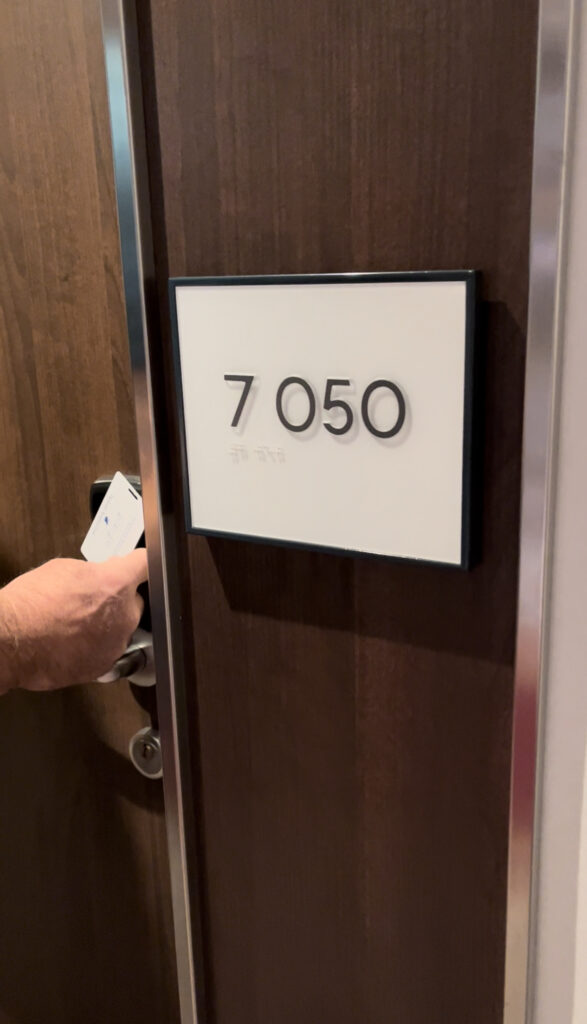 Instead of using an ugly lanyard that you got from some conference somewhere, get something that looks like a piece of jewelry!
You can see I'm wearing mine here: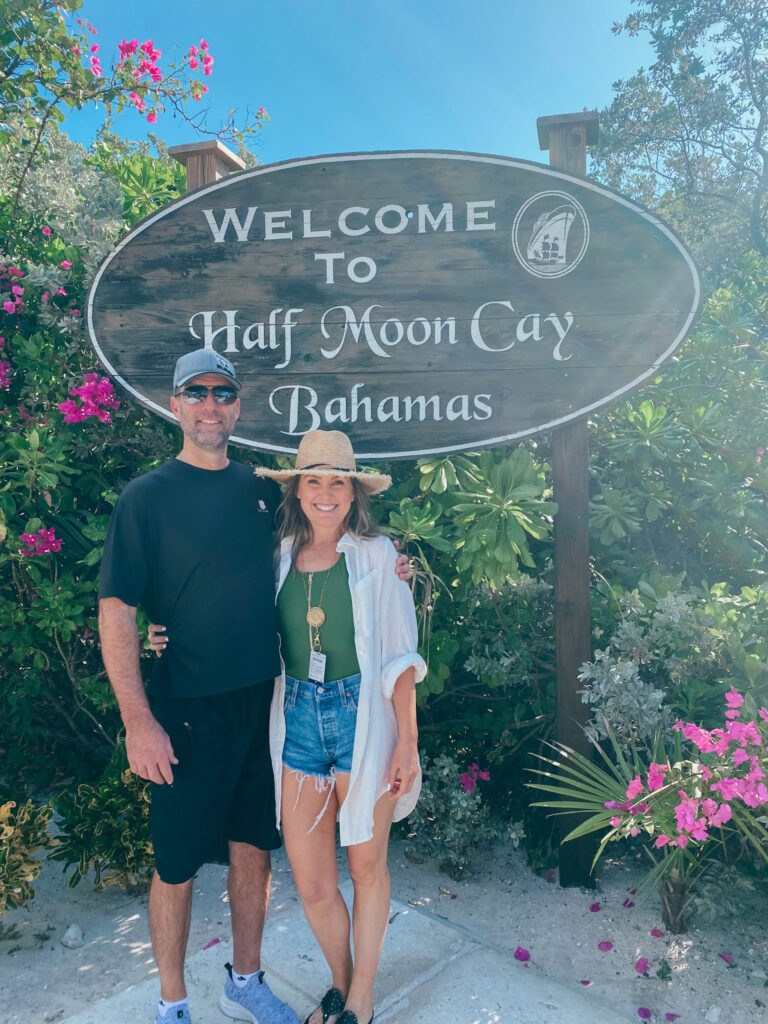 My particular lanyard necklace is old and no longer available but I found some really cute new ones!
Check out this 2 pack that comes in silver and gold or this beaded option is quite adorable! But if I were buying a new one, I'd probably go for this paperclip chain lanyard.
3 – Solar Recover
Alright, let's be honest.  Chances are pretty good that you might get a sunburn while on a cruise. You will want something that will take the red out and calm your skin. A woman on Grand Caymen saw my red, sunburned back and told me that I needed to get the Solar Renew After Sun Spray and that it takes the red out. She swears by it! She even told me to visit her stateroom back on the ship and she'd let me try it! It has lots of good natural ingredients to calm the skin.
After seeing all those reviews, I bought some for myself, summer is coming, after all.
Go ahead and grab the 2 pack because it's a better value and you'll always use it.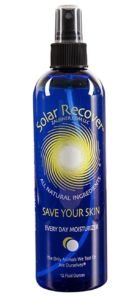 4 – Magnetic hooks
You will have a couple of hooks in your stateroom but there are never enough, in my opinion.
Pack one or two extra magnetic hooks that you can stick on the metal wall of your stateroom and you'll be glad you did!
Our room had a couple but I added another two.
There's not a lot of extra space to hang hats, wet swimming suits, and beach bags, and even your lanyard can be right there handy to grab on your way out the door! And it's such a better alternative than hanging things over the chair or on the desk.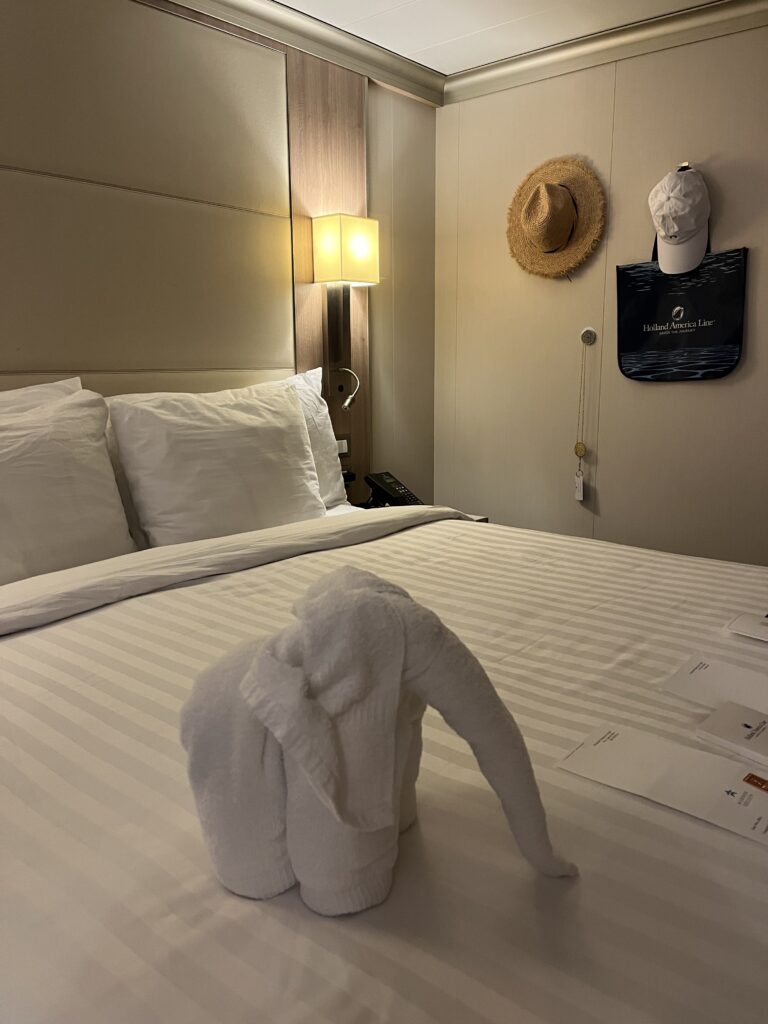 5 – Your big mug
Pack your Stanley or whatever favorite mug you use because you will want to have it there!  They won't let you aboard with any kind of drink in it, so pack it empty inside your luggage. But then you'll have it to fill up and keep hydrated!
And if you haven't treated yourself to a Stanley 40 oz Tumbler, what are you waiting for?
It's beautiful and the water tastes better in it! Really!!! I don't know how… but it does.
It's easier to get your total daily water intake!
The narrow base fits any car cup holder!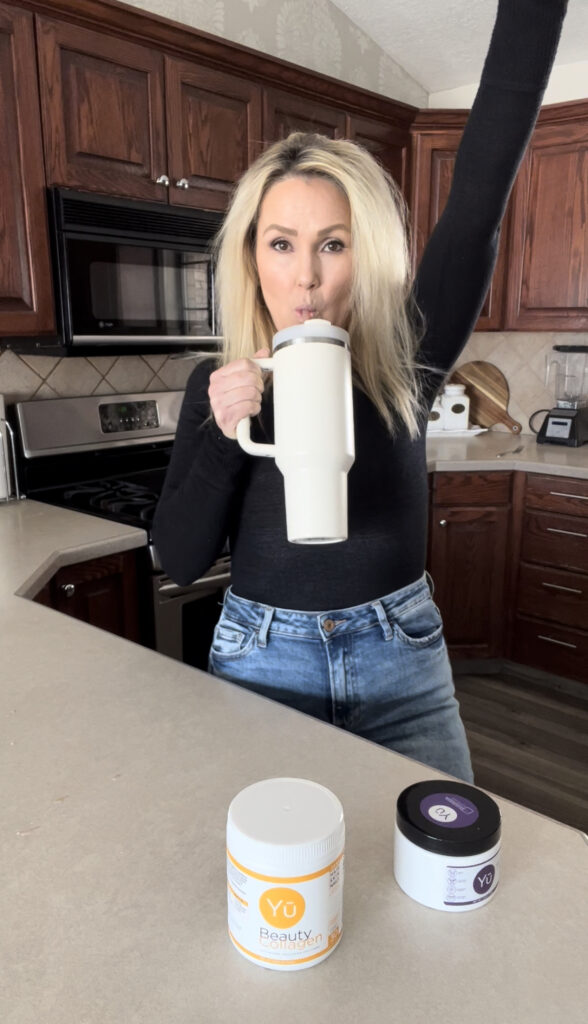 Alrighty! Don't forget these 5 things, use this checklist and you'll have everything you need for your cruise!! 
Also, you can read about where we went and what we did on our cruise here.
Bon voyage!!!
Thank you so much for being here, I appreciate you stopping by my blog!!
You can also find me on Instagram, Facebook, Pinterest, and YouTube.

This post contains affiliate links.  This means I may earn a small commission if you purchase through my links at no extra cost to you.  Purchases made through affiliate links are greatly appreciated as they help to support the blog and continue its production.  Thank you so much!