Trimfit – Reach Your Weight Loss Goals…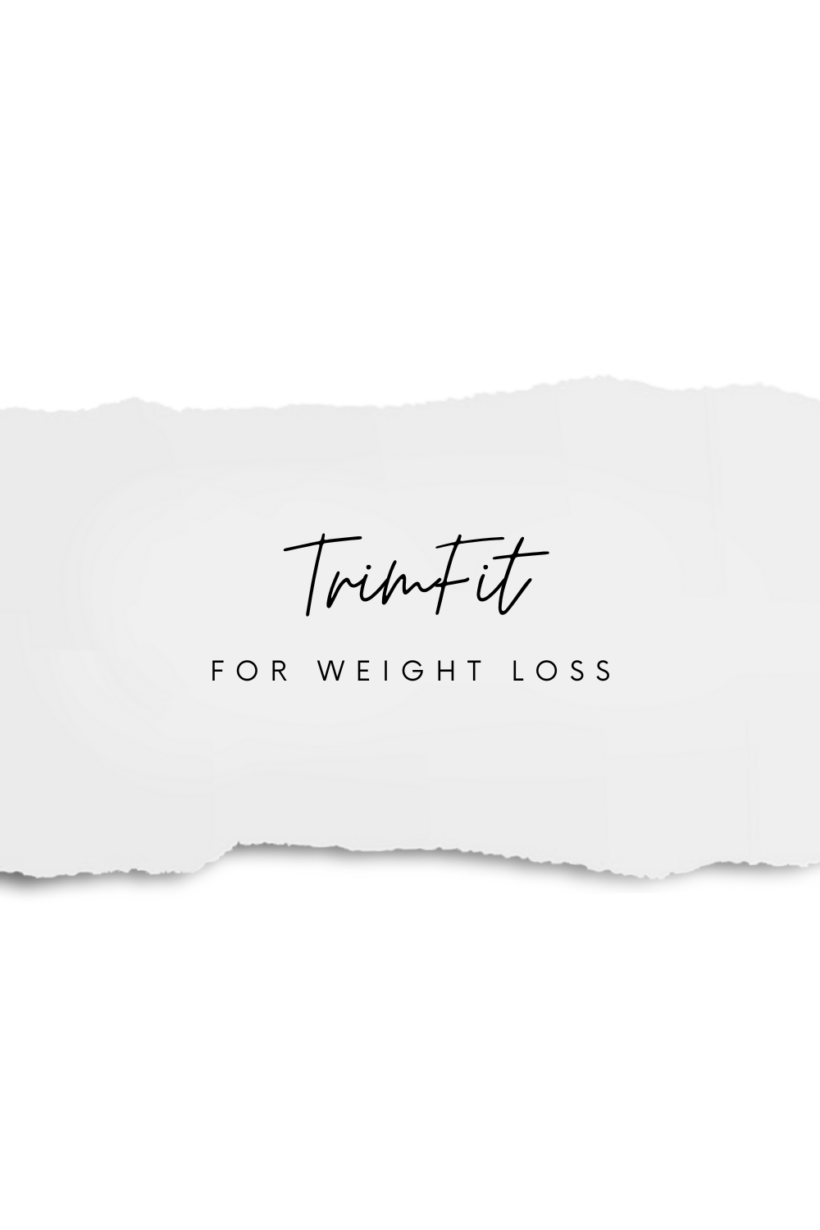 You know the feeling when you are eating healthy, you're exercising moderately, but you still can't get those extra pounds off? Boy, I sure do!! All too well. About a year ago, I noticed my menopausal belly creep into existence.  I've never had that before and it was a little annoying! But there it was and I couldn't make it go away like I used to be able to.  If you are feeling my pain, I have some good news for you!  I am 54 and have been using TrimFit for 2 months now and have lost 11 pounds, without exercising other than walking my dog!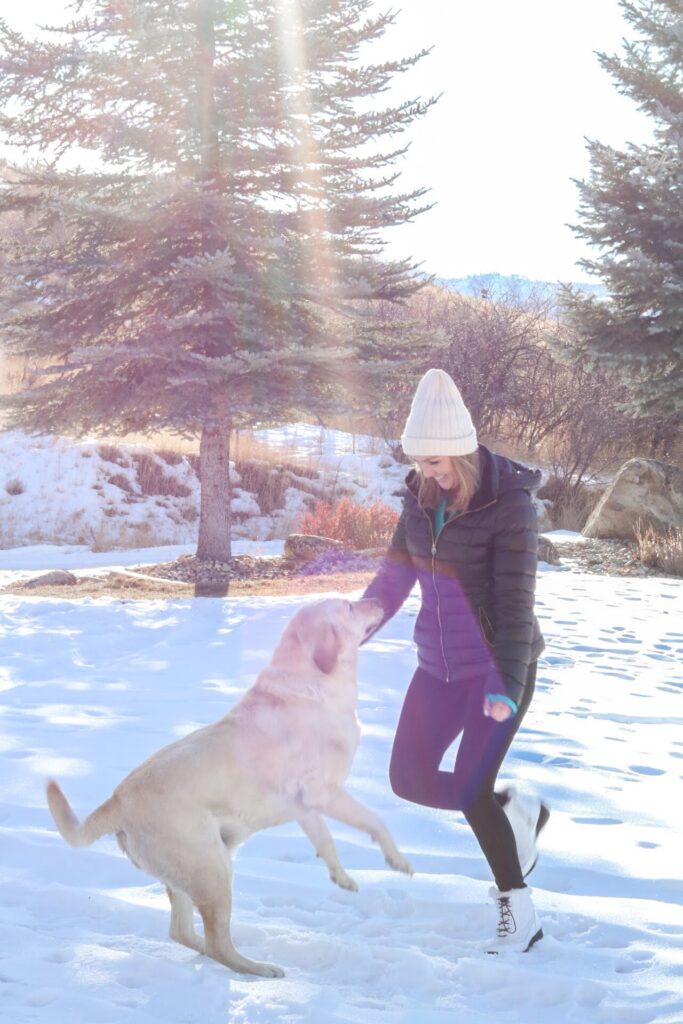 Not only that but I feel really good, which is important to me as a busy mom and blogger.
And it's usually not easy to lose weight at my age anymore!!!
Before I go any further, here is the info you need if you wish to jump on the bandwagon. Click HERE and use code CAMMI for a 15% discount and subscribe for another 10% discount.  You are not locked in, you can cancel or change your subscription at any time. Even if you have buyer's remorse and want to cancel the next day, it's fine, so getting that extra 10% off is a no-brainer.  
TrimFit – reach those goals!
Personally, I only have about 10-15 lbs to lose.
But look at my friend Christine who has been using these products for 4 months! This is her 3 month photo, holy cow!!!
And she doesn't even exercise… she says she's allergic to it, ha!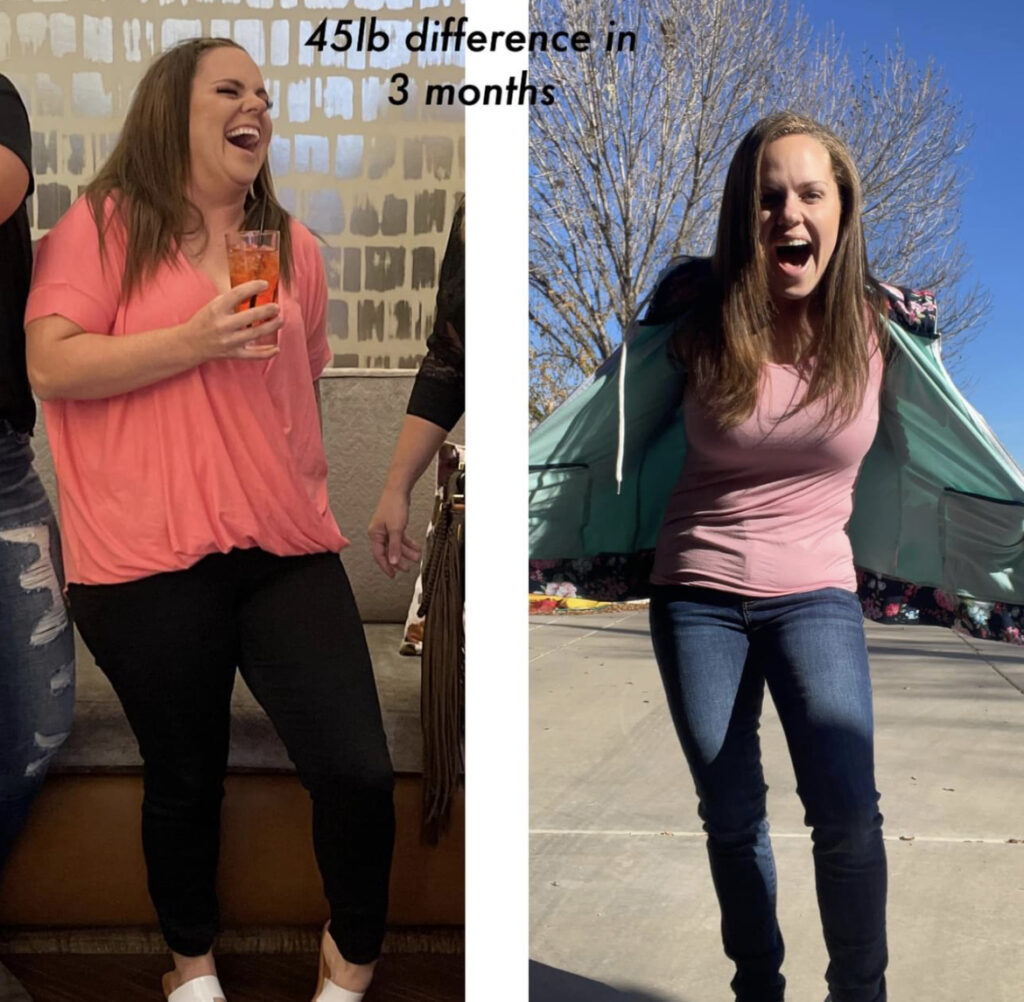 "I do NOT believe in diets.  Have I tried them before? Yes! Do I feel like it sets me up for failure? Yes! If you crave something or want something to eat, EAT IT! But eat a very small portion of it! If you deprive yourself of something, you may go crazy and just give up on your "diet."

I could not do portion control and no snacking without TrimFit. You have got to be consistent and take your products daily and not skip days." – Christine
And at her 4-month mark, she just announced that she has lost 50 lbs!!!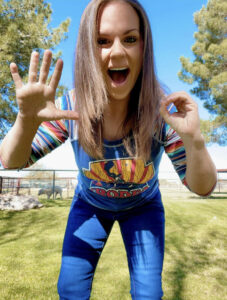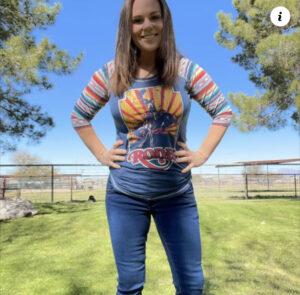 Here is her typical daily timeline of exactly how she has been able to accomplish that.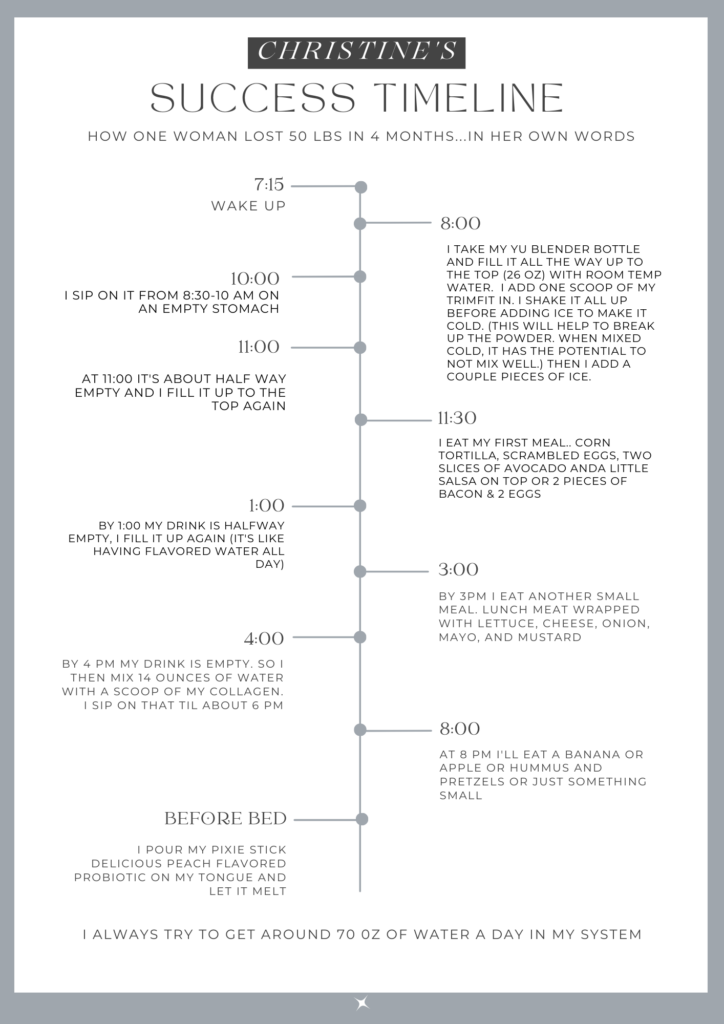 Another great transformation photo from Brittany! She says,
Started at 199 and today I am 141.8 – down 57.2lbs in 5 months! Moderate exercise: usually 2-3 a week on the treadmill on an incline or my peloton bike for 30-45 mins keeping my heart rate at 140-150 the whole time. One scoop of trimfit a day in the am mixed with the collagen and followed by the probiotic! Cut 60-80percent of gluten and flour out of my diet.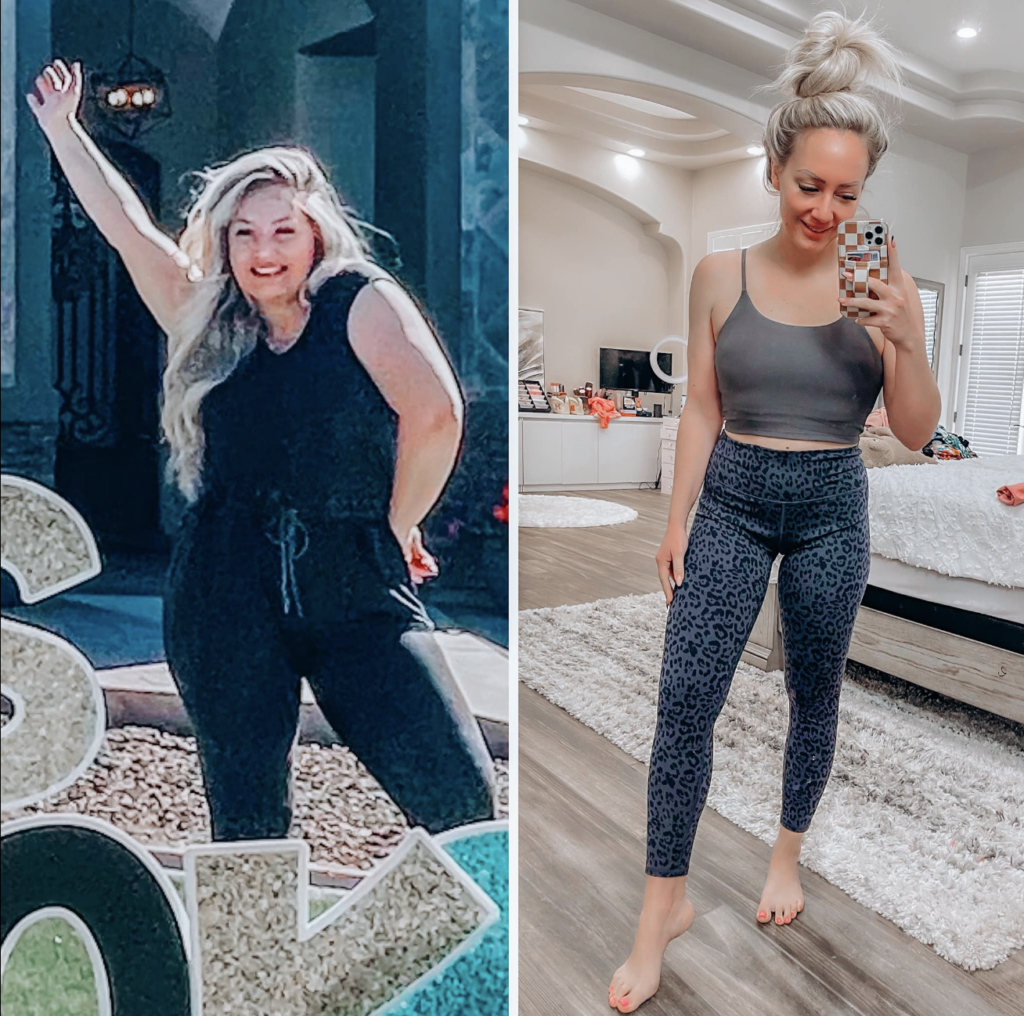 How can you get results like these?
Whether you have a little to lose or a lot to lose, you landed here for a reason.
If you follow the same routine, you should get the same results.
My personal routine and how I've lost 11 lbs in 2 months:
And I was on a cruise for a week and a half of those 2 months!!!
Hot lemon water first thing in the morning to correct my body's pH.
One packet of Protect Probiotic and allow it to dissolve on my tongue…it's delicious!
1 scoop of TrimFit and 1 scoop of Collagen in my Stanley mug and drink throughout the day. When I get down to half, I refill it with water and do it again. Drink halfway, refill with water. You can drink them separately if you want it less sweet if you prefer.
Use code CAMMI for a 15% discount and subscribe for another 10% discount.  You are not locked in, you can cancel or change your subscription at any time. Even if you have buyer's remorse and want to cancel the next day, it's fine, so getting that extra 10% off is a no-brainer.  
I've cut back on carbs.
I've cut out sugar.
I add a lean source of protein to each meal and snack.
80-100 oz. water each day
I'm eating smaller portions because the TrimFit curbs my appetite and I feel fuller faster – gamechanger!!!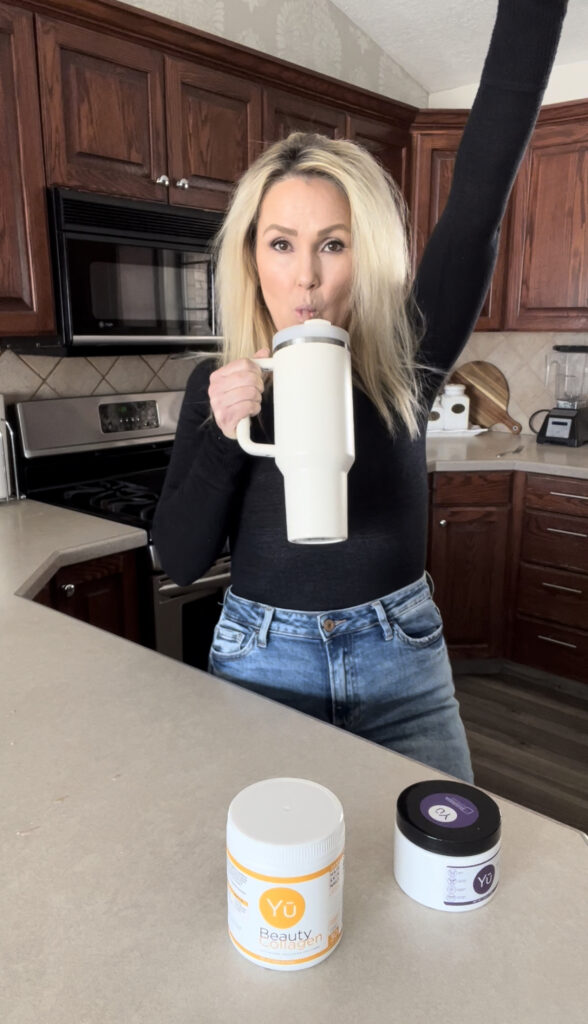 This photo was taken after one month of using the products and down 6 lbs.
Here's what you do.
I highly suggest you buy the bundle of the 3 products because they are formulated to work together and you will see the greatest results.
Your body needs all 3 anyway, so why not use products that have been formulated to work together?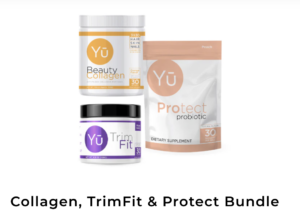 Let me be clear… I buy my own products.  These are not gifted to me. I am subscribed to, and I purchase all 3 because I don't ever want to be without them!
Why do I love these products?
Here's why.
I started the TrimFit and Collagen at the same time 2 months ago. It was right at the start of the year. I was ready to lose the weight that had slowly crept up on me over the holidays and for about the past 6 months, really.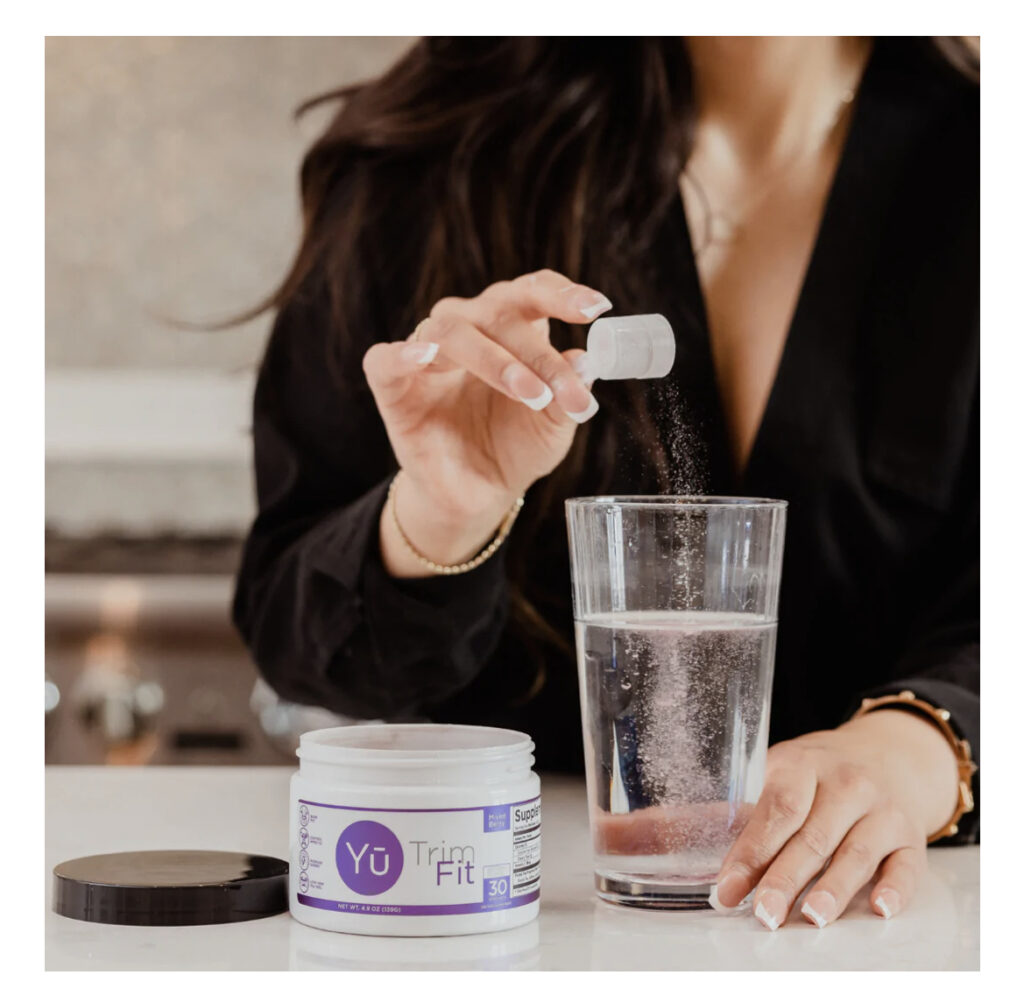 They say it isn't a "miracle drink" and that you can't keep eating pizza and cookies and drink this and expect to lose weight.
I knew that.
And I was dedicated to starting back on my keto diet which I had gotten from my nutritionist.
Here's what I noticed:
I felt great,
I have more energy,
I'm not as hungry so I make better food choices,
I feel more focused,
and I don't need an afternoon nap for the first time in FOREVER!
Also… my menopausal belly is smaller. 😭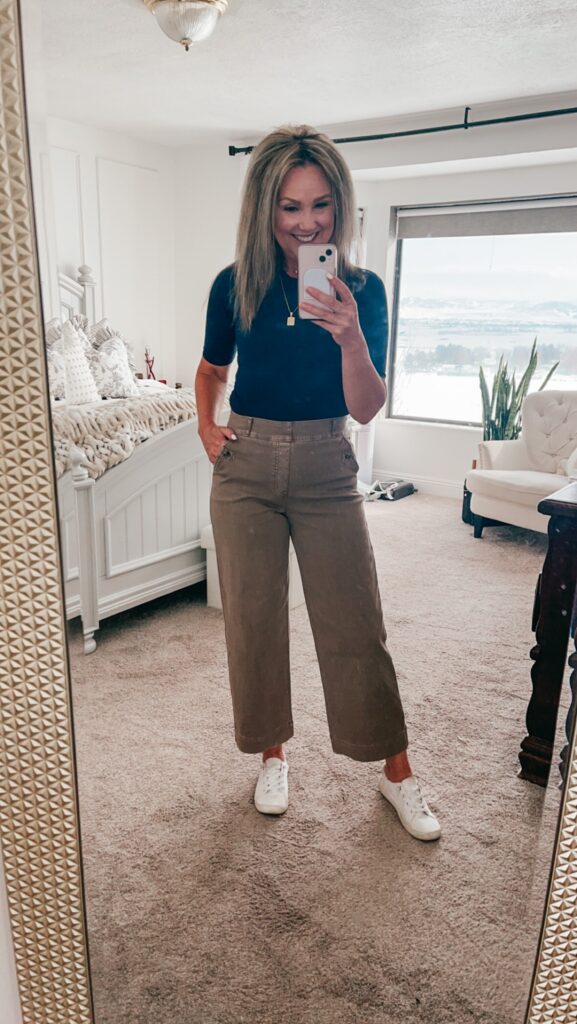 TrimFit is a product that:
burns fat
controls appetite
increases energy
boosts your mood
It contains Purple Tea Leaf from Kenya which is an ingredient that has anti-inflammatory, antiviral, anti-aging, and anti-oxidant properties. It also boosts your immunity and cognitive function. It has natural plant based caffeine (not a synthetic!) so you don't get the jitters. I can't drink a can of Diet Coke without my heart racing, but this doesn't give me a problem at all.
Another ingredient that is a game changer is the edible cactus ingredient from India; a natural appetite suppressant. It's been around for hundreds of years and is what they would use in times of famine or long hunts to control appetite. This makes it easier to avoid snacks and overeating that might derail your weight loss goals.
You can read the details about it HERE.
But for me, I absolutely LOVE how it tastes and how it helps curb my appetite AND burns my fat! I have fewer cravings so I'm not snacking throughout the day. And because I'm not hungry when I eat, I feel full faster.
This is a MUST for me.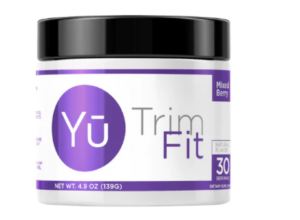 Collagen is the most abundant protein in our bodies. As we age, we produce less and less and lower quality collagen.
It is the glue that holds things together and is beneficial to our hair, skin, and nails, but also to our joints!  It's packed with vitamins and nutrients, and is hydrolyzed, meaning there is a 98% absorption rate which is unheard of! Typically, the absorption rate for collagen that comes in pills and powders is 39%-53%.
I have bursitis in my shoulder and have been putting off getting another cortisone injection. I had one about 8 years ago but have since learned that they are actually not good for joints and cause cartilage to break down.
After only a month on this collagen my pain was about 90% gone!!!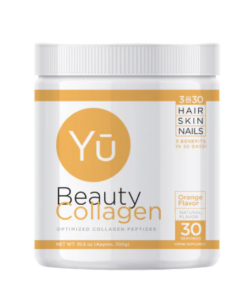 It also helps bones, muscles, and soreness.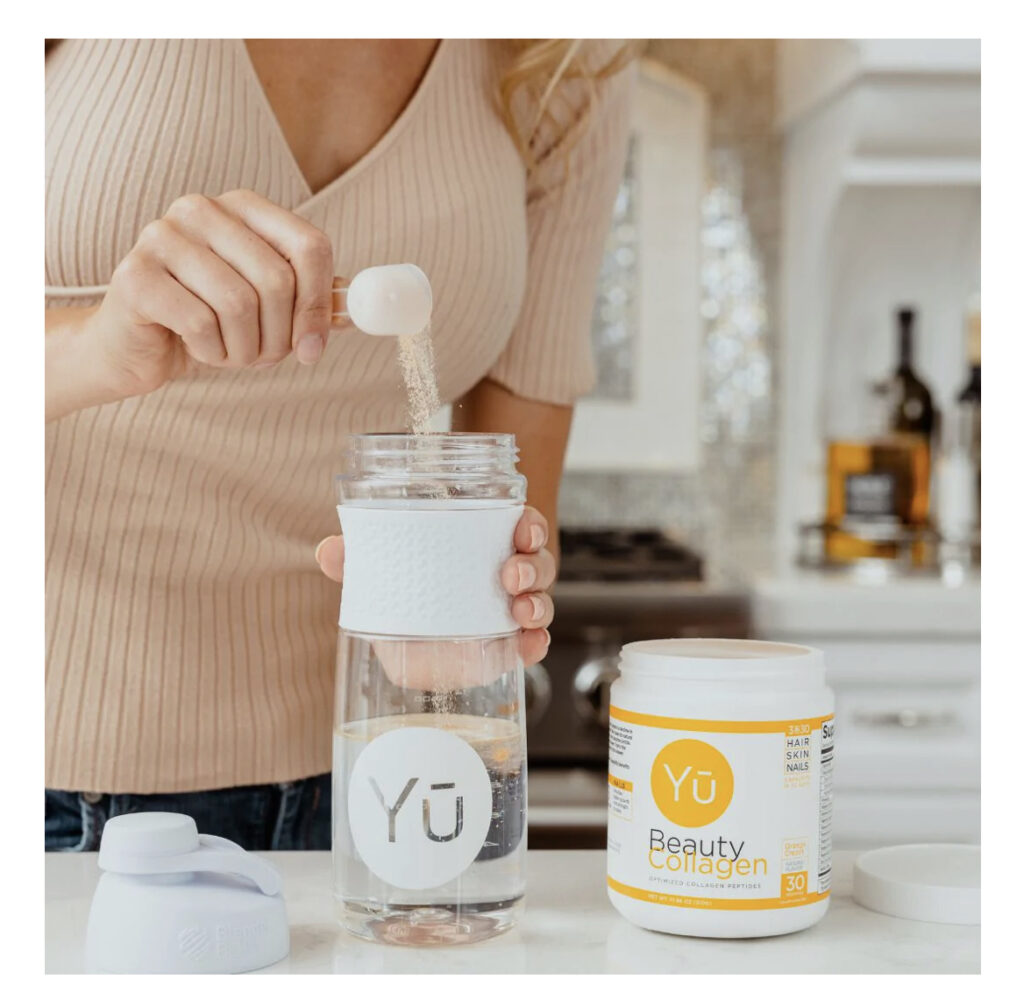 Look at what this collagen has done for my dear friend, Jenny's skin who has suffered all her life from rosacea!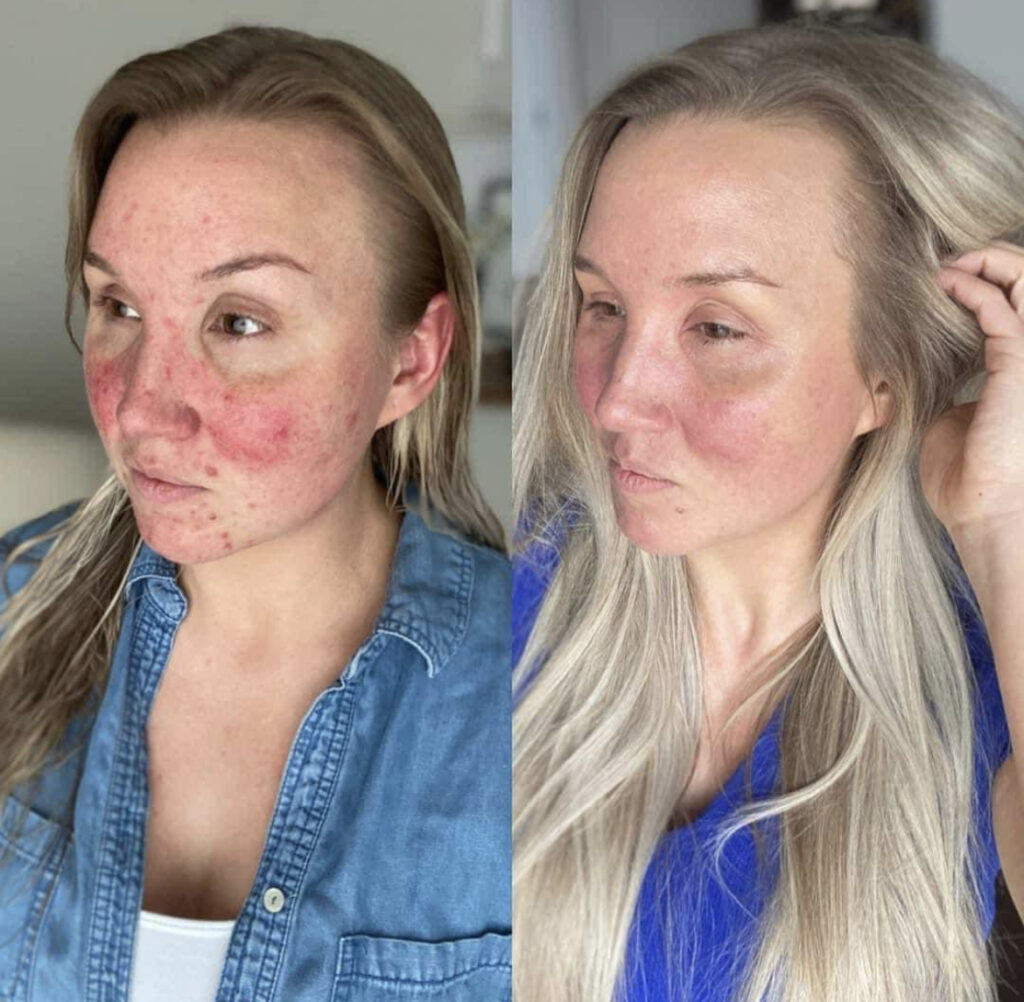 And another successful skin before and after…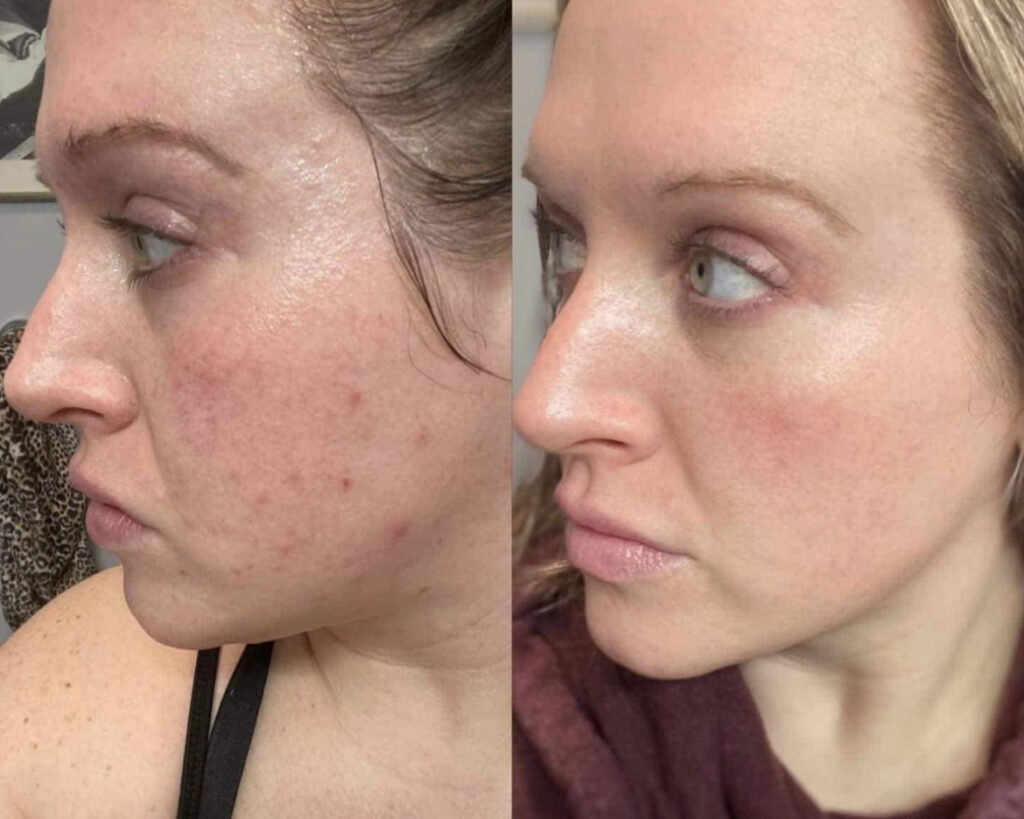 This is the most advanced and delicious pre and probiotic on the market!
The probiotics help clean the gut and products work better in a clean gut. Your mental health is also affected by your gut health.
Did you know that 90%-95% of serotonin is produced in the gut? Serotonin is the "feel good" chemical in our bodies!
So, we are literally bio-hacking our own happiness when we take a probiotic!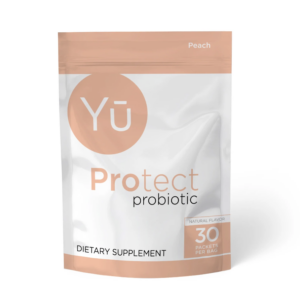 There are 6 billion CFUs delivered at the time of consumption… not production… consumption! This is what helps our bodies absorb more nutrients. It comes in little packets that are so FUN to consume… it literally tastes like a healthy pixie stick!!!
The best news ever??
The company believes so much in its product that they are offering a 100% satisfaction guarantee within the first couple of weeks of trying it.
You've got nothing to lose!!!
For a company to provide that on a weight loss product is HUGE because someone could literally eat pizza and cookies, and then get their money back, fully refunded.
But if you are serious about shedding those last few pounds, or if you have 20+ pounds you'd like to lose, this will be your new best friend!!
AND… check the reviews… there are 1900+ 5 star reviews!
Now, that is saying something!!!
More before and after photos of women losing weight with Trimfit
These have all been shared inside the Facebook group.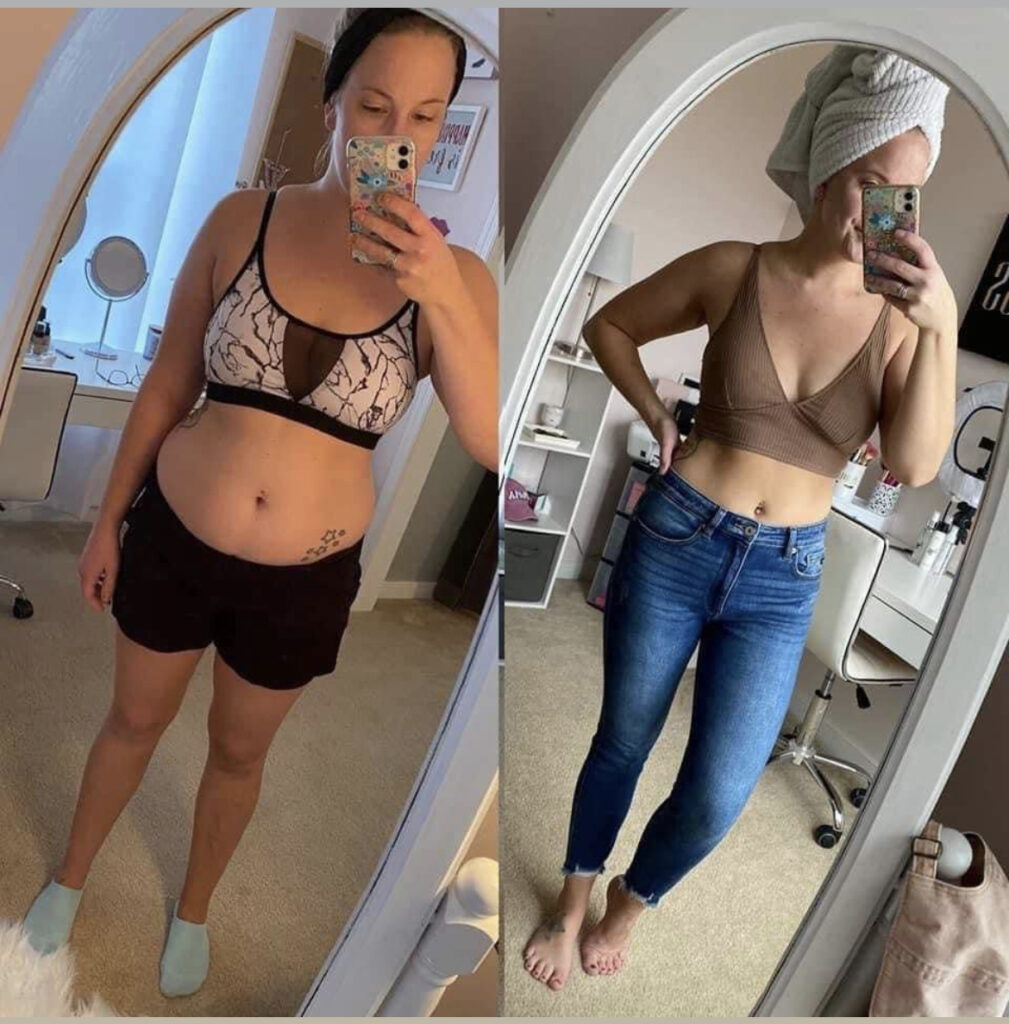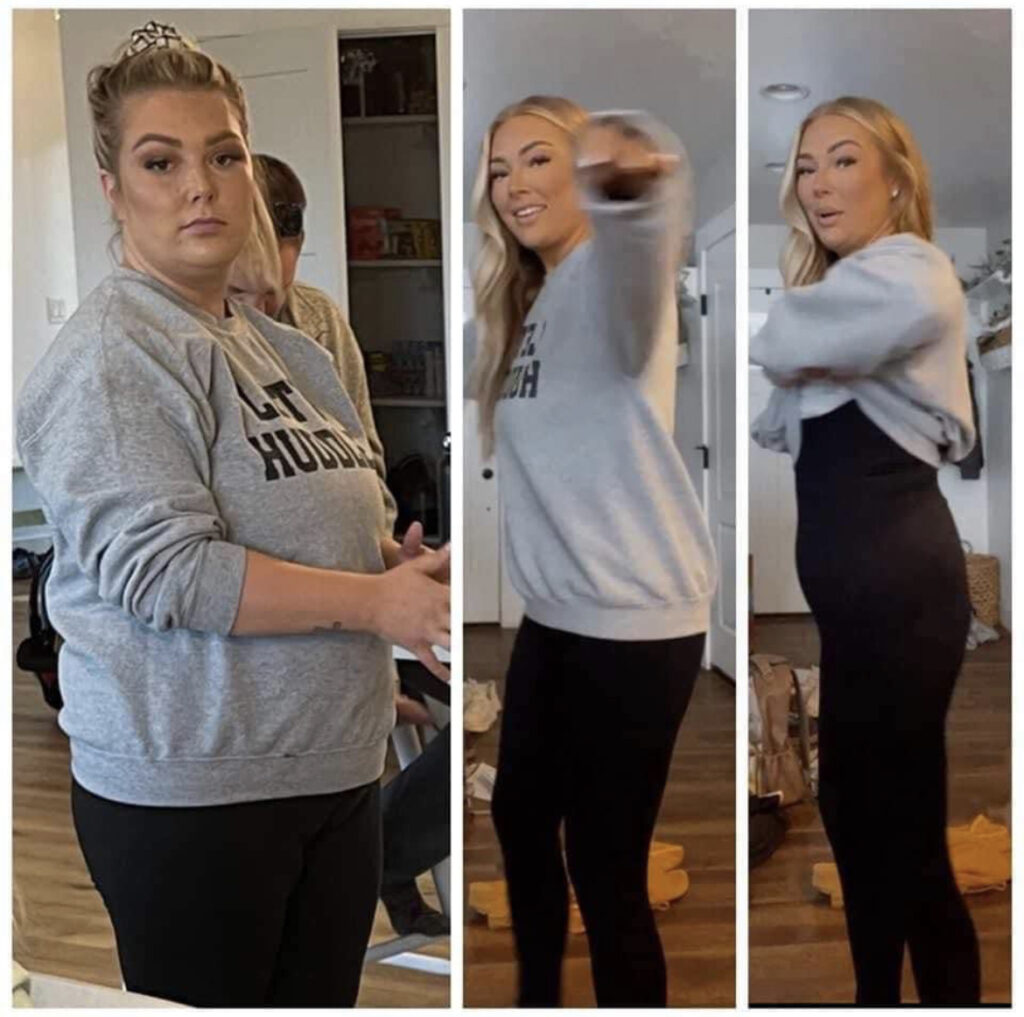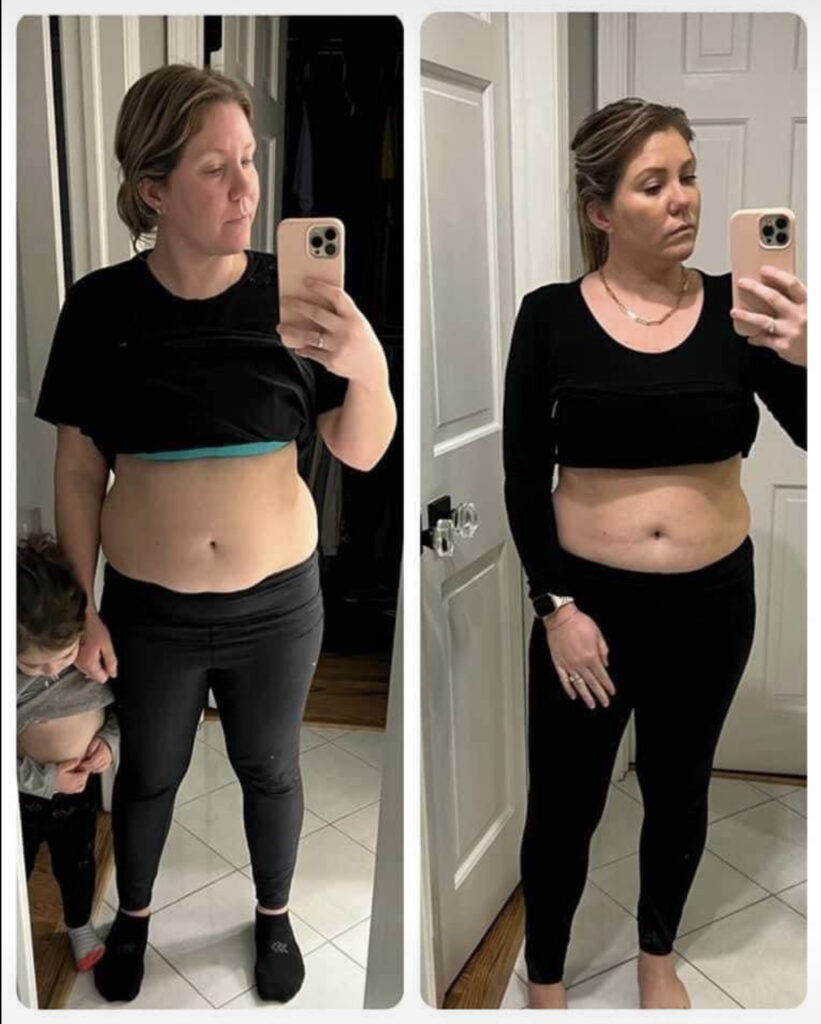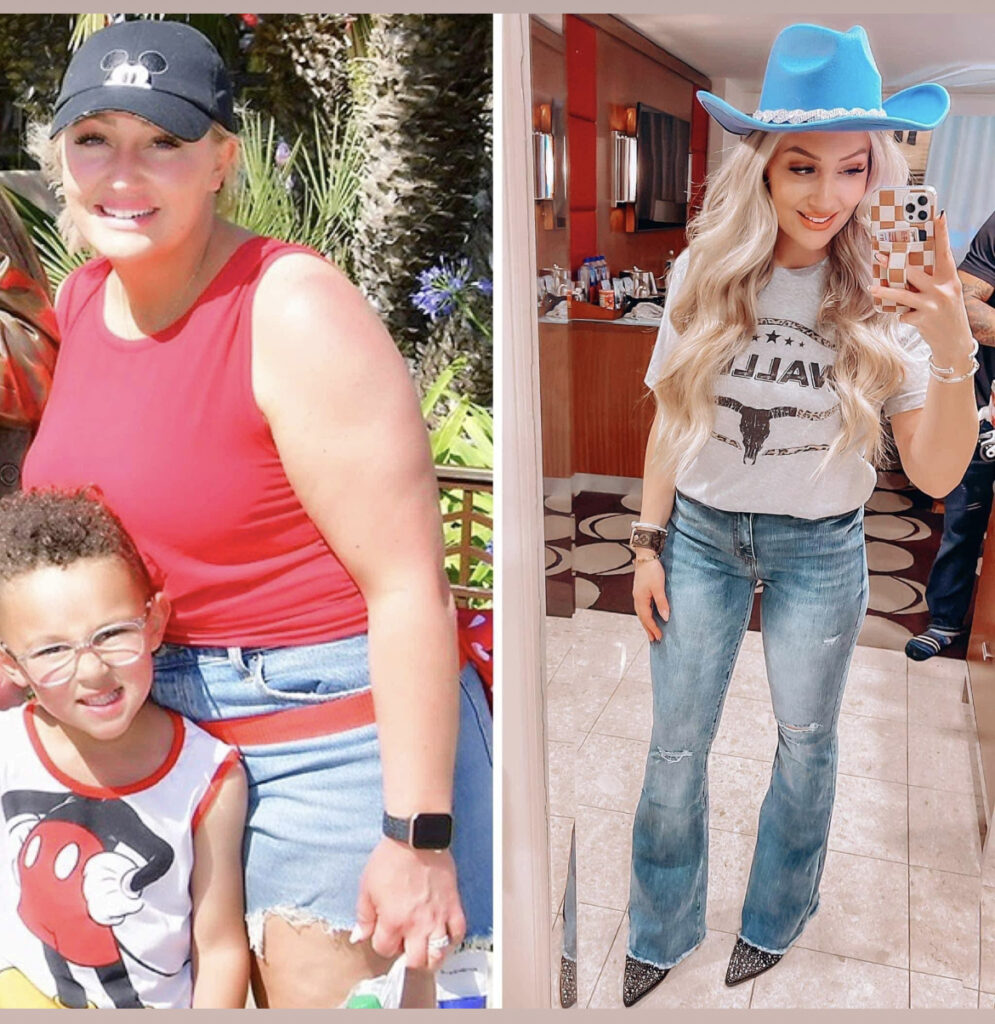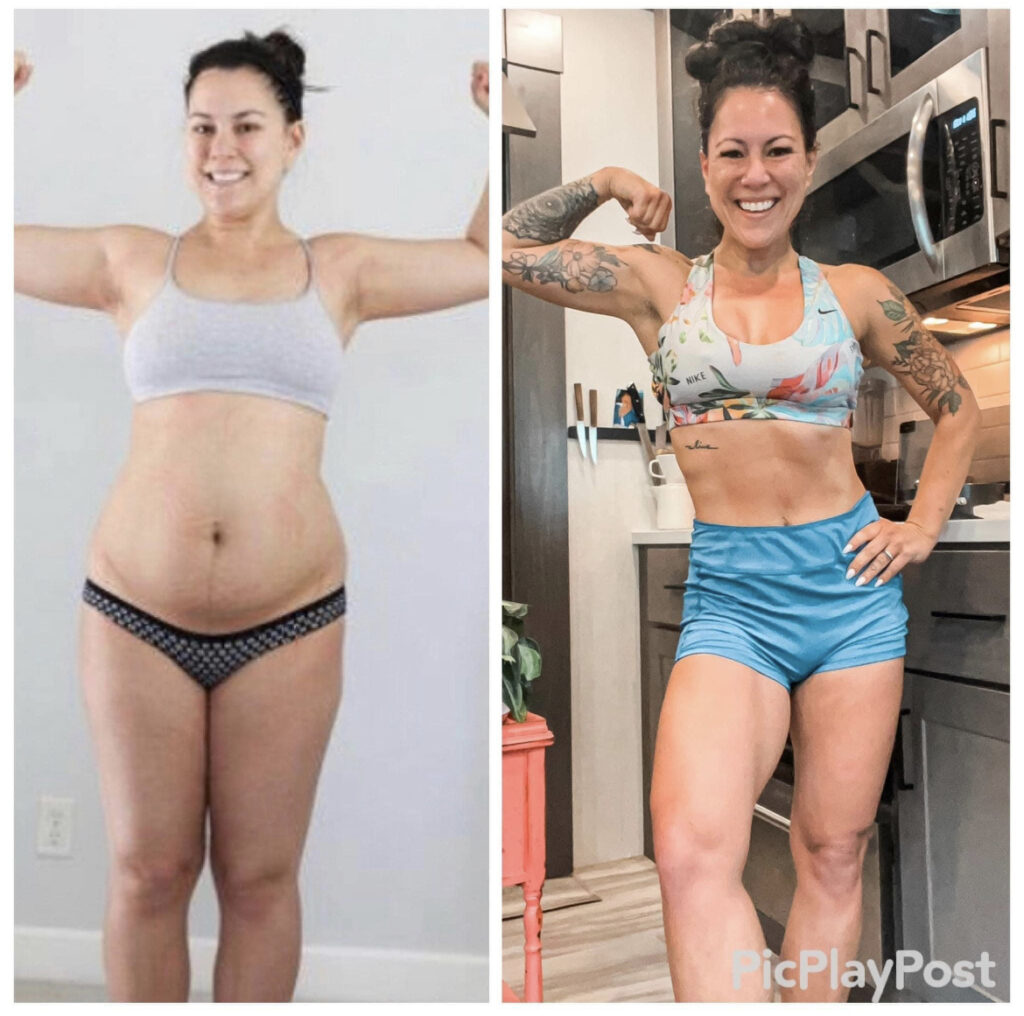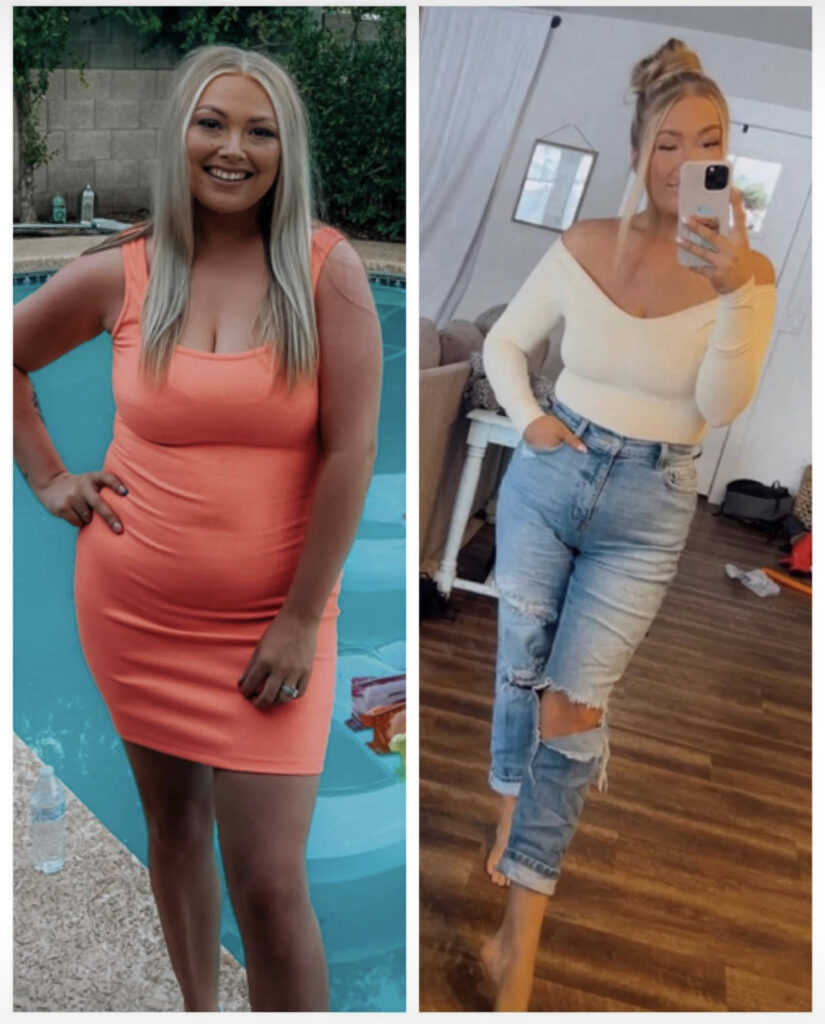 I don't believe in miracle products
But I do believe products can play a HUGE role in helping you succeed with your weight loss goals.  You have to make some slight changes. Increase your water, portion control, and eliminate anything that makes you feel yucky, like gluten.
NOTE: If you are on meds that have a side effect of gaining weight, you may have trouble.
Be loyal to yourself!
Don't cheat on yourself!
Make it a goal that you are going to do it! Take before and after photos and don't give up!
Don't blame the supplements if you really aren't doing what it takes!
Men can do this too.
Let me know if you try it!
One more thing, for all of my influencer/blogger friends out there. This company is so new (just under 2 years old) and killing it! Their crazy goal at the onset was 1 MIL in sales in one year. They are already on track to making 1 MIL in sales in one month!! 
Yu Beauty is going places and they really take care of their affiliates, like me, with great commissions, bonuses, and even profit sharing!! (absolutely unheard of in the affiliate world!)
You don't have to sell a million dollars to make money with this company.  If you make 1 sale, you can enter to win a bonus, every month.
NOTE: THIS IS NOT MULTI LEVEL MARKETING, NETWORK MARKETING, OR DIRECT SALES
Do the following things apply to you?
You have at least 1000 followers on a social media platform
You live in the US or Canada
You must be at least 18 years old
You must have a Paypal (because that is how you will get paid)
and you would like to make some great money like I do, please fill out the application HERE.
And let me know if you do!
Thank you so much for being here, I appreciate you stopping by my blog!!
You can also find me on Instagram, Facebook, Pinterest, and YouTube.

Get some new jeans for Spring! Try the flattering Kick Crop Flare.
Heading on a cruise? Don't forget THIS!
How to style your camo pants HERE.
This post contains affiliate links.  This means I may earn a small commission if you purchase through my links at no extra cost to you.  Purchases made through affiliate links are greatly appreciated as they help to support the blog and continue its production.  Thank you so much!