Over 50 Medium Length Hairstyle Tutorial…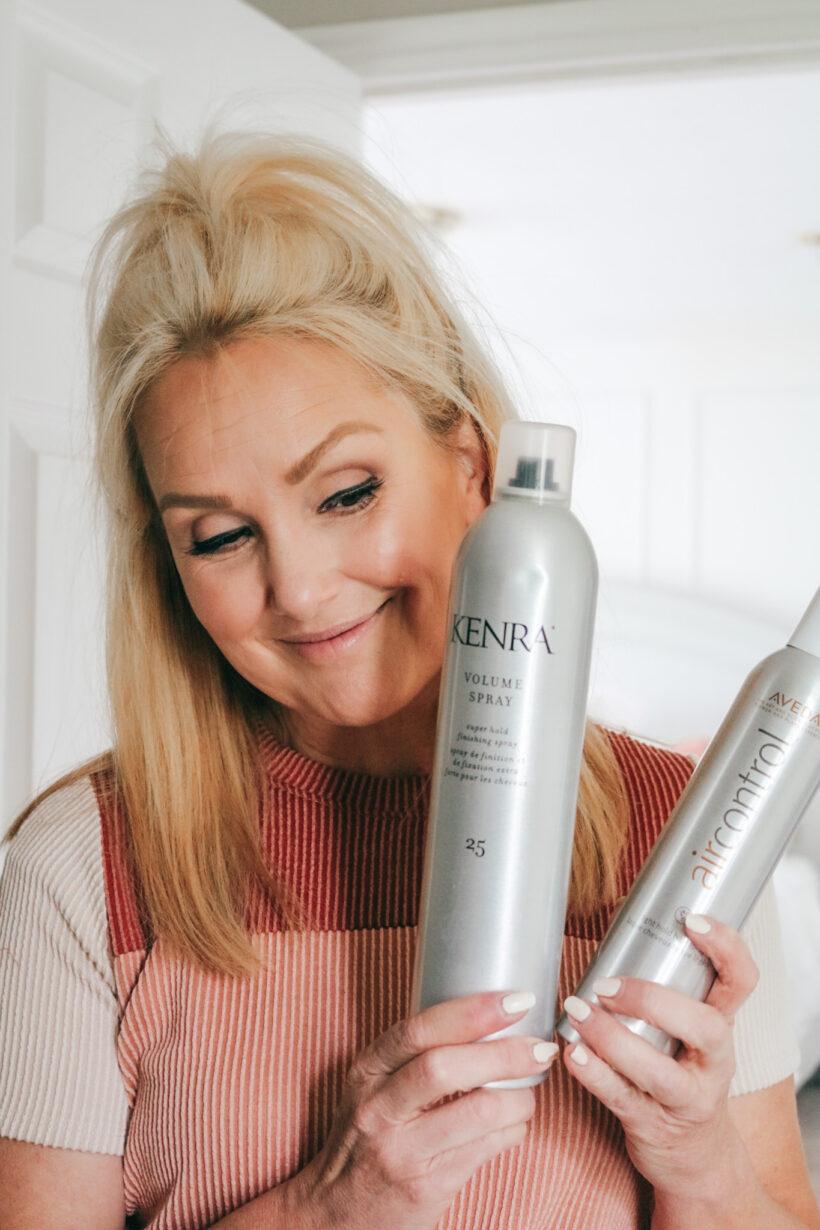 My most asked question!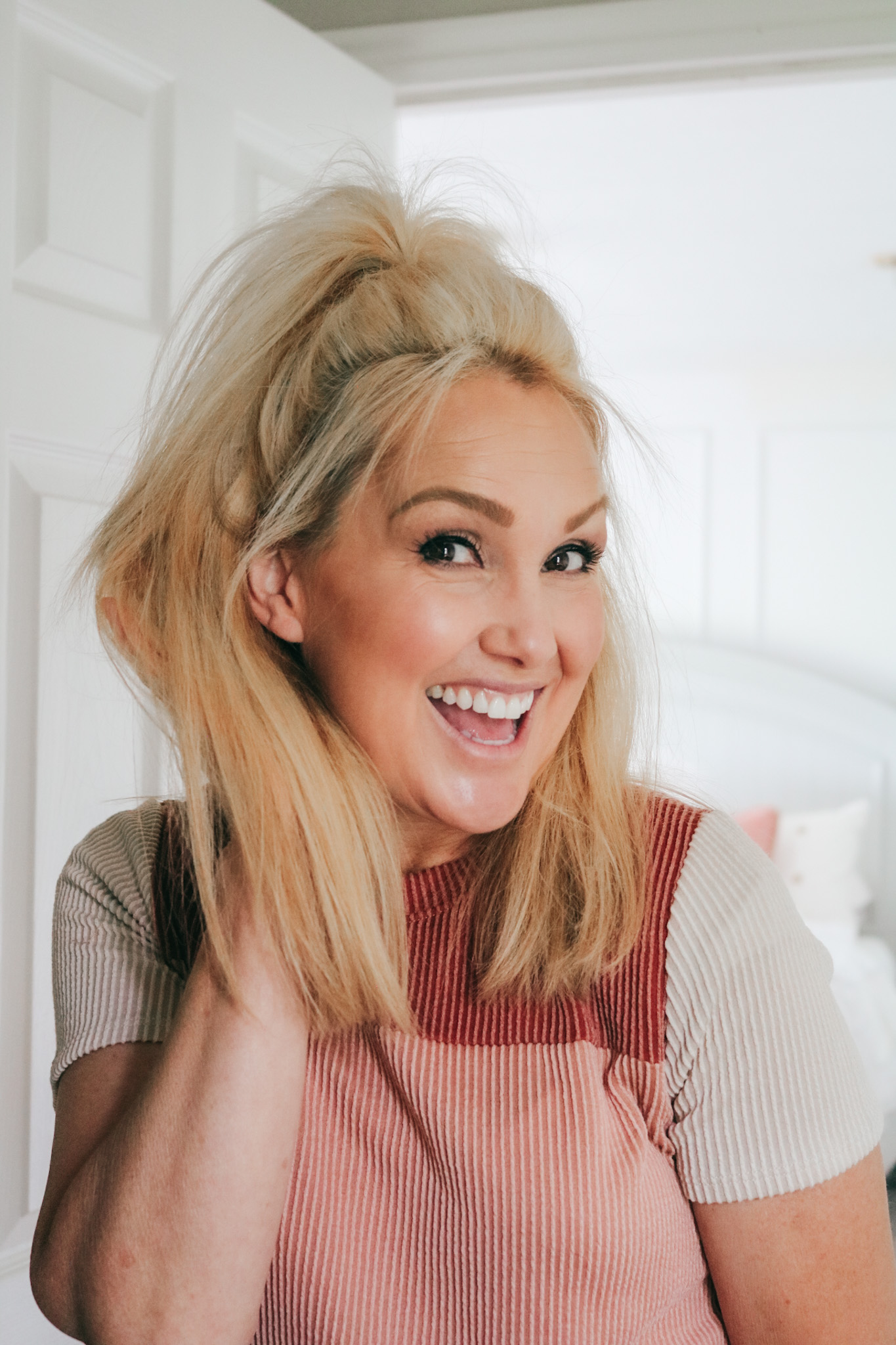 If there's one thing that I get asked most, it's about how I do my hair.
Today, I am sharing a video on how I style my medium-length hair into a half ponytail on top, which is my signature hairstyle on most days. It seems very simple to me but I do love when I have questions and people answer them.
And you'll see how I get volume in my hair which doesn't come naturally because I have pretty thin, fine hair.
When I was trying to grow out my bangs a couple years ago, I would style it this way to keep the awkward length bangs out of my face.
And it just stuck.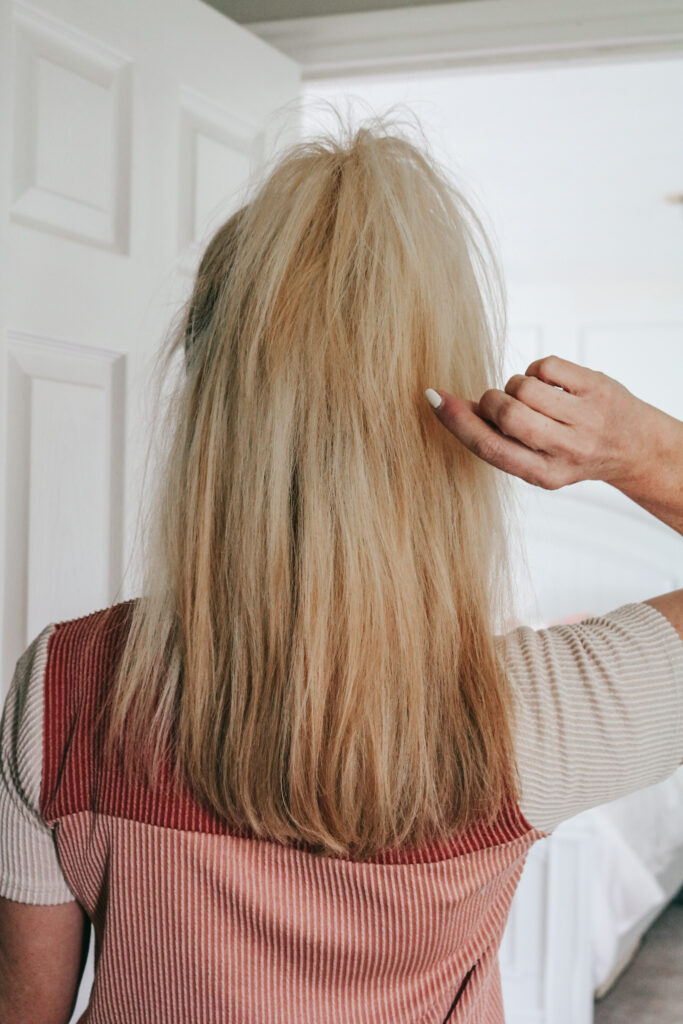 I do it all the time now. Still.  Even though my bangs have grown out.
The tutorial.
I will link you to the video tutorial that I shared on Instagram. You can find that video HERE.
Are you on Instagram? I'd love to have you be a friend over there!
If you would like to know more about my story and how I got started as a fashion content creator on Instagram, you can read that story HERE.
And if you would like to see my hair while I was growing out my bangs, there is a video on YouTube that you can watch HERE.
The products.
I have used the tall can of Kenra Hairspray 25 for years. Literally years and years. It's the best and has won so many awards. I use it to spray over my whole head after styling.  To hold and give texture.
But behind the scenes and working hard to create volume is my new favorite Aveda Air Control hairspray.  I use this underneath my hair at the roots in certain places as you can see in the video.  It's definitely a lighter hold, but it's PERFECT for the way I use it.  Regular hairspray is too much for this.
This "volume giving trick" is legit, so be sure to watch the Instagram video above.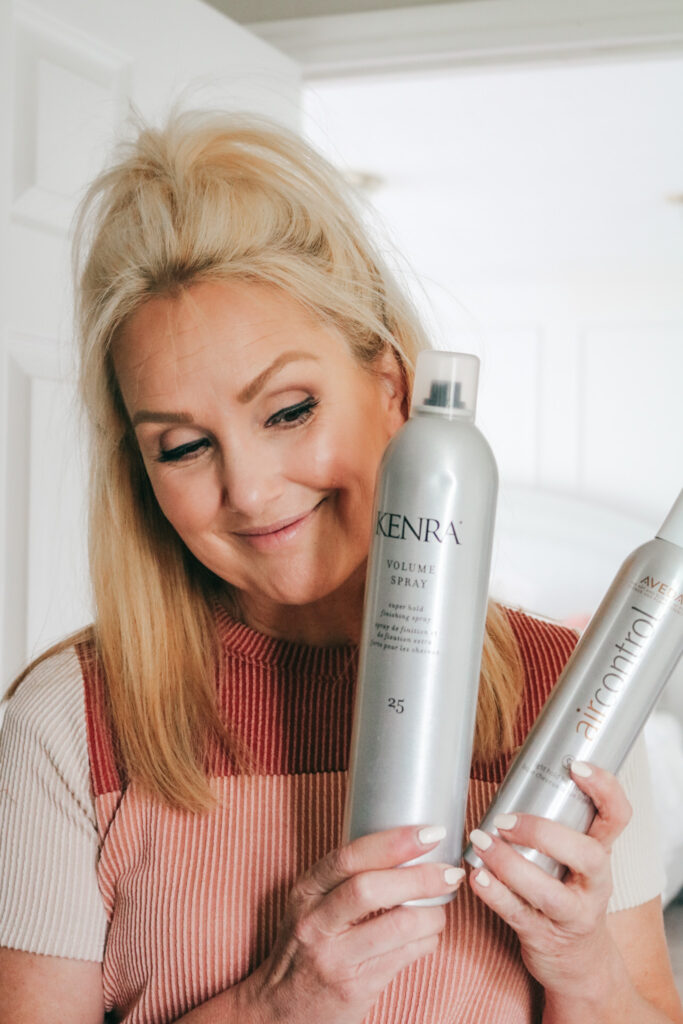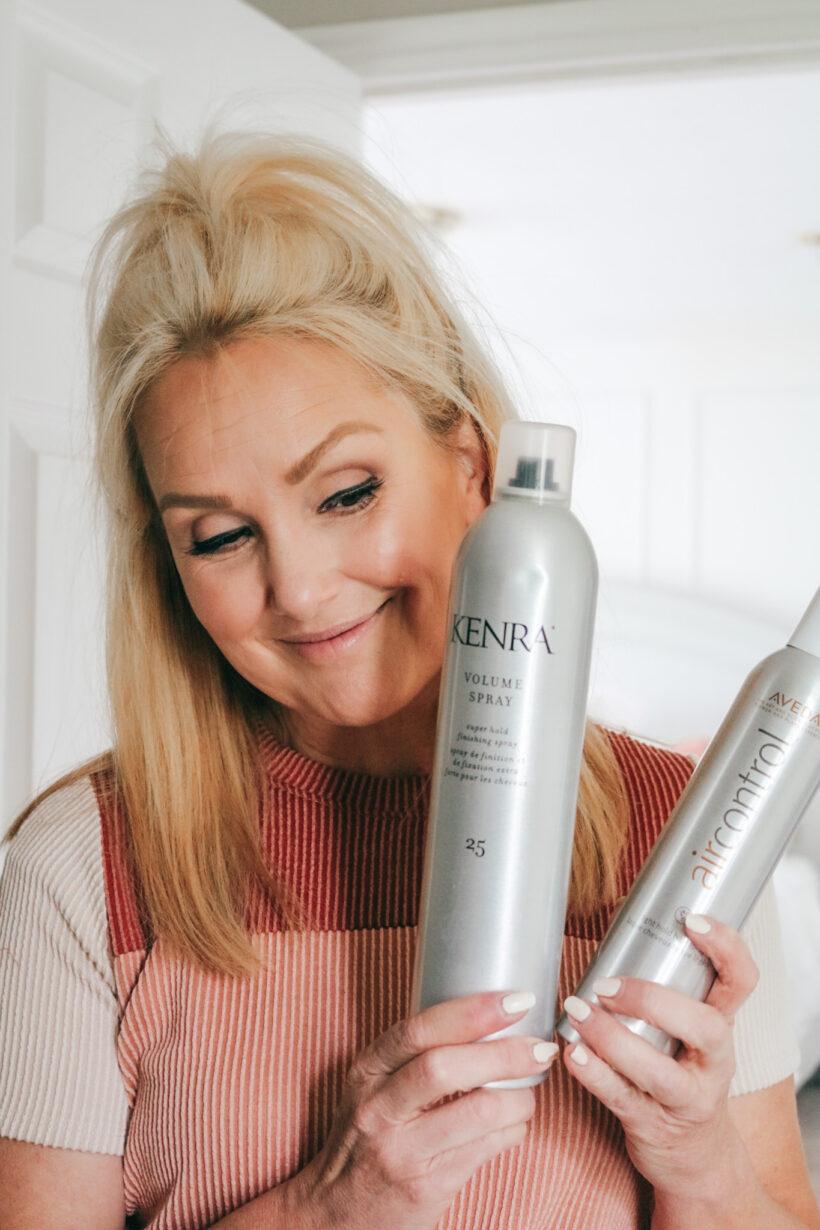 Finally…
I only wash my hair about once a week.  I don't have a problem with oily scalp, so it's easy for me to go that long between washings.
However, I do like to keep it fresh by using a good dry shampoo.
My daughter and I have used many and THIS ONE is by far the best we've tried.

I also love the Texture Spray by the same brand.
It gives my hair some good texture to work with after a fresh shower.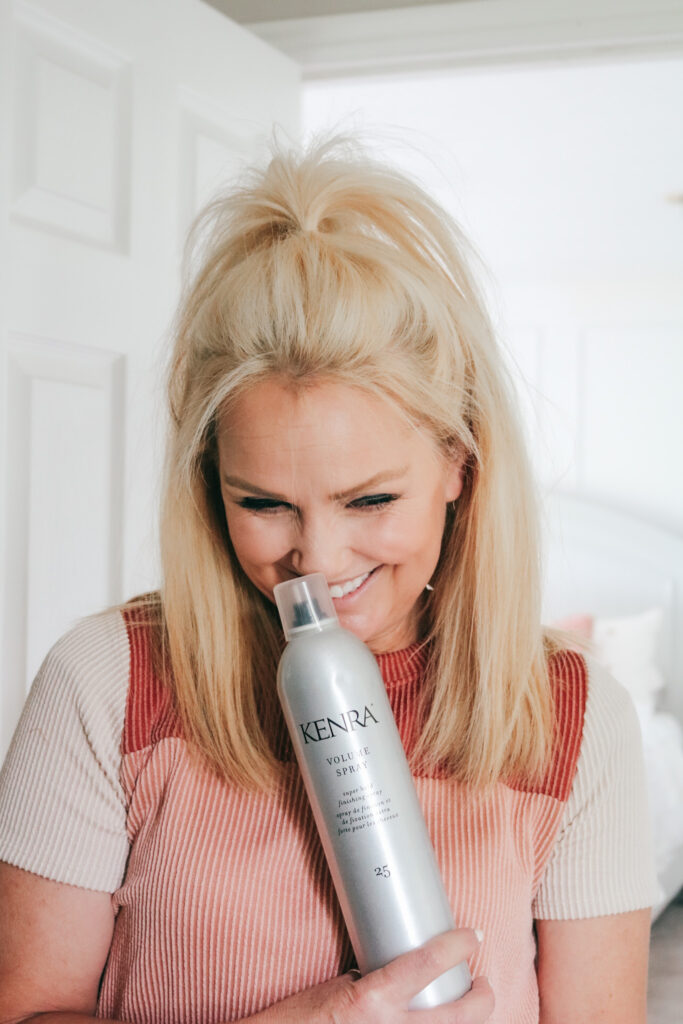 I'm a big believer in BIG HAIR! 🤣
And just because you weren't born with voluminous hair, doesn't mean you can't have volume!!
Thank you so much for being here, I appreciate you stopping by my blog!!
You can also find me on Instagram, Facebook, Pinterest, and YouTube.

More overall beauty tips to look your best HERE.
Fourth of July outfit ideas HERE.