WHAT TO WEAR WITH CAMO PANTS…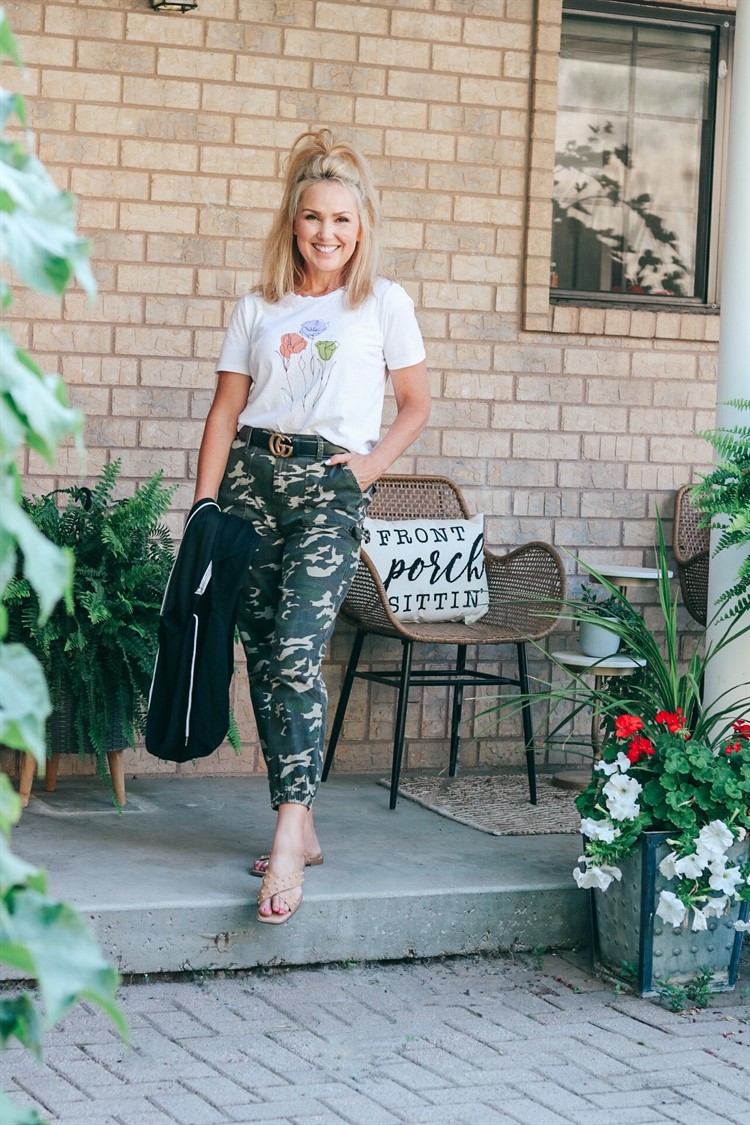 Today, I am sharing some ideas of what to wear with camo pants.
I remember back in the day when I had no idea what to wear with camo.
I thought the only color was BLACK!!!
How boring!!
These ideas are all taken from a reel I posted on Instagram @cammishappyplace.
But without a long, drawn out description of each look I'll keep it simple.
Here are some colors you can absolutely wear with camo:
All neutrals, including black, white, gray, brown and beige
Navy/royal blue/chambray
Pink
Bright yellow
Orange/rust
Red/burgundy
The camo pants that I am wearing are The Women's Jogger With Elastic Hem by Royalty For Me Jeans.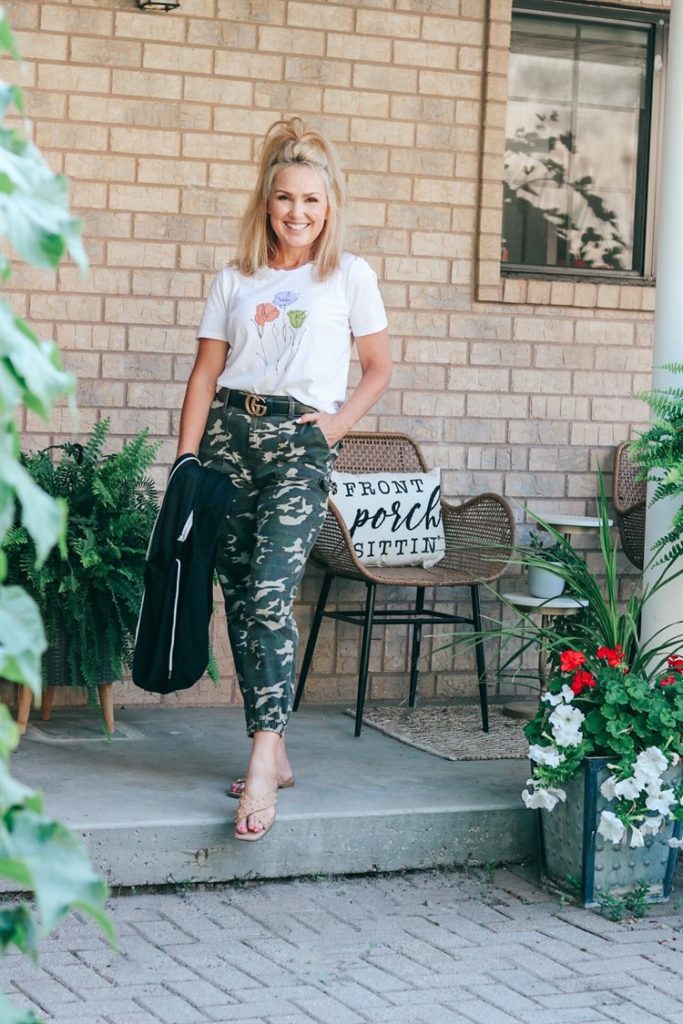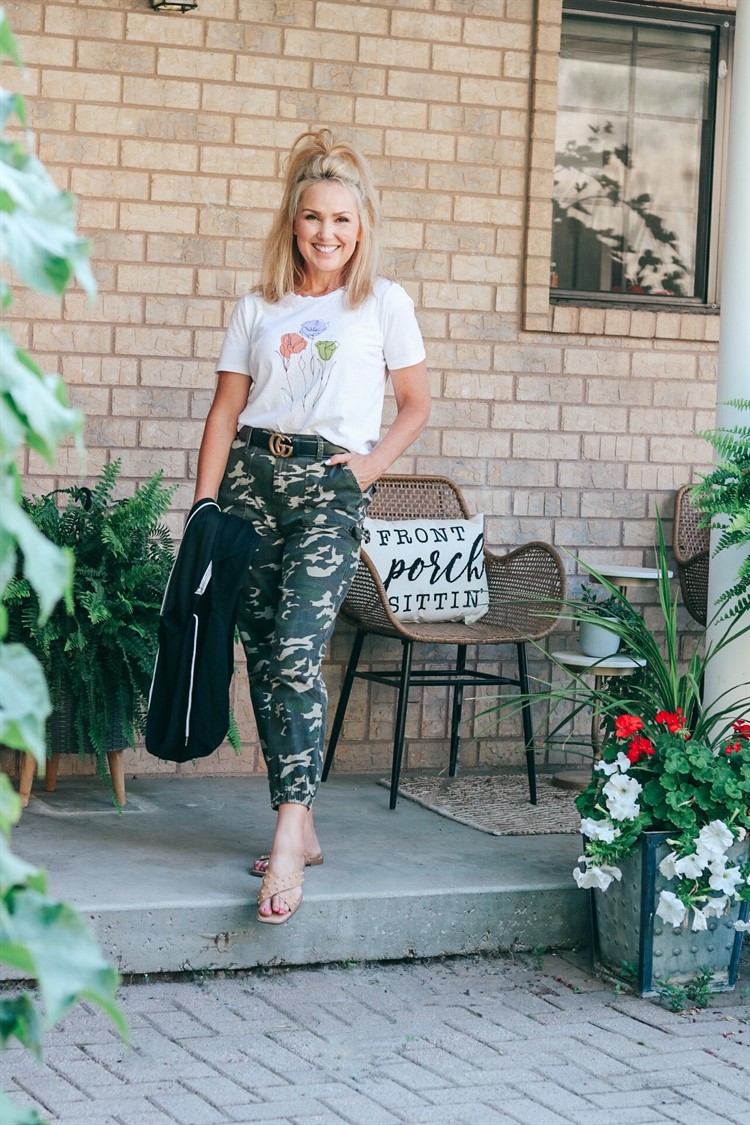 They are a "carpenter" type pant with the hammer holder, you know what I'm talking about?
Yes, those are coming back, ya'll!!!
What colors to wear with camo.
A red top, casual or even more dressy.
A black top, always classy and looks great.
I also really love the Brigitte Brianna Hudson Top in black, which is what I wore in my reel on Instagram.
You can use my code CAMMI10 at any time and on anything on that website.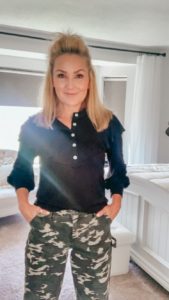 Everyone has some kind of white t-shirt in their closet and that is great to wear with camo.
A chambray shirt to me is a neutral.
Any gray top will do, but add a little daisy and a greeting and it just makes me happy!
An unexpected color that really pops against the camo is an orange or rust color!
Another just as bold color to wear with camo would be pink!
Have you ever worn pink and camo together?
It's some unexpected fun!!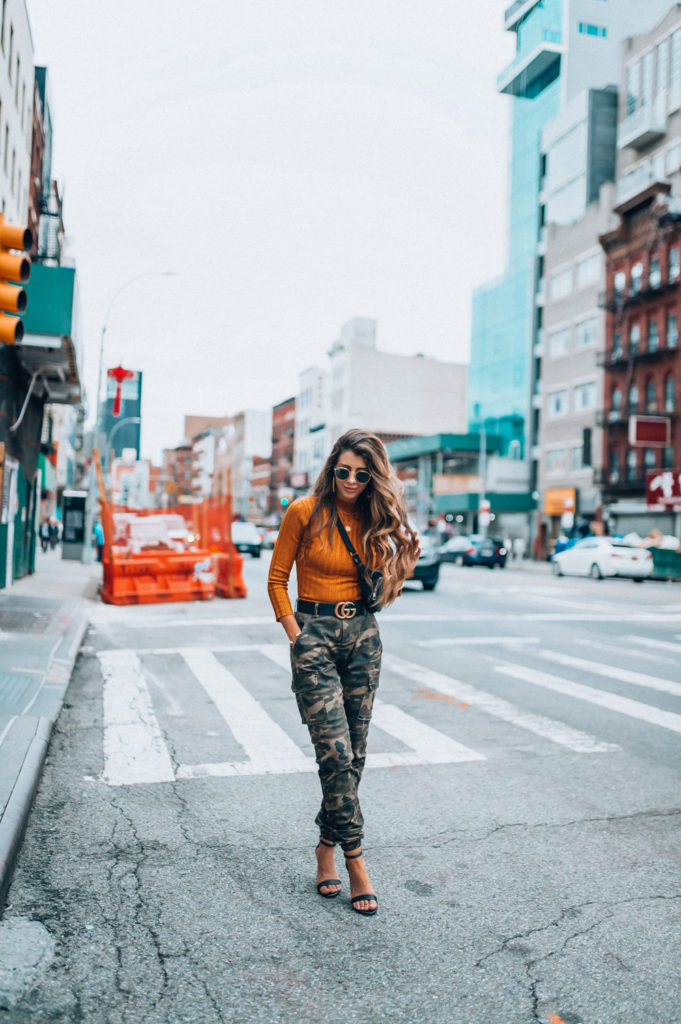 |  source  |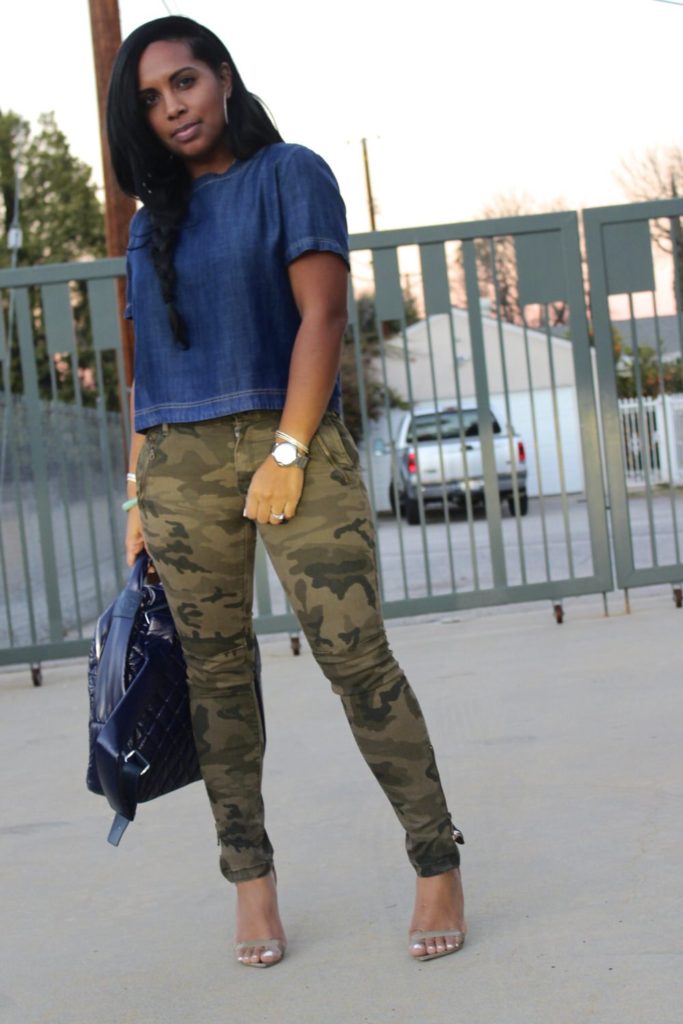 |  source  |
I hope this helps you next time you don't know what to wear with camo!
And I encourage you to step beyond the neutrals and go a little crazy, you might just love it!
Thank you so much for being here, I appreciate you stopping by my blog!
You can also find me on Instagram, Facebook, Pinterest, and YouTube.

Looking to lose a few pounds? THIS will change your life!
Planning a cruise? Pack using THIS checklist!