7 Days of Teacher Clothes – Day 3…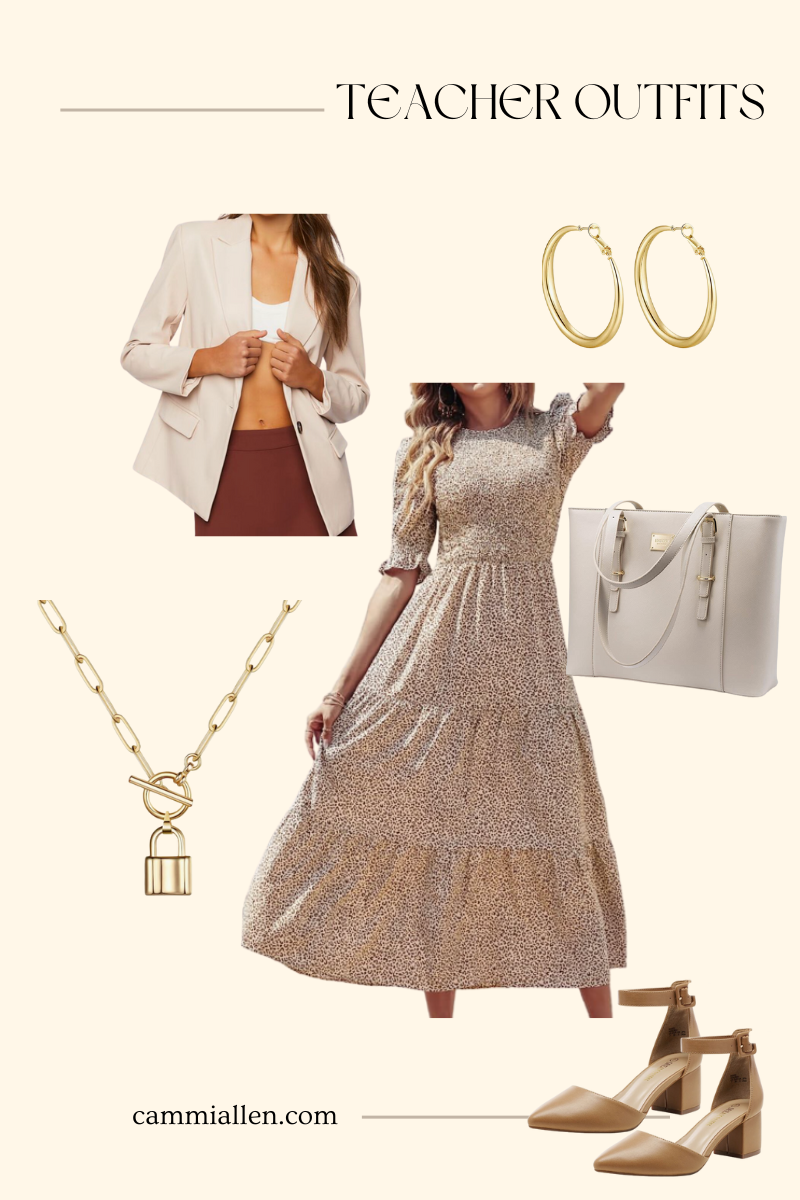 Today's teacher clothes includes one of my favorite looks ever!!! MONOCHROME!  And white, no less! I think white is perfectly appropriate for the colder months just as it is for the warmer months.  AND… here's the kicker. It doesn't have to be white! I want to inspire you to choose similar options from your own closet.  If you have something that's similar but blue… go with an all BLUE monochrome outfit!
Monochromatic teacher clothes all year round.
I've seen denim on denim.  I've seen head-to-toe black.  All beige really makes a pretty statement. It's a beautiful balance of laid back and polished no matter what color you choose!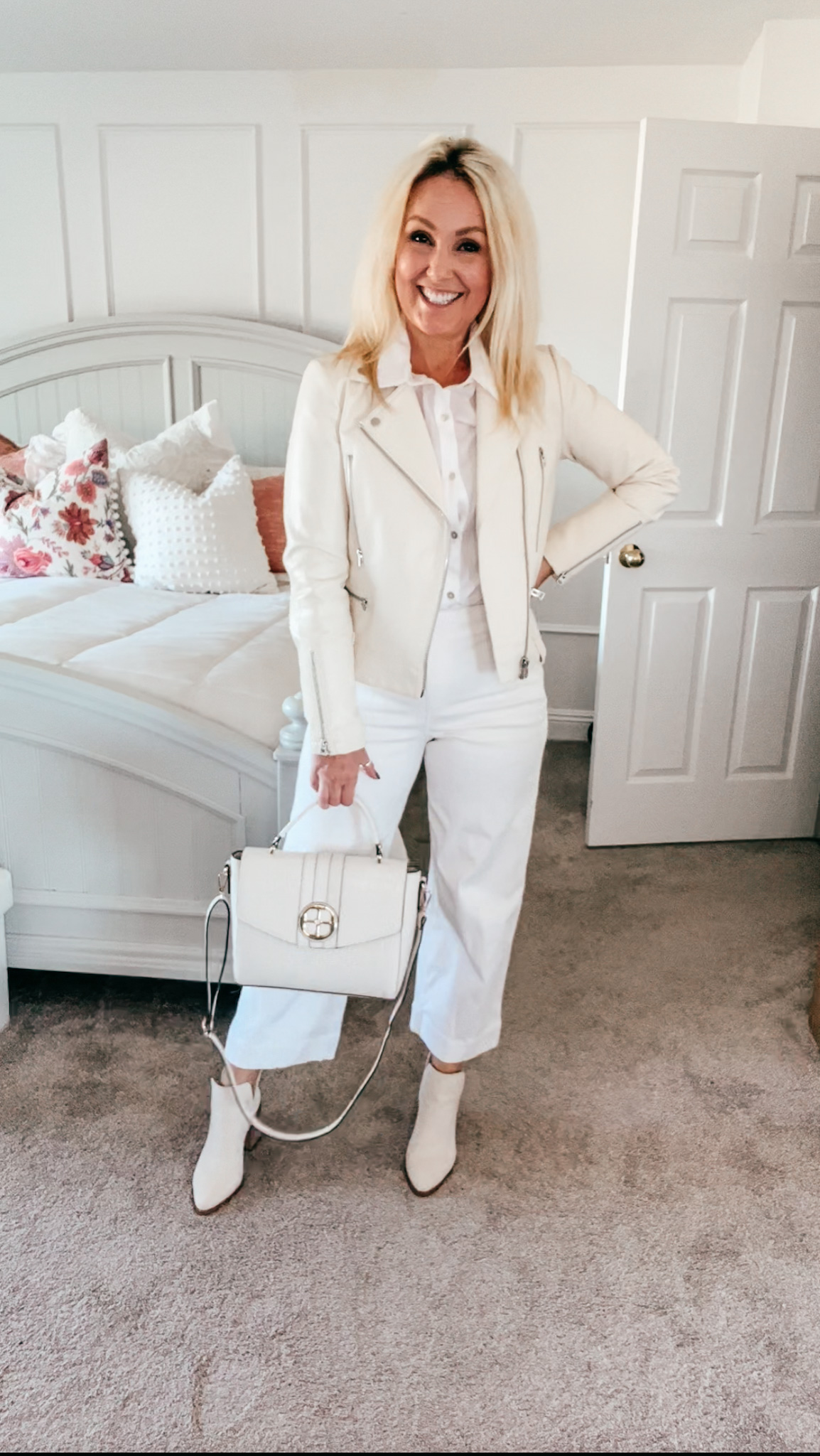 wide leg pants  |  button up shirt – similar   |  moto jacket – similar  |  booties  |  bag 
Let me tell you about these Spanx wide leg pants. In 4 short words… they are the BEST!! They have stretch to them, they look great on every body type, and they come in other colors! Not convinced?  Here are more ways to wear them. In my opinion, white can be worn all year round! They do run small, so size up one size for comfort. I've linked similar options for the white button down and moto jacket as mine are both sold out.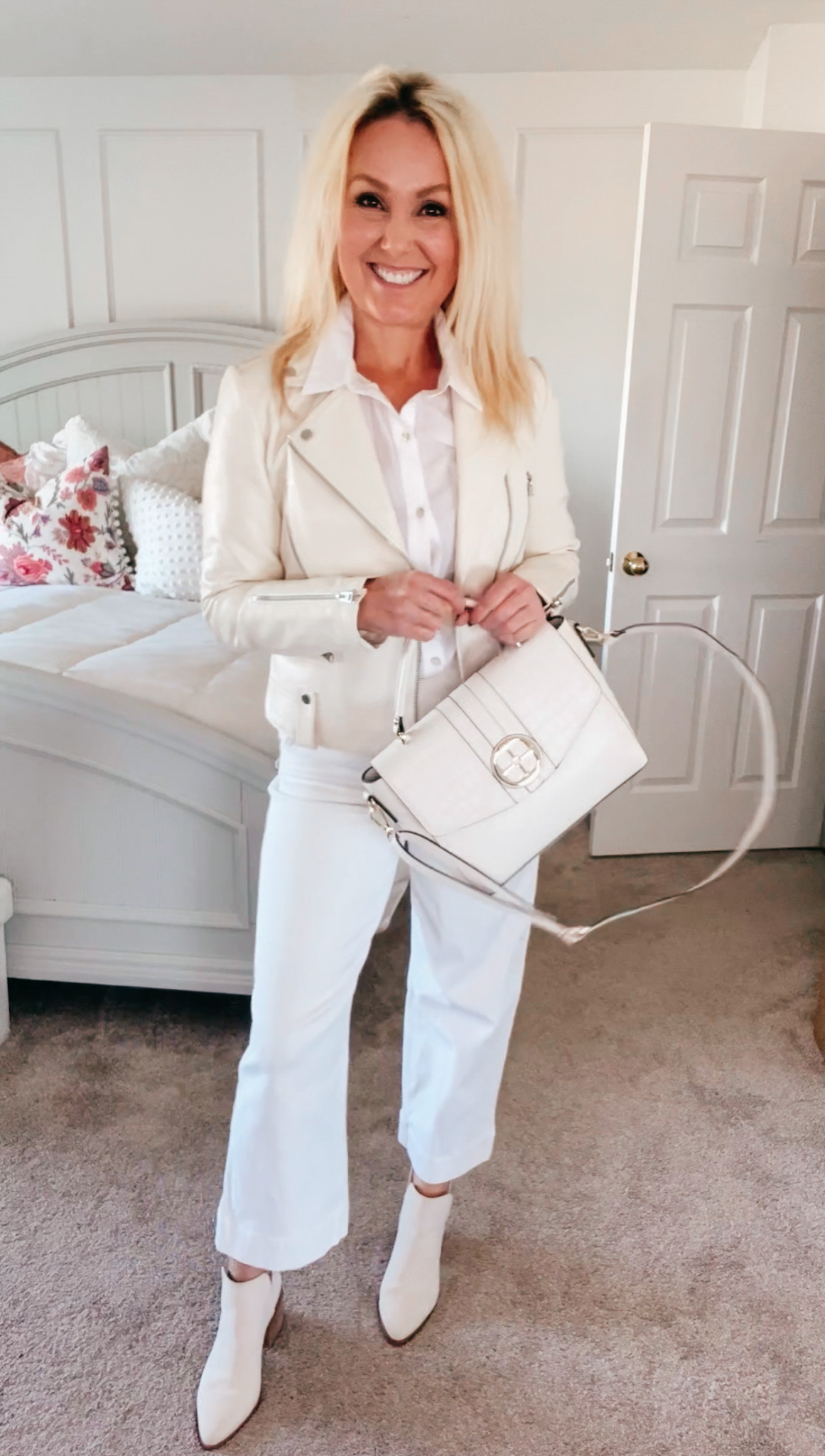 How to put together a monochromatic outfit.
This is pretty simple.  Pair your pieces with different shades of the same color. Don't be afraid to add a tiny pop of print or color, for example, leopard flats or red earrings. I went back through my camera roll and found some photos of similar outfits following the monochromatic theme.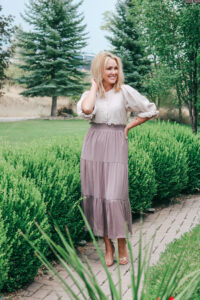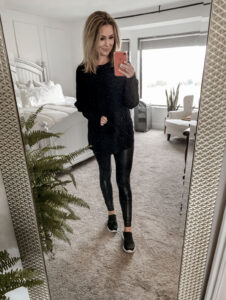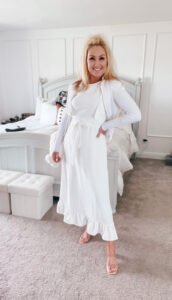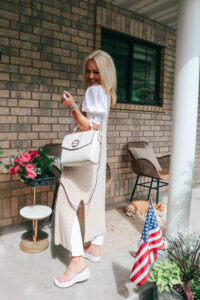 You can see I lean toward whites. 😉
More outfits
Here's an all black option.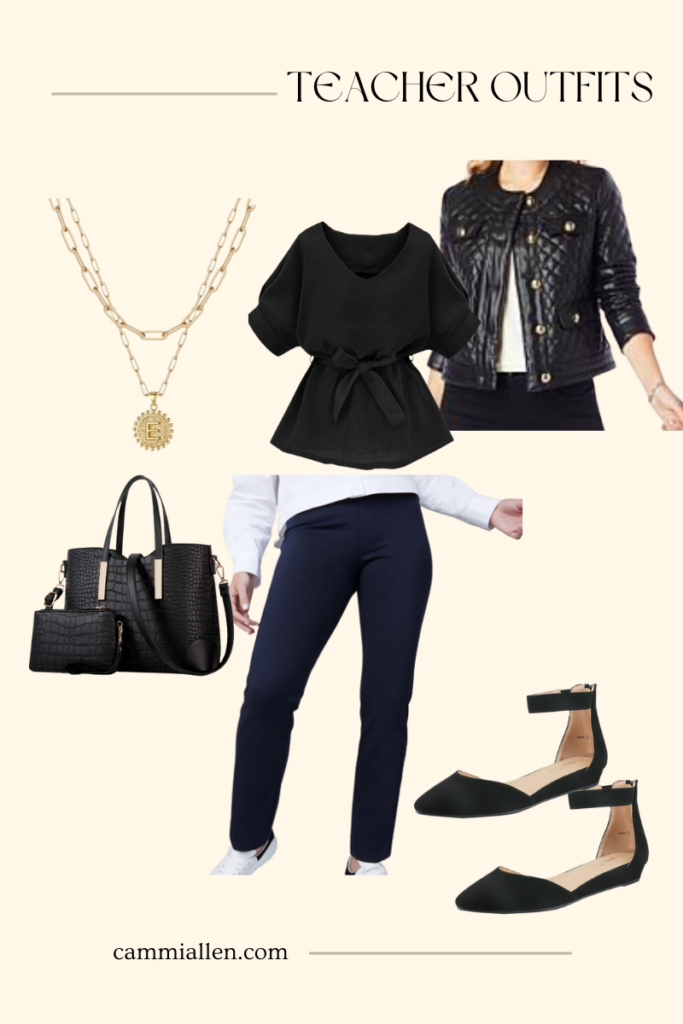 top  |  perfect pant  |  quilted jacket  |  flats  |  bag  |  necklace 
How about the denim on denim look?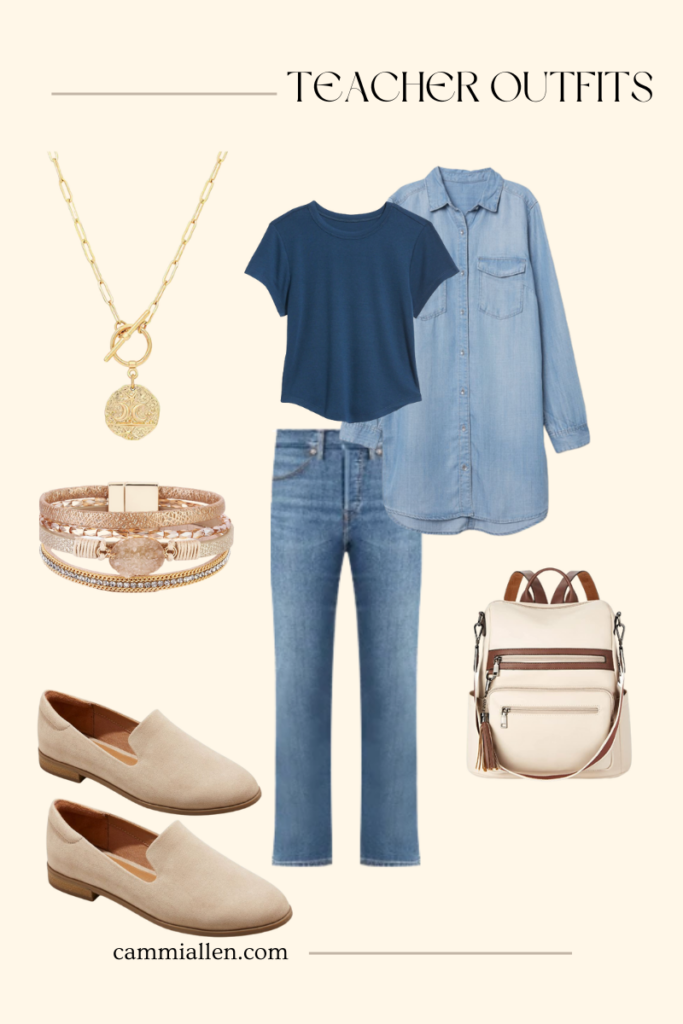 jeans  |  tee  |  denim shirt – worn open |  shoes  |  bag  |  bracelet  |  necklace 
I think this one is my favorite!! I have this dress in 3 different colors and cannot say enough good things about it!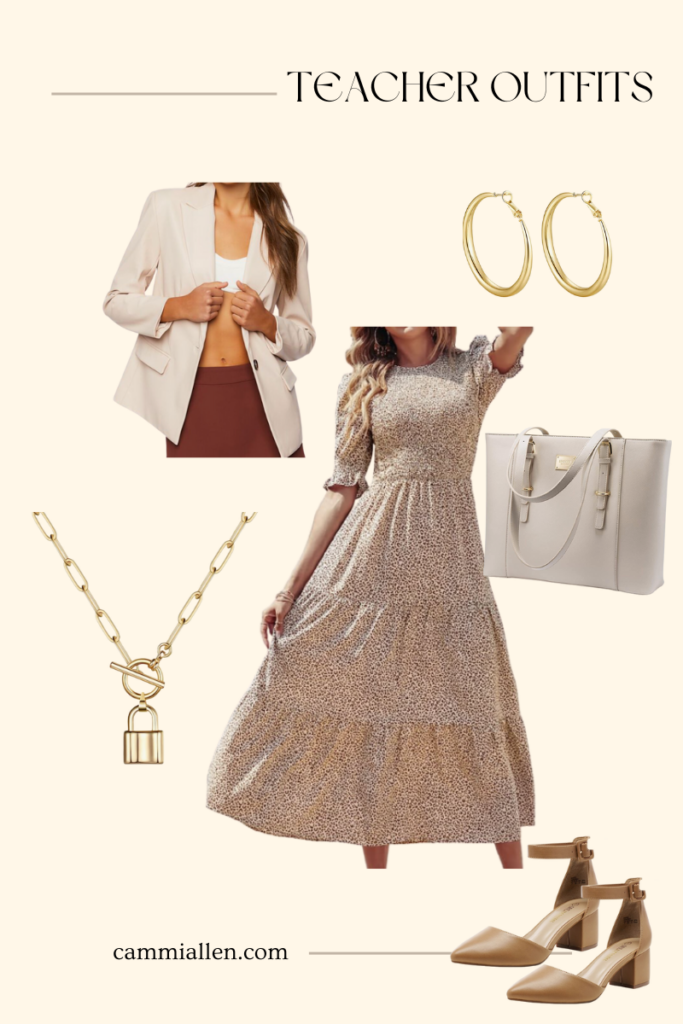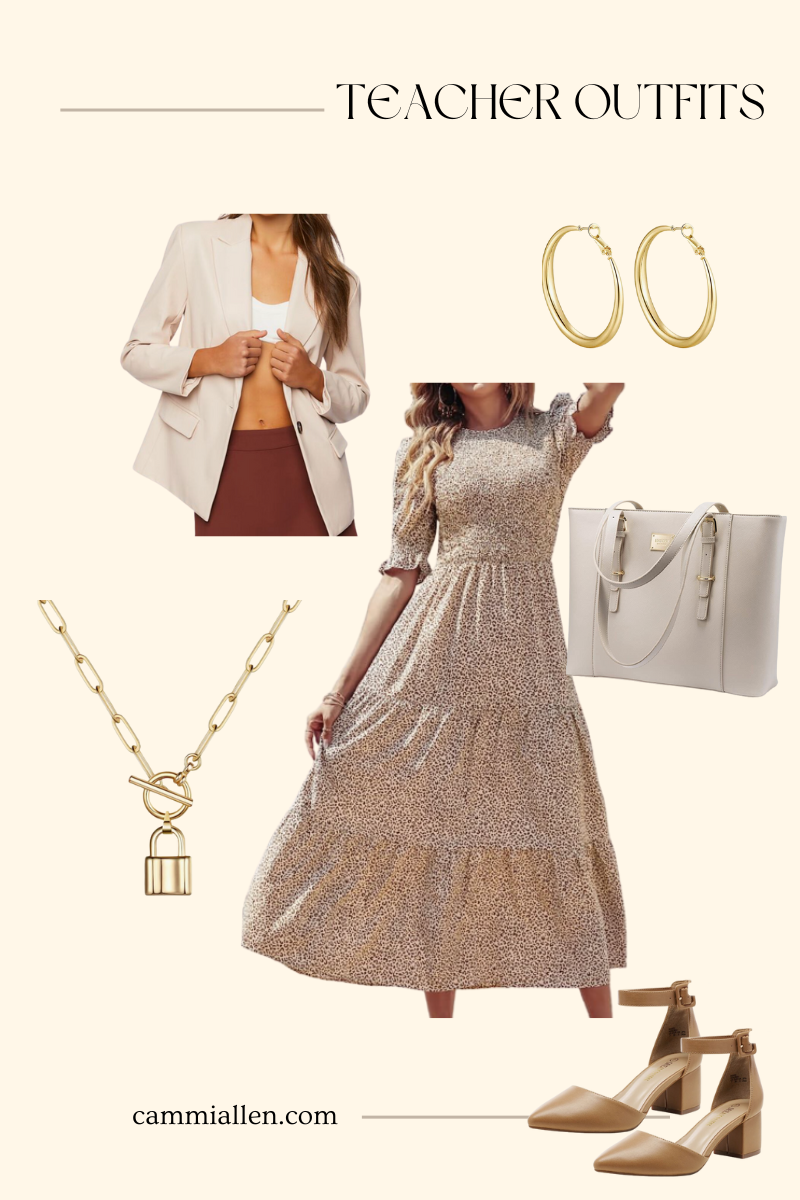 dress  |  faux leather jacket  |  shoes  |  bag  |  necklace 
Be sure to check out Day 4 HERE!
And if you missed Day 2 click here.
Thank you so much for being here, I appreciate you stopping by my blog!!
You can also find me on Instagram, Facebook, Pinterest, and YouTube.

Make the best roasted pumpkin seeds for your family this week!
Warning: big hair coming at ya on this post!