Jeans For Women Over 50… The Flare Leg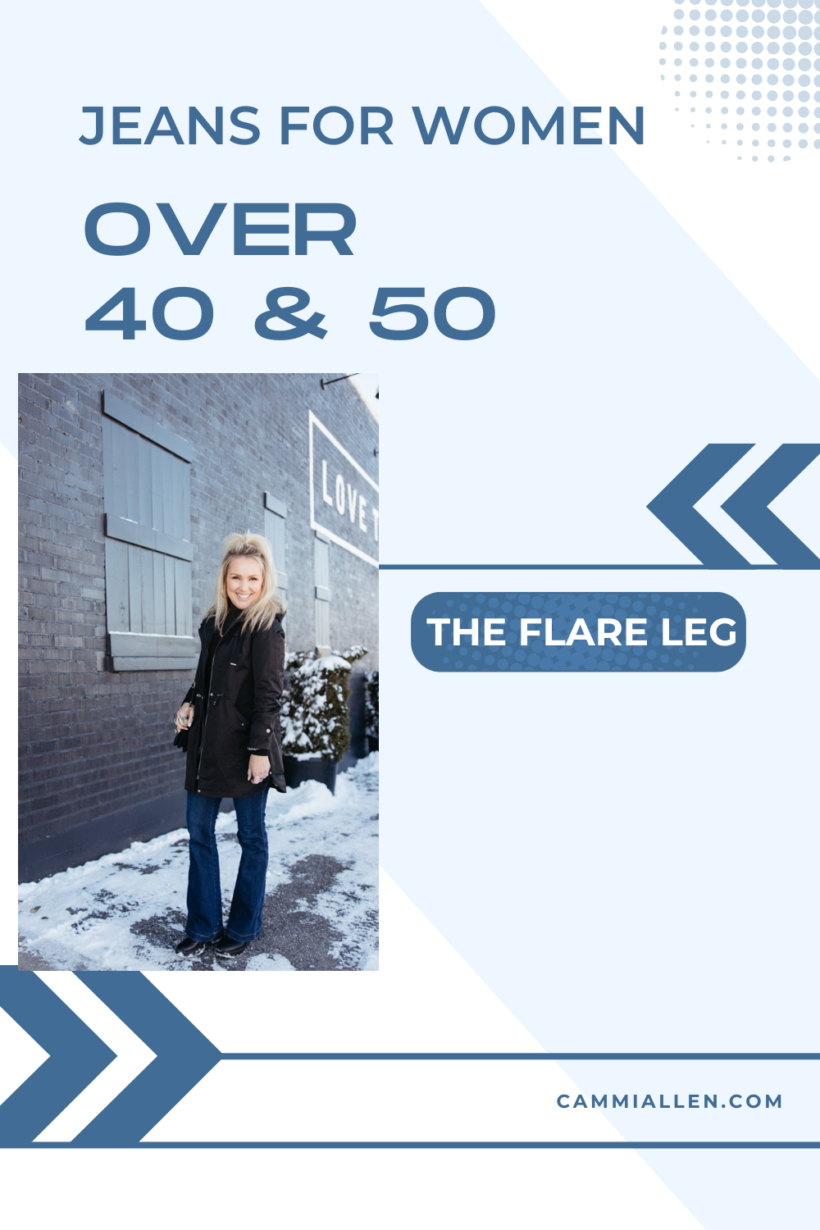 Today I am sharing more of my favorite jeans for women over 50. Flare leg jeans really resonate with some of us midlifers, but sometimes older women are hesitant to buy them; thinking they might not fit their body or their style.
Well, I have great news if you are in the latter category! In my opinion, these jeans look great on all body types!
So if you love jeans, let me help you find some flare leg jeans that you love!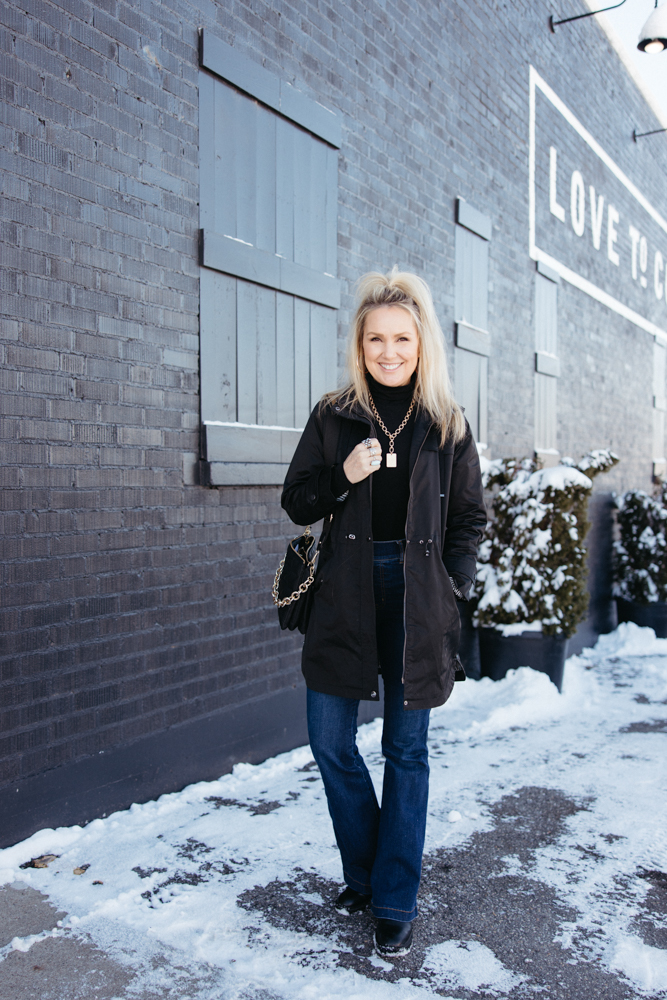 Jeans for women over 50
My favorite flares *hands down* are the Spanx Flare jeans.  This is a classic blue wash in the Midnight Shade and I'm wearing a size medium.
**Spanx has generously offered a code for my readers CAMMIXSPANX which can be used on any order to get 10% off!!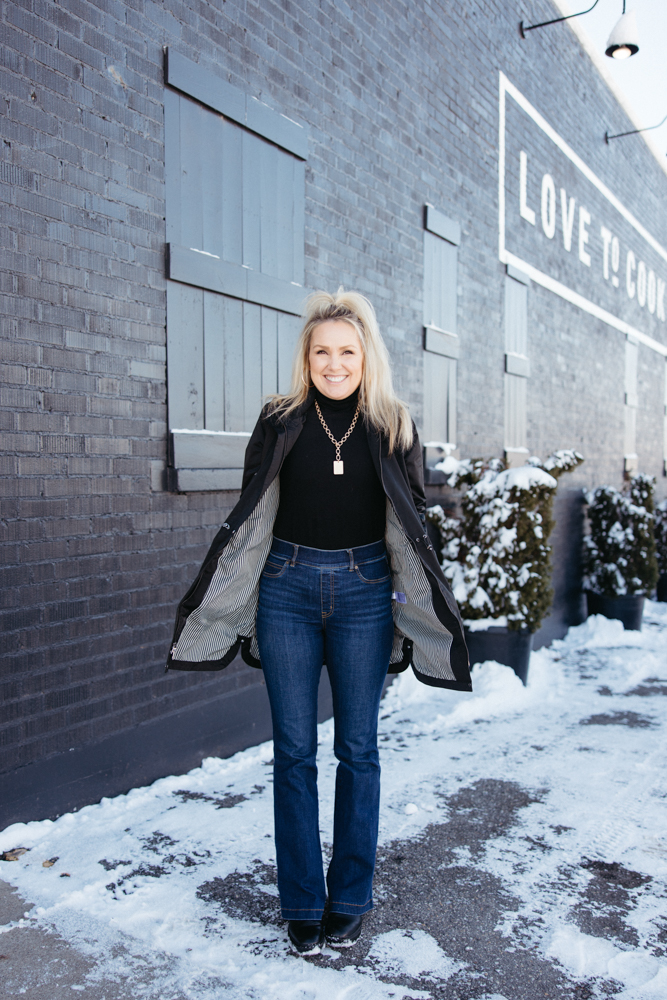 jeans  |  turtleneck  |  rain jacket  |  necklace  |  boots-similar
Here's why I love them.
First, they are the perfect vintage jean. They suck you in at the waist, fit nicely through the thighs, and then have the most perfect flare around the calves and ankles.
Second, they come in tall sizes and petite sizes.
Third, they are QUALITY!!! These are not chintzy, cheaply-made jeans.  You will keep them and wear them for many years.
Fourth, they have free shipping and free returns so if you aren't happy with the sizing or fit of the denim, you can return them and get a pair that fits – super easy!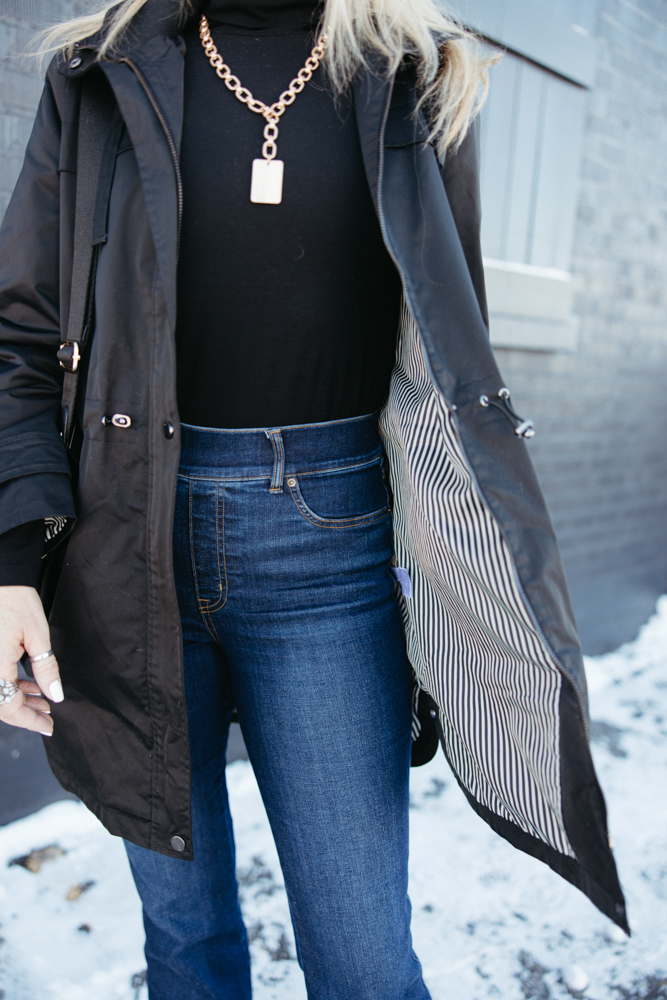 A note about sizing
Like I said earlier, these will hold you in. They are made to help you look fabulous!!
That being said, you may have to do a little shimmy to get them on.
THIS IS NORMAL!
But once they are on, you will love how they look.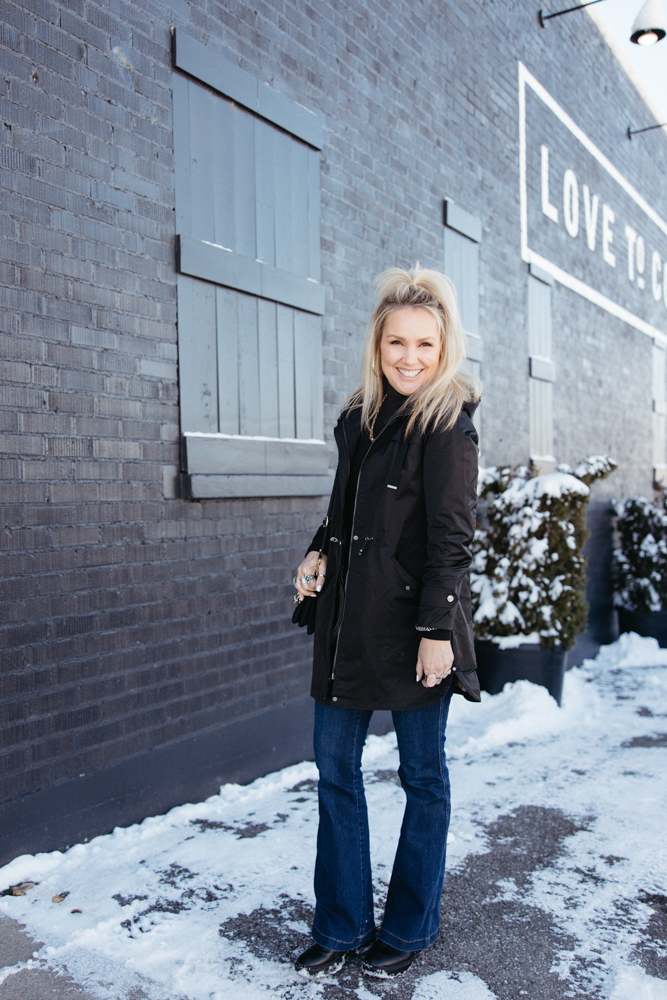 Also, they do run long in the length.  I am just under 5'7″ tall and I'm wearing the medium in the regular length. Sometimes my tall friend says that she doesn't even buy the tall! So be sure to check your size from the inside crotch seam of your pants and compare it to the size chart on the website.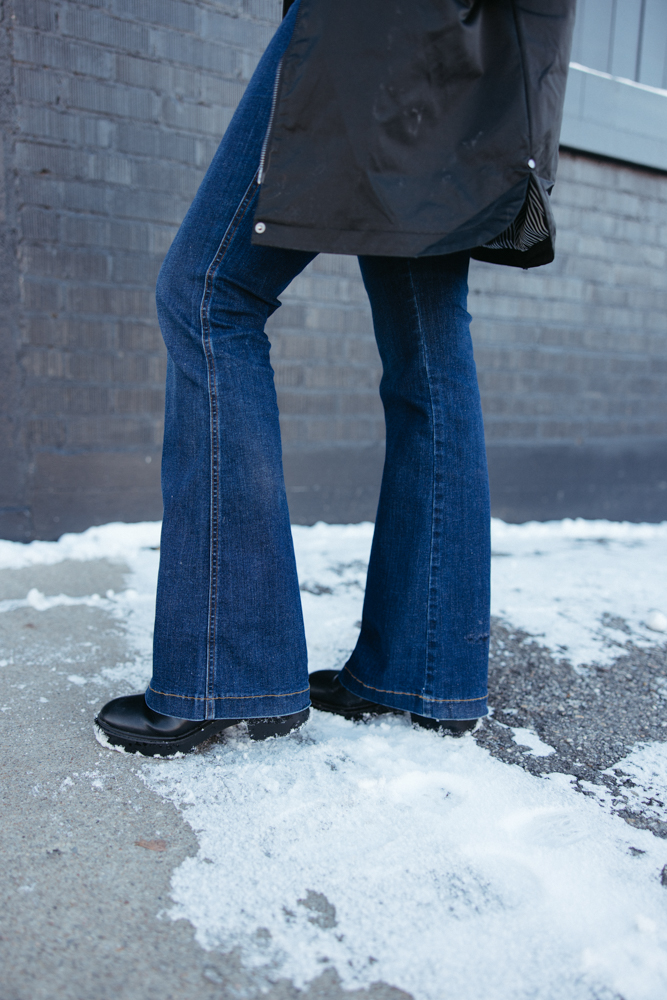 This pair of flares below is perfect for work or whenever you need a great looking pair of black pants.
It has a pull on design just like the denim above has and the fit is soo good. I am wearing a medium in these also.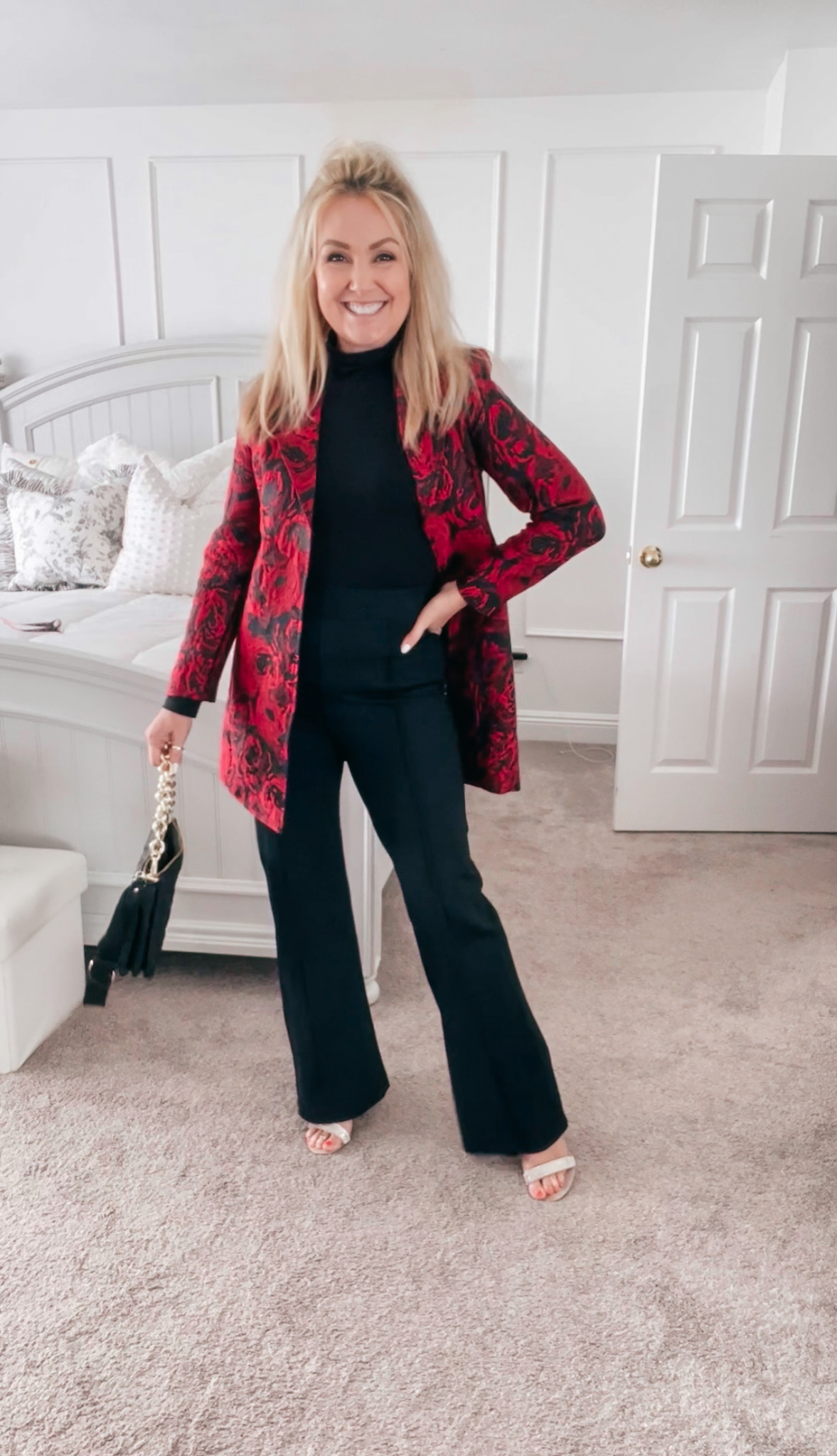 pants  |  sandals  |  turtleneck  |  jacket  |  similar bag
These are a full-length pant and are made to wear 3-4″ heels with. They have good stretch and nice seam detail that runs down the front of the legs.
Check out the detail HERE.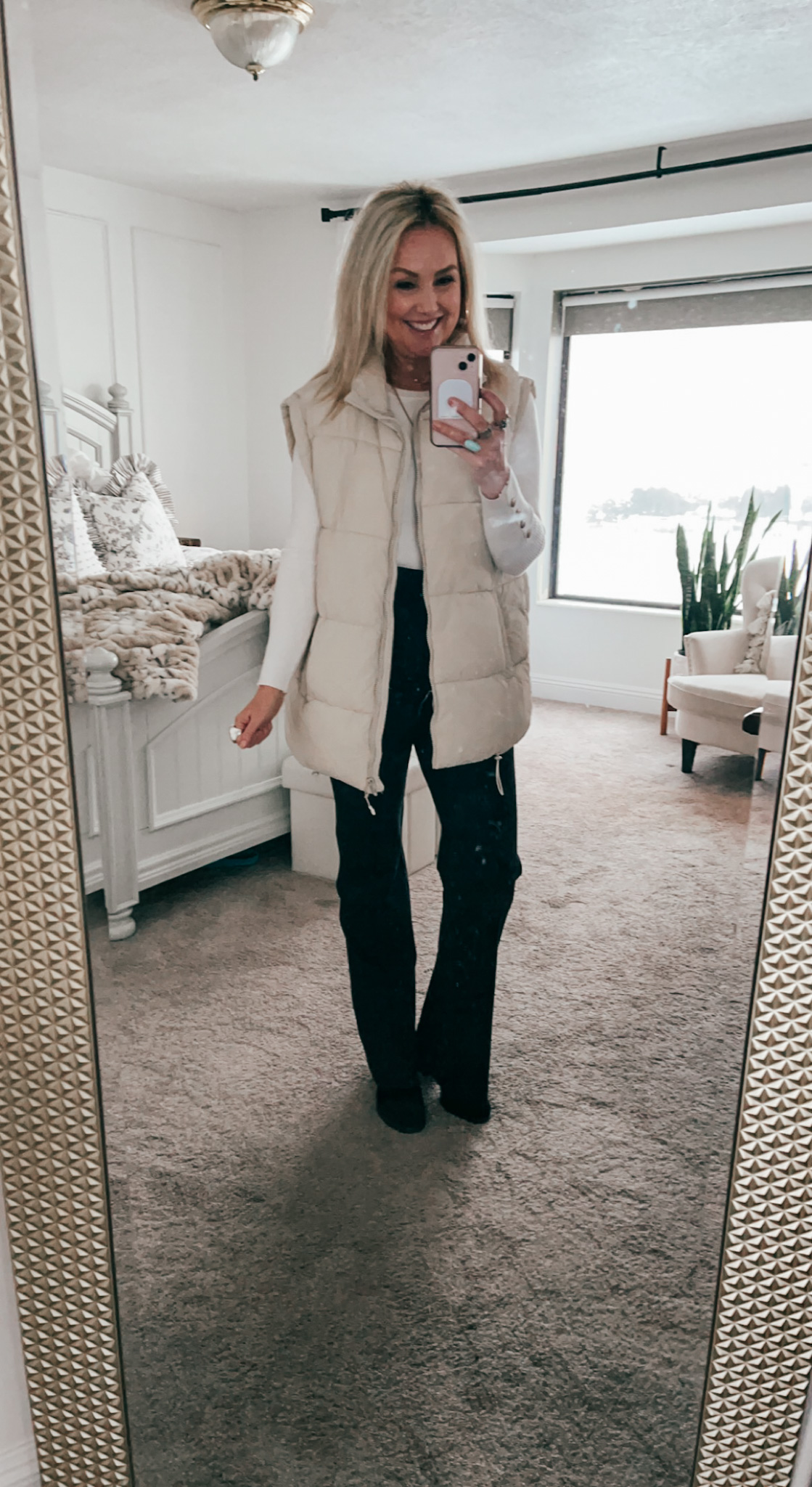 pants  |  boots  |  cream sweater  |  vest – similar
I love them!!
They make your legs look so long!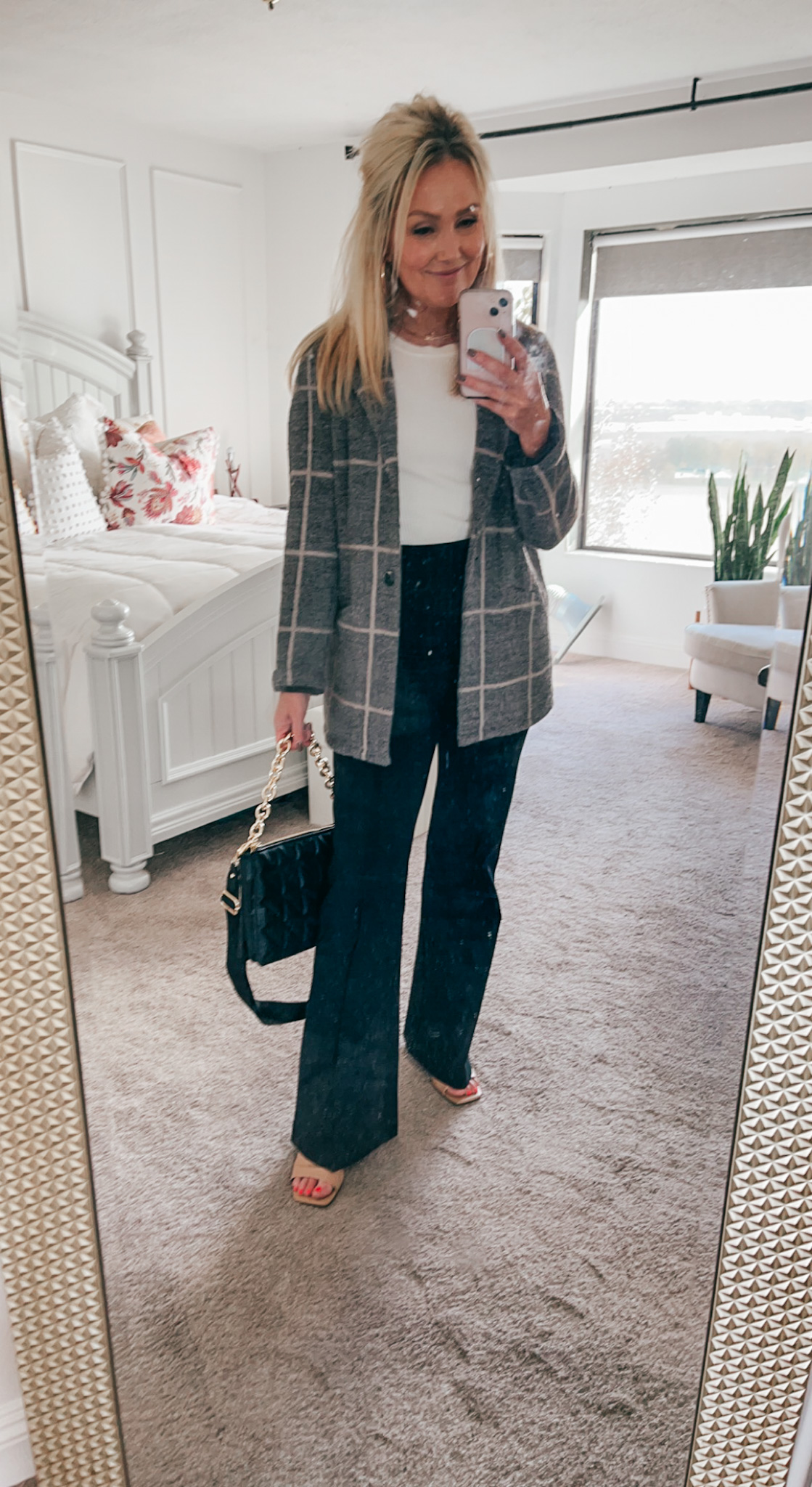 pants  |  sweater  |  blazer jacket   |  shoes
The Baby Flare
If those are a little much for you, how about giving the High Rise Everyday Soft Denim Flare jeans a try? These don't flare quite as much as the flare jeans from Spanx but you still get the elongated look.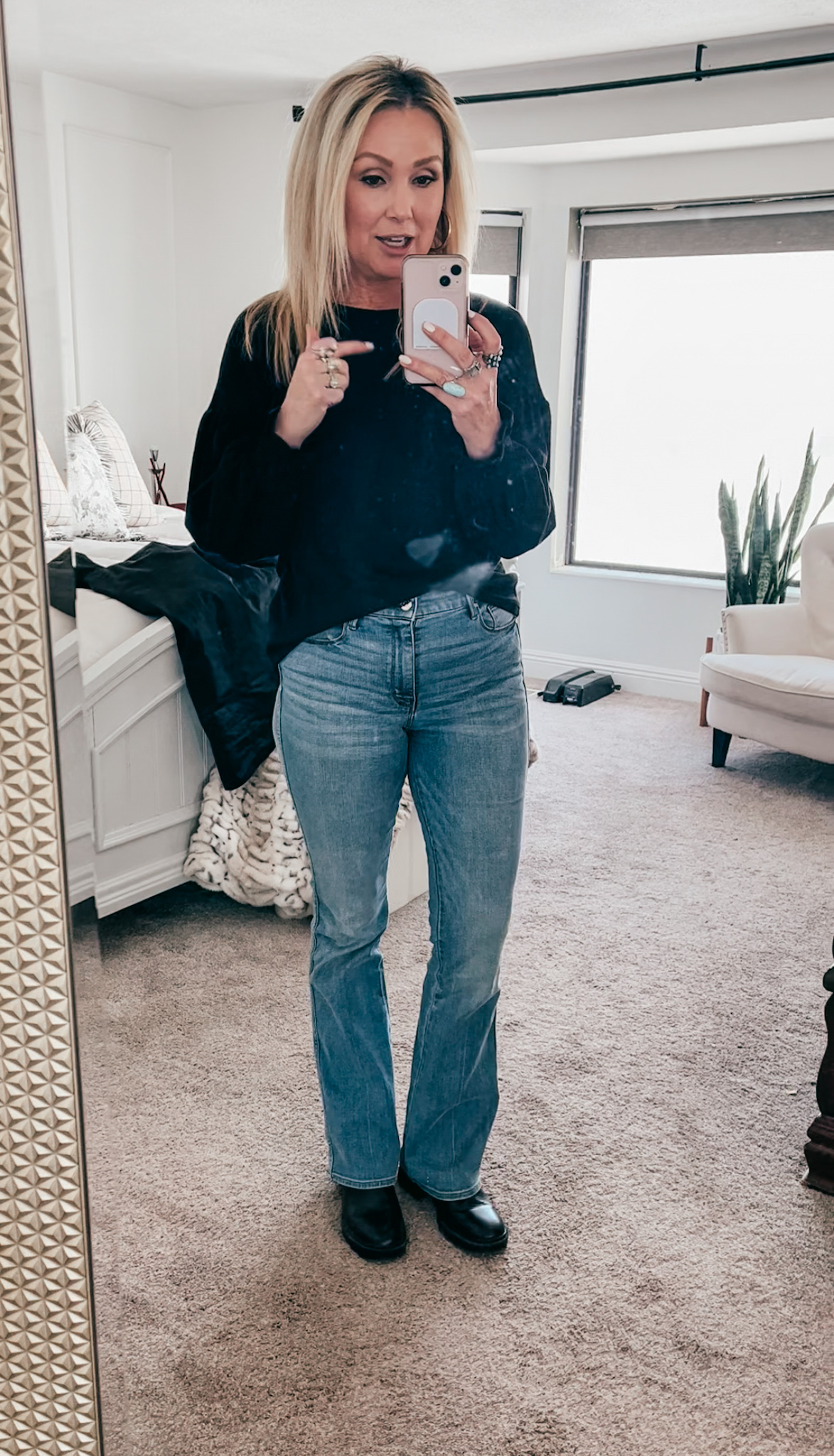 jeans  |  black top  |  boots – similar
They are a little bit similar to bootcut jeans but are still more of a flare than a boot cut.
By the way, this black top has the prettiest sleeves and cuffs around the wrists!! Definitley don't pass up the chance to grab that!!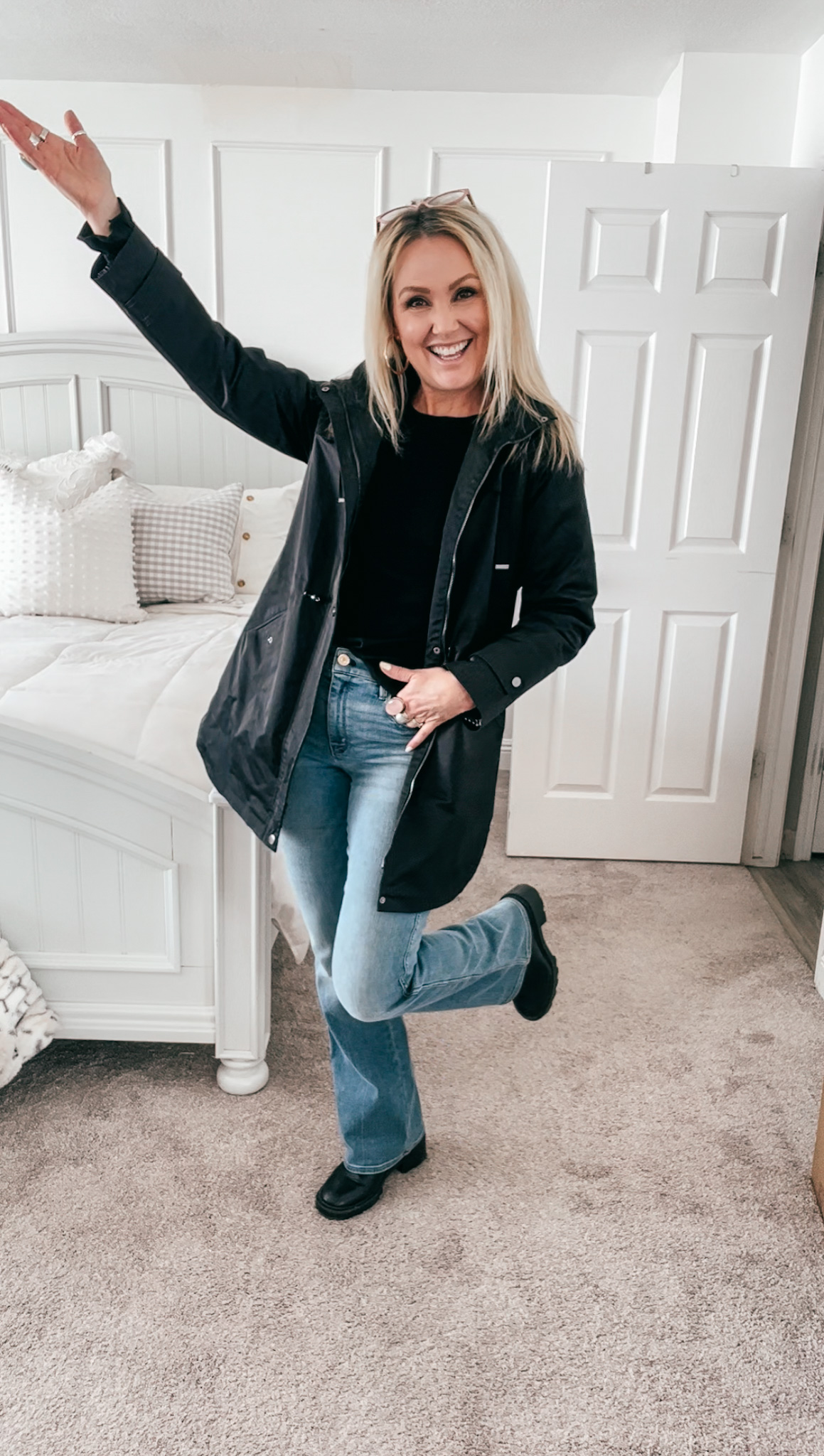 jeans  |  black top  |  rain jacket  |  boots – similar  |  readers  |  earrings 
Which is your favorite?
I hope this little series of "jeans for women over 50" will help you in finding jeans that you love!
Both of these that I've shared are void of distressing which gives them a classy, elevated look that can be worn to work, church, or even on date nights.
Here are a few favorites from my Pinterest board: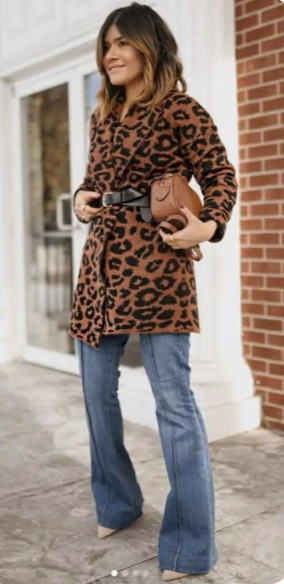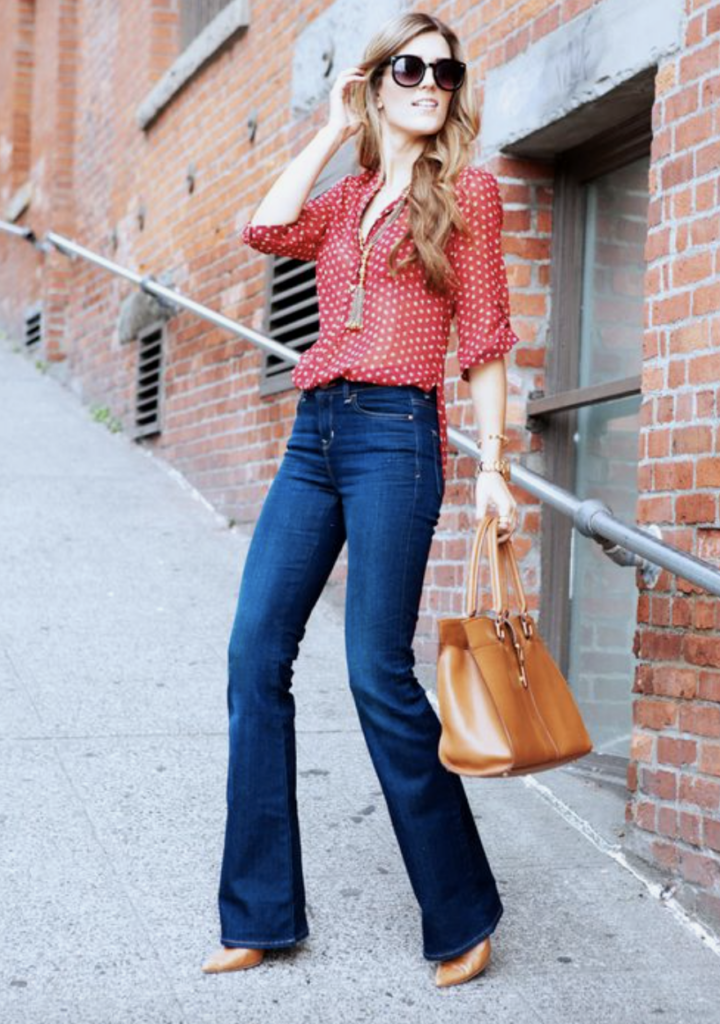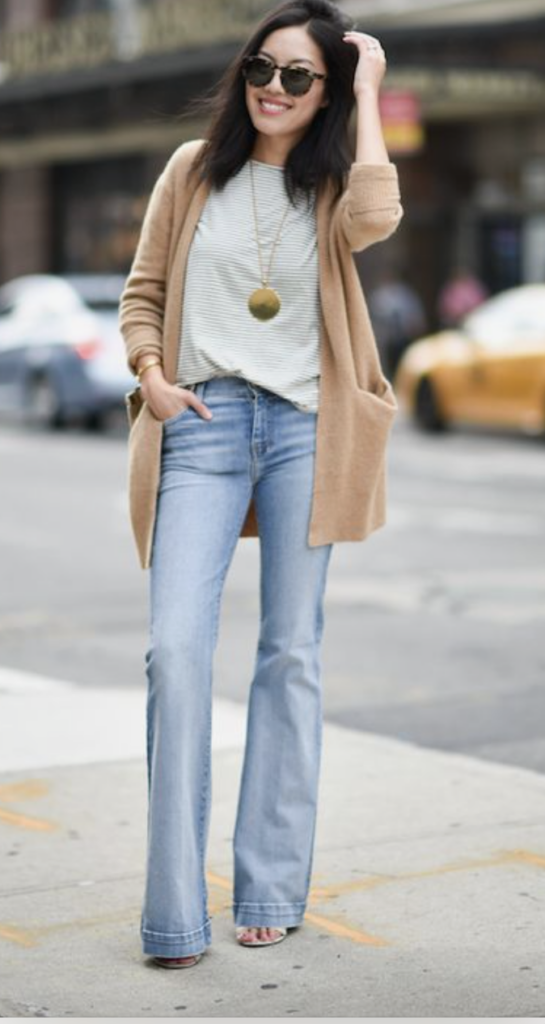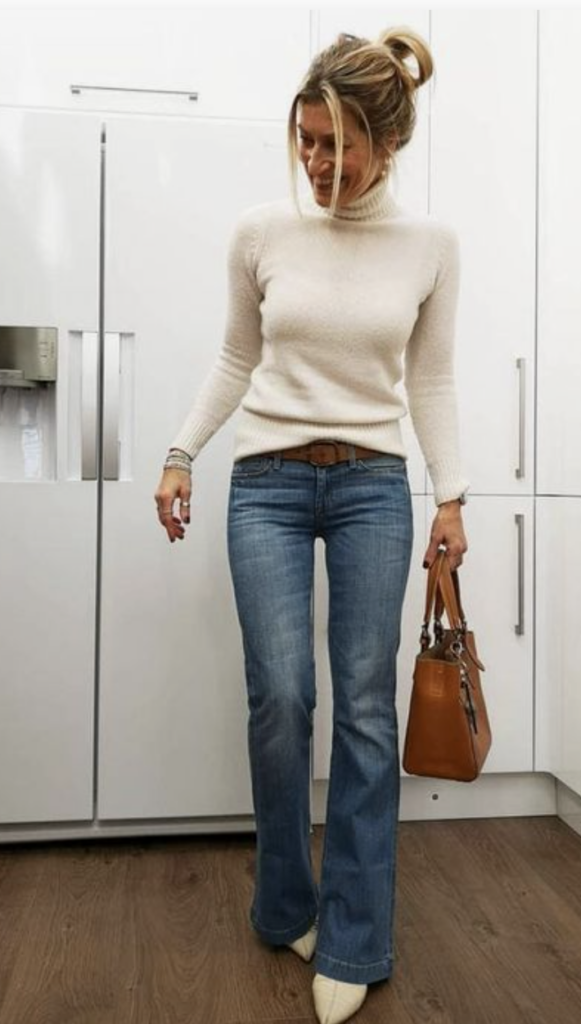 Also, do you wear skinny jeans?
In my opinion, the skinny jean trend is a trend that will be here forever. My favorite pair at the moment are these Laurie Felt Slim Leg jeans. The rise is slightly below the waist and has a great straight leg that fits slim to the leg.
Maybe they will be the next post!
Ok…enough for now!!! 😉
Thank you so much for being here, I appreciate you stopping by my blog!!
You can also find me on Instagram, Facebook, Pinterest, and YouTube.

Speaking of flare jeans… you need the Kick Crop Flare for summer!
Don't know what to wear with wide leg jeans? Here's what!
Get ready for the best Valentines Day with your family!!
This post contains affiliate links.  This means I may earn a small commission if you purchase through my links at no extra cost to you.  Purchases made through affiliate links are greatly appreciated as they help to support the blog and continue its production.  Thank you so much!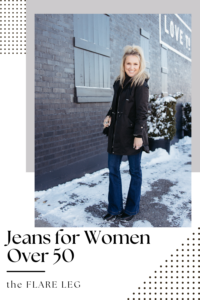 .