Jeans For Women Over 50… The Kick Crop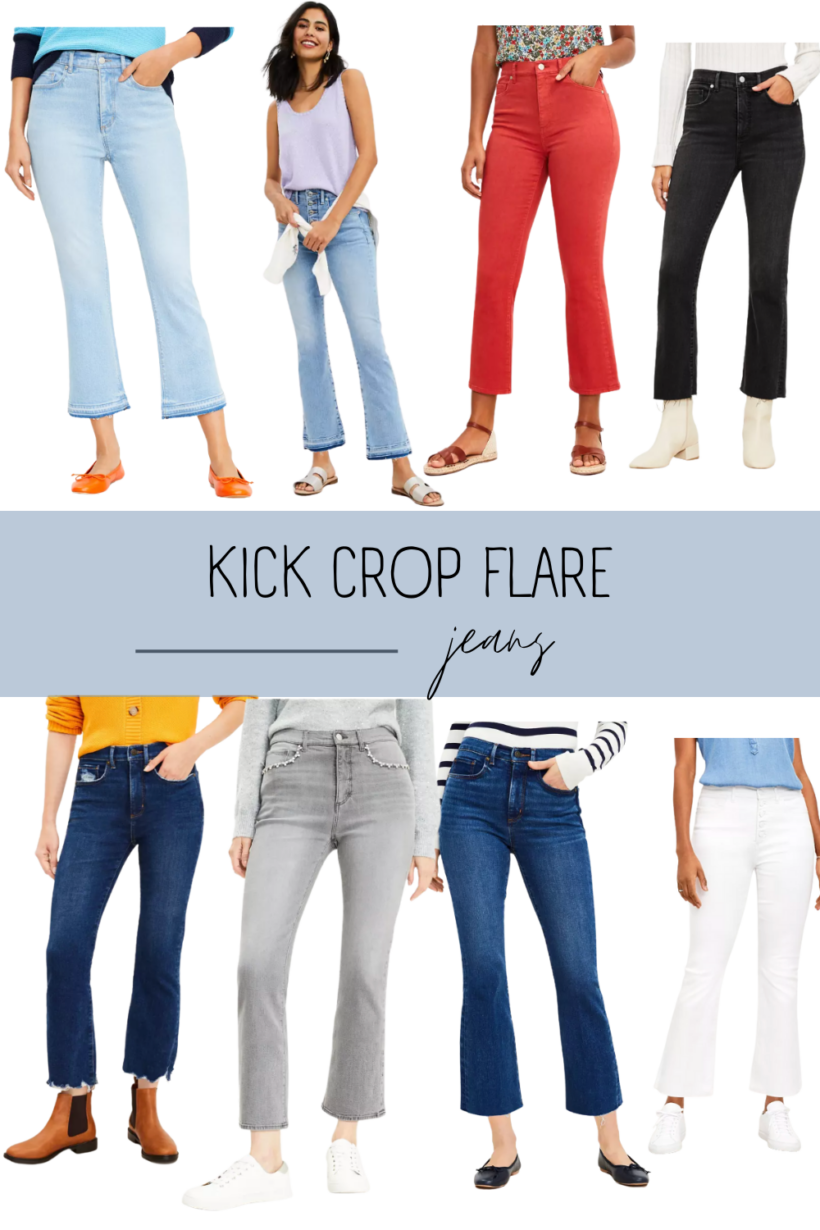 In this post, I am sharing some great jeans for women over 50 that are both comfortable and cute! The Raw Hem Kick Crop jeans from Loft are some of my all-time favorites!!!  Not only are they flattering but they feel comfortable enough to leave on all day! I have consistently reached for these over and over again since buying them last summer. The good news? They are available again this year but in different washes!!!
Jeans for women over 50
I believe that not only are these jeans great for older women, but they are fabulous on young ladies as well! They cover the entire spectrum.
They are just
GOOD.
JEANS.
Here are a few ways to wear these jeans.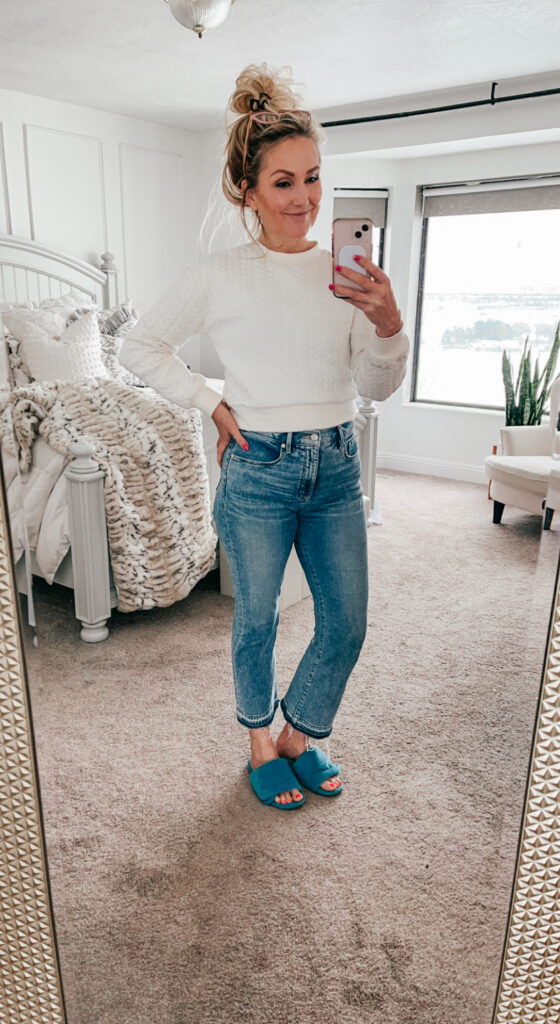 The Kick Crop Jean
Kick crop jeans should fit snug through the hips and thighs and then have a slight flare above the ankle.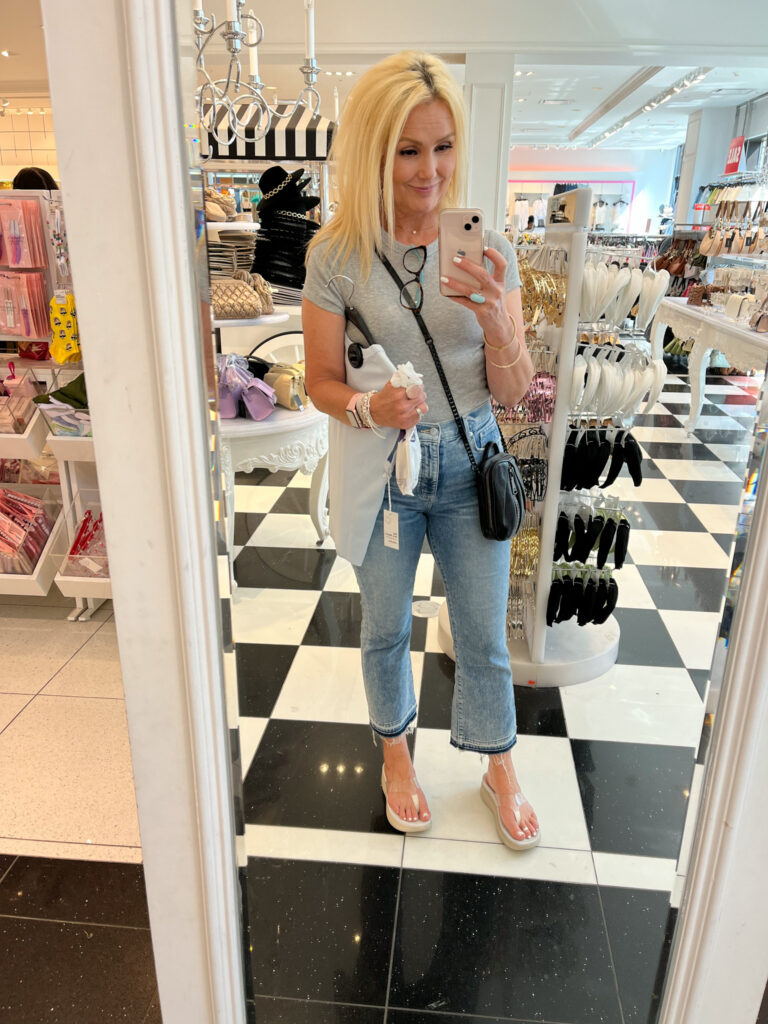 I love the raw hem at the bottom. It gives these jeans a rough, edgy vibe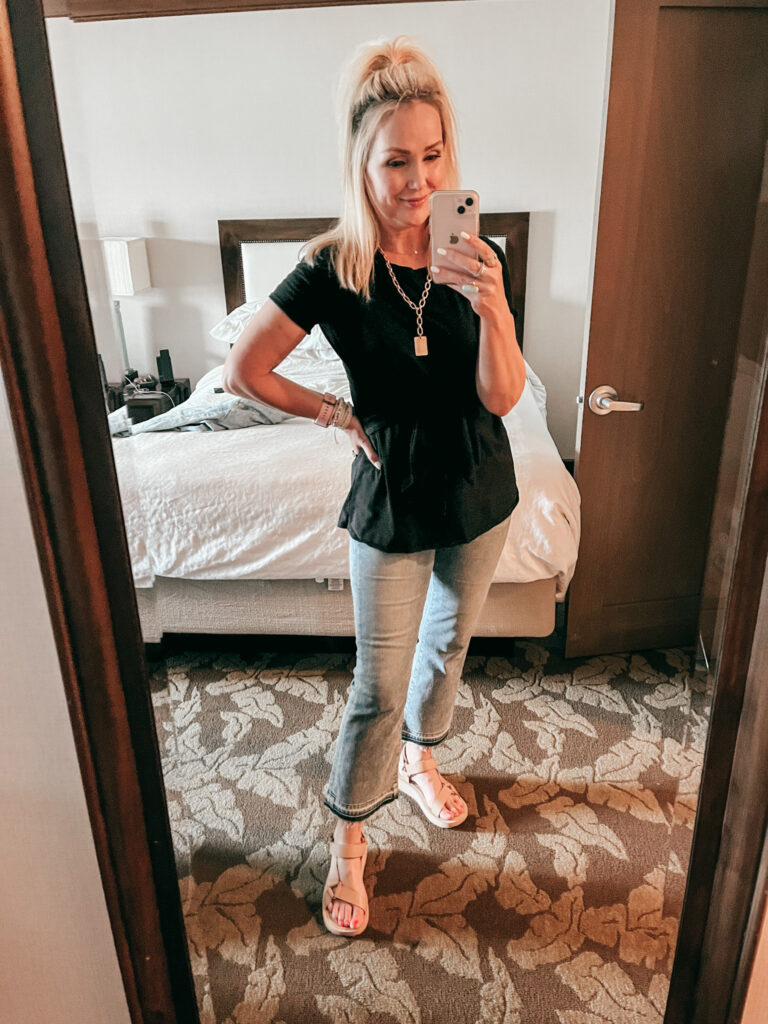 similar top  |  jeans  |  necklace  |  similar sandals
I've worn these several ways as you can see.
I prefer them even on vacations.
But the ways that look the best are either with fitted shirts, shirts that tie at the waist, and in my opinion, nothing oversized.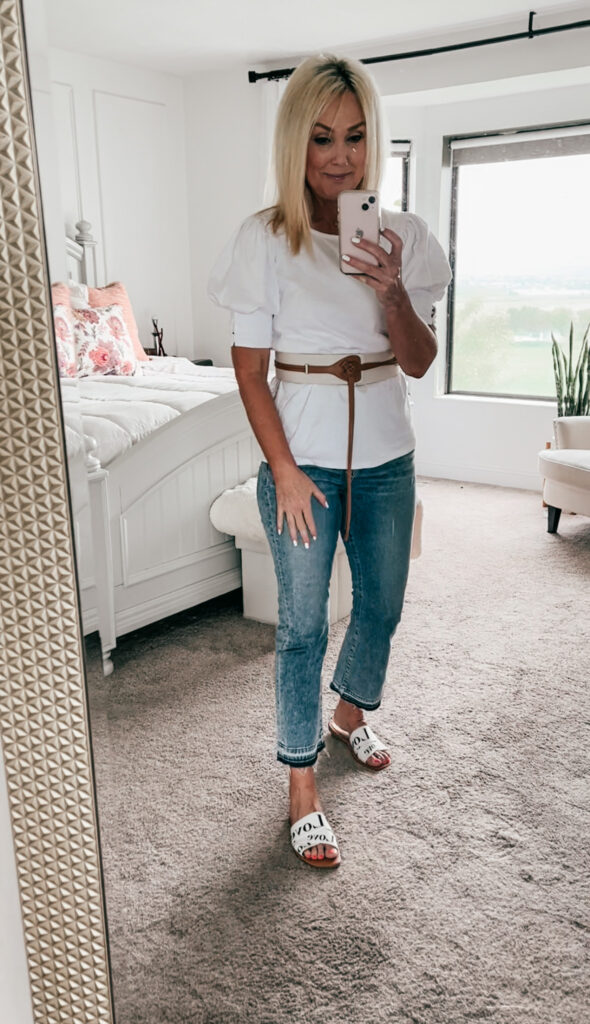 I love these jeans with a cute pair of nude heels like these that I wore on set at Good Things Utah for a fashion segment.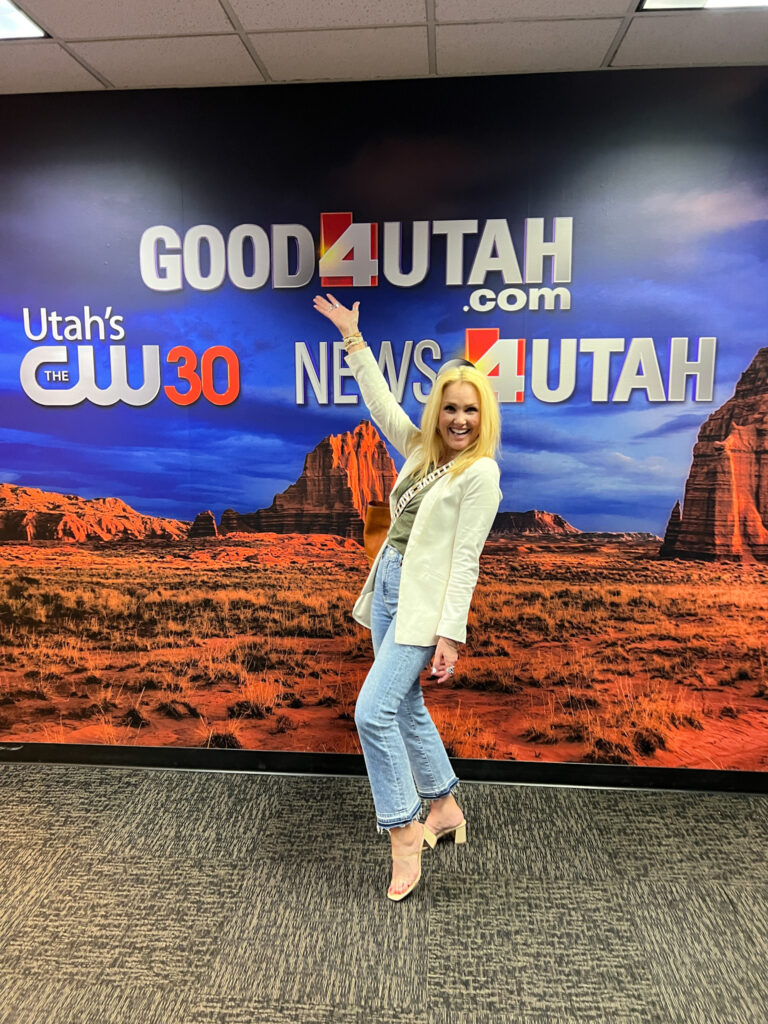 similar t-shirt  |  jeans  |  blazer  |  heels  
Get yourself a pair of these kick crop jeans
Good news!
Mine are just about sold out completely, but Loft has several new pair in different washes and colors available in the same cut!
These will be so good to have all summer long.
You'll wear them often.
AND they are on sale RIGHT NOW!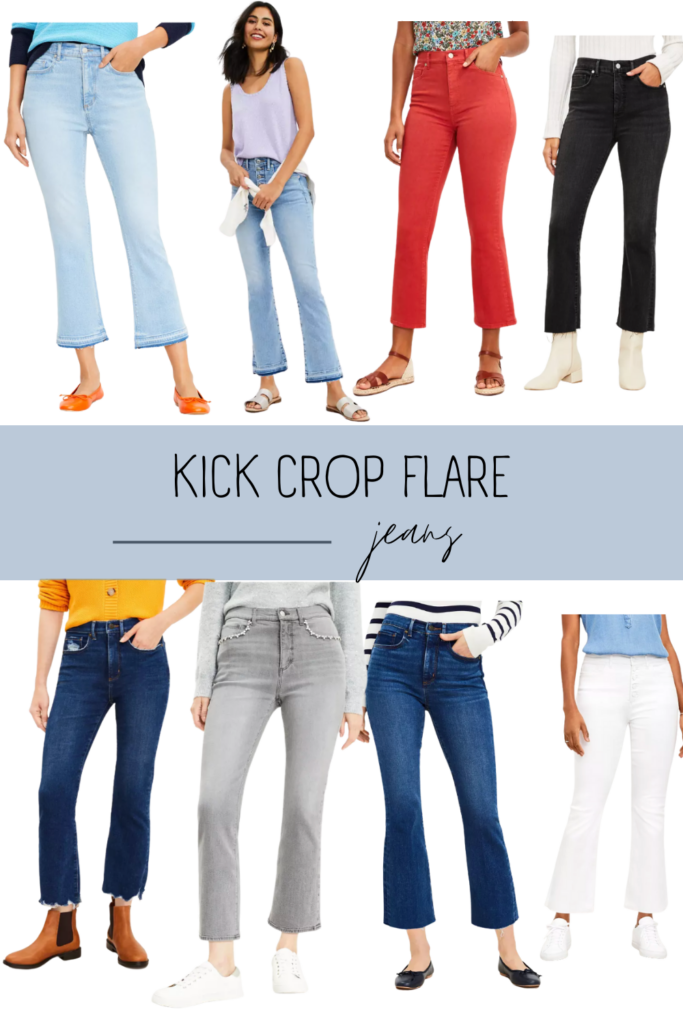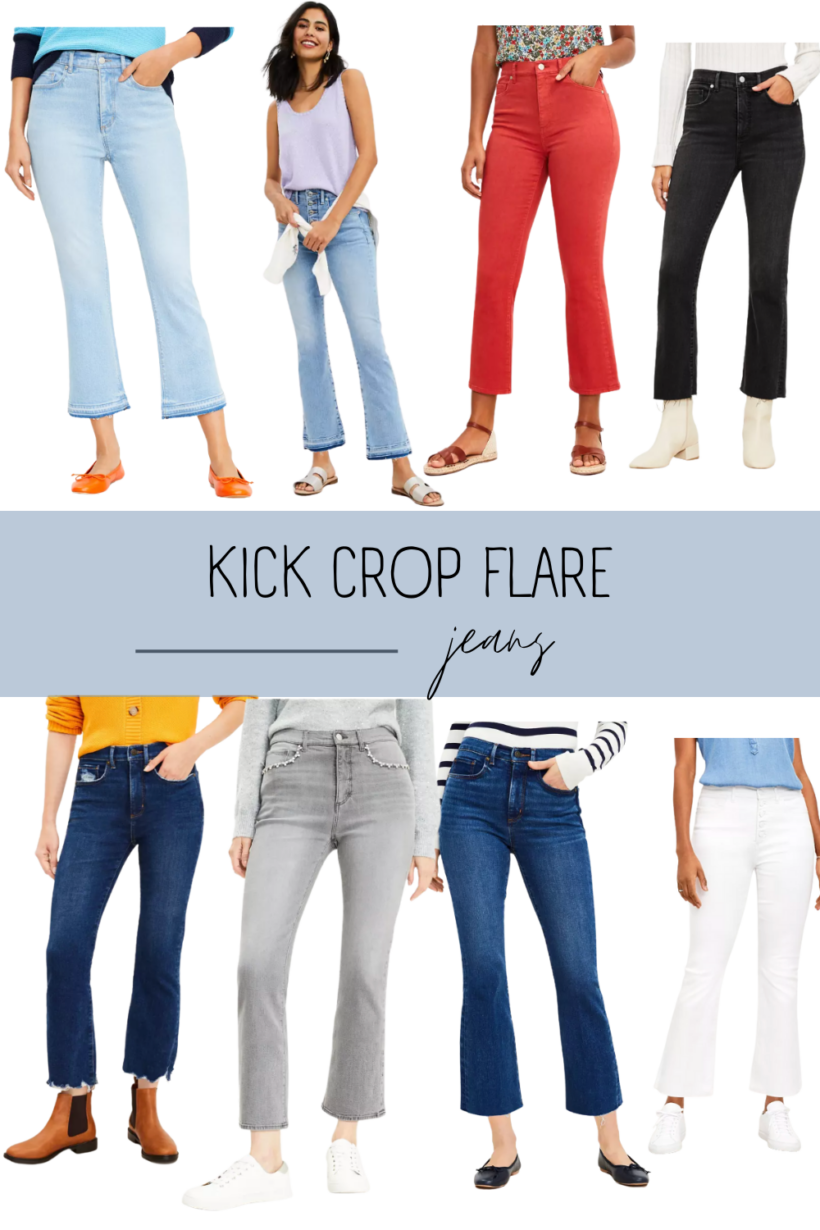 shop from left to right
vivid light wash  |  vivid light indigo wash  |  spicy orange  |  black 
chewed hem  |  jeweled in gray  |  clean dark wash  |  white 
Thank you so much for being here, I appreciate you stopping by my blog!!
You can also find me on Instagram, Facebook, Pinterest, and YouTube.

Don't miss these posts:
Your husband wants THESE for Valentine's Day!
Do THIS or THIS for your kids or grandkids for Valentine's Day!
This post contains affiliate links.  This means I may earn a small commission if you purchase through my links at no extra cost to you.  Purchases made through affiliate links are greatly appreciated as they help to support the blog and continue its production.  Thank you so much!